Best Float Party Spots on Australia Day in Sydney
Australia Day. We can probably think of 100 awesome things to do to celebrate our National Day (one for every song in the Triple J Hottest 100 countdown). But there's no denying that need to head to soft sands and cool waters on the 26th of January, a date you can traditionally count on for beautiful weather.
In recent years, there's been a popup of both official and unofficial lilo float parties, characterised by a mass of neon inflatable colour and music at some of Sydney's most beloved beaches. Here's your roundup of the best destinations in Sydney to take your floats to for 'Straya Day 2016. Good vibes only.
You'll also like: 
6 Best Nude Beaches in Sydney
7 Best Cliff Jumping & Rock Diving Spots in Australia
5 Best Sunglasses for Running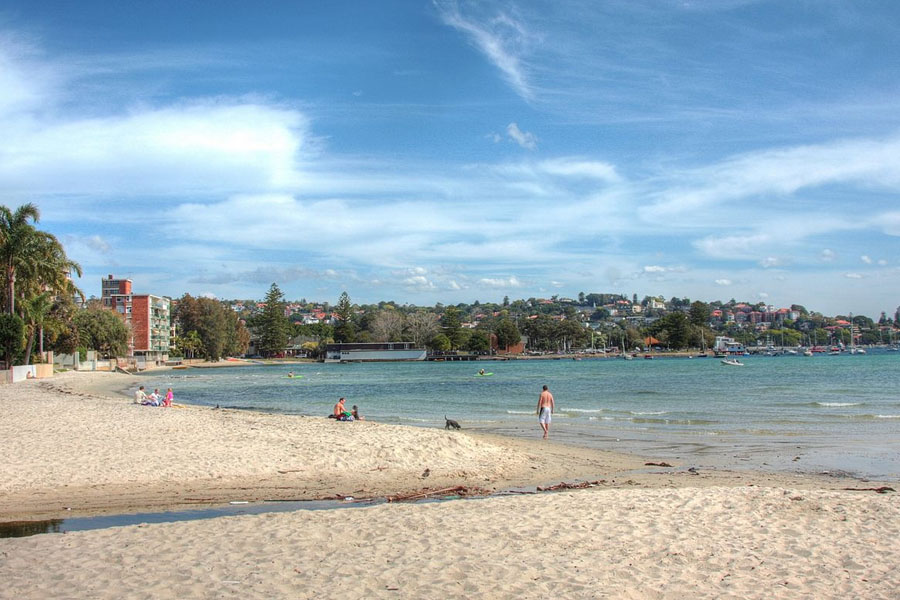 1. Rose Bay Beach
This intimate bay finds itself on the corner of New South Head Road and Vickery Avenue in Rose Bay, and in recent years has been home to "Raft-up" parties, with thousands of inflatable animals taking up residence in its calm waters. The east end of the bay offers a picturesque view of the Harbour Bridge in the distance. Instagram at the ready people, just don't drop your non-waterproof iPhone into the water trying to get that #nofilter shot.
Location: corner of New South Head Road and Vickery Avenue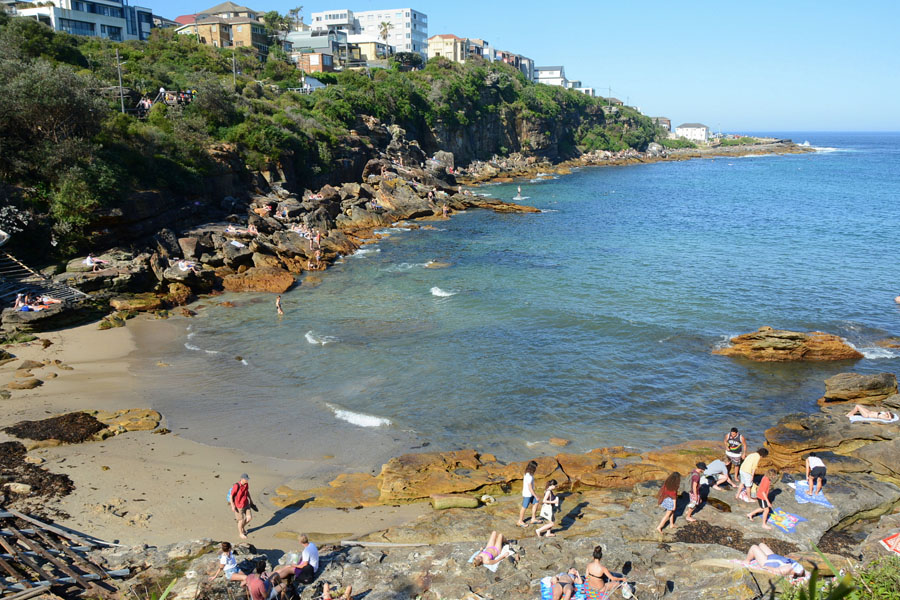 2. Gordons Bay
It's hard to keep calling these places "secret beaches" when just about every Sydneysider knows the exact location. Well, this destination may not be a secret but it is certainly secluded – well until Australia Day comes around. You can find the bay in between Coogee and Clovelly, only accessible via the Coastal Walkway. An unofficial "Australia Day Floaty party" has been organised via a public Facebook event, with previous iterations coming under fire for potential harm to aquatic life. The lesson being, don't be a wanker and respect the location and its restrictions.
Location: between Coogee and Clovelly (accessible via the Coastal Walkway)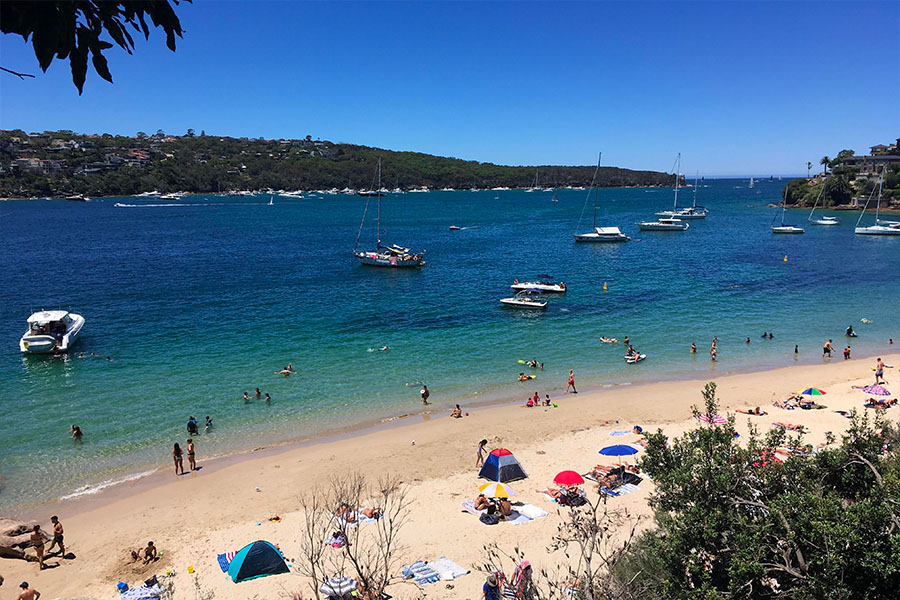 3. Chinamans Beach
This beach offers some of the most relaxed swell conditions in Sydney, with a sandbar that stretches an intimate 250m. These conditions make it perfect for hosting your float party, provided you beat the rush of thousands of other Sydneysiders trying to do the same thing. You can find Chinamans on the shore side of Rosherville Reserve on McLean Crescent in Mosman.
Location: Rosherville Reserve, McLean Crescent, Mosman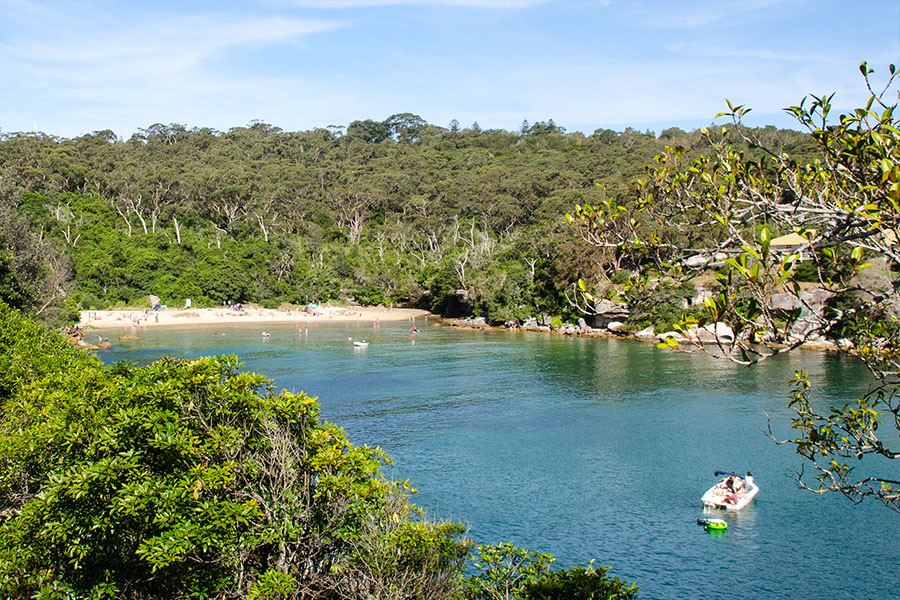 4. Collins Flat Beach
Flat by name and nature. The calm waters of Collins Beach in Manly's North Head are the perfect spot for setting up floats and not spilling your beer. The beach is accessed from Collins Beach Road via a short walkway. This is another of those secluded paradises where you'll hopefully be able to enjoy every tune serenely before you blast whatever takes #1 spot this year.
Location: Manly's North Head (accessible through Collins Beach)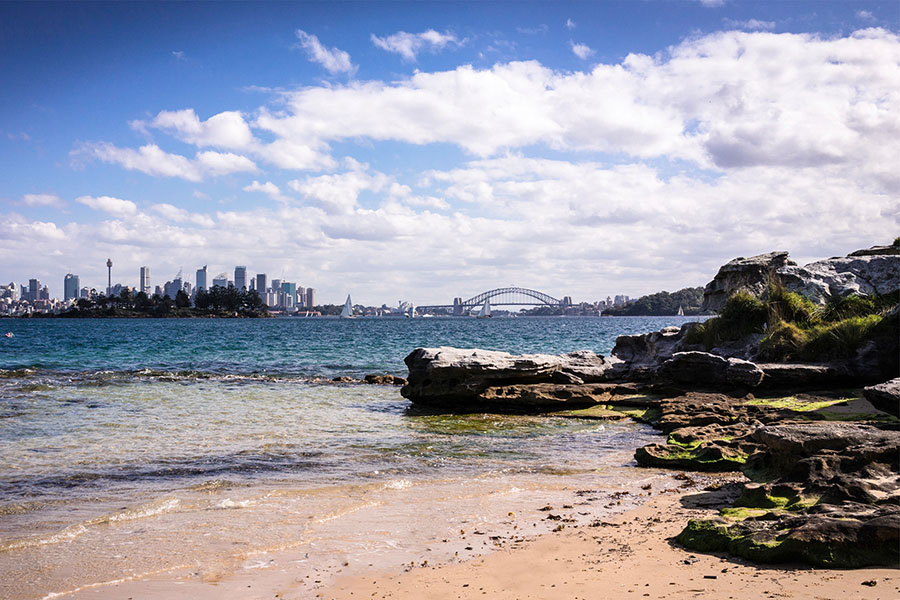 5. Milk Beach
Stock up on calcium at Milk Beach (we went there), and by calcium we mean the breathtaking views this isolated destination offers. To get to the Vaucluse beach, you have to walk through the grounds of Strickland House on Vaucluse Road, a regal heritage listed house built in the 1850s. With Strickland House's proximity to the shore, it really feels like the property's own private beach, despite it being available to the general public.
Location: Vaucluse Road Vaucluse NSW 2030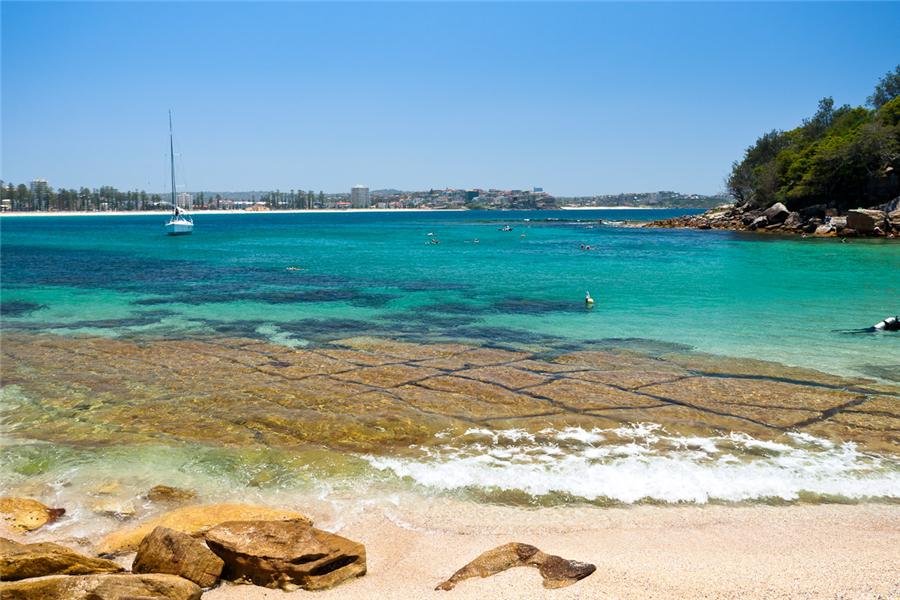 6. Shelly Beach
Shelly Beach is a popular destination for Australia Day, or pretty much any day where the sun is shining. It lies on Marine Parade, a short walkway which can take you straight to Shelly's older sibling, Manly Beach. Mix equal parts water, floating device and positive vibes for an Australia Day served right.
Location: Manly, New South Wales 2095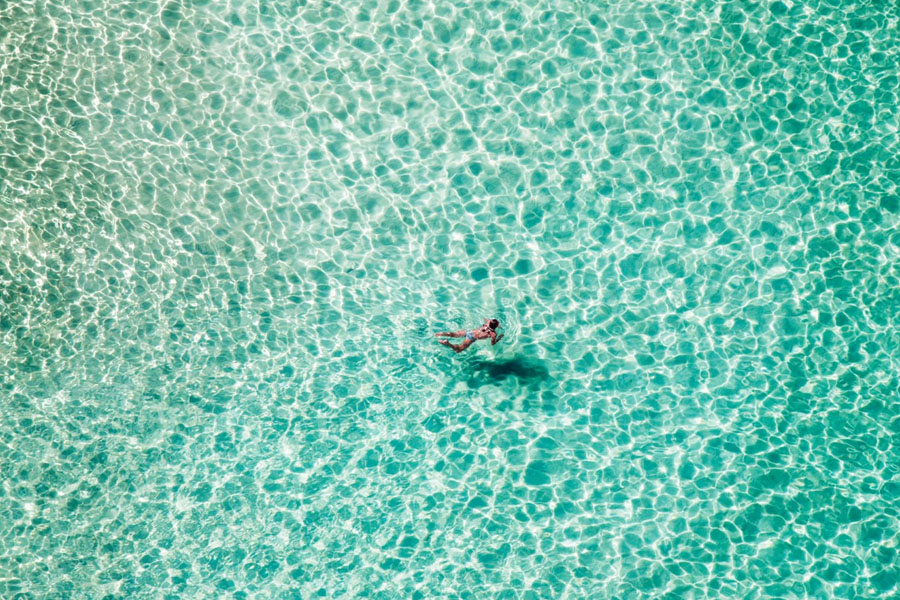 7. Bondi Beach
Since 2005, Sydney's most famous beach has been running the Havaianas Australia Day Thong Challenge where hundreds of Sydneysiders cram the waters with giant inflatable thongs for the sake of a Guinness World Record. However, the turn of the year has seen the event cancelled nationwide. Don't let that dull your spirits though, with Bondi Beach still the ultimate Sydney destination on Australia Day. Secure your valuable water-based real estate early though, because every Sydneysider knows this beach packs tight.
Location: Bondi Beach, NSW 2026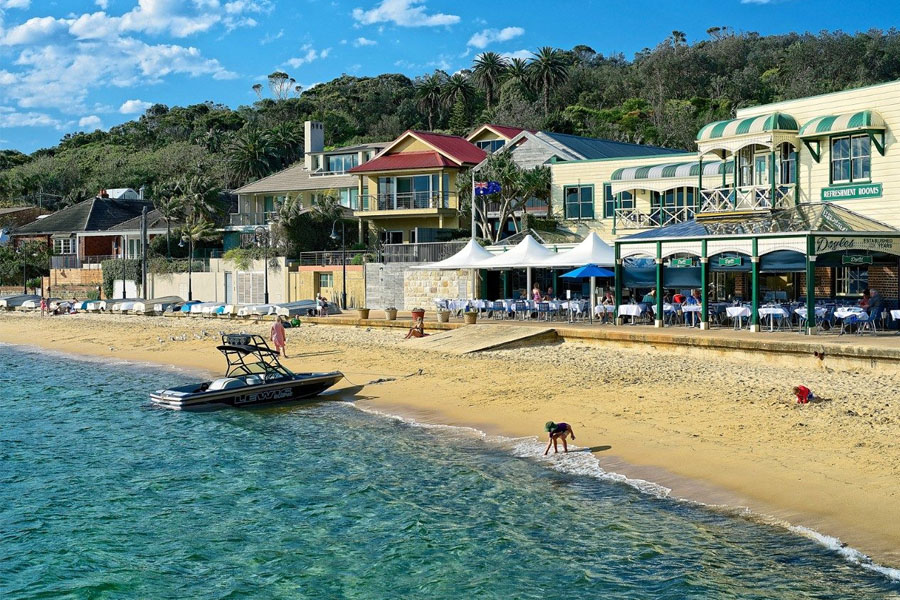 8. Watsons Bay
Offering an intimate shoreline and postcard views of Sydney's cityscape, Watsons Bay is nestled away from the hustle and bustle of Sydney's major beaches but always generates a buzz thanks to the nearby Watsons Bay Boutique Hotel. However, don't expect to get your float into the water anytime before 11.30am, as the Watsons Bay beachfront will be playing host to the Every Man and His Dog Stand Up Paddling Event.
Location: Watsons Bay, New South Wales 2030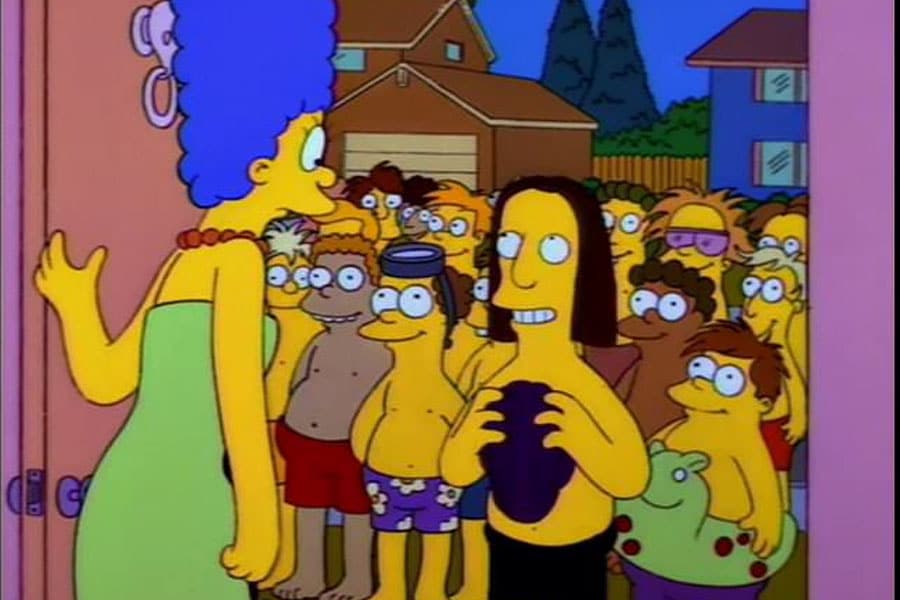 9. Your backyard pool (or your mate's or anyone with a pool)
If you or your mates don't have a pool, you have approximately two weeks to become best friends with someone who has a pool. We suggest a subtle approach, by discussing your lack of plans for Australia Day, giving everyone constant updates on how hot it's going to be, and then telling everyone how packed the beaches will be. Disclaimer: come on too strongly and you'll sound like a bit of a wanker. Don't say we never warned you.
You'll also like: 
6 Best Nude Beaches in Sydney
7 Best Cliff Jumping & Rock Diving Spots in Australia
9 Incredible Australian Road Trips For Car Enthusiasts