Is Scratch Dog Food the Best Available in Australia?
Scratch is premium Australian-made dog food that's shaking up the local industry. First up, Scratch is said to be better for your dog, or dogs.
It's fresh before shipping out to your home and avoids sitting in a warehouse or on a store shelf for weeks in advance. Ingredients include kangaroo, beans, chickpeas, carrots, spinach, pumpkin, vitamins and salmon oil. The benefits are said to include healthier skin, a shinier coat and a stronger immune system.
Scratch is also high in healthy fats to boost your pooch's energy so they can chase down magpies all day long. Scratch is free from artificial preservatives and cheap ingredients. It's only the finest things in life for your pet.
Pets can be expensive, especially those trips to the vet, so the basics like food shouldn't cost an arm and a leg. When compared to other premium brands, Scratch is more affordable, which could end up saving you quite a few dollars in the long run. Scratch is priced at $9.20 per kilo.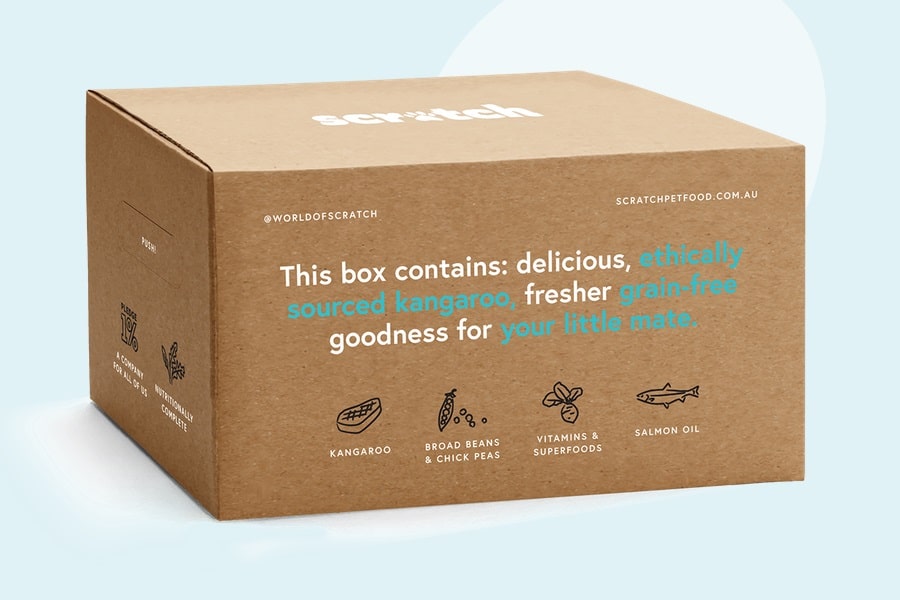 By selling online, the guys behind Scratch avoid the store-bought markups, investing the savings into the premium ingredients.
Like all good things in 2019, Scratch is available through a subscription service, only when you need the food. Before ordering, you complete a brief survey, sharing the breed, age, weight and shape of your dog and the website then calculates how often the food should be shipped out.
Scratch comes in a 7.5kg box for $69. And if you live in Sydney or Melbourne, you can take advantage of the free postage. Plus, the box is recyclable, so it's more eco-friendly than those giant supermarket bags of dog food.
So is this the best dry dog food currently available in Australia? The guys at Scratch believe it is. Why not see for yourself and if, for any reason your dog doesn't love the food, you can ask for your money back. Make the switch via the link below.