4 Ways These Bendable Vibrators Will Improve Your Sex Life
In Partnership with MysteryVibe
We're in a new era of sexual health and personal pleasure, with vibrators becoming a modern staple in most people's lives. All it takes is one look at the award-winning output from wellness pioneers MysteryVibe to understand why. Not just smart, sleek, and customisable, these popular sex toys introduce supreme bendability into the equation. It's all part of a broader mission statement to improve pleasure for every single adult, regardless of age, circumstance, and gender. Oh, and did we mention that these products do wonders for couples as well? Save 25% on the uber-flexible vibrators Crescendo 2 and Poco during the brand's epic Valentine's Day sale.
Are you ready to amplify your sex life? If so, here are 4 ways that MysteryVibe's bendable vibrators help spice things up in the bedroom and beyond.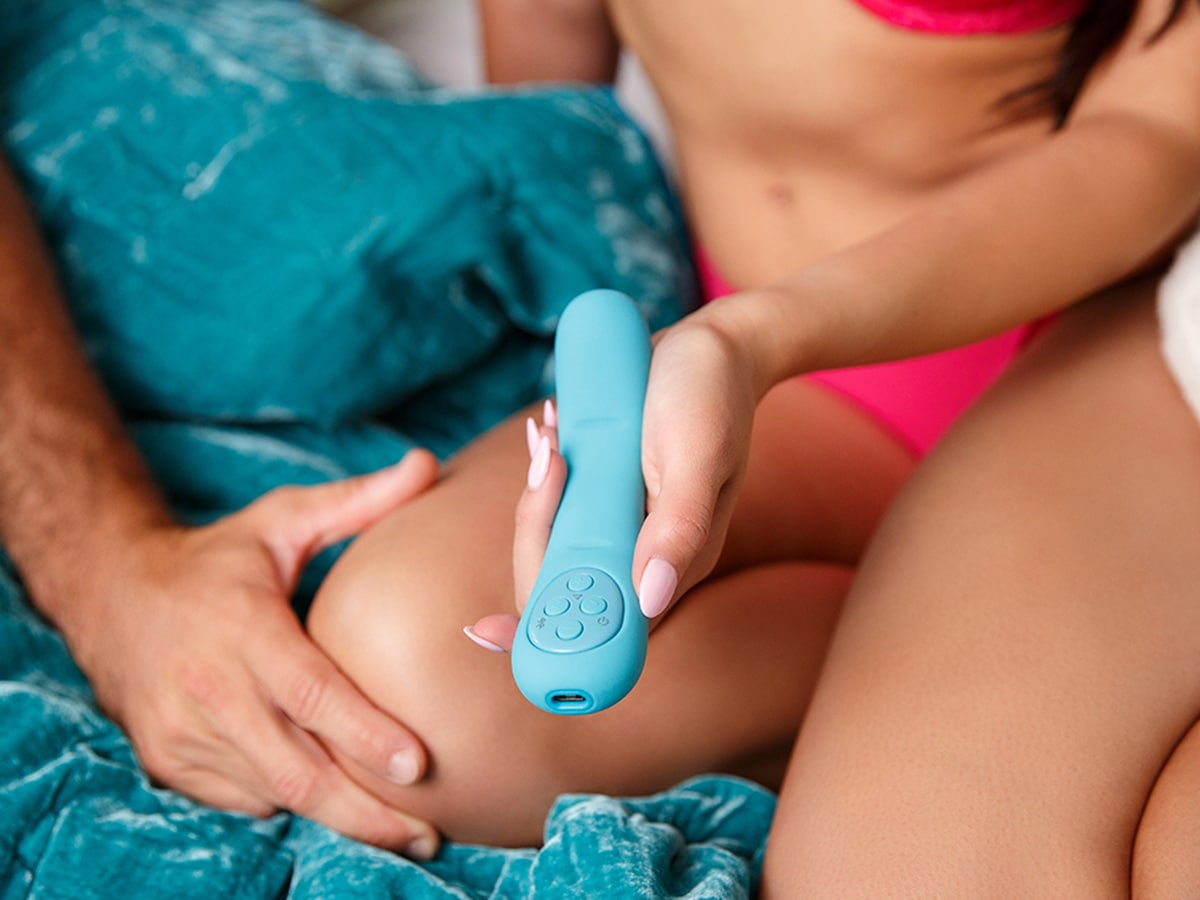 1. Unlock Endless Sensation Combinations
Tactile experiences are at the very heart of sexual pleasure, but even the most tried and true sensations can eventually get boring for those in a relationship. When the sex gets stale, MysteryVibe's bendable vibrators—Crescendo 2 and Poco—come out to shine. Both of these top-selling toys introduce new and diverse sensations into your sex life, making them more or less impossible to resist. With their impressive array of customisation features, they bring forth a range of options so that couples can tailor their own sexual adventure. If your partner is one of those people who has a different flavour for every season, then they can definitely benefit from this expanded tier of pleasure-inducing possibilities.
Bluetooth-equipped and effortlessly high-performing, Crescendo 2 boasts 6 powerful motors, 16 intensity levels, a catalog of vibration patterns, and the ability to create and save your own custom patterns (as well as remote control the product) on the compatible smartphone app. Scaling similar performance specs down to size, the Bluetooth vibrator Poco comes with 2 powerful motors, 16 intensity levels, the same catalog of vibration patterns, and the ability to create custom patterns on the adjoining app.
Whether she likes it fast and intense or prefers a slow ride complete with prolonged edging, there's a vibe for these respective experiences and everything in between. With so many options for curating different sensations, your bedroom will never become boring again.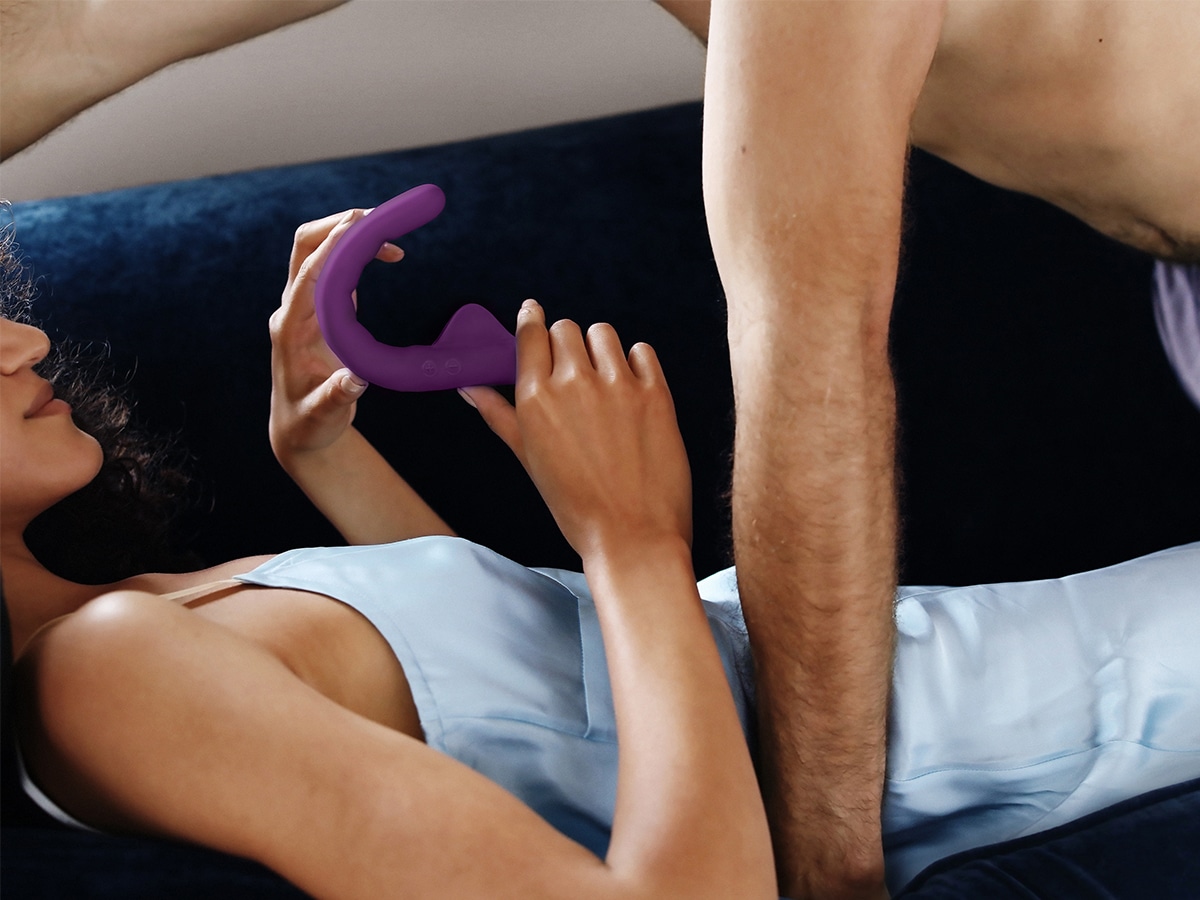 2. Personalise Her Pleasure Experience
The human body is truly a marvel of endurance, strength, and perseverance, but at the end of the day, it does have its limitations. Unlike human fingers or other body parts, vibrators never tire of giving. Bringing one into the bedroom allows you to focus your attention on her other physical needs whilst maximising her pleasure at the very same time…assuming you choose the right vibrator, that is.
What is the right vibrator? It's one that features turbocharged motors and offers a variety of sensations, thereby unlocking female orgasms in a figuratively endless loop. It's also a vibrator that allows you to personalise her pleasure experience through customisation options but also by working with her unique body shape and size. For that, bendability is a must.
Enter Crescendo 2 and Poco, which offer the absolute best in modern bendability. The compact Poco functions like a motorised human finger that bends to target her unique G-spot whilst delivering powerful vibrations wherever she needs them. Its bendability keeps the pleasure going steady even as you both change positions. Similarly, Crescendo 2 bends at 5 different points into a variety of shapes to better stimulate her erogenous zones across different positions and sensations.
Both vibrators prove that bendability can help couples enhance their intimacy and build toward a coveted mutual orgasm by providing additional stimulation to one or more partners during intercourse. One might call this the very apex of sexual health.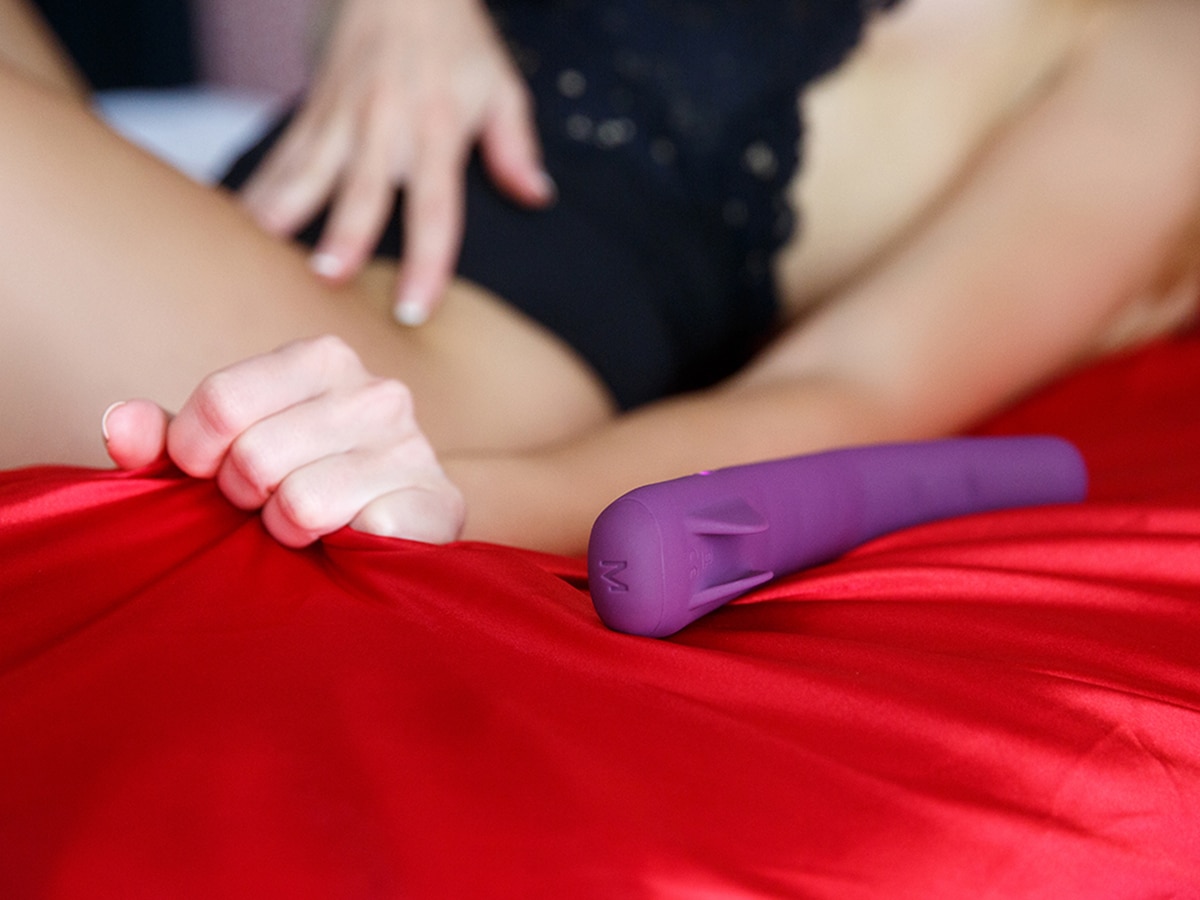 3. Discover New Ways to Orgasm
In terms of female erogenous zones, we have the usual suspects: G-spot, clitoris, and breasts. However, there are other erogenous zones ripe for exploration and just waiting to be discovered. Since every woman's body is unique and every response will be different, bendable vibrators become the right (and sexy) tool for the job, helping you uncover sensitive areas that she didn't even know she had. With an intimate understanding of her turn-ons comes a deeper and more erotic experience for you both.
Featuring 6 motors and zero dead zones, Crescendo 2 is an ideal gateway to discovery in that it can reach and arouse those hidden areas with ease, or unlock blended orgasms by stimulating two erogenous zones at the same time. This bendable vibrator is the erotic incentive you can both use as a means to play with and explore each other's bodies during foreplay and intercourse. The result is a bona fide win/win scenario because everyone benefits from the experience.
 
4. Clinically Proven to Improve Painful Sex
There are many factors that can prevent a woman from experiencing sexual pleasure, including certain medications, childbirth, menopause, and physical conditions that lead to painful penetration. A vibrator like the FDA-registered Crescendo 2 can help women who struggle with sexual issues or intimacy issues due to painful sex. In fact, MysteryVibe's Crescendo 2 has been clinically proven to improve genito-pelvic pain and penetration disorder scores by up to 480%, an unprecedented amount in this particular domain.
By delivering optimised vibrations, Crescendo 2 helps increase blood flow to the genitals, which can vicariously increase sensation and lubrication. In turn, it helps with conditions such as vaginal dryness, painful sex, and arousal disorder. Crescendo 2 is unique in its ability to aid with these sexual issues due to its pioneering bendability, allowing vibrations to precisely target the exact area a woman needs for pain relief. As a result of its enhanced performance abilities, this vibrator has been doctor-endorsed by pelvic floor therapists and menopause specialists, and can be used in combination with an individualised treatment to reduce pelvic pain and ultimately improve sexual function.
From increased sensations to improved sexual health, a bendable vibrator can be an absolute game-changer in multiple ways. Through their many benefits, these vibrators can elevate your sexual experiences and your intimacy levels alike. Take advantage of the good vibrations and save 25% off MysteryVibe's award-winning Crescendo 2 and Poco during the brand's big Valentine's Day sale. You'll be glad you did.