More and more people are exploring the kinkier side of sex these days and with good reason. Indeed, humans are nothing if not psychological beings with physical needs, who often seek healthy and satisfying outlets for their innermost desires. It's no surprise that those who enjoy bondage play end up really enjoying it, if you catch our drift. With full consent and an open mind, you and your partner could end up feeling the same way.
However, don't just reach for the rope, whip, and ball gag because there are some basic things you should know beforehand. We thus present a beginner's guide to bondage, including baseline definitions, essential pointers, and titillating toys. It was created in partnership with Adulttoymegastore, a company that leaves no fetish, kink, fantasy, or product behind. Let's get into it!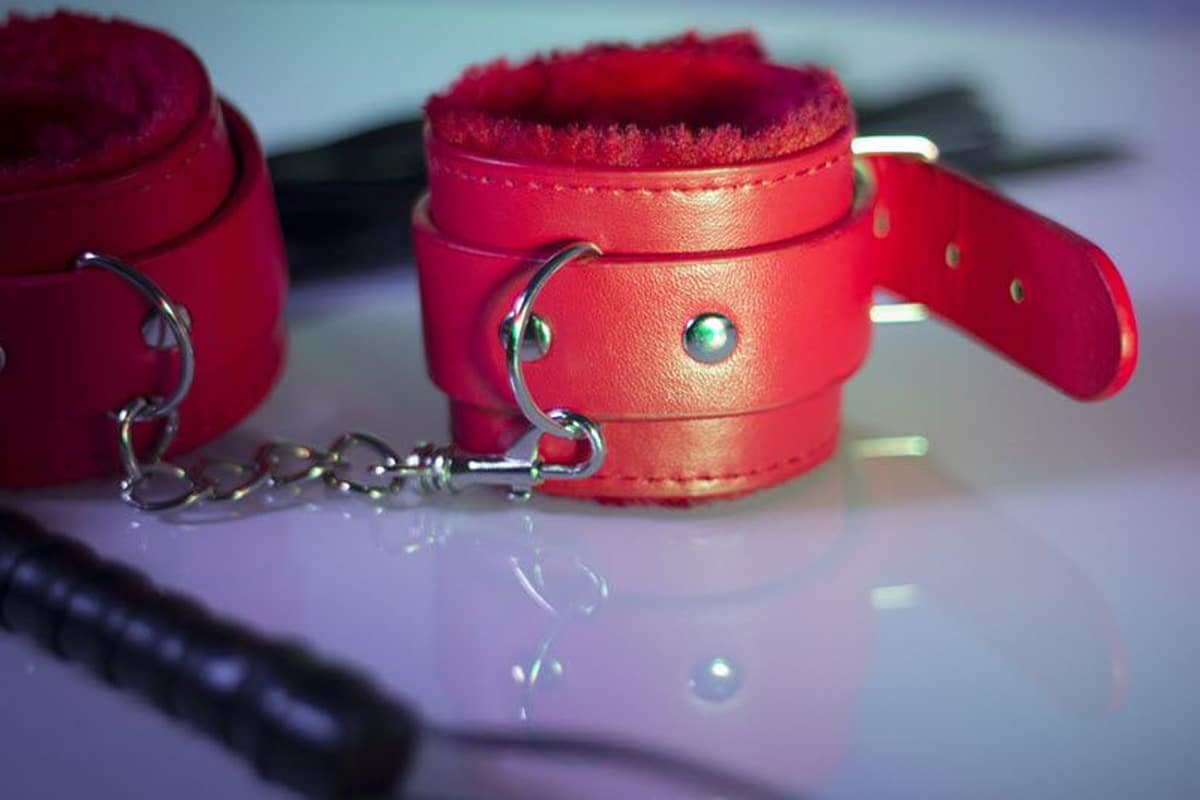 What is Bondage?
Strictly speaking, bondage is the sexual practice of tying up or restraining one or more partner(s). A tradition as old as time, it goes part and parcel with BDSM, which touches down on bondage, discipline, dominance, submission, sadism, and masochism.
When performed with total consent, bondage allows both partners to explore their deeper sexual desires. For some, that means playing a submissive role while others prefer to be the dominant force. As you can readily deduce, this is about power, pleasure, and fantasy.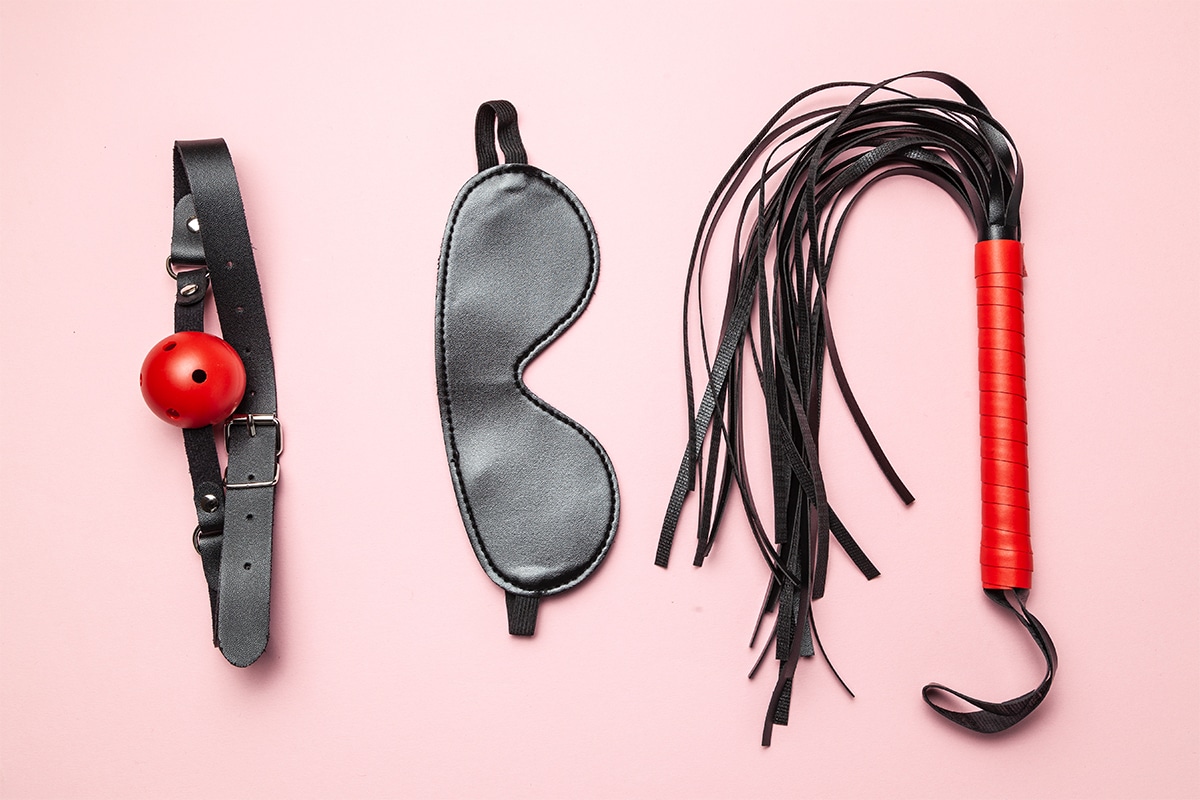 Bondage Play for Beginners
You might be an absolute rock star in the bedroom and she might have all the "50 Shades" books on her nightstand, but that doesn't mean either of you should dive headfirst into BDSM. Baby steps are required, allowing both you and your partner to establish trust, find your respective comfort zones, and uncover your creative kinks.
Here are some helpful tips for when you're just starting:
1. Talk It Out
Because there's a power dynamic at play (to say the least), make sure that you and your partner are on the exact same page. Maybe she wants to be the dominant one, for instance. Talk everything out in advance during the early stages so that you can establish preferences and trust.
2. Create a Safety Word or Gesture
Sit down with your partner and derive a word, term, or gesture that brings everything to a pause or halt, allowing you both to regroup. This one's a no-brainer.
3. Start Slow
Before you bring out the handcuffs, try a blindfold instead. Or get the ball rolling with some dirty talk, different sexual positions, or by role-playing unique scenarios and characters. Each new step will enable newfound tiers of mutual trust and comfort.
4. Learn How to Control Your Orgasm
The longer you can last, the more fun you can have. We know it's easier said than done, but there are potential ways to control your orgasm, including delay sprays, kegel exercises, and edging.
5. Keep it Simple
You don't need a chest full of contraptions when wrist restraints and a blindfold will do, especially at first. This is a mutual journey and one that will reveal itself as it progresses, getting more involved if and when necessary.
6. Maintain Open Lines of Communication
Bondage play can be an emotionally and physically draining experience, making it essential that you maintain communication at every stage of the process. It's important that both your needs are being met.
7 Bondage Toys For Beginners
The best part about bondage play is that it doesn't necessarily require much in the way of implements or toys. Below are some links to Adulttoymegastore's most popular bondage accessories.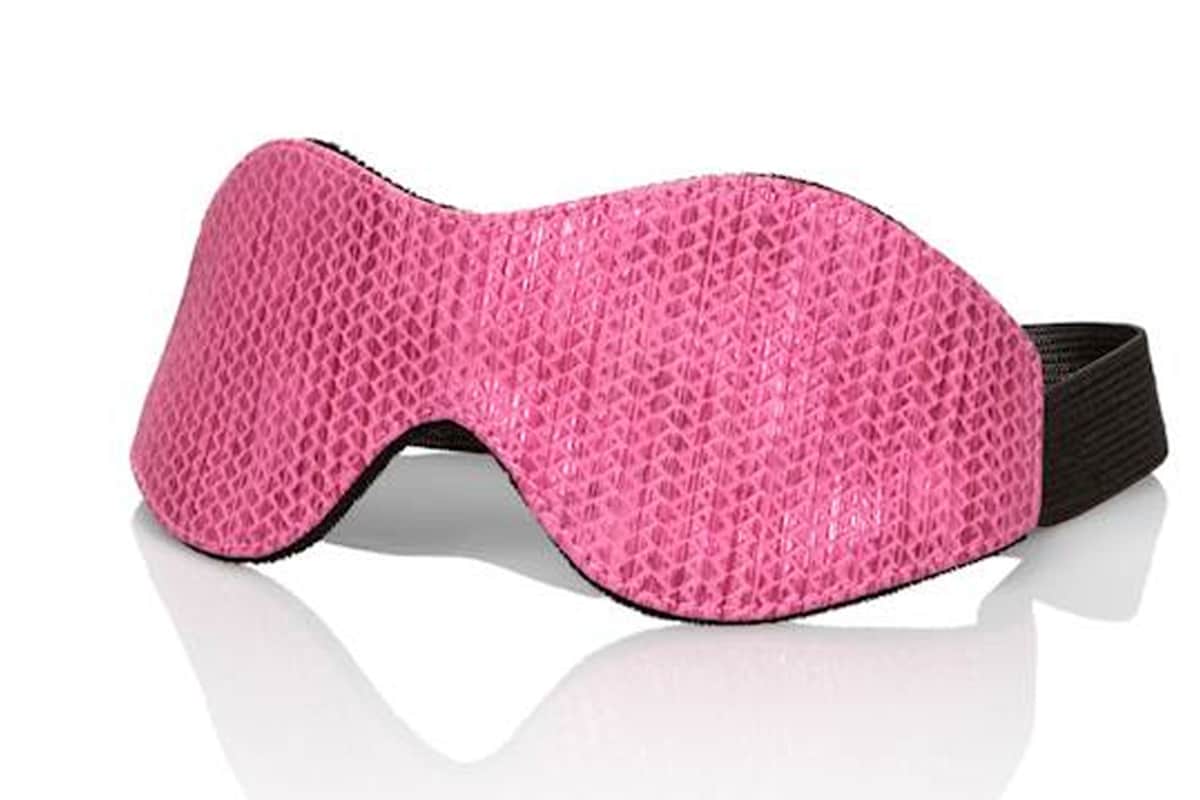 1. Cal Exotics Tickle Me Pink Eye Mask
Perfect for beginners, this high-quality eye mask is crafted from vegan leather and equipped with a stretchy elastic strap. When worn properly, it completely blocks out your sight, thereby kicking your other senses into overdrive. You (or she) will never know where the next touch is coming from. Plus, it doubles as a regular sleep mask. Win/win!
Buy it here (AUS) Buy it here (US)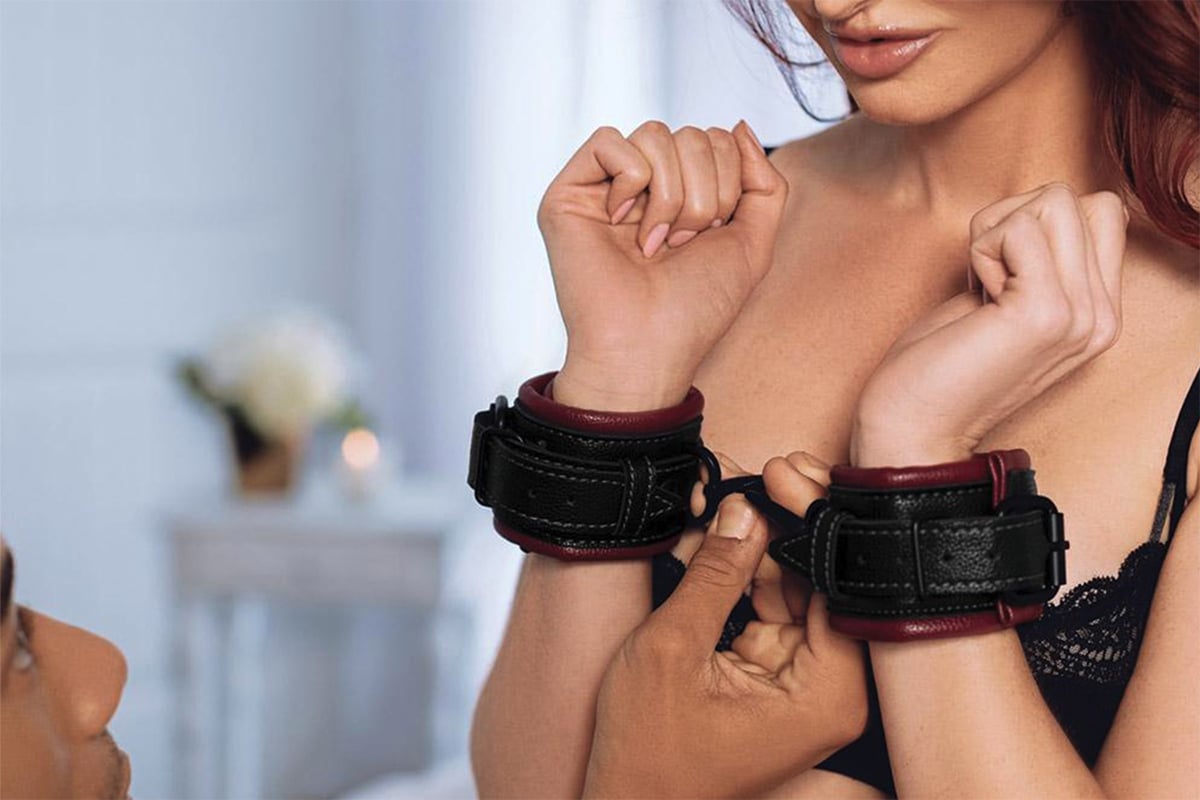 2. Saffron Wrist Restraints
With their adjustable tightness and plush padding, these vegan leather wrist restraints strike a balance between comfort and kink. Bound them together (like handcuffs) or spread them apart and attach them to other bondage accessories such as a spreader bar or chains. The choice is yours. And hers.
Buy it here (AUS) Buy it here (US)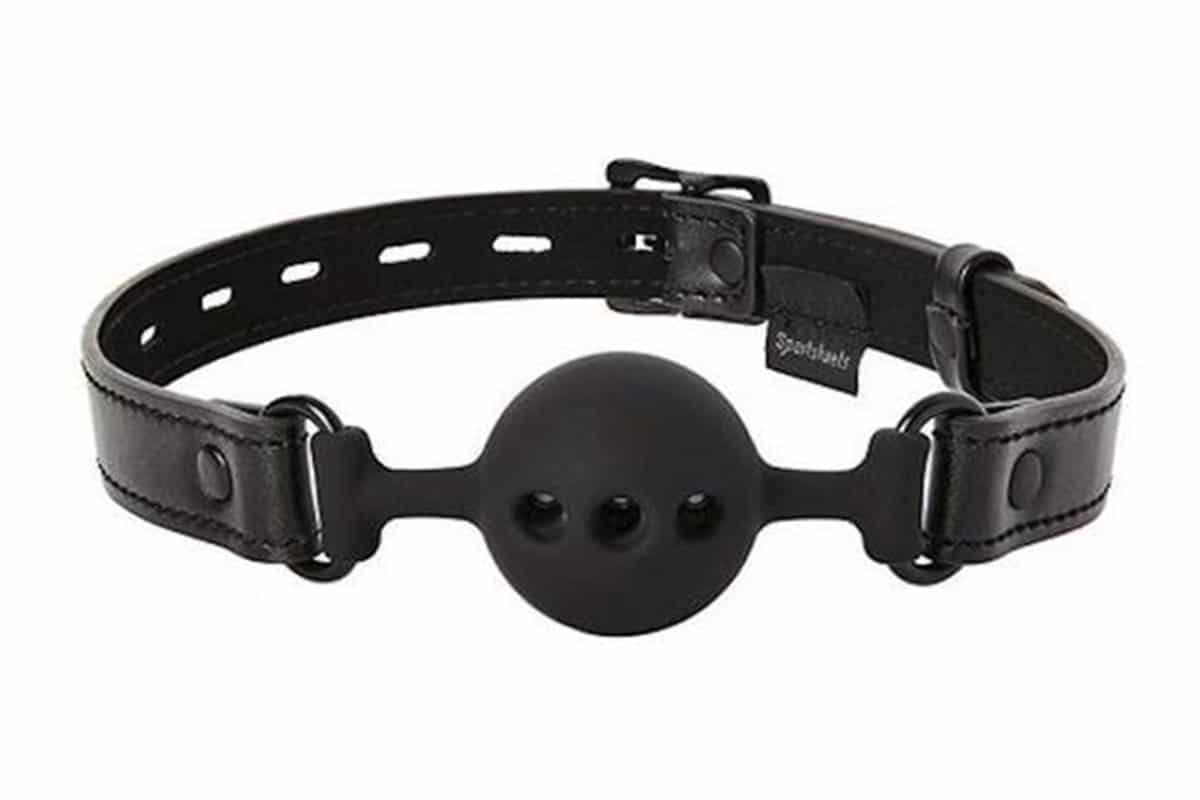 3. Saffron Breathable Ball Gag
When you're ready to take things up a notch, this breathable ball gag has you covered…literally. Beginner-sized and designed for comfort, it comes affixed to an adjustable vegan leather strap.
Buy it here (AUS) Buy it here (US)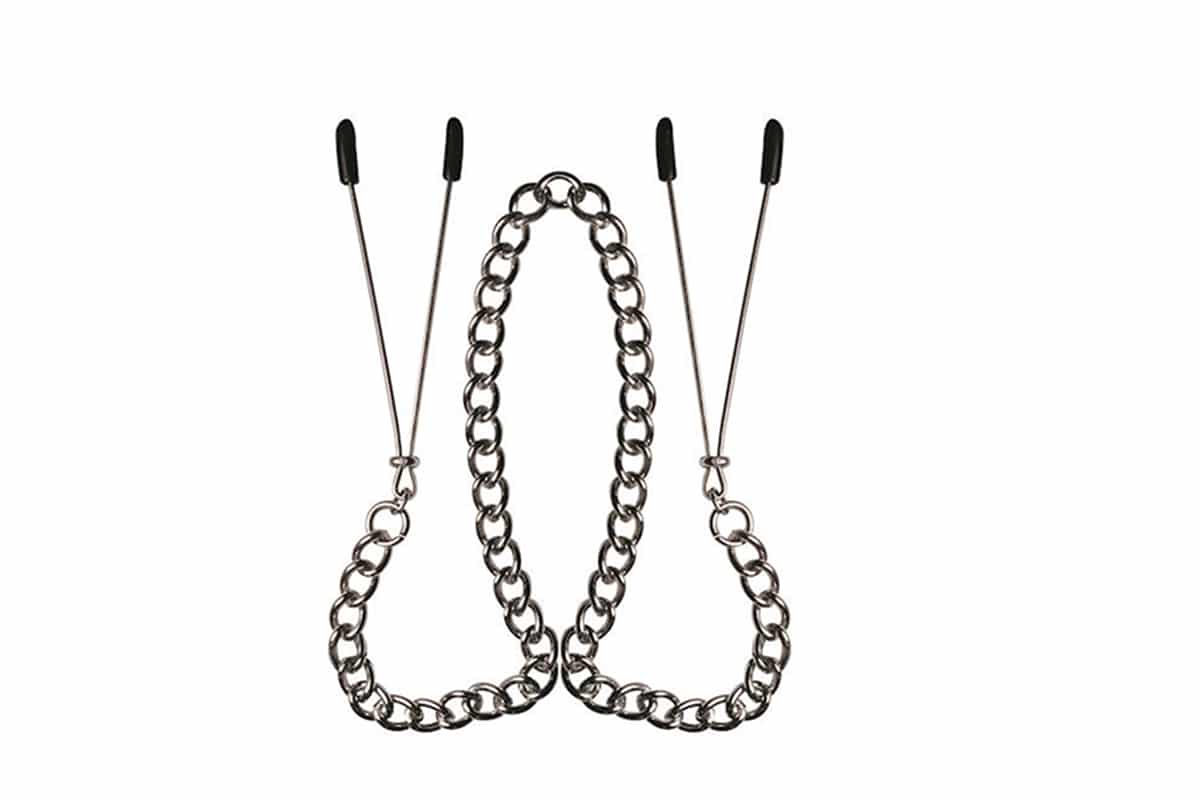 4. Sexperiments Tug on My Heart Nipple Clamps
You're getting aroused just thinking about these adjustable nipple clamps. Presented in the tweezer style, they feature a chain connector for light tugging. Simply attach them to the nipple to slow blood flow, then remove them for a bold rush of endorphins as the blood comes surging back in. This is the art of pain and pleasure.
Buy it here (AUS) Buy it here (US)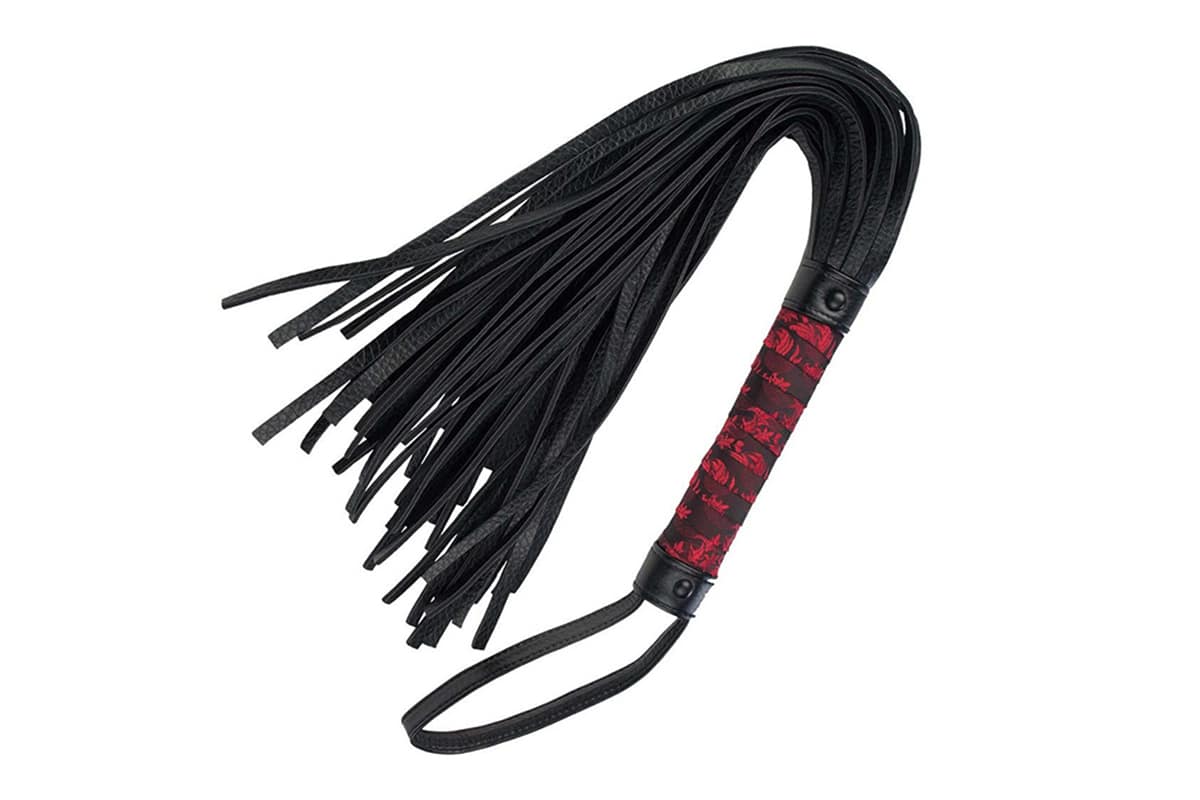 5. Scandal Flogger
Someone's been naughty and it's time for a seductive flogging. Grip the designer fabric handle and use the soft tassels to lightly tease your partner before giving them a playful sting. This is a great beginner toy.
Buy it here (AUS) Buy it here (US)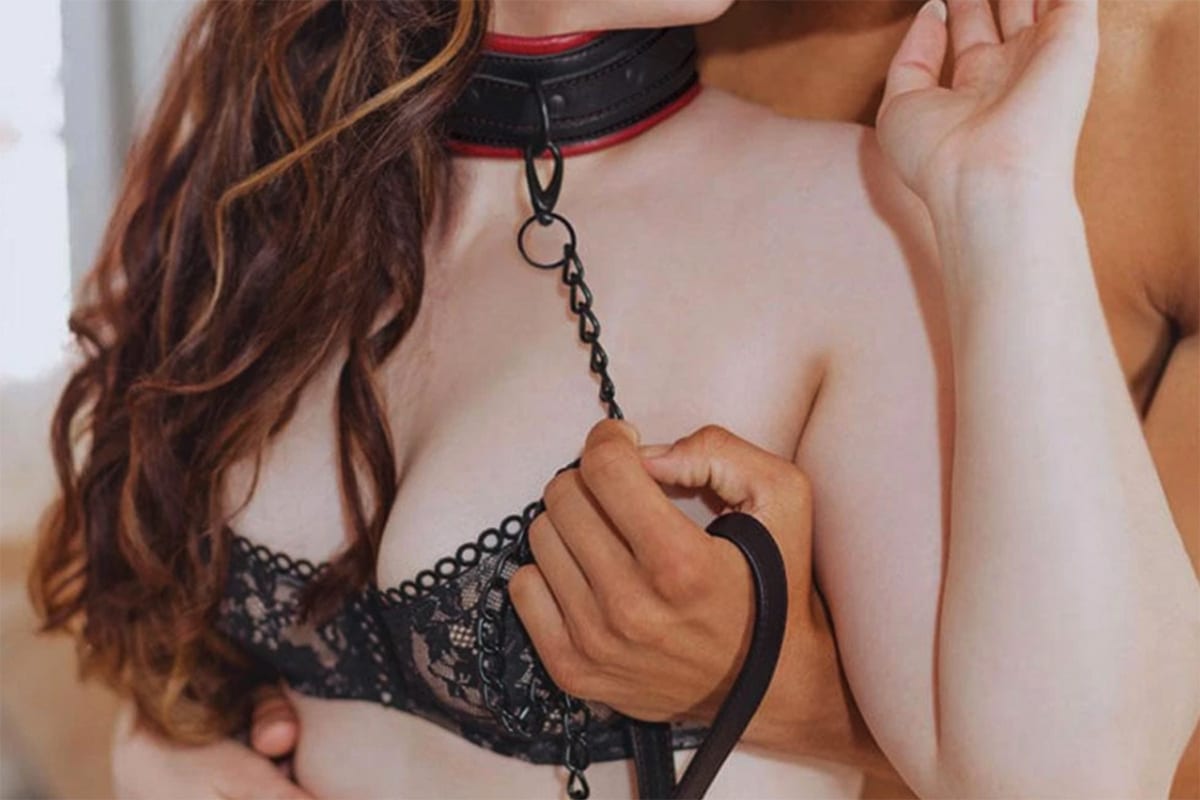 6. Saffron Leash & Collar
Here's another bondage toy that basically sells itself, presuming you have a taste for fantasy. Its soft-padded PU leather collar and adjustable back ensure ample comfort as you take control. Or is she the one taking control?
Buy it here (AUS) Buy it here (US)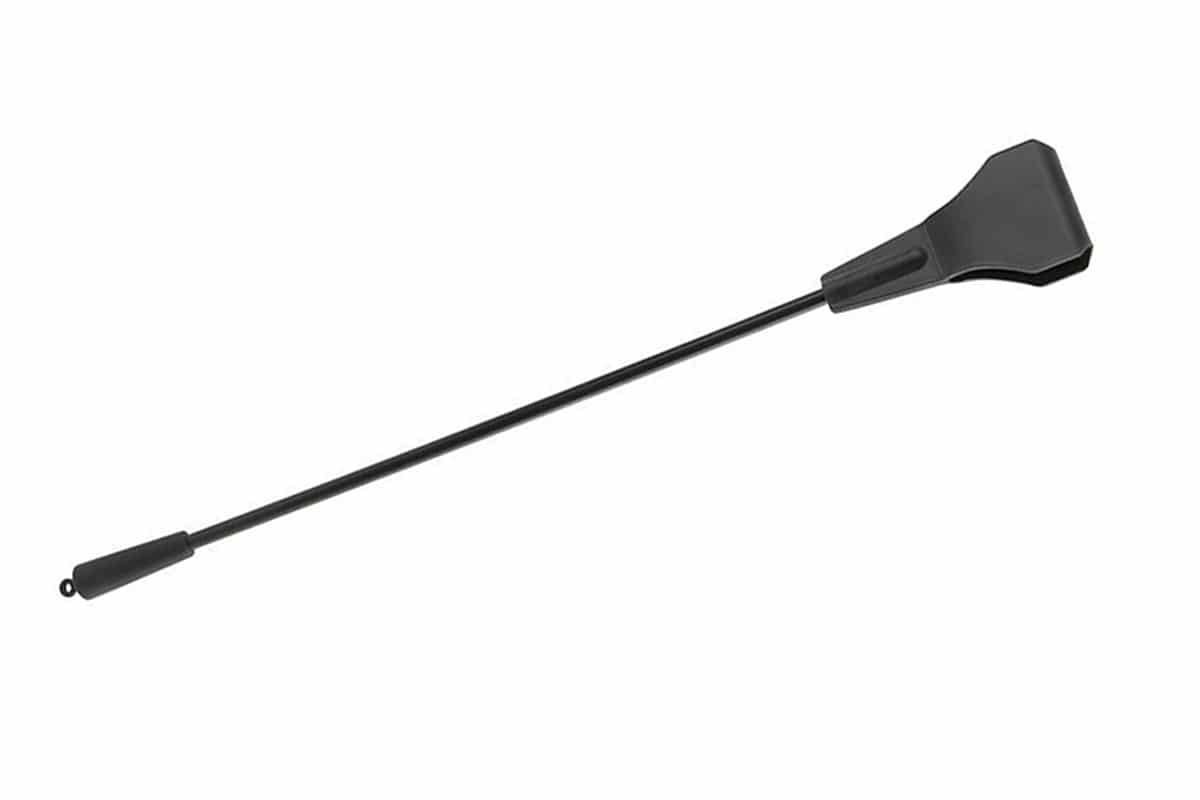 7. Fetish Fantasy Series Silicone Crop
An ideal silicone crop, this one makes a distinct cracking sound with every swing. Oh, behave!