A Sensuality Coach's Guide to Good Sex This Year
The future of sex is looking great. For couples who like to experiment or simply want to rejig things in the new year, a boom in body positivity and sexual consciousness has the potential to invite new concepts into the mix, while for singles, the door has been thrust open. While the pandemic is certainly behind us, there's hesitation that's spurred cautious optimism, with new opportunities to get out and meet a special someone arising on a daily basis… at least, that's what we thought.
It turns out that getting back in the swing of single things isn't as straightforward as it once was. In fact, new reports are indicating the return to the bedroom is being met with some nervousness.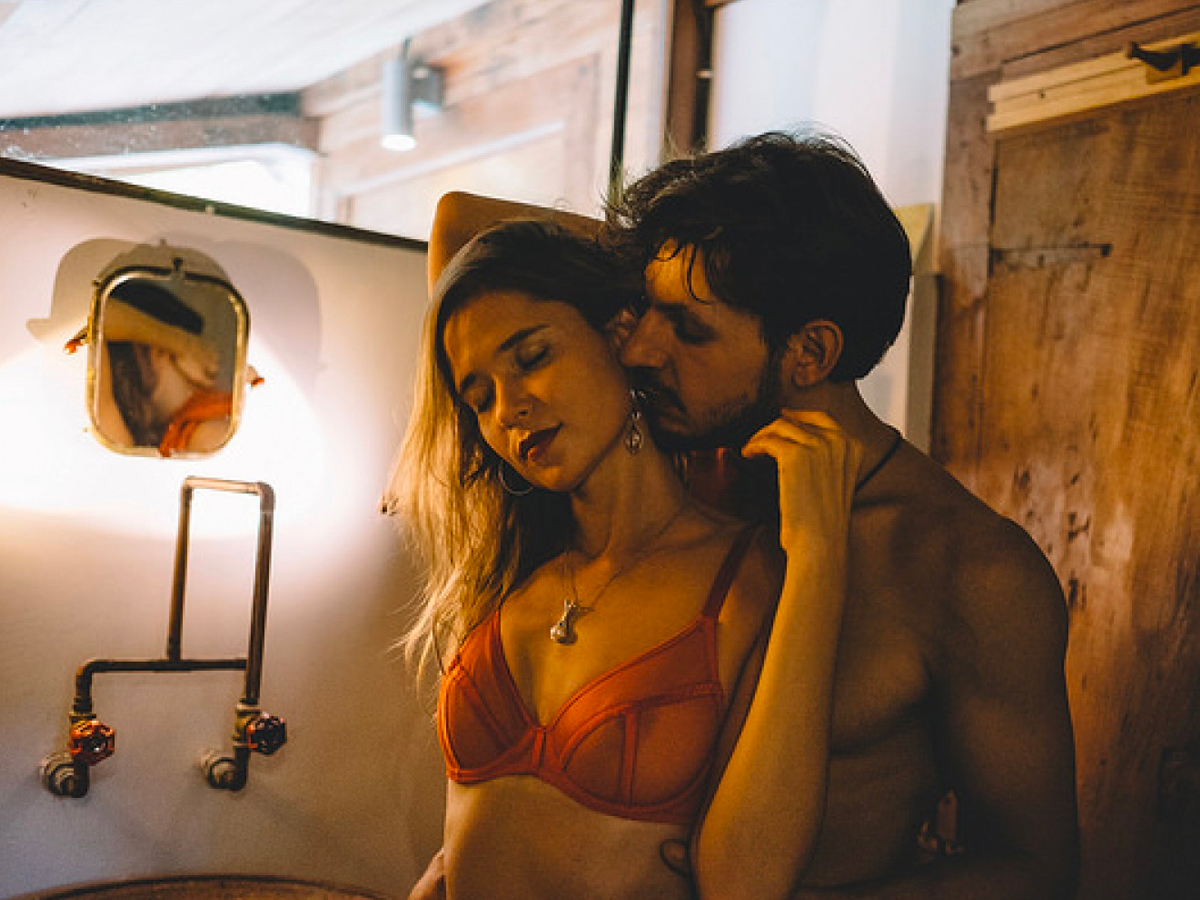 The Return to Sex
A new study out of the United Kingdom has exposed the lasting effects that COVID has had on our sex lives and it isn't all positive. Performed by supplement drinks firm HUX, the study revealed that 22 per cent of Brits now feel nervous about sex, while an alarming 38 per cent feel nervous about going out and socialising. Further to that, almost half of the respondents claimed that they felt they had 'lost their edge' and were struggling to come to terms with the new normal. It's an understandable response to the recent turmoil that has plagued society for the past few years, but there is good news.
As an associate teaching professor in Psychology at the University of Washington, Nicole K. McNichols rightly points out, that there is a significant amount of research that suggests casual sex and hookup culture could lead to both physical and emotional benefits. In fact, large-scale studies have shown that people who participate in regular sexual activity enjoy "improved emotional well-being, improved cardiovascular health and lower morbidity", with regular sexual activity also linked to reduced cognitive decline in older age.
It isn't just the untethered who can cash in, either. Couples who want to up their game or simply want to rejig things could take the change of season to start taking a few more chances to experiment, buoyed by a boom in body positivity and sexual consciousness. Sensuality coach Eleanor Hadley believes that this year should be the year that couples, singles and the ethically non-monogamous spice things up, provided they do so in a safe, mature and inclusive manner.
"If you're in a rut when it comes to your sex and dating life, try something new", she tells us. "Mix things up by trying a different type of app (like Feeld for the more adventurous!), or exploring using sex toys with a partner."
RELATED: Improve Stamina and Bedroom Intimacy with the Ultimate Couples Vibrator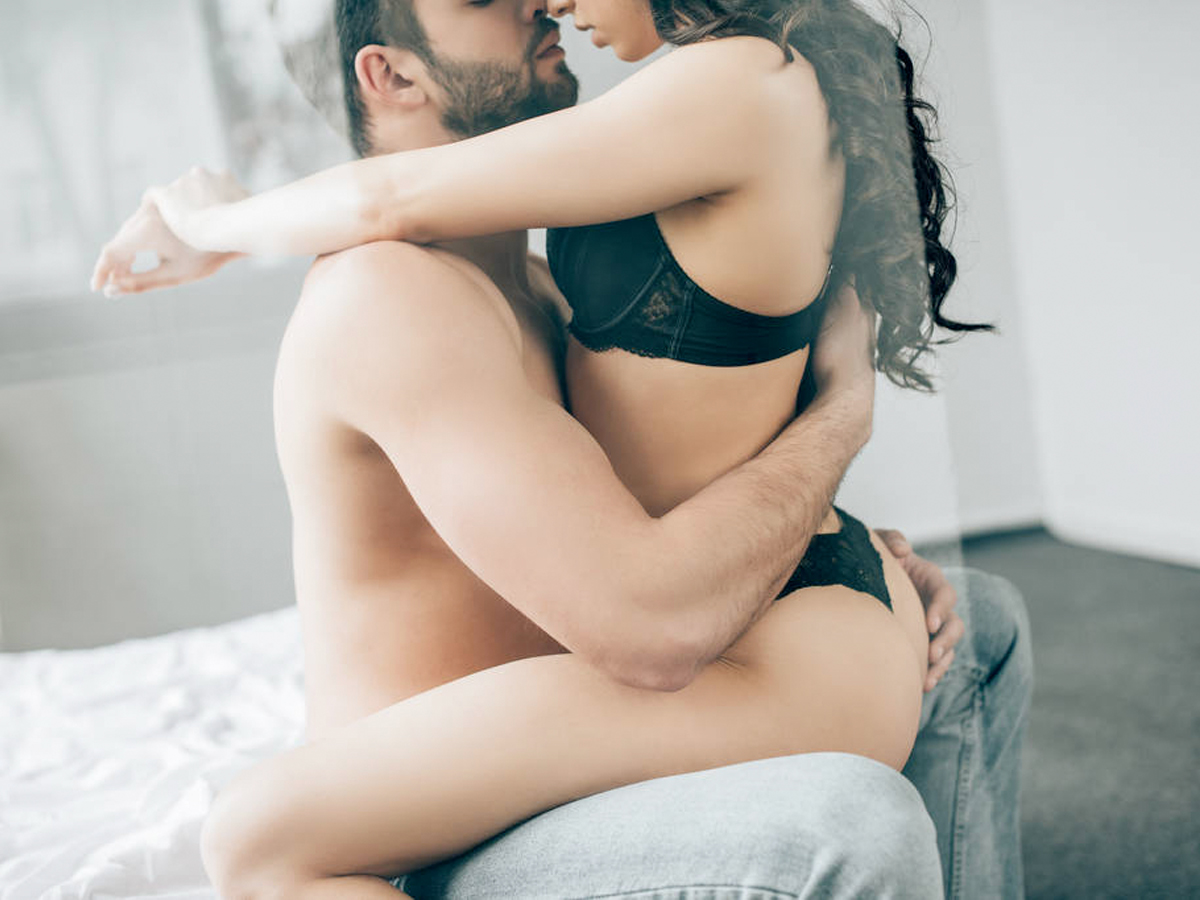 How to Up Your Sex Life This Year
With that in mind, we sat down with the sexual and wellness expert to discuss the future of sex and how we can ensure we make the most of this year. If you're looking to get back on the horse, here's what you need to know.
---
Featured Video from Man of Many
---
Getting Back on the Scene
While the past few years may have left you a little gun-shy to get back on the scene, all hope is not lost. As Hadley explains, the key to making a positive and lasting improvement to your sex life in the immediate future is understanding exactly what you are looking for. From there, the next critical step is communicating it.
"Be super open and honest about what you're looking for. Nobody likes to have their time wasted or even worse, to be ghosted, so be upfront about what you're wanting," she says. "It can be scary to be so honest, but I promise it's an incredibly refreshing approach. Start by being honest with yourself – are you desiring to enter into a relationship, or are you looking for something super casual like a FWB arrangement? There's nothing wrong with either one, as long as you're honest.
When it comes to actually going on dates, Hadley advocates for effort. In her words, the easiest way to stand out is by really making an effort and putting some thought into the type of date you want to take someone on. A memorable date will score you extra brownie points in a dating scene filled with bland 'dinner and drinks' dates.
Self-pleasure
Surprisingly, Hadley says there are a lot of positives we can take from the past two years. While the ongoing lockdown restrictions may have put a damper on our social interactions, it did encourage us all to engage in a bit more self-love, in every sense of the word. The sensuality coach explains that while the lockdown days may be over, it's important that we continue to carry through that focus on individual pleasure. As she puts it, being in tune with your own likes and dislikes will make you a better partner when it comes time.
"I highly encourage everyone to develop an intentional masturbation practice," she says. Rather than your simple go-to, take your time, and explore different styles of pleasure, different positions, different sex toys and pleasure tools to enhance the experience. The more you begin to understand your own body and pleasure language, the more you'll be able to develop a vocabulary of desire that you can express with a partner."
Communication
The third step in improving your sex life is a simple one – communication. Long-heralded as the cornerstone for a successful connection, being able to not only voice but accept opinions, feelings and desires is critical to a healthy partnership.
"I believe good relationships and great sex come from a foundation of open communication. Couples that talk about sex, have a much more pleasurable sex life than those who sweep it under the rug. So, if you're setting resolutions this year, I suggest resolving to have more open conversations about your desires and expectations when it comes to both your relationships and your sex life."
Question Your Conditioning
If there is one thing we learned from the spate of lockdowns and isolation periods of the last two years, it's how easily you can get stuck in your own head. With societal expectations pushing and pulling you in different directions, it can often be a challenge to make sense of your own feelings. For Hadley, the antidote is stepping back and assessing.
"In my work, I always implore my clients to question their conditioning when it comes to their relationship with dating, love, sex and embodiment and it's probably one of the most powerful things you can do to improve your sex life," Hadley explains. "When you begin to unpack the unhelpful messages you may have received from school, parents, religion and society at large about relationships and sexuality, you can finally give yourself permission to experience more pleasure."
It's no secret that conversations around relationships and sexual wellness are on the rise. A shift in values and a movement towards sexual liberation has invited more opinions to the table and for the most part, Hadley believes it's been a good thing. Best of all, it looks set to continue. With the new year well and truly underway and travel finally back on the cards, this year could very well be the era of exploration, both geographically and spiritually.
"Over the holiday period, it was so refreshing to see how many people were gifting sexual wellness to friends (and even family members!). Vibrators, lube, body oils, lingerie – you name it," she says. "I really think it's a sign of the times when someone is not only comfortable giving their friends a dildo, but celebrating the fact that pleasure is an important part of our lives and not something to feel any shame about whatsoever."
Disclaimer: Man of Many is mainly for information purposes only. Materials on this website are not intended to be a substitute for professional advice, diagnosis, medical treatment, or therapy. Never disregard professional psychological or medical advice nor delay in seeking professional advice or treatment because of something you have read on this website. Read our full editorial policy here. 
RELATED: These were the most popular searches on Pornhub this year.
---
Featured Video from Man of Many