5 Top Sex Trends for 2023
Just as the fashion and beauty industries notice various trends coming in each year, so too does the sexual wellness industry. We can observe different sexual behaviours, interests and technology come into popularity each year, reflecting where our mindset as a collective is. Overall, we tend to be getting more and more open and expressive when it comes to sexuality these days and more people are willing to explore their sexual side in new and interesting ways. As a sex educator, there are several themes I've noticed gaining popularity in the sexual wellness space lately and some I predict will get more attention throughout 2023. These are my predictions.
RELATED: What is the Average Penis Size? New Study Reveals Which Nation Has the Longest Dong
1. Male Pleasure Tools
Sex toys and pleasure tools for women have been popular for quite some time now, but until recently many have assumed that sex toys were exclusively for women and not men. We've seen a rise in the amount and variety of male sex toys on the market in recent years, and it looks like this is just the beginning. From the classic fleshlights to cock rings, butt plugs and anal stimulators, there's more choice than ever before. Thankfully, many men are realising how much more pleasure is available to them when they include devices into the bedroom and explore more erogenous zones.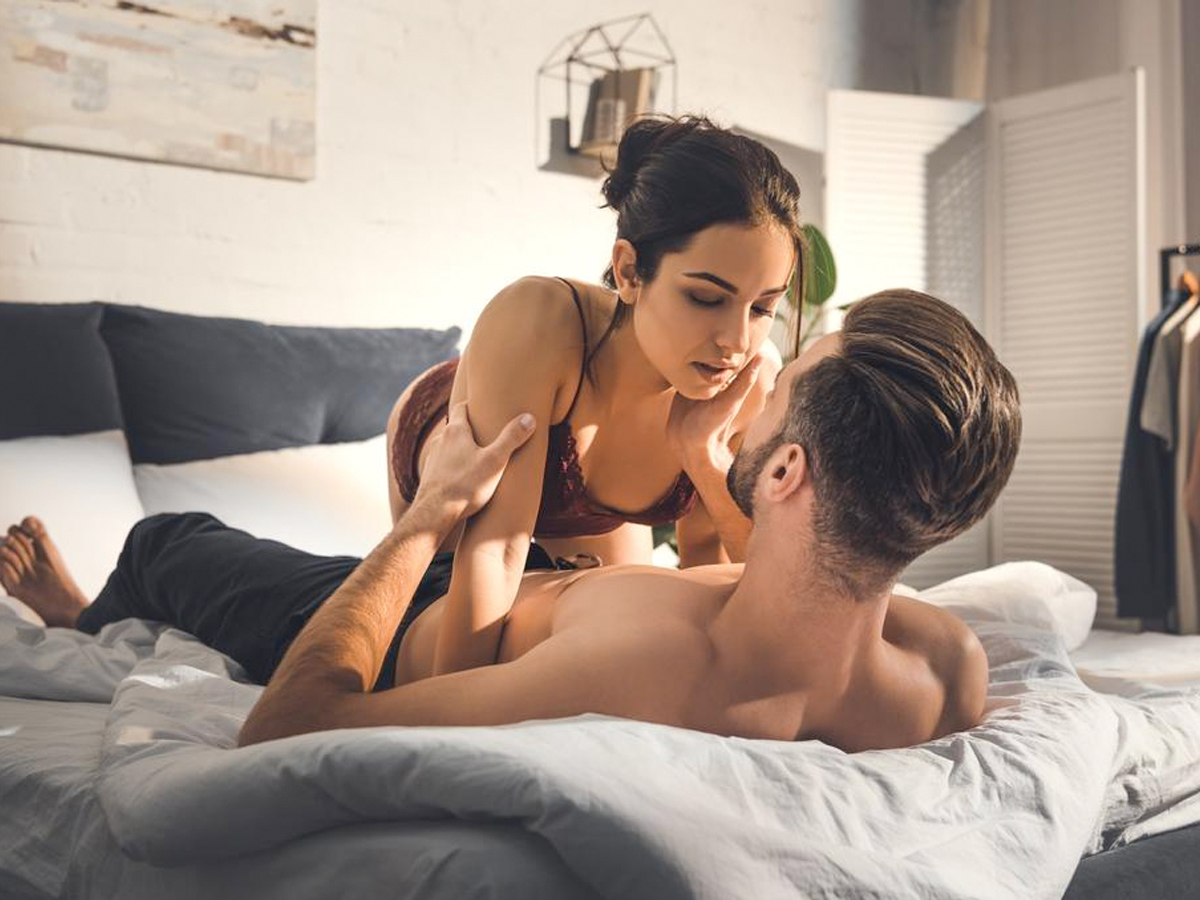 2. Pegging
Speaking of anal, more and more people are taking the step to reverse the roles and try being penetrated by their partners with the aid of a strap-on. Popularised by sex columnist Dan Savage, the term pegging typically refers to the act of a cis-woman having anal sex with a straight cis-man while wearing a strap-on dildo. Studios show that around 67% of men will participate in giving anal sex, but not receive it. In 2023, that figure looks set to change.
Despite the male equivalent to the G-Spot being located in the prostate (which is accessible via the anus), a surprising amount of straight men have been resistant to anal penetration in the past due to the connotation that anal = gay. But, as we're all growing to learn that certain sexual acts do not define your sexuality, many men are choosing to prioritise their own pleasure over outdated beliefs. It's time to find your P-Spot, fellas!
3. Open Relationships Dynamics
The past few years have seen a closer examination of monogamy and traditional relationship structures, with many people opening up to explore new dynamics in dating and partnerships. Many people have tried exploring open relationships, polyamory and other styles of non-monogamy with varying results. People are realising that there are so many different ways to be in relationships that are vastly different to what we've been raised with.
With open relating comes a need to level-up your communication skills, which is a huge plus. For those already in relationships, swinging is making a comeback – but not in the old-school keys-in-a-punch-bowl style. 2023 is set to see an uptick in luxe swingers parties for those couples wanting to explore the sexual fantasy of inviting someone (or several someones) into the bedroom, but not necessarily the relationship.
4. Audio Erotica
Regular porn is so 2019. In the past few years, we've seen a boom in the erotica industry with the introduction of audio porn. A much more creative and refined iteration of the classic phone sex hotlines, apps like Dipsea and Quinn are leading the way in audio erotica, much to (predominantly) women's delight.
For those of us with a typically responsive desire type as opposed to spontaneous (like the majority of men), listening to porn is the perfect way to build arousal and help us get off. Audio Erotica showcases either scripted scenarios with voice actors, or creator generated scenes using fantasy and role play. Paired with sexy voices and plenty of moaning, audio erotica transports you into scenarios that you've dreamed about and immerses you in that world, if only for 20 minutes or so.
With the rise in popularity of this style of porn, we're seeing audio creators build a following and gain notoriety. After the success of Quinn's original series with actor Thomas Doherty, I anticipate we'll see more celebrities jumping on the audio bandwagon, much to the delight of listeners.
5. Sexual Literacy
It's a pretty well-accepted fact that our high school sex education was more than lacking, leaving most people ill-equipped to navigate sex and pleasure to their full potential. In just the last five or so years of working in the sexuality space, I've noticed a huge change in cultural attitudes towards sex. What used to draw embarrassed looks of shock or horror when I answered the simple question, "So, what do you do?", now receives a much more understanding response.
Sexual wellness has entered the mainstream and people are recognising the importance of a healthy sex-life and are now actively seeking out sex education. It's a refreshing shift that has created more safety, pleasure and communication skills when it comes to sex overall. Many sexual wellness brands, businesses and educators like myself have in-person and online workshops, courses and masterclasses on a whole host of topics from how to eat pussy, how to give a great blowjob, tantric sex to anal sex guides, orgasms 101, bondage for beginners and everything in between.
With the normalisation of sexual wellness, I predict that being sexually literate will become – for lack of a better word – sexy. With open conversations about the newest things you've learnt and perhaps in-person workshops even popping up as a popular date idea.
Make no mistake, 2023 is set to be a year where sex is at the front of everyone's mind, thanks to our overall cultural shift towards openness and acceptance. It's a great time to explore your sexuality and try new things. Here's to taking pleasure to new heights in 2023!
---
Eleanor Hadley is a Sensuality Coach and Sex Educator, specialising in & sensual movement and embodied lap dance. Through 1:1 coaching, group programs, retreats, workshops, writing and speaking, Eleanor is passionate about helping you to enhance your sex life and elevate your relationships.