Is there any dream more palatable to Aussies than running a popular adventure blog? After all, what's better than travelling around the world, eating new food, meeting new people, and surrounding yourself with a revolving door of majestic landscapes? Alas, for most of us, there's life to tend to and all that comes with it, and so we embark on the occasional getaway instead. In the meantime, the best travel and adventure blogs are like handy guides and vicarious fantasies rolled into one. Use them to plan your next vacation, garner choice travel tips, or simply indulge in epic visuals. Indeed, there's really no wrong way to scroll through an adventure blog. And maybe one day, that dream of running one will come true. To get you started on the right foot, here are the 12 best adventure blogs.
1. We Are Explorers
More than one of the best travel and adventure blogs, We Are Explorers is a growing community of thrill-seekers from Australia and New Zealand. As such, the site delivers a variety of excursions, pointers, and perspectives alike. If you're tired of working a desk job and looking to embark on a global adventure yourself, this might very well be the site that can make it happen.
Founder: Henry Brydon
Year Started: 2014
Country: Australia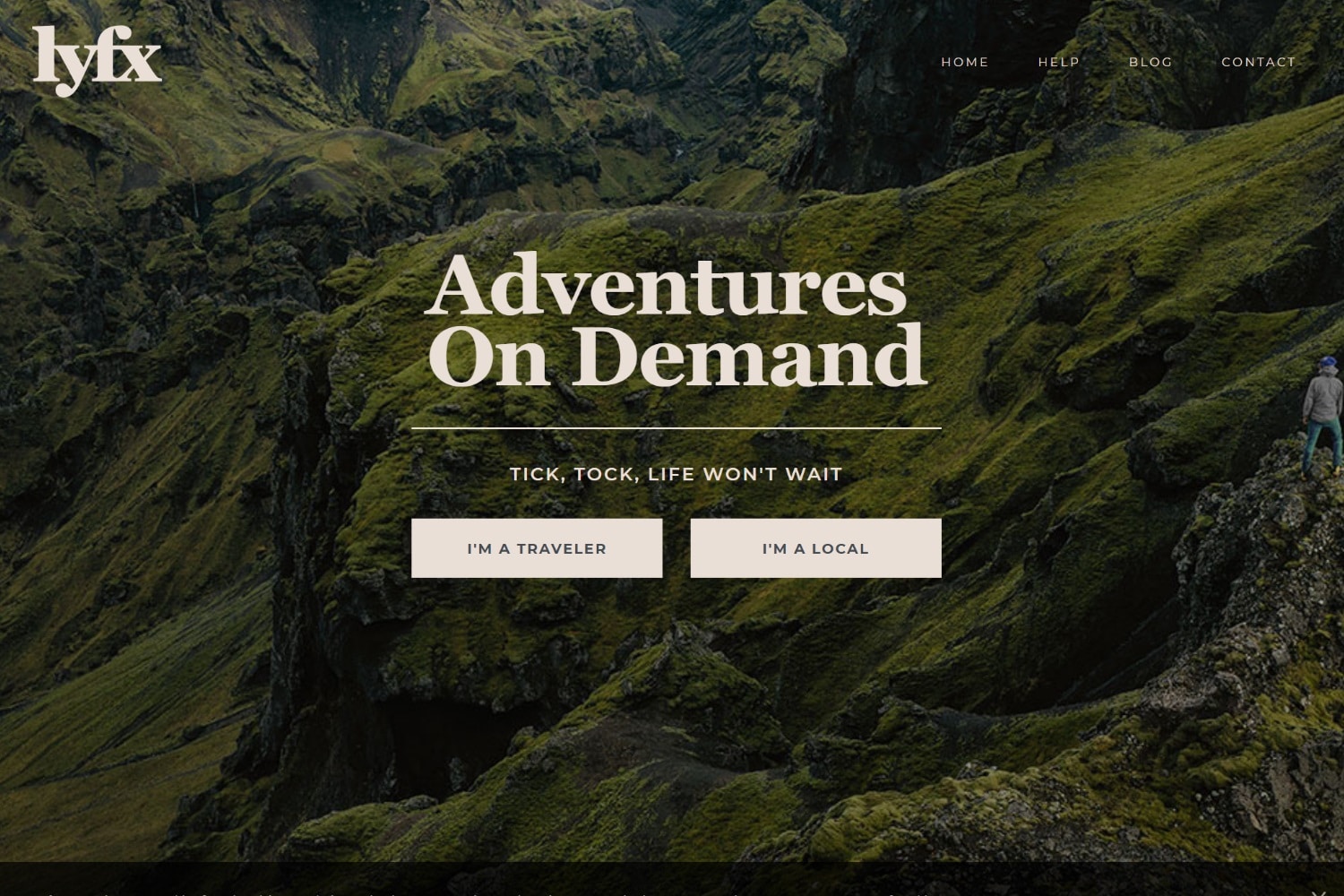 2. Lyfx
Here's another site that transcends its status as a mere adventure blog to become something far more interactive. Specifically, Lyfx is a digital platform connecting travellers with local experts in a variety of locales. What's more, if you want to take on the role of "local expert" yourself, the site will pay you for it.
Founder: Pedro McCardell
Year Started: 2018
Country: USA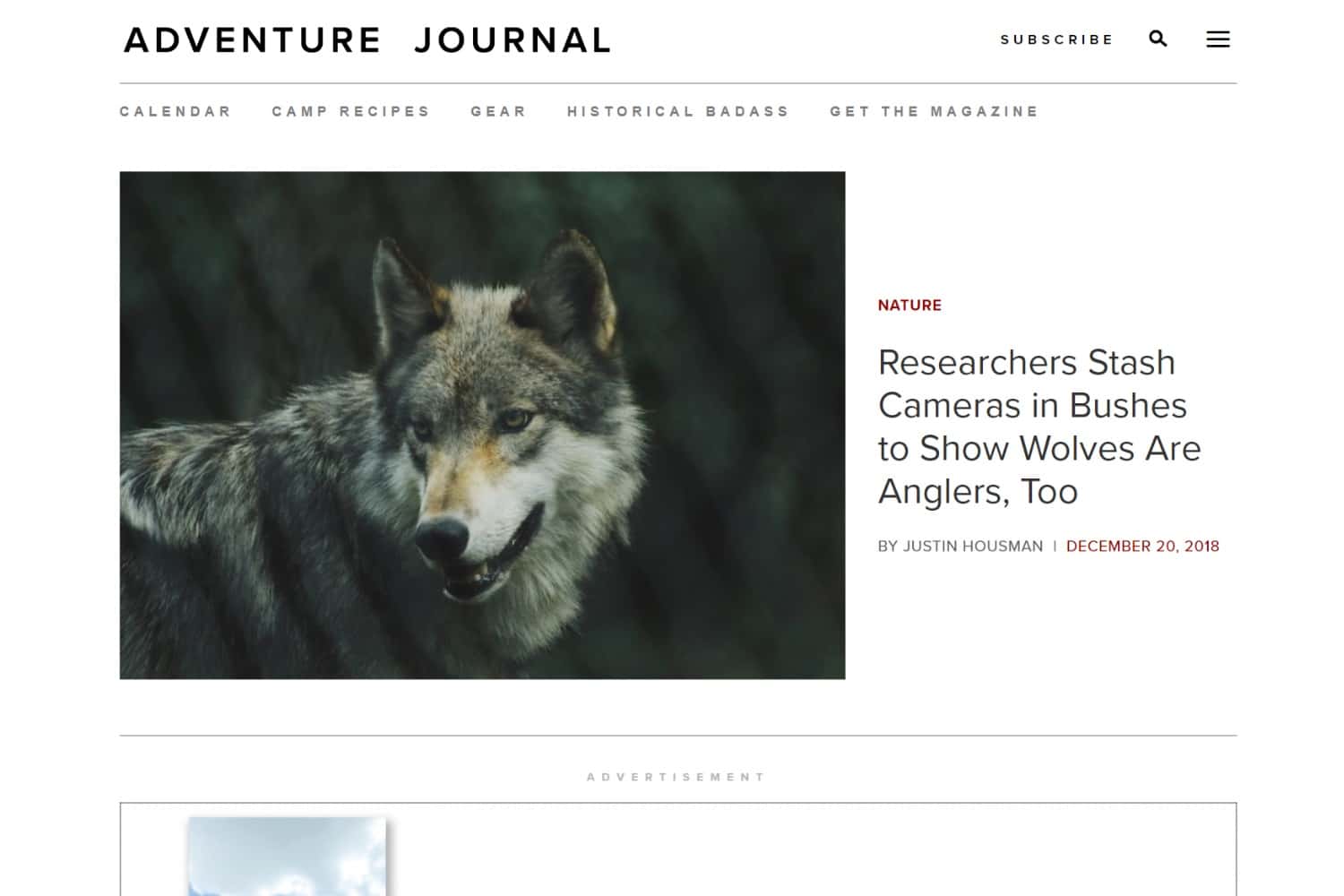 3. Adventure Journal
Founded by Steve Casimiro–the accomplished editor of various travel magazines–Adventure Journal delivers a certifiable treasure trove of epic content. On these pages, you'll find all the news, advice, and insight you could possibly hope for, all of it joined by stunning photography. The site also hosts occasional giveaways for things like camping permits.
---
Featured Video from Man of Many
---
Founder: Steve Casimiro
Year Started: 2008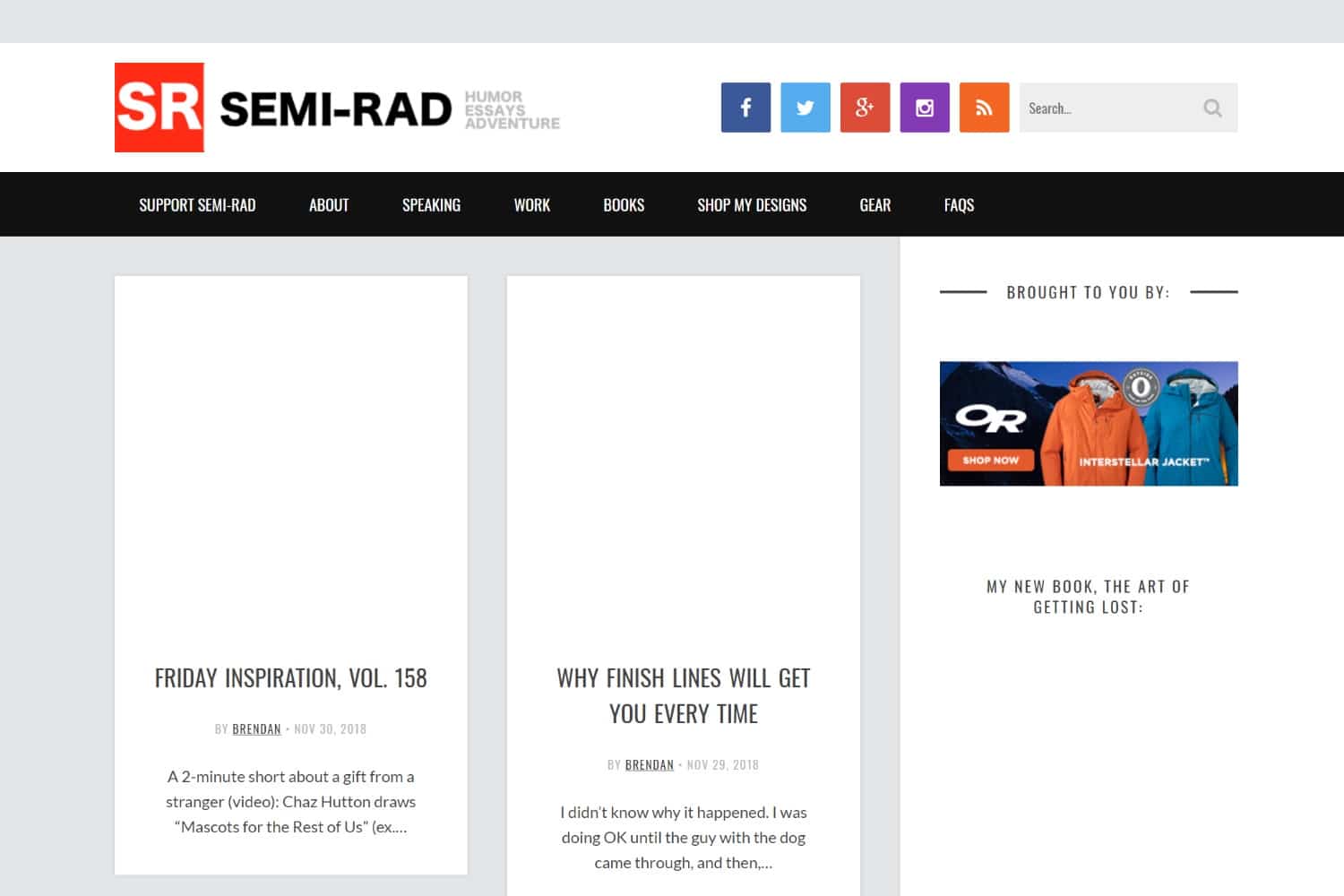 4. Semi-Rad
This top adventure blog is brought to us by Brendan Leonard, a seasoned writer who infuses his love of travel with a comic sensibility. In turn, nearly every article is as clever and personable as it is compulsively readable. In addition to photos, Semi-Rad also incorporates drawings, charts, maps, and other creative visuals. If you're getting bored with the average fare, then Leonard's travel blog is definitely for you.
Founder: Brendan Leonard
Year Started: 2011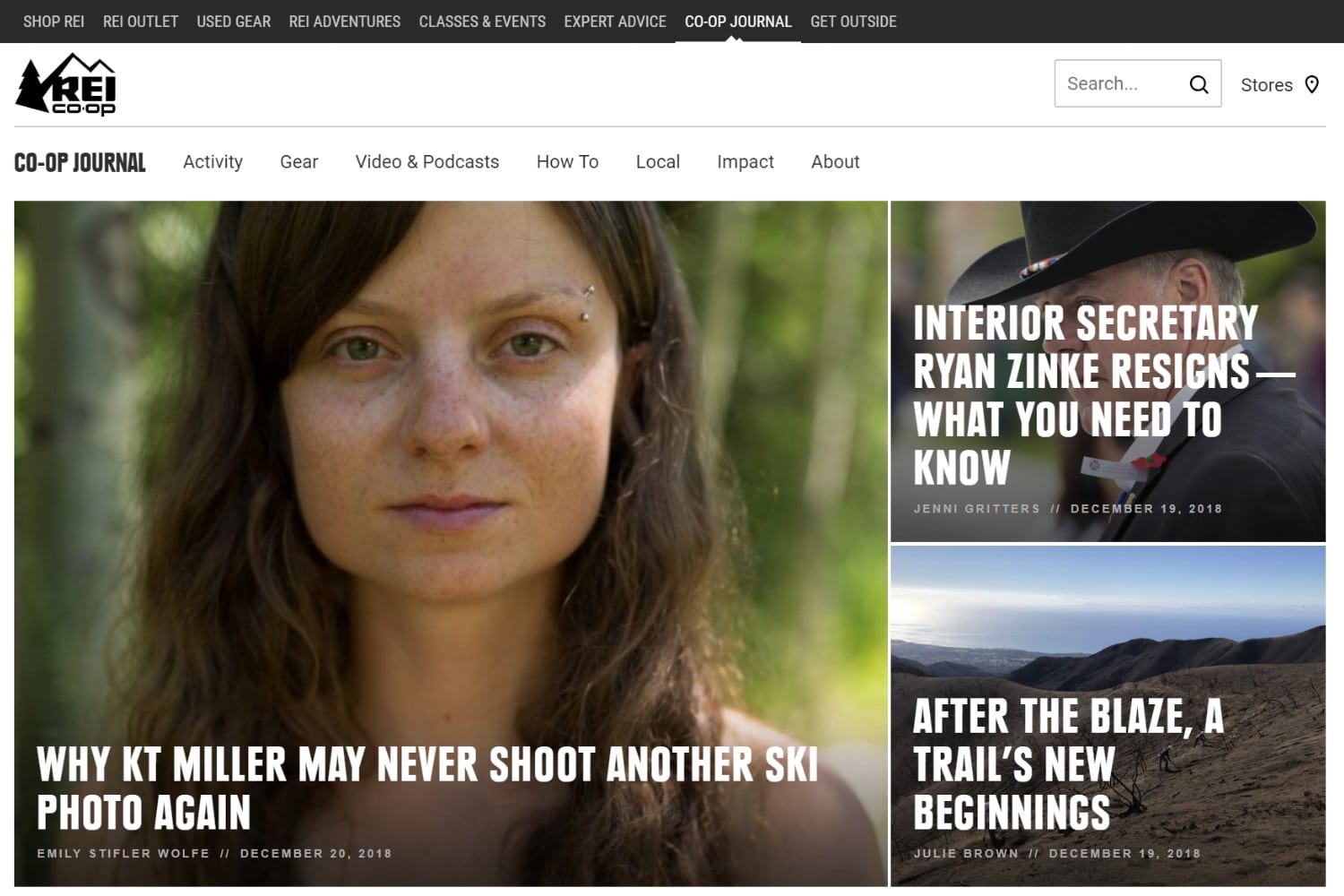 5. REI Co-Op Journal
If you're even vaguely interested in outdoor adventure then you're already familiar with Recreational Equipment, Inc., better known as REI. But did you know that the brand behind some of your favourite outdoor gear also runs the REI Co-Op Journal, an adventure blog of considerable regard? Check it out to get your daily dose of inspiration. For all the cyclists out there, meanwhile, this also ranks among the best adventure bike blogs.
Founder: Casey Schreiner
Year Started: 2006
Country: USA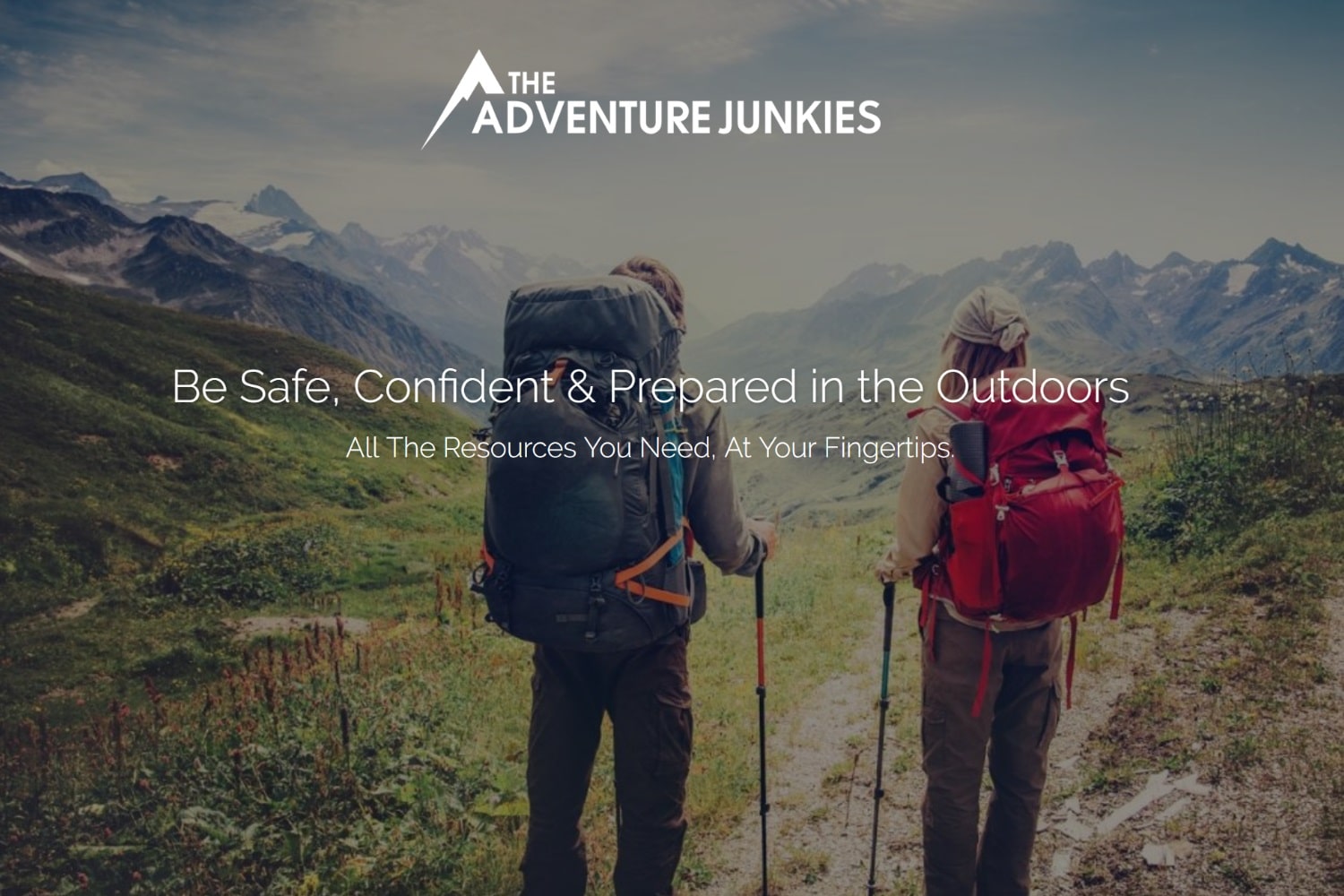 6. The Adventure Junkies
With a name that pretty much says it all, The Adventure Junkies was created for thrill-seekers, by thrill-seekers. However, don't mistake this incredible site for your average travel blog. By contrast, it serves as a genuine resource guide, helping you prepare for your next memorable adventure. Whether you're planning to hike, climb, ski, kayak, scuba dive, mountain bike, or partake in other outdoor activities, you'll want to stop by here first.
Founder: Antonio Cala, Amanda Zeisset
Year Started: 2016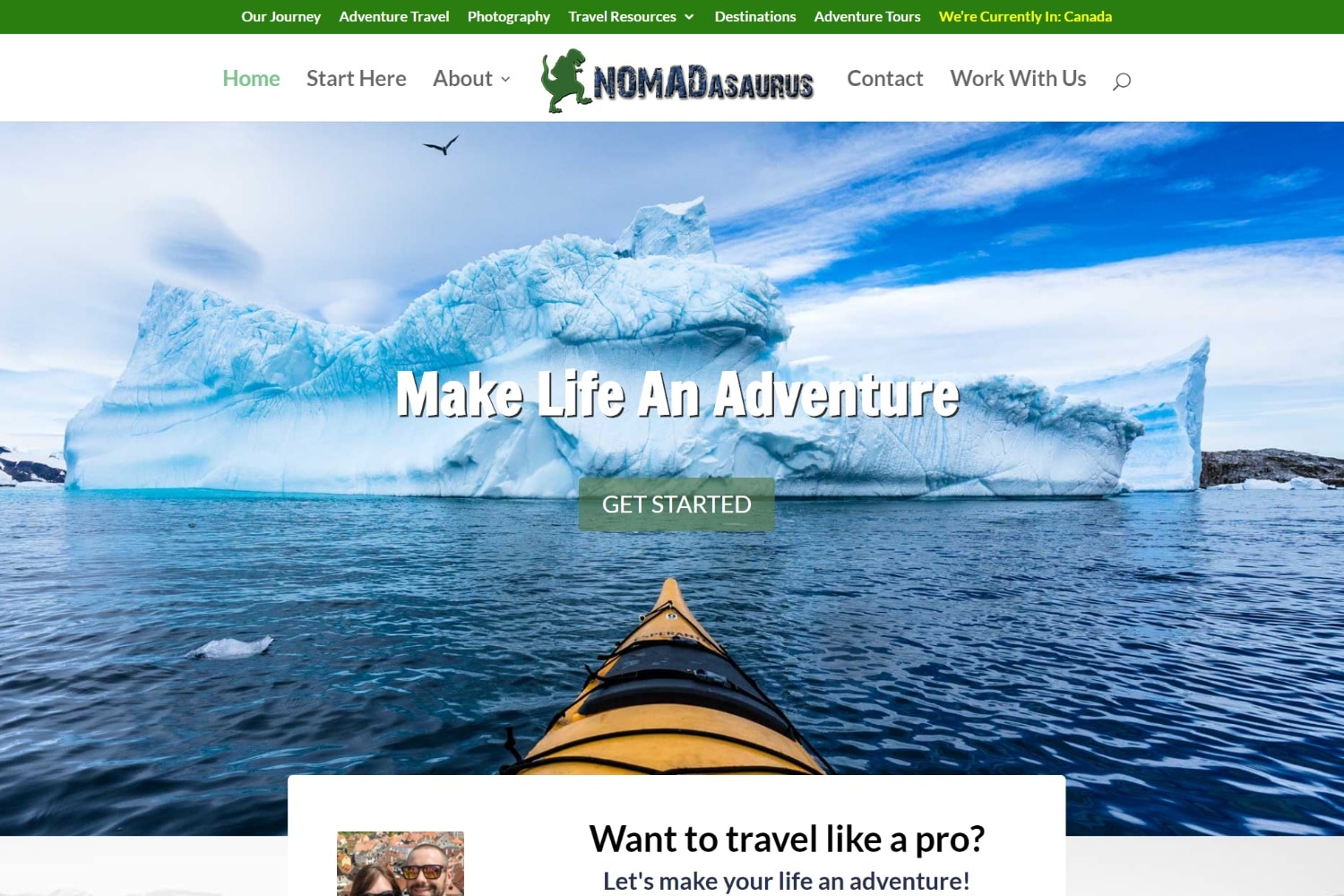 7. NOMADasaurus
What began as a document of Alesha Bradford and Jarryd Salem's overland trip from Asia to Africa has become NOMADasaurus, one of the Internet's best adventure blogs. Bringing the neverending journey to life are a range of killer articles and incredible photos. For those interested in overland (i.e. non-flying) travel, sustainable tourism, and trips off the beaten path, this one's definitely for you.
Founder: Alesha Bradford, Jarryd Salem
Year Started: 2013
Country: Australia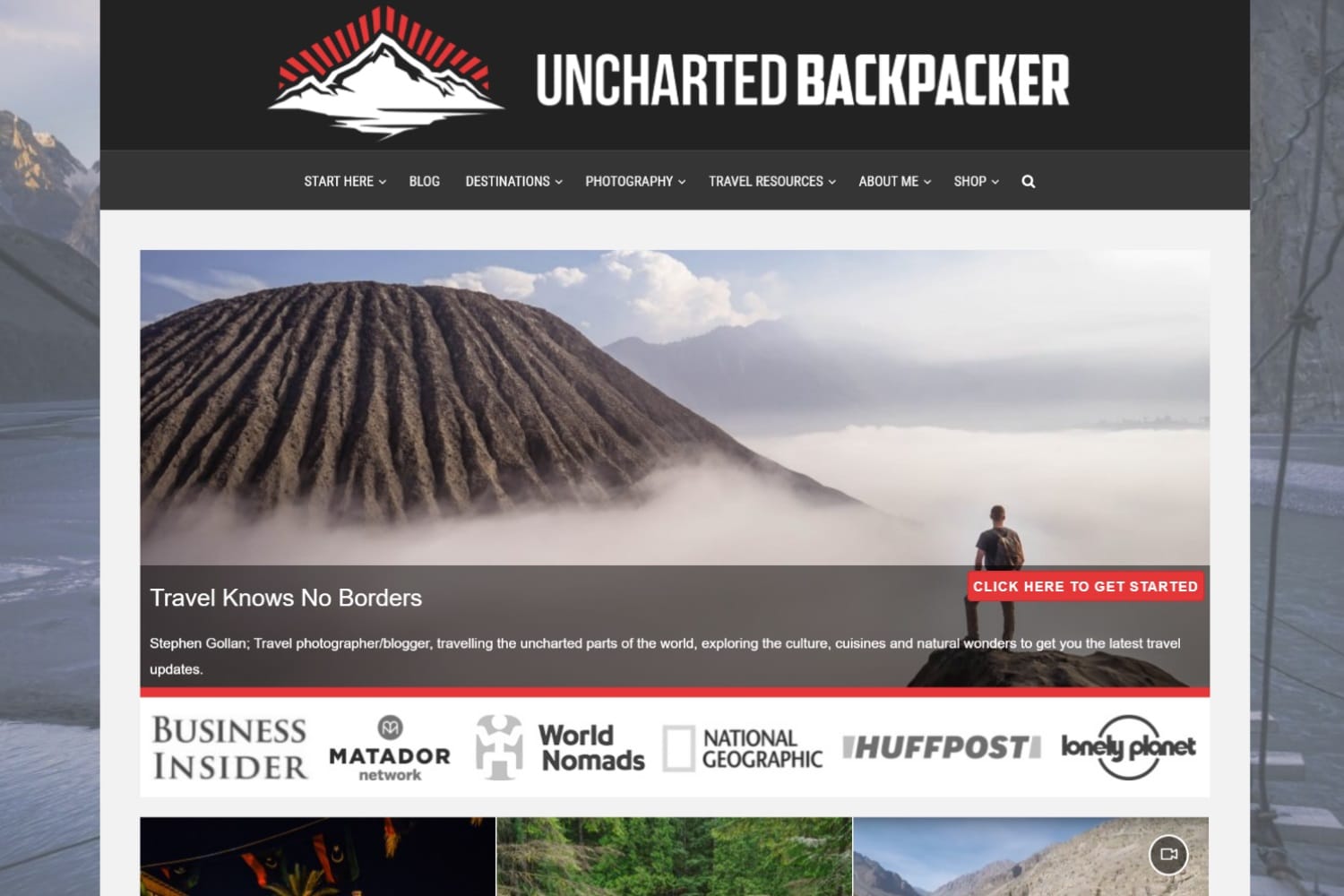 8. Uncharted Backpacker
His name is Stephen Gollan, and he navigates uncharted (and often dangerous) terrain like it's his job. Oh wait, it is his job. Indeed, for the past eleven years, Gollan's love of adventure has taken him to over 90 countries and introduced him to a full spectrum of cultures, cuisines, and landscapes. On Uncharted Backpacker, he provides in-depth coverage, essential resources, brilliant photography, and loads of travel advice. May this top adventure blog provide you with all the inspiration you need to one day take off on a global journey of your own.
Founder: Stephen Gollan
Country: Canada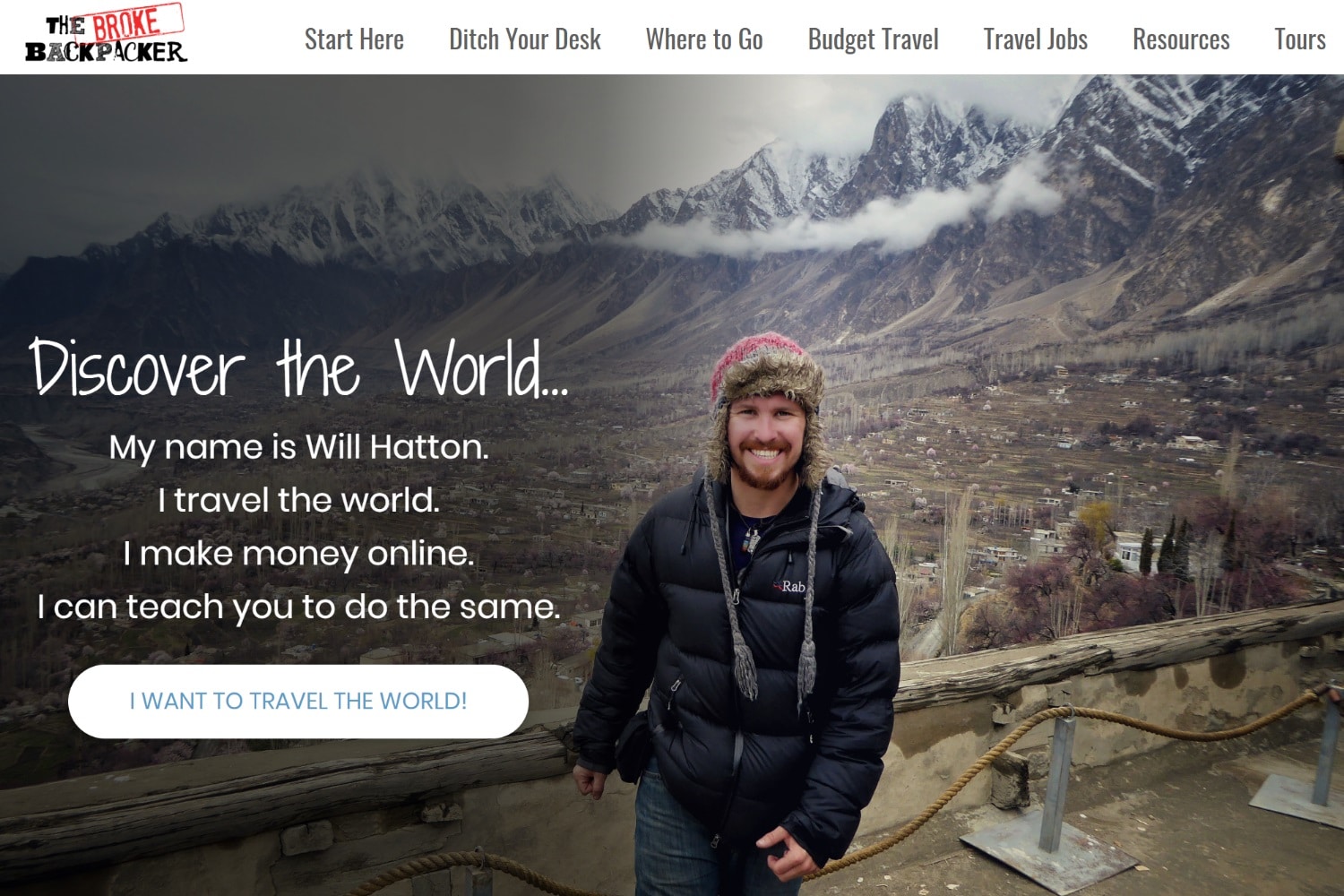 9. The Broke Backpacker
If there's one thing that prevents people from quitting their day jobs to explore the world, it's a lack of money. According to The Broke Backpacker (aka Will Hattan), however, you can travel the globe for as little as $10 a day. That's just a mere sample of the education lying in wait on this top adventure blog, where inspiration and advice come in equal measure. If you're giving serious thought to travelling full time, The Broke Backpacker is the place to start. May it guide you well.
Founder: Will Hatton
Year Started: 2014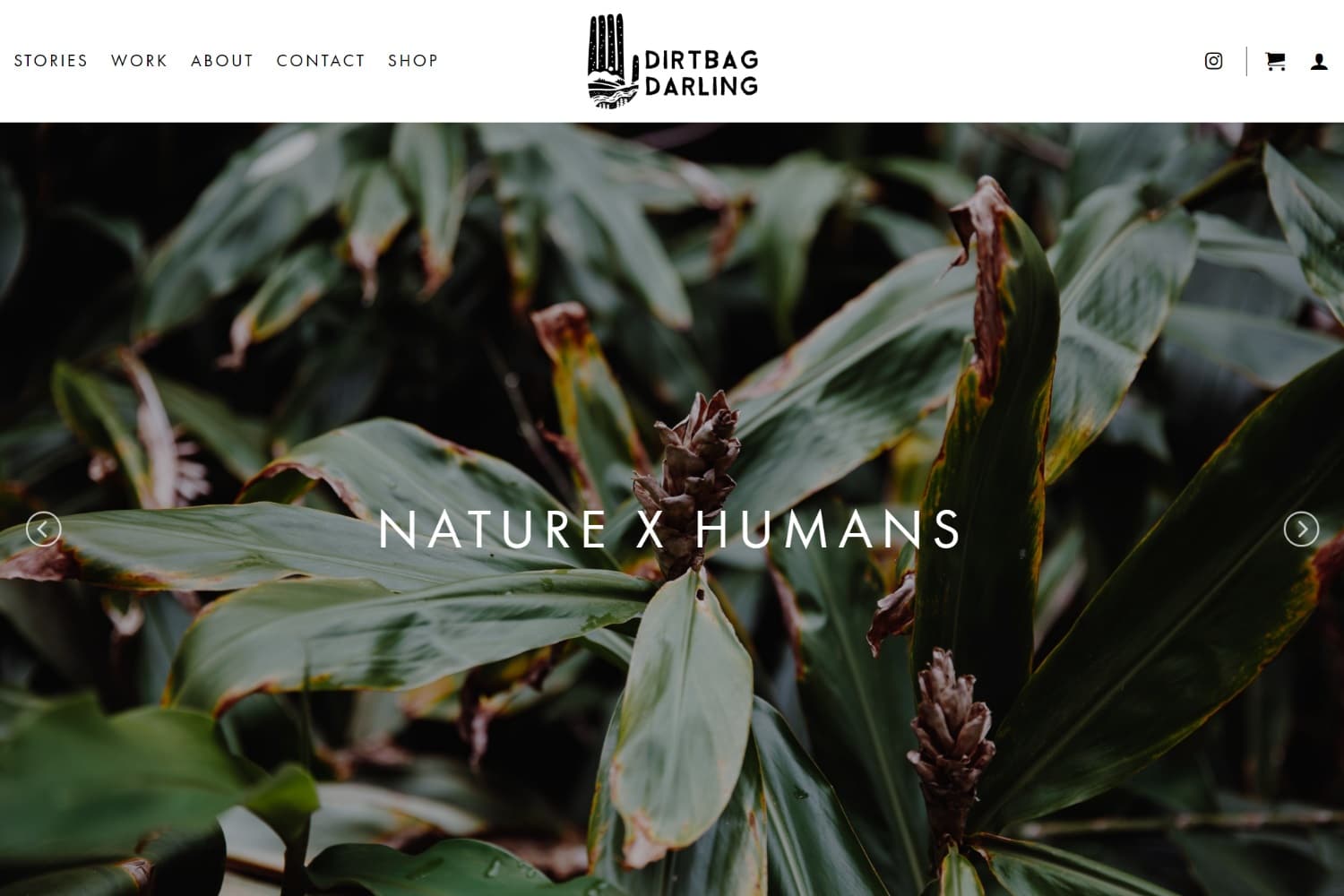 10. Dirtbag Darling
It's no secret that the world's most avid travellers are also big advocates of a sustainable future, and Dirtbag Darling unites these two arenas with striking precision. Handling the reigns is founder Johnie Gall, a writer/photographer/producer who's committed to exploring the ongoing relationship between humans and the environment. If you care about fostering a tighter bond between yourself and the world just outside your door, then consider this a must-stop adventure blog.
Founder: Johnie Gall
Year Started: 2012
Country: USA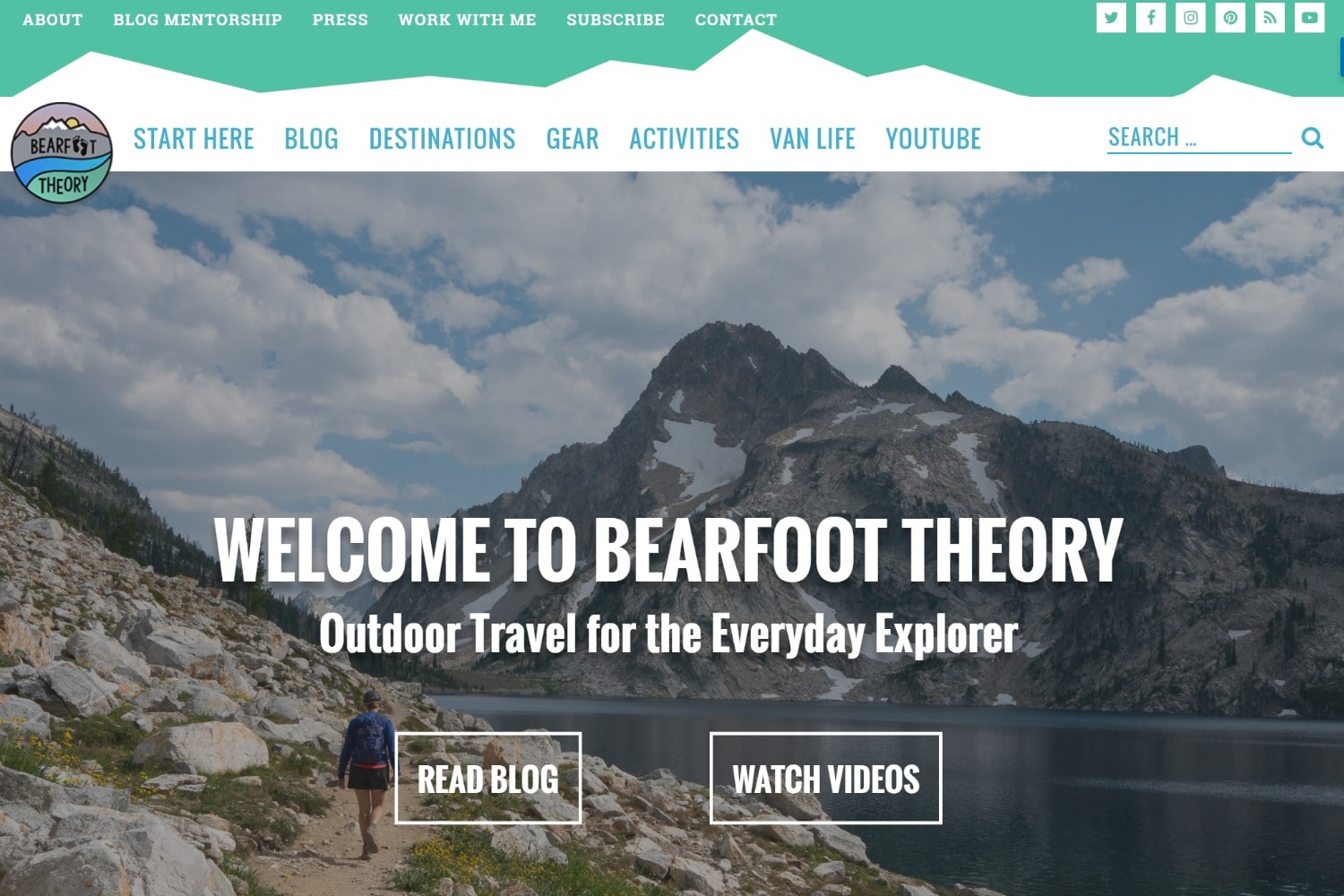 11. Bearfoot Theory
Sometimes, the only thing standing between you and your next adventure is the right amount of inspiration. At Bearfoot Theory, you'll find that inspiration in spades. Aimed squarely at everyday people, this engaging adventure and travel blog delivers entertainment, education, advice, photography, gift guides, and more. And because site founder Kristen goes the extra mile to welcome all her readers, you feel like part of the family as early as your first visit.
Founder: Kristen Bor
Year Started: 2013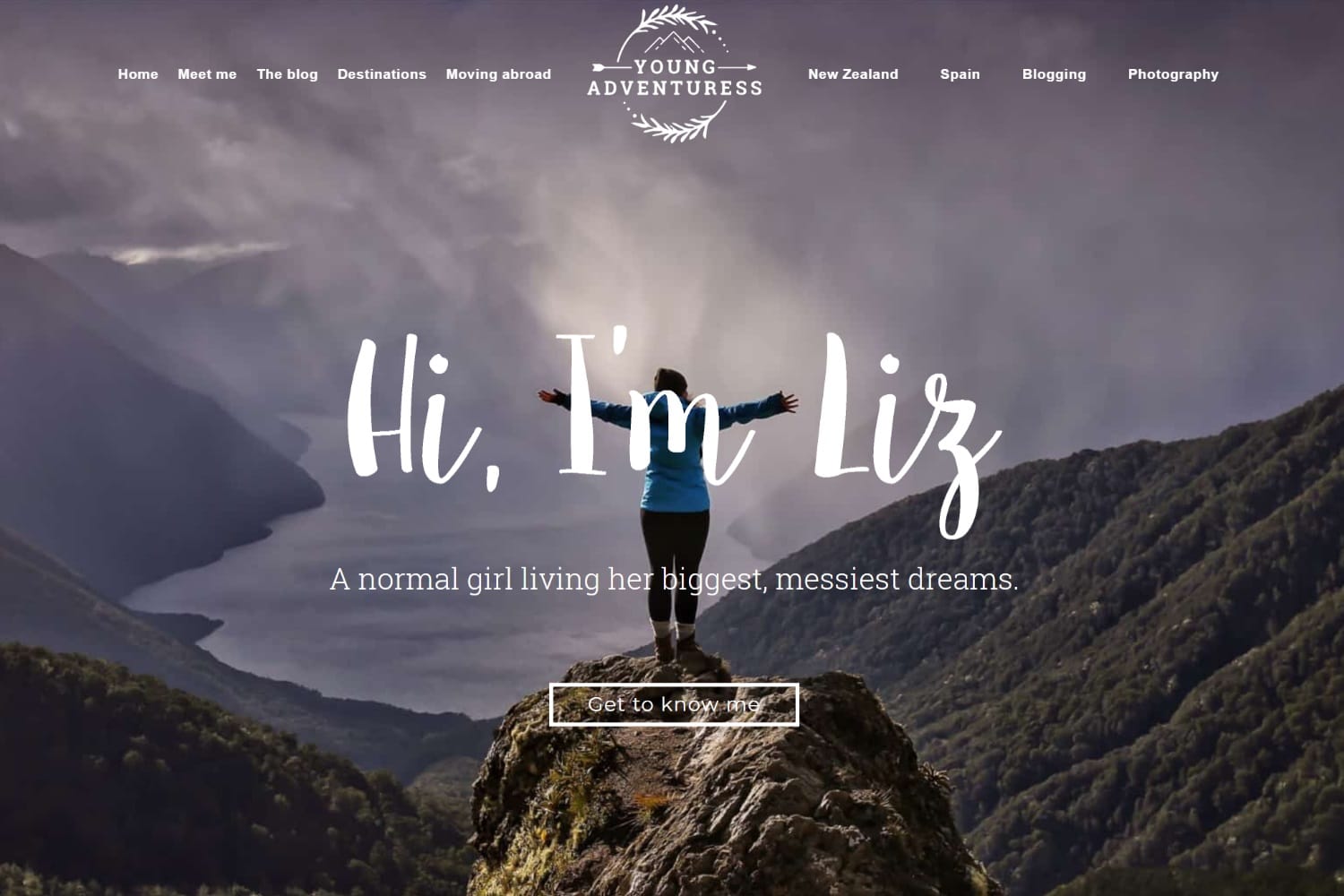 12. Young Adventuress
The Young Adventuress is a charming thrill-seeker named Liz, who's just "a normal girl living her biggest, messiest dreams." After moving to New Zealand, Liz began travel blogging full time and partaking in various conservation projects. Bolstered by the infectious personality of its founder, Young Adventuress is an ongoing ode to good coffee, great people, exotic animals, and the perennial thirst for adventure and misadventure alike.
Founder: Liz Carlson
Year Started: 2010
You'll also like:
8 Best Australian Whisky Blogs
10 Best Men's Gear Blogs
14 Best Architecture Blogs
---
Featured Video from Man of Many