Ever been caught in a random overseas bar arguing with someone you've just met about whose city is better? Well, say sayonara to the neverending travel debates because the best cities in the world have officially been revealed, providing ammo to back up your stance, whatever that may be. Perennial travel guide Time Out has unveiled the results of its 2022 Index, taking into account the very fibres that encompass the fabric of a city – from nightlife, theatre, restaurants and scenery, and what city has the best of it all. In a shock announcement, it wasn't London, New York or any of the other most expensive cities in the world that scooped the pool. Instead, it was Scottish favourite Edinburgh that took home top honours. So, who else made the list of the world's best cities for 2022 and what got them there in the first place?
How the Best Cities in the World are Judged
If you're wondering where we pulled these rankings from, no – we didn't just pick our top spots we went on our Gap Year. As mentioned, we drew the list from the Time Out Index, an annual survey that asks 20,000 respondents across the world what makes their city a fantastic place to live. According to Time Out, the index isn't necessarily focused on the stock-standard criteria of a landmark city. Instead, the publication's network of global editors and respondents focused on how cities pulled together through the pandemic and what is on the cards for the next decade of travel.
Criteria
Whilst personal opinions from the people that live in the cities are important, this is also weighed up against other criteria. Some of the key factors determining the world's best cities are things like:
How sustainable the city is
Sense of community spirit
Aesthetic appeal of a city
Walkability
Cleanliness
Overall safety
Experts
Expert opinions also matter. We're talking about the people that spend their life exploring, jumping from city to city, investigating, writing and understanding the little things that add up to make a city amazing. For the Index, Time Out tapped its extensive global network of expert editors and contributors to get the low-down on what's really going on in each city right now.
Best Cities in the World for 2022
Needless to say, there are always some front runners when it comes to top cities in the world, however, it was a Scottish underdog that took home the title. Edinburgh scored major points with respondents due to its stunning architecture, culture and food offerings. Here is a list. of the best cities in the world right now, according to the 2022 Time Out Index.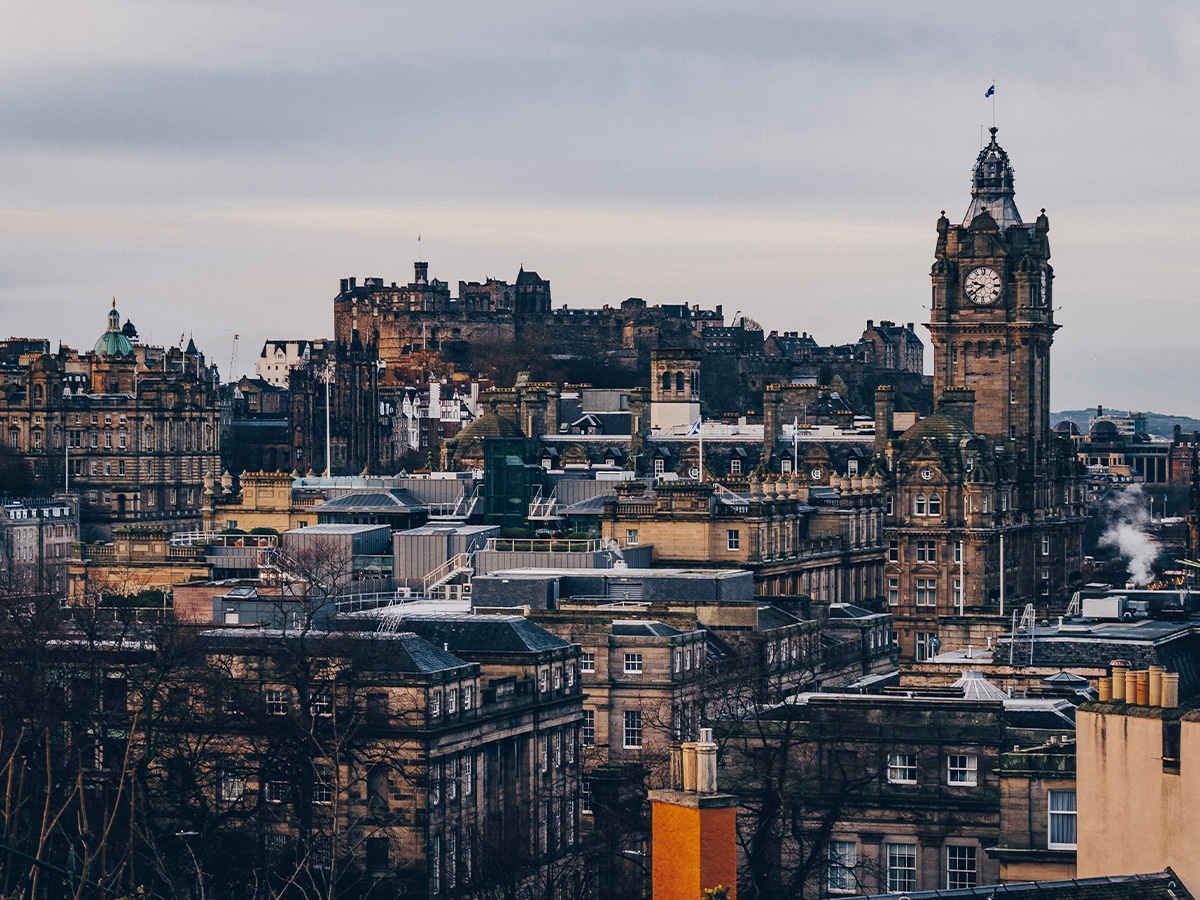 1. Edinburgh, Scotland
It's not every day you come across a city that looks like something out of a set from a Harry Potter film, with a towering hilltop castle, ancient buildings, rolling green hills at Arthur's Seat and a vibrant cultural scene – it's no surprise Edinbruigh tales the cake for the best city in the world for 2022, and a must see place if you visit Scotland. The Scottish capital is not only a sight for the eyes, but its vibrant, friendly people are an equal match.
Time Out says: There's plenty of new and exciting stuff happening in Edinburgh that's worth checking out, with plenty of restaurant openings taking on lots of Asian influences. The city is also set to welcome the Port of Leith Distillery, a new 'vertical distillery' on the city's waterfront!
Dialling code: +44
Area: 264 km²
Population: 548,000 thousand (2022)
Currency: Pound Sterling
Continent: Europe
---
Featured Video from Man of Many
---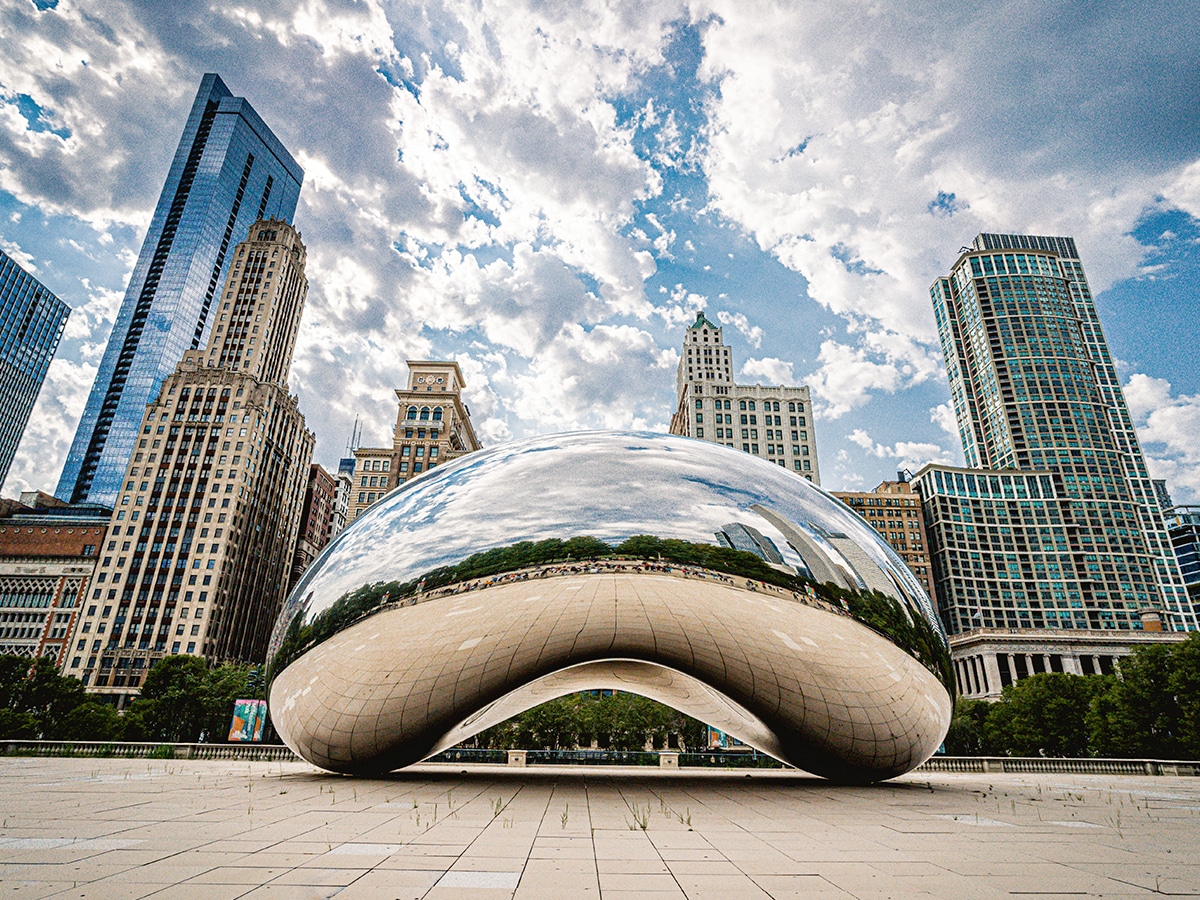 2. Chicago, USA
If you're about all things food and culture, Chicago is one of the top cities in the world for you. The thriving Midwest metropolis is absolutely thriving, with so much to see and do it's hard to know where to start. The city has a distinct urban beauty, seen in the sun shining along Lake Michigan combined with the diversity of the people and neighbourhoods scattered along its streets, packed full of fine dining options, and clubs that guarantee a night you'll remember, or maybe not.
Time Out says: Post-COVID, the main drawcard of this American city is the food, Chicago's foodie scene transcending the city to the next level. With countless restaurant openings from high-end to street-food-inspired hole in the walls, there is so much to discover in this vibrant neck of the woods.
Dialling code: +312
Area: 607.4 km²
Population: 2.699 million (2020)
Currency: US Dollar
Continent: America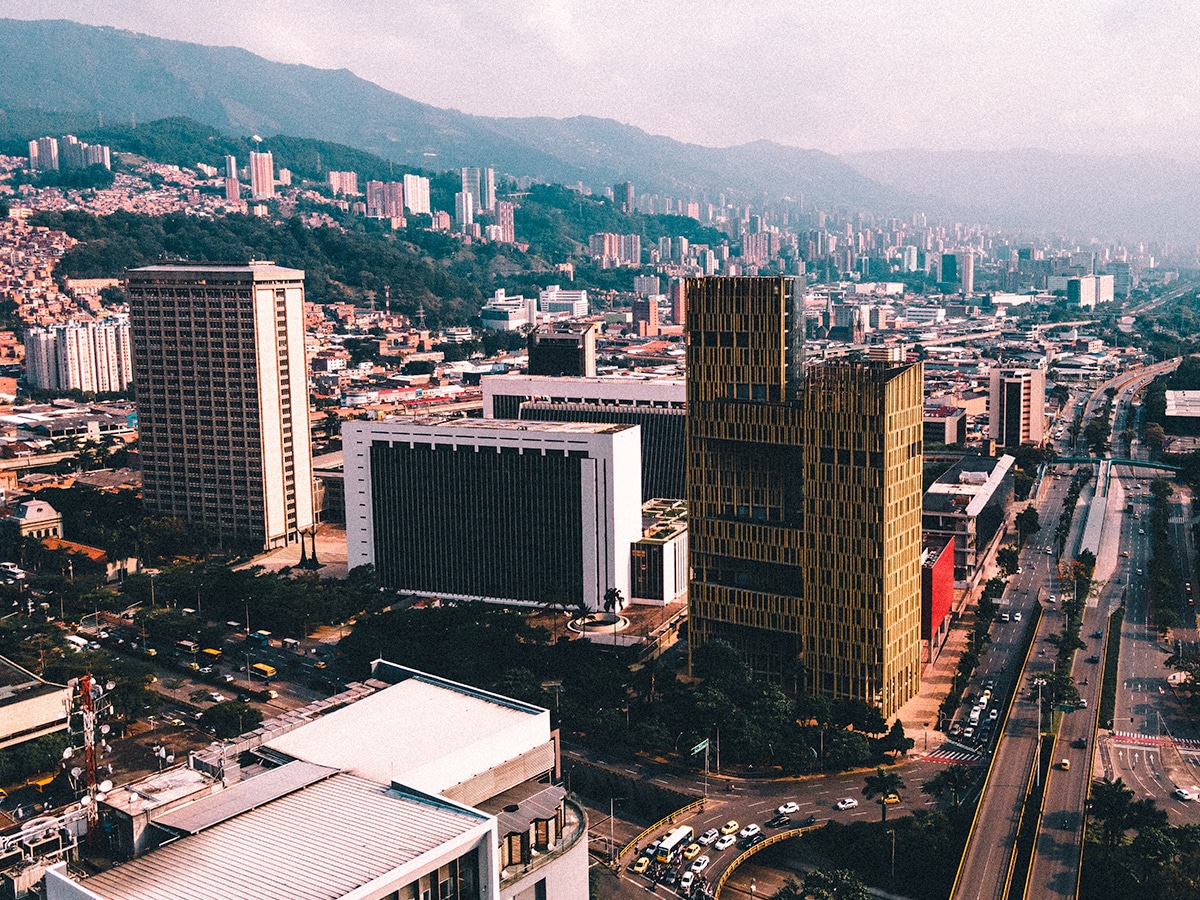 3. Medellín, Colombia
Think sunshine (lots of it), energy, partying and good vibes – you can expect nothing less from this lively Colombian city. You will also make friends, many friends – the people here are so friendly it's unlike anything else. On top of all these feels, end your day on a high on one of the most epic nights out of your life, with countless clubs, bars and inspiring DJ sets to keep you going. Buen Tiempo!
Time Out says: There are several new bars on the scene that are more alive than ever, like Alambique and Calle 9 + 1. Simply put, it's about time you had a party, and the locals here will show you how.
Dialling code: +57
Area: 382 km²
Population: 2.569 million (2020)
Currency: Colombian Peso
Continent: South America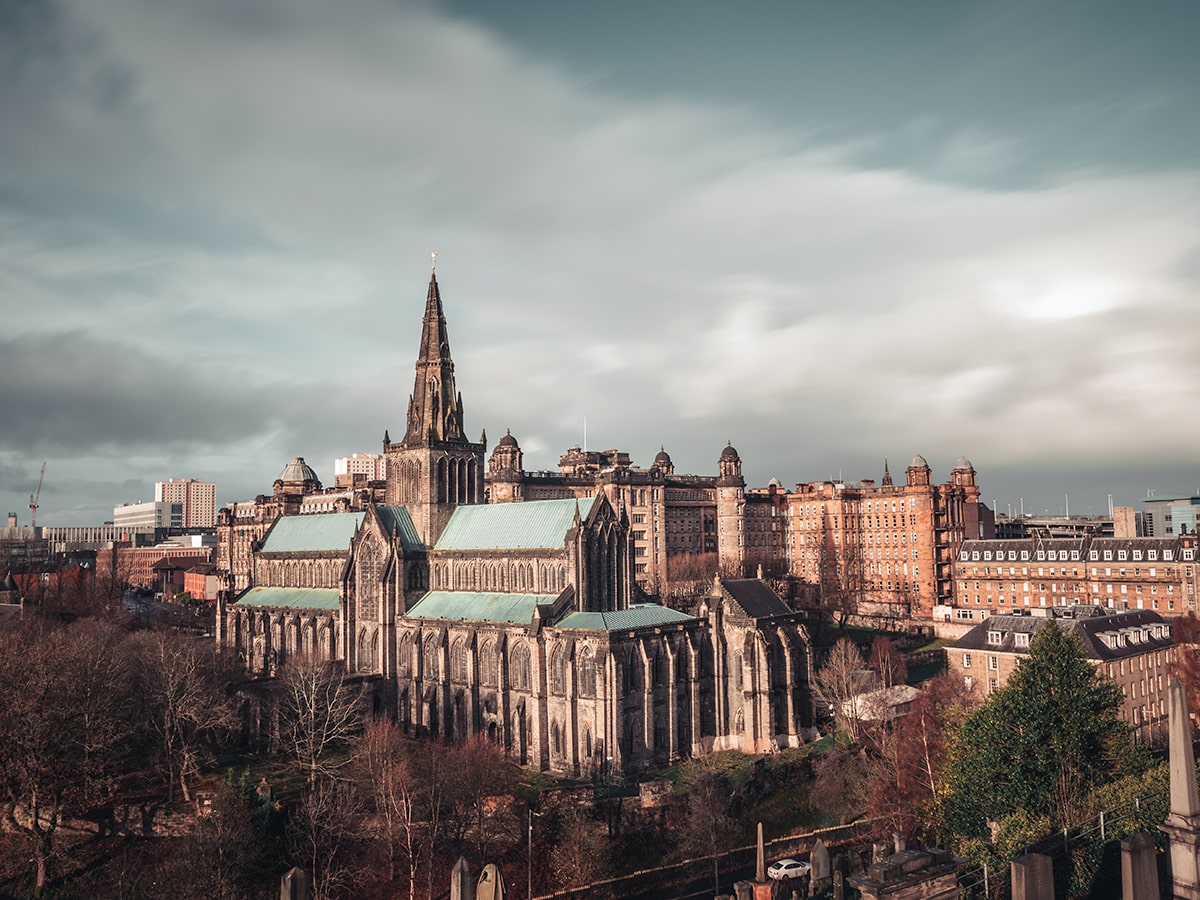 4. Glasgow, Scotland
Only just over an hour's drive from the Scottish capital, Glasgow is the grungier version, not holding back when it comes to doing things their own way. What does this look like? Expect unique twists on formal dining, innovative interpretations on a night out (yes, they have a body-heated club that keeps the lights on) and live music that seems to never stop. We like to call Glasgow the outgoing little brother to Edinburgh.
Time Out says: We know that the world opening up means your wallet is probably looking, as the Scottish would say, a 'wee bit' emptier than usual. But, this exciting and refreshing city has it all, without the hefty pricetags. The city is also a leader in vegan and vegetarian dining, becoming a home to some of the best meat-free restaurants in the world, like The Glasvegan, Stereo and Mono.
Dialling code: +141
Area: 175 km²
Population: 1,688,907 (2022)
Currency: Pound Sterling
Continent: Europe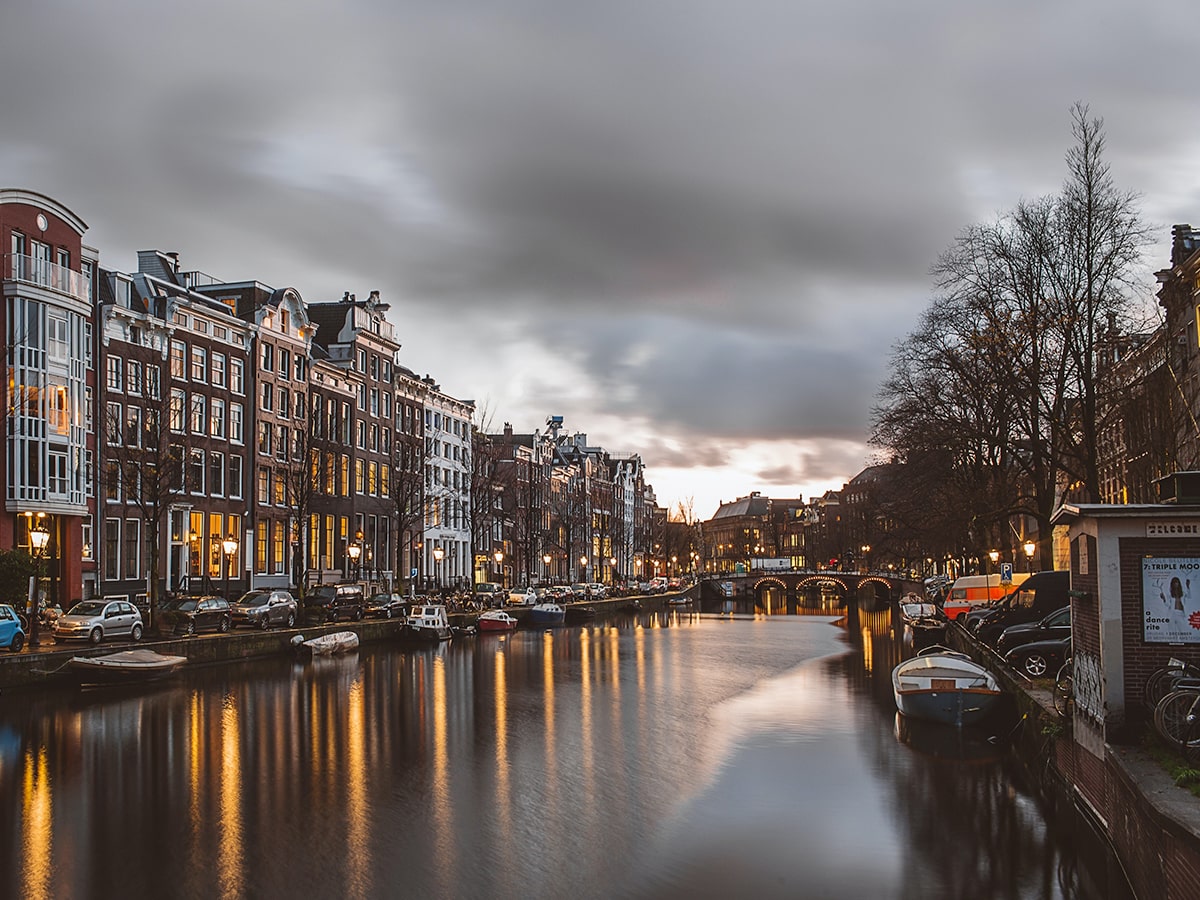 5. Amsterdam, Netherlands
What more would you want to feel after visiting a place other than extremely chilled out? Well, Amsterdam will ensure just that, with a side of art, unique restaurants and plenty of history. Combine all of this with the fact it's so easy to get around, being one of the most cyclable cities in the world. The city is a pioneer of progressiveness, tolerance and diversity, and upon visiting the Anne Frank house that lines one of its quaint, narrow canal-lined streets, you're forced to reflect on everything this means.
Time Out says: After coming out of the lockdown blues, Amsterdam decided to kick off their festival lineup for 2022, making it bigger and better than ever. Head there now for their infamous dance event in October as well as The Amsterdam Light Festival.
Dialling code: +3120
Area: 219.3 km²
Population: 907,976 (2022)
Currency: Euro
Continent: Europe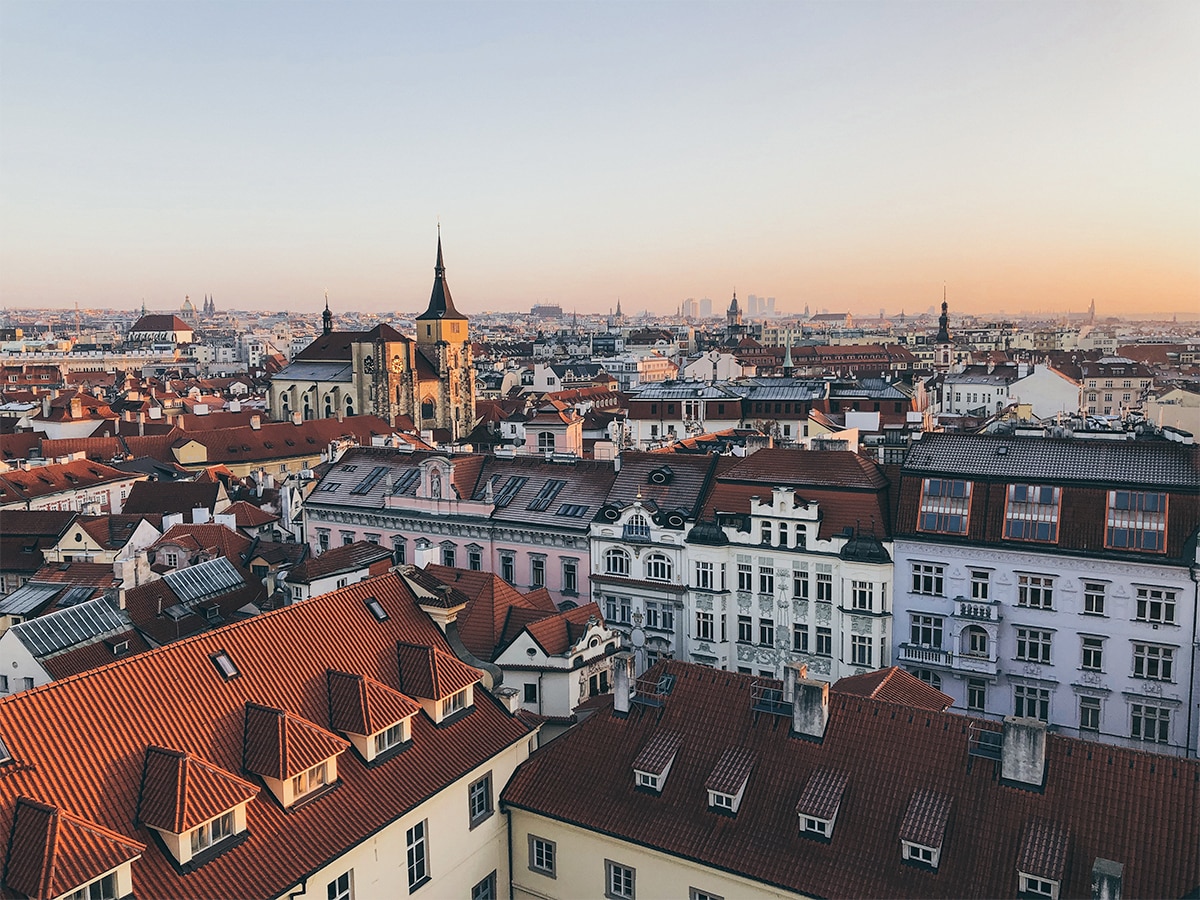 6. Prague, Czech Republic
One of the most underrated cities in the world, with a historical, mystical undertone that is hard to come by these days, a trip to Prague almost feels like a fever dream. Littered with beautiful old buildings at every corner, quaint town squares and with a charming bridge shadowing the river (populated with romantic paddle boaters, of course), it's hard to deny that this city is one of the prettiest in the world. It's also small enough that it's walkable, extremely affordable and has a burgeoning arts and cultural scene that is as unpretentious as the city itself.
Time Out says: With things back open, jazz nights like the ones held at Jazz Republic in the old Town are also coming back bigger than ever.
Dialling code: +420
Area: 496 km²
Population: 1.309 million (2019)
Currency: Czech Crown
Continent: Europe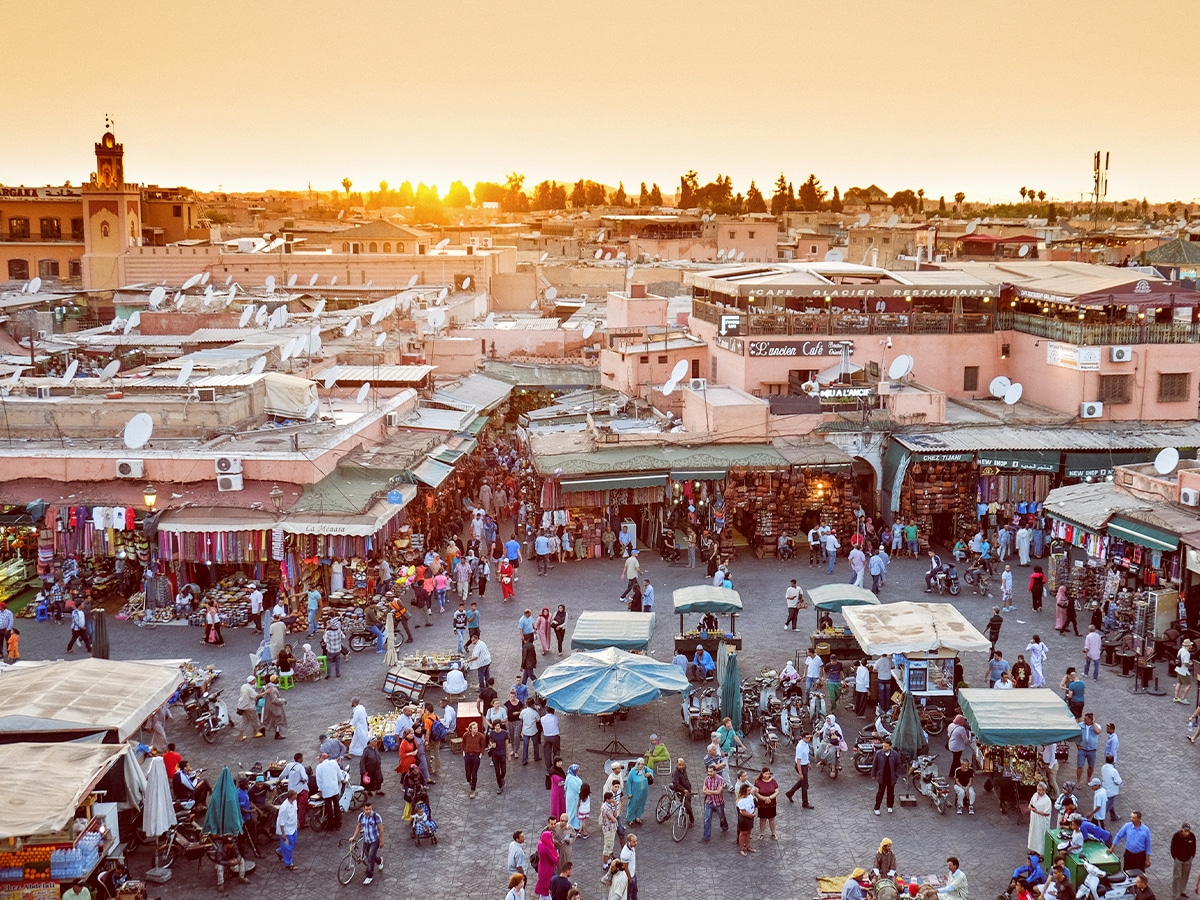 7. Marrakech, Morocco
One of just two African cities to make the cut, Marrakech has undergone an explosion in recent years. The pandemic has brought on a change of gears, as new restaurants and shops have come into play to match the vibrant, creative and bustling city. With these new additions set against the traditional medina, the city encapsulates the perfect balance of old and new.
Time Out says: With a recently birthed vibrant cultural scene, there is an infectious excitement in the air which can be experienced at restaurants like Nomad, the countless rooftop DJ sets spread around the city bars and modern African art exhibitions at MCC Gallery.
Dialling code: +212
Area: 230 km²
Population: 1,033,000 (2022)
Currency: Moroccan Dirham
Continent: Africa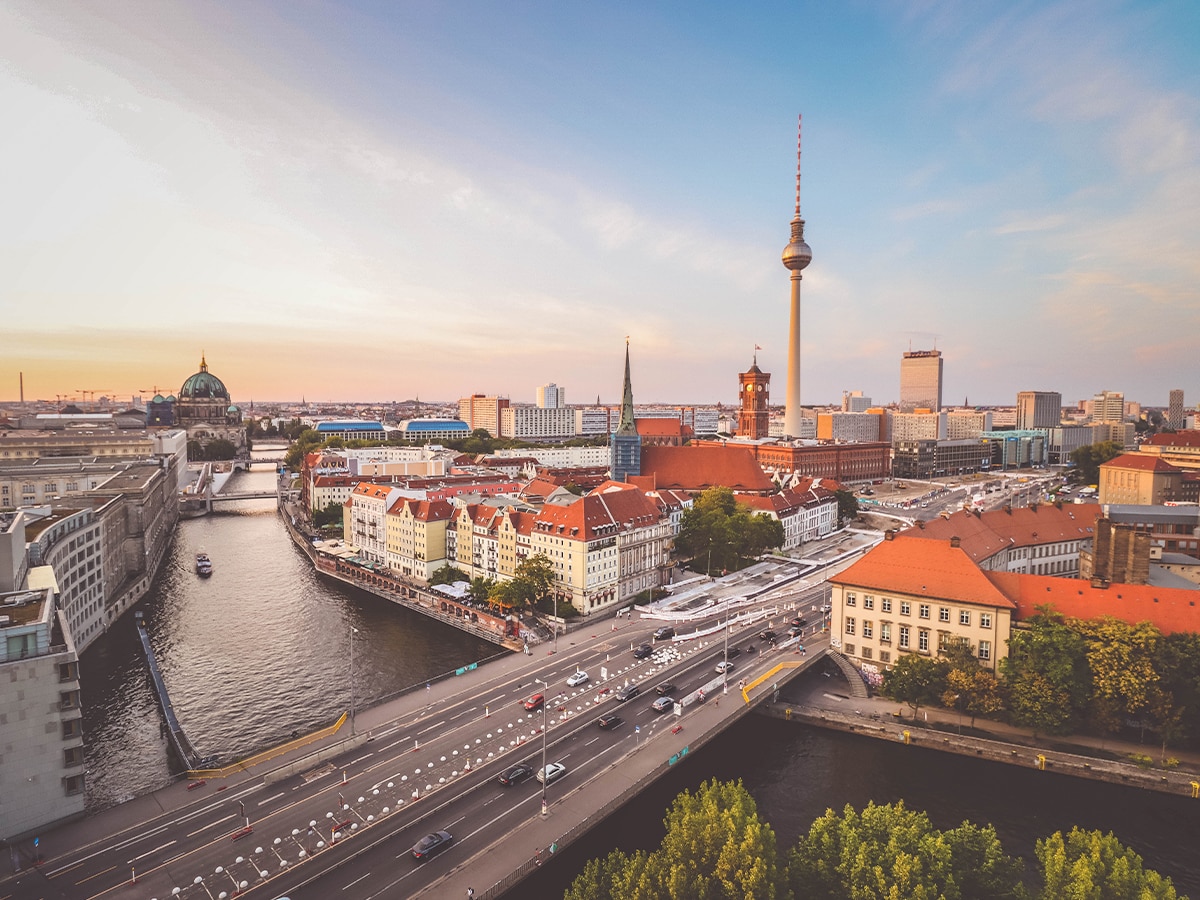 8. Berlin, Germany
Berlin is a vast, bustling cultural hub, with so many different personalities scattered in every corner of the city giving it a sense of diversity which is why it's one of the top cities for 2022. Along with a stellar foodie science with a huge emphasis on vego food, the nightlife exists in a world of its own (yes, you can rave until the sun comes up.) Couple this with plenty of opportunities for historical immersion and you've got yourself a city that truly has it all.
Time Out says: Years of not partying means the nightlife here has come alive in ways you could never have imagined. Head to Berghain/Panorama Bar for the ultimate weird and wonderful Berlin nightlife experience.
Dialling code: +49
Area: 891.8 km²
Population: 3,571,000 (2022)
Currency: Euro
Continent: Europe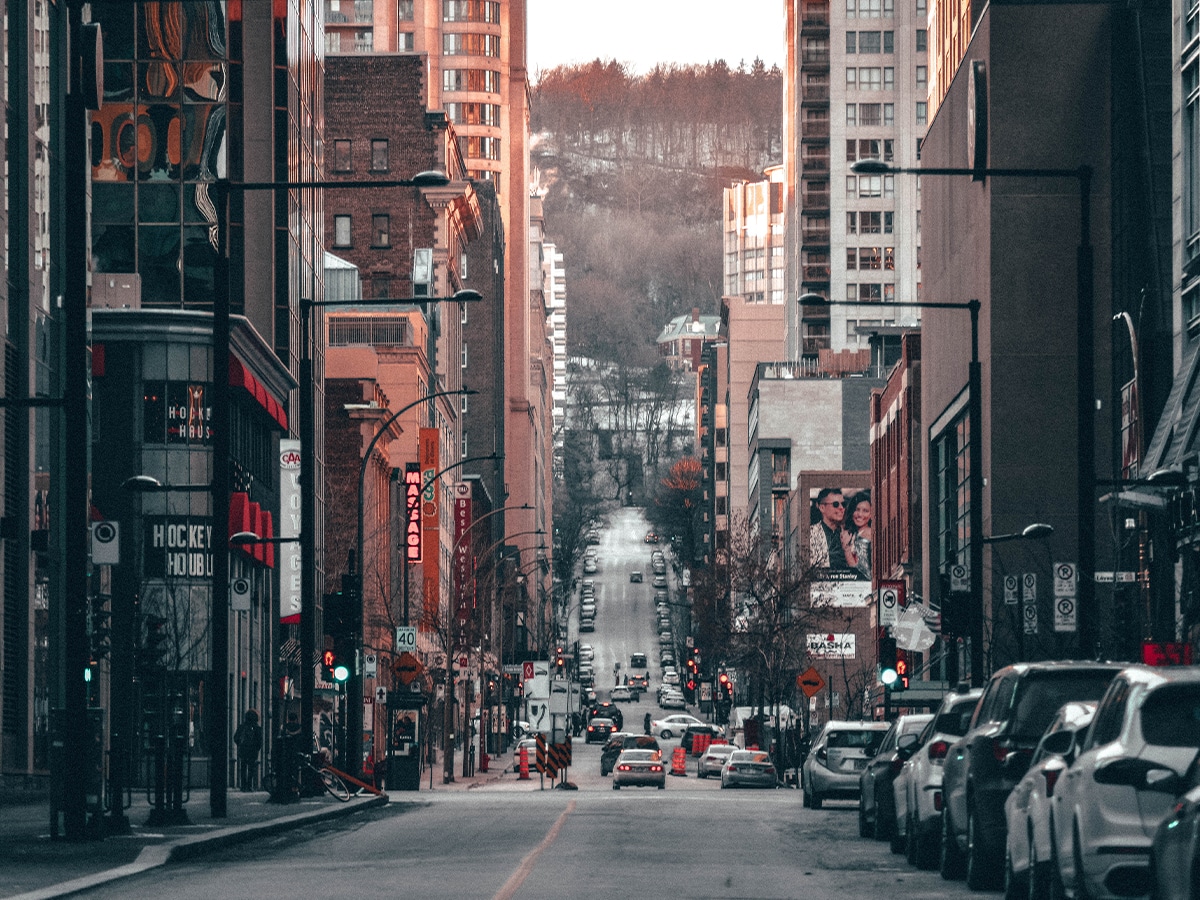 9. Montreal, Canada
Not just renowned for the friendly people who live here, Montreal is also architecturally unique and bestows a vibrant arts and food scene. The cultural scene in this city is one-of-a-kind, a blend of European culture and Québécois joie de vivre, combined with fresh new restaurants and bars that have popped up in a post-pandemic comeback.
Time Out says: The hospitality in this city is some of the best you'll ever experience, plus, it's also the Candian capital of festivals, and most of them this year include heaps of free stuff- bonus!
Dialling code: +514
Area: 431.5 km²
Population: 4,277,000
Currency: Canadian dollar
Continent: North America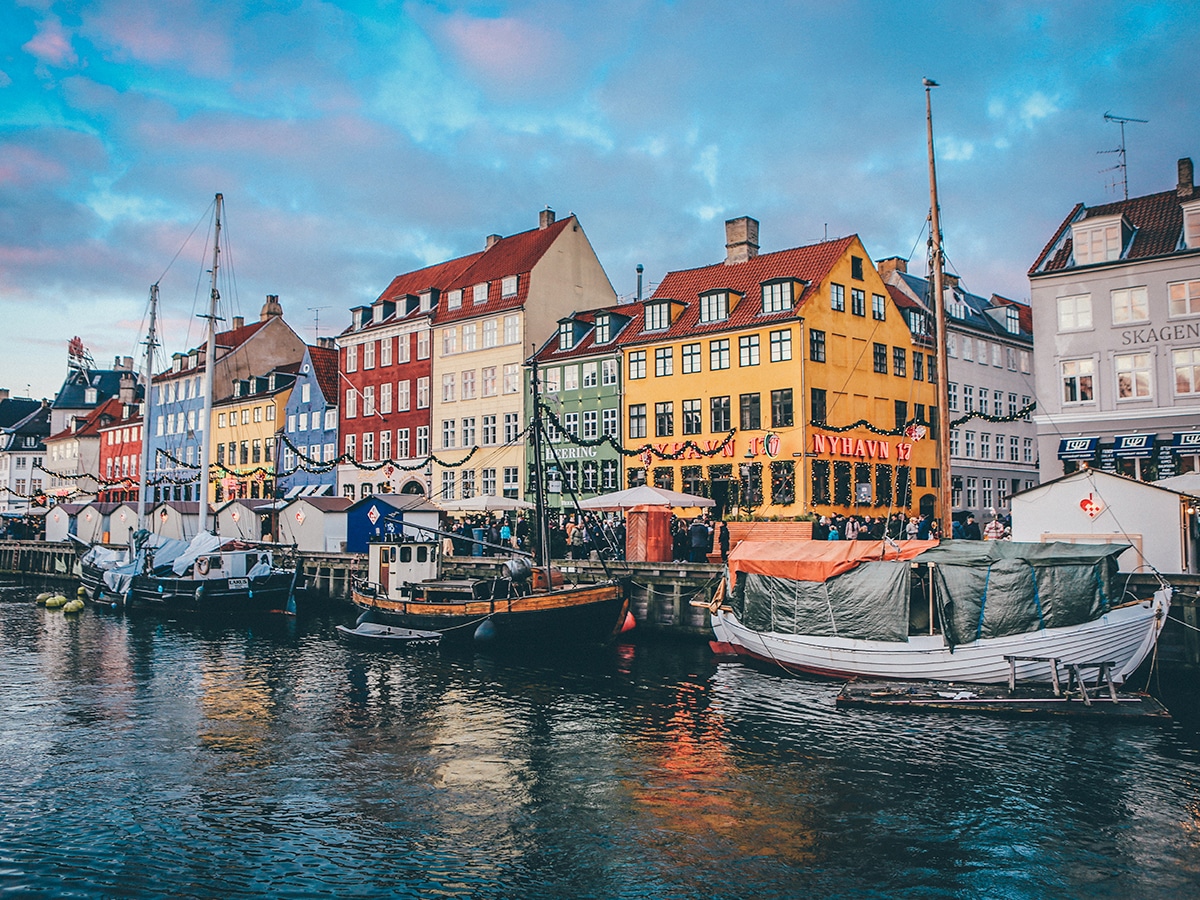 10. Copenhagen, Denmark
The Scandinavian city of Copenhagen is nothing short of a little utopia. It is big enough to be exciting but small enough to remain cosy and be able to get anywhere on a bike. Known for its old-school charm, beautiful people and progressive way of life- Copenhagen, is beyond compare. During the day, stroll along the harbourside, enjoy a different way of life in Freetown Christiania (it's called free for a reason), bask on the many harbourside decks or floating saunas and hit up Vesterbro for a night out.
Time Out says: Constantly ranking in the world's happiest cities in the world, immersing yourself in the Danish way of life will already have you feeling more content. It's also super safe and has a lineup of festivals like Roskilde taking place each summer.
Dialling code: +45
Area: 179.8 km²
Population: 805,402 (2022)
Currency: Danish Krone
Continent: Europe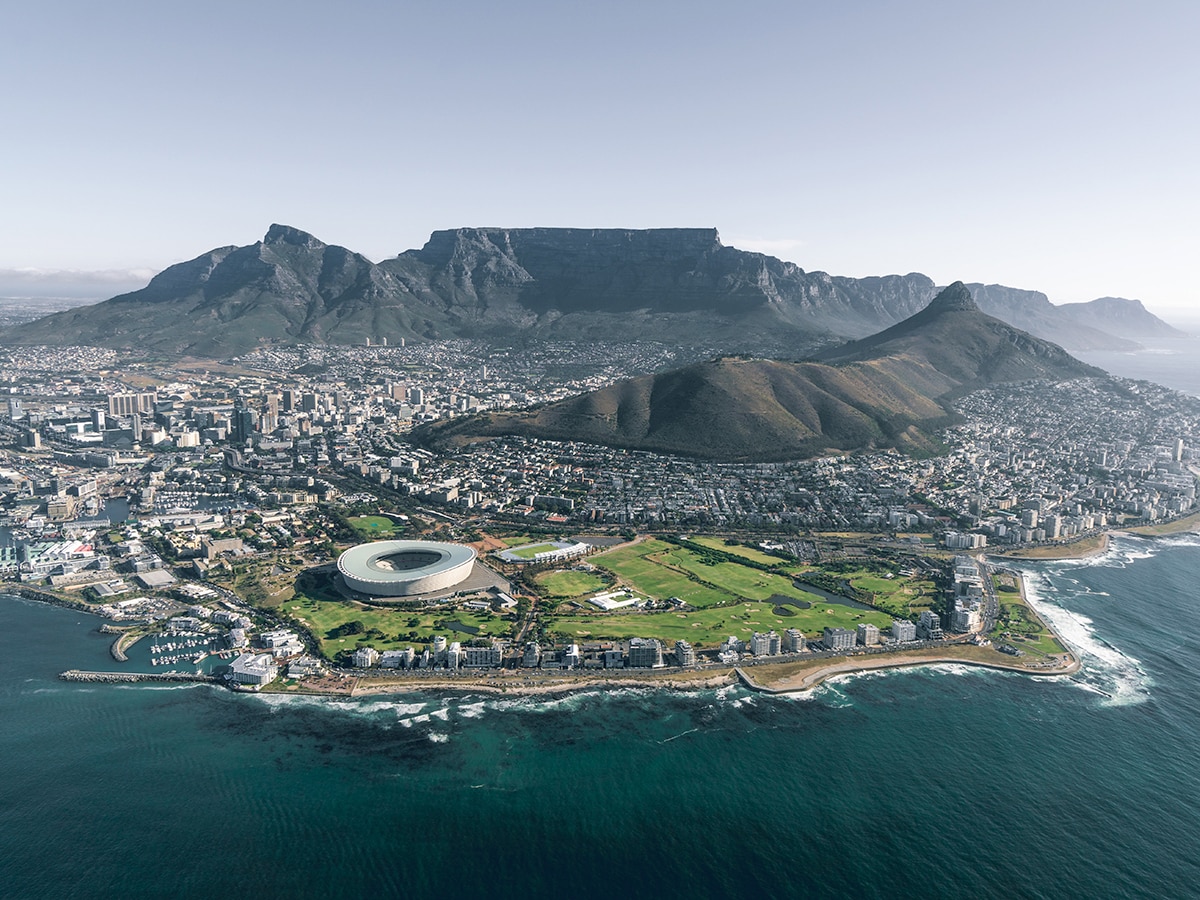 11. Cape Town, South Africa
This African city is the definition of underrated. You can swim, climb mountains, party and do plenty more in this lively metropolis. The mountainous backdrop makes even the most mundane of tasks feel magical, and it also offers up plenty of hiking opportunities – if you're the outdoorsy type, hike up Table Mountain for an epic view!
Time Out says: Cape Town is called the adventure capital of South Africa for a reason, which means it's ideal for getting active all day and then lazing at beaches like Clifton Beach all afternoon.
Dialling code: +021
Area: 2,446 km²
Population: 4,801,000
Currency: South African rand
Continent: Africa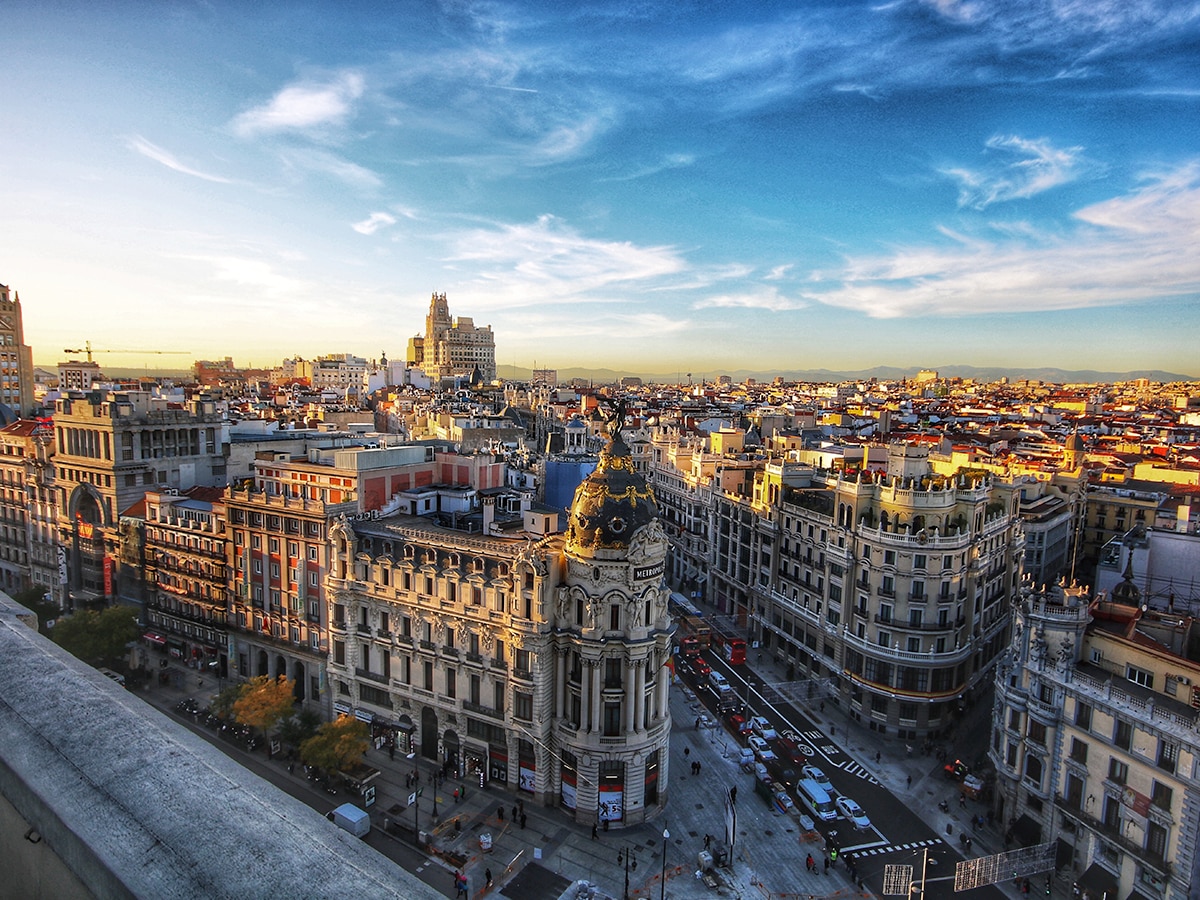 12. Madrid, Spain
Not just a boujee paradise, while it still has its high-end shops and classy eateries, there's so much more of this city to be discovered. The city has an astonishing amount of premium restaurants and bars, with something for everyone and every cuisine under the sun. The countless historic plazas and squares are also a massive drawcard.
Time Out says: For the full Madrid experience, delve into its art and museum scene – visit the Museo del Prado, Thyssen-Bornemisza, and Reina Sofía and you will find works from some of Spain's most celebrated artists like Pablo Picasso.
Dialling code: +3491
Area: 604.3 km²
Population: 6,714,000 (2022)
Currency: Euro
Continent: Europe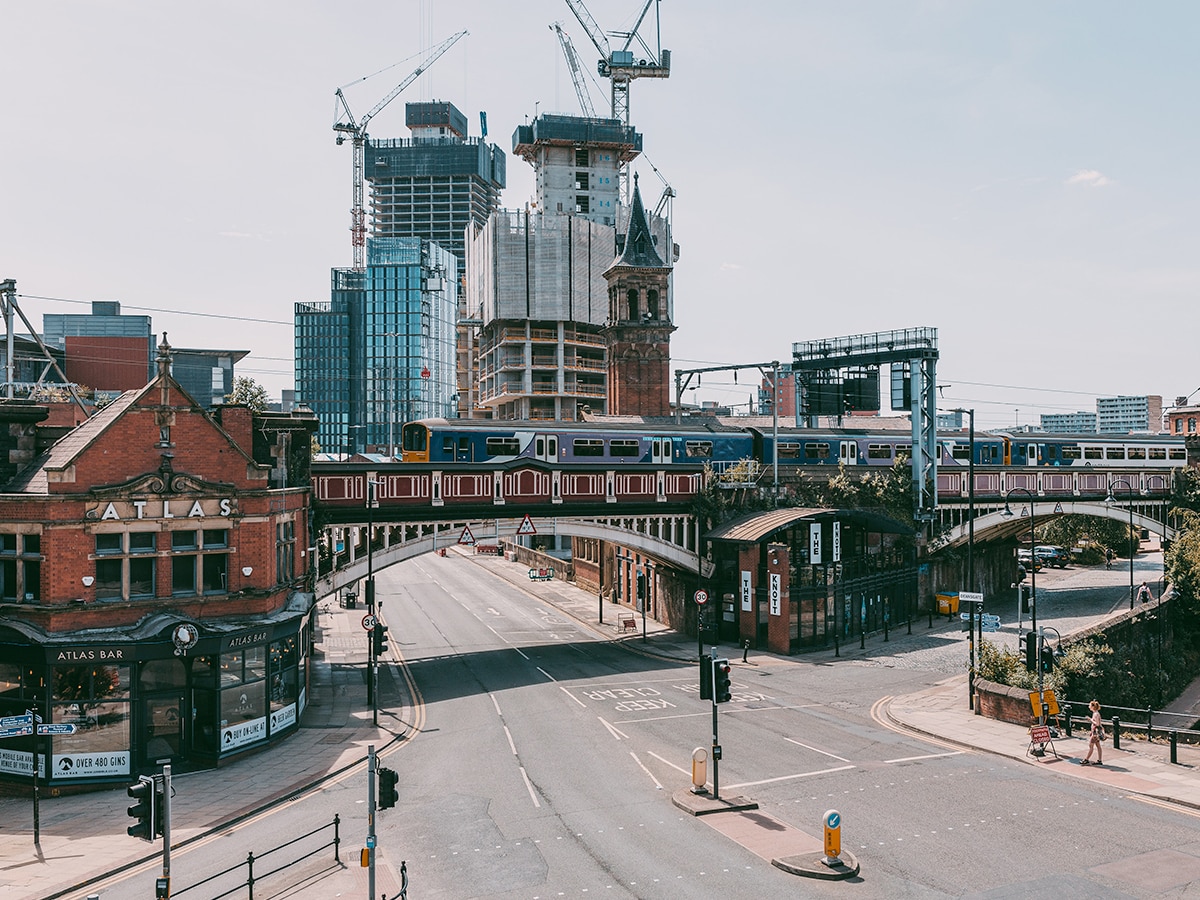 13. Manchester, UK
Beating London as England's top city, Manchester is a dark horse entry in the best cities in the world for 2022. This city is as down-to-earth as it gets and has a thriving progressive culture that is catapulting the city's foodie and culture scene to the next level. There is also a rich industrial heritage you will see at every corner which is complemented by injections of fresh, modern culture.
Time Out says: The city is on the brink of a new era, so be a part of the revolution by joining in on music events and the art scene at Factory and the city's grassroots Sick! Festival which gathers local and international artists, poets, theatre-makers, musicians and computer game designers to start a conversation about what makes us feel good, and not so good.
Dialling code: +0161
Area: 115.6 km²
Population: 2,770,000 (2022)
Currency: Pound Sterling
Continent: Europe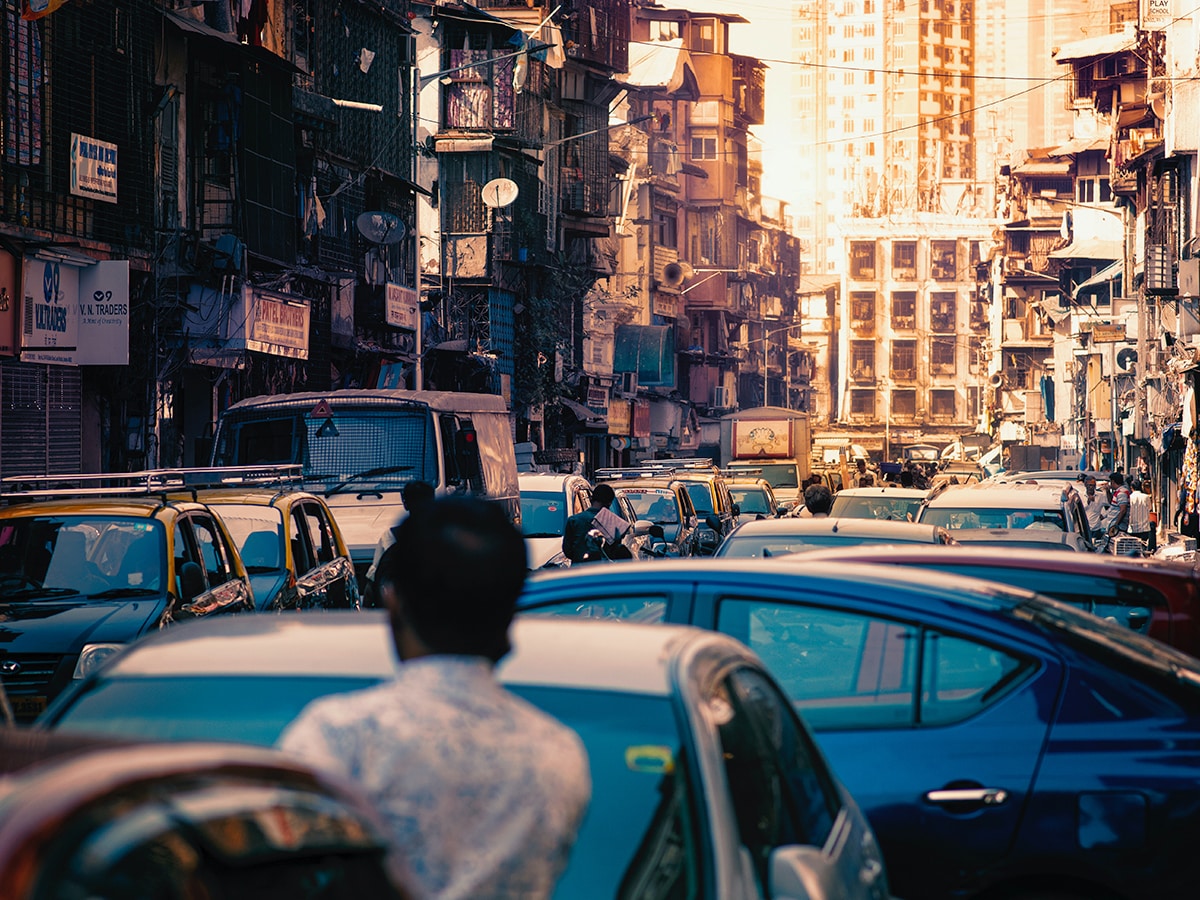 14. Mumbai, India
If you're drawn to cities with so much life running through their veins you can feel it, Mumbai is the place for you. Colour, glitz, delicious food and a vibrant nightlife are what attract tourists to this city year after year. Mumbai has a unique spirit and endless opportunities for all the dreamers out there.
Time Out says: The city is embracing different cultural influences, which is evident in its foodie scene, with the new Japanese restaurant Wasabi by Morimoto and Portuguese restaurant O Pedro.
Dialling code: +9122
Area: 603.4 km²
Population: 20,961,473
Currency: Rupee
Continent: Asia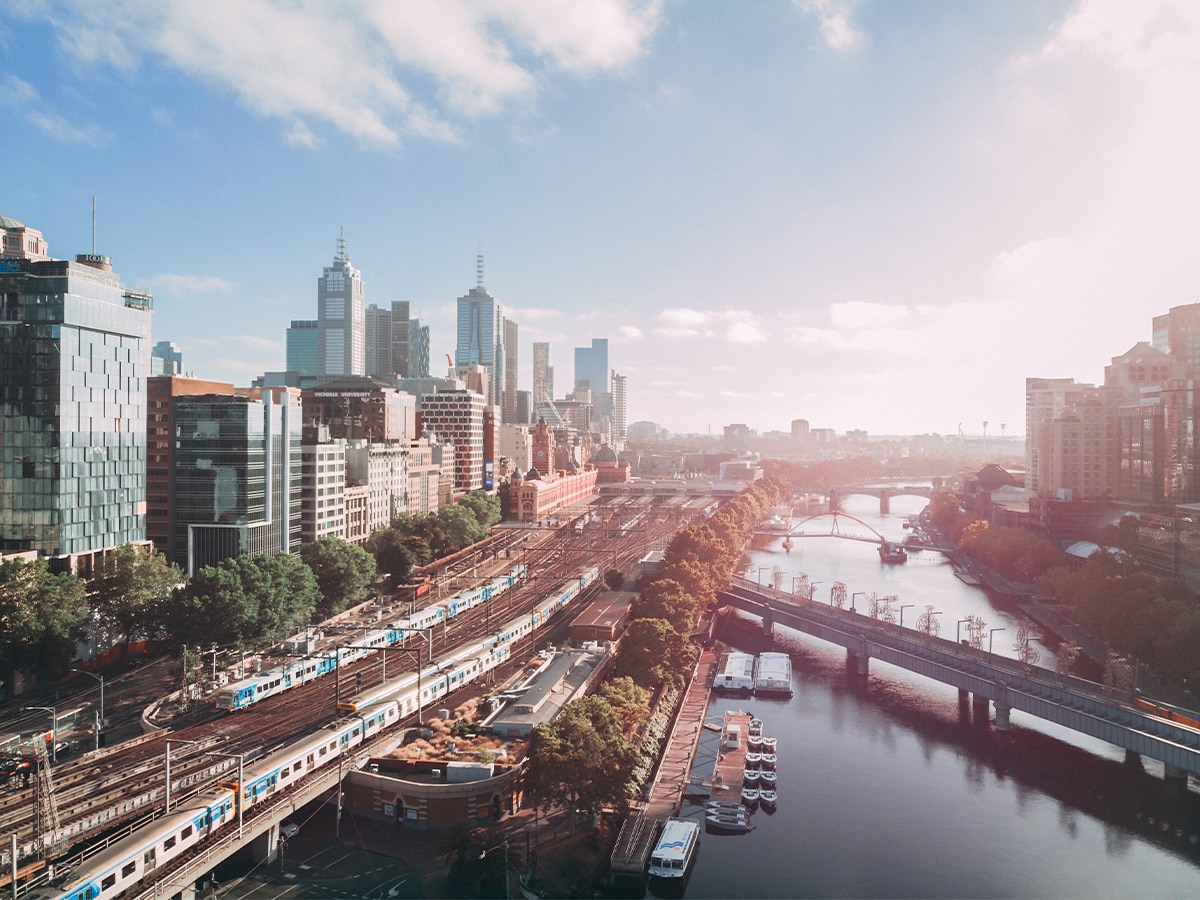 15. Melbourne, Australia
Sorry, Sydney, but Melbourne is flying Australia's flag in the rankings for the best cities in the world for 2022. This isn't just thanks to the coffee, but can be put down to the vibrant arts scene, its plethora of fine-dining options and how damn easy it is to get around on the trams, or by bike.
Time Out says: Having withstood one of the longest lockdowns in the world, the people and the places in Melbourne are bursting with energy! An AFL game never goes amiss, nor does a trip to the NVG, or check out recently refurbed Hope St Radio, which now doubles as a classy wine bar with heaps of natural wine and delicious bites.
Dialling code: +613
Area: 9,992 km²
Population: 5,151,000
Currency: Australian dollar
Continent: Oceania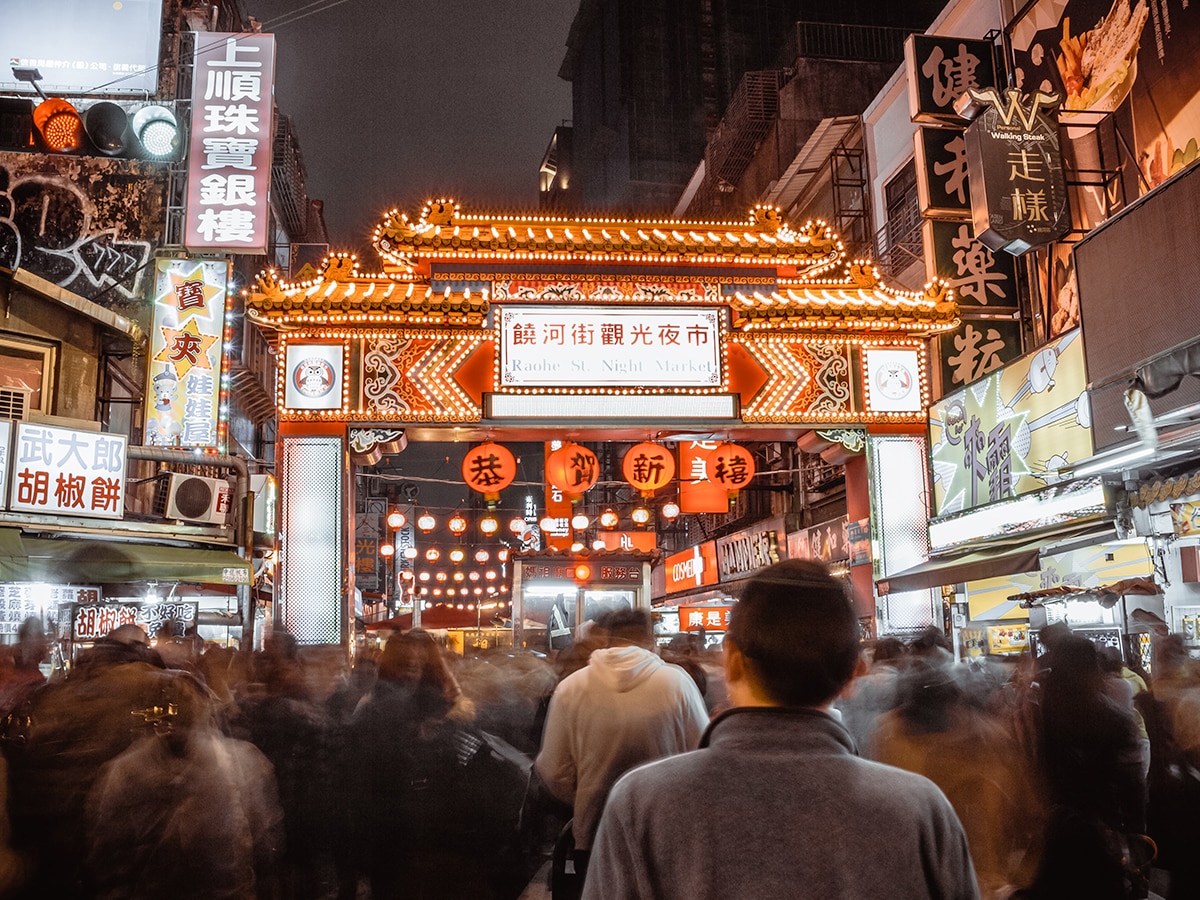 16. Taipei, Taiwan
This little Taiwanese city has some of the best community vibes and one of the most welcoming cultures in the world. The city itself is a vibrant blend of urban jungle with relics of temples and centuries-old buildings. There's a lot that goes on in outdoor spaces, like night markets and riverside bars, plus, it's super affordable.
Time Out says: Lately, the city is focusing more on sustainable ways to have a good time, full of small, local eateries and small local businesses.
Dialling code: +886
Area: 271.8 km²
Population: 2.646 million (2019)
Currency: The New Taiwan dollar
Continent: Asia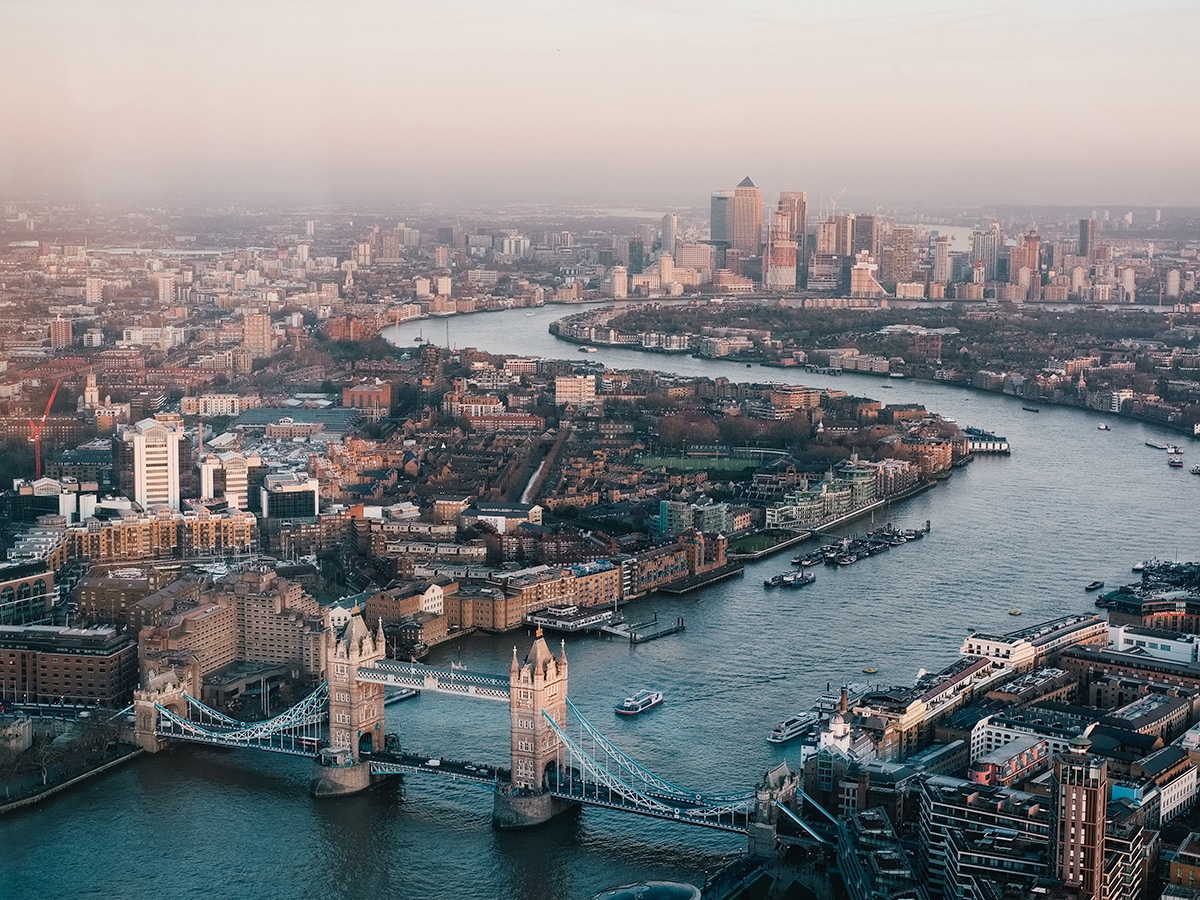 17. London, UK
There's so much to do in this city that it's hard to know where to start. With no shortage of fun things to do no matter what you are into, diversity and culture are at the forefront of what makes this bustling capital so great. With markets at every corner, gentrification and a buzzing foodie and nightlife scene, it's hard to resist seeing what all the fuss is about. Keep in mind, it does come at a cost – this city ain't cheap.
Time Out says: You will always find something to do! Most of their galleries and museums are free, plus they've got an impressive festival lineup taking place over the warmer months which is expected to go off post-COVID.
Dialling code: +020
Area: 1,572 km²
Population: 9,541,000 (2022)
Currency: Pound sterling
Continent: Europe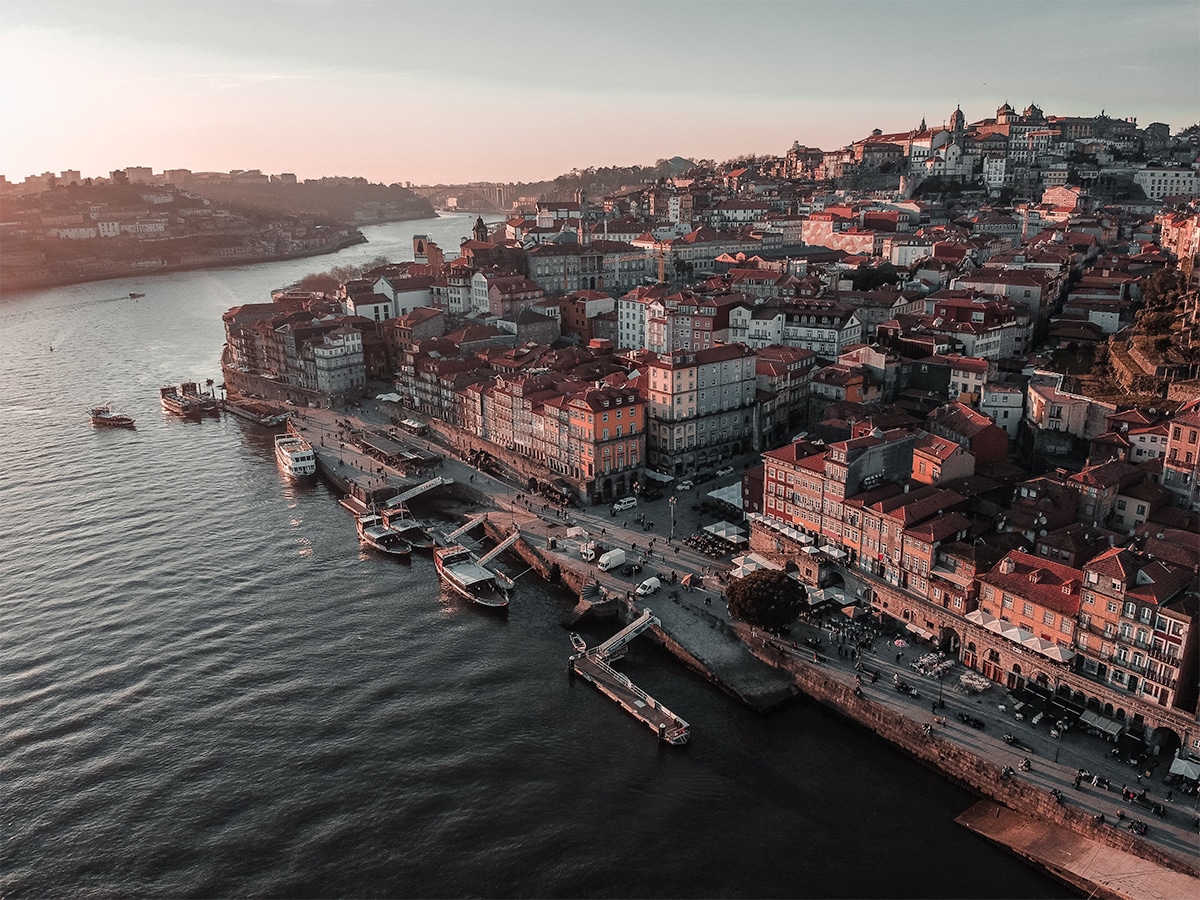 18. Porto, Portugal
The people of Porto know how to have a good time, and against a stunning backdrop of the Duoro River, how could you not? The Old Town has six picturesque bridges and is UNESCO World Heritage Site. If this doesn't excite you enough, perhaps the city's iconic port wine will.
Time Out says: The food scene here is popping off like never before and they also have tonnes of cool markets at every corner, like Porto Belo and Clérigos market, selling all things from knick-lacks, antiques and tasty bites.
Dialling code: +351
Area: 41.42 km²
Population: 1,320,000 (2022)
Currency: Euro
Continent: Europe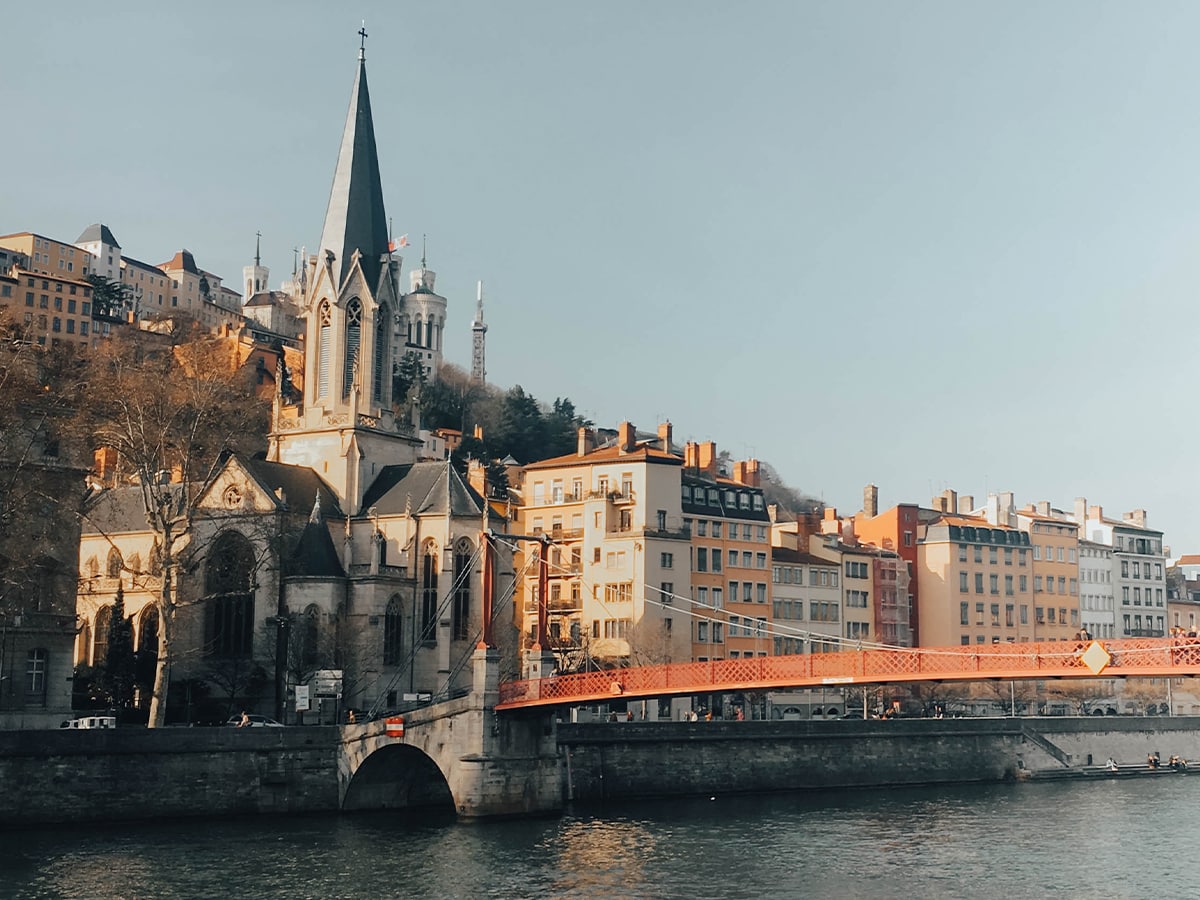 19. Lyon, France
We've never seen a city as pretty as Lyon. Not only is it easy to get around with most people here making their way around town on two wheels (which also makes it one of the more sustainable cities) but it encourages plenty of outdoor time with a massive urban park and even an outdoor art gallery.
Time Out says: This city is a wine-lovers dream, or is bound to make you one, perched between the Rhône Valley and Beaujolais winegrowing regions you'll get to taste wine so good you'll never want to leave.
Dialling code: +334
Area: 47.87 km²
Population: 1,748,000
Currency: Euro
Continent: Europe
20. New York, USA
A concrete jungle like none other, New York is more alive than ever before. The city of dreams is the epicentre of art, culture, theatre and museums. There's so much on offer – visit the theatre on Broadway, check out the Metropolitan Museum of Art, walk around the trendy alleys in Brooklyn, or experience some authentic American dining in the East Village. And, no matter what you choose, we guarantee you'll get your main character moment and feel all the romantic ambience that comes with it.
Time Out says: After a long hiatus, there is an influx of Pulitzer Prize-winning shows taking centre stage on Broadway and classics like Hamilton and the lion King that can't be missed.
Dialling code: +718
Area: 783.8 km²
Population: 18,867,000 (2022)
Currency: US Dollar}
Continent: North America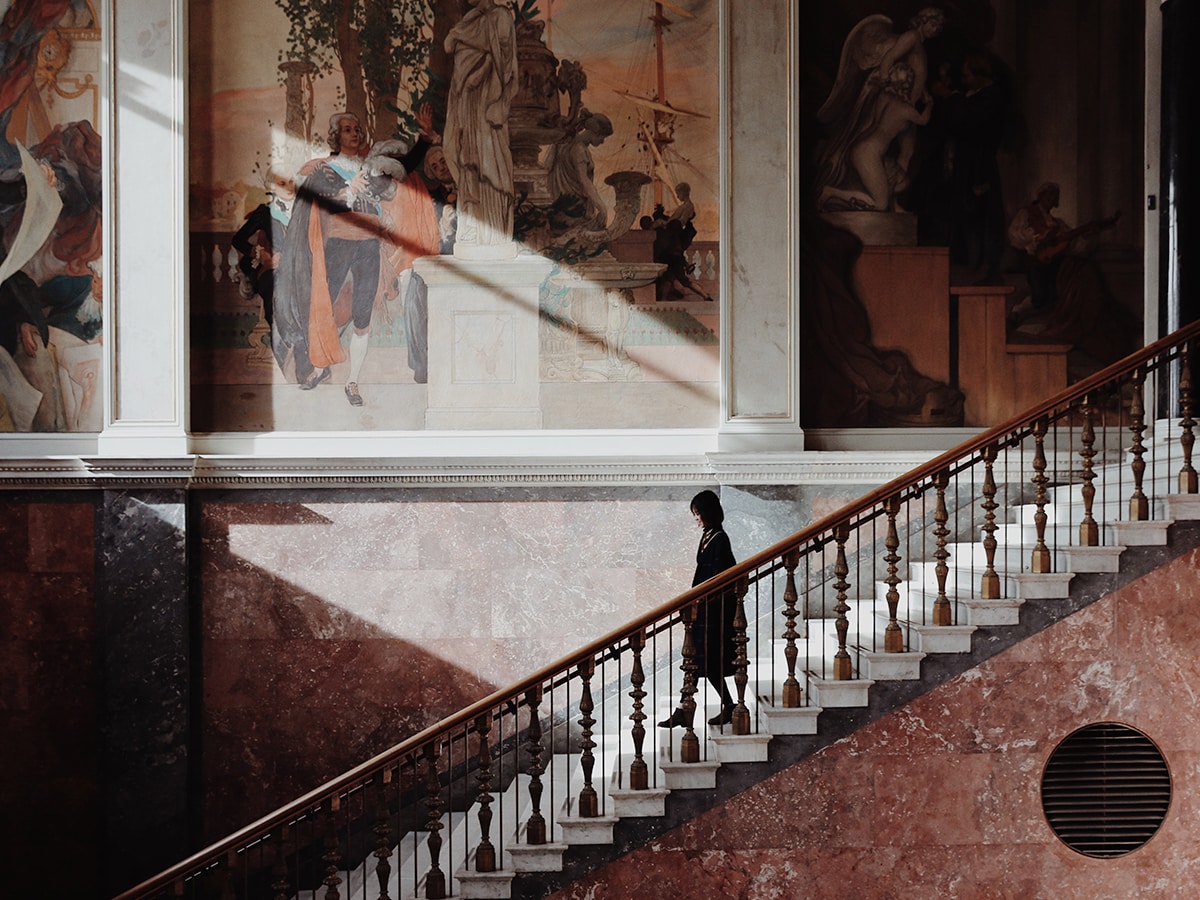 Best of the Rest (21-53)
21. Buenos Aires, Argentina
22. Birmingham, UK
23. Stockholm, Sweden
24. Tokyo, Japan
25. San Francisco, US
26. Delhi, India
27. Toronto, Canada
28. Lisbon, Portugual
29. Boston, US
30. Mexico City, Mexico
31. Tel Avivi, Israel
32. Paris, France
33. Kuala Lumpur, Malaysia
34. Manila, The Philippeans
35. Athens, Greece
36. Dublin, Ireland
37. São Paulo, Brazil
38. Miami, US
39. Barcelona, Spain
40. Dubai, UAE
41. Rome, Italy
42. Los Angeles, US
43. Accra, Ghana
44. Singapore, Singapore
45. Abu Dhabi, UAE
46. Sydney, Australia
47. Auckland, New Zealand
48. Rio de Janerio, Brazil
49. Johannesburg, South Africa
50. Instanbul, Turkey
51. Bangkok, Thailand
52. Hong Kong
53. Doha, Qatar
General FAQs
What is the No 1 city in the world?
Edinburgh, Scotland.
What city is the cleanest city in the world?
Copenhagen, Denmark is the cleanest city in the world.
---
Featured Video from Man of Many