City Guide: 48 Hours in Hong Kong
Take a population of 7.3 million people and squeeze them all onto a few tiny chunks of land and you get the fourth most densely populated region in the world. Like many major cities, Hong Kong epitomizes vertical living at its best. The mix of astronomical real estate prices and shoe box-sized apartments, with the tiniest of kitchens, has created a population craving more restaurants and bars than there are days in a year to enjoy them all.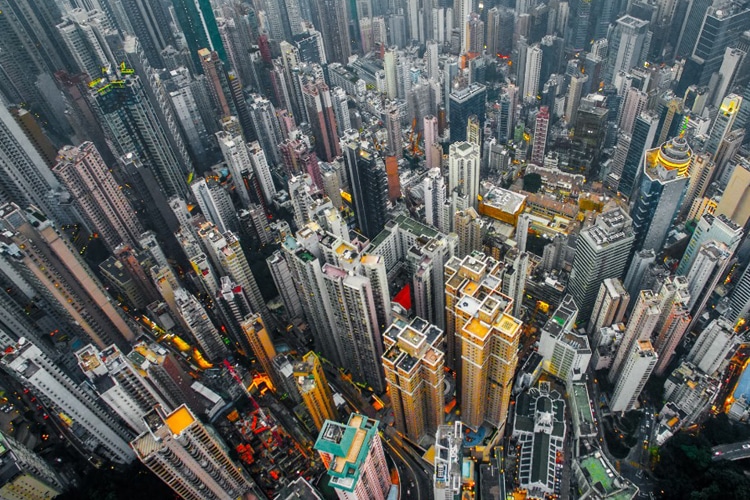 This population is wildly passionate about life and enjoying it to the fullest. The population works hard and plays just as hard. There is food, drink, and shopping in spades; more than enough to fill a weekend. Late nights and later mornings are de rigueur. Every time I am in Honkers I feel like my schedule is dictated by my extracurricular plans. Meals come first, Drinks second and shopping third; jobs, work, and meetings get sandwiched in between. It's not hard to have an excellent time here; with over 200 Michelin starred restaurants, a mouth-watering meal is literally just around the corner.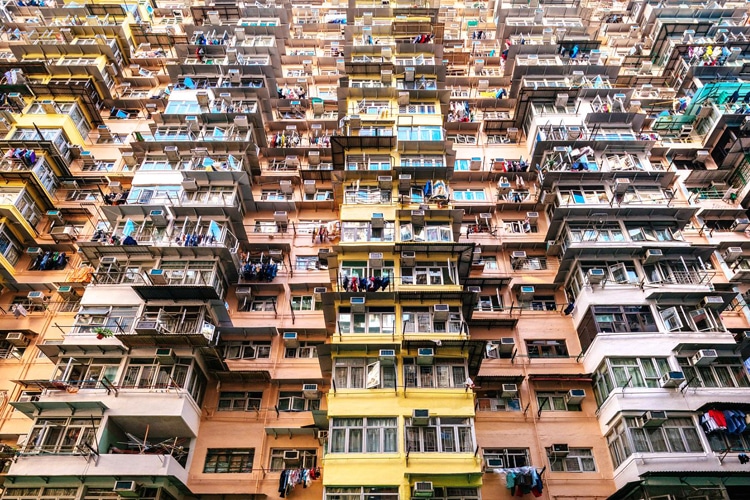 Living at an intersection of industry, finance and population movement, with influences from all over the globe, these city dwellers are incredibly spoiled for choice. The city's history as a crossroads of cultures, though tumultuous at times, has still resulted in a diverse population that brings the best of their respective homelands to the region. This is not a history of the territory, but instead a roadmap to some of the recent standouts of food, drink and shop. Many tourists make the tragic mistake of never leaving Hong Kong Island. Kowloon, just across the harbour, has the timeless character of Hong Kong of yesteryear. At a minimum, go for the views, at a maximum go for the incredible food and culture. It's a bit less Western, a bit more chaotic, loud, and rough around the edges, but full of character. The subway is cheap, clean and efficient so you're never too far from familiarity, or even your next delicious meal.
It's next-to-impossible to narrow down all the incredible options. With new restaurants, bars and shops opening every day, the top-notch offerings are in constant flux. It's a lot to pack into a weekend, but this isn't about setting limits, it's about setting goals.
DRINK

99 Bottles
Hong Kong has beautifully relaxed rules on public drinking. This little micro-brew takeaway spot caters to those who enjoy bargains, great hard-to-find beers and street drinking. This locale is conveniently located on a section of Peel Street that is actually comprised of steps, as if the beer gods were encouraging you to sidewalk pre-game.
59A Peel Street, Soho, Central, Hong Kong

Quinary
Some of the best cocktails in town. The bartenders are masters of their art, and have the awards to prove it. If you are out to impress a date, start the evening here with one of the artfully crafted bevvies. Quinary is but one stop on a multi-stop drinking tour. It is however far too civilized, and expensive, to hole up for the night here.
56-58 Hollywood Road Central, Hong Kong

Nocturne
Nocturne is an intimate, dimly lit bar in Soho dedicated to wine and whisky. The signage isn't clear, I don't actually recall a sign at all, but a heavy poured concrete façade and buttery wood interiors lead the way to a whiskey lover's heaven. The menu has over 150 Japanese, Scotch, Taiwanese and Bourbon varieties available. This place is a bit mysterious and secretive in nature, so perfect for a rendezvous.
35 Peel Street, Central, Hong Kong

Ciacoe
A tiny corner wine bar. A few seats and a counter are all she wrote. Italy's finest wines, cheeses, meats and snacks are on tap from sunset onwards. The prefect spot for after work happy hour or a casual date. Those hot summer nights would be at home at Ciacoe. It's like a tiny bit of Roma in Wan Chai.
Shop 1A, Moon Street, Wan Chai, Hong Kong

Ozone
Touristy, Euro-trashy, and douchey, but damn, the views will take your breath away. The 118th floor of the ICC building stakes the claim as the world's highest bar, complete with 270 degrees of sky-scraper views and the prices to match. Sunset hours are the money-shot and if you luck out with a clear day, you can see mainland China and even Macau.
Level 118, International Commerce Ctr. 1 Austin Road West, Kowloon

Kowloon Taproom
Throwing some love to TST! Super casual spot with some great snacks and lots of good beers on tap. Friendly and neighbourhood in feeling, it's a hipster and after work hangout. Tons of micro-brews, bottles and excellent people watching from the open street frontage.
G/F, Astoria Building, 24-38 Ashley Road, Tsim Sha Tsui, Kowloon
EAT

Yardbird
Yardbird is a modern izakaya that specializes in yakitori dishes of skewered grilled chicken. The food menu, created by Chef Matt Abergel, focuses on the many different parts of a chicken, from neck to heart to tail, that are grilled over traditional Binchotan charcoal. The Kentucky Fried Cauliflower, chicken hearts and meatballs are mega famous standouts on an already stacked menu. A family-style, trendy neighbourhood restaurant, where sharing is encouraged and queues are the norm.
33 Bridges St, Tai Ping Shan, Hong Kong

Little Bao
Fluffy, pillowy, little clouds surrounding rich, tasty fillings. This place is small, with only a few seats, and the queues rival those of Yardbird, but it's 100% worth it. The place opens at 6pm, so get there at 5:30 and mark your place in line. Thankfully a tiny little spot just opened next door to keep those waiting well lubricated, with canned cocktails on offer. Casual and set up like a diner, the open kitchen will leave you agape at all the incredible stuff they can churn out.
66 Staunton St, Central, Hong Kong

Ho Lee Fook
Ho Lee Fook means "good fortune for your mouth", and this place delivers that in spades. This subterranean, funky, Chinese kitchen is inspired by the old school spirit of late-night Chinatown hangouts in 1960's New York. Bring an open mind and a strong appetite. This is yet another spot that will require a long wait if a ressie wasn't secured in advance. Are you noticing a theme here? Hong Kongese do not fuck around when it comes to food; its a national pastime, and this place is a favorite.
G/F No. 1-5 Elgin Street, Central, Hong Kong

Hutong
Dim, dark and lit by red lanterns. If you didn't know better you might assume you erroneously entered an opium den. Instead it's a sexy restaurant serving up some of the best Sichuan, and also views, in Hong Kong. This place worships the mighty pepper, so be prepared for some heat. The crispy soft-shell crab and dry sliced duck are mouth-watering standouts. You know what they say about chili being an aphrodisiac…
28/F, One Peking, Tsim Sha Tsui, Hong Kong
Maison Libanaise
Lebanese food in Hong Kong? Sure! Why not! This city has mastered nearly every form of food, why not Middle Eastern as well. Conveniently located on the mid-levels escalator, this maison has some of tastiest grub available. Diverse menu keeps the carnivores and veggos both happy. The roof terrace, while short on views, is long on charm and fun.
10 Shelley St, Central, Hong Kong
Grassroots Pantry
If all this meat-heavy, starchy food starts to slow you down, I suggest breaking things up a bit with a meal at Grassroots Pantry. If you are at all concerned with the provenance of your food, then this tasty organic, and beautiful, hip spot needs to be on your list. The high ceilings and natural light are a premium in a city with real estate prices this sky high. Great takeaway coffees and a killer brunch. Meat eaters will be shocked to learn they are eating vegetarian and loving every second of it.
108 Hollywood Rd, Sheung Wan, Hong Kong

Maxim's City Palace
Dim Sum is a highly contentious sport in Asia. Everyone has a favourite, an opinion, and a dish they are prepared to fight you over. This is Hong Kong; the land that brought you everything from Tim Ho Wan, (famous for their subway station take-away Michelin starred buns) to an epically, eye-wateringly expensive dim sum menu at Four Seasons. My favourite makes the list for entirely different reasons. I once rocked up with a level 11 hangover and Maxim's was solely responsible for keeping me alive. For that they have earned my lifelong respect.
Shop B13-B18, B/F Shun Tak Centre, Connaught Road Central, Hong Kong

Sun Hing Restaurant
Considering this place opens daily at 3am, you should have a sense of what you are getting yourself into. Warm, molten, duck egg custard buns, and fresh, hot dumplings sooth the soul and soak up the alcohol. Depending on your trade, you will be fighting the crowds at the start or end of your night. First rule of Sun Hing is that there are no rules. No organized queue, no clear delineation of where or who to sit with, no printed menu, no clear sense of ordering. Grab a basket of dim sum, get a stamp, find a seat and eat your heart out.
Shop C, G/F, 8 Smithfield Road, Kennedy Town, Western District
Temple Street
Some of my favourite eating and drinking is done on the side alleys around Jordan. As the sun sets, the street food vendors set up shop, and the locals flock in for a good, cheap meal. Tarps and open flames, plastic buckets for washing and questionable refrigeration all spell a tasty meal. The host will not speak any English; there are no discernable shop names and cheap Tsingtao beers will be served by the litre. Sitting on plastic pails and sticky plastic tablecloths never felt so good. Just wander the area until your nose picks up the scent of something delicious.
Temple Street @ Jordan, Kowloon
SHOP

Woaw
WOAW started off as an eyewear pop up store before venturing into the lifestyle concept store today. Abbreviated from the name "World of Amazing Wonders", WOAW stocks the most exclusive merchandise and a diverse product range for men, women, and children. Ever rotating, unique offerings, make it the perfect spot to find a treat for those left at home.
11 Gough Street, Sheung Wan, Hong Kong

Lane Crawford 
All the designer brands live at Lane Crawford. This is a proper luxury department store, in a proper luxury mall. Designers such as Stone Island, Kenzo, Prada and Vetements are beautifully merchandised. Bring your credit card and be prepared for some sticker shock. Shopping, like eating, is a national past time here… so wander over to the women's shoe section to see real experts at work.
IFC, 8 Finance Street, Central, Hong Kong

PMQ
A former police dormitory turned into a multi-story, multi-use facility hosting a slew of independent designers. While it feels as though you are visiting their studios, in many cases you are, you will have direct access to a super diverse spectrum of apparel, accessory, jewellery and trinket entrepreneurs. Be sure to hit all the levels as secret treasurers are hidden in all the nooks.
No.35 Aberdeen Street, Central, Hong Kong

The Armoury
Where the 'dandys' of Hong Kong shop. Super high quality, super custom and super expensive, this is where the discerning gentleman goes to cloth himself. The founders are passionate about beautifully made pieces with unique and interesting stories. The inventory is tastefully curated to a tee. Bespoke suiting, shirting and shoes, for those with the means, are highly recommended. Much like watches, pieces from The Armoury speak volumes without saying a word.
307 Pedder Building, 12 Pedder Street, Central, Hong Kong

JUICE
Established in 2003, JUICE Hong Kong was the first select shop opened by CLOT. It is located in the trendy Causeway Bay shopping district of Hong Kong. JUICE HK is the city's go-to space for the latest contemporary and streetwear brands, including the city's best selection of shoes & sneakers.
Shop A, G/F, 9-11 Cleveland Street, Fashion Walk, Causeway Bay, Hong Kong

Monocle
A pocket sized shop filled with curiosities. Monocle is first and foremost, a magazine, and thus has incredible access to those with which to collaborate. The results of said collabs are on display and available for purchase. The inventory is in constant flux, so a unique shopping experience is guaranteed. While there, take a peak through the back into the inner workings of the active publisher.
1-4 St. Francis Yard, Wan Chai, Hong Kong
COFFEE

Mansons Lot
This place is legit. They fly in their roasted beans from one of Australia's best and most awarded roasters; Sam Gabrielian. With the cozy little nooks and café seats out front, you will feel right at home lingering over the morning paper and brekkie.
G/F, Yen May Building, 15 Swatow St, Wan Chai, Hong Kong

Coco Espresso
A few locations scattered across in the city. A constant queue of Aussie expats spells the source of the best flat whites in the city. They take great pride in their award winning baristas and showcase their accolades on the website! They are small, efficient and primarily take away, but will get your caffeine buzzing all the same.
Shop D, 50 Stanley street, Central

Ming Cha
We would be amiss if we skipped tea whilst in Hong Kong. One of the best shops in the city, with a knowledgeable staff that knows the ins and outs and can demystify the many variations of tea on offer. Modern and bright, with regularly hosted tastings, the cafe is as educational as the tea is delicious. This spot is so famous that it found its way into the Oscar gift bags!
12/F, Wah Ha Factory Building, 8 Shipyard Lane, Taikoo, Hong Kong

Barista Jam
An Australian small batch coffee shop. A favourite first stop of the day for locals in the area. Full of all the beautiful coffee gizmos with a powerfully famous cold drip. Striking minimalist concrete façade welcomes you to a roasted wonderland.
Shop D, G/F, 128 Jervois Street, Sheung Wan, Hong Kong
STAY

Upper House 
Swish as hell. Chic and modern, but also warm and comfortable. This place has 'zen' written all over it. However, when you consider the chaos it is located near, The Upper House appears a sanctuary high above the city streets. Epic harbour views in a serene and understated setting. This place is more 'creative director' than 'power broker' in guest.
Pacific Place, 88 Queensway, Hong Kong

Salisbury YMCA
Honourable Mention for one of the best locations and best room rates on Kowloon. Peninsula views on a YHA budget. Seriously. Smack dab next to one of the most elegant hotels in all of Asia, and bearing witness to the same panty-dropping views of the harbour, The Salisbury is hitting way above their pay grade. Simple private rooms, suites and hostel options are all on offer – catering to all manner of view loving budget.
41 Salisbury Road, Tsim Sha Tsui, Kowloon
TO DO

Star Ferry
The best deal of the century! For a measly few coins you can get the best views of Hong Kong Island and Kowloon. Morning, midday and night; the light, and thus view, is forever changing on the water. Ride the ferry from Hong Kong Island to Kowloon or vice versa.  Queue up alongside commuters, tourists and locals alike. Bring your selfie stick to nail the most epic of Tinder profile pix. A mere waft of their diesel engines brings back years of memories.

Shenzhen, China
The land of knockoffs, conveniently located just across the boarder, at the end of the subway line. In general, Shenzhen is a bit of a shithole. A typical border crossing 'town' of a few, cough, 11 million commuters, chock a block full of sweatshops and dodgy elements. While I am not encouraging the counterfeit trade, I can say I have never seen better Supreme or Gucci merch in my life, than at the Luohu Market (conveniently located right over the crossing). Haggling is encouraged, so start practicing your acting skills now. Don't forget your visa; the immigration stamp, not credit card, which should be left safe at home and away from the pilfering.

Lantau Island / Po Lin Monastery
Some of the best views of the city are from the water. Some of the best stuff cultural stuff to see in the city is actually at the top of a mountain, in a monastery, on an island, accessible by ferry or gondola only. Its good to break up the food, drink and shopping bender with some nature and culture. Ngong Ping gondola, which connects to the subway, reminds you that Hong Kong is actually surrounded by vast parks and islands Ride up and over the bay and mountains on your way to the monastery. Fast track through the artificial shopping village at the top and bee-line direct for the monastery. Sweat out the alcohol demons, from the night before, on the climb up to visit the giant seated Buddha. Watch for the temple cows wandering the grounds and leaving presents on the walkways. Brownie points if you manage to charter a 'junk' for the day to bring you over.

Tai Cheong Egg Tarts
These things are crack. Honestly you should avoid at all costs, else risk an unquenchable addiction. The warm, buttery, flaky crusts and the eggy rich custard filling is the stuff wet dreams are made of. The sign of true addiction is when you start to make up excuses to walk kilometres out of your way on your morning commute each day, just to get a fresh-from-the-oven tart to line your belly. Watch for the sass the counter ladies spit in your direction for being slow/too quiet/indecisive/taking pictures, etc.
35 Lyndhurst Terrace, Central, Hong Kong