21 Best Travel Gifts – Essentials for Every Adventurer
Whether it's for business or pleasure (or both), you definitely know someone who gets their travel on. With Christmas upon us, now is the time to show that special someone you care. Before you go searching for a product that may or may not work as advertised, here are some curated gifts that are guaranteed to please. In the following guide, you'll find slim tablets, ergonomic pillows, premium backpacks, portable gaming systems, quality headphones, and other travel-related essentials. They come from names you can trust like Sony, Apple, Nintendo, and Bellroy. Get something for the traveller in your life and something for yourself, because odds are you fly the friendly skies as well. Happy holidays!

Victorinox VX Touring Utility Backpack
In partnership with Victorinox
Have a globetrotter or thrill-seeker on the Christmas list this year? Bless them with a gift they'll put to good use with Victorinox's extremely robust and water-repellent backpack. With handy and practical features like adjustable and padded straps, laptop pockets, and an over-handle system for wheeled luggage, this gear is the setup they definitely need for their next big adventure into the great unknown. RRP AU$429.00
Buy it here (AUS) Buy it here (US)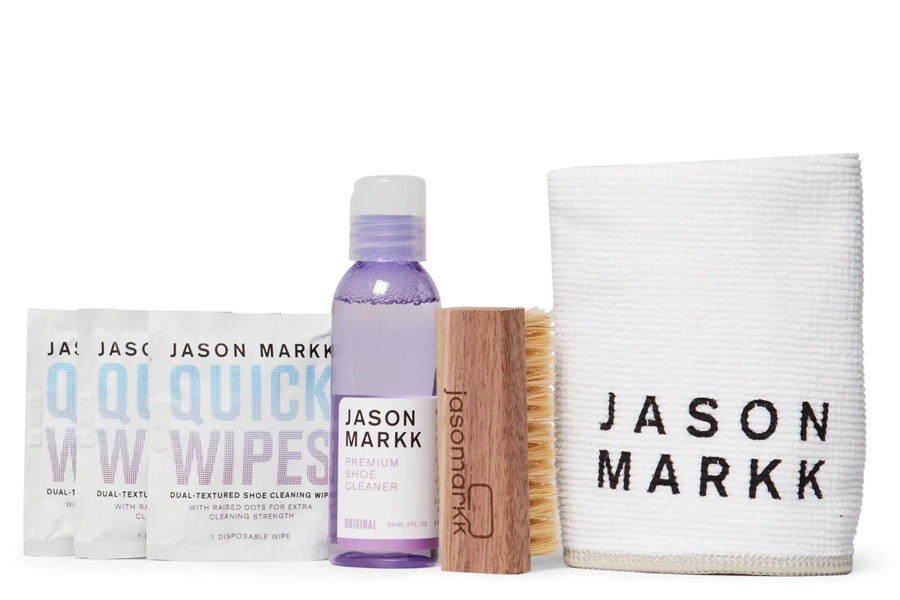 Jason Markk Travel Shoe Cleaning Kit
In Partnership with MR PORTER
It's all good and well to uphold that hallowed masculine ritual that is taking the time to polish your shoes properly when at home, but what about keeping your kickers clean from debris when you're away from the homestead?
Thanks to MR PORTER, this Travel Shoe Cleaning Kit from Jason Markk is the perfect gift for the meticulous male in your life, who spends time on the road but wants to have a perfect shine every time.
Buy it here (AUS) Buy it here (US)
Eastpak Tranzshell Multiwheel 54cm Suitcase
In Partnership with MR PORTER
A decent piece of carry-on luggage is one of the most important things for any traveller, and this suitcase from Eastpak, available at MR PORTER, is an easy winner. Made from foam and canvas, it boasts a TSA-approved lock, a dual-compartment inside, telescopic handle and 360-degree wheels, making it the perfect travelling companion for flights long and short.
Buy it here (AUS) Buy it here (US)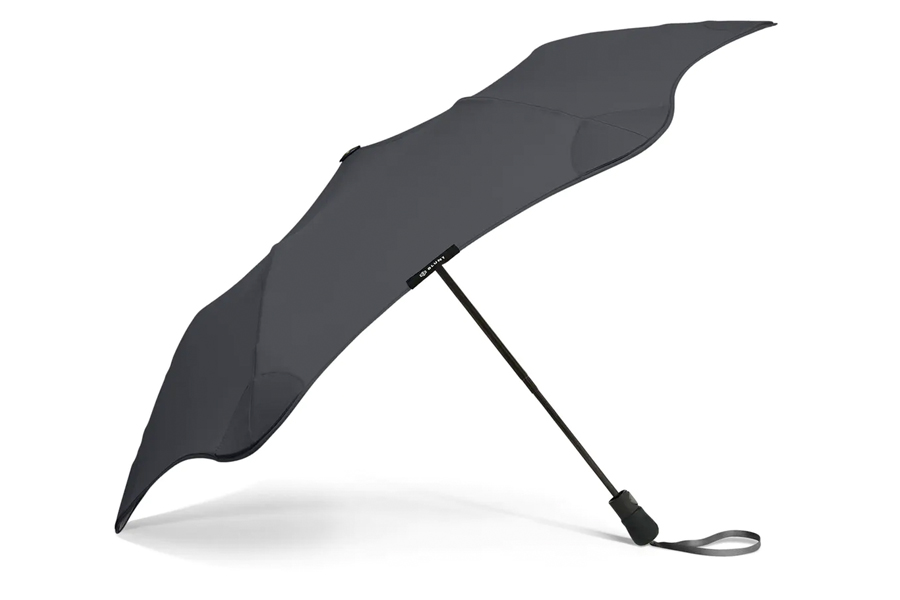 Blunt Umbrella Metro
The world's first radially-tensioned umbrella is also one of the world's best umbrellas, period. Tested to endure Force 9 winds of up to 55 mph, the Blunt Metro delivers the utmost tier of harsh weather resistance. In addition to the unique radial tensioning system, it features telescopic ribs, force-distributing tips, and a compact, aerodynamic body. Take this thing anywhere in the world and expect it to redefine your umbrella standards.
Buy it here (AUS) Buy it here (US)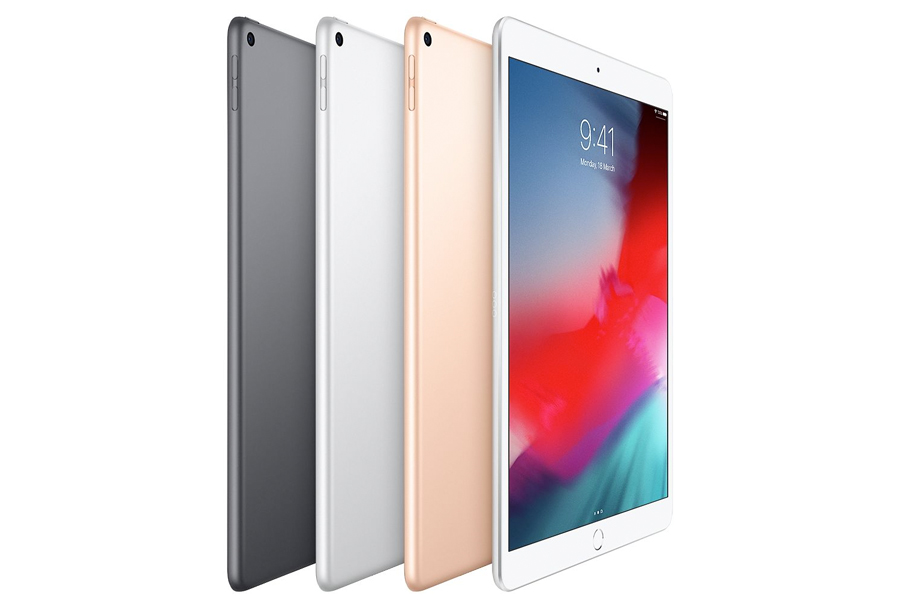 Apple iPad Air
Indisputably sleek and always ready for travel, the Apple iPad Air is a product that basically sells itself. Choose between three eye-catching colours, two storage capacities, and two connectivity packages, and make sure your device is fully charged before you take it on the plane. In return, you'll get the kind of pristine resolution and user-friendliness that only Apple can provide. If the frequent traveller in your life doesn't already have one, then you've just found the perfect gift. – From AU$779
Buy it here (AUS) Buy it here (US)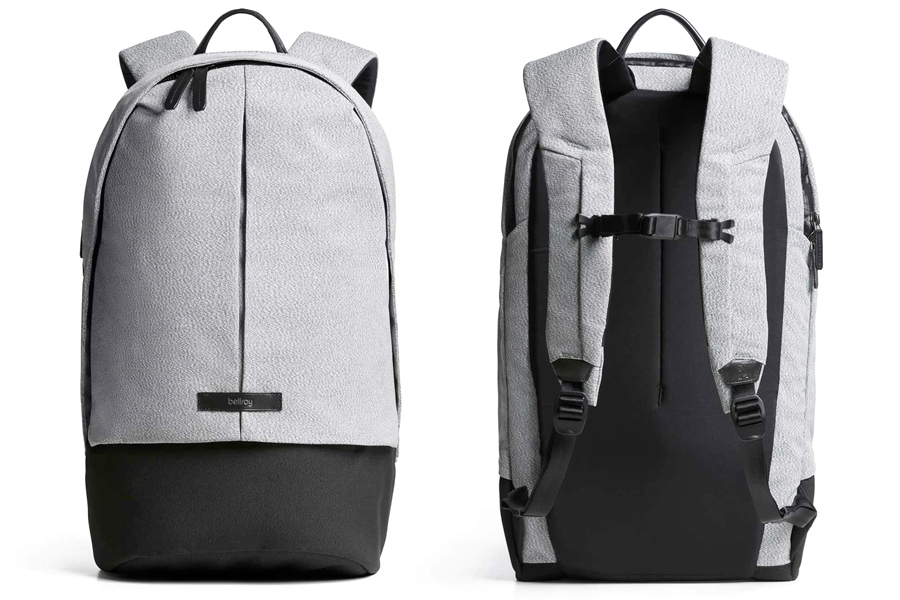 Bellroy Classic Backpack Plus
Bellroy's Classic Backpack Plus is a true classic, indeed. Made from water-resistant recycled material, it hosts a special laptop compartment, front pocket, hidden stretch pocket, contoured back panel, removable sternum strap, and durable metal hardware. Like every other product from the brand, this one eschews superfluous details in favour of high-quality craftsmanship and a streamlined, eye-pleasing design.
Buy it here (AUS) Buy it here (US)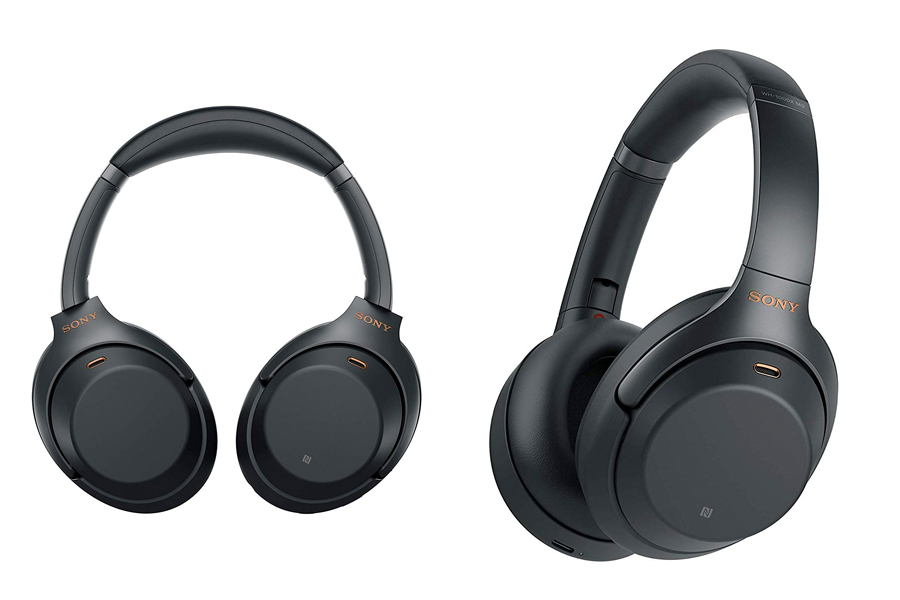 Sony WH 1000XM3 Noise Cancelling Headphones
A solid pair of noise-cancelling headphones can make or break your travel experience and that's why we're suggesting the Sony WH 1000XM3. Smart as a whip and comfortable to boot, it represents a masterpiece of immersion and isolation. Equipped with a best-in-class HD Noise-Canceling Processor QN1, it also features Adaptive Sound Control, Quick Attention, built-in Voice Assistant, and seamless touch control. Oh, and let's not forget about the 30-hour battery life, rapid charge time, 360 Reality Audio sound, or adjoining app. For absolute wireless freedom at high altitudes, accept nothing less.
Buy it here (AUS) Buy it here (US)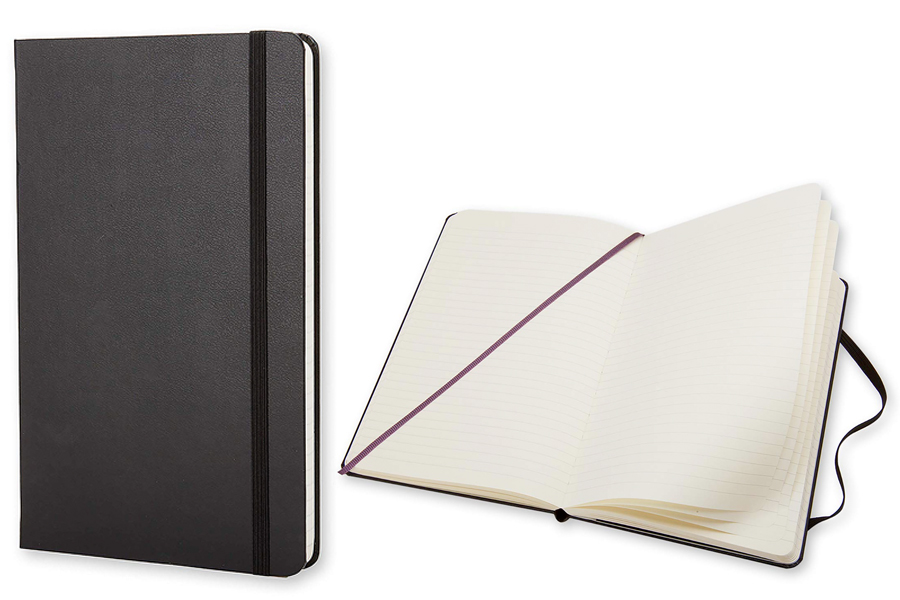 Moleskine Classic Notebook
Long flights or train rides provide the perfect opportunity to jot down thoughts or ideas the old-fashioned way. For that, you'll need a trusty notebook. Enter this one from Moleskine, which packs 400 blank pages of thread-bound, acid-free paper between its smooth covers. Also featured are rounded corners, elastic closure, and an expandable inner pocket that contains the brand's own history. Slide it under your friend or loved one's Christmas tree (or cram it into their stocking) and see where it takes them. – AU$40
Buy it here (AUS) Buy it here (US)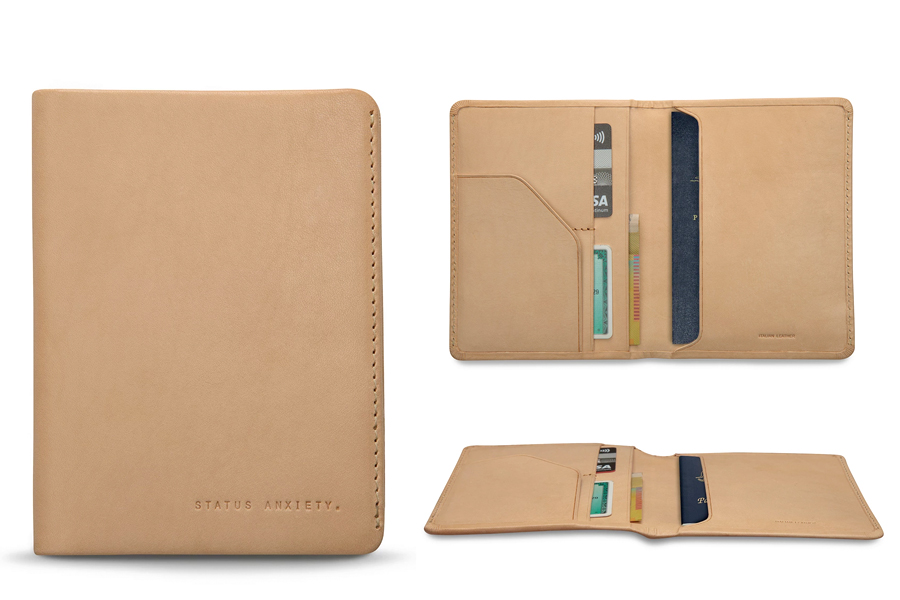 Status Anxiety Conquest Leather Passport Wallet
From "damn fine leather" goods brand Status Anxiety comes the ultimate passport wallet. Crafted from full-grain Italian leather, it has room for your passport, boarding pass sleeve, six cards or less, and cash. With its supple texture and handsome aesthetic, you'll be looking for excuses to whip this thing out. May it join you or your favourite traveller on an endless string of global adventures, or should we say conquests (hence the name). – AU$80
Buy it here (AUS) Buy it here (US)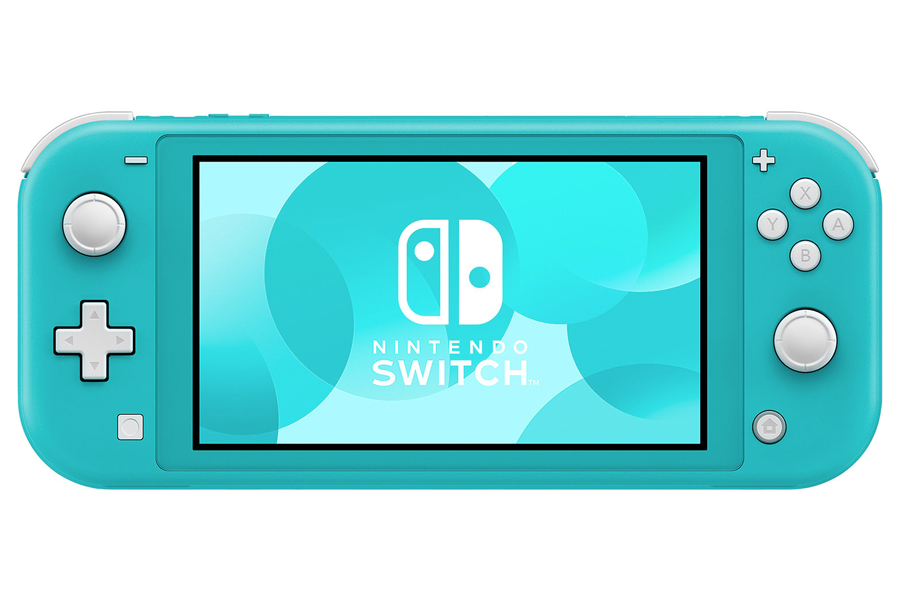 Nintendo Switch Lite
You're never too old to game on the go and that's exactly where the Nintendo Switch Lite comes in. Optimised for personal use and handheld play, it's a smaller and lighter alternative to the standard Switch. Featuring a sleek unibody design and built-in +Control pad, it's compatible with all your favourite games, including Super Mario Odyssey, Mario Kart 8 Deluxe, Super Smash Bros. Ultimate, and The Legend of Zelda: Breath of the Wild. May you never go bored again. – AU$376
Buy it here (AUS) Buy it here (US)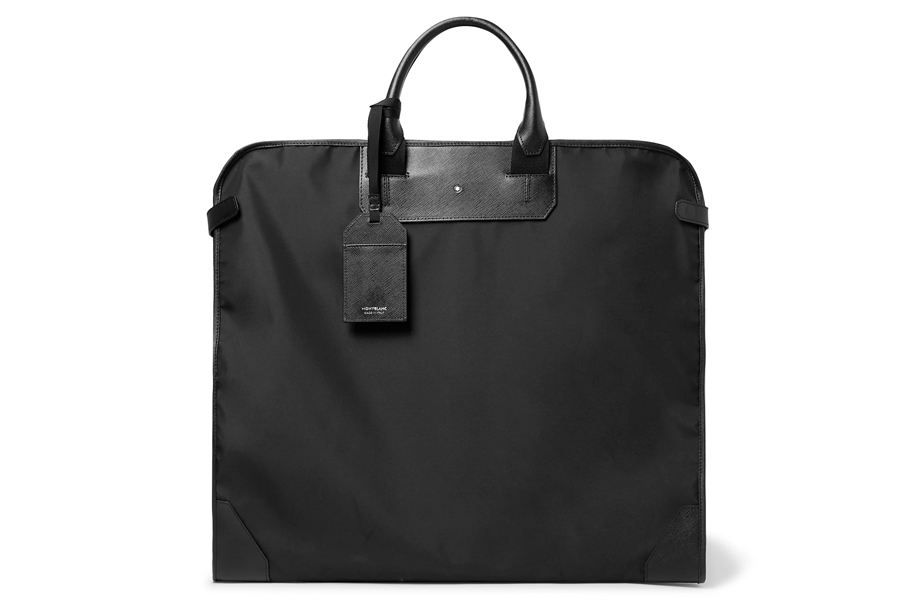 Montblanc Sartorial Cross-Grain Leather-Trimmed Shell Garment Bag
When is a garment bag more than a garment bag? When it comes from luxury brand Montblanc, naturally. Aimed squarely at distinguished travellers and high-earning professionals, this Leather-Trimmed Shell Garment Bag is constructed from robust canvas with leather reinforcement. Expect that tailored suit to remain in top condition the whole trip through.
Buy it here (AUS) Buy it here (US)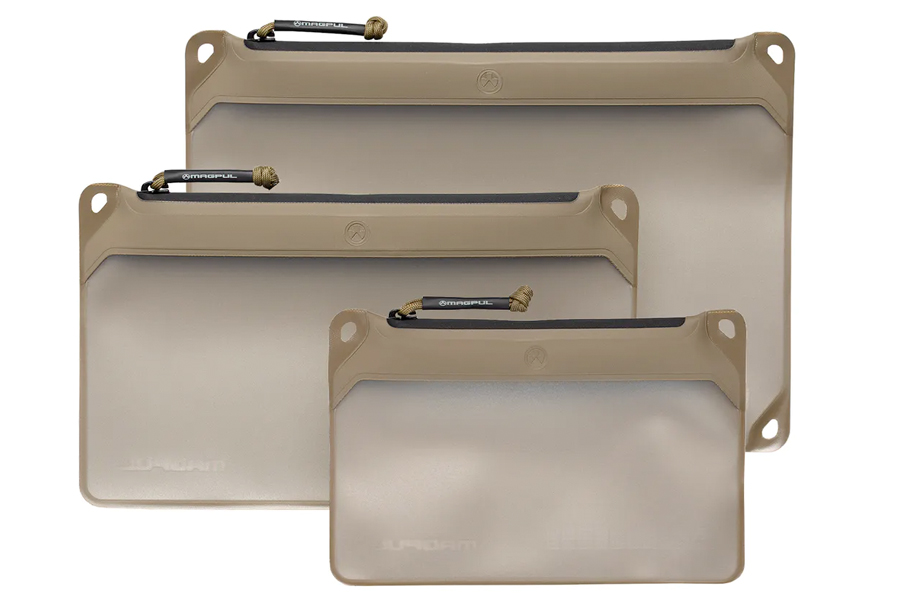 Magpul DAKA Waterproof Windowed Pouch
Striking an ideal balance between form and function, the DAKA from Magpul consists of three waterproof and windowed pouches. Thanks to reinforced polymer fabric, YKK water-repellent zippers, and impenetrable seals, each one will keep your possessions completely safe and effortlessly organised. Also featured is a 550 paracord zipper pull with heat shrink tubing for improved grip and paint pen dot matrix debossing for easy identification.
Buy it here (AUS) Buy it here (US)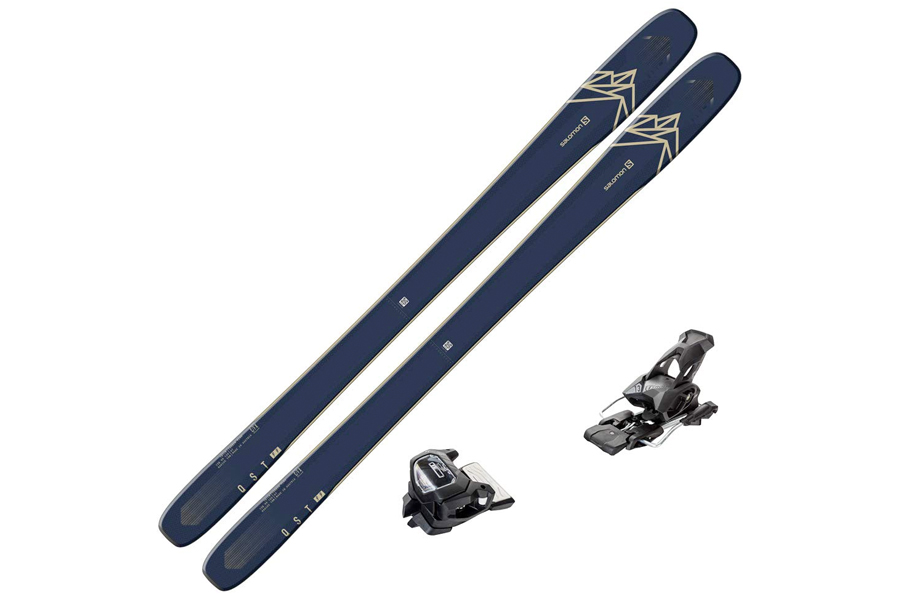 Salomon QST 99 Skis
Improving upon its predecessor in every conceivable way, the Salomon QST 99 delivers everything one might ask for in a modern ski. Lightweight and highly manoeuvrable, it's geared up for pretty much any type of course or terrain. Features include a tip and tail rocker, cork damplifier, ti power platform, and poplar wood core. Reap full use of its 19.4-meter turn radius and you'll be seamlessly swivelling and smearing in no time at all.
Buy it here (AUS) Buy it here (US)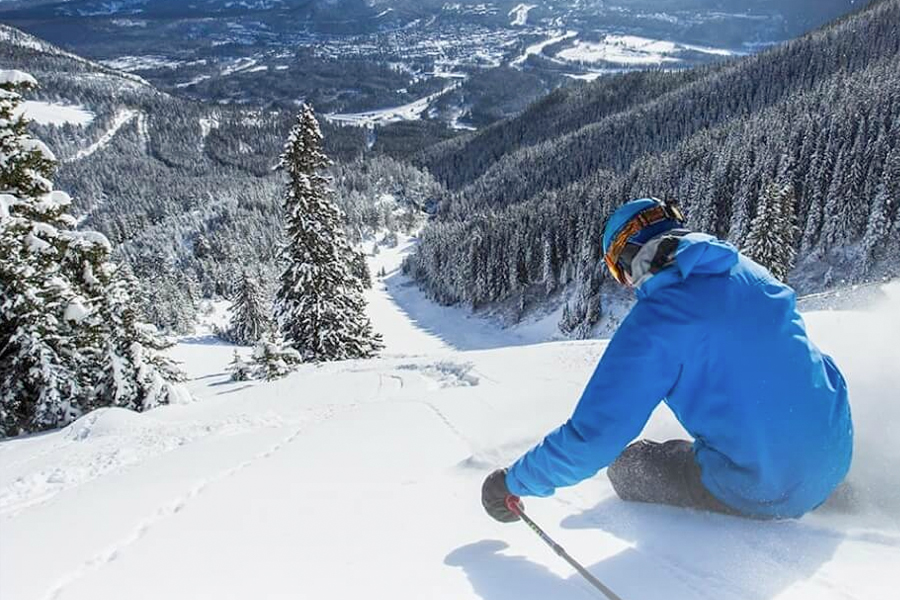 IKON Ski Pass
If you want to give the gift of pure adventure this holiday season, look no further than the IKON Ski Pass. A veritable gateway to 41 global destinations, it delivers prime access to some of the world's best slopes and resorts. The company also provides curated explorations and experiences, allowing you or your favourite traveller to plan the perfect getaway. One might even call this the gift that keeps on giving.
Buy it here (AUS) Buy it here (US)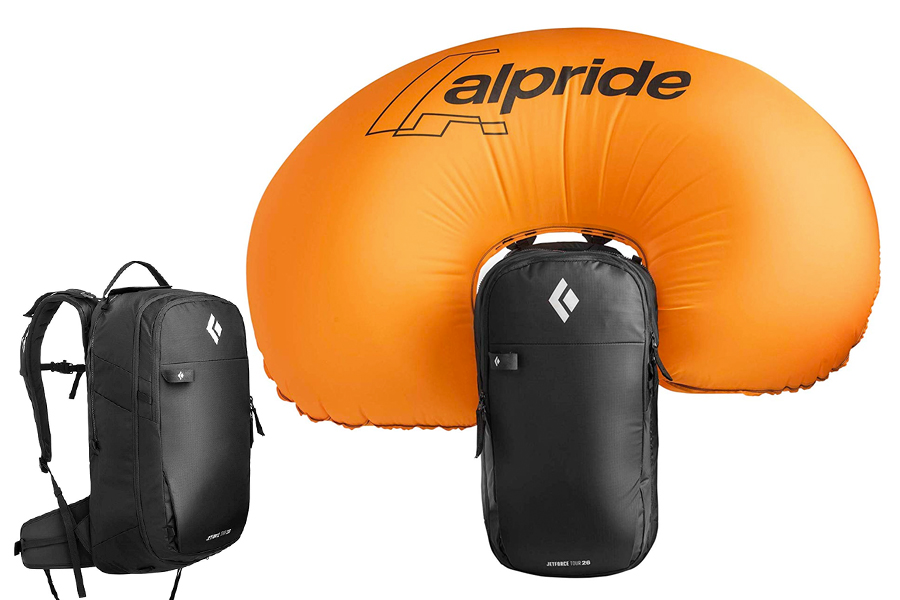 Black Diamond Jetforce Tour 26L Backpack
Taking the premium backpack experience to some truly functional extremes, Black Diamond's Jetforce includes a new Alpride E1 airbag system. Powered by super-capacitator technology, the system is lightweight and less susceptible to external conditions than most counterparts. Airbag aside, the backpack is a genuine masterpiece. Hosting a sleek aesthetic, special compartments, and an interior capacity of 26 litres, it will accommodate all your gear and apparel. Convenience and safety rarely looks as good as it does here.
Buy it here (AUS) Buy it here (US)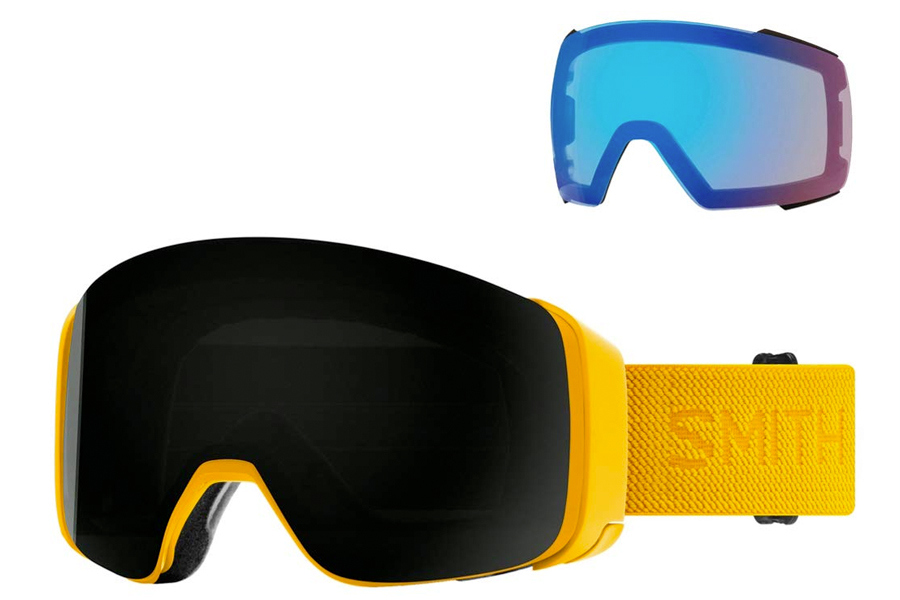 Smith 4D MAG Snow Goggles
While on the subject of skiing and snowboarding, who's game for an eyewear upgrade? Enter the Smith 4D MAG Snow Goggles, which ooze optimisation at every spare turn. Look beyond the super-cool exterior to find a full swath of high-performance specs, including two locking mechanisms, Air Evac ventilation, and one of the brand's largest spherical lenses. Expect the perfect fit and a truly impressive (and generally fog-free) field of view as you navigate the slopes. No snowbound get-up or getaway is complete without them. – AU$253
Buy it here (AUS) Buy it here (US)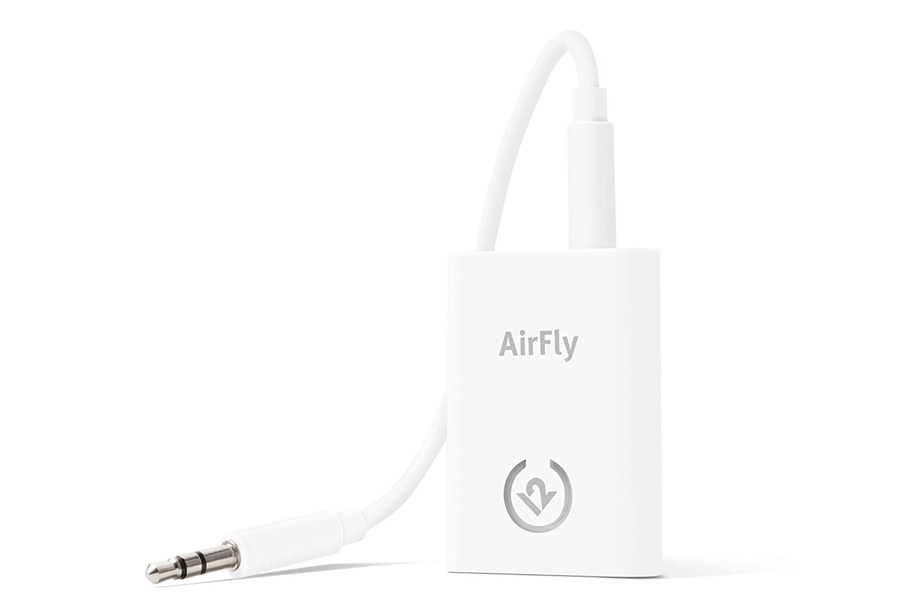 Twelve South AirFly Wireless Bluetooth Audio Transmitter
A genuinely savvy resource, the Twelve South Airfly converts a headphone jack into a wireless headphone connection. Like a middle man between two normally incompatible platforms, it allows wireless headphones to work with wired jacks. Use it to pair your Air Pods with in-flight entertainment systems or listen to gym televisions during your workout, among other things. It's built-in battery lasts up to 8 hours and recharges via USB. – AU$97
Buy it here (AUS) Buy it here (US)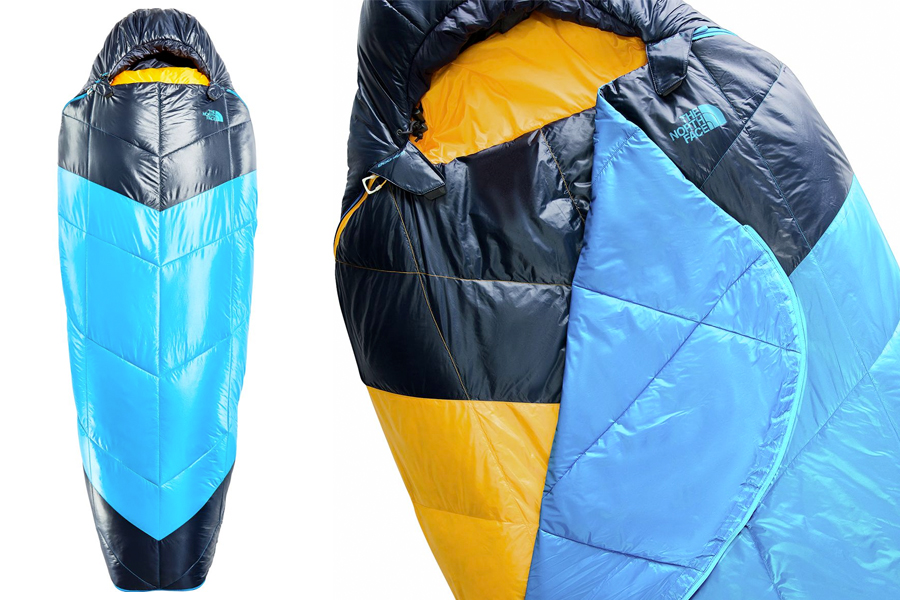 The North Face Dolomite One Sleeping Bag
With its innovative 3-in-1 interchangeable system, the Dolomite One Sleeping Bag exists in a class all its own. Brilliantly versatile, it consists of three unique layers, which can separate or combine in accordance with different temperatures. To make a great thing that much greater, the bottom layer can roll up to double as a plush pillow. Presented in an eye-catching colourway, this bag becomes an instant and absolute favourite the moment it's put to use. The explorer in your life might have himself a sleeping bag, but if it's not this sleeping bag, then you know just what to get him for Christmas.
Buy it here (AUS) Buy it here (US)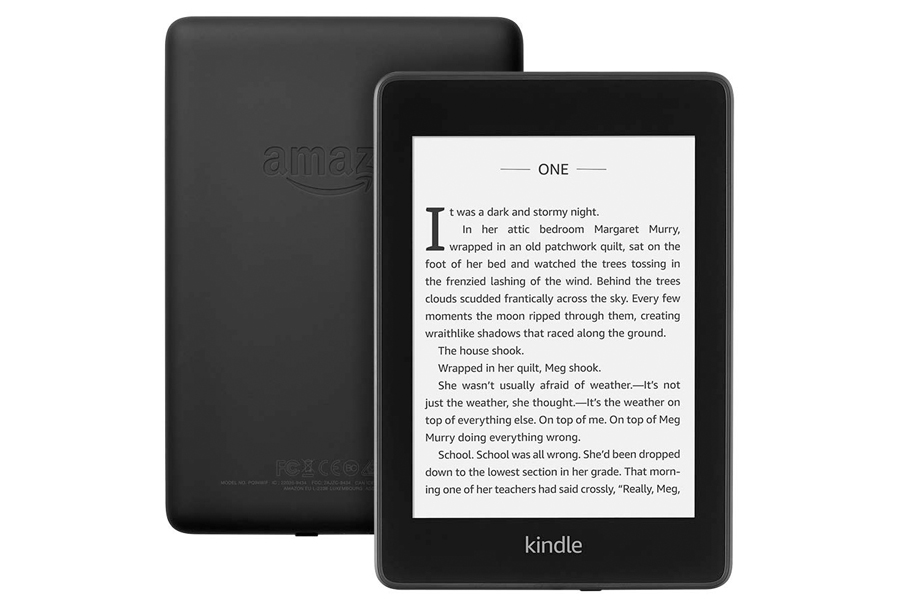 Amazon Kindle Paperwhite eBook Reader
Turn someone onto the power of e-reading this holiday season by grabbing them the latest Kindle Paperwhite. Amazon's thinnest and lightest Paperwhite to date, it features a flush-front design, built-in adjustable light, twice the storage of its predecessors, and 300 ppi glare-free display. Long-lasting and waterproof, it grants instant access to over 5 million titles and remains legible in bright sunlight and deep darkness alike. – AU$199
Buy it here (AUS) Buy it here (US)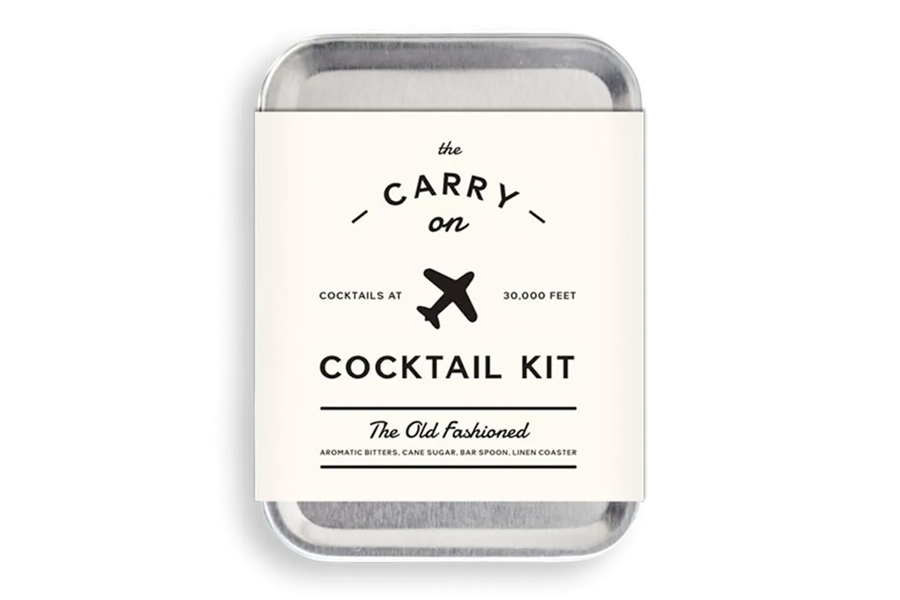 Carry On Cocktail Kit – Old Fashioned
Carry on cocktail kits are all the rage these days and this one from W&P Design are some of the best. Pop open the easy-access tin to find a recipe card, spoon/muddler, aromatic bitters, cane sugar, and linen coaster. Bring in some quality whisky and one has everything he needs to make a classic and delicious Old Fashioned. Stocking stuffers don't get much better than this!
Buy it here (AUS) Buy it here (US)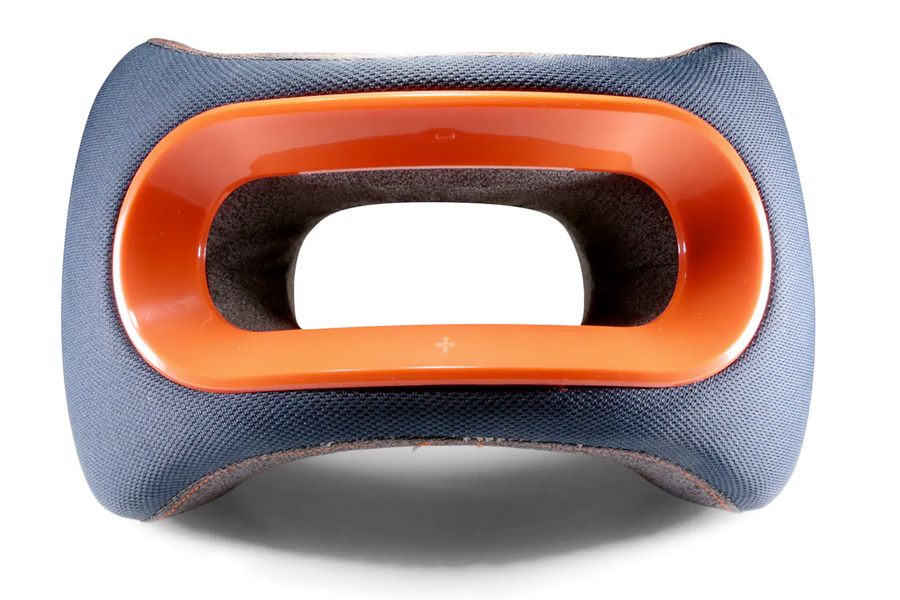 BR2 Travel Pillow
Ask any frequent flier and they'll tell you all about the importance of a travel pillow. Jumping to the front of the line is the BR2, a supremely ergonomic pillow that comes backed by chiropractors, medical engineers, and pro athletes alike. Featuring tri-blend memory padding, moisture-wicking properties, a sturdy suspension frame, an integrated strap system, and a contoured design, it provides proper and comfortable support for your neck and head. Prepare to drift through the clouds as you drift through the clouds, if you know what we're saying.
Buy it here (AUS) Buy it here (US)