10 Best Hotels in the World for 2023
If you're keen to escape the Aussie winter, you're in luck because Tripadvisor's just dropped the names of the 10 best hotels in the world. Now in its 21st edition, the annual travel list highlights the top hotels on earth, according to, well, you (if you're a traveller who rates your hotel stays on Tripadvisor, that is).
Now, a quick Google search tells me there are anywhere between 187,000 and a whopping 742,728 hotels and resorts around the globe (there's no definite answer on this, sorry). Anyway, to make it into the top 10 of the world's best hotels is no mean feat.
So, What's the Best Hotel in the World?
If you wanna know ASAP the best hotel in the world, OK, I'll tell you – it's Rambagh Palace in Jaipur, India. I mean, is it fair that it's the nicest hotel in the world when it's a palace? Anyway, if you're heading to India anytime soon, we'd definitely recommend a night at Rambagh Palace. While it might set you back a minimum of $600 a night, we actually think that's pretty reasonable considering you'd be staying in the top hotel in the world.
Renowned for its exceptional amenities such as the pool, spa, and outstanding hospitality, the Rambagh Palace is affectionately called 'The Jewel of Jaipur'. It earned itself an impressive five-star rating from over five thousand reviews – a truly impressive achievement.
If you're curious and want to check out some of these luxury hotels for yourself (take us with you?), here are the hotels that made the list. We'll also reveal which Australian hotels made the list if you're keen on a getaway a bit closer to home.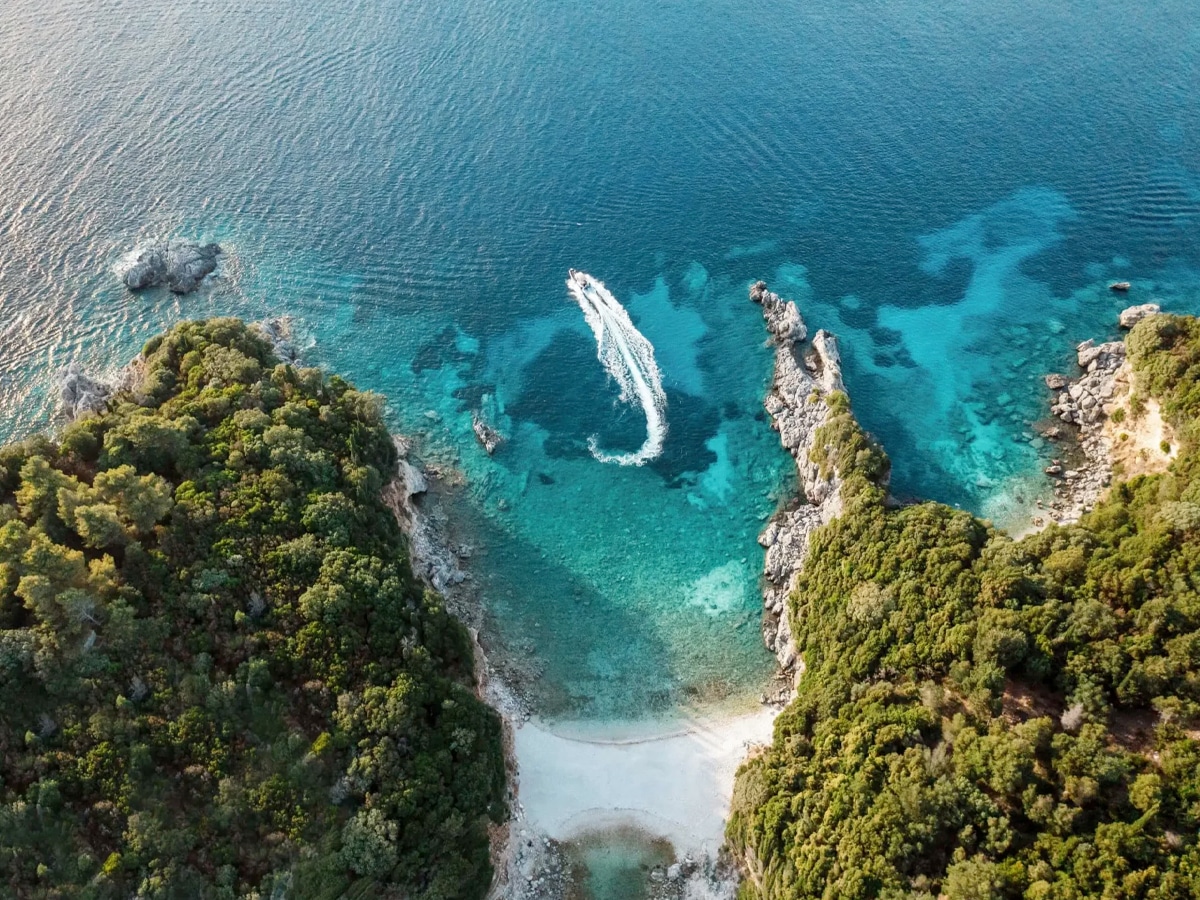 Best Hotels in the World
Wanna know who won the best hotel in the world for sleep? Or the most out-of-the-ordinary hotel? Read on, my friend!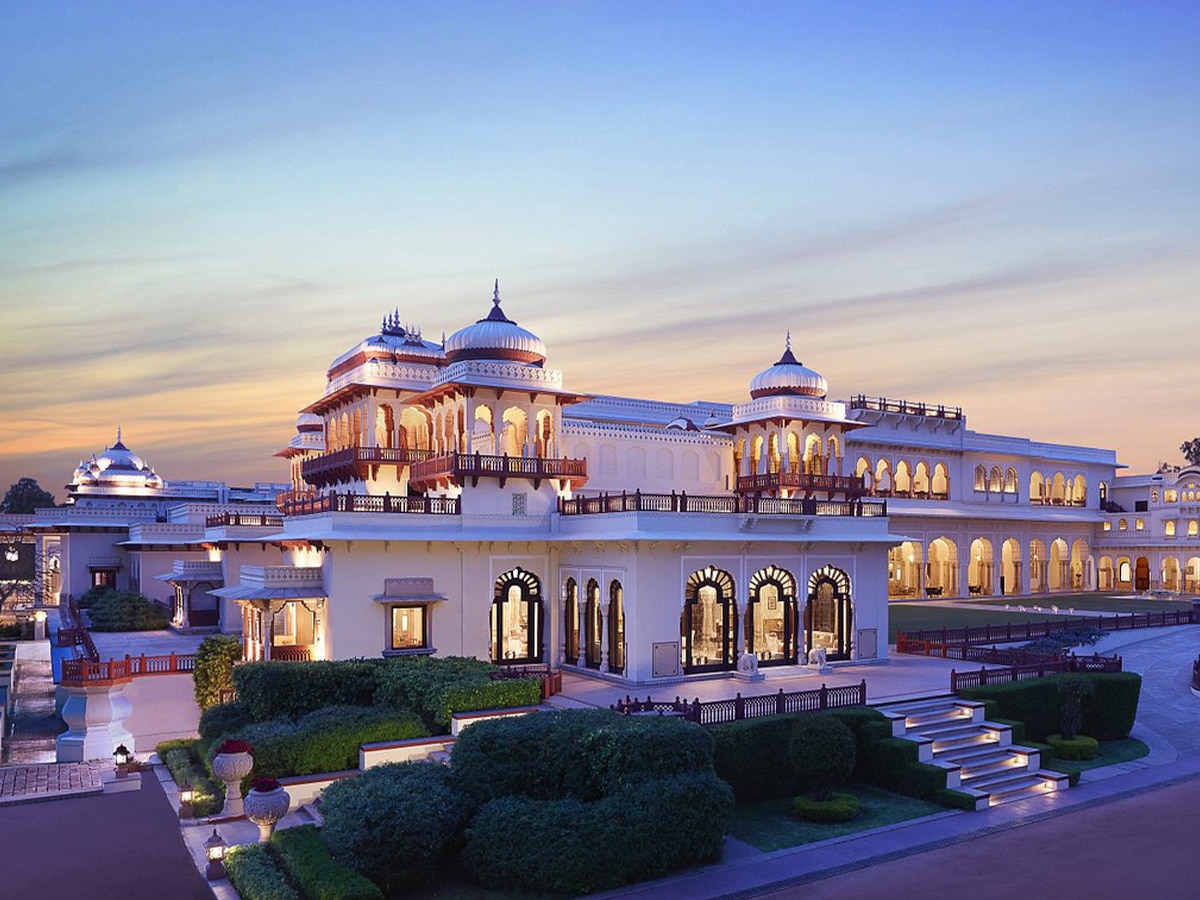 1. Rambagh Palace – Jaipur, India
Address: Bhawani Singh Rd, Rambagh, Jaipur, Rajasthan 302005, India
Price: AUD$672/night
Rating: 5/5
With over 5,000 5-star reviews across the travel comparison website, Rambagh Palace has firmed as the number one hotel in the world. The Indian residence is described by guests as 'the epitome of luxury', courtesy of its immersive activity schedule, dining options and extensive relaxation areas.
From you moment you enter the century-old hotel, you are greeted by an explosion of colour, with the stunning facades decked out in traditional local art and textiles. The rooms themselves are decorated with period-specific furniture, with some of the Royal Suites formerly serving as the personal chambers of the Maharaja of Jaipur. It doesn't get much more luxury than that.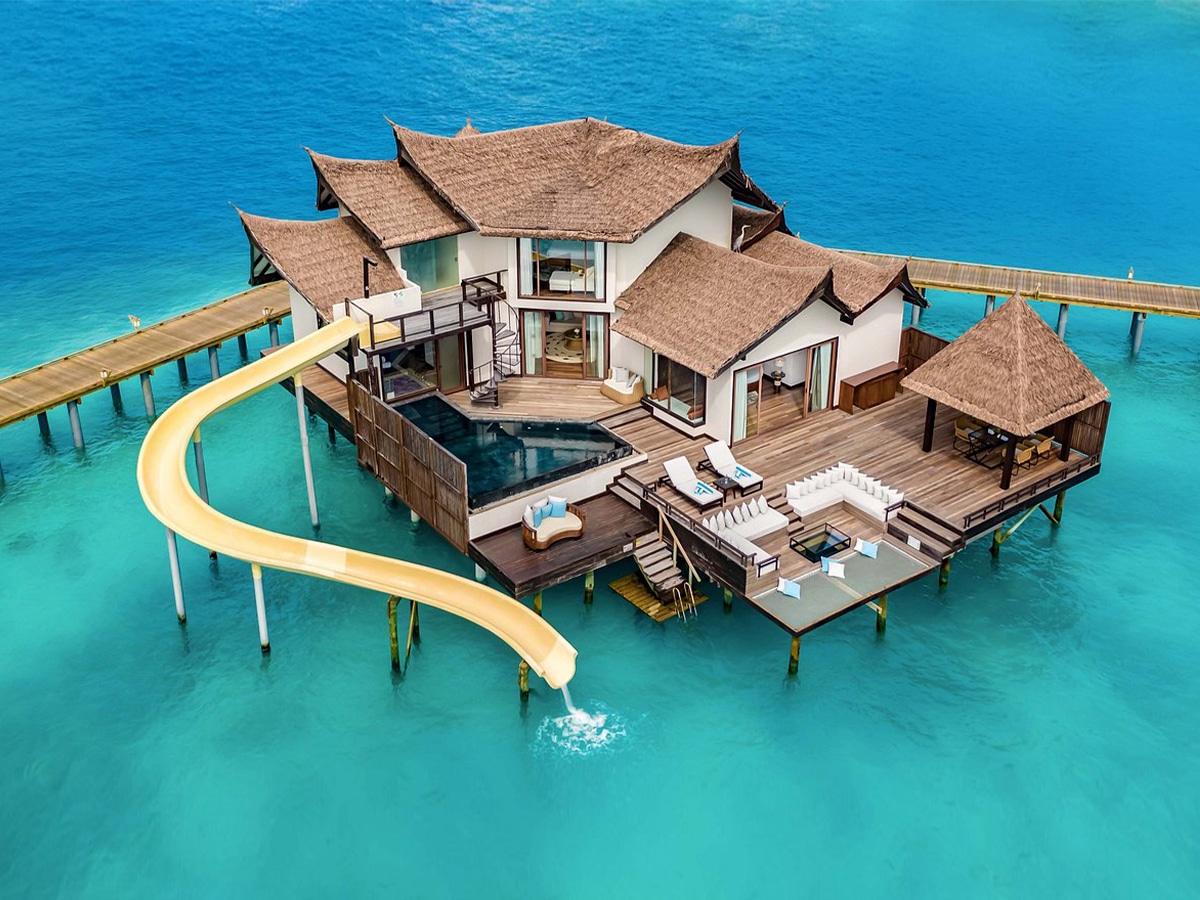 2. Ozen Reserve Bolifushi – Bolifushi Island, Maldives
Address: Bolifushi Island Kaafu Atoll, 20222, Maldives
Price: AUD$2,600/night
Rating: 5/5
One of the more remote locations on TripAdvisor's list of the world's best hotels, Ozen Reserve Bolifushi is a millionaire's dream getaway. Here, you'll find 90 individually decorated guestrooms, each featuring its own private pool and equipped with a multitude of modern technology. However, the real positive here is the view.
Appearing not unlike Silent Yacht's floating city concept, the private ocean reserve villas sit atop a rich blue lagoon, allowing guests to simply step off their balcony and into the water. Better yet, a stay at Ozen Reserve Bolifushi takes the guesswork out of holiday planning. With the all-inclusive RESERVE Plan, guests receive complimentary Return Airport transfers by luxury catamaran, specialty fine dining experiences, snorkelling guides and a minibar that gets replenished once a day. No wonder it's one of the best luxury hotels in the world.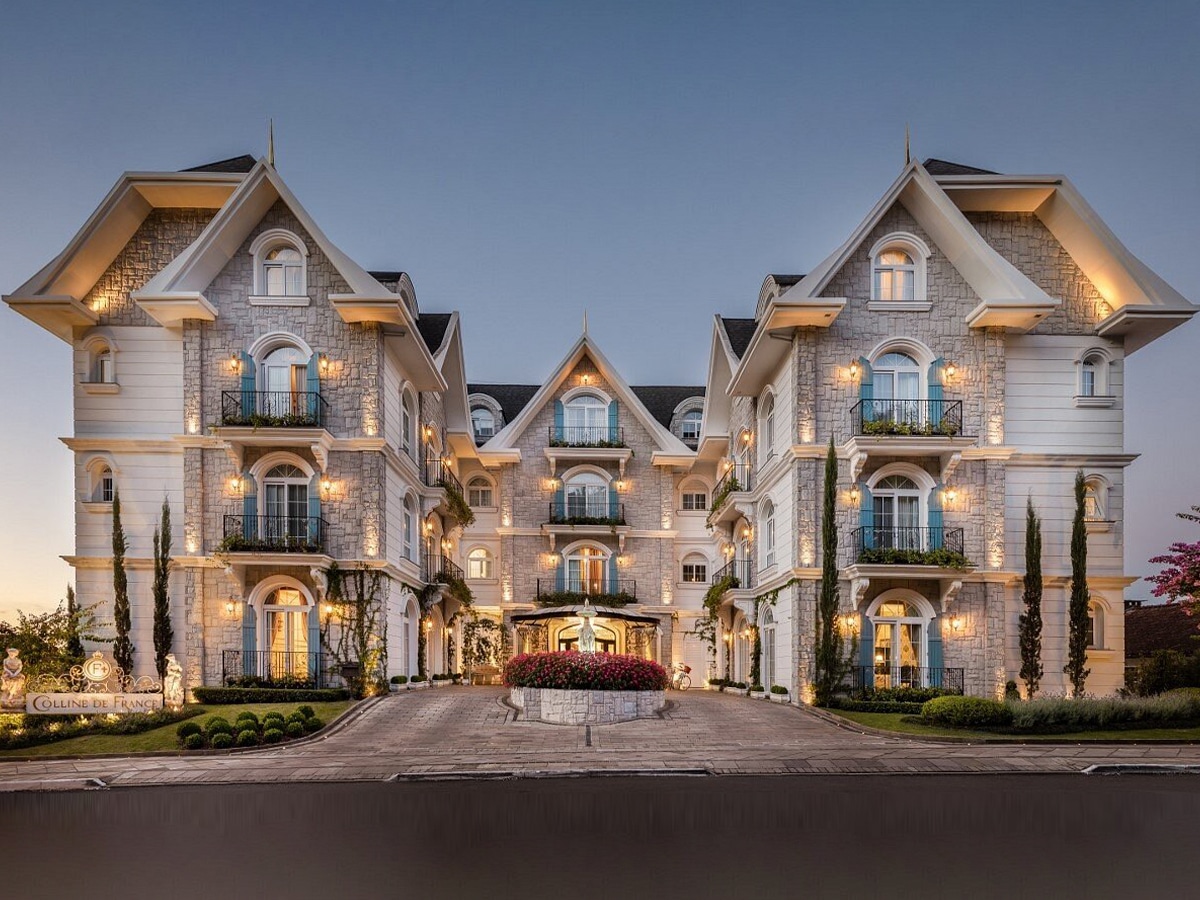 3. Hotel Colline de France – Gramado, Brazil
Address: R. Vigilante, 400 – Bairro, Gramado – RS, 95670-000, Brazil
Price: AUD$1,000/night
Rating: 5/5 (3,246 reviews)
If you're looking for something truly majestic, you can't go past Hotel Colline de France in Gramado, Brazil. A unique property, this hotel looks like it's been pulled from another world and dropped into South America. Remarkably, this is the first hotel on the TripAdvisor list to not have 5-star status. Instead, the 4-star hotel makes up for it with its incredible staff, who are all willing to lend a hand no matter the time of day or night.
Inside the hotel, you'll find classical décor in each of the generously-sized rooms, however, the real feat of design ingenuity comes when you first enter. Hotel Colline de France boasts a jaw-dropping front lobby, highlighted by beautiful wallpaper and fixtures that look almost too nice to use.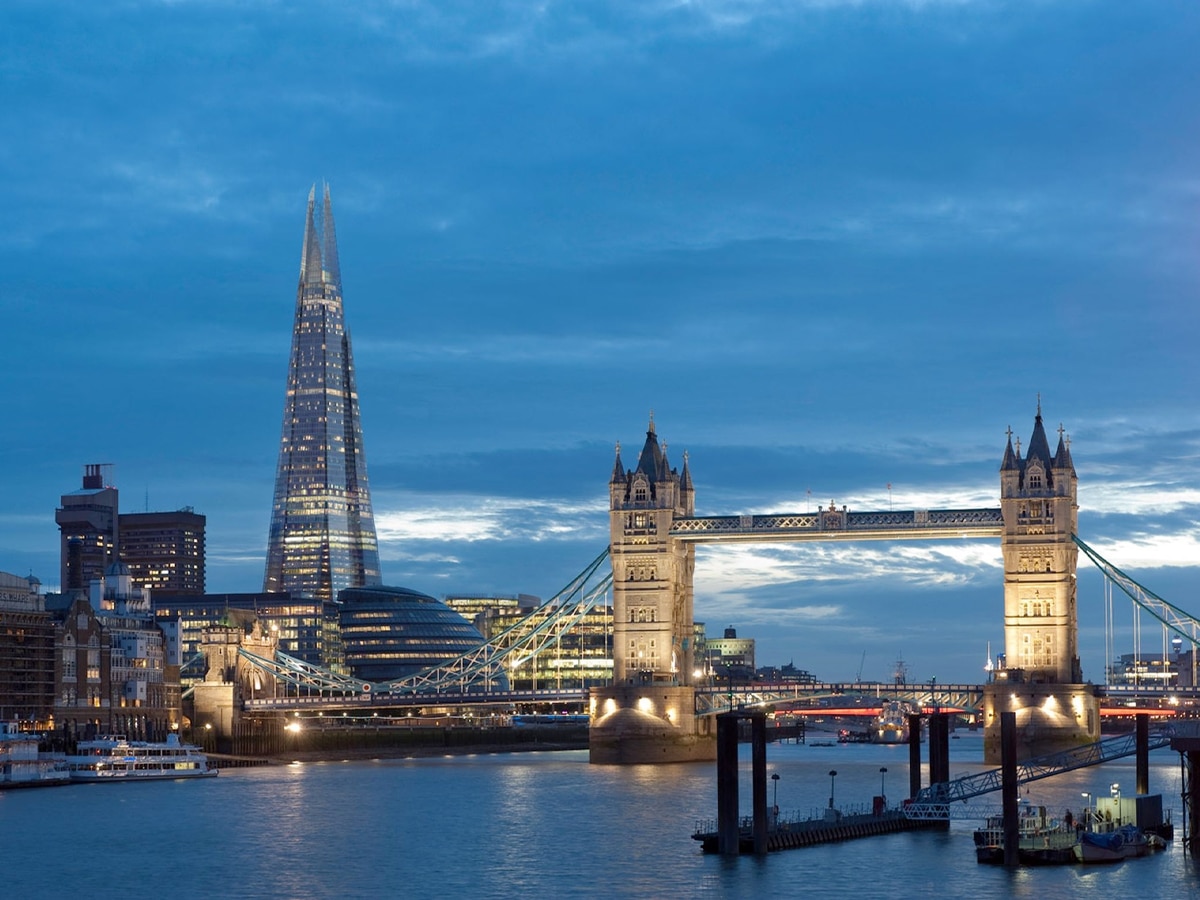 4. Shangri-La The Shard, London – London, United Kingdom
Address: Level 34-52, the Shangri-La Hotel The Shard, London
Price: AUD$1,450/night
Rating: 5/5 (6,616 reviews)
Perhaps the most commonly-visited property to make TripAdvisors best hotels in the world list for 2023, the Shangri-La The Shard in London dishes up some of the best views of the British capital. The luxury outpost begins, somewhat confusingly, at level 34 – a soaring 125 metres above the fabled London streets. Occupying 18 floors of The Shard, an architectural icon and Western Europe's tallest building, the hotel is arguably the best piece of real estate in the city, a sentiment that wasn't lost on the 6,600 guests that gave it 5-stars.
From your hotel room, you'll take in stunning panoramic scenes of the River Thames, with a bird's-eye view of iconic landmarks like the Tate Modern, Shakespeare's Globe and St Paul's Cathedral. For the luxury hounds, the good news doesn't stop at the window, either. In addition to the three signature dining venues, on-site spa treatment offering, sauna and gym, the Shangri-La The Shard is also home to the highest hotel pool in Western Europe. Dubbed the Infinity Sky Pool, the ultra-luxe swimming hole sits perched a whopping 52 stories above London. Not a bad way to take in the sights.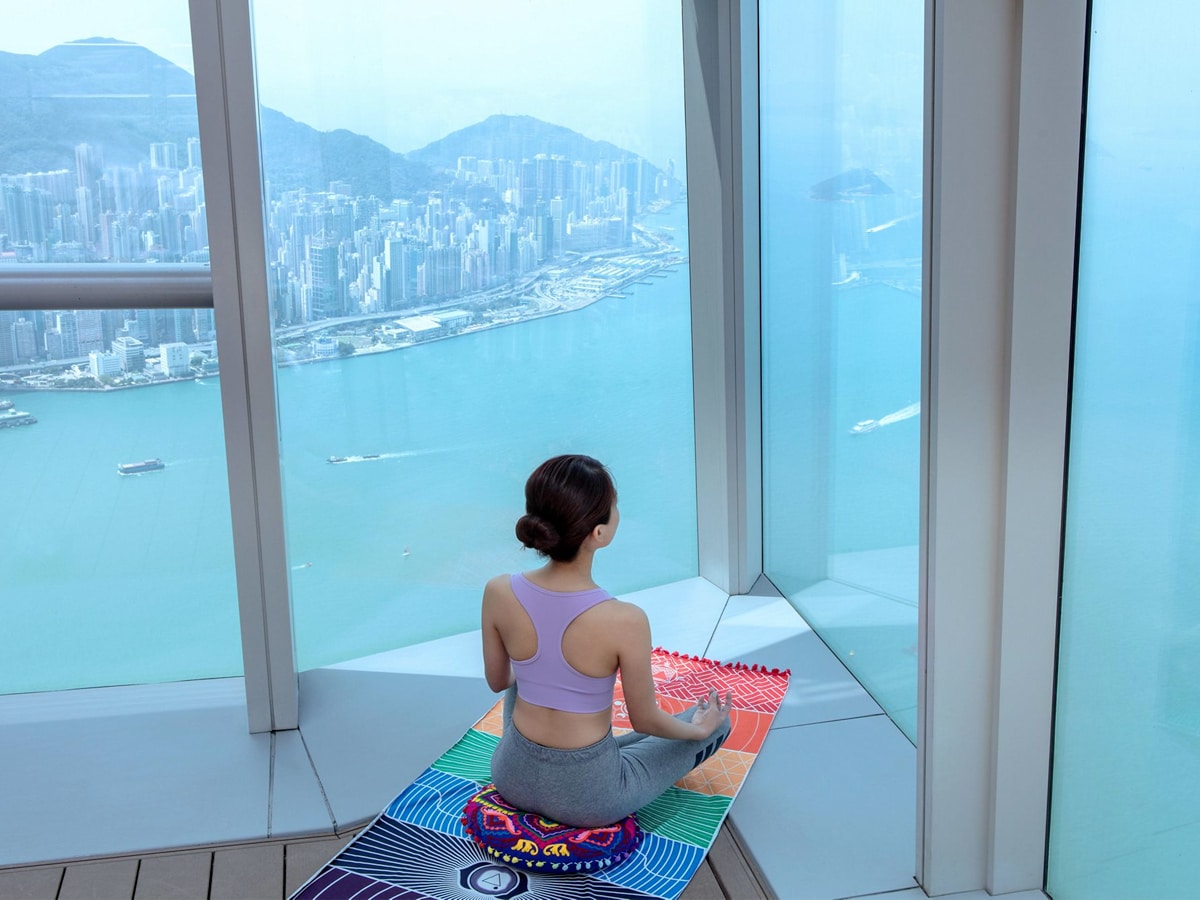 5. The Ritz-Carlton, Hong Kong – Hong Kong, China
Located in: International Commerce Centre
Address: International Commerce Centre (ICC), 1 Austin Rd W, Kowloon, Hong Kong
Price: AUD$955/night
Rating: 5/5 (7,328 reviews)
Moving to Hong Kong, The Ritz-Carlton takes out top honours in TripAdvisor's list of the world's best hotels, and it's hardly a surprise. Sitting right in the heart of Kowloon in Tsim Sha Tsui, The Ritz-Carlton is perfectly situated between the central business district, shopping regions and traditional outposts.
Inside the property, you'll find six dining venues, including a Michelin-star foodie experience, authentic Chinese at Tin Lung Heen, and even an innovative Italian fine dining spot in Tosca. However, if you really want to know what it's like staying at The Ritz-Carlton, you need to get your head in the clouds. To reach the actual lobby of the hotel, you must first take a 90-second elevator ride to the 103rd floor of Kowloon's International Commerce Centre. Here, you'll stumble inside a whole new world of luxury and prestige, greeted by the kind of panoramic view that would make Christopher Nolan jealous. Everything else from here is just icing on a very luxurious cake.
6. JW Marriott Marquis Hotel Dubai – Dubai, United Arab Emirates
Address: Sheikh Zayed Rd – Business Bay – Dubai – United Arab Emirates
Price: AUD$260/night
Rating: 5/5 (14,312 reviews)
It's no secret that Dubai is home to some of the best hotels in the world. However, TripAdvisor has managed to pull one from the many. The JW Marriott Marquis Hotel Dubai has claimed top spot for the region, courtesy of its outrageous list of amenities, dining options and leisure zones. With a whopping 1,608 rooms up for grabs, the dynamic 5-star resort is one of the tallest in the world, giving guests unimpeded views of the incredible Dubai cityscape.
Each room in this marble monster comes equipped with all the creature comforts, including big-screen TVs, 24-hour service and access to several outdoor pools, the much-revered Saray Spa and 10 restaurants and lounges. Incredible.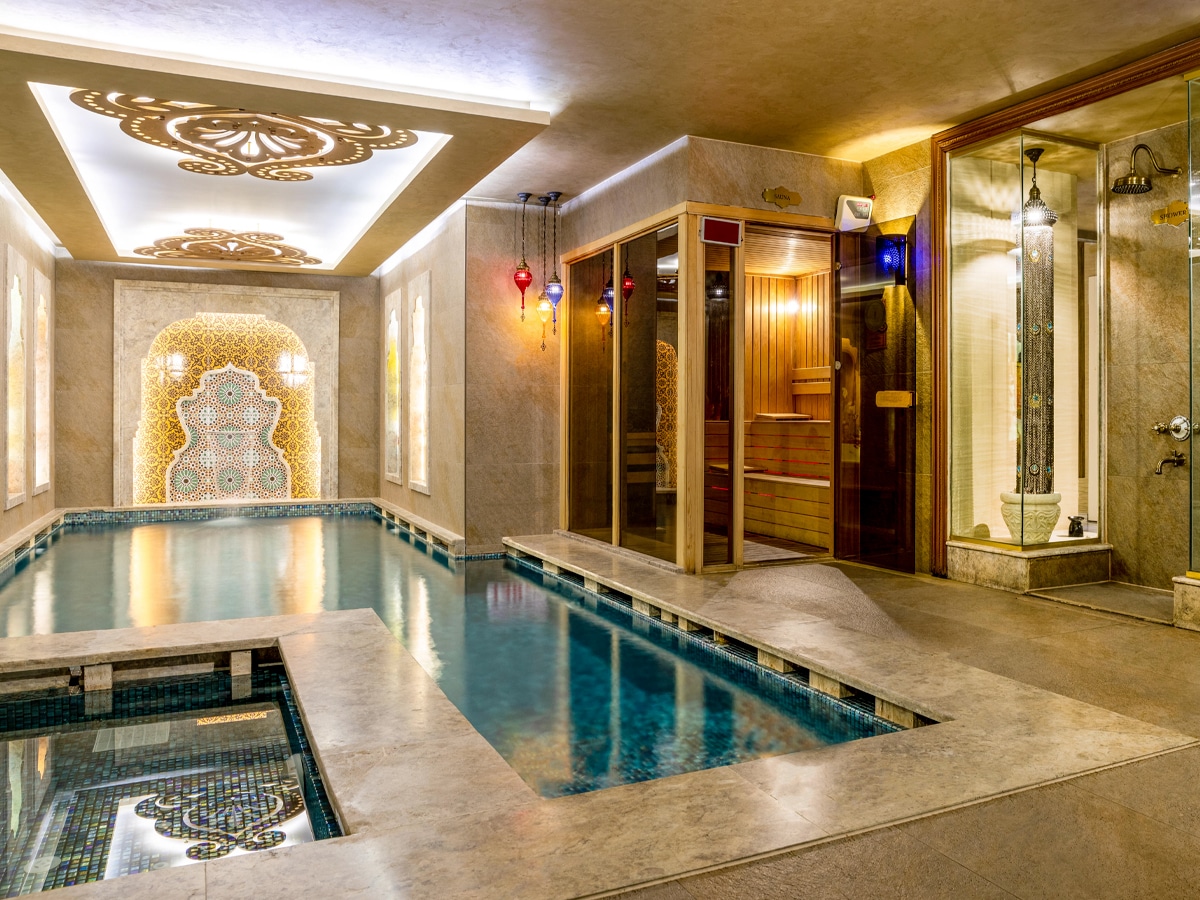 7. Romance Istanbul Hotel – Istanbul, Türkiye
Address: Hoca Paşa, Hüdavendigar Cd. No:5, 34110 Fatih/İstanbul, Türkiye
Price: AUD$320/night
Rating: 5/5 (3,310 reviews)
With a name like Romance Hotel, you can imagine what this Instabul property specialises in. Located just a short walk from the Grand Bazaar, the historical centre of Istanbul, this outpost is the perfect spot for newlyweds and couples to base their Turkish adventure from.
According to the operators, The Romance Hotel offers an "eccentric experience among the mythical Talisman shirts of the Ottoman sultans". While that does sound appealing, we're just as enamoured with the incredible assortment of rooms. With deluxe packages that feature terraces, balcony options and private rooms, the property has a little something luxurious no matter your preference.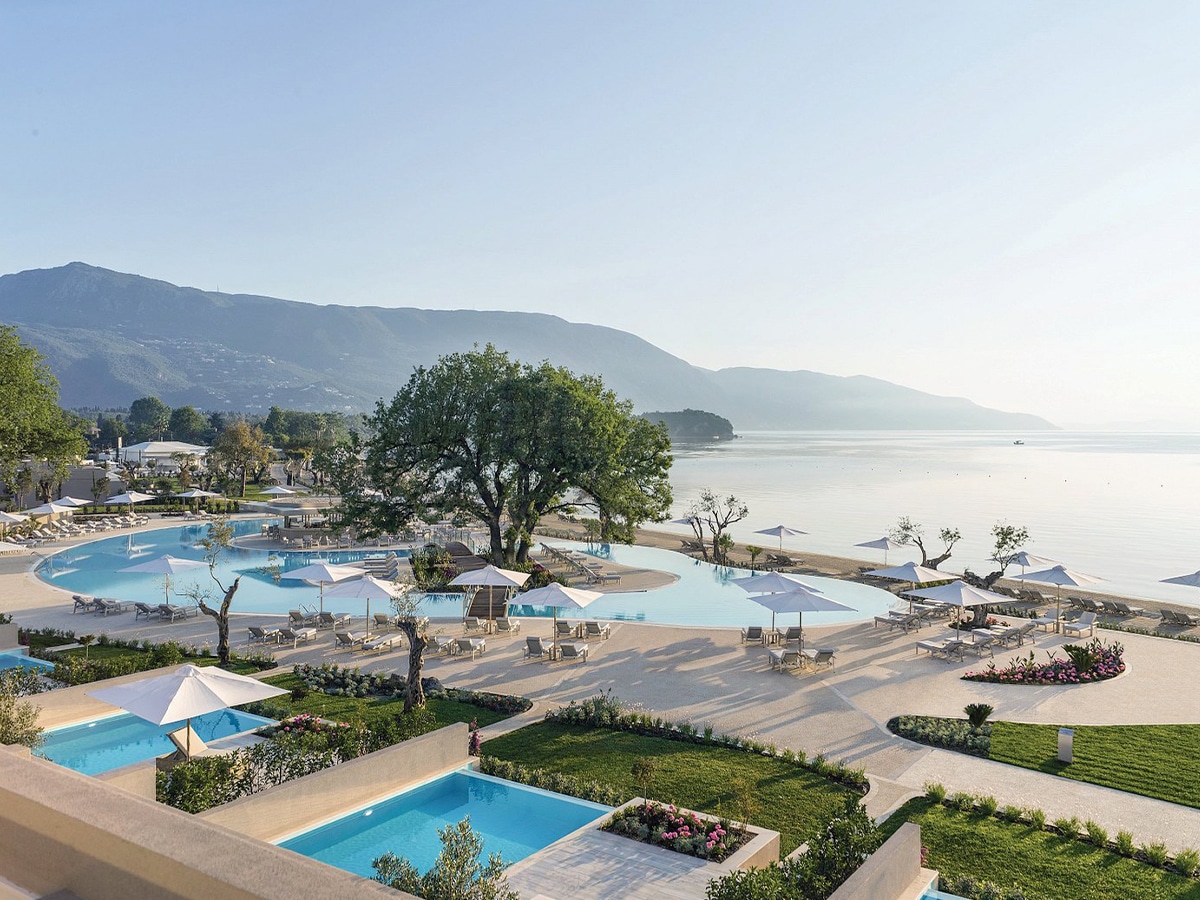 8. Ikos Dassia – Dassia, Greece
Address: Bay, Dassia 491 00, Greece
Price: AUD$660/night
Rating: 5/5 (3,221 reviews)
The first of two Ikos Resorts to make the list of the world's best hotels for 2023, Ikos Dassia in Greece is exactly the kind of property you'd want to find in the Mediterranean hotspot. Set across 25 luscious acres, this outpost makes the most of the region's natural beauty, offering guests unimpeded views of the Ionian waters.
You can spend your days lounging by the many pristine pools, enjoy the local delicacies at the terrace restaurants, or just soak up the sun on some of the world's most incredible beaches. If you're lucky enough, you might even score the Deluxe Private Bungalow, which features its own private pool, complimentary spa treatments, concierge service, exclusive access to the Deluxe Collection areas and a special dinner on the beach.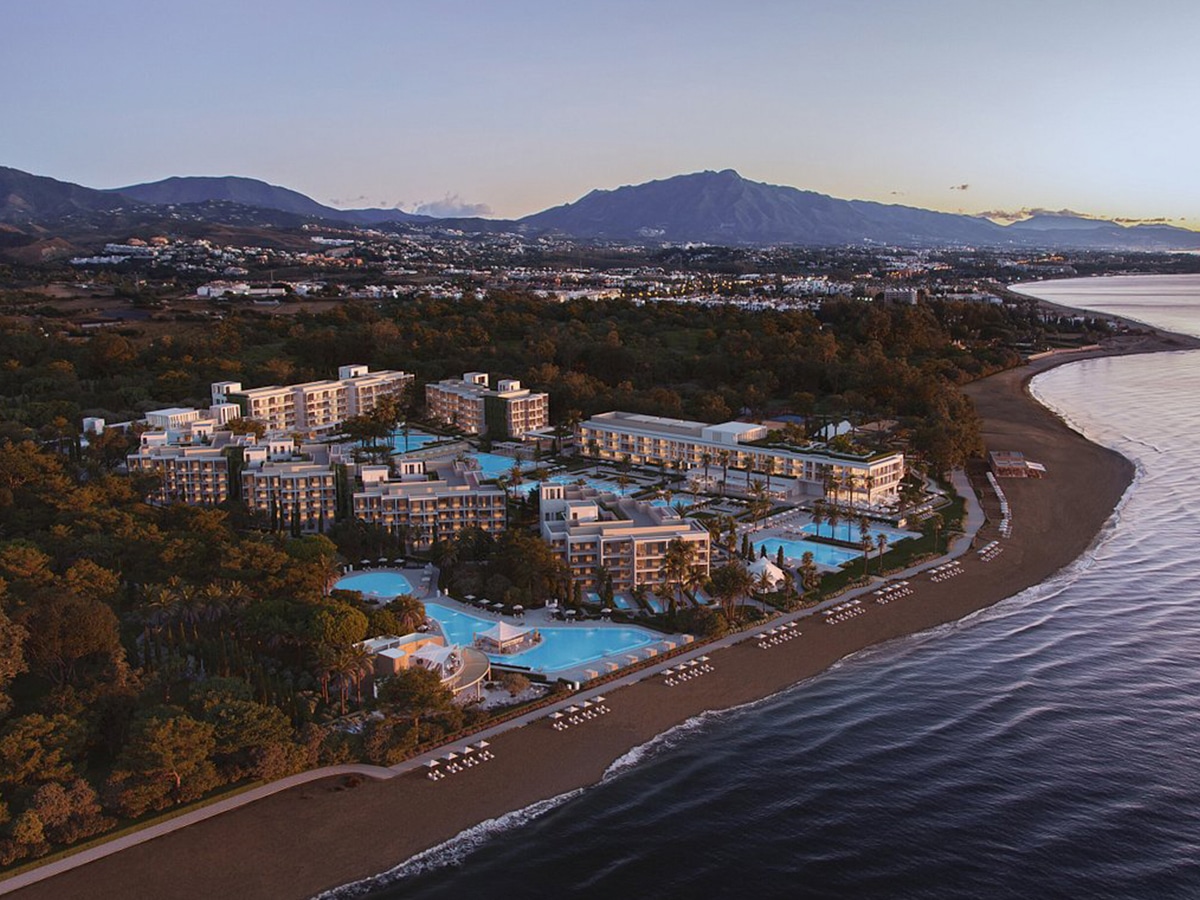 9. Ikos Andalusia – Estepona, Spain
Address: N-340, Km 164, 29680 Estepona, Málaga, Spain
Price: AUD$965/night
Rating: 5/5 (1,217 reviews)
Moving from Greece to Spain, TripAdvisor takes us to Ikos Andalusia, an all-inclusive hotel that offers some serious natural beauty. Found on the glamorous Costa del Sol in Estepona, Ikos Andalusia is situated across 21 acres of landscaped gardens and features a whopping nine indoor & outdoor swimming pools, scattered around the lush grounds. There are also a bunch of nature-themed activities on offer, such as mountain-biking, yoga retreats and a plunge in a natural pool.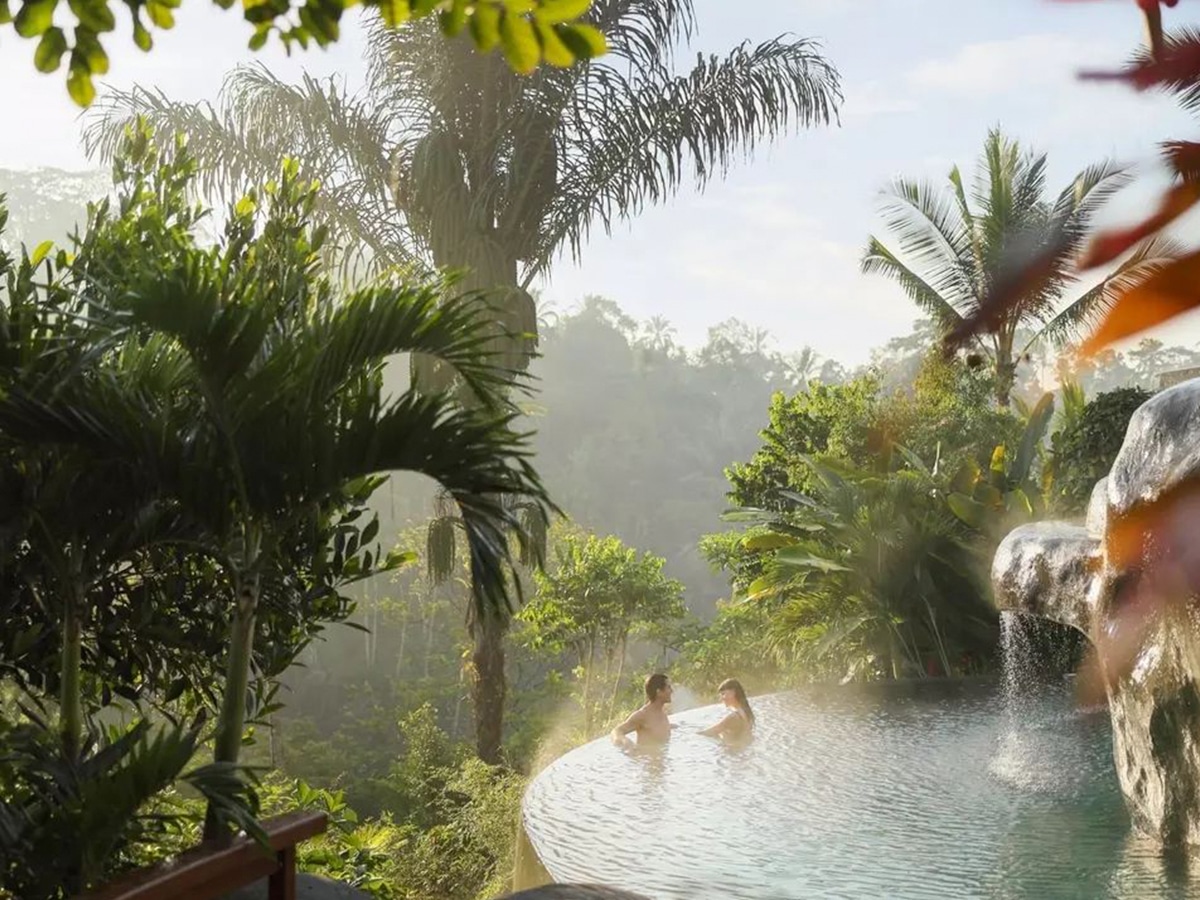 10. Padma Resort Ubud – Puhu, Indonesia
Address: Padma Resort Ubud Banjar Carik, Desa, Puhu, Kec. Payangan, Kabupaten Gianyar, Bali 80572, Indonesia
Price: AUD$400/night
Rating: 5/5 (4,866 reviews)
Arguably the most Instagrammable place in the world, Padma Resort Ubud is the kind of property you have to see to believe. The Indonesian luxury hotel is nestled on top of a rich river valley, overlooking the incredible vegetation of the Payangan forests. Inside the hotel, you'll find 149 rooms, each decked out with 5-star amenities and equipment, alongside world-class dining options and an awe-inspiring 89-metre infinity swimming pool with panoramic views.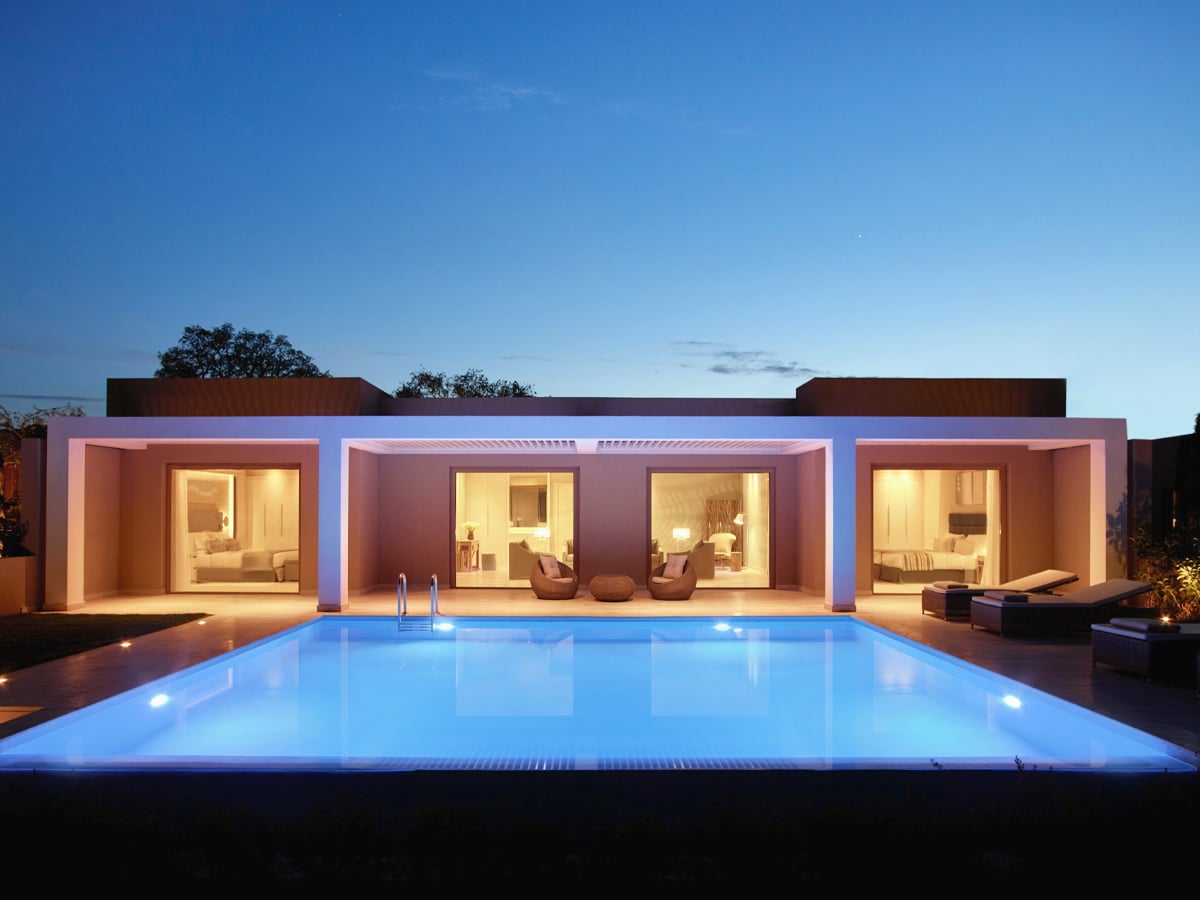 Methodology
The 2023 Travelers' Choice Best of the Best Hotel Awards are all about recognising the hotels that really hit the mark with travellers. For the 2023 list, Tripadvisor took into account the reviews and ratings posted by travellers between January 1 and December 31, 2022. The Tripadvisor team also have an extra editorial process to keep the fairness and accuracy of the awards intact.
They came up with several other categories (because hotels aren't the only way to stay and play in a new country!), including 'all-inclusive', 'B&Bs', 'family-friendly', 'hottest new hotels', 'luxury', 'out of the ordinary', 'small hotels', 'best hotels for sleep', and 'best hotels with spas'.
2023 Hotel Trends
What's trending in the world of luxury hotels and holidays across the globe? Well, the answer might surprise you (or not).
Relaxation is Key
It seems like everyone's craving some serious relaxation and rejuvenation this year, according to Tripadvisor's Seasonal Travel Index. More than half of travellers (a whopping 54 per cent) are on the hunt for trips that offer a chance to unwind and recharge. No wonder all-inclusive resorts and breathtaking destinations like the Maldives, Fiji, and Bali are all the rage right now.
Asia is Top of Mind
When it comes to the top travel destinations, Asia takes the crown 2023, showcasing the region's strong tourism comeback. You'll find a massive nine out of the top "25 Hottest New Hotels" in Asia, alongside eight of the world's absolute best hotels, with one of them proudly claiming the prestigious number one spot.
The Winner Takes It All (Brazil!)
If there had to be one big winner, it's Brazil baby! This vibrant country has stolen the hearts of travellers everywhere, snagging the most spots on the world list of winners. When it comes to Brazil, the possibilities for adventure, cultural exploration, and natural wonders are endless (and apparently the hotel quality isn't too shabby either!)
Sydney's Hotels are Better Than Melbourne
Turning our gaze to our hometown, New South Wales, with its stunning landscapes and vibrant cities, is home to the most winners across all categories in Australia. And when it comes to cities, Sydney takes the cake overall, with the highest number of winning hotels, followed closely by Brisvegas. That's not to say Victoria isn't doing well. If you ask us, properties like The Pullman, Lancemore Milawa and AC Hotel by Marriot are all well worth a stay.
Australian Hotels on the World's Stage
It's no surprise three Australian hotels have been recognised as some of the best hotels in the world this year. Aussie hospitality is truly next to none, and you won't find better comfort, service or ambience than at these three luxury hotels.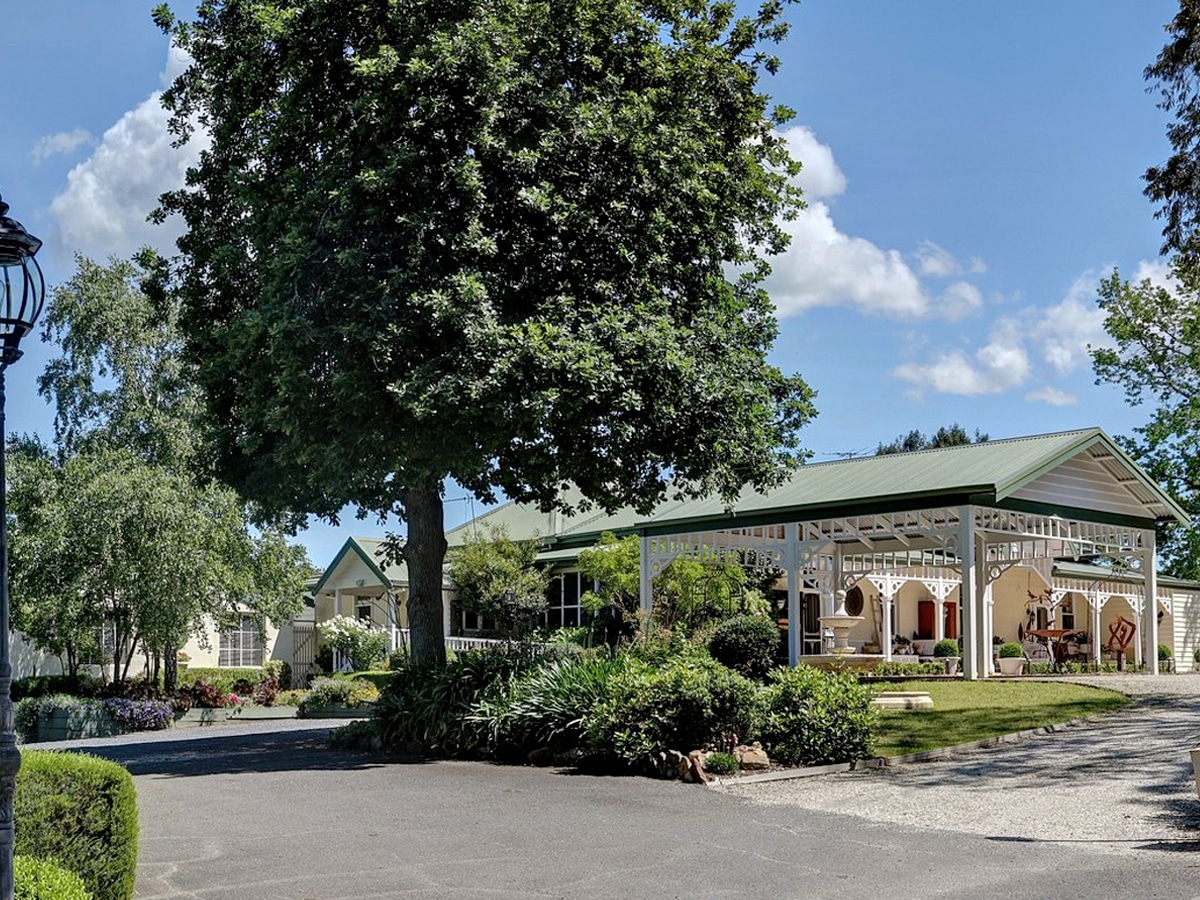 Yarra Gables, Victoria
Address: 55 Maroondah Hwy, Healesville, Victoria 3777 Australia
Price: AUD$215/night
Rating: 4.9/5 (992 reviews)
If bed & breakfast stay tickles ya fancy, you can't look past Yarra Gables in Victoria, ranked in at number three in the world in BnB category (and number one in the South Pacific!) With its own in-house sommelier (bougie), and world-class hospitality from owners Ralph and Helen, if you want to feel like you're staying in a home away from home, Yarra Gables is the perfect spot.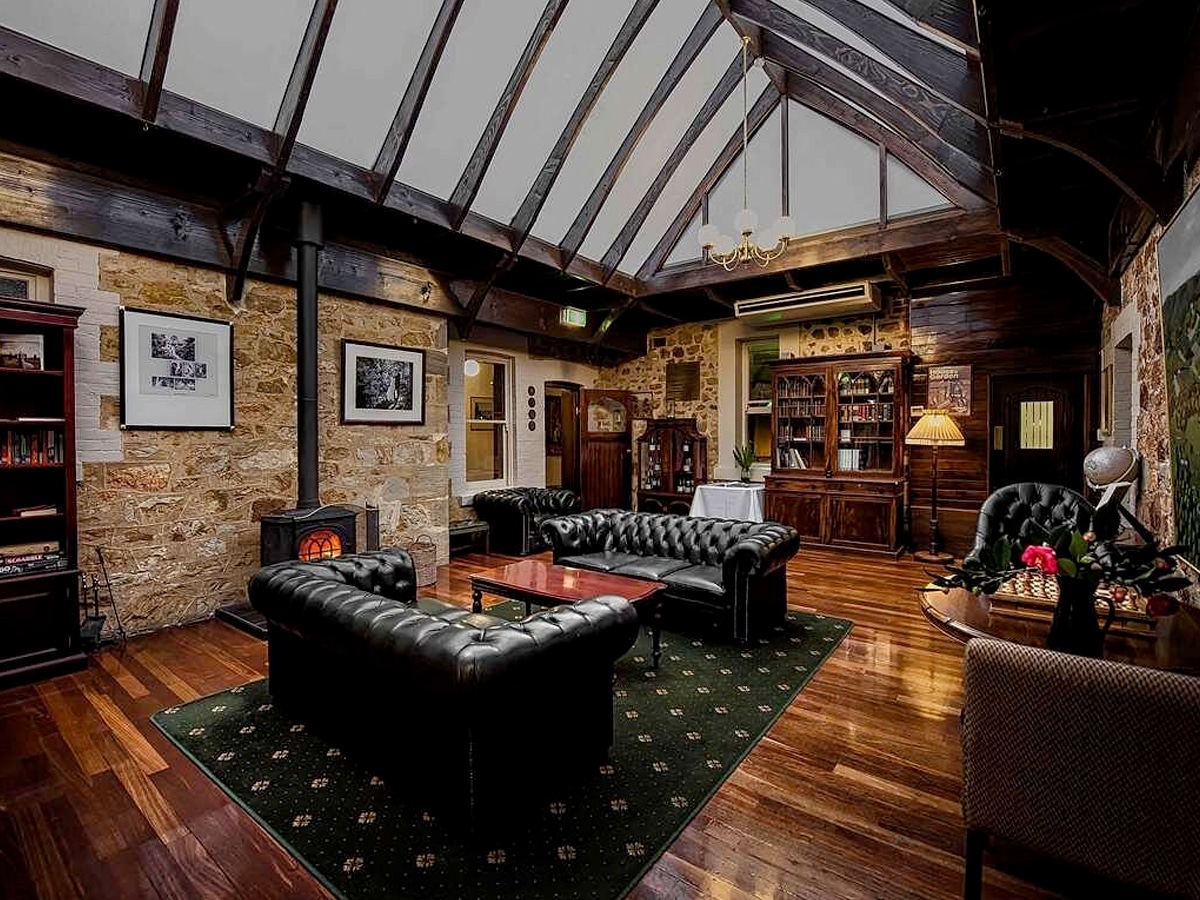 Mount Lofty House Adelaide Hills, South Australia
Address: 1 Mawson Dr, Crafers, South Australia 5152 Australia
Price: AUD$460/night
Rating: 4.8/5 (1,011 reviews)
Set on 30 acres of pure Adelaidean paradise, Mount Lofty House Adelaide Hills came in at number 24 of the best small hotels in the world. With less than 30 rooms, if you love a quiet and bespoke hotel experience, Mount Lofty House is the way to go.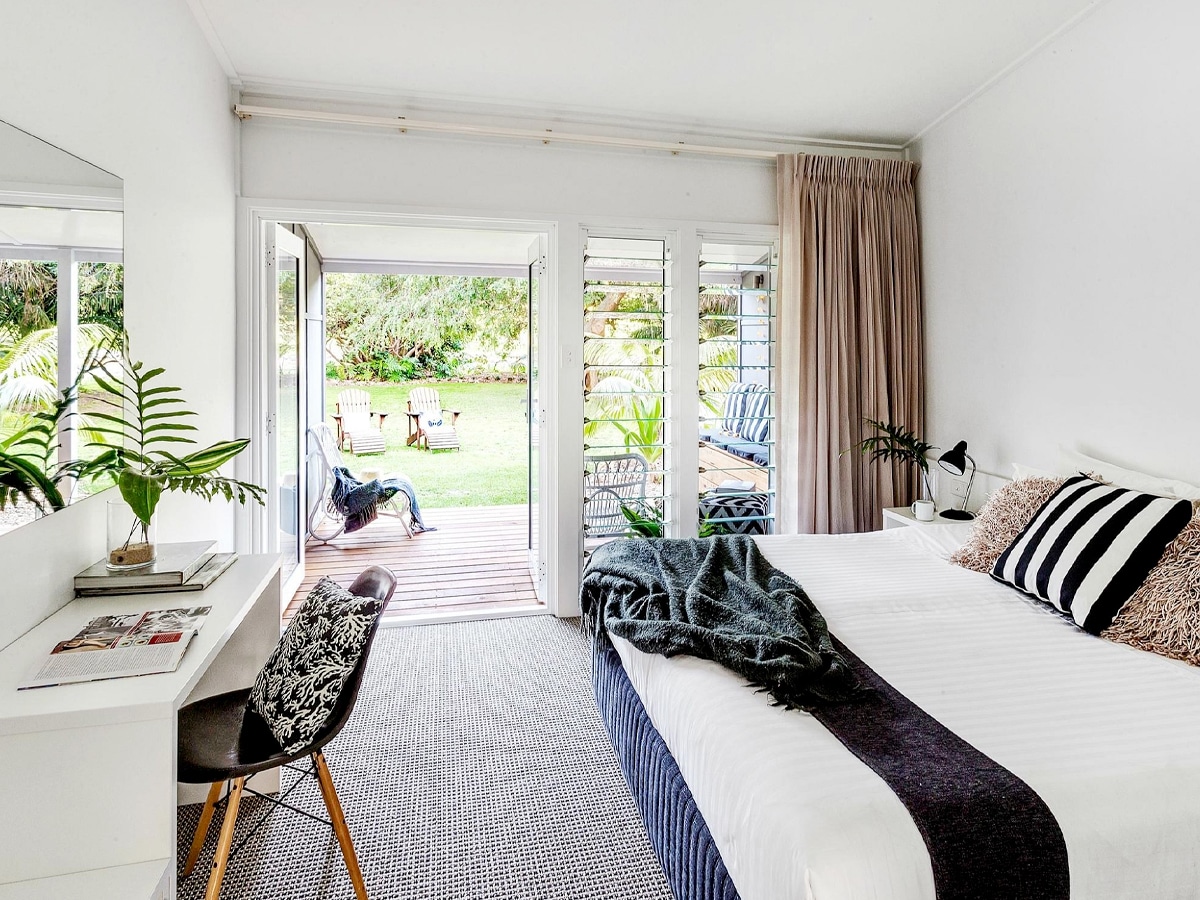 Pinetrees Lodge, Lord Howe Island
Address: Lagoon Road, Lord Howe Island 2898 Australia
Rating: 4.8/5 (827 reviews)
Pinetrees Lodge is the gorgeous Lord Howe Island ranked number 25 in the world for all-inclusives, and it's easy to see why. This hotel offers an insane range of packages for an unforgettable Lord Howe Island holiday. Packages start from five nights and include luxury accommodation, all meals, island airport transfers, use of lodge facilities and more. If you want to take it up a notch, seven night packages include a bonus coral viewing cruise, cooking class and conservation tour.
Top 10 Hotels in the South Pacific
Meanwhile, a separate list of the best hotels in the South Pacific was also created, and ya know what? SEVEN Aussie hotels have made the top 10, with Pinetrees Lodge taking the title of best hotel in the South Pacific for 2023. You beauty!
Pinetrees Lodge calls itself the perfect place to relax and escape the stress of everyday life (yes, please). Nestled on a stunning waterfront location on Lagoon Beach, apart from world-class views, you can enjoy endless activities like snorkelling, diving, surfing, walking, kayaking or just relax on Australia's most beautiful island. Ok, we're sold! Here's the entire list:
Best Hotels in the World FAQs
What is the best hotel in the world?
Based on Tripadvisor's 2023 list of the Best Hotels in the World, Rambagh Palace in Jaipur, India is the best hotel in the world. Dubbed 'The Jewel of Jaipur', it earned itself an impressive five-star rating from over five thousand reviews.
What is the best hotel in Australia?
The best hotel in Australia, as ranked by over 1.5 million travellers on Tripadvisor, is Pinetrees Lodge on the beautiful Lord Howe Island. With exceptional all-inclusive packages, it's the best hotel in Australia to kick back, relax and soak up the serenity.