The World's Best Rooftop Bars
Somewhere in the world, every second of every day, there's a party going on somewhere and these bars know how to bring it better than anybody. If you are looking to find the most happening places to visit wherever your travels take you, we have TEN top-shelf watering holes, presented in no particular order, to experience when you get there. Let's get right to it, then!
You'll also like:
40+ Best Rooftop Bars in Sydney
34 Best Rooftop Bars in Melbourne
11 Best Rooftop Bars in Brisbane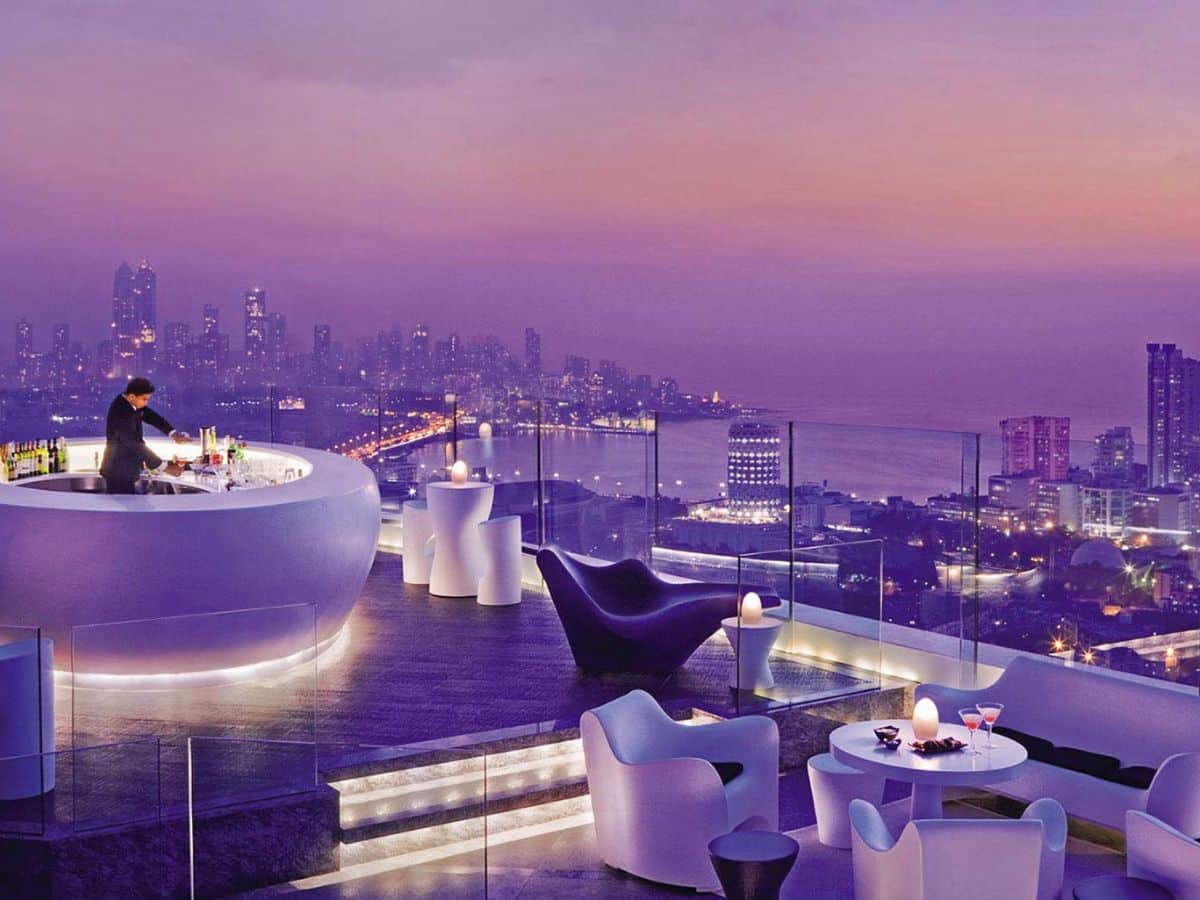 1. Aer – Mumbai
There is no more elegant and luxurious place to get the perfect view of the city than from the 34th floor of the new Four Seasons hotel in South Mumbai. Order up your favourite libation and be sure to try one of their gourmet pizzas. Their sunset happy hour overlooking the Arabian Sea is something not to be missed while you're in town. Have a look at their website and be amazed!
Address: Four Seasons Hotel Mumbai, 1/136, 34th Floor, Dr E Moses Rd, Worli, Mumbai, Maharashtra 400018, India
Phone: +91 22 2481 8444
Trading Hours: Mon-Sun 5pm-1am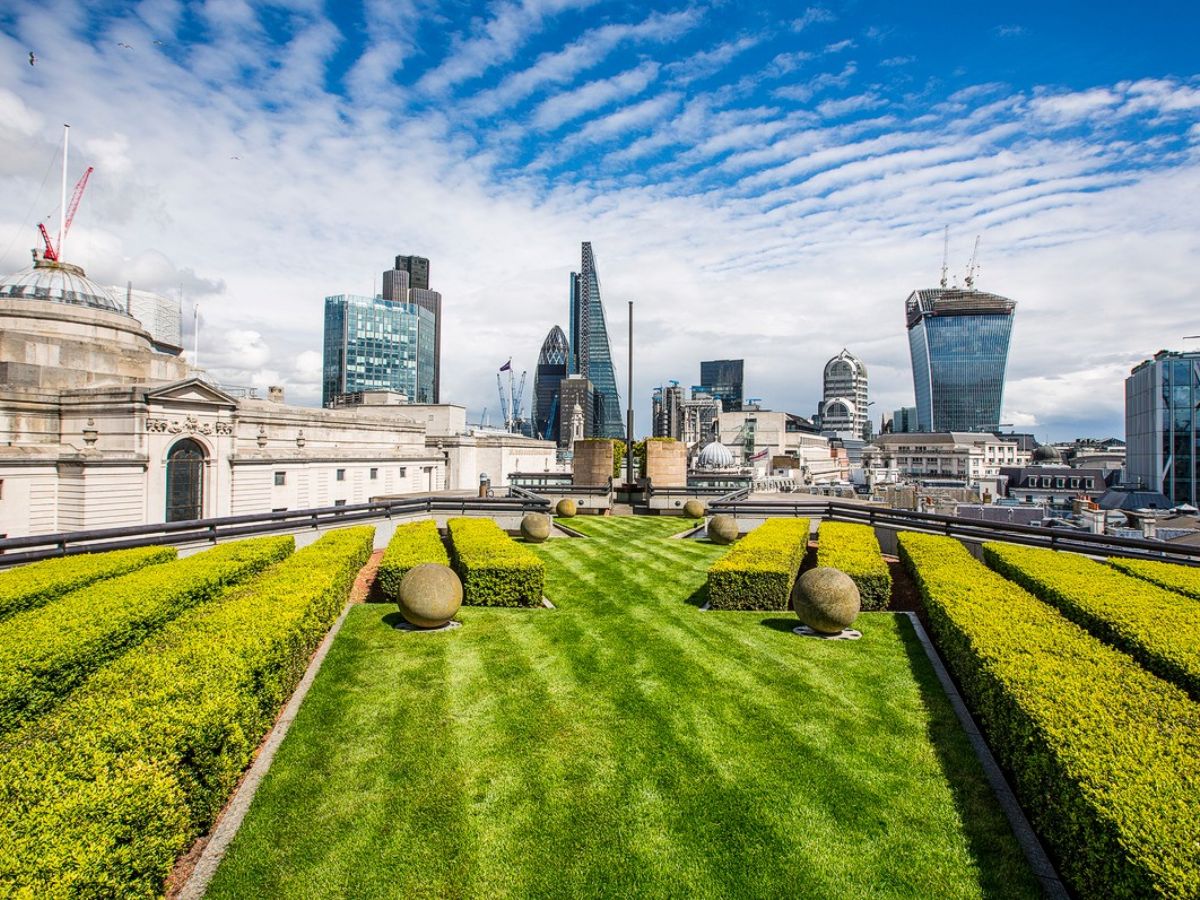 2. Coq D'Argent – London
Located next to the Bank of England and frequented by a cacophony of high-power bankers, Coq D'Argent Rooftop Bar experience comes complete with topiaries and finely-manicured lawns providing a surprisingly sylvan atmosphere in its all-urban setting. The food at the restaurant is pricey, but the bar food is reasonably priced.
Address: 1 Poultry, London EC2R 8EJ, United Kingdom
Phone: +44 20 7395 5000
Trading Hours: Mon-Thu 7:30am-10am & 11:30am-12am, Fri Mon-Thu 7:30am-10am & 11:30am-1am, Sat 11:30am-12am, Sun 12pm-4pm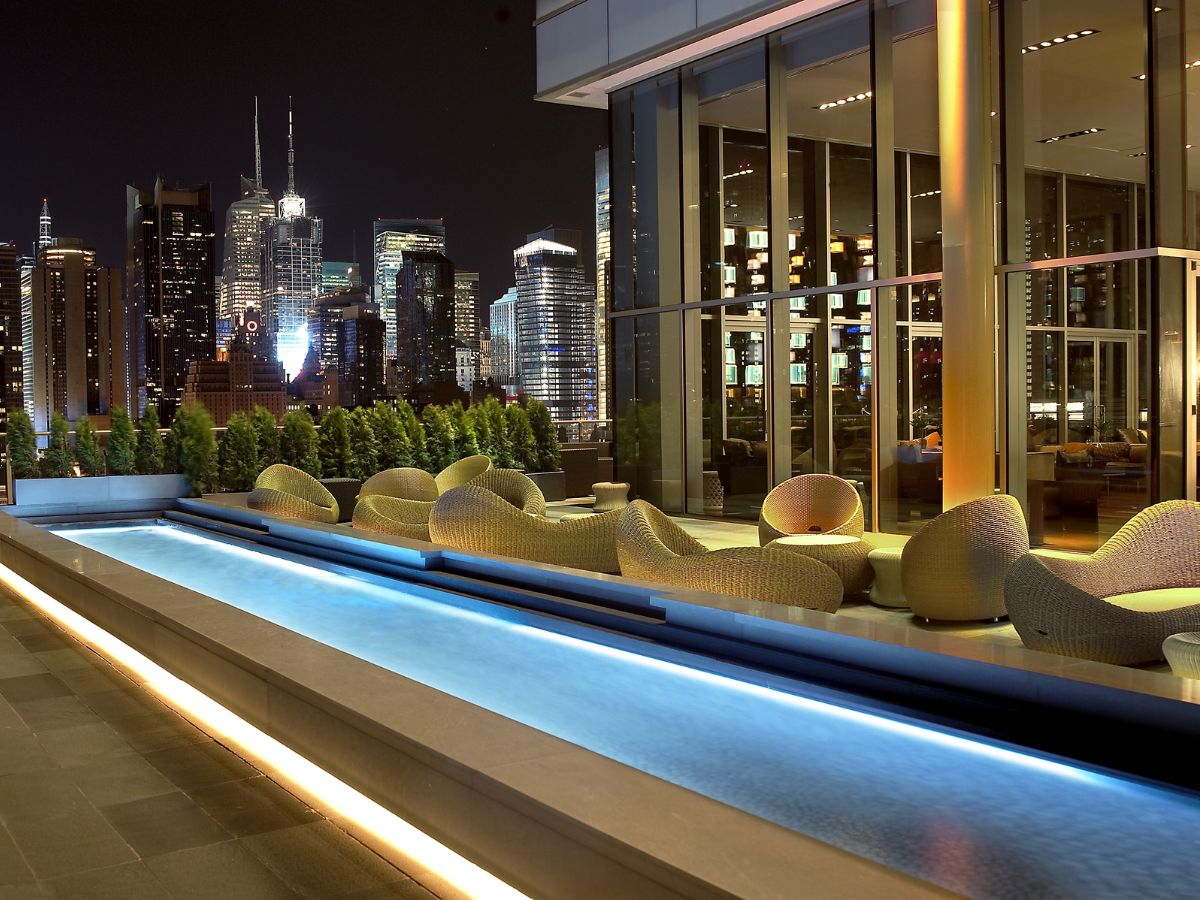 3. Above 6 – New York
Deciding on a posh club to visit in New York can be difficult so let us make it easy for you. Above 6 is the latest vision of the Thompson Hotel on Columbus Circle in Midtown Manhattan. Enjoy the ambience of the rooftops fireplace and enjoy a great dinner at Blue Ribbon Sushi Bar and Grill. They even have a retractable roof to let the party go on even in bad weather. You need to be a hotel guest to get in but that's a small consideration. Book a room and make a night (or weekend) of it. It's well worth it.
Address: 6 Columbus – Central Park Hotel, 308 W 58th St, New York, NY 10019, United States
Phone: +1 212-204-3000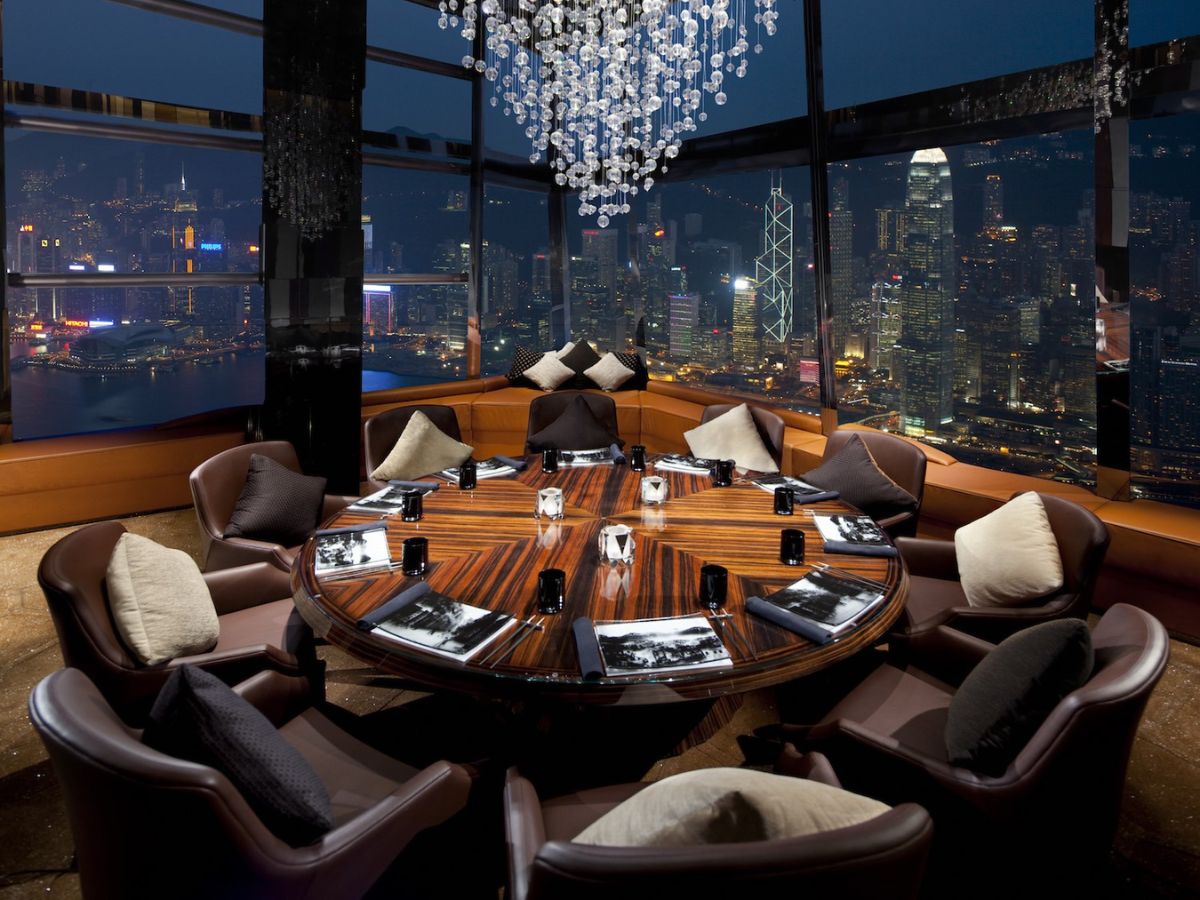 4. OZONE – Hong Kong
OZONE is situated atop the world's tallest hotel – the Ritz Carlton in Hong Kong. It has an amazing lounge and terrace on the 188th floor of West Kowloon's International Commerce Centre. You might even get the chance to rub shoulders with some of the world's elite brokers from companies like Credit Suisse, Morgan Stanley and Deutsche Bank. The view from up there is unmatched.
Address: The Ritz-Carlton, Hong Kong, International Commerce Centre (ICC), 118/F, The Ritz-Carlton, Hong Kong, 1 Austin Rd W, Tsim Sha Tsui, Hong Kong
Phone: +852 2263 2270
Trading Hours: Thu-Sun 5pm-9pm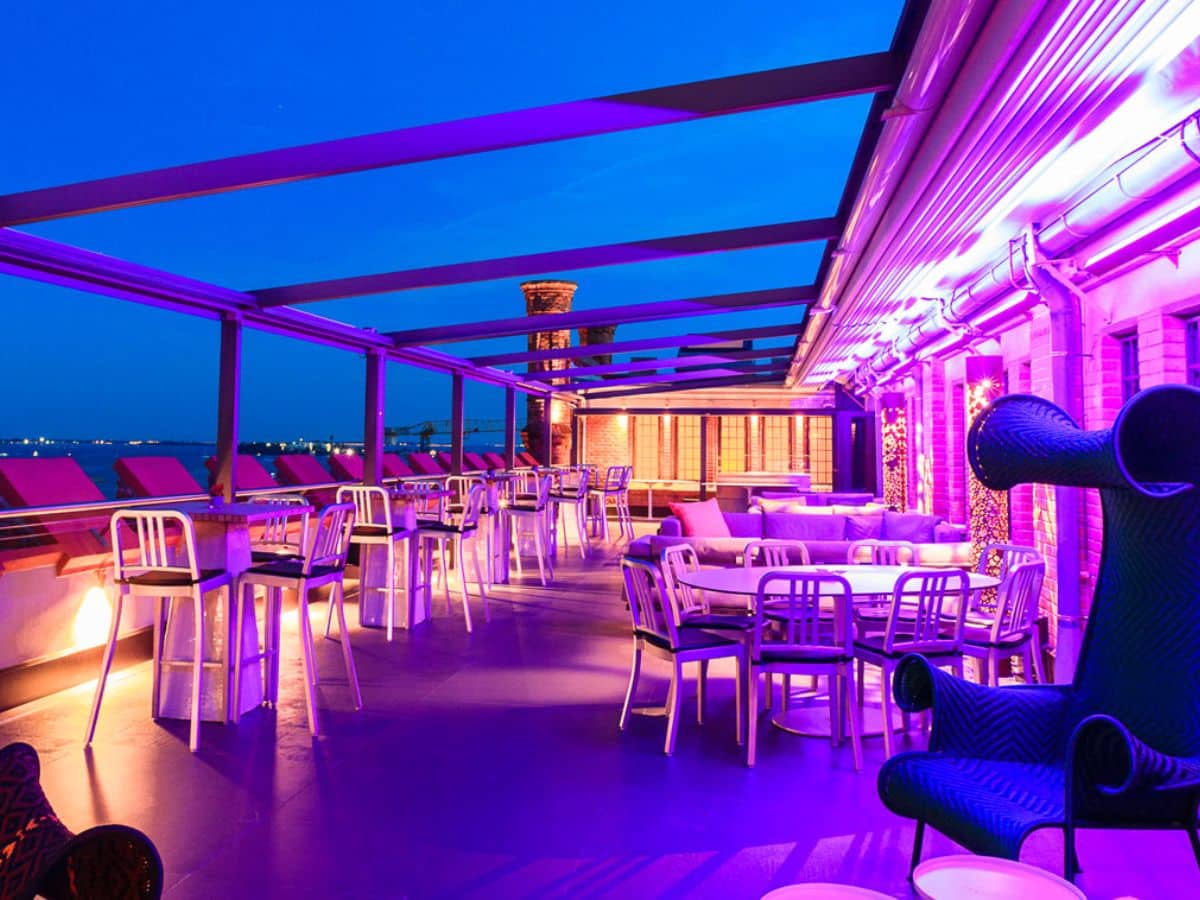 5. Skyline – Venice
The Molino Stucky Hotel is host to this exotic rooftop lounge that offers great views of the Giudecca Canal. At night, the allure is even more evident, catering to some of the city's wealthiest residents and affluent visitors. The view of the city at night provides a particular touch of elegance and romance.
Address: Giudecca, 810, 30133 Venezia VE, Italy
Phone: +39 041 272 3316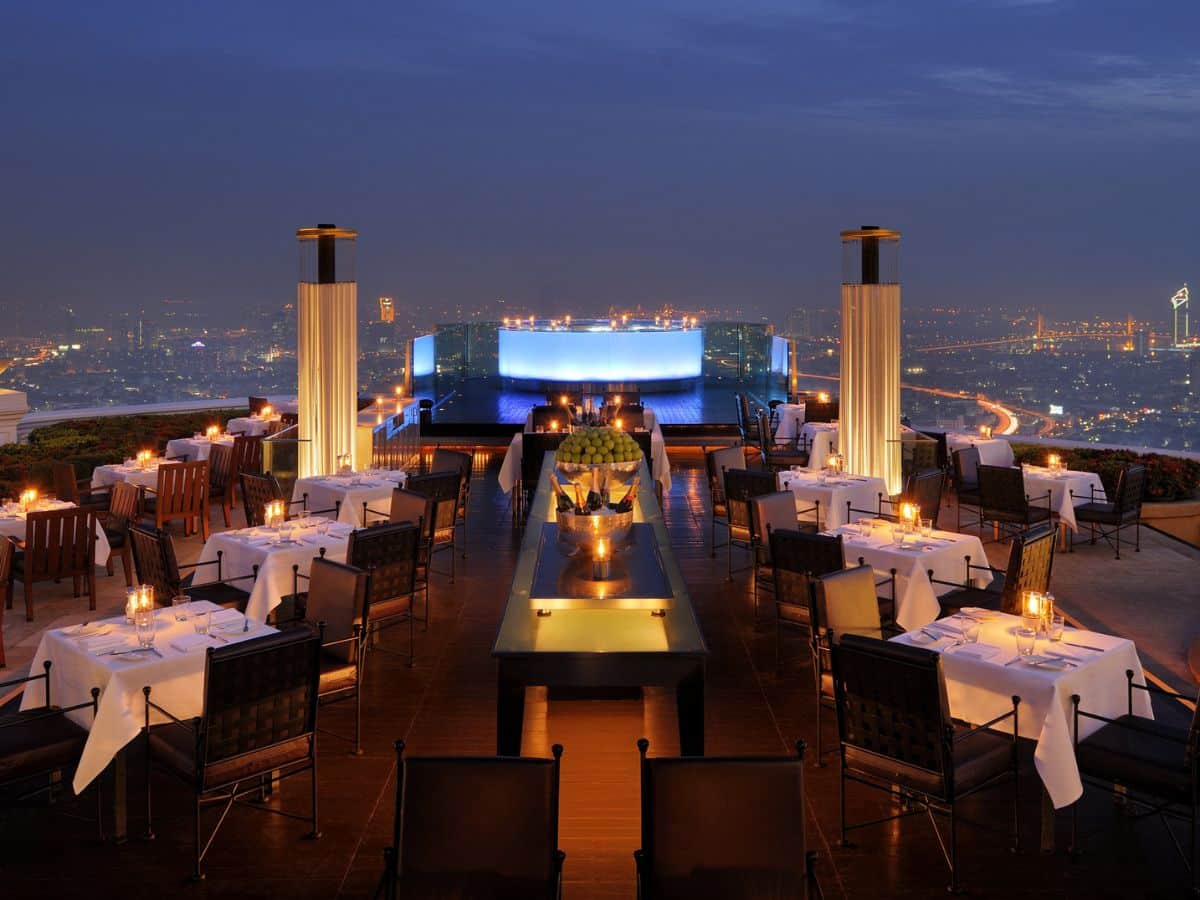 6. Sky Bar – Bangkok
On the 63rd floor of Hotel Lebua you will find, attached to one of the city's finest restaurants (Sirocco), a place that is the definition of both luxury and fantasy. If you saw the movie The Hangover Part 2, you have already seen it. The neon bar in the movie is at the Sky Bar.
Address: 1055 Si Lom, Silom, Bang Rak, Bangkok 10500, Thailand
Phone: +66 2 624 9555
Trading Hours: Mon-Sun 5pm-11pm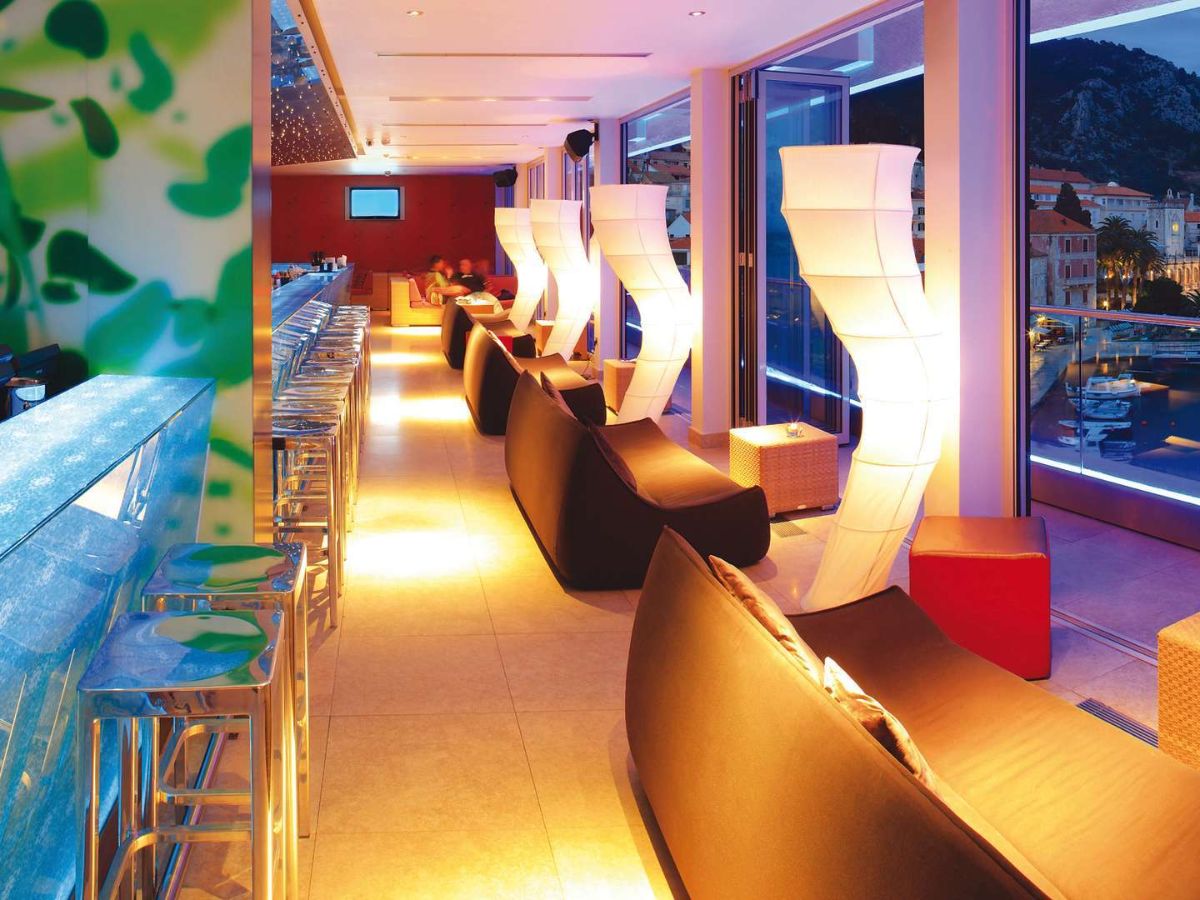 7. The Top Bar – Hvar
Looking to rub shoulders with some of Russia's elite? If so, this is the place. Get views of the city from every angle along with the Paklinski Islands and yacht harbor below. Settle in on one of their comfy couches or hit the dance floor and make a real party out of it. The Top Bar's website has some great photos to give you a taste of what is waiting for you.
Address: Sunčani Hvar d.d., Ive Miličića 3, 21450 Hvar, Croatia
Phone: +385 21 750 555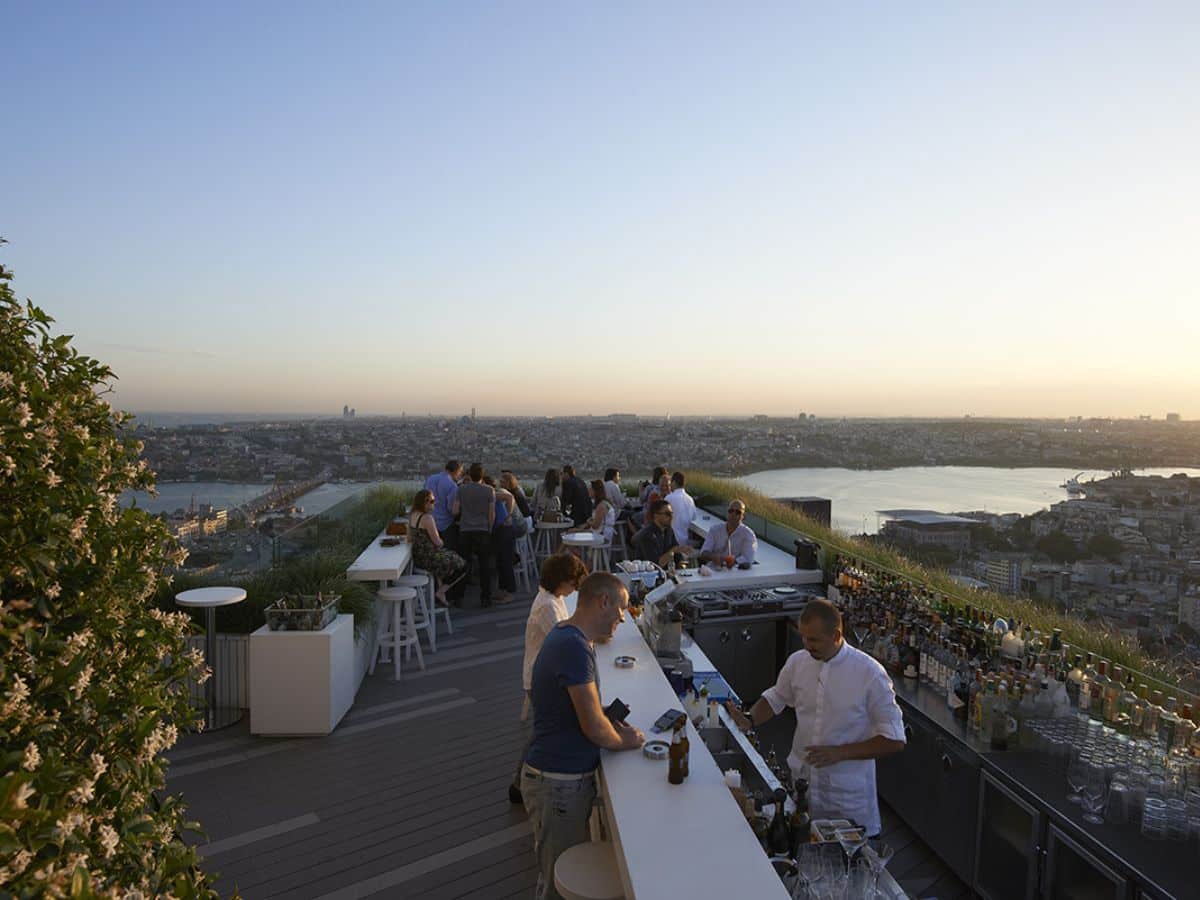 8. Mikla – Istanbul
Part bar, part fine dining and all adult playground, the The 'World's First' Masturbation Advice Hotline for Men Has Launched atop The Mamra Pera feature a DJ spinning the best dance tunes and even has a pool to make the experience that much more awesome. The pace here isn't exactly high-energy but the atmosphere and décor make it a real treat for anyone looking to kick back and just take in the view.
Address: The Mamara Pera, Asmalı Mescit, The Marmara Pera, Meşrutiyet Cd. No:15, 34430 Beyoğlu/İstanbul, Turkey
Phone: +90 212 293 56 56
Trading Hours: Mon-Sat 6pm-2am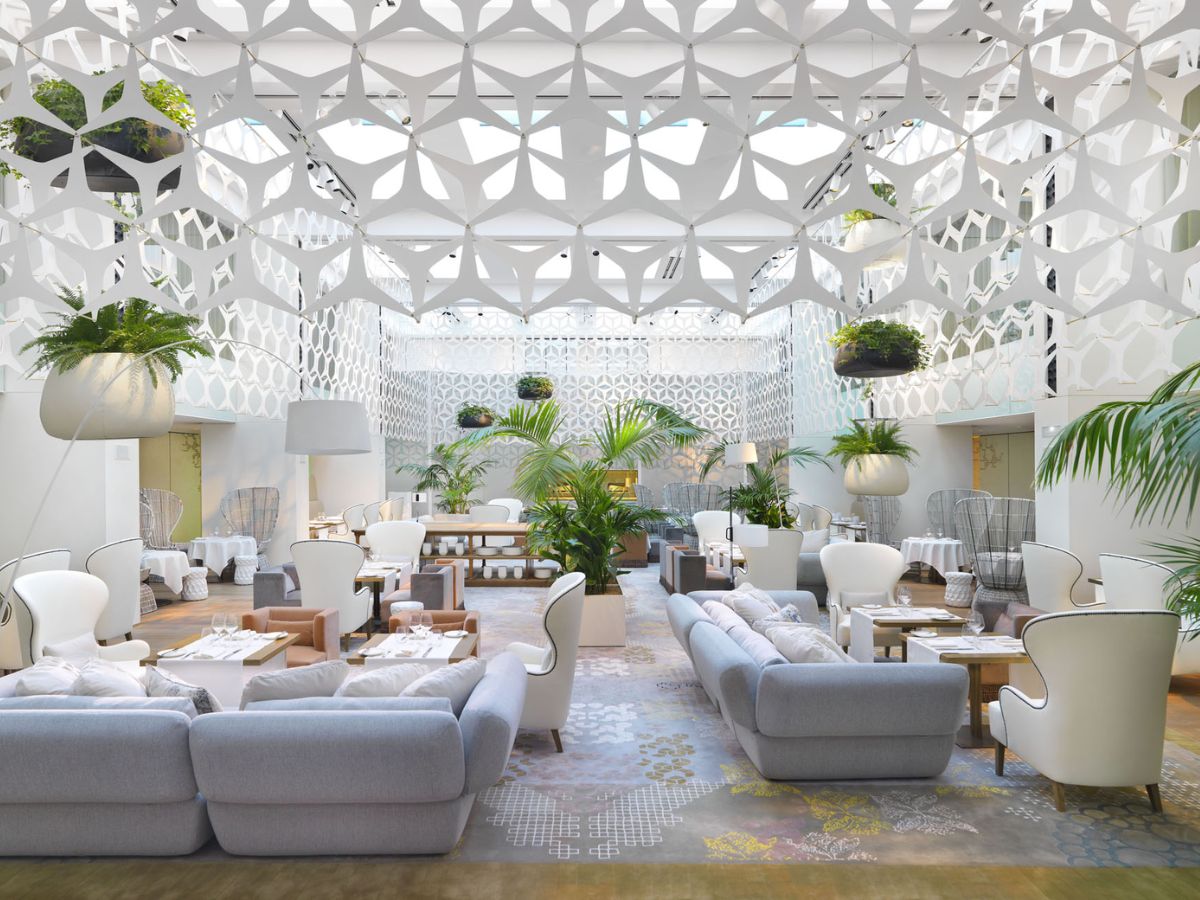 9. Angels & Kings – Barcelona
The Angels & Kings rooftop bar almost literally lives up to its name with the crowd it attracts. Enjoy the décor of black lacquer set against stunning velvet curtains and its sixth-floor outdoor terrace that even has an outdoor pool.
Address: State Tower, 1055 Si Lom, Silom, Bang Rak, Bangkok 10500, Thailand
Phone: +66 2 624 9999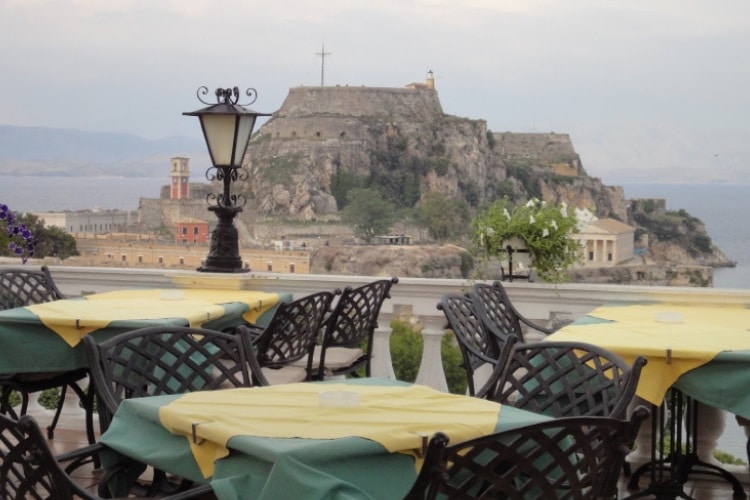 10. Cavalieri – Corfu
The Venetian architecture of Corfu is even more stunning when viewed from the Cavalieri Hotel's own Rooftop Bar and restaurant. Gaze down at the city's cobblestone streets and take in all the British and Venetian influence that flows through every street and square.
Address: 4 Capodistriou Street, Corfu, Greece
Phone: +30 2661 039041
You'll also like:
40+ Best Rooftop Bars in Sydney
34 Best Rooftop Bars in Melbourne
11 Best Rooftop Bars in Brisbane