G-RO Pushes the Six Luggage Around
It's interesting that nearly every other type of transport—from shopping carts to baby carriages—are pushed, yet our luggage remains a conveyance that has to be pulled. The result is a suitcase or carry-on that is awkward to use and not very ergonomic. G-RO is offering a new carry-on that can be pushed instead, making your travels that much more comfortable.
The G-RO Six Luggage is a direct descendant of G-RO's other projects, which lead to the company becoming the most successful crowdfunded luggage campaign yet.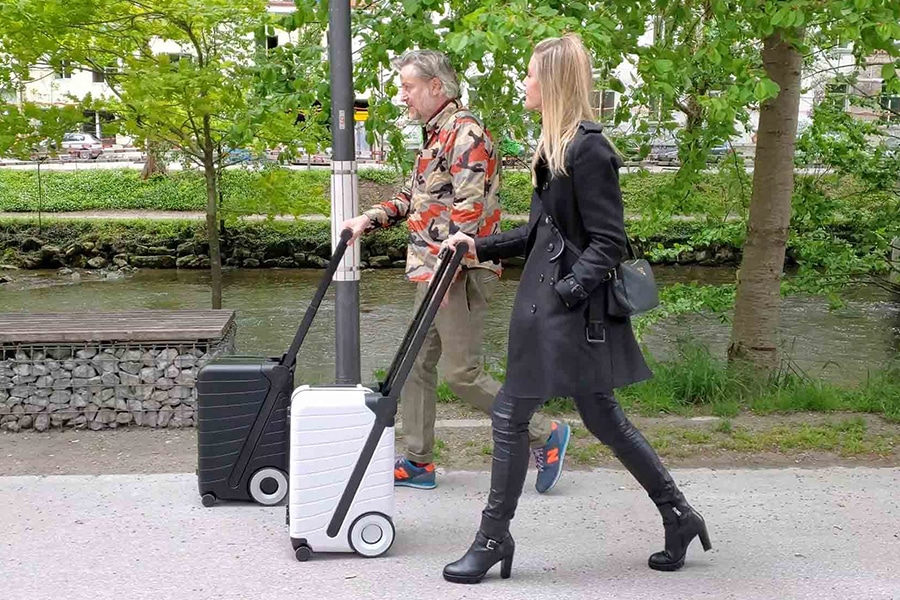 The Six uses G-RO's axle-less wheels to provide a smoother ride and features four front-bearing wheels total. The handle comes out of the luggage at a 66-degree angle, which maximizes your body weight to push the bag. Instead of you having to expend extra energy pulling, your body weight pushes the luggage without you having to exert yourself. Plus, the push design lets you more easily navigate crowded terminals and other spaces without having to apologize to everyone you run into.
The handle also uses G-RO's patent-pending split handle design for increased ergonomics and functionality. You can also use the handle to stack your other items on for easier carrying. The luggage also stays true to carry-on dimensions (22 inches X 14 inches X 9 inches), so you're not trying to fight unsuccessfully to stuff it into an overhead compartment.
And since it will be in overhead spacing, where it will no doubt be abused, smashed, and bounced around, the Six comes with a polycarbonate shell that will protect even your most fragile items. That shell also helps to compress your packed gear, thus maintaining its shape so that it better fits where it needs to go. Finally, the Six has 38 litres of packing space—more than enough for your vacation necessities.