Go Big or Go Home at Steamboat Ski Resort
As avid skiers, it was absolutely insane to get the chance to visit Colorado with Ikon Pass, where you can find some of the best slopes in the world. The first leg of our trip brought us to Winter Park Ski Resort, a veritable hidden gem that we were delighted to discover. From there, it was off to Steamboat and its 165 trails. And for any outdoor enthusiasts, this place is an absolute mecca.
If Winter Park is the quiet achiever, Steamboat is the louder obnoxious older brother that everyone loves, and we mean loves. Here, you'll find a broad spectrum of runs, a bustling town, and North America's longest alpine rollercoaster, among other things. Yes, we said North America's longest alpine rollercoaster. It's maybe a little bit of an eyesore smack-bang in the center of the hill, but super fun, to say the least.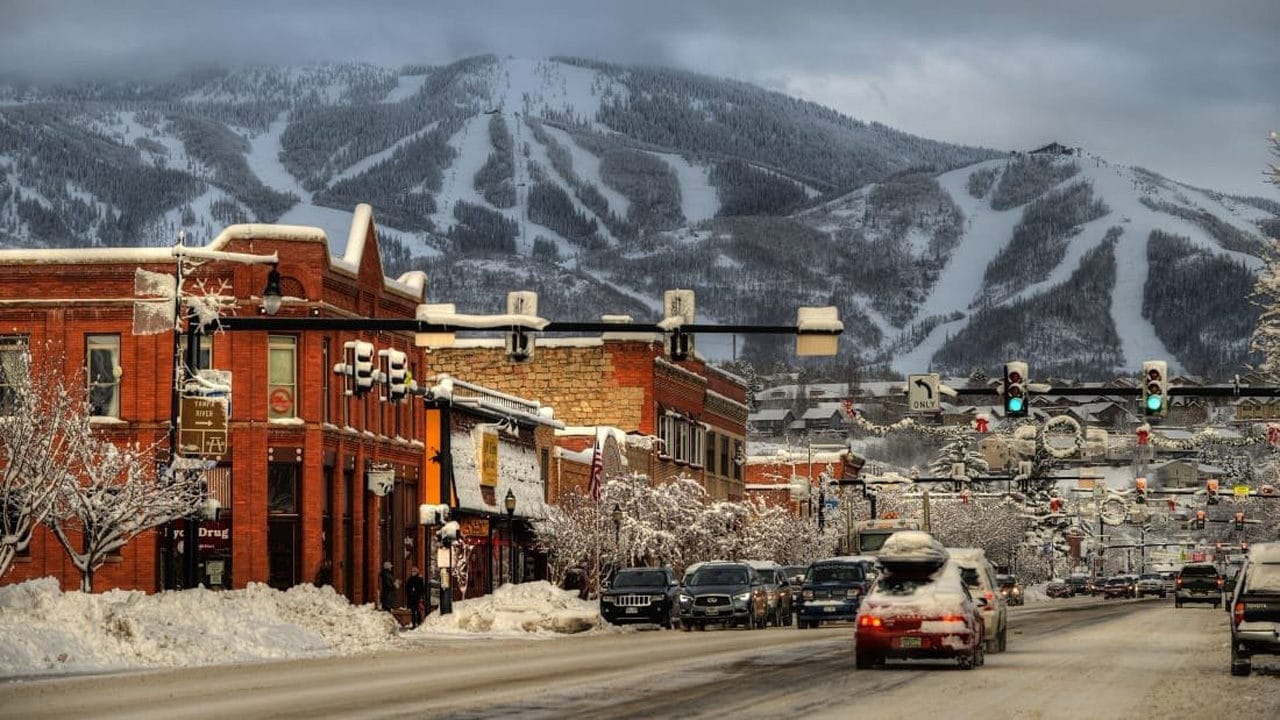 So what are the distinguishing factors that make Steamboat different from other Colorado mountains? The exceptional topography and quality of snow, two things synonymous with the best skiing. You see, as the North American snowstorms travel across the Utah mountains like Park City and Deer Valley, they're soon to pass over the Utah desert, which tends to dry out the snow. The next thing they hit after passing over the desert? Steamboat Mountain. That means a dumping of dry, light, and perfect "champagne powder" snow during the winter months.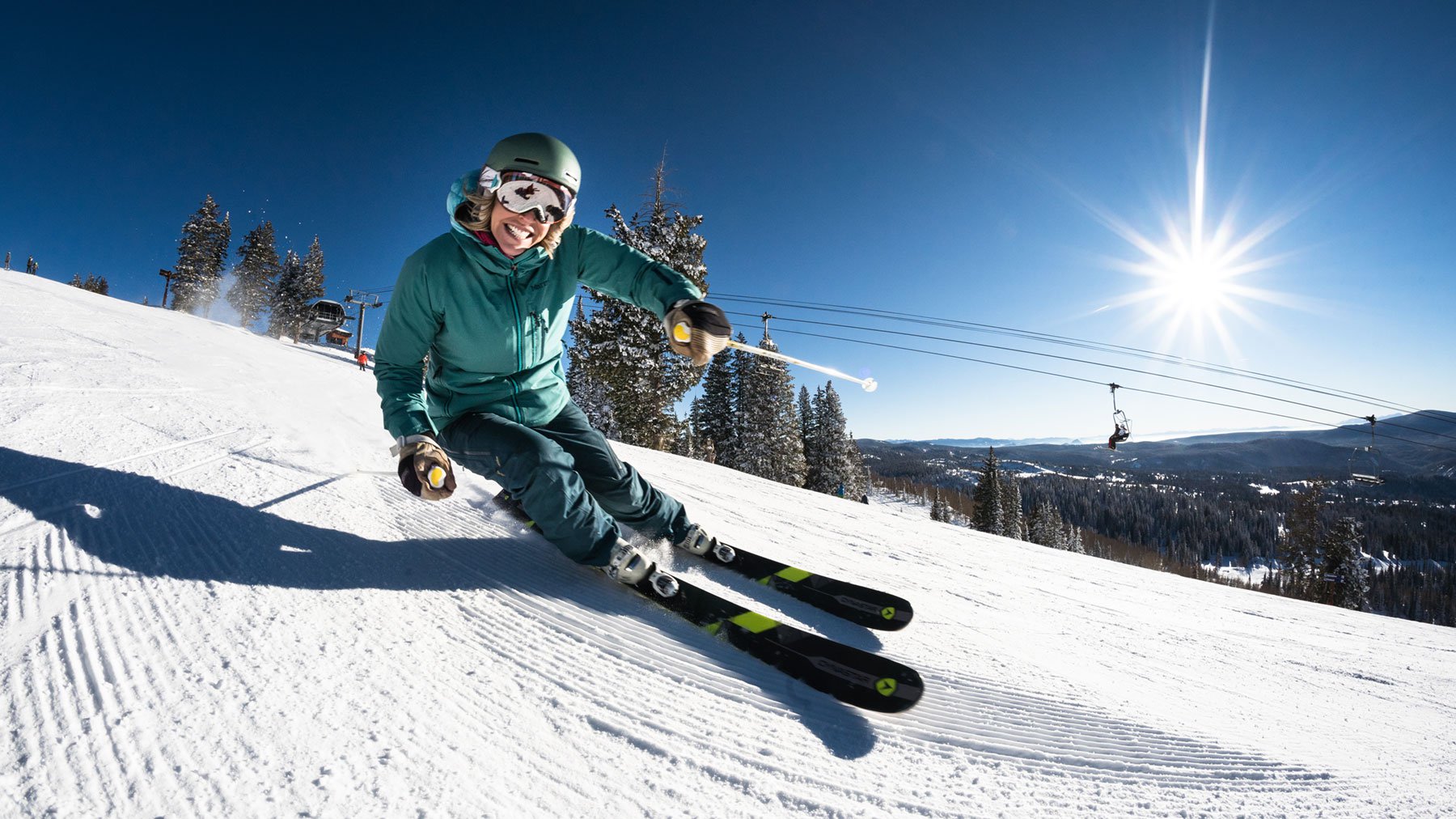 Just to be clear though, we visited Steamboat in early spring, so while we weren't exactly skiing that vintage "champagne powder", it was a little more like champagne on ice in the early mornings. Should you similarly find yourself in Steamboat during spring months, we recommend starting the day on the Sunshine Express Lift. It gets the most amount of morning sun and that tends to soften up the snow. What's more, it delivers access to some great terrain with long carving turns for beginners and experts alike. For something more challenging, head over to Chutes 3, 1, and 2, which are listed here in order of least to most difficult. Ultimately, no matter which trail you hit on the mountain, you'll encounter some of the best skiing in the world. We certainly did.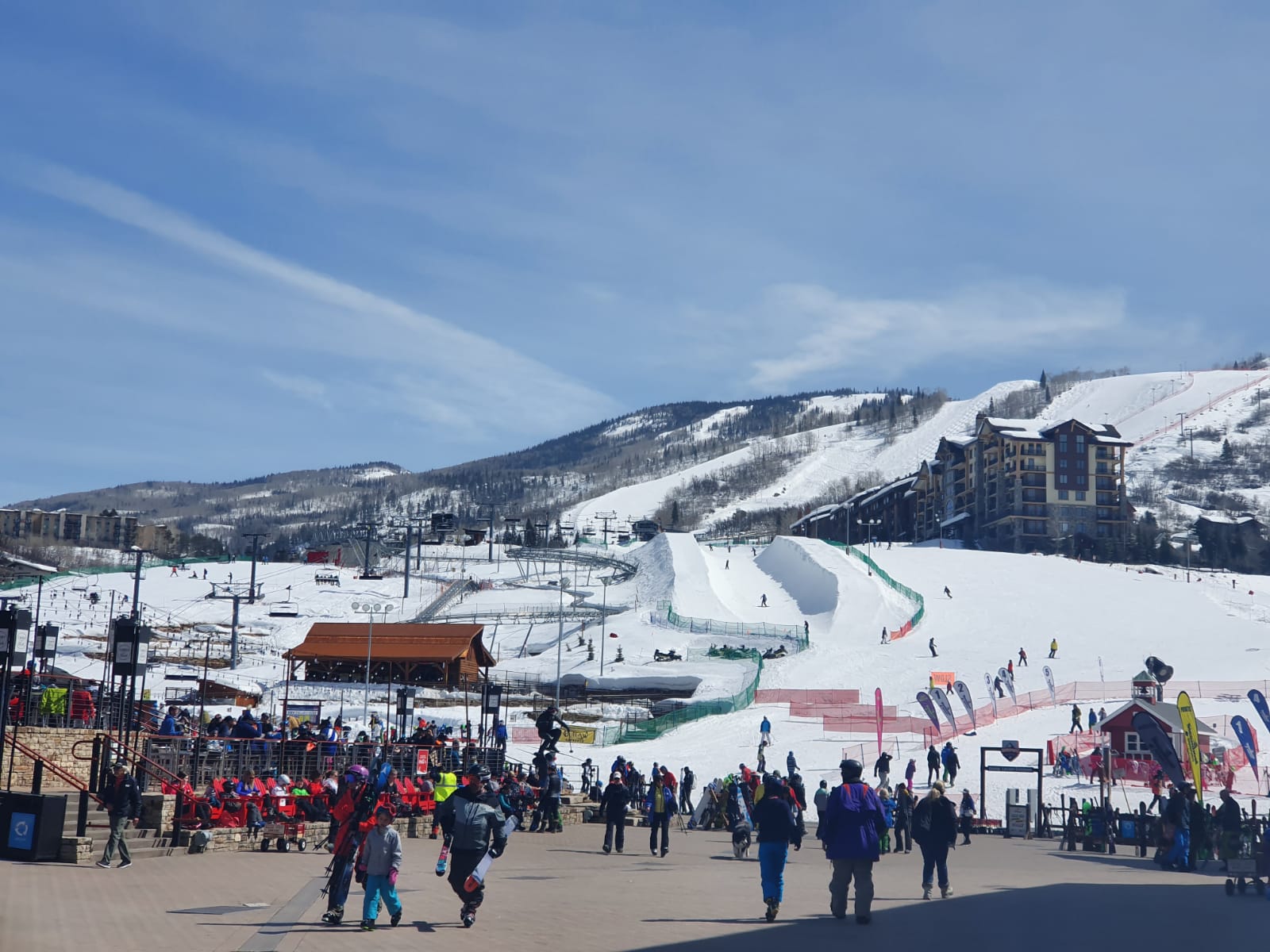 Of course, great skiing is merely the tip of the iceberg (no pun intended). For starters, the nearby town of Steamboat Springs is more like a small, thriving city, complete with cool people, great bars, and killer restaurants. Speaking of killer restaurants, Low Country Kitchen serves up some of the tastiest fried chicken we've ever had. Along similarly delicious lines, the craft cocktails and charcuterie plates at Laundry are nothing short of spectacular. Oh, and let's not forget the Haymaker Sleigh Ride Dinner, during which you literally eat dinner while riding around in a horse-drawn sleigh. To our surprise, the dinner was actually pretty good! In general, the town of Steamboat is a young adventurer's dream come true, where you can ski or snowboard all day and then indulge all night, should you so desire.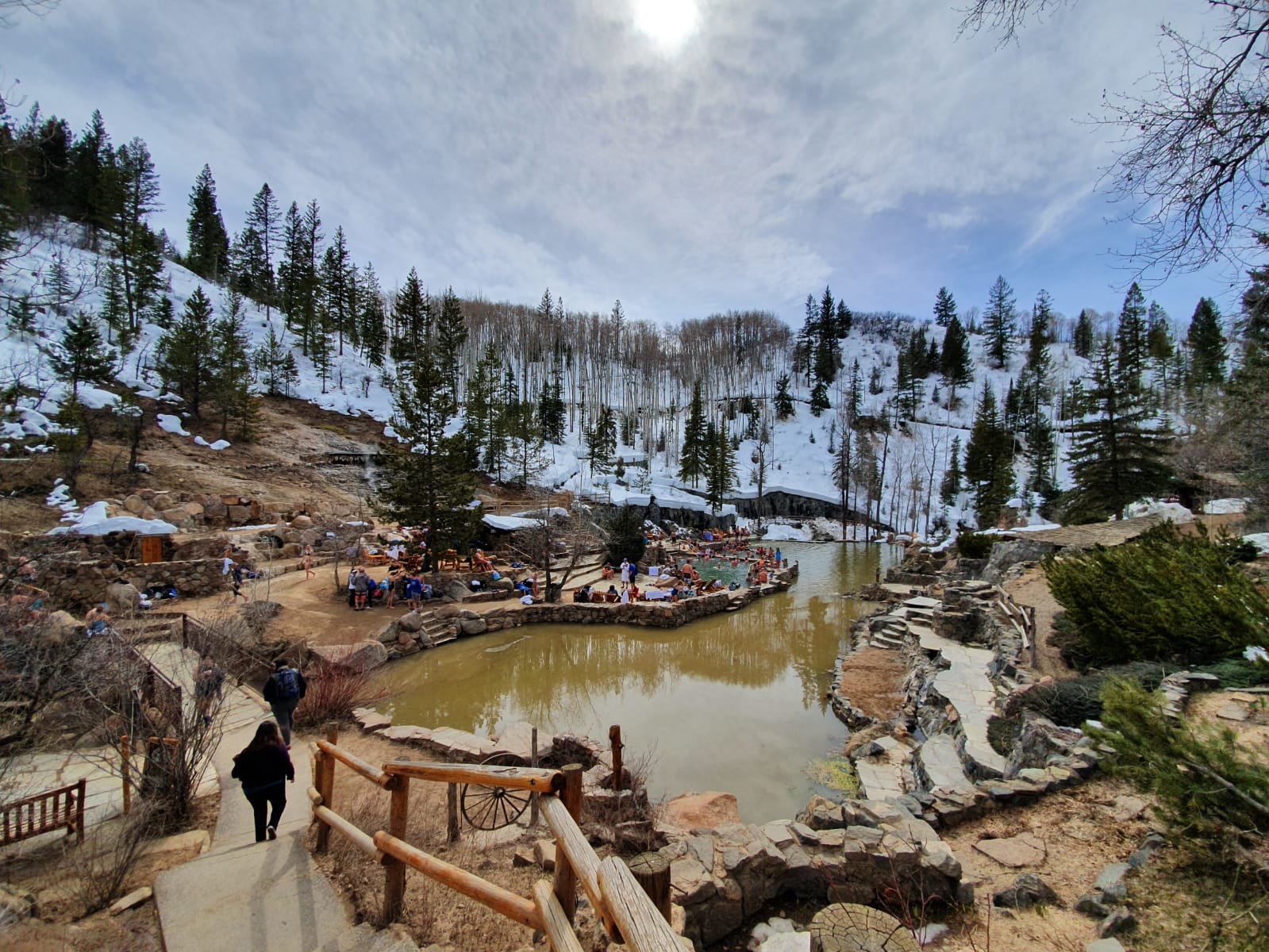 Meanwhile, there's a different kind of sensory experience just outside of town. It goes by the name of Strawberry Park Hot Springs and it's the stuff of legend. We like to think of it as a massive, all-natural jacuzzi made by mother Earth herself. Go at night and you might find yourself surrounded by nude bathers. Giving it some extra charm are the epic surroundings of Colorado wilderness. Again, it all makes for the perfect way to end an intense day of skiing or snowboarding.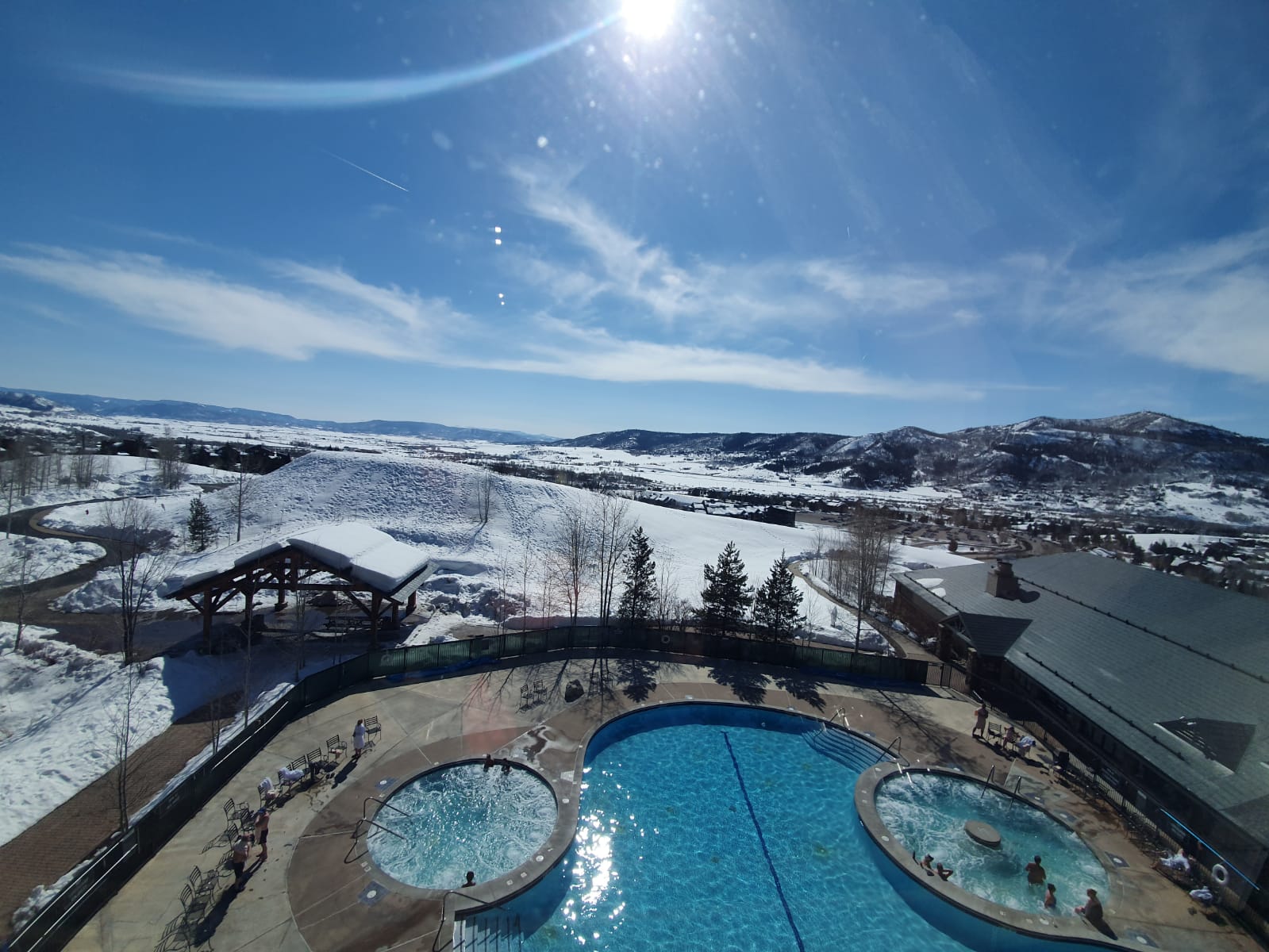 When vacationing in Steamboat, you can either stay at the ski resort or shack up downtown in Steamboat Springs. We can personally recommend The Steamboat Grand, a massive hotel that takes rustic themes to luxurious heights. Between the impeccable rooms, friendly staff, relaxing spa, restaurants, bars, and activities, you'll be tempted to stay off the slopes altogether.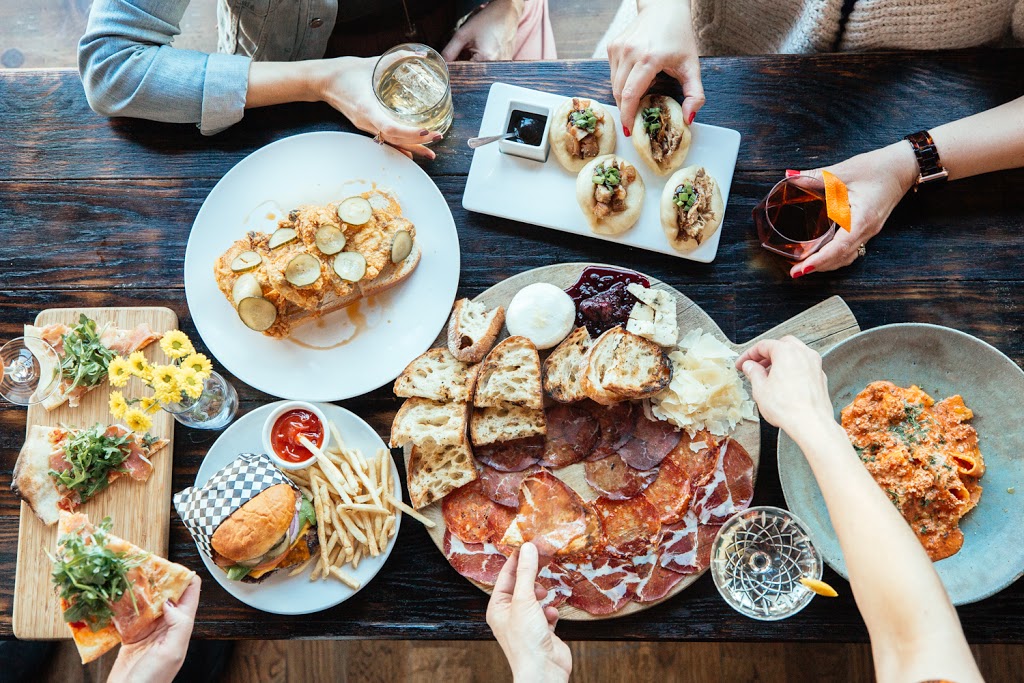 While flying directly into Steamboat can get a little expensive, you might want to touch down in Denver first instead. Only a three to four-hour drive away, landing there gives you the perfect excuse to spend a day or two in Mile High City. Trust us when we say that Denver is more alive than ever before. Along with an influx of young and energetic people, there has come an absolute explosion of activity. We spent some time in Denver before leaving for Winter Park and wrote about the experience in our previous article. If you venture there on your way back, we recommend a visit to the Dairy Block, a micro-district in the historic LoDo neighbourhood. It was here that we ate lunch at Denver Milk Market, home to 15 restaurants and bar concepts.
Our trip was a blast and Ikon Pass made it happen, so a big thanks to them. If you're a fellow outdoor enthusiast, you owe it to yourself to check them out. Buy one of their passes and you'll gain access to 39 global ski destinations and lift passes around the world. Consider it your gateway to endless adventure. Our experience—which entailed visits to both Winter Park and Steamboat—couldn't have possibly gone better. Pick up one of their passes and prepare for endless amounts of outdoor adventure.
The better news? Mt Buller has just signed on with Ikon Pass joining the ranks of Thredbo in New South Wales, Coronet Peak, The Remarkables, and Mt Hutt in New Zealand, and Valle Nevado in Chile in the Southern Hemisphere. And in celebration of Mt Buller's inaugural Ikon Pass season, 19/20 Ikon Pass holders will get bonus early access to Mt Buller for the 2019 season starting this June, along with regular access to the 2020 season. That's two seasons, with the purchase of one pass. 
The Ikon Pass is available now at early discounted rates starting at $649 USD at www.ikonpass.com and extended through to Monday, June 10 when purchased through selected regional travel partners.