Hotel Chain Reveals the Bizarre Reality of Luxury Travel Post-Pandemic
With news that the Bali-Australia bubble is likely being put on hold and New Zealand recording its first cases of COVID-19 in months, it might be a little while before we see international travel on the cards. That hasn't stopped The Westin Resort Nusa Dua from giving us a glimpse of what we're missing out on, though. The Bali-based hotel is adapting to the strange, new times we find ourselves in, abiding by the strict hygiene and safety protocols set out by respective governments across the globe. In a new video posted to the hotel's YouTube, you can see the lengths the chain has to go to in order to satisfy health standards, which to be honest seems incredibly challenging, not to mention exhausting.
You'll also like:
49 Places You Can Buy Face Masks in Australia
Northern Territory Borders Will Reportedly Stay Shut for 18 Months
This Insane Crush-Proof Luggage Case Charges Your Phone and Laptop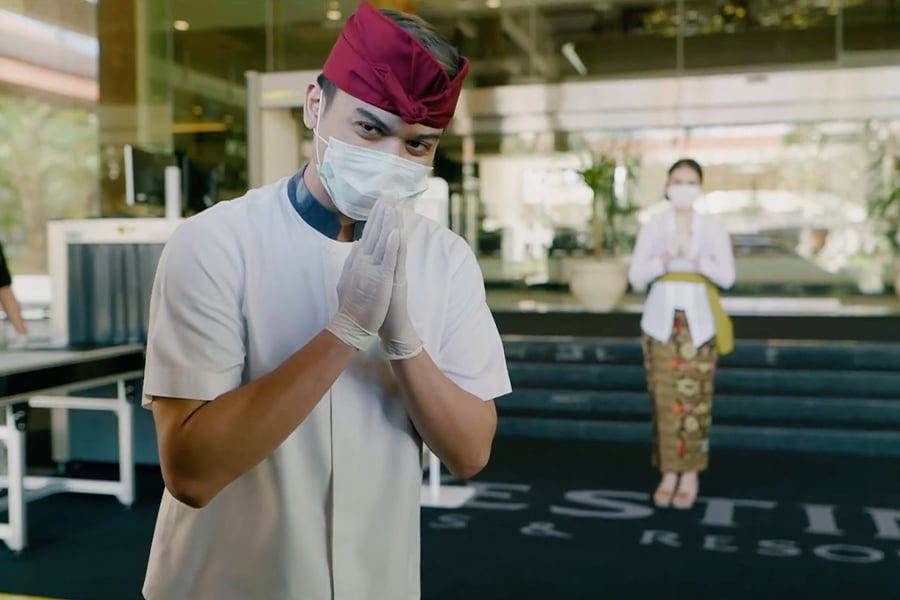 While The Westin has a lot going for it, the five-star hotel situated on the Bali southern shore has faced familiar problems. With a lack of tourists able to visit the region, times have proven difficult, but the venue is optimistic things are travelling in the right direction. "We are committed to ensuring peace of mind and safety for our guests and our associates, so we have deployed scientifically supported practices and innovations to improve hygiene while supporting a comfortable guest experience," The Westin Nusa Dua said in a statement. "On arrival, guests pass through a thermal scanner and luggage is disinfected before being brought into the hotel. Face masks are mandatory for all guests upon arrival and in public areas of the resort, and all our associates are wearing both masks and gloves."
Further to that, stringent cleaning protocols have been heightened with "frequent and rigorous" cleaning of all areas with hospital-grade disinfectants, including all high-touch areas, like elevator buttons, handrails and door handles. The Westin has added hand sanitising stations strategically placed around the resort, with all associates who work directly with guests wearing PPE. It's a massive undertaking, but one that sadly, all hotel chains and accommodation will be forced to implement in order to stay afloat.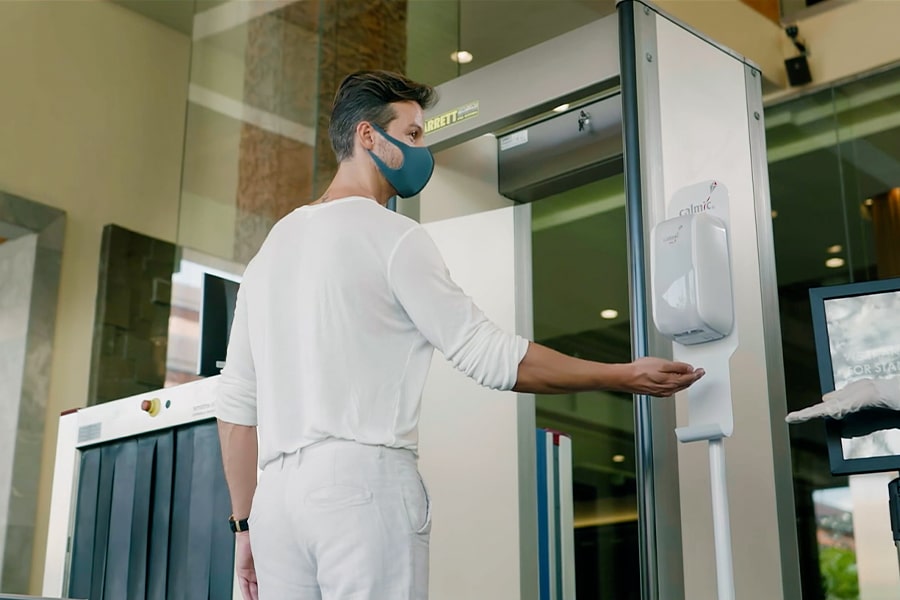 In the video, we see just how much goes into keeping guests safe, whilst also providing a luxury experience. One of the biggest additions is the integration of app-based technology. With interaction between staff and guests kept to a minimum, The Westin has turned to technology to boost the experience, something we're likely to see more of across the board. Guests will now be able to control their check-in, bookings, cleaning and facility use through their smartphone, reducing the need to call for a concierge.
The Westin has obviously put a lot of time and energy into ensuring the safety of guests and workers, but like all things in 2020, the industry bounceback remains uncertain. Here in Australia, the accommodation sector is being savaged, with interstate bookings and international travel placed on hold. It could be some time before things recover, so it's likely we'll see more hotel chains keen to spruik their hygiene credentials. It's a weird future, no doubt, but with COVID-19 wreaking havoc across the globe, you can never be too careful.
You'll also like:
49 Places You Can Buy Face Masks in Australia
Northern Territory Borders Will Reportedly Stay Shut for 18 Months
This Insane Crush-Proof Luggage Case Charges Your Phone and Laptop