Qantas 'Flight To Nowhere' Sells Out in 10 Minutes
Australia's national carrier is inviting you to reignite the joy of flying and visit some of the most iconic destinations where there are no border restrictions or quarantine required. Taking to the skies inside the 787 Dreamliner for those who just want to spread their wings, Qantas is taking passengers absolutely nowhere and apparently, we're all thrilled.
You'll also like:
Qantas Antarctica Flights are Coming Back in November
Moncler x Rimowa Luxury Luggage Collab Comes With its Own LED Screen
Amex Offering 55K Bonus Qantas Points for New Qantas Ultimate Card Members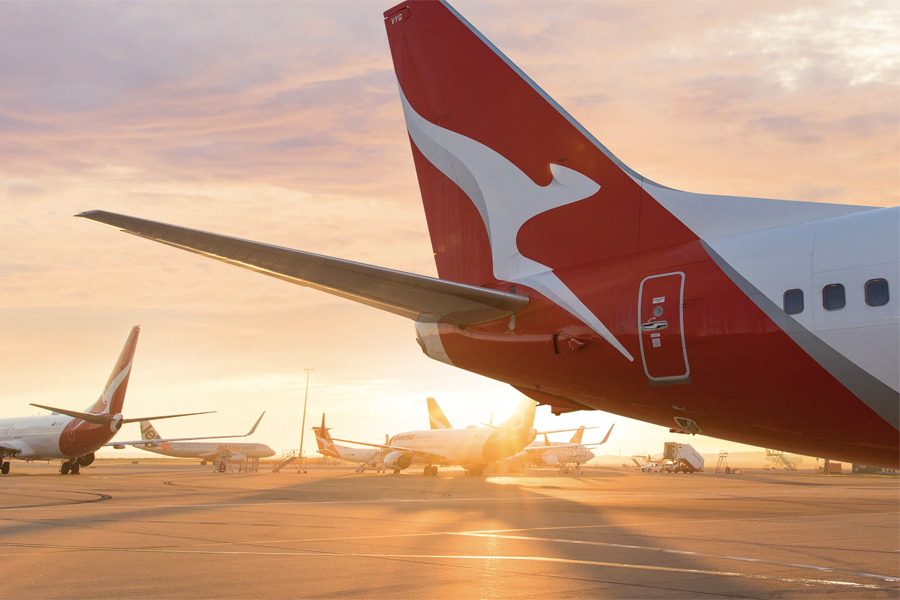 Departing from and then subsequently landing in Sydney Domestic Airport on Saturday 10- October in the state-of-the-art B787 Dreamliner aircraft, passengers will traverse the nation in a plane usually reserved for long haul international flights. But don't think you won't see anything on your Qantas flight to nowhere. Thanks to the much larger windows, travellers will see even more of this sunburnt country during the low-level flybys of unique and iconic destinations like the Great Barrier Reef, Uluru, Kata Tjuta, Byron Bay and the picturesque Sydney Harbour.
Qantas has warned those taking the trip that inflight entertainment won't be available on this flight, so when you get bored of taking in Australia's incredible scenery, you might want to have a book or an iPad ready to go. With a choice between Business ($3,787), Premium Economy ($1,787), or Economy seats ($787), each of the 134 passengers will receive a range of goodies like a pair of Qantas Business pyjamas and an amenity kit, and a lunch menu designed by Neil Perry.
Those lucky enough to secure a ticket will also have an exclusive opportunity to participate in a live auction, offering original and limited Qantas 747 memorabilia. With a 787 Flight Simulator session up for grabs, all funds from the auction will be donated to the Royal Institute of Deaf and Blind Children. But it's not easy to score a ticket. According to reports, the flight sold out in 10 minutes.
Describing it as "probably the fastest selling flight in Qantas history," Qantas CEO Alan Joyce explained that "if the demand is there, we'll definitely look at doing more of these scenic flights while we all wait for borders to open."
But if you did miss out, and don't want to wait for the next flight to nowhere, Qantas is bringing back its Antarctica Flights in November, with fares starting at AUD$1,199.