Sydney Again Named One of the Top 10 Best Cities in the World
Every year we are shown all the wondrous places we should go and visit via airline commercials, flight agency advertising and just general marketing from the locations that want those tourist dollars. Living in the midst of a pandemic, let alone Australia, makes it just that much harder to explore everything the world has to offer. What might surprise you though is that one of our very own cities has once again been named in the top best cities in the world. How far up the list did we land? Read below to find out just how amazing your own backyard truly is.
RELATED: Want to see how Sydney fared in this year's list of the world's best cities? Check out our guide. 
Here's a list of the Top 10 Cities of Condé Nast Traveller in The Readers' Choice Awards 2020:
San Miguel de Allende, Mexico. Score 96.65
Chiang Mai, Thailand. Score 95.27
Mérida, Mexico. Score 94.38
Kyoto, Japan. Score 92.48
Lyon, France. Score 92.41
Monte Carlo, Monaco. Score 92.23
Charleston, South Carolina, USA. Score 92.13
Sante Fe, New Mexico, USA. Score 91.58
Singapore. Score 91.58
Sydney, Australia. Score 91.57
There are hundreds and thousands, if not millions of cities that have been left undiscovered by so many of us. Now in the midst of a pandemic, and with aircraft essentially grounded from overseas travel bans, it appears virtual visits are all that we can muster at this stage. Fortunately, with all the progress being made towards a vaccine, we may be taking to the skies again to visit all the glorious locations planet earth has to offer. Global media giant Condé Nast Traveler makes that easy with their annual Readers' Choice Awards list, guaranteeing a whole swath of holiday locations.
Running for the third year in a row, due to so many people being at home and dreaming of holiday destinations in far off lands, more than 600,000 readers participated. Receiving so much feedback, just like they did last year, two lists have actually been released this year. Separated into small and big cities, our very own city of Sydney joins its contemporaries like the compact city of Copenhagen and Singapore, home to Supertree Grove.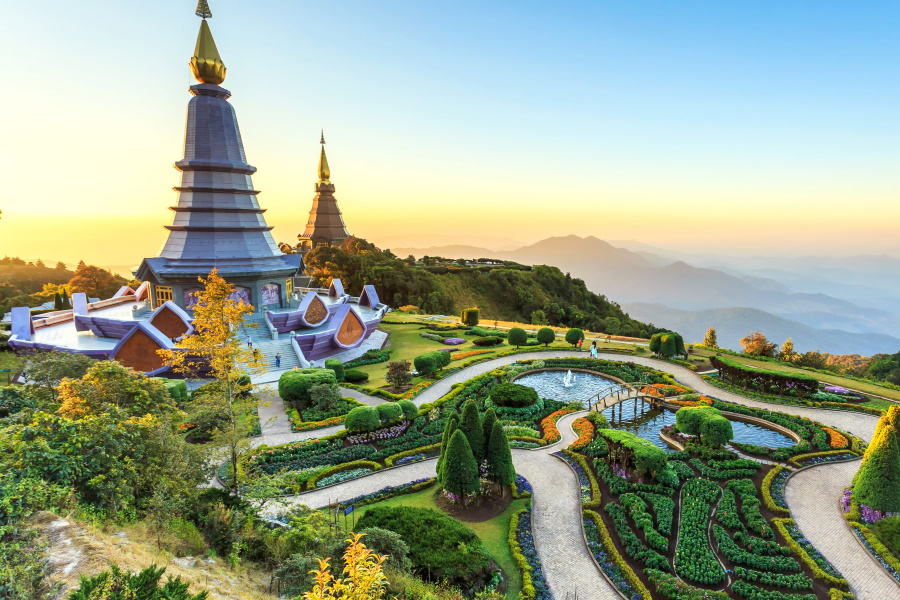 Having ranked the last three years, Sydney has achieved its best result yet securing a 4th place finish on the readers' choice list. Described as "an ideal getaway no matter the season," the promise of al fresco dining and swimming in rock pools luring in any and all travellers, with plenty of beaches in the summer, and vibrant arts and culture calendar events throughout the winter. When it comes time to eat after seeing the lights of Vivid Sydney, Condé Nast recommends trying out Paddington, or those cool-kid neighbourhoods like Surry Hills. Sorry, Newtown, no mentions for you. Once you're done this side of the bridge, it's then time to take a ferry over to Manly, apparently "Australia's answer to Montauk."
---
Featured Video from Man of Many
---
While I've never been to Montauk, New York the area is known for its beaches and strong Atlantic surf, so we'll let it pass.
This year, Condé Nast awarded Kyoto, Japan the coveted number one spot. Beating out Lyon, France, and the city of lights, the recently reborn city of Kyoto has taken the energy of the 2011 earthquake and transformed itself into a location with about 100 Michelin-starred restaurants. Combined with 10th-century temples and pass young geishas in the street, it's still one of the most well-preserved cities in Japan, despite the earthquake.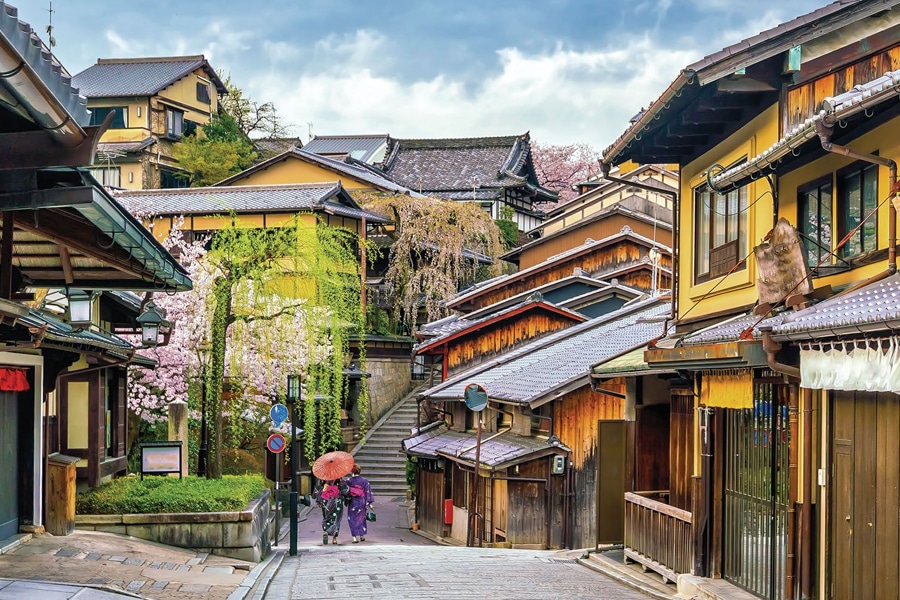 ---
Featured Video from Man of Many