14 Best Virtual Museum Tours To Satisfy Your Travel Cravings
You might be surprised to know that viewing the world's most iconic museums is more accessible than you think. Through partnerships with Google Arts and Culture more than 2,500 locations around the world are offering virtual museum tours of their collections and spaces, and this started long before the coronavirus pandemic pushed us all indoors. Don't worry, these aren't just click-and-swipe image galleries either.
1. British Museum, London
This iconic fixture is located in the heart of London and has been offering virtual museum tours for years. Take a look around and explore the Great Court, discover the ancient Rosetta Stone and take a peek at some ancient Egyptian mummies.
Address: Great Russell St, Bloomsbury, London WC1B 3DG, United Kingdom
Founded: 1753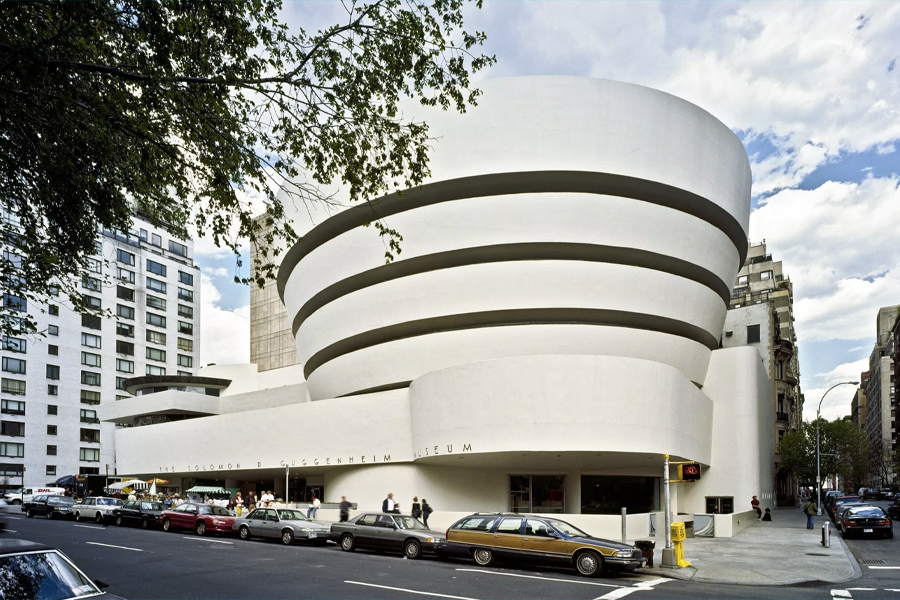 2. Guggenheim Museum, New York
While you could argue the architecture of the Guggenheim's building itself is deserving of a virtual tour of its own, the artwork inside is well worth a look. Designed by Frank Lloyd Wright, the Guggenheim houses some of the most priceless works in the world, from leading artists such as Pablo Picasso and Jeff Koons.
Address: 1071 5th Ave, New York, NY 10128, United States
Architectural style(s): Modern
Opened: 1959
Director: Richard Armstrong
Architect: Frank Lloyd Wright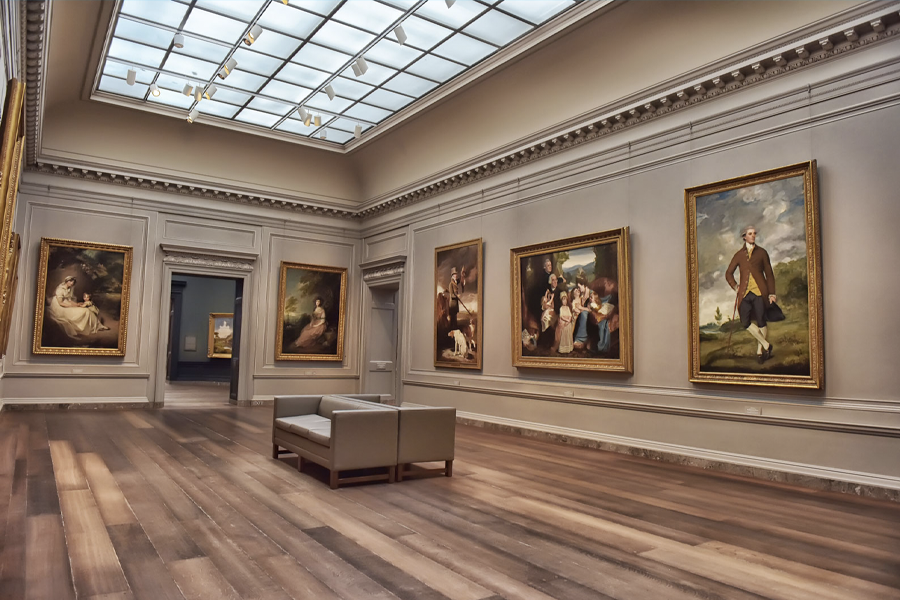 3. National Gallery of Art, Washington, D.C.
Founded way back in 1937, the National Gallery of Art is a free venue open to the general public. But for those us not quite close to the US capital, the gallery also provides a free virtual museum tour of its artworks and exhibits. You can also listen to audio and video recordings of past lectures online.
---
Featured Video from Man of Many
---
Address: Constitution Ave NW, Washington, DC 20565, United States
Director: Kaywin Feldman
Established: 1937
National Gallery of Art, Washington D.C.
4. Musée d'Orsay, Paris
One of the most famous galleries in the world, Paris' Musée d'Orsay houses dozen of priceless artifacts and from famous French artists. In this virtual museum tour, you can take a peek at a range of exhibits from Monet, Cézanne, and Gauguin, among others.
Address: 1 Rue de la Légion d'Honneur, 75007 Paris, France
Construction started: 1898
Architectural style: Beaux-Arts architecture
Architects: Gae Aulenti, Victor Laloux, Émile Bénard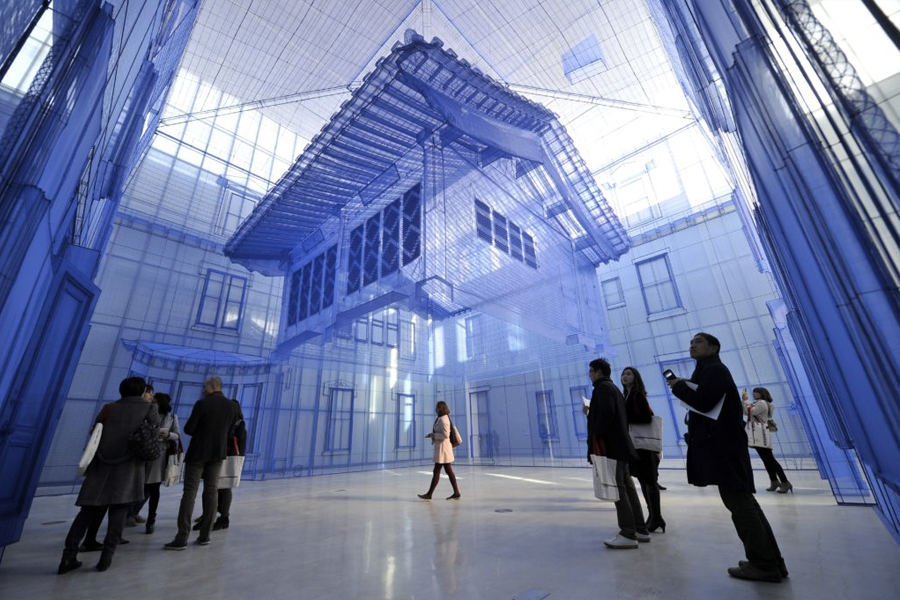 5. National Museum of Modern and Contemporary Art, Seoul
One of Korea's most popular museums, the National Museum of Modern and Contemporary Art gives you a look at some of the country's most prized possessions. You can access this virtual museum tour from anywhere in the world at any time, working your way through the six levels of art and culture.
Address: 30 Samcheong-ro, Samcheong-dong, Jongno-gu, Seoul, South Korea
Director: Youn Bummo
National Museum of Modern and Contemporary Art, Seoul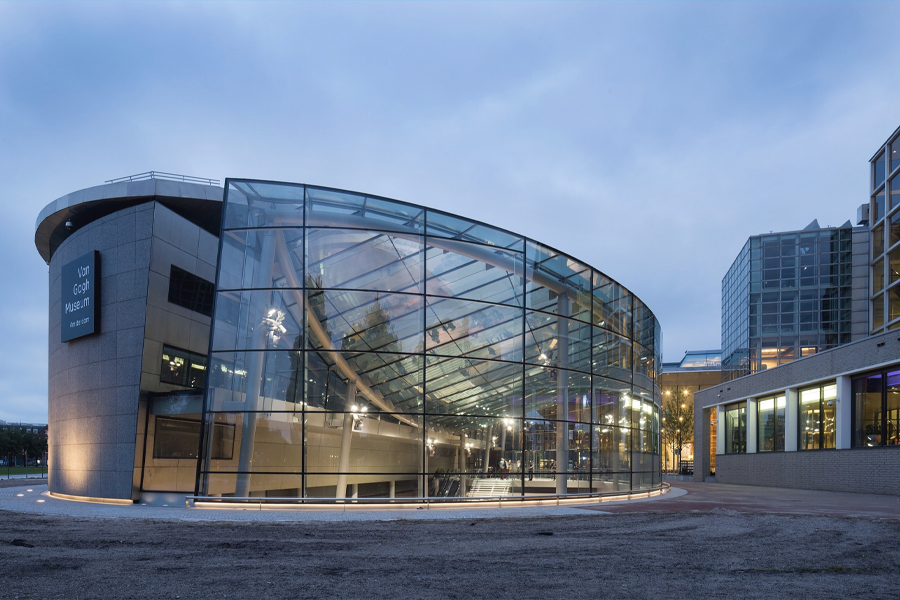 6. Van Gogh Museum, Amsterdam
You can get up close and personal with the one-eared king of impressionist art thanks to a virtual museum tour from Google. The stunning building is an artwork itself, but inside you'll find some of Van Gogh's most famous works, and a wealth of information about the artist's tortured life.
Established: 1973
Location: Paulus Potterstraat, Amsterdam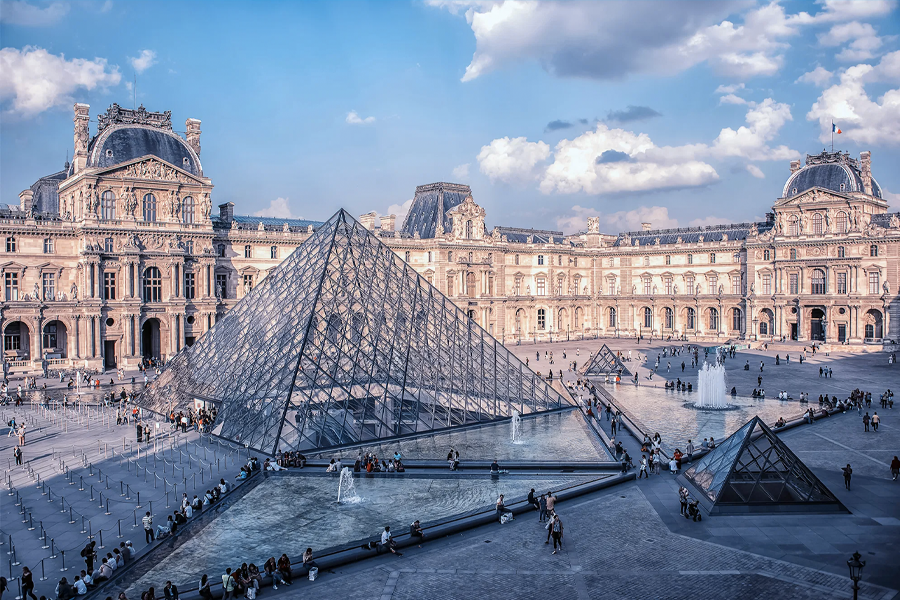 7. The Louvre, Paris
If you're going to do a list of must-see virtual museum tours, you've got to add The Louvre. Aside from being the busiest museum on earth, The Louvre is also one of the largest. Home to the Mona Lisa and other priceless works, the gallery also houses Egyptian antiquities and works from Michelangelo. With this virtual museum tour, you can take a 360-degree look at the gallery, and click around the rare artifacts to get additional information on their histories.
Address: Rue de Rivoli, 75001 Paris, France
Established: 10 August 1793
Architects: Pierre Lescot, Louis Le Vau, Claude Perrault
8. The Dalí Theatre-Museum, Catalonia
Found in the Spanish town of Figueres in Catalonia, the Dalí Theatre-Museum is dedicated Salvador Dalí museum. Here, you'll find artworks, films and doodles from the surrealist artist and famed multi-modal maker. This virtual museum tour covers every era of Dalí's life and career, and even houses the artist himself. Dalí was buried here back in 1989.
Address: Plaça Gala i Salvador Dalí, 5, 17600 Figueres, Girona, Spain
Founder: Salvador Dalí
Founded: 28 September 1974
Artworks: Leda Atomica, Basket of Bread, Galarina, The Court of the Alhambra
The Dalí Theatre-Museum, Catalonia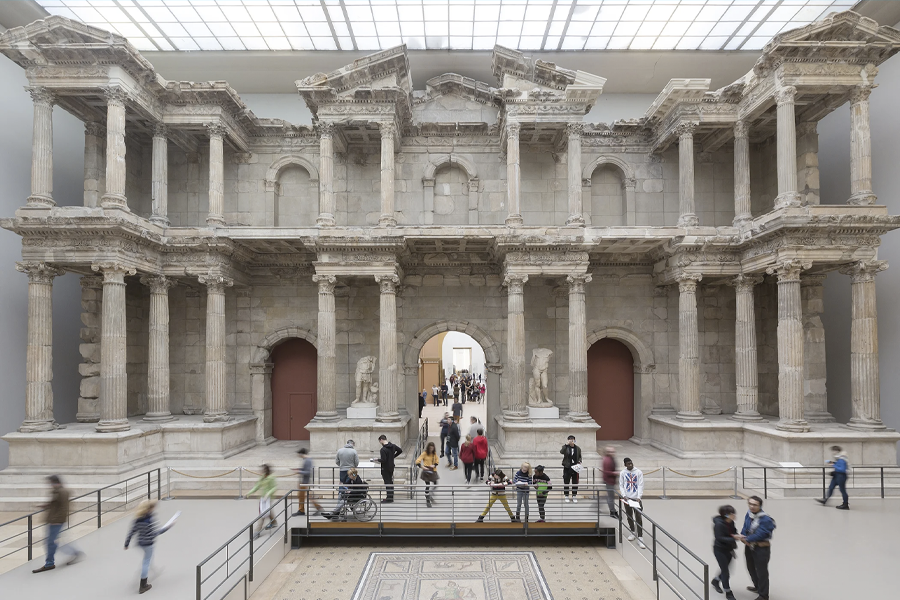 9. Pergamon Museum, Berlin
One of Germany's largest museums, Pergamon is a huge exploration of international art and history. In this virtual museum tour, you can view a massive array of ancient artifacts including the Ishtar Gate of Babylon and, of course, the Pergamon Altar.
Address: Bodestraße 1-3, 10178 Berlin, Germany
Founded: 1910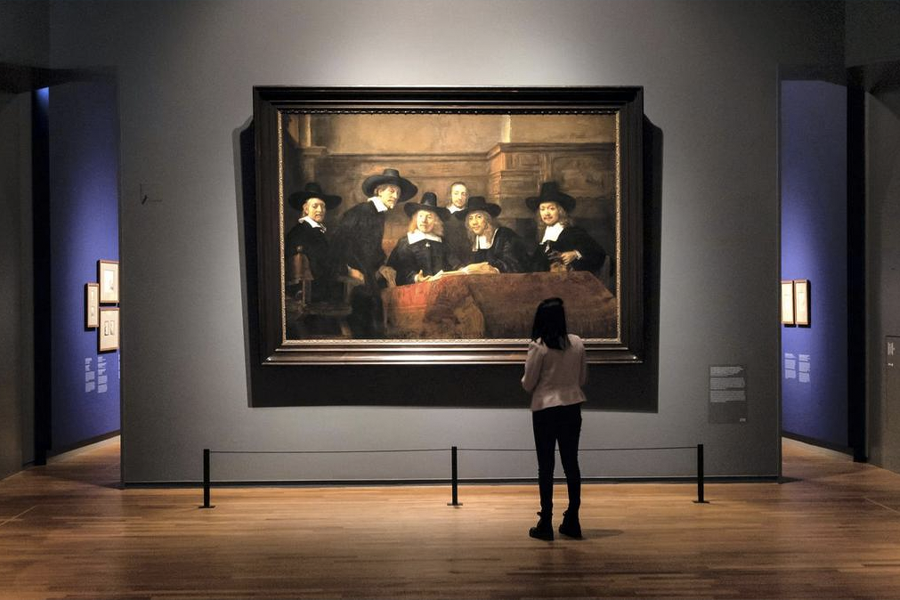 10. Rijksmuseum, Amsterdam
Heading back to Amsterdam, we detour to the Rijksmuseum. With a focus on masterworks from the Dutch Golden Age, the Rijkmuseum gallery features famous pieces from Vermeer and Rembrandt, among countless others.
Address: Museumstraat 1, 1071 XX Amsterdam, Netherlands
Director: Taco Dibbits
Founded: 1800
Architect: Pierre Cuypers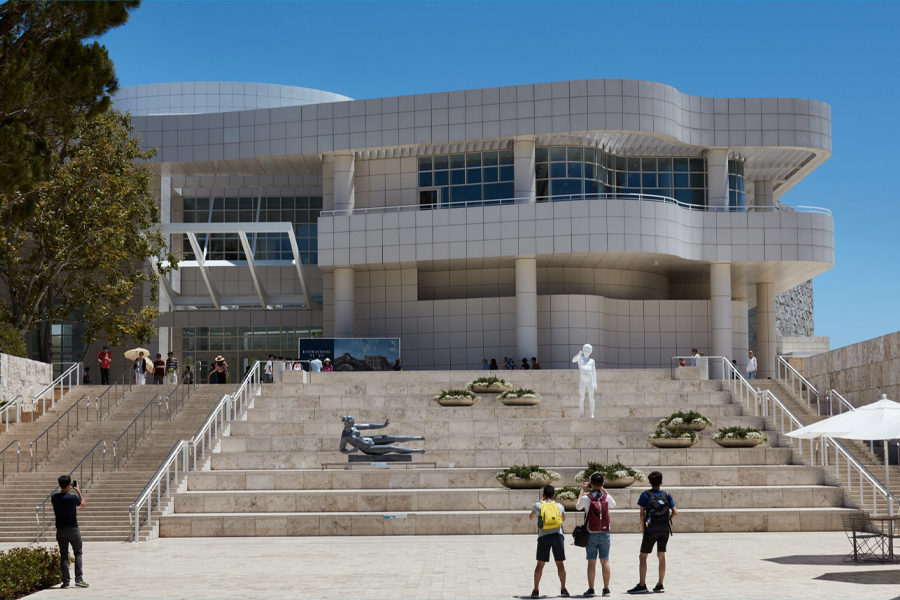 11. The J. Paul Getty Museum, Los Angeles
A historical icon for America, the J. Paul Getty Museum ironically houses predominantly European artworks from as far back as the 8th Century. Found in Malibu in California, this one is a must-view for anyone looking to see some early sculpture and design.
Director: Timothy Potts
Founder: J. Paul Getty
Founded: 1953, Malibu, California, United States
Headquarters: Los Angeles, California, United States
Parent organization: J. Paul Getty Trust
J. Paul Getty Museum, Los Angeles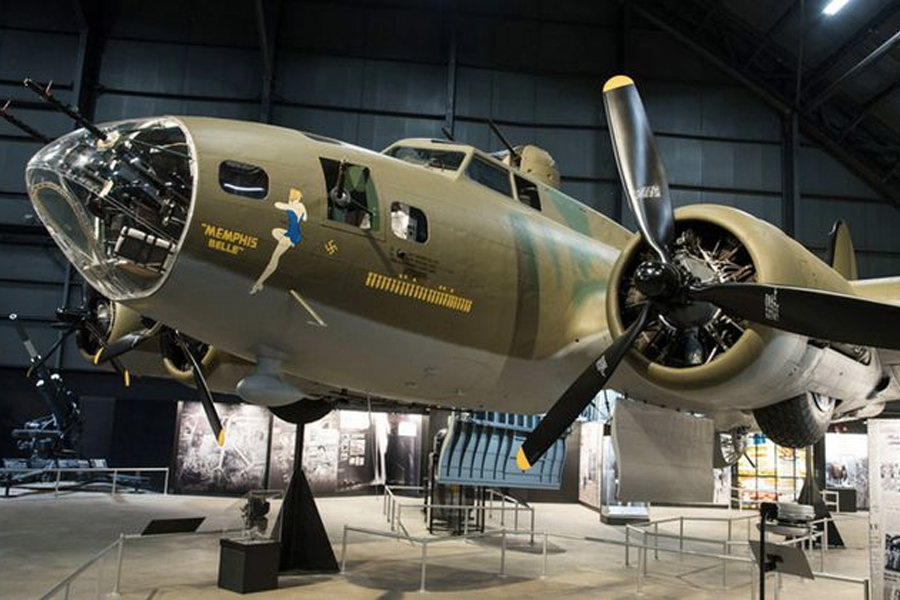 12. The National Museum of the United States Air Force, Dayton
Built back in 1923, the National Museum of the United States Air Force celebrates the aviation history of the world's most successful military operation. You can take a look around the Wright-Patterson Air Force Base in Dayton, Ohio thanks to this virtual museum tour, with military weapons and aircraft, including the presidential aeroplanes of Franklin D. Roosevelt, Harry Truman, John F. Kennedy, and Richard Nixon on display.
Address: 1100 Spaatz St, Dayton, OH 45431, United States
Curator: Krista Strider, Deputy Director/Senior Curator
Established: 1923
The National Museum of the United States Air Force, Dayton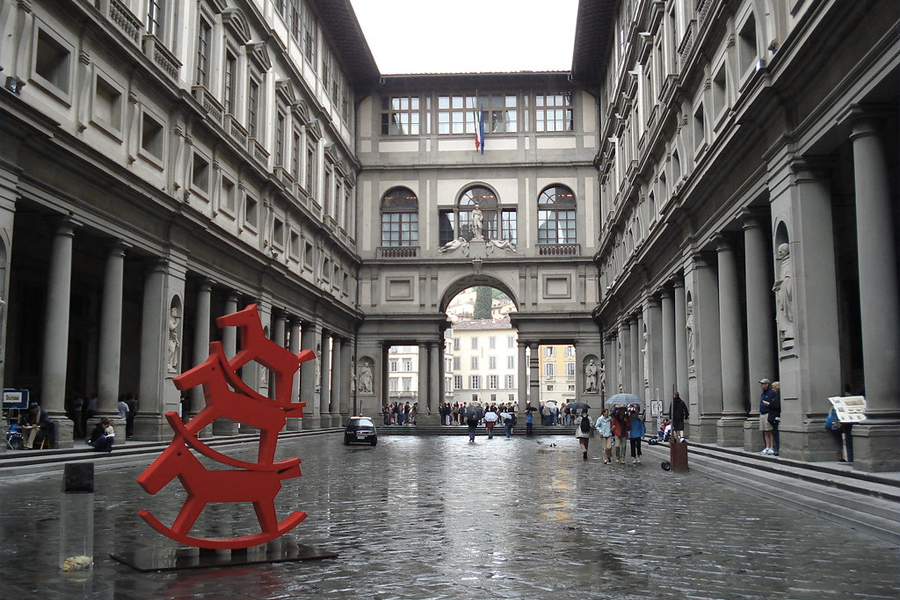 13. Uffizi Gallery, Florence
Florence is a city famous for its art galleries and museums, but this lesser-known addition is a real hidden gem. Luckily enough, you don't need to travel all the away to Italy to uncover it. The museum offers a virtual tour that showcases its impressive collection of famous artworks and Renaissance pieces.
Address: Piazzale degli Uffizi, 6, 50122 Firenze FI, Italy
Director: Eike Schmidt
Architects: Giorgio Vasari, Bernardo Buontalenti, Alfonso Parigi the Elder
14. The Vatican Museums, Vatican City
Aside from The Louvre, The Vatican Museums houses probably the most famous collection of works anywhere in the world. In this virtual tour, you can see the museums' extensive collection of important art and classical sculptures as curated by Popes over many centuries. It's worth logging on just to see the Sistine Chapel in all its glory.
Address: 00120 Vatican City
The Vatican Museums, Vatican City
Still got questions? We've got you covered.
General FAQ
How do you do a virtual tour?
You can complete a virtual tour of a museum, gallery or property by clicking through images and viewing exhibitions through the provided software. This may also include multimedia information and video guides.
What is the best virtual museum tour?
The best virtual museum tours belong to the British Museum in London and The Lourve in Paris. There are a number of other virtual museum tours on offer though. From large galleries such as the Van Gogh Museum in Amsterdam, to smaller venues such as the Uffizi Gallery in Florence.
How much is a virtual museum tour?
Most virtual museum tours are housed through Google Arts and Culture, and as such they are free. However, independently established virtual tours may set you back a small amount to facilitate ongoing museum costs.
You'll also like:
Dolphins in Venice, Drunk Elephants in China, Mother Nature is Thriving in a Human-Free World
50+ Best Online Games to Play With Friends
Formula 1 Launches Virtual Grand Prix To Replace Postponed Races
---
Featured Video from Man of Many