Melbourne's First Luxury Lifestyle Hotel Has Finally Opened its Doors
In the heart of the cities dining and fashion district is W Hotel, Melbourne's first luxury lifestyle hotel. Bringing together the community's iconic laneway culture and emerging music scene inside one of the cities finest residencies. You'll find restaurants, a cocktail bar, cafe and even an 830 square metre conference, meeting and event space. This new hotel in Melbourne has absolutely everything, and more.
You'll also like:
Sydney's First Ultra-Luxe 25Hours Hotel is Opening in Paddington
8 Best Underwater Hotels for a Luxury Aquatic Getaway
Sydney's $80 million Pitt Street Hotel is Set to Go Ahead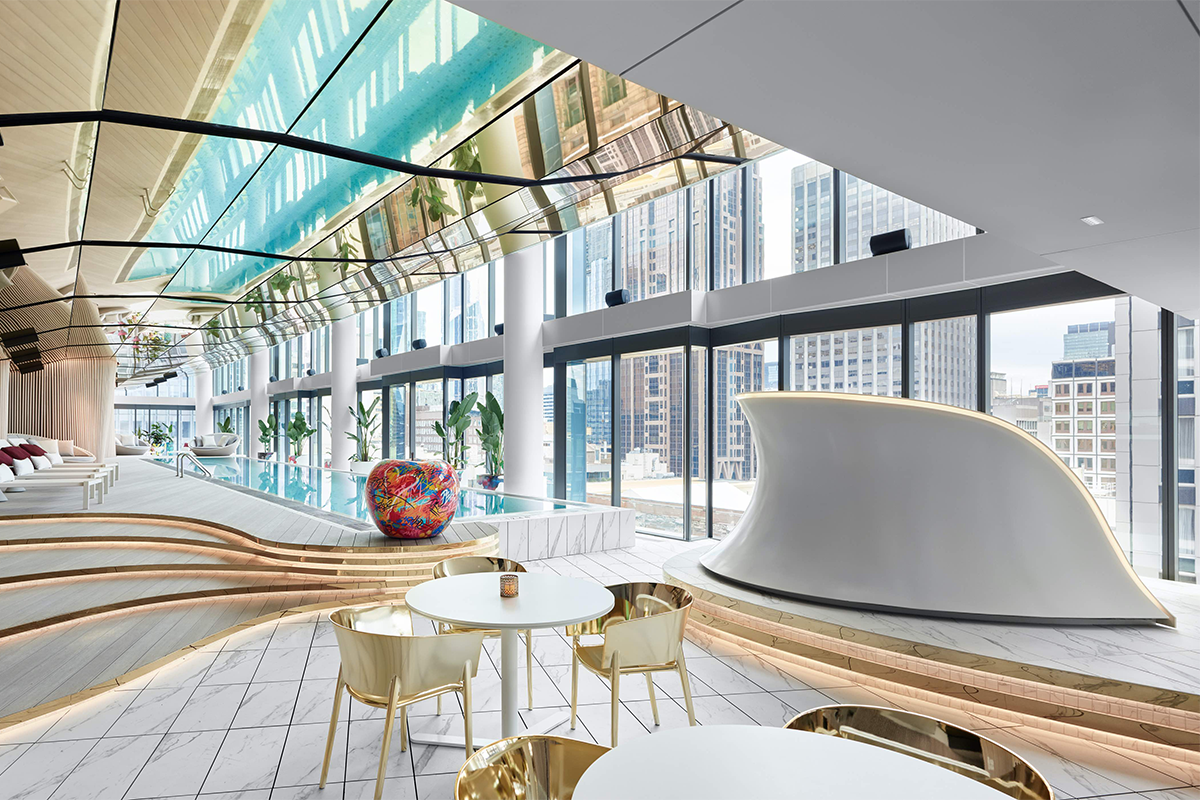 Australian architecture and interior design firm Hachem was responsible for bringing innovation and brand storytelling to life in their approach to W Melbourne. With a total of 294 luxurious guest rooms and 29 suites, the experience is grand yet remarkably intimate. Rooms are distinguished as Wonderful, Fabulous and Mega, and each is inspired by the neighbouring street-level newspaper kiosks of the 1960s
. If you're looking for one of the best hotel rooms in Melbourne, make your way up to the 175-square-metre Extreme Wow Suite (presidential suite). It's on the 15th floor and showcases a large balcony with expansive views of the Yarra River.
"It was a natural choice for us to launch our second W hotel in Australia in one of the world's most culturally diverse cities. Melbourne is a brilliant new addition to our luxury portfolio, and solidifies our confidence in the travel recovery here in Australia" said Marriot's Sean Hunt.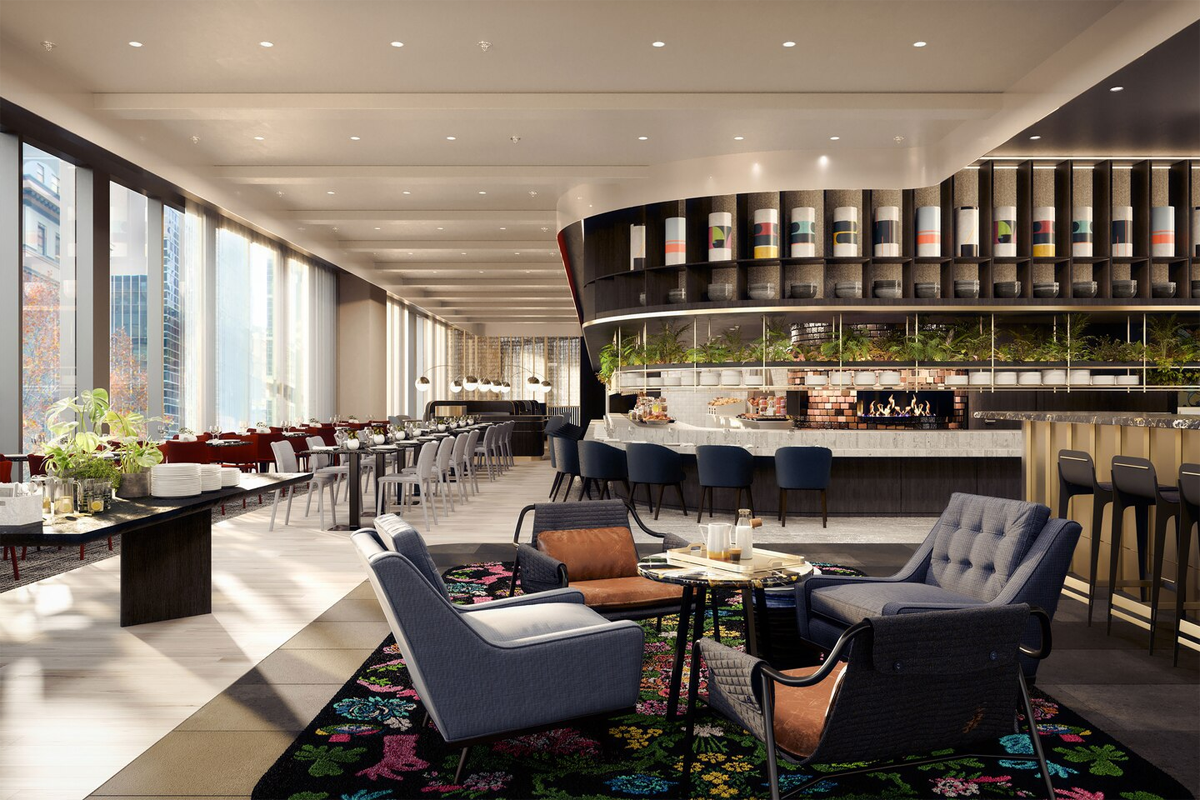 A luxury hotel isn't complete without luxury dining options and W Melbourne's restaurants and bars are set to amplify Melbourne's dining landscape. Each venue offers innovative, and original takes on the city's multicultural cuisines. The highlight being all-day dining restaurant Lollo which introduces a shared menu reflective of head chef Adam D'Sylva's mixed heritage.
At the centre of the W Hotel experience is cocktail bar Curious. The bars show-stopping design reflects the evocative cocktail list. But it is the bars cocoon-inspired space that captures the audience. It's formed by its overhead timber beams and is highlighted by low lighting and muted colour palettes.
W Hotel perfectly reflects Melbourne's iconic energy towards design, music and fashion. It's the first luxury lifestyle hotel in Melbourne and it's made quite the entrance. For more information or to make a reservation, follow the link below.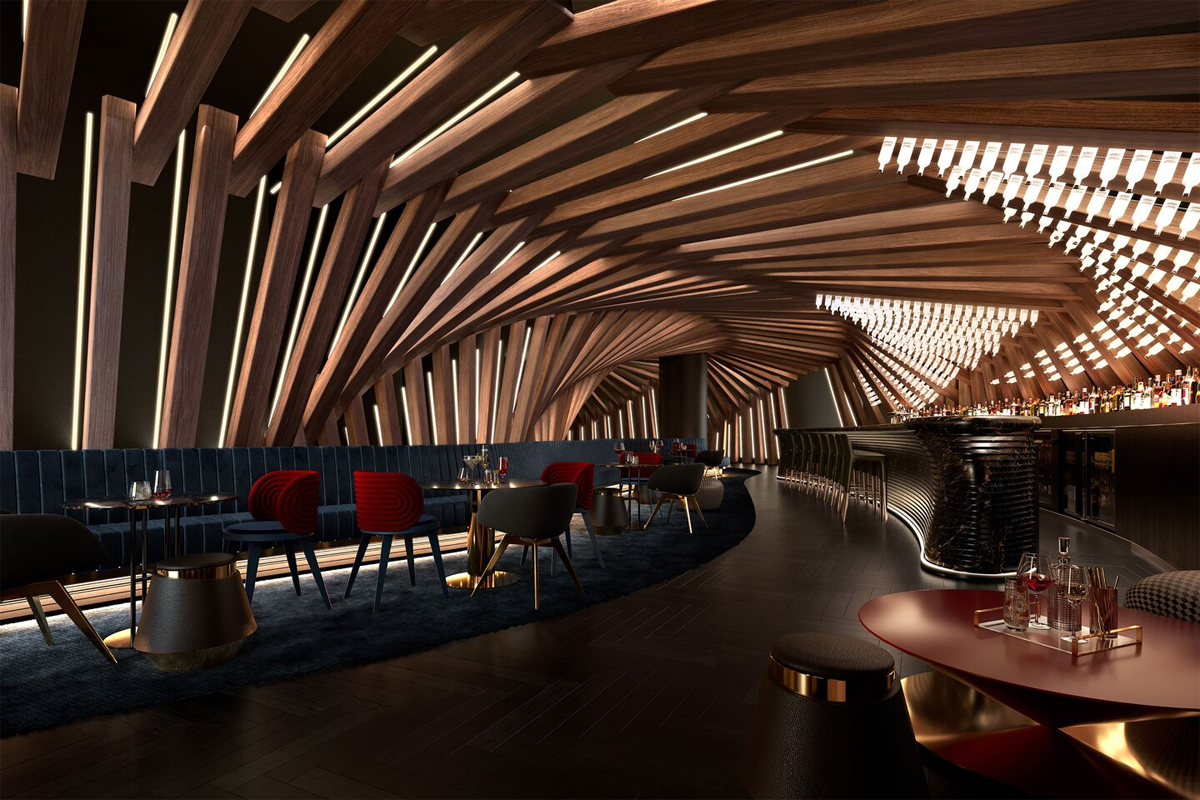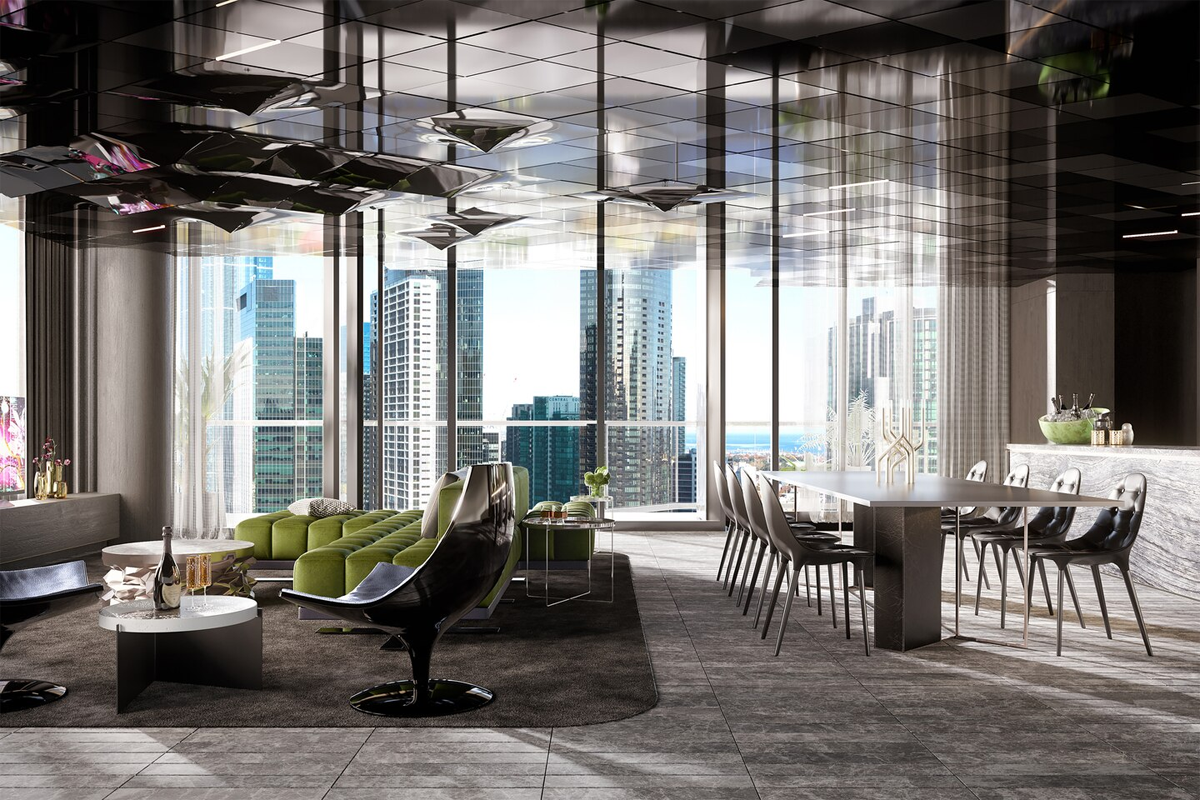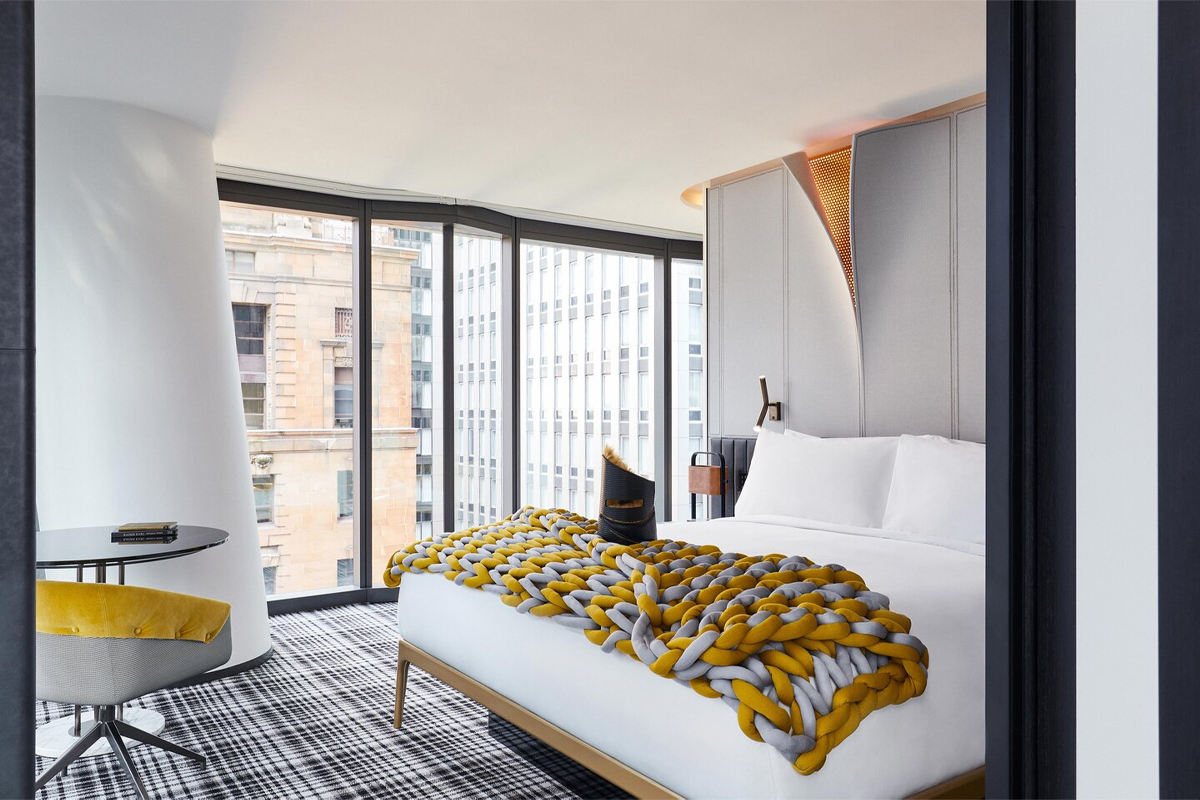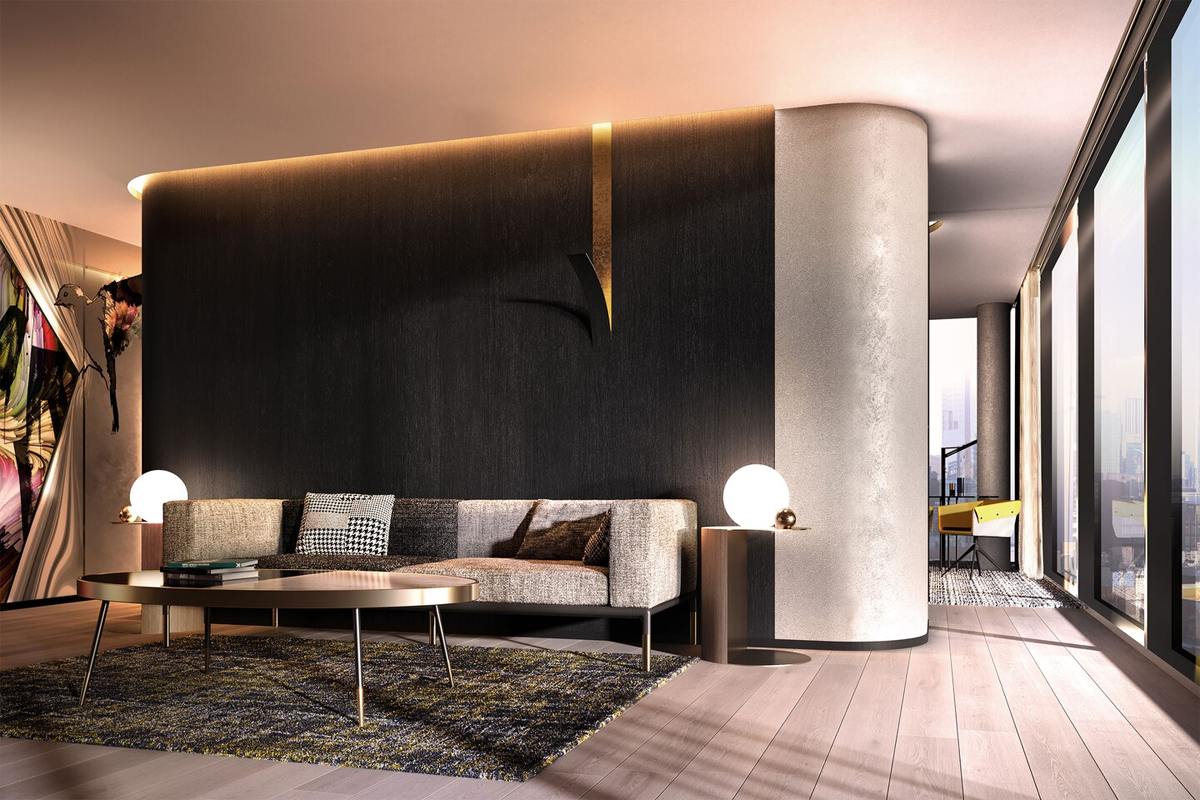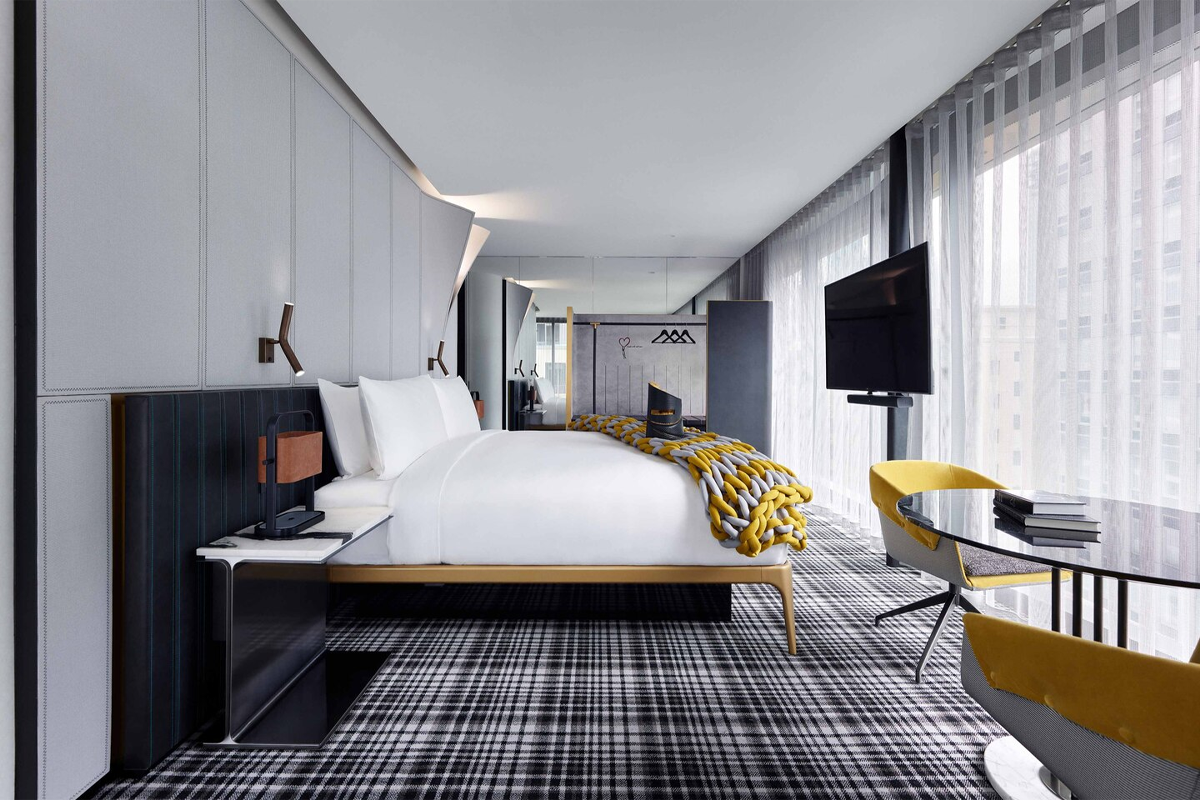 You'll also like:
Sydney's First Ultra-Luxe 25Hours Hotel is Opening in Paddington
8 Best Underwater Hotels for a Luxury Aquatic Getaway
Sydney's $80 million Pitt Street Hotel is Set to Go Ahead