Why California's Gold Country is the Perfect Road Trip Discovery
When it comes to visiting California, Australians are a fairly predictable bunch. We flock to Los Angeles and San Francisco by the droves, dance our way through Coachella and Say Goodbye to Sydney's Iconic Manly Ferries by the thousands, and this pattern has repeated itself for decades. But what happened to the days of just flying somewhere and figuring it out as you go? When you could just rent a car then choose your own adventure. Well, as I found out recently in California's Gold Country, the good old days could be back better than ever.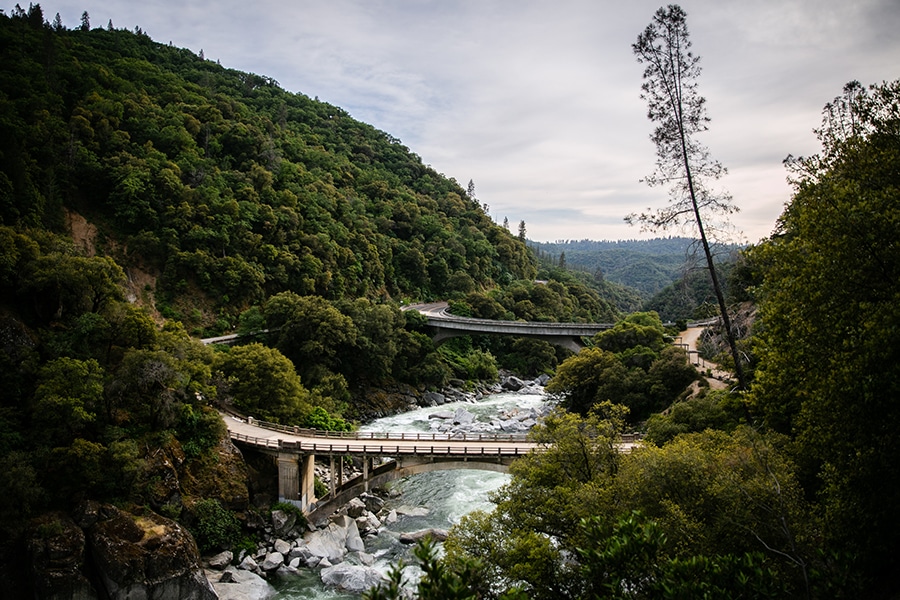 The Gold Country is an area of northeastern California that hugs the west side of the Sierra Nevada Range. The region is home to the largest mass migration in U.S history when gold was discovered in 1848, and the ensuing 300,000 "49ers" headed west in search of flakes, nuggets and fortune. But whilst gold mining is more a hobby than an industry these days, the combination of mountains, rivers, history, architecture, wine, affordability, friendly people and breathtaking roads make it the perfect location for an old fashioned road trip.
I flew into Sacramento airport and headed straight for the Enterprise rental lot. Not knowing exactly what I had booked, I was a little bit excited to be greeted by my Zoolander-esque chariot: the Jeep Wrangler.
Roof off. Jitterbug on. En route to Sacramento.
I managed to put my jetlag to use by having a walk around Sacramento's old town. The 8-block section of downtown is largely unchanged since the 1800s and is now classified as a historic park. The combination of old buildings and the railway museum had a slight There Will Be Blood feel to it (except no one was drinking my milkshake), and after I was handed some maps and information by the friendly folks at Visit California, it was time to attempt some sleep.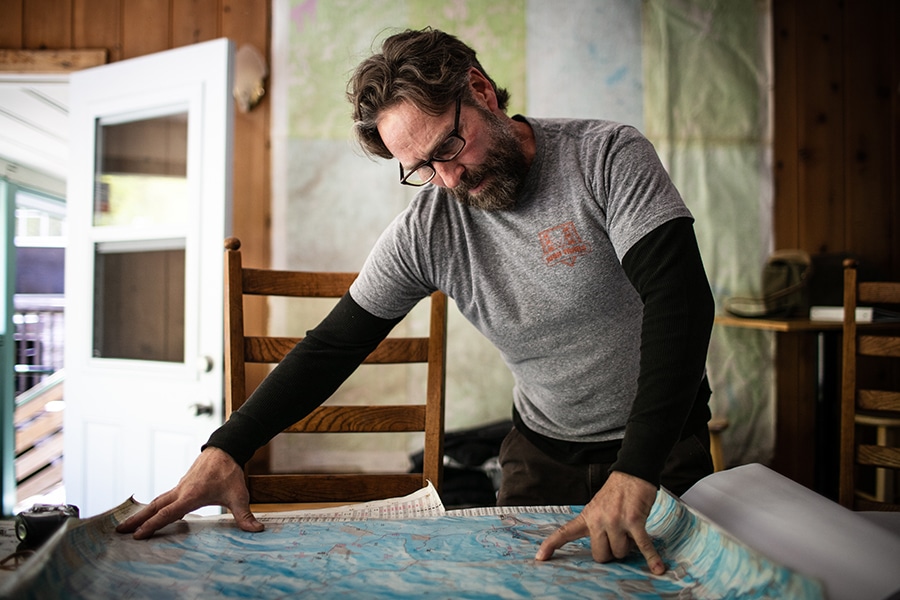 The following morning began with a glance at my dusty map and even dustier reflection. Every road looked twisty, every town had history. But as I only had a few days, I decided to start with the biggest hub of the mining boom, Downieville. Even though the name of the town wasn't exactly buoyant, the drive there more than made up for it. Fresh snowmelt was belting down the rivers, California Poppies were blooming, roads were snaking and it was forest and rock as far as the eye could see. I honestly couldn't believe how quiet the roads were, considering the area was close to both Sacramento and San Francisco.
---
Featured Video from Man of Many
---
Once I got to the town, I couldn't stop smiling. It looked like not much has changed in 100 years and there was hardly a person in sight. The river that ran through the city was high and mighty, and whilst I was hoping to fish out some gold nuggets with a pool scoop, I was informed by a local that it was a slightly more difficult process. When I asked what people do here, he said: "Locals work, tourists bike".
The biking did, in fact, mean mountain biking. Downieville is basically the downhill capital of California and home to the now famous 'Downieville Classic' mountain bike race. So, after my lengthy two-minute drive around the entire CBD, I managed to find a bike shop that would let me have a pedal.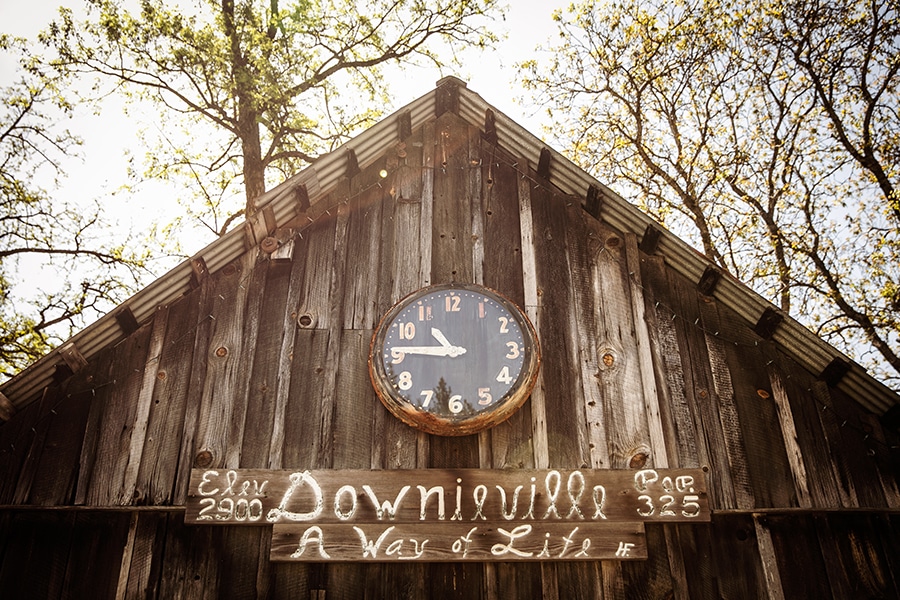 Downieville Outfitters is one of two bike rental stores in town, and the owner, Greg, lives and breathes every spoke in the place. While I was still in awe that mountain bikes now had a lever that can adjust the seat height on the fly (it's been a while guys), Greg was keen to get me out on some trails. Even on a beginner route, it was easy to see the appeal of mountain biking in Downieville. Stunning scenery at every turn, flowing rivers, well-maintained trails, you can even see the aftermath from the gold rush. I could have kept riding all afternoon (if it wasn't for the litres of lactic acid saturating my quads), and after a couple of local brews, it was time to call it a day and get some shut-eye next to the river.
The following morning, I woke up walking like a cowboy that spent a little bit too long in the saddle. So, with that in mind, I thought I'd take a break from glute-based activities and immerse myself in some local culture. Nevada City was just an hour south, so I loaded up the Jeep and coasted on down the picturesque Highway 49.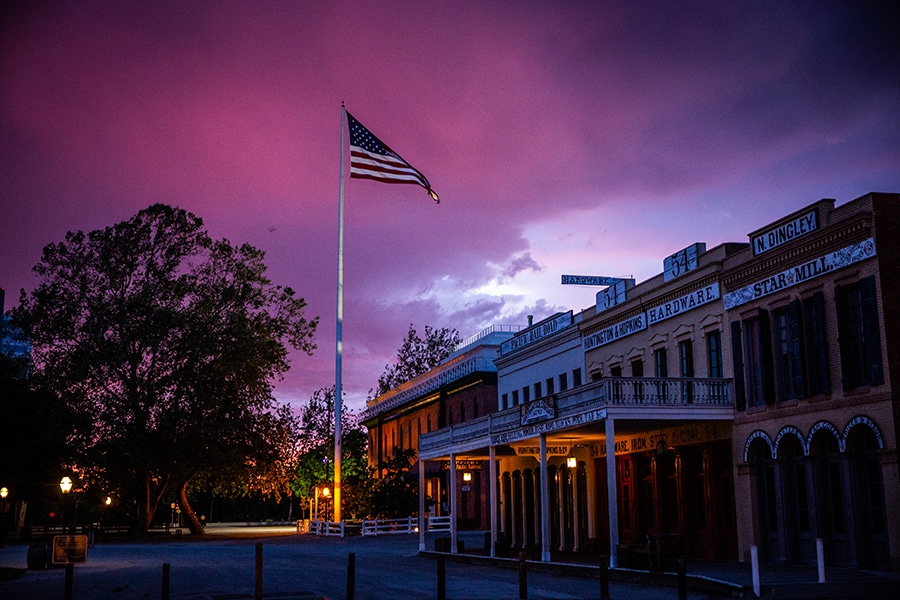 With a population of around 3,000, you'd be forgiven for questioning the name of the town. But what they lack in numbers, they make up in achievement. The local theatre, for example, just happens to be the oldest in California. Performers like Mark Twain, Emma Nevada and Jack London have graced Nevada Theatre over the years, and the local arts culture continues to thrive. From my lunch at the delicious Heartwood cafe to my cocktails at the stunning Golden Era bar, every second person I spoke to was either writing, singing, acting, painting, producing, cooking or just being a 'creative'.
In a lot of ways, Nevada City has a very Byron Bay feel coursing through its veins. But where Byron these days feels like more like a tourist theme park, Nevada City is a unique cocktail of History, Culture and People that tastes more authentic with every sip.
If my headache was any indicator, it appeared I consumed a little too much of Nevada City. But with some icy rapids just down the road, I thought a good splash in the face could turn my frown upside down. The American River was where James Marshall first discovered gold in 1849, and with snowmelt flooding down the mountains, it sounded like my inevitable catapulting from the raft could even result in a discovery (or a statistic).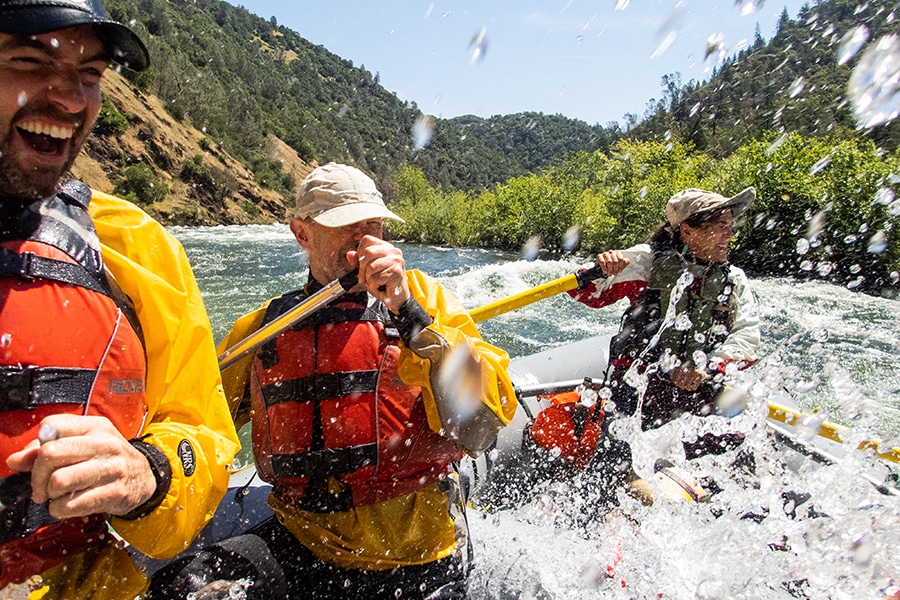 The team at All-Outdoors Whitewater Rafting have been navigating the American River for generations, and they reassured me I was in safe hands. Always a sucker for punishment, I volunteered to be head of the boat and provide rowing instructions to my fellow shipmates. I wasn't sure if it was the chill in the air or the thought of a hungover Australian leading them to their watery grave, but the early teamwork was non-existent. But as the rapids grew in stature, so did our solidarity. Yes, it was numbingly cold and felt like being inside an aquatic dodge-em car, but we managed to navigate the rapids without a soul going overboard.
I managed to find some accommodation down the road with an industrial-sized fire-pit, so I drove my cold, wet body to Eden Vale Inn, and spent the sunset hours defrosting and overdosing on smores.
I woke up in the dark smelling of smoke, with a mouthful of s'more-ish hell, so I thought I'd put my sugar to use and start the day with a hike. Amador County had a reputation for scenic trails, poppies, and rattlesnakes, so I combined all three and went out on the 7.2-mile route to Patti's Pike. The ascending trail meant that the further you climbed up the mountain, the better the view of the river became. Sure, you had to gently encourage the odd snake off the trail, but the serenity would have made Darryl Kerrigan week at the knees.
Patti's Pike was basically a sign and 100 cow pats, but the view from the top was worth every step and snake evasion. As I descended back down, I local fisherman offered me a drink of something rancid and told me I should spend the remained of the afternoon at 'that adventure place' down the highway.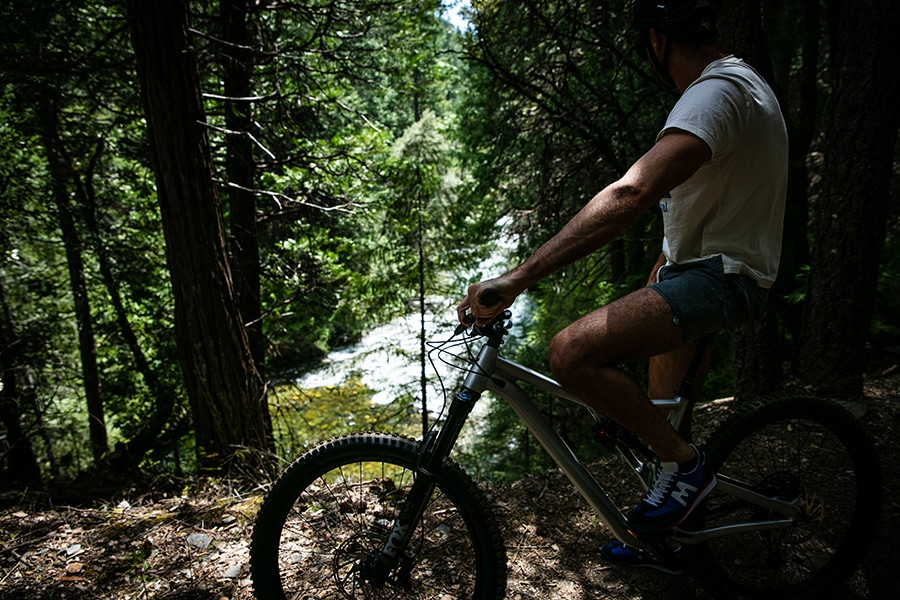 The adventure place was actually called "Moaning Cavern Adventure Park". I initially thought the fisherman had sent me to an illegal social club, but as I drove up and saw clothed staff and a rock climbing wall, I could breathe a sigh of relief. Like most things in the Gold Country, the adventure park was as much natural beauty as it was the activities at hand. Zip lining down the valley might not have had the same life-threatening buzz of whitewater rafting, but the tranquillity of gliding over treetops is hard to beat.
As the alarm on my phone reminded me I had to get the Jeep back to Enterprise and myself back to Australia, I couldn't help but laugh at how random my few days were. Every town I went to claimed it was "nearly the capital of California", every local I spoke to still boasted with optimism "there's still gold in them hills!", I wasn't quite prepared for the special brand of romantic charm that ran through California's Gold Country and its people. Highway 49 is littered with some of the best canyon driving (and riding) roads I've ever seen, and while populations through the area are quite low, none of the locals are down and out. Even if towns and people aren't your thing, the awe of Yosemite National Park is right there to explore.
Many people have made attempts to tap into the underbelly of America they read about in a Kerouac novel, but with mass development across the country, much of the history and charm disappears. But not the Gold Country. It's an area full of characters, stories and underdogs. It's the wild west with an arts degree. It's rough and tumble submerged in natural beauty. The true irony of it all is that the area which was made famous for discovery happens to be one of the most undiscovered road trip nuggets in North America.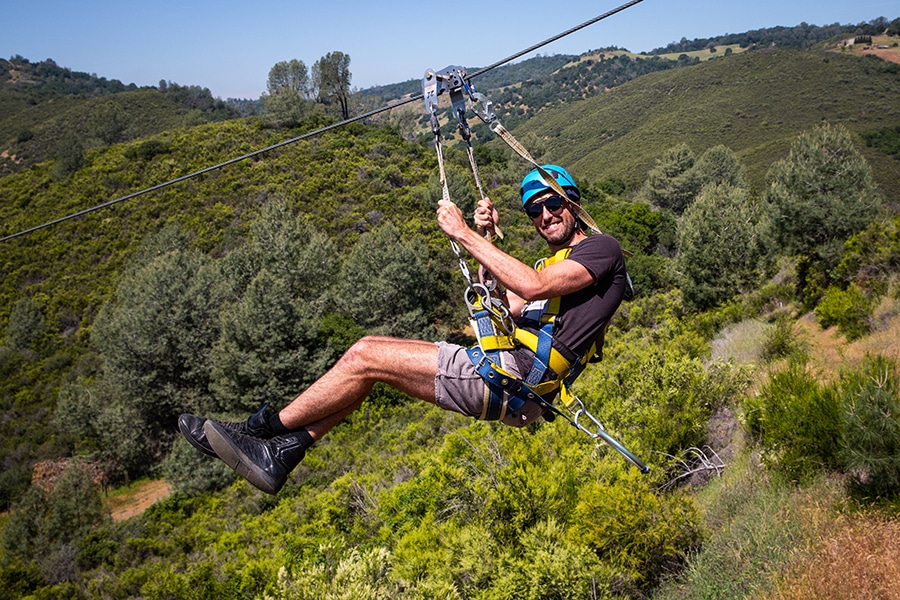 Every person I came across somehow seemed equally surprised and nonchalant that I was in their town, but they were always up for a chat and a story. As much as I love road trips for driving and natural beauty, it's the connections you make along the way that sincerely make them worthwhile.
To quote one of Nevada Theatre's finest: "Travel is fatal to prejudice, bigotry, and narrow-mindedness, and many of our people need it sorely on these accounts. Broad, wholesome, charitable views of men and things cannot be acquired by vegetating in one little corner of the earth all one's lifetime."
You'll also like:
12 Best Adventure Blogs
17 Best Gin Bars in Melbourne
18 Best Skyscanner Alternatives & Flight Comparison Sites
---
Featured Video from Man of Many