A Peek Inside Elon Musk's Former LA Mansion
It's not exactly one of his better deals, but Elon Musk recently sold his house overlooking Los Angeles, California. The house had been on the market for more than half a year before Musk settled for an amount less than the original asking price. The Brentwood mansion had been listed at $4.5 million, but sold at the reduced price of $3.9 million. In the name of full disclosure, Musk did still make roughly $400,000 over what he had paid in 2013 to buy the house with his now ex-wife Talulah Riley. Regardless of the dollar amount, this four-bedroom, three-bath house is still a stunning piece of real estate.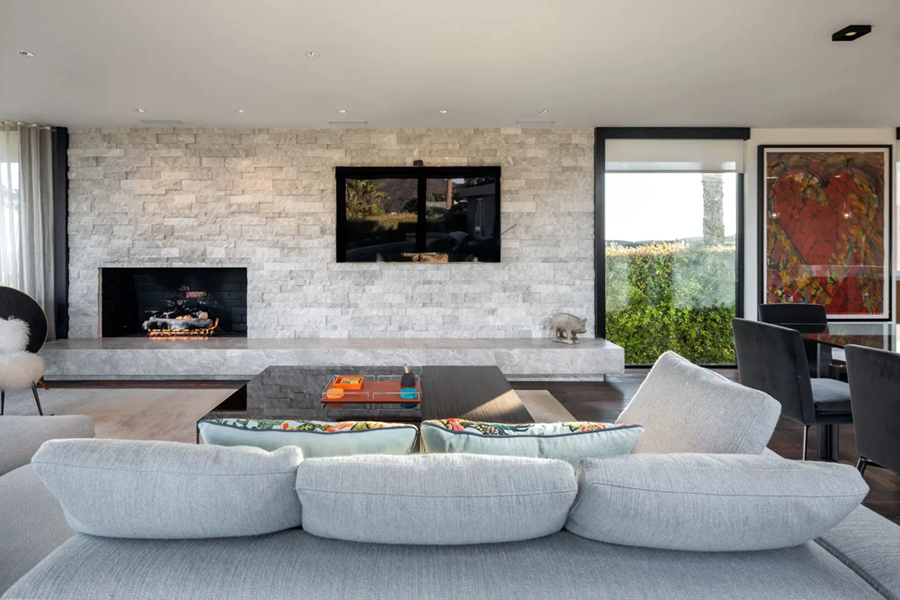 The house is shaped in an odd triangular geometry that allows for a full use of the compact size. Floor-to-ceiling windows allow plenty of natural light, and also provide an incredible view of the sprawling Los Angeles skyline. Opening directly off of the living room with its large windows is a kitchen with plenty of counter space to serve as a gathering area while entertaining. The master bedroom is located at the apex of the triangle and is one the second floor. Here, more large windows let the sun in. The room is spacious, as is the walk-in closet. The base of the triangular house curves inward to create a patio area that features a saltwater pool and hot tub. Even though the house is close to the street, there's plenty of privacy thanks to the tall hedges surrounding the property.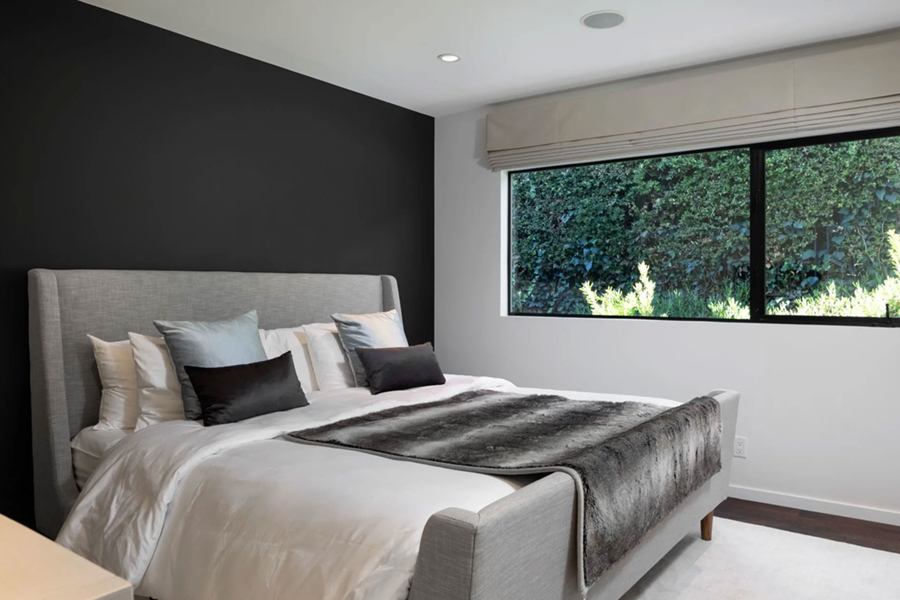 The home is described as a "sleek, stylish" mid-century modern home, and there's no denying the modernist approach to the décor. After the couple's divorce, Musk moved on, adding more properties to his real estate portfolio, like the $24.25 million mansion in the Bel Air neighborhood that he picked up in 2016.