House in the Landscape Exemplifies Organic Architecture
Frank Lloyd Wright may have come up with the idea of organic architecture nearly a century ago, but Niko Architecture has obviously mastered the style with their Hose in the Landscape. The home is the perfect harmony between environment and structure, offering a peaceful and comfortable place to live.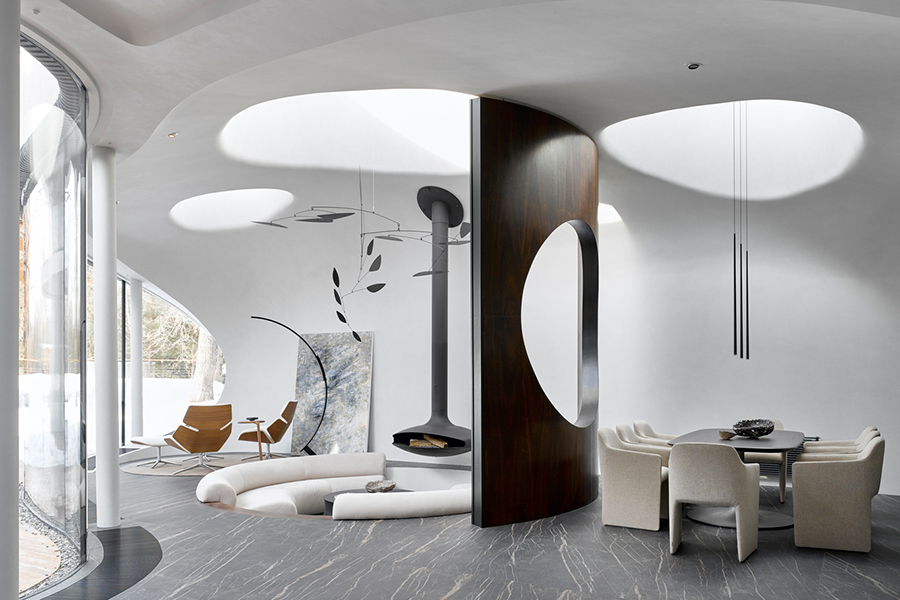 Russia-based Niko Architect created the vegetation-draped home. The home is a concrete form, but it's not cold and sterile. Instead, the walls sweep upward and outward to form the roofs. The floor-to-ceiling windows are molded to match the curves of the walls while at the same time creating incredible views of the surrounding area. While plenty of light comes in through the rear façade thanks to these windows, there isn't much light that makes its way all the way to the front. To provide more natural light in these areas, Niko designed amoeba-shaped skylights that open up through the rooftop garden to allow light into the house.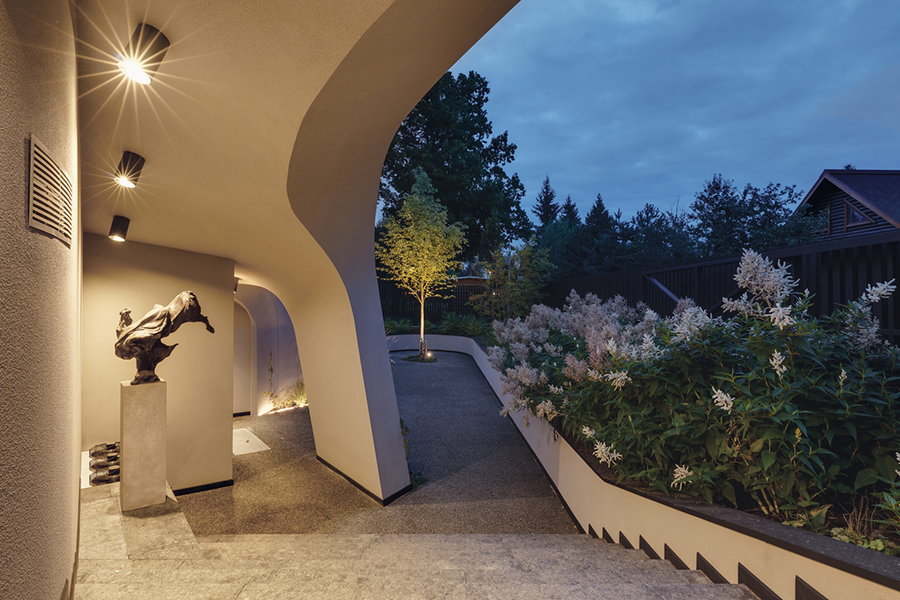 The most visible structural element of the home, however, is the landscape—and that's intentional. "The landscape flows into the building—and the building into the landscape," says Niko Architect. "It is enhanced by a green roof, on which a garden with woody and herbaceous plants and an artificial relief is organized." Inside, curved white walls and vaulted ceiling combine with black, striated marble floors. The home covers nearly 3,00 square feet, which consists of three bedrooms, a living area, a dining area, a relaxation room, and an office. An infinity pool in the backyard is overlooked by a small balcony. In the living area, a hanging fireplace in a conversation pit serves as a gathering spot for guests.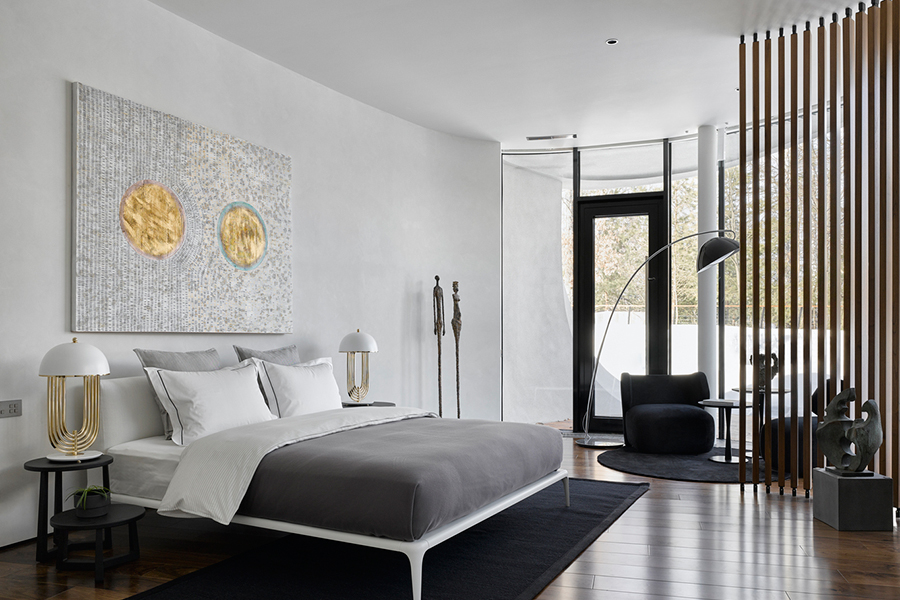 The vision behind the home was to make it one with the home's surroundings. "It is interconnected with the environment, a being of organic architecture," says Niko Architecture. It is indeed a wonderful example of what organic architecture could be.
---
Featured Video from Man of Many
---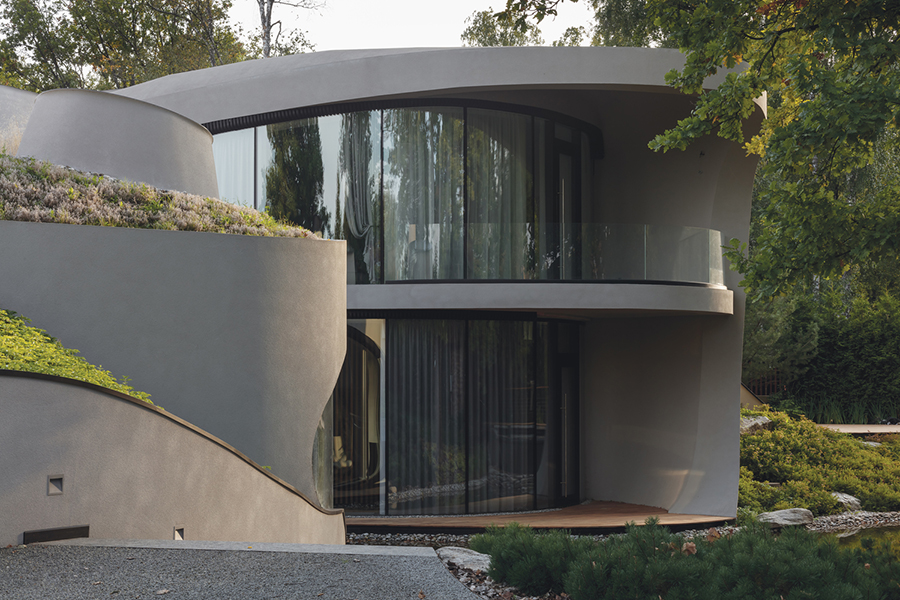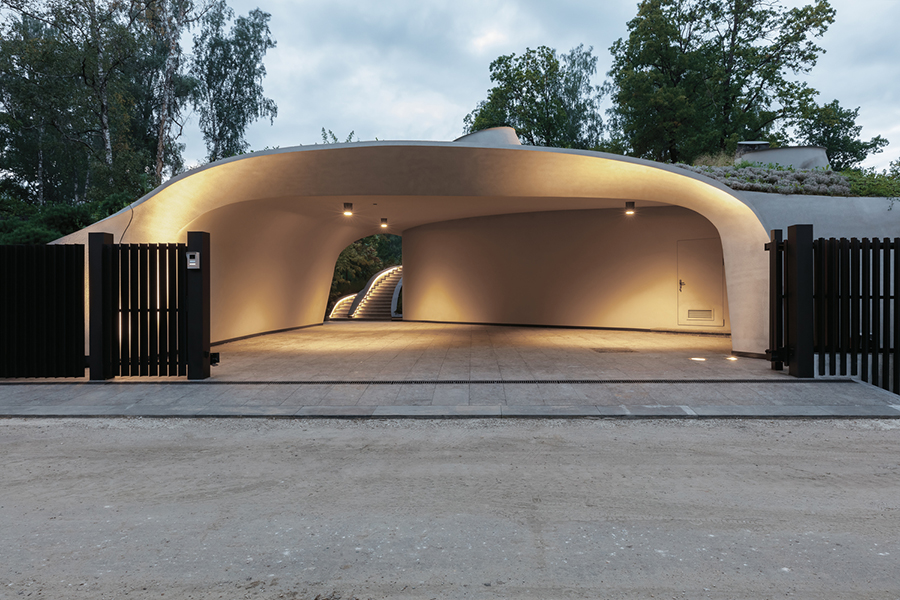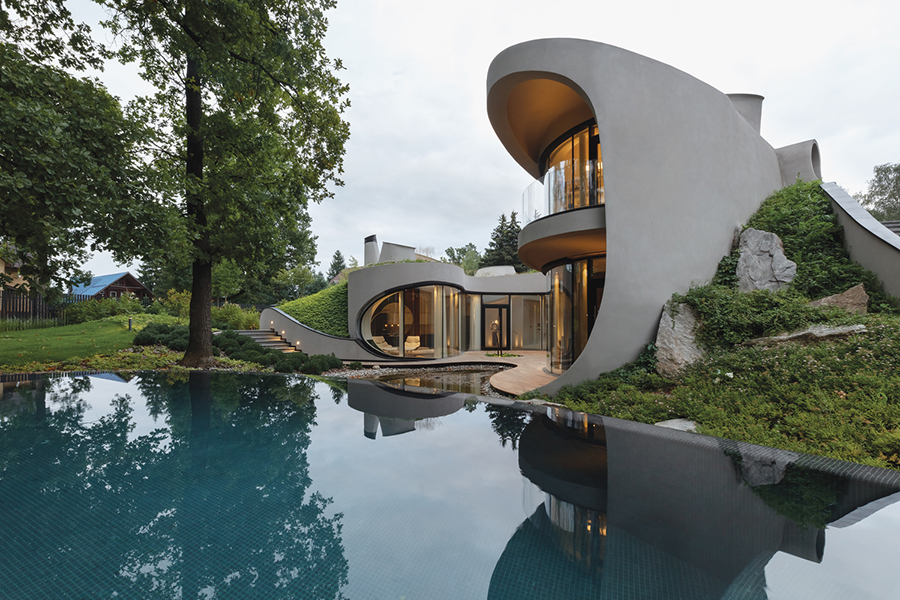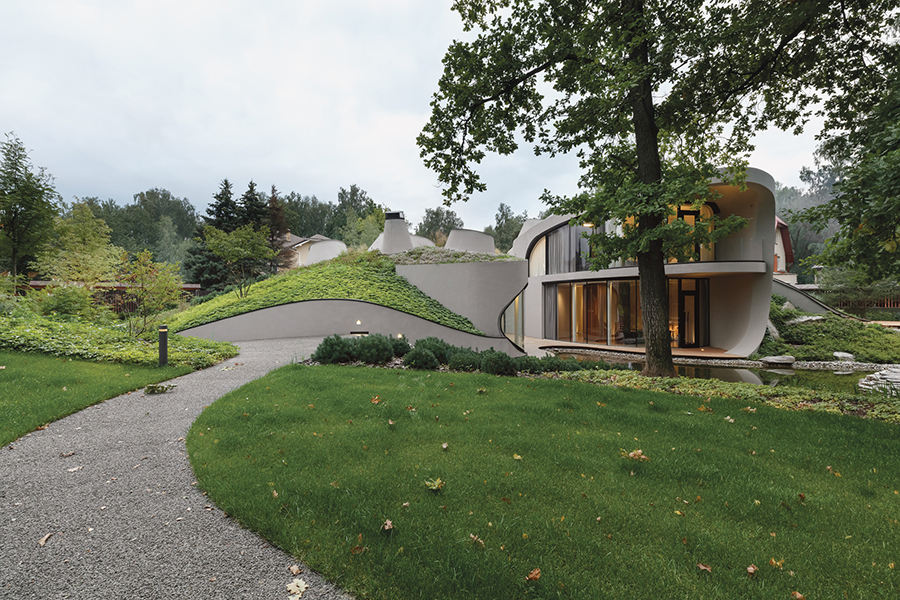 ---
Featured Video from Man of Many