Get Your DIY On With This Flat-Pack House From MUJI
Do-it-yourself and build the home of your minimalist dreams with the new 'Plain House' from Japanese retailer MUJI. This spectacular single-storey home is delivered as a prefabricated unit and keeps clutter to a minimum by including only the essential features. MUJI's first stair-free home adds to their on-going line of flat-pack houses, which present extraordinary design in small packages.
You'll also like:
Bring Wabi-Sabi Home with this $50k Sculpture Cabin
A Peek Inside Elon Musk's Former LA Mansion
This $580 Million Bel Air Mansion Could be the Most Expensive House in America
Plain House retains the unique MUJI design language by implementing a 'less is more' attitude. It is this design language that is not only reflective of MUJI's flatpack housing, but its kitchens, appliances, and home goods. This is the minimalist house of your dreams.
The MUJI design team has its hands all over this project. Designing everything from the homes furnishings and bedrooms to the kitchen and washroom. Plain House represents everything you could ask for in a minimalist residence.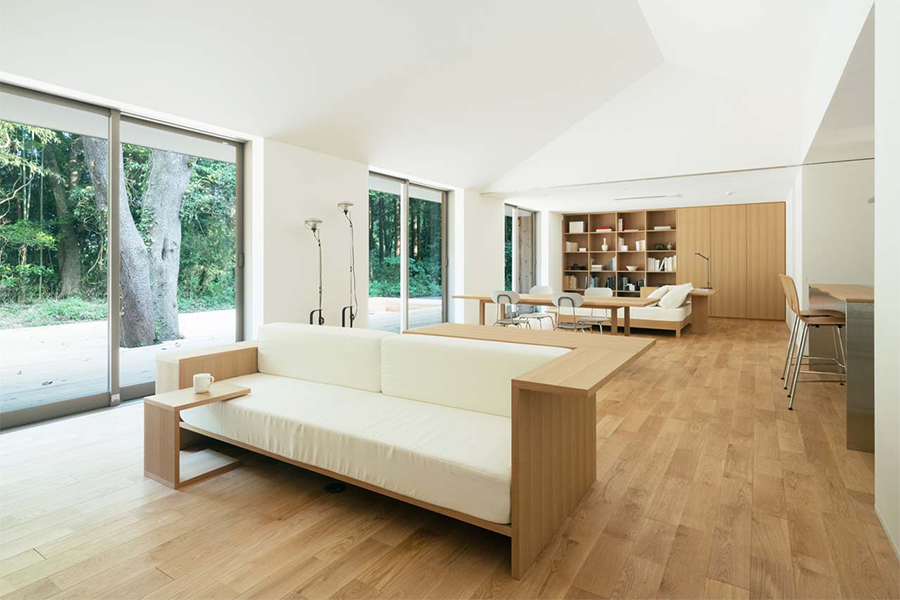 On the inside, you'll find high ceilings, an open-plan layout and large sliding doors which open the home to nature and create an illusion of larger living spaces. The neutral colour scheme is only disrupted by an assortment of plants and pictures and remains elegant and conservative.
The appeal of this tiny house lies in its ability to be built just about anywhere. With a footprint of 101.85m² the 'Plain House' does its best to take up an efficient amount of space while providing its occupants with a comfortable nature retreat.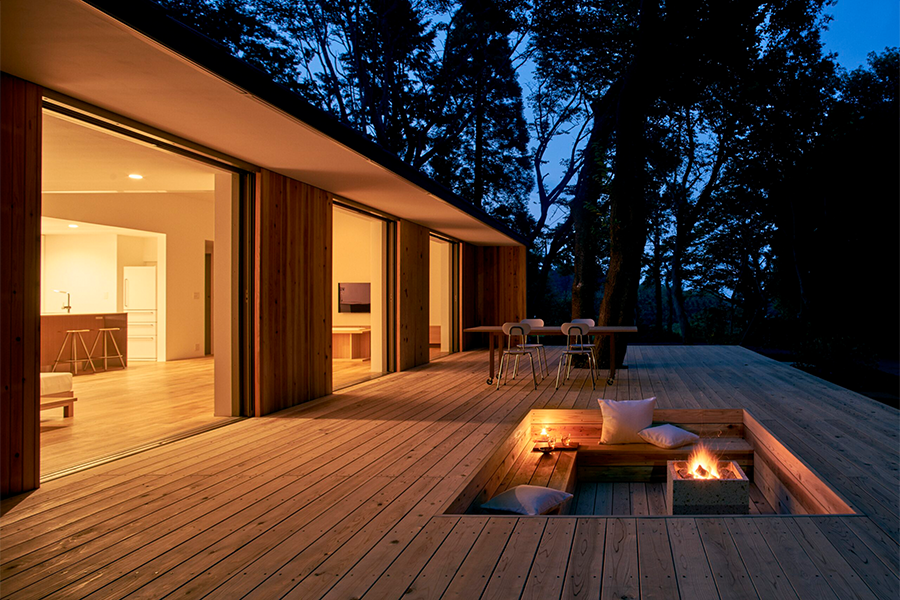 It is MUJI's intention for the home to be used in rural-settings where the owner is close to mother nature herself. These single-storey houses are constructed out of cedarwood, allowing the home to age coherently with its surrounds. The all-embracing outdoor deck allows the occupants to seamlessly shift between the indoor and outdoor environments and connect them with nature in a holistic manner.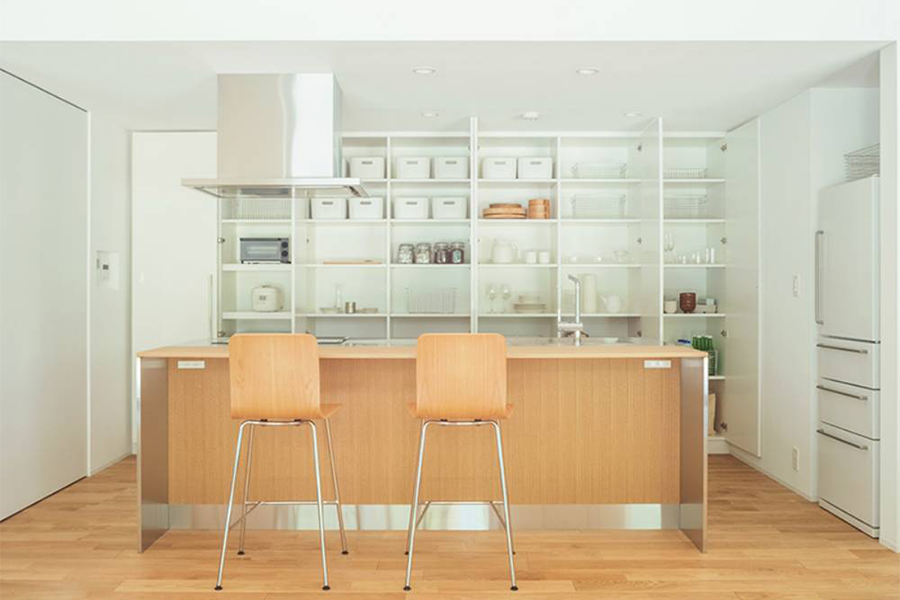 Currently, Yo no Ie is only available for purchase in Japan. However, with a price of approximately AU$220,000, the home represents good value for money. An outstanding piece of minimalist engineering this is perfect for those who are on a time and space budget and are interested in a quick weekend retreat. For now, check out some more of Plain House down below.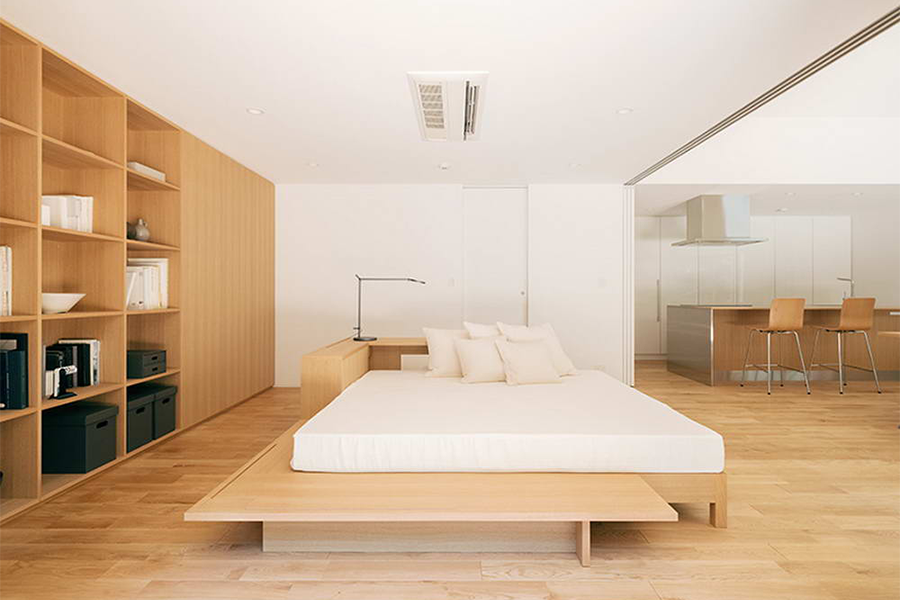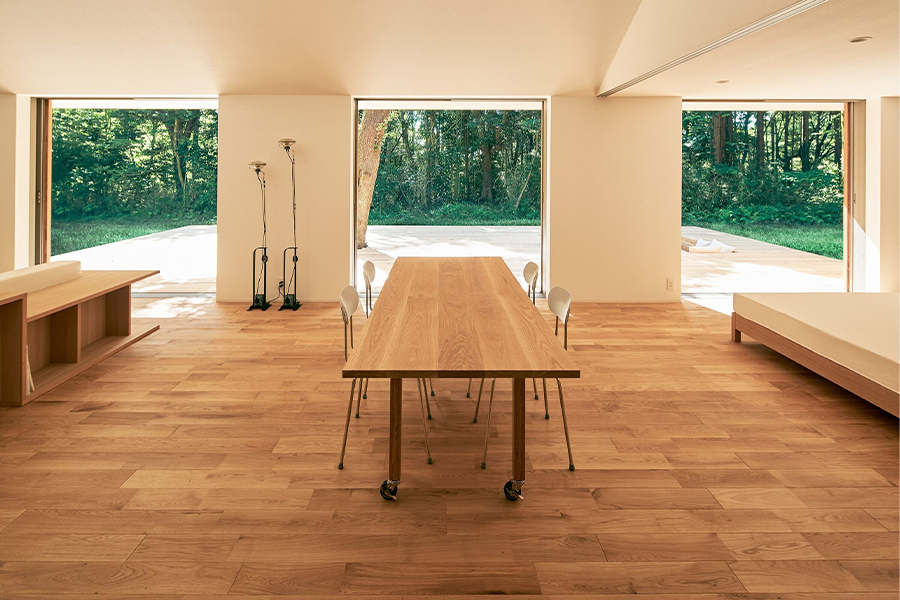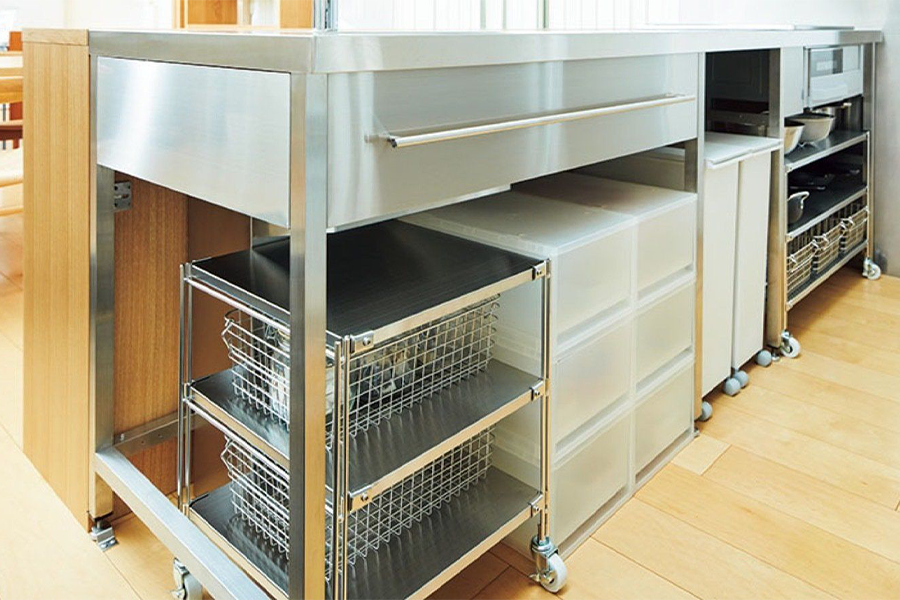 You'll also like:
Inside the $225 Million New York City Penthouse
Steve McQueen's $12 Million Malibu Beach House is Up For Sale
The Monolit Beach House Keeps You Riding the Waves