The Dune House was Inspired by the Wind and 'The Ghostwriter'
Overlooking the 7,000km coastline of Denmark is this one-off $24 Million Bondi Penthouse Shatters Suburb Record that, while no den, has certainly made its mark.
The Dune House, designed by Studio Viktor Sorless, was built for a client looking for a sustainable home done in a contemporary style. The look of the home was inspired by Roman Polanski's movie, The Ghostwriter. The movie follows a ghostwriter who is finishing the memoirs of England's former Prime Minister, only to discover a dark secret that potentially led to the minister's death.
How that movie inspired the house may be up for question—though, hopefully, it's not the murder and secret part, but rather the idea of a writer seeking out an inspirational place to practice his craft.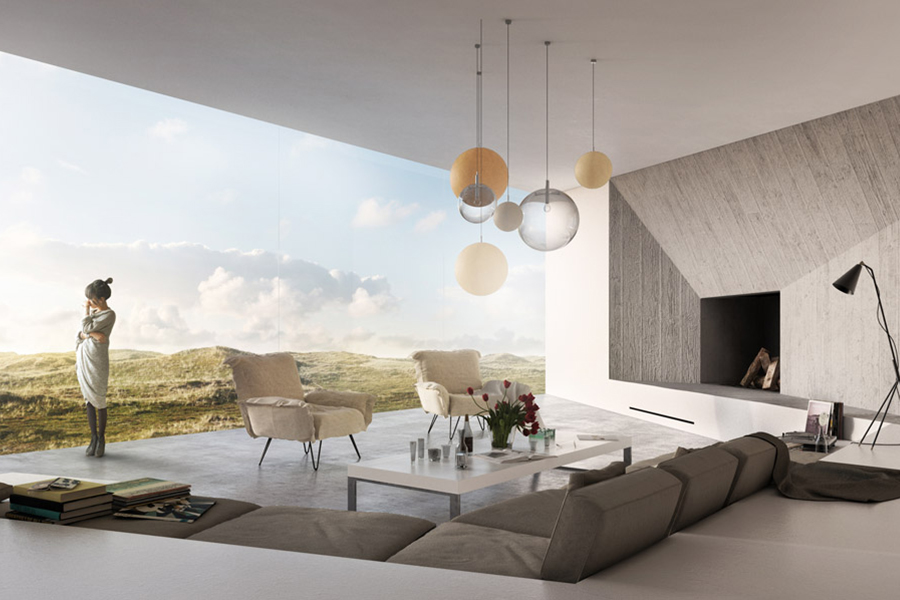 The house is still under construction in the small town of Hvide Sande, located in the middle of the Holmsland Dunes near the canal that connects the Ringkobing Fjord to the North Sea. The Dune House uses a cross shape that has been elevated off of the ground and sits on what could be deemed a pedestal. Inside that pedestal is the "Elevator Room," which is named for obvious reasons.
The Elevator Room functions as both a vestibule and as a gallery. The cross of the home is oriented to coincide with the points of a compass, with each leg of the cross pointing north, south, east, or west. This orientation results in angle of the light entering the home changing throughout the day, creating different cinematic moods.
Curtains are used to further enhance the sensation that a room has been set as a scene for a movie.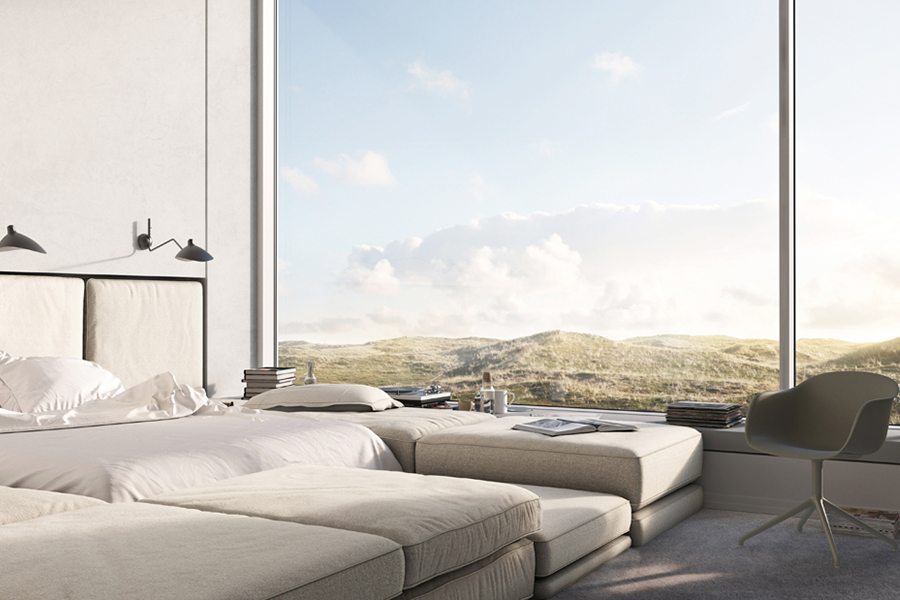 ---
Featured Video from Man of Many
---
Large windows are placed throughout the home and serve the purpose of meeting the other request from the client. The client finds the wind to be soothing and comforting, and being able to watch it blow across the dunes was important. Being able to watch the wind from the Dune House, the client will no doubt be able to empathize more with philosopher Hermann Schmitz's idea of the wind being a half-thing well-known as "The Ghostwriter".
Schmitz said, "If wind is gone, we don't know where it's gone but we can feel the absence and presence on our bodies. Half-things create atmospheres."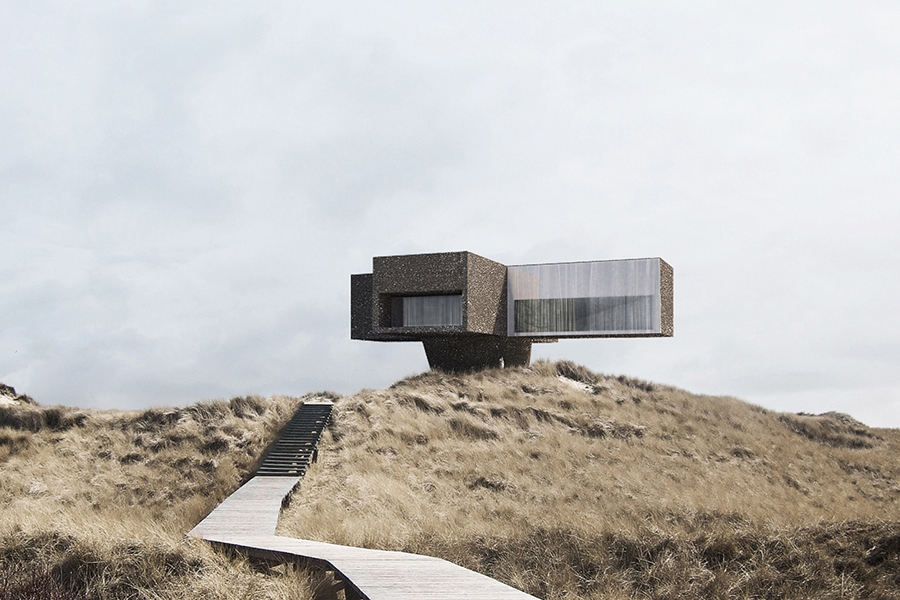 ---
Featured Video from Man of Many