'Light Soy' Glass Lamp is Inspired by Soy Sauce Packets
Sydney-based design firm Heliograf is launching a novel, glass lamp inspired by the iconic soy sauce packets found in sushi shops around the world. It's appropriately named Light Soy and is created to raise awareness about single-use plastics that end up in landfill and even the ocean.
Heliograf designers Jeffrey Simpson and Angus Ware were inspired to create Light Soy after eating sushi and being shocked by how many of the disposable fish sauce packets they had used. Both grew up by the coast and found it absurd that the plastic fish could harm marine life.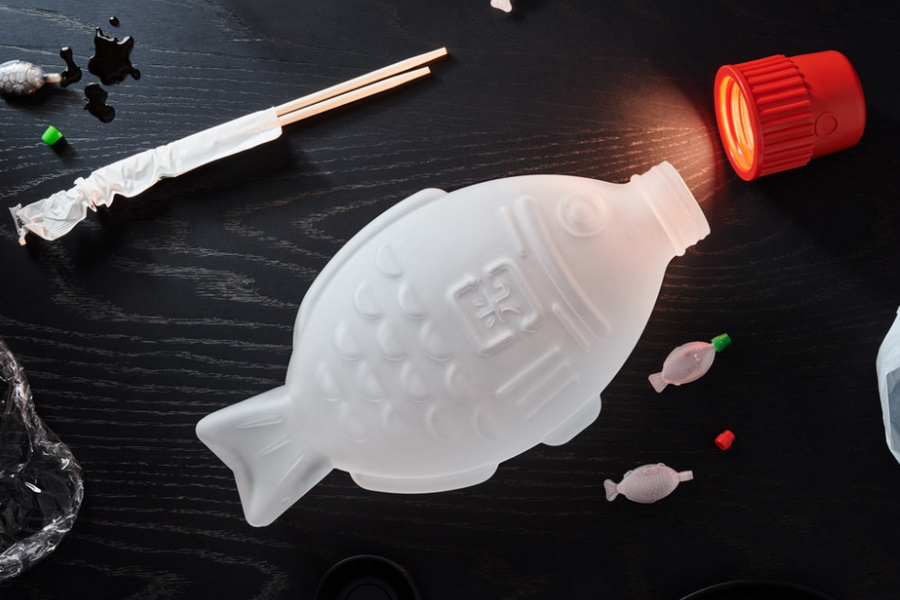 Like other single-use plastics such as straws and coffee cups, the tiny packets can't be re-used and are difficult to recycle. "By taking a piece of rubbish, and dramatically scaling it up, we want to show that small things matter, and we need to make big changes to how we design everyday items," says Angus Ware.
"At every stage, from initial concept through to logistics, we have questioned how we can do better."
The Light Soy design makes use of durable, recyclable materials like borosilicate glass and powder-coated aluminium, in modular components that are easy to repair or replace. To make the packaging completely plastic-free and biodegradable, the team selected moulded sugarcane fibre, instead of polystyrene or plastic.
Light Soy is available as a USB-C rechargeable Table Lamp or mains-power Pendant Light. Both feature a built-in dimmable 3000K LED and are complemented by bespoke, powder-coated aluminium accessories.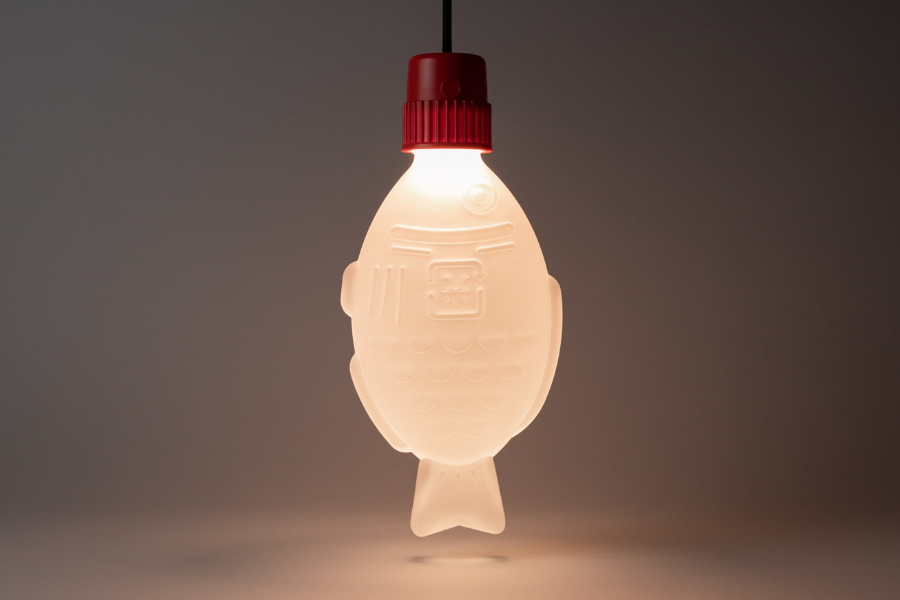 ---
Featured Video from Man of Many
---
"We chose to subvert our disposable culture by using premium materials and creating something that will be treasured, not trashed," says Jeffrey Simpson. "It has taken over three years to produce, including two years spent perfecting the glass-blowing technique and developing the right surface finish."
The lamp is the first release in a collection of Heliograf designs inspired by small everyday objects, and Simpson says they have "big plans" for the future.
Light Soy is available for pre-order via the Heliograf website linked below. The lamp is priced from AUD $590.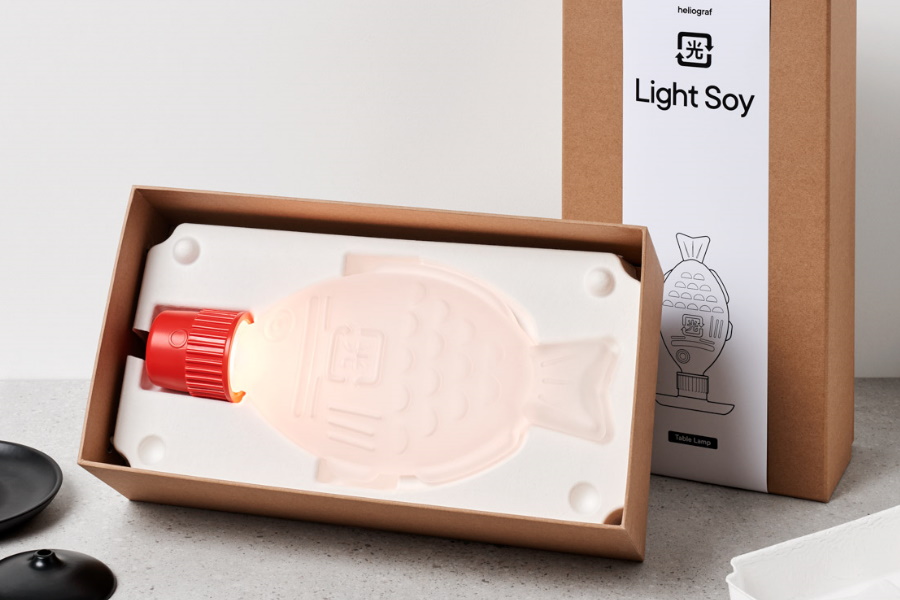 ---
Featured Video from Man of Many