30+ Masculine Kitchen Ideas, Tips & Inspirations
Whether you love to cook or not, a stunning masculine kitchen remains a surefire way to impress. In other words, even if it's all for show, the right decorative touches can a long way. There's just something about the area that whets appetites with or without the smell of food wafting in the air. Likewise, the best masculine kitchen ideas usually drive home themes of sophistication, self-sufficiency and approachability. And remember, just because it's a masculine kitchen that doesn't mean she can't take over in the cooking department–she'll just need to feel welcome there first. On the other hand, would it kill you to learn a few delicious recipes and fire up the oven yourself? Check out the following Masculine Kitchen Ideas & Inspirations so that you might bring even more sizzle and spice into your life.
This Article is part of our Home & Design Series
You'll also like:
Amazon Finds May 2017 – Contemporary Kitchen Contraptions
15 Best Subscription Boxes for Men
17 Best Office and Desk Chairs for Any Office

What is a Masculine Kitchen?
But first: what is a masculine kitchen? Well, here's what it's not. It's not a place to indulge the food habits you grew up on. After all, you want to show others that you've stepped up in the world. Does that mean completely eschewing the box of Ritz crackers or Pepperidge Farm cookies? Of course not. It just means putting them away behind closed doors so that stronger visuals can dominate. It also means making sure the dishes are done and the crumbs are wiped off the counters by the time she comes over. Trust us when we say she'll notice. And if she's craving Ritz crackers, you still know where to find them.
Tips to Achieve a Masculine Kitchen
1. Island Oasis
A prime kitchen island is occasionally so vital to the decor that it's absence can be felt just as strongly as its presence. Not only does an island add functional dimension and separation to the space, but it's an absolutely perfect way to lend the kitchen itself a communal vibe.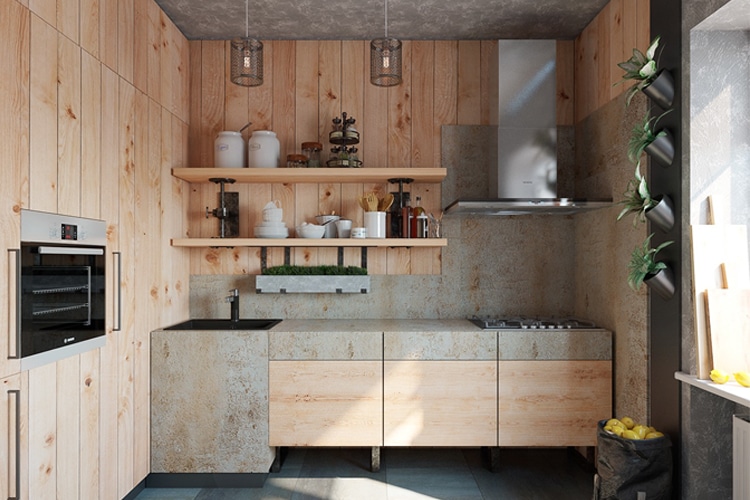 2. Quality Overhead
Many of the best masculine kitchens practically oblige you to look up. Sometimes that means instaling a sleek light fixture. Other times it means expertly hanging pots and pans over a kitchen island in a move that's as practical as it is visual. Effective use the overhead space is a great way to elevate the aesthetic without cramming the area below.

3. Work the Workmanlike Vibe
Cooking and masculinity don't always go hand in hand, but they can in the right masculine kitchen. Consider a rustic or industrial aesthetic to reinforce the workmanlike tenets of cooking itself. For a rustic interior, implement natural wood from floor to ceiling and aim for decorations like plants or spice jars to create a warm, welcoming atmosphere. Or go the industrial route with individually hanging overhead lights, exposed stainless steel ducts, copper hoods, wood or metal counters, tall concrete walls and more (or less). Or mix both styles so that the cold and warmer elements balance each other out.

4. Modernist Living
If the rustic or industrial aesthetic isn't your thing, by all means, go for a purely modernist masculine kitchen. That can entail stark colour schemes of black and white, unconventional geometry for the countertops and tech-savvy equipment. It can also involve an overall minimalist approach that utilises empty space and natural light to their fullest potentials. The ultimate vibe is clean, refined and sophisticated.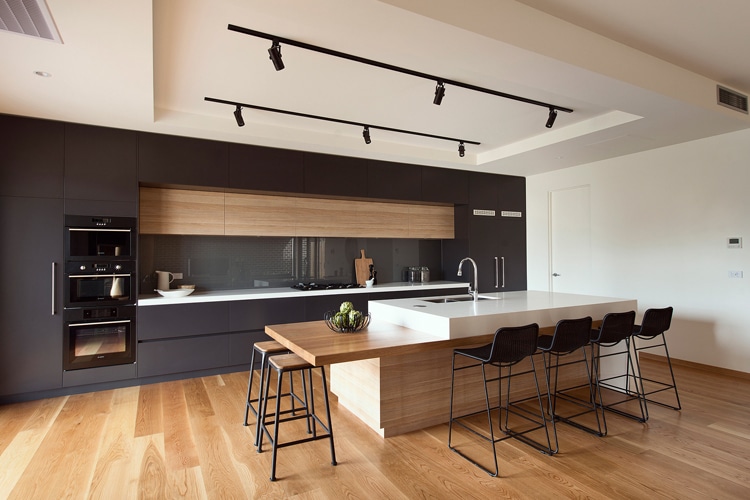 5. Have More Than a Drink
When you're a bachelor (or simply living alone), alcohol is routinely part of the equation. But don't just keep beer stocked in the fridge or have one bottle of wine or vodka sitting out. Instead, load up a wine rack with some choice vinos and make sure it's visible. Also, have a decent selection of curated spirits on hand. After all, it's better to be over-prepared than under-prepared. Plus, some bottles of alcohol are works of art unto themselves.

6. Pull Up a Chair
More than just a place to cook food, a masculine kitchen is an ideal environment for socialisation. Establish a clean countertop area with adjoining stools or chairs so your guest (or guests) can drink wine or eat something light while you cook. Doing so will create a warm and inviting atmosphere that might extend into the meal and beyond.
Don't Forget the Little Things
It's amazing how small decorative touches can infuse new life into a masculine kitchen space. That could mean pretty much anything: a bowl of fresh fruit, random knick knacks, a shelf lined with cookbooks, a small see-through cabinet filled with premium glassware, and so much more. Every element is a piece to the whole.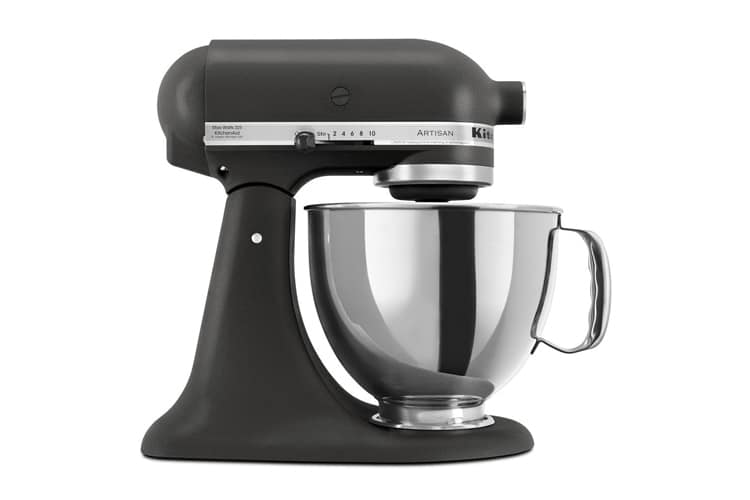 Features: 10-speed slide control ranges
Dimensions: 14.3 x 9.3 x 14 inches
Price: US$379.99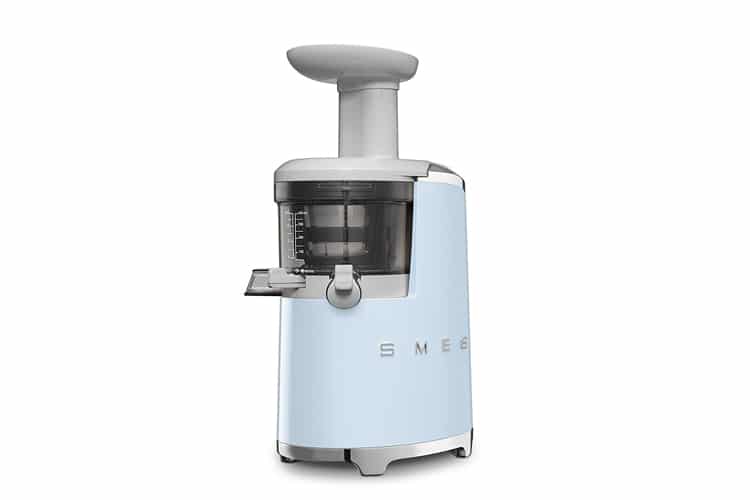 Features: 43 rotations per minute; Slow Squeezing Technology
Dimensions: 10.63 x 6.72 x 16.25 inches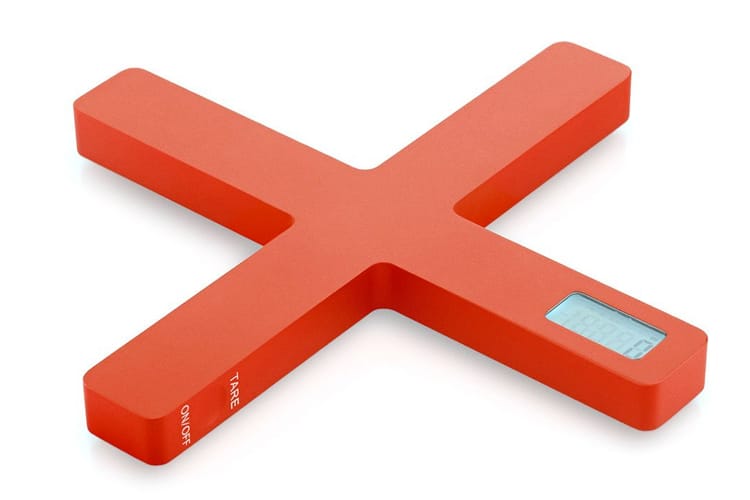 Features: uses all international units of measurement of g, oz, lb and ml.
Dimensions: 22 x 1.7 cm
Price: US$69
Buy: Eva Solo Digital Kitchen Scale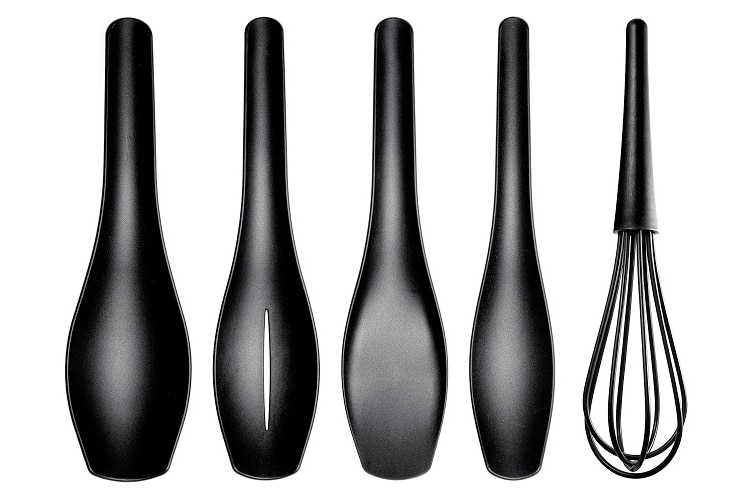 Features: includes stirring ladle, flexible spatula, draining spoon, serving spoon and whisk; material – heat-resistant nylon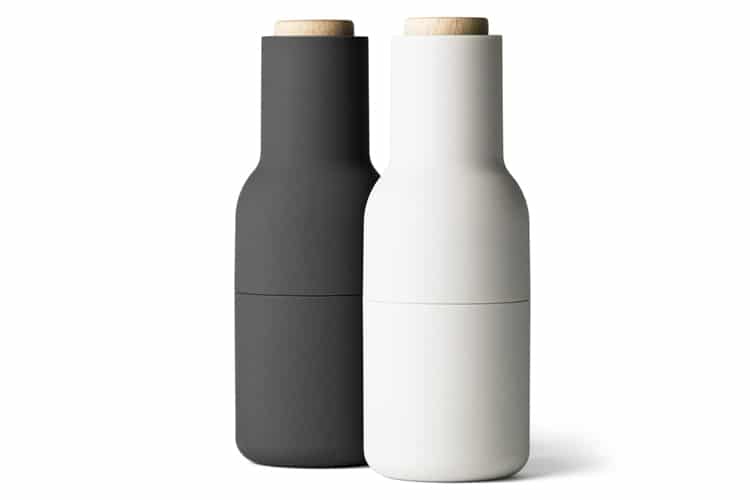 Features: ceramic, minimalist
Dimensions: 8 x 4 x 8 inches
Price: US$72.20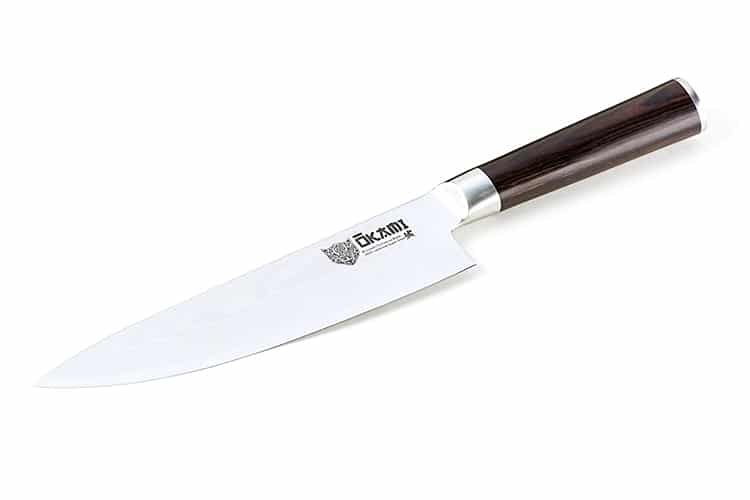 Features: VG10 High Carbon Japanese Stainless Steel
Dimensions: 8 inch
Price: US$83.90
Features: Chrome wire rack; glass tubes; natural cork stopper
Dimensions: 7″h x 7″w x 4.25″d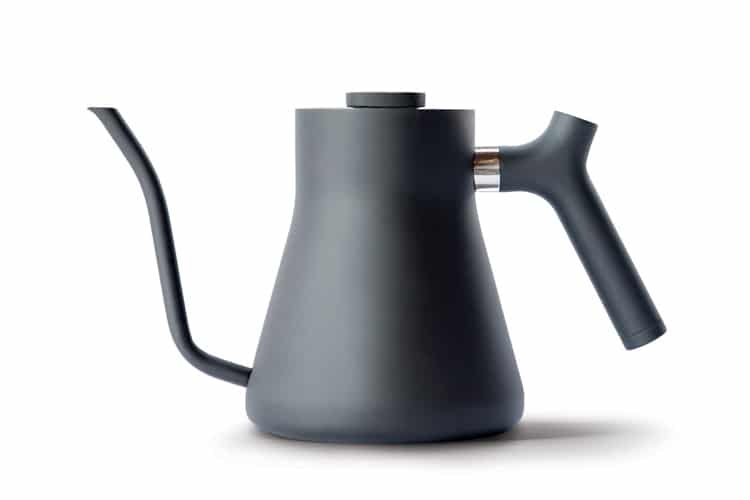 Features: 304 18 8 stainless steel body; V1.3 stainless steel lid
Dimensions: 10.20 x 5.25 x 6.25 inches
Price: US$169.99
Buy: Fellow Stag Pour Over Kettle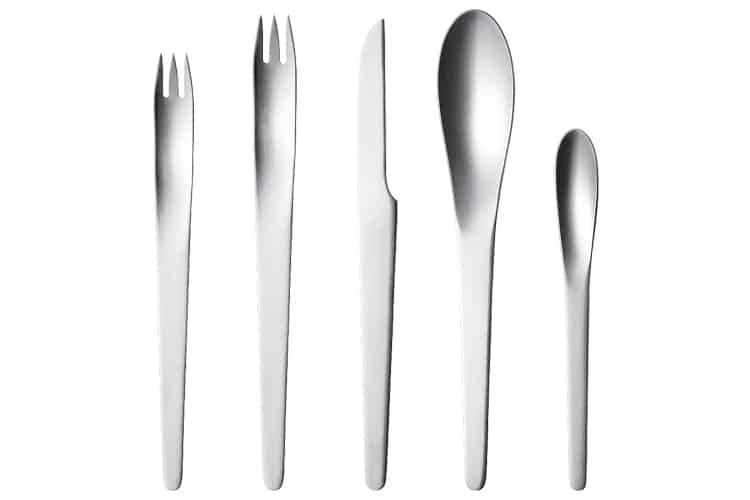 Features: stainless steel
Price: US$65
Buy: Georg Jensen Arne Jacobsen Cutlery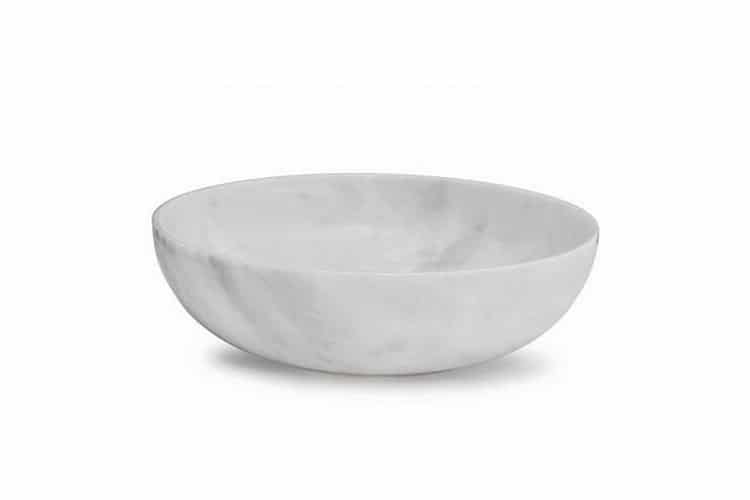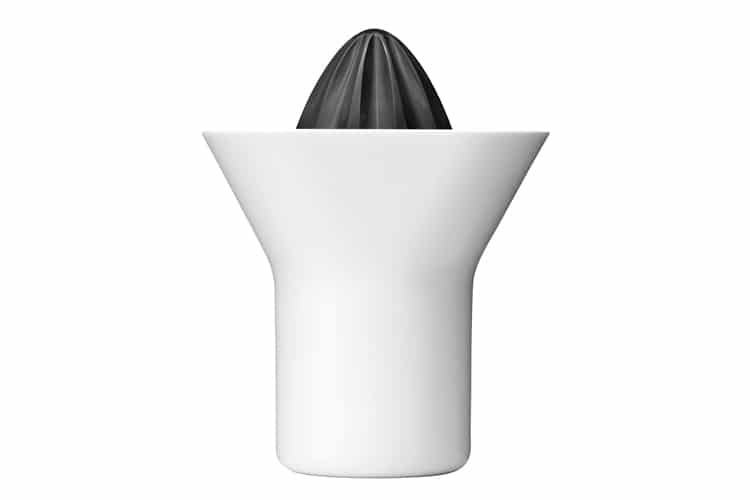 Features: Plastic material; dishwasher safe
Price: US$23.89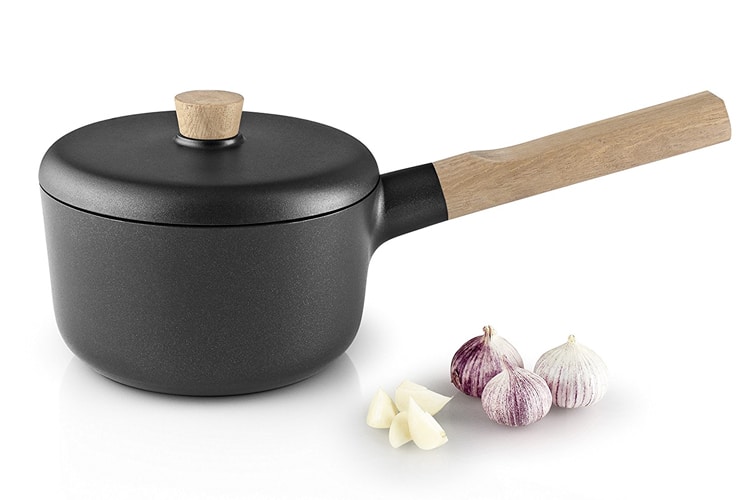 Features: 1.5 liter capacity; material – Aluminum, Cast aluminum, Cast iron
Price: US$108.95
Buy: Eva Solo Nordic Kitchen Saucepan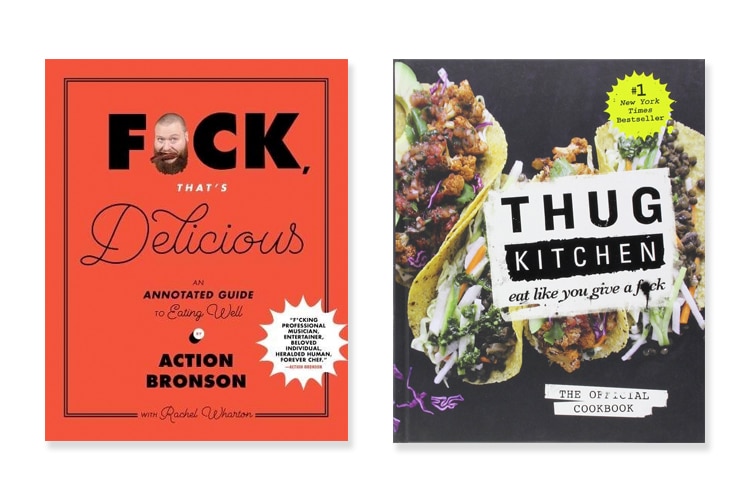 Author: Action Bronson, Rachel Wharton
Publisher: Harry N. Abrams
Formats: Kindle, Hardcover
Price: from $9.99
Buy: F*ck That's Delicous Cookbook
Author: Thug Kitchen
Publisher: Rodale Books
Formats: Kindle, Hardcover
Price: from $8.99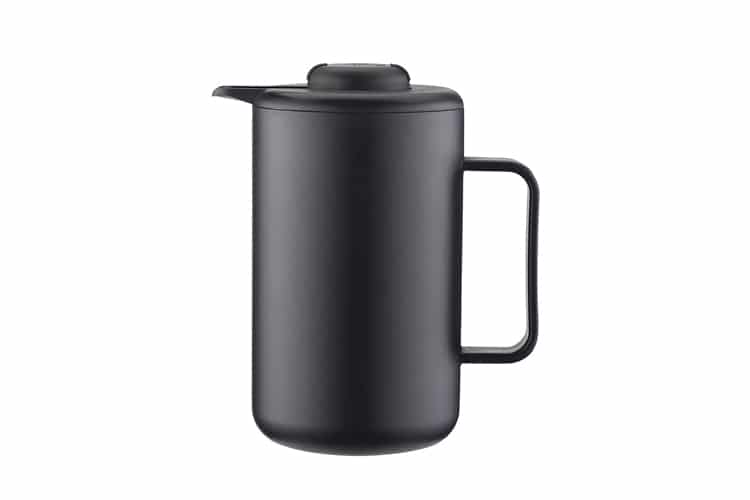 Features: BPA-Free plastic; Vacuum sealed double wall construction
Dimensions: 5 x 7.5 x 8.88 inches
With interior decoration, pictures can say far more than words. To see more masculine kitchen ideas and inspirations, check out the images below. Find the ones that you connect with and customise accordingly.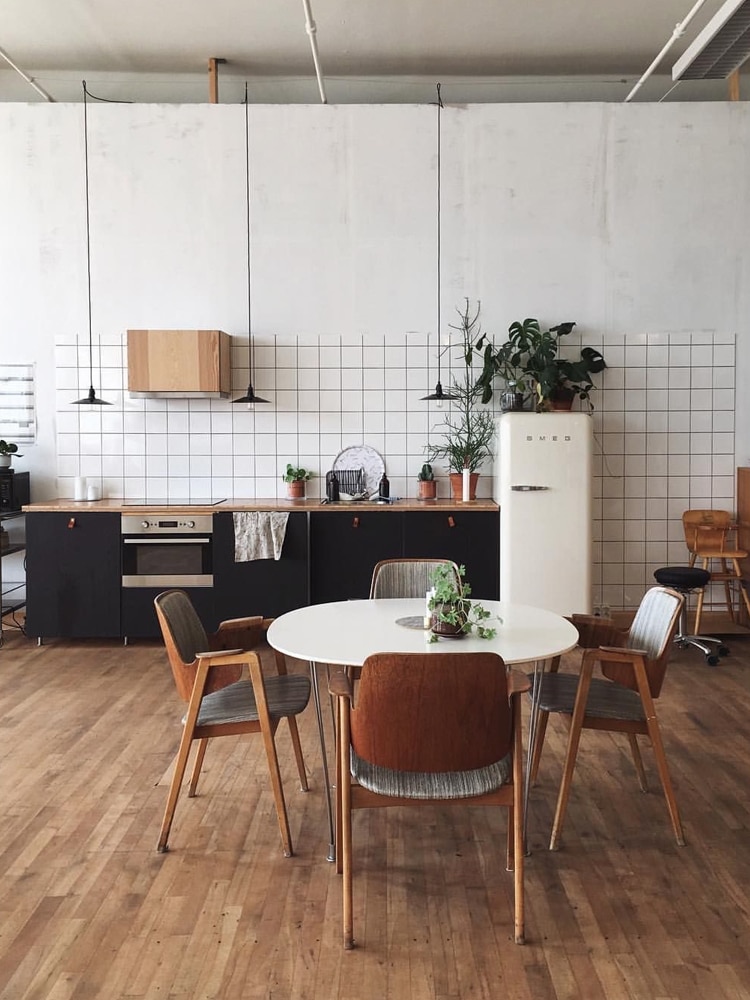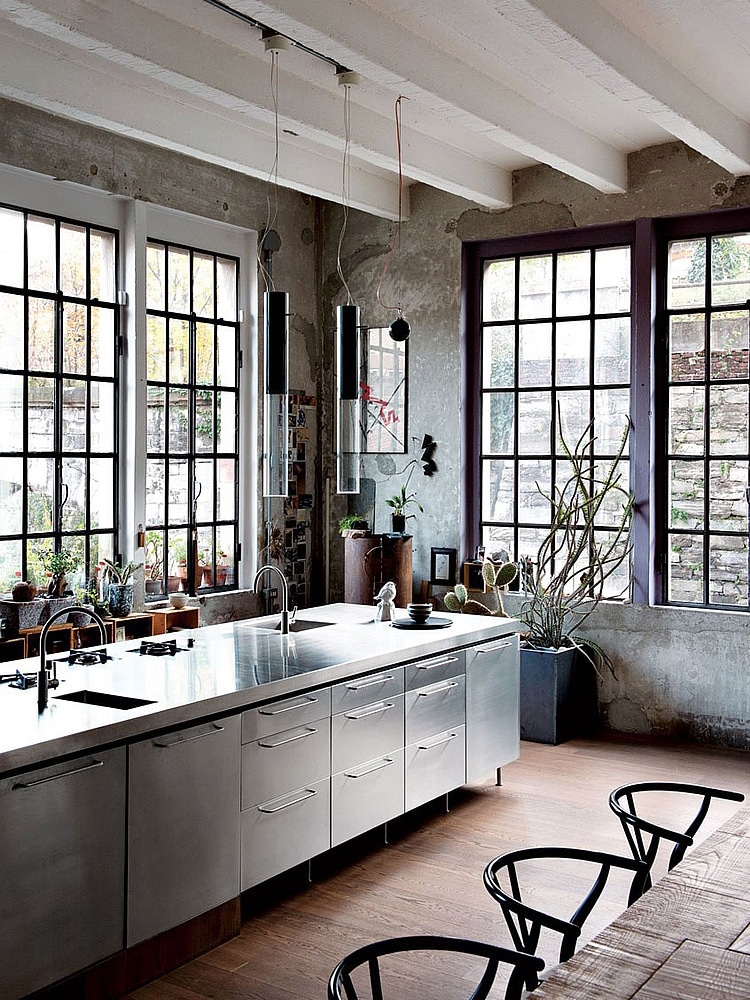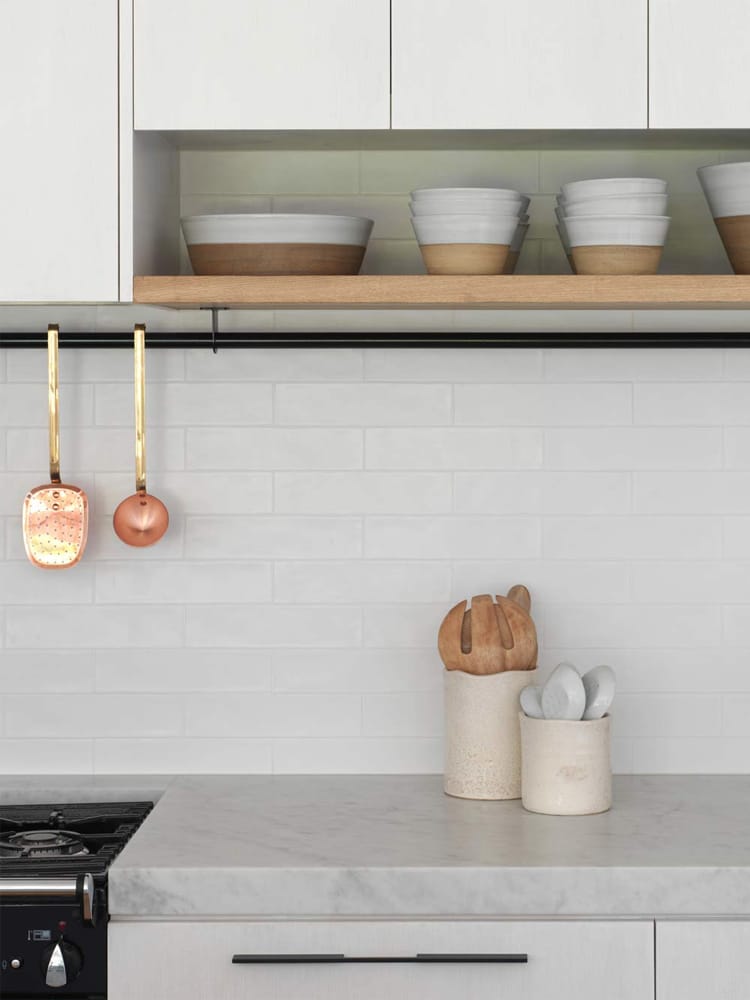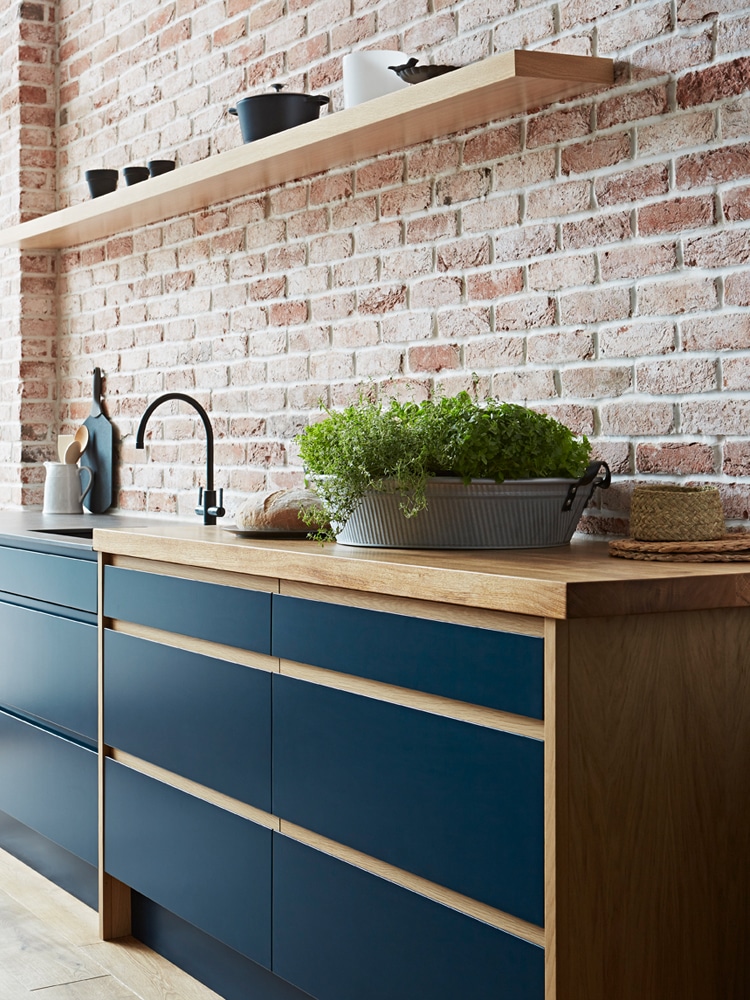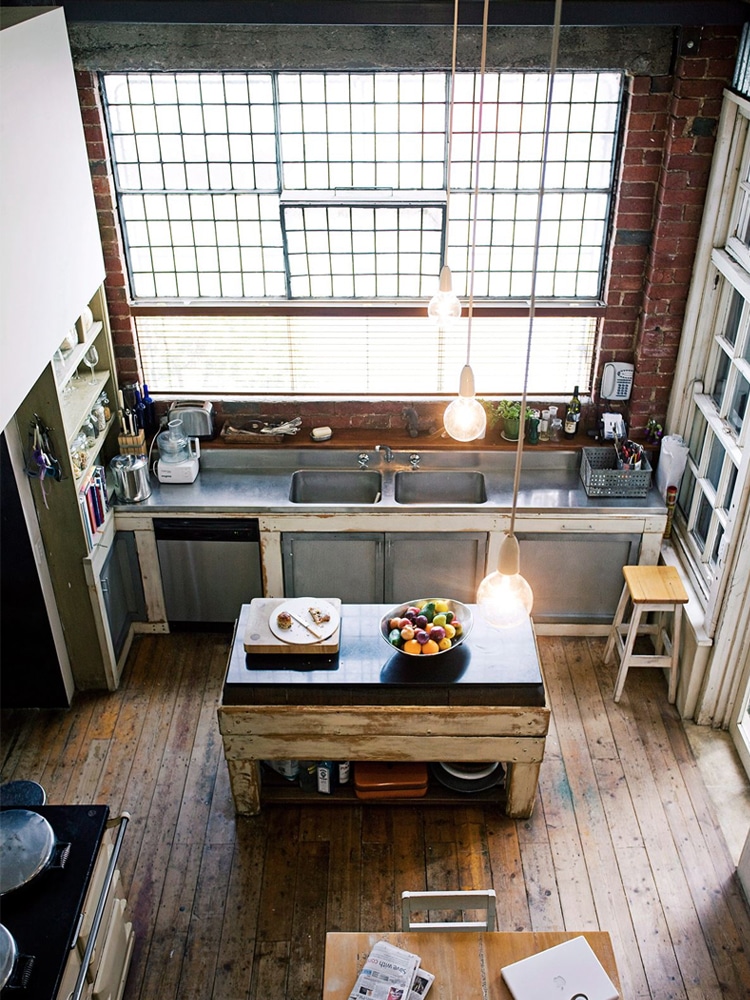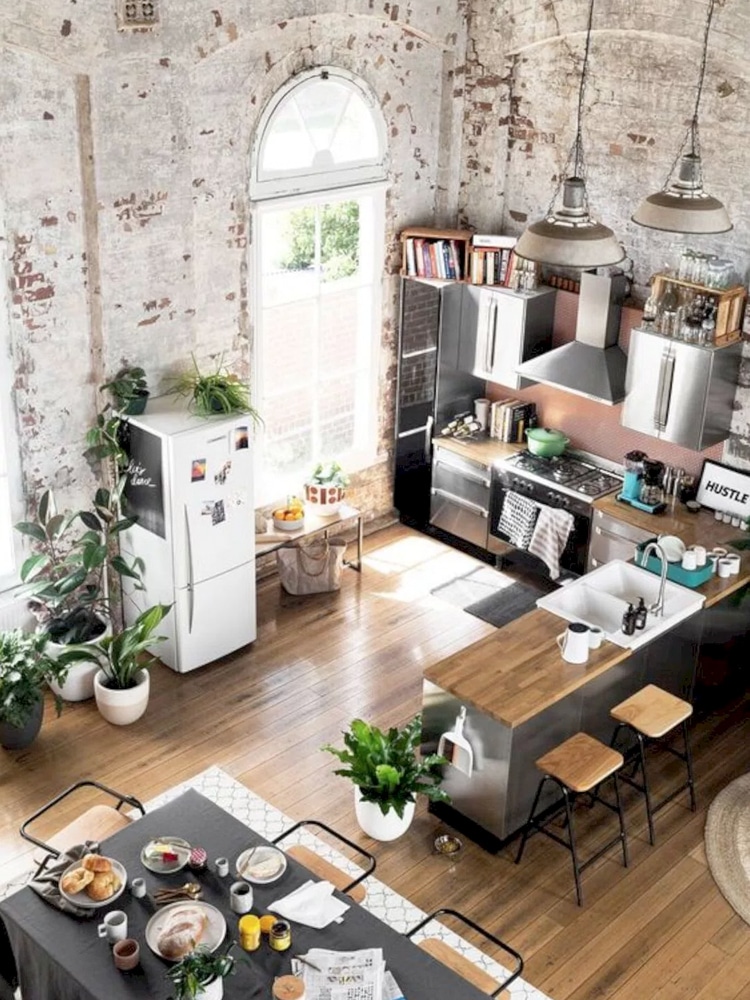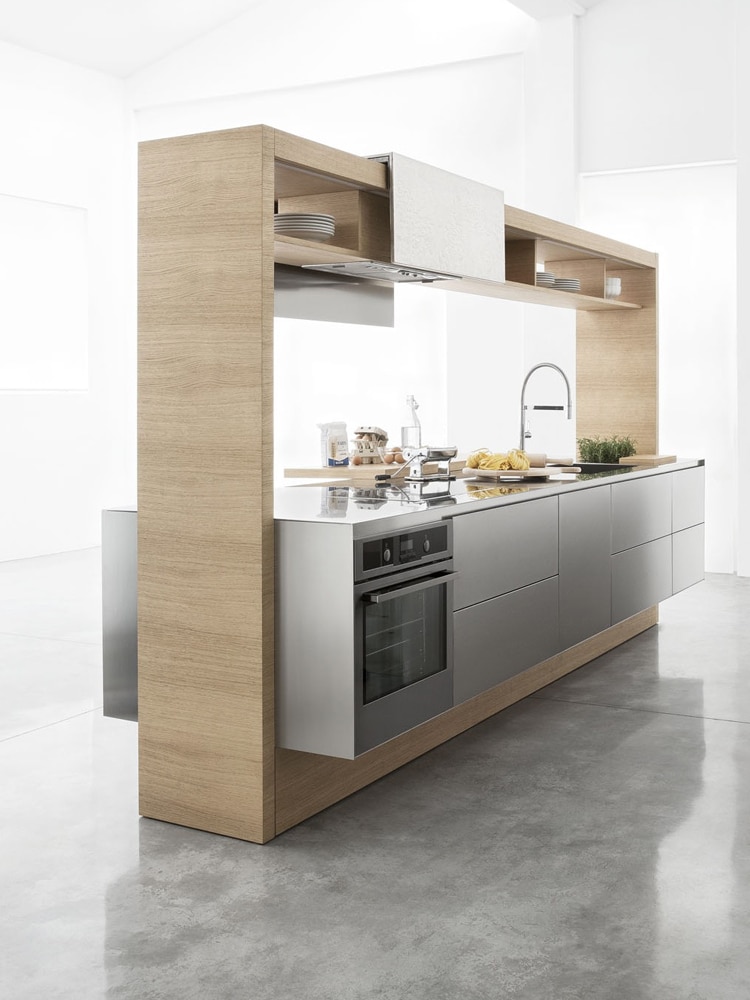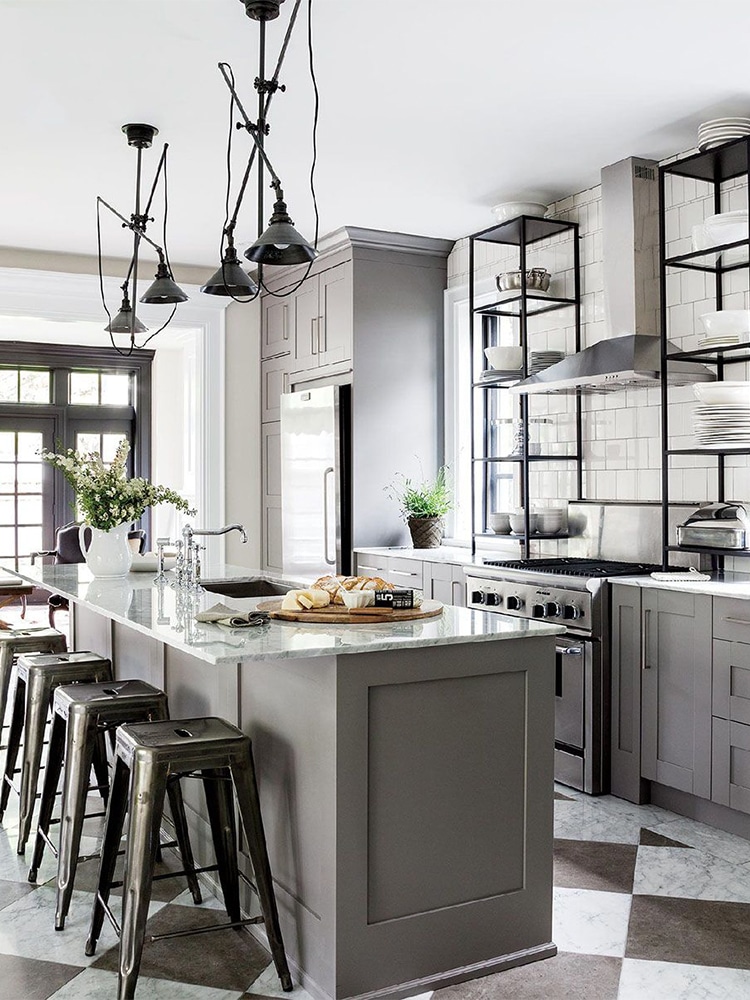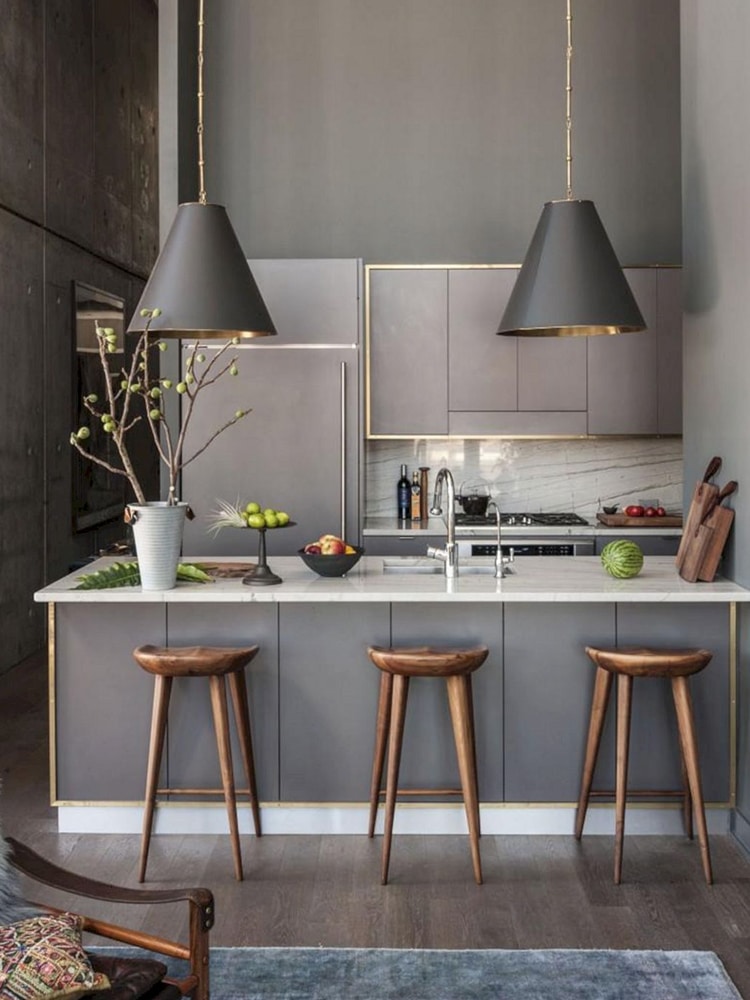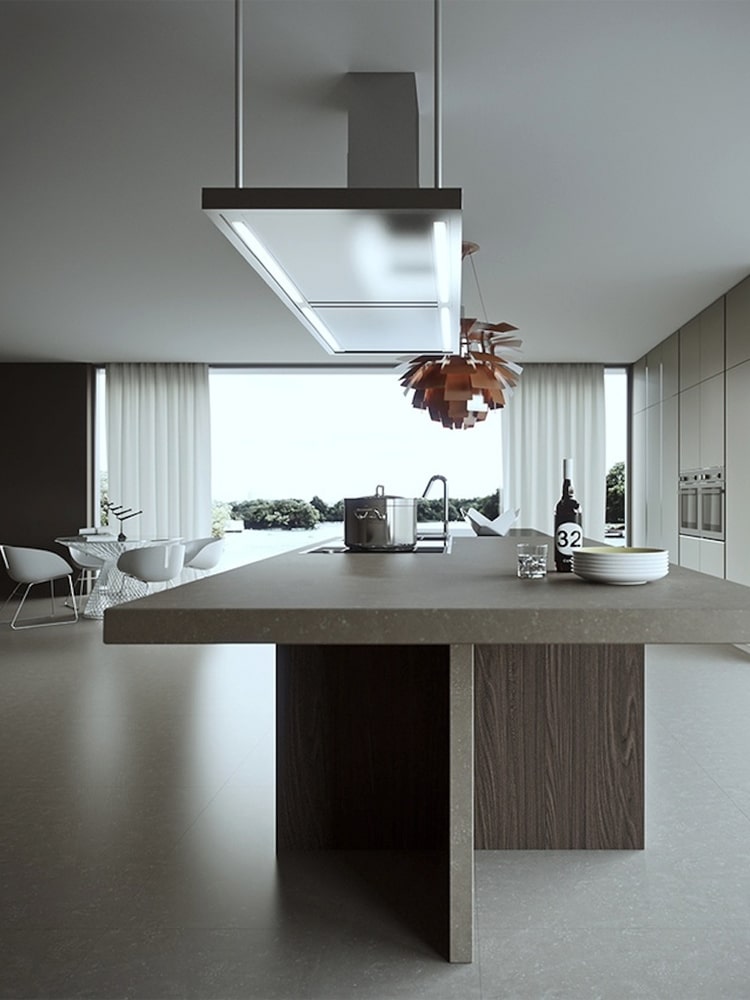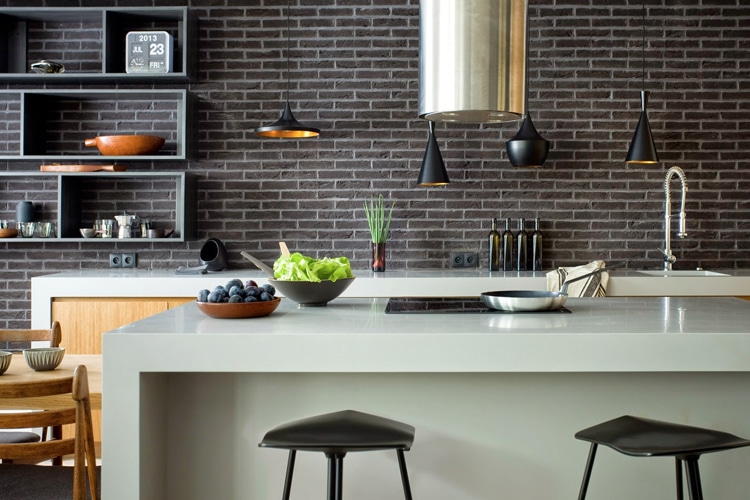 You'll also like:
Amazon Finds May 2017 – Contemporary Kitchen Contraptions
15 Best Subscription Boxes for Men
Golf Legend Greg Norman's Insane $78 Million Jupiter Island Compound is Up For Sale