15 Best Beaches in Sydney
The best beaches in Sydney truly hold a candle to the world's top destinations, it's just common knowledge. Make no mistake, Australia is a haven for surf and sand. In fact, if you were to go to a new beach every single day in Australia, it would take you 27 years to do. Fortunately, for those without the time to visit over 10,000 beaches across our water-locked nation, some of the countries best beaches are right here in Sydney!
From world-famous sand stretches to the best barrelling conditions, get your speedos on because these are the best beaches Sydney has to offer.
You'll also like:
25 Best Italian Restaurants in Sydney
31 Best Bars in Sydney to Add to Your List
30 Fun Date Ideas in Sydney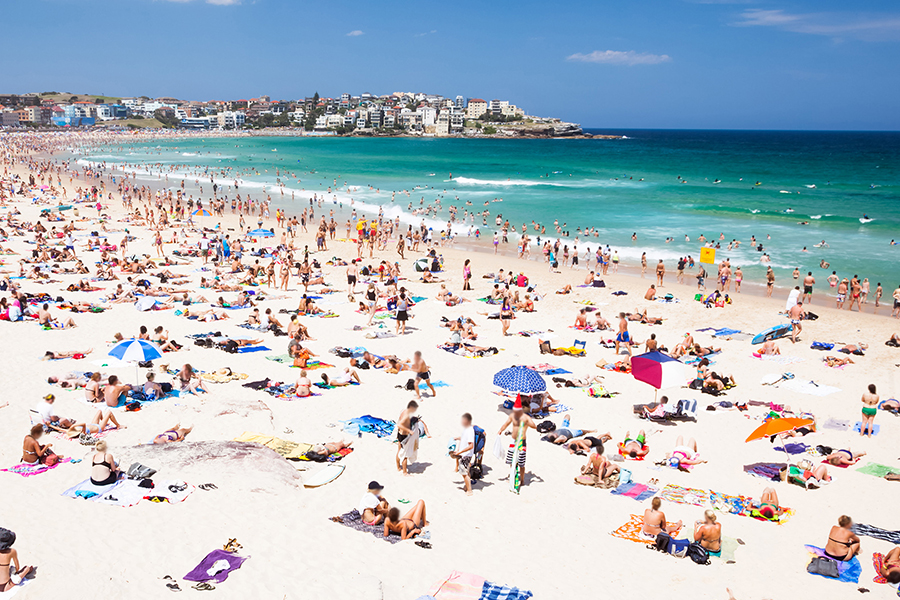 1. Bondi
Arguably the world's most famous beach, Bondi is our most popular stretch of sand. Just 8km from Sydney CBD, it's an easy trip on public transport or you can drive yourself and hunt down a parking spot.
The scene of popular TV show Bondi Rescue (who didn't love that show as a kid, right?), Bondi is patrolled by lifeguards 365 days of the year meaning you can always enjoy a dip between the red and yellow flags. With ocean pools to one side, and cafes and shops a quick walk from the beach, you'll find plenty to do once you finish on the sand.
Area: 122 ha
Postal code: 2026
Location: 7 km (4 mi) E of Sydney CBD
State electorate(s): Vaucluse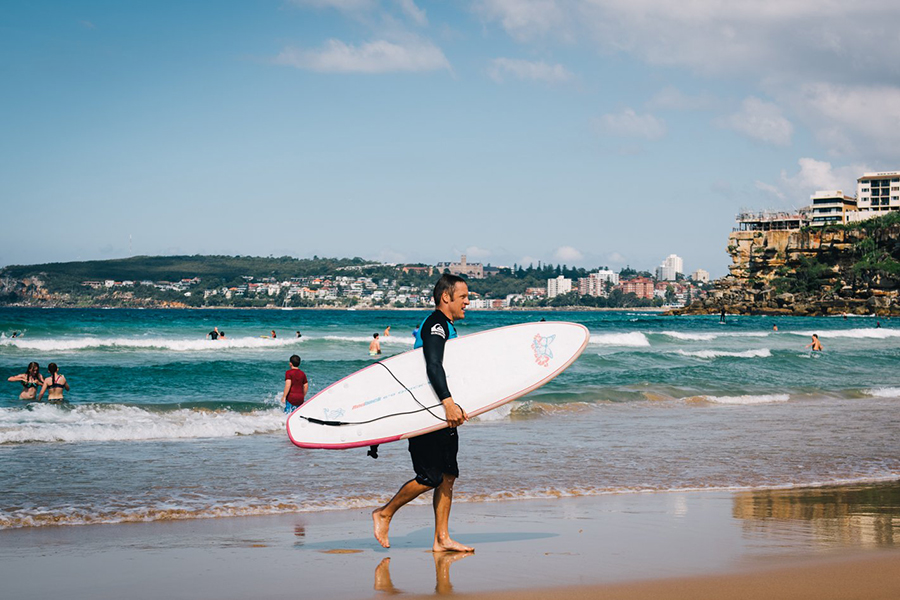 2. Freshwater Beach
Freshwater is a stunning beach a short walk north of Manly that is wedged between two headlands. A renowned surfing spot, it is even listed as a world surfing reserve! To the north end of the beach is an eight-lane, 50m saltwater pool which is a popular spot for swimmers. Overlooking the beach is a restaurant and several cafes, perfect for that post-swim morning coffee.
Area: 1.8km²
Postal code: 2096
Location: 17 km NE of Sydney CBD
State electorate(s): Manly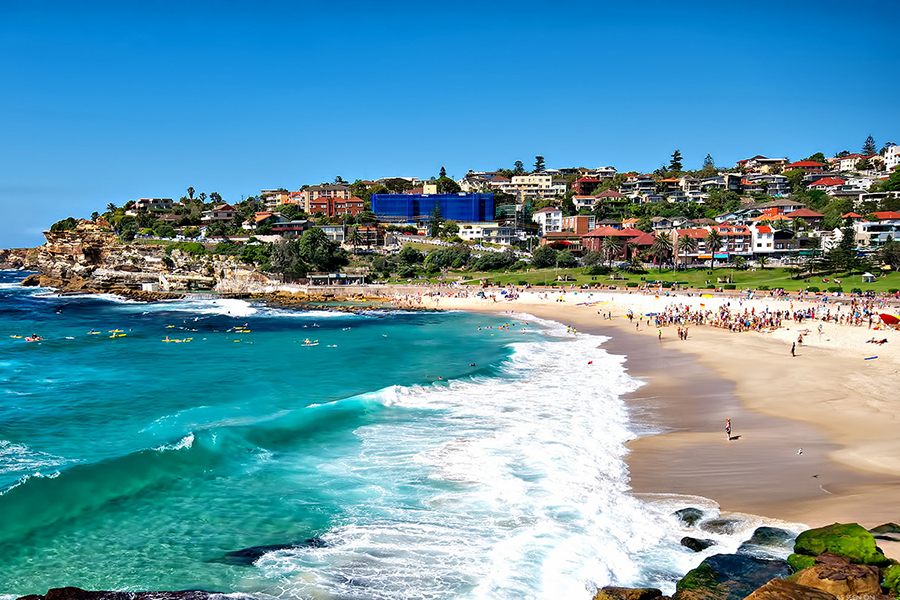 3. Bronte
Located a kilometre south of Bondi, Bronte beach is great for experienced board riders and families alike. You'll find some solid waves along most of this east-facing beach, but the best waves on the beach break along the rocks on the southern headland. Because of this and the underwater rocks, you'd want to be a confident surfer before paddling out.
For families and young kids, these rocks form a sheltered pool perfect for swimming removed from the conditions. There's also a park with barbecues and picnic tables behind the beach, so bring lunch.
Area: 133 ha
Postal code: 2024
Federal division: Division of Wentworth
Lga: Waverley Council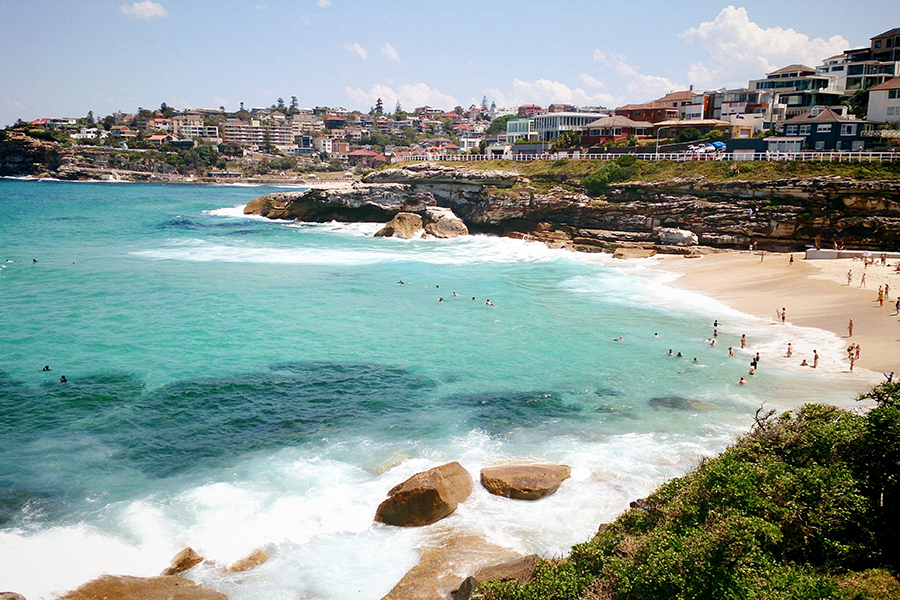 4. Tamarama
Tamarama Beach is a tiny stretch of sand along the Bondi to Coogee walk. With just 80m of shoreline nestled between two prominent headlands, Tamarama is an awesome surf beach. It can be prone to strong currents though, so be sure to swim within the flags. Surrounded by parklands with a playground and amenities, the locals often refer to it as 'Glamarama' because it's where the insta-famous choose to hang out.
Area: 80m
Postal code: 2026
Location: 7 km E of Sydney CBD
Lga: Waverley Council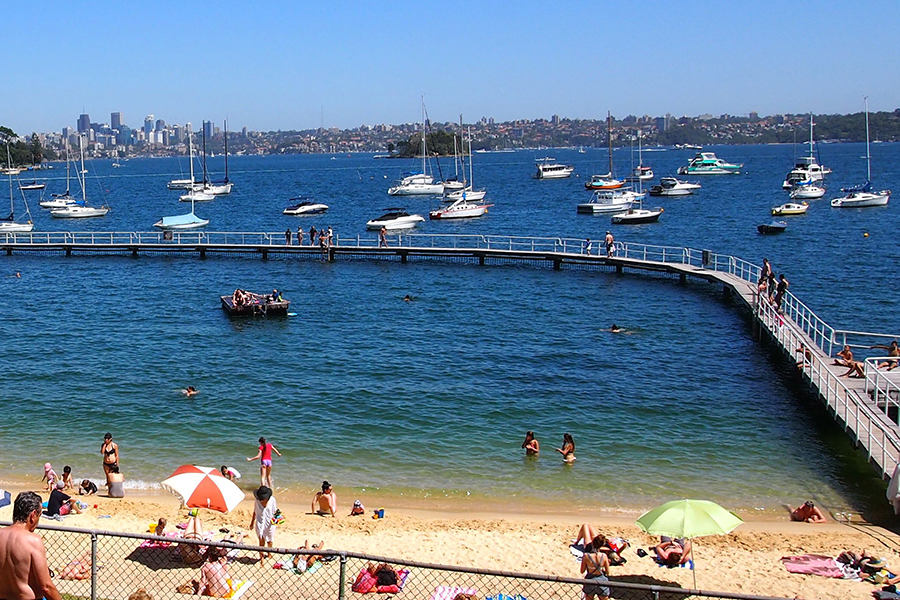 5. Murray Rose Pool
If you're not a fan of getting thrown around by waves, you will enjoy a harbourside beach like Redleaf. Located in Double Bay, the area (now known as Murray Rose pool) offers you a tidal enclosure to swim in and pontoons to jump off.
The cool thing about Redleaf is that there's a wrap-around pontoon walking path that creates the enclosed swimming area, perfect for a walk on the water (bookmark this one for a date idea, it's a winner).
Address: 536 New S Head Rd, Double Bay NSW 2028
Hours: Open 24hrs
Phone: (02) 9391 7000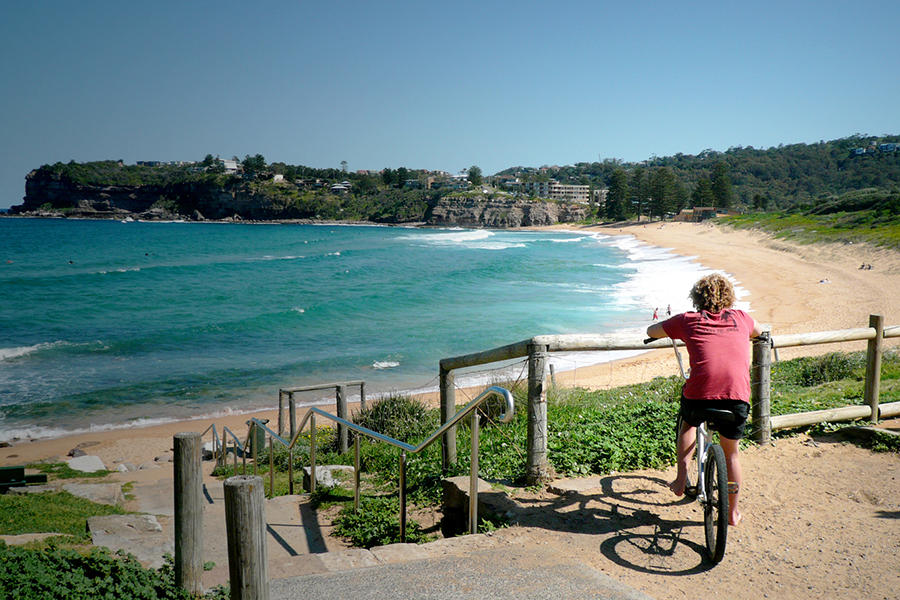 6. Avalon
Known for its popularity among surfers and board riders, Avalon is a 40-minute drive north from the Sydney CBD on the Northern Beaches. With surfing spots for every skill level, including 'Little Avalon' that sucks up hard on the south cliff to produce fast barrelling waves, it's the perfect spot if you want to make a surfing day trip. There's even a 25m ocean rock pool to swim in and a shady park with barbecues, picnic tables and a skate park.
Location: 37 km (23 mi) north of Sydney CBD
Postal code: 2107
LGA(s): Northern Beaches Council
State electorate(s): Pittwater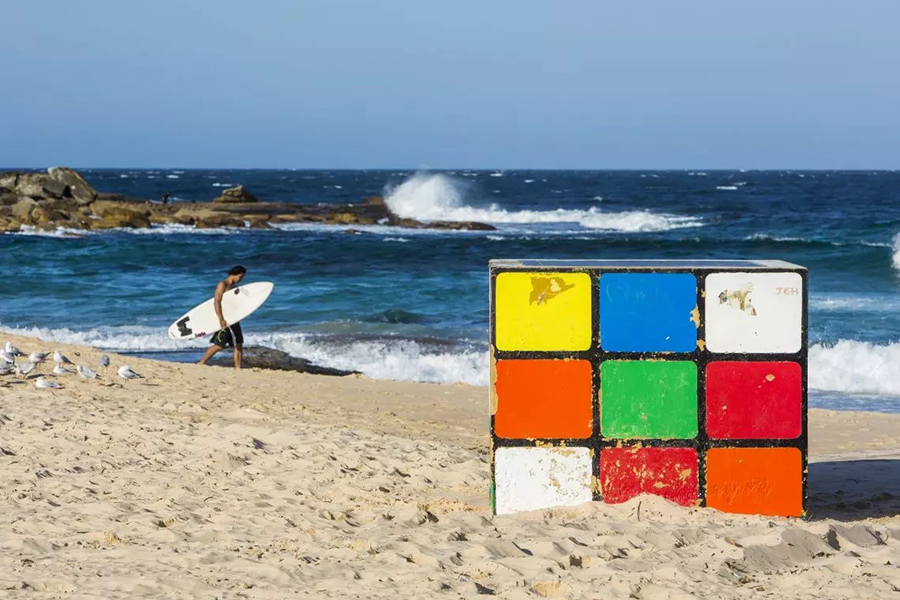 7. Maroubra
Named one of Australia's top surfing beaches by the National Surfing Reserves, Maroubra is a kilometre long strip of golden sand just 10km south-east of Sydney.
Maroubra is named after the aboriginal word for 'like thunder', referring to the sound of the waves hitting the shoreline. Surrounded by parks and nature reserves, this beach is great for surfers but can prove dangerous for non-experienced swimmers due to strong swells. Off the sand, you'll find an outdoor gym, free parking, and a natural rock pool to the north end of the beach.
LGA(s): City of Randwick
Location: 10 km (6 mi) south-east of Sydney CBD
Postal code: 2035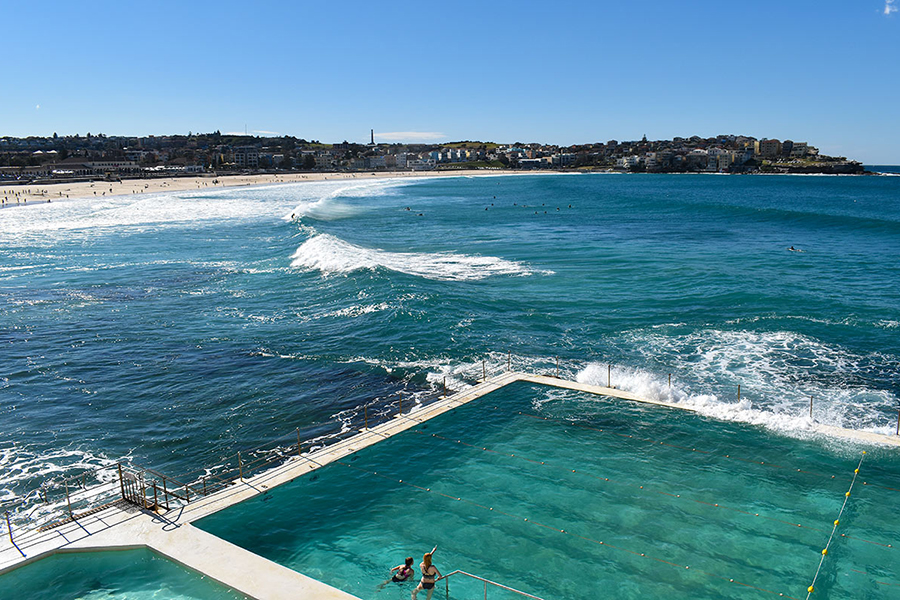 8. Coogee
Head south along the coastal walk from Maroubra and you'll wind up at Coogee beach. Coogee is a calm, family-friendly beach with ocean pools on both ends of the sand, one man-made and one natural.
A great place to start the coastal walk to Bondi if you're up for it (highly recommend, it's full of amazing views with lots of cool spots along the way), Coogee offers restored historical buildings along the beachfront, and plenty of food options too.
Area: 1.9km²
LGA(s): City of Randwick
Location: 8 km (5 mi) south-east of Sydney CBD
Postal code: 2035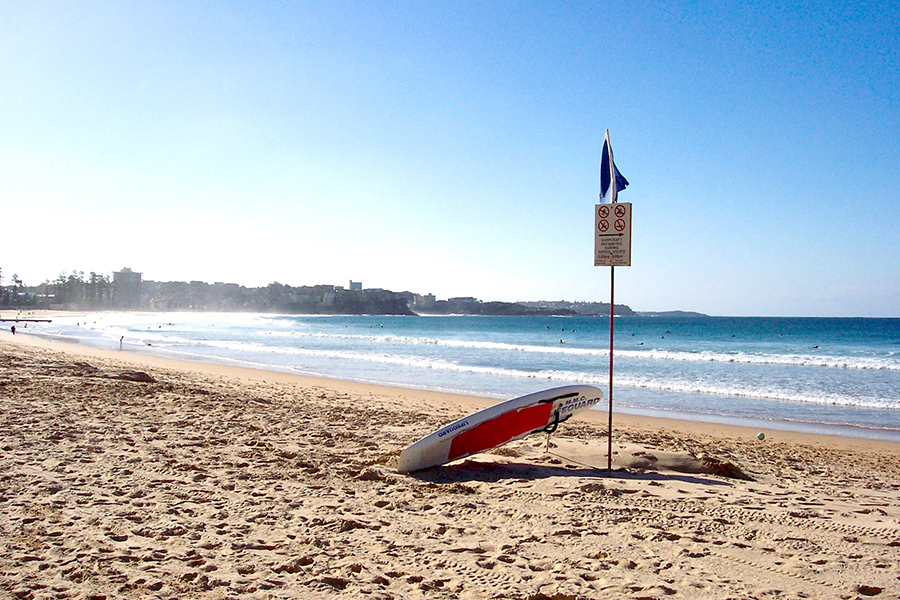 9. Manly Beach
Jump on a short ferry ride across the harbour and you'll arrive at Manly Beach. Fun fact, the world's first-ever surfing contest was held on this beach in 1964, making it one of Australia's most famous beaches and a part of surfing history.
The fun doesn't end at surfing though, with a sprawling beach for you to lay a towel down on and great conditions for a swim. For those looking for something a bit more adventurous, you can snorkel or dive in the crystal clear waters of Cabbage Tree Bay and check out the aquatic reserve below and its colourful inhabitants.
Area: 5.6km²
LGA(s): City of Manly
Location: 17 km (11 mi) north-east of Sydney CBD
Postal code: 2095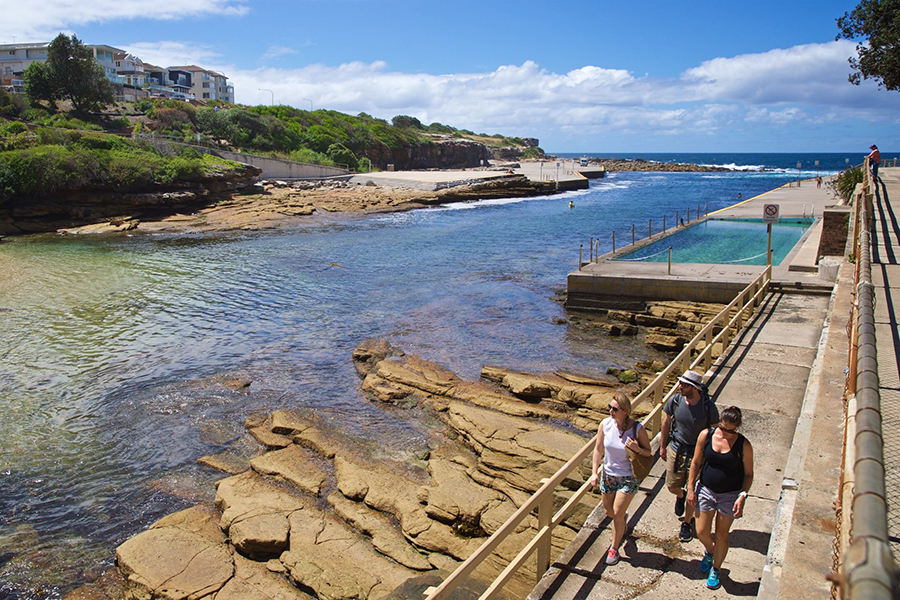 10. Clovelly
It may not be the most famous, but Clovelly could definitely be Sydney's coolest beach to swim at. The beach is located at the mouth of a narrow bay set between two rocky ridges, with concrete platforms built on either side and a saltwater pool to the southern end.
The concrete platforms make for great sun-baking areas and there are access steps into the water along the edges. Really, it's like a big ocean pool rather than a beach and it's even home to a large local groper fish nicknamed "Bluey"!
LGA(s): City of Randwick
Location: 8 km (5 mi) north-east of Sydney CBD
Postal code: 2031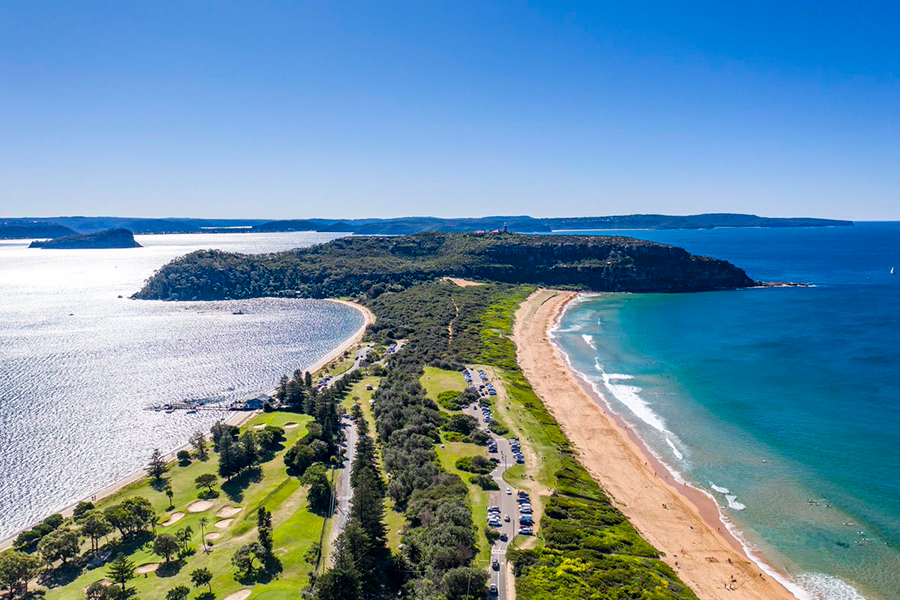 11. Palm Beach
Located in Sydney's Northern Beaches area, Palm Beach is the filming location for Australia's longest-running TV show, Home and Away (yes, that's where it's filmed!)
It's easy to see why they chose Palm Beach as the filming location – the crystal blue waters and golden sand make it seem almost too good to be true. And given that Palm Beach is a narrow peninsula, you're spoilt for choice of where to swim with water on three of four sides!
Postal code: 2108
Location: 41 km (25 mi) north of Sydney CBD
LGA(s): Northern Beaches Council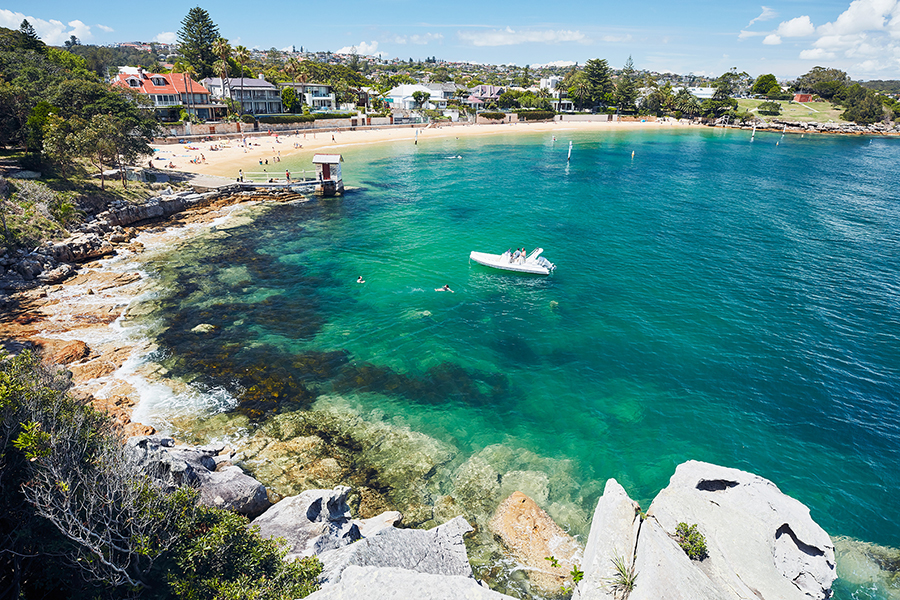 12. Camp Cove
Located just a short walk from Watsons Bay ferry wharf, Camp Cove offers stunning views of Sydney and a tranquil bay to float in. A great place to swim and even snorkel, Camp Cove is a family-friendly patch of sand to unwind and take in the harbour views.
Address: Camp Cove Reserve, Watsons Bay
Postcode: 2030
13. Bilgola
Bilgola Beach is a beautiful stretch of sand on the Pacific Ocean side of the Barrenjoey Peninsula. With a 500m stretch of sand nestled between two headlands, Bilgola is a renowned place to watch the sunrise and fall. Permanent rips along the beach can be trouble for swimmers, so be sure to swim between the flags or in the 50m saltwater rock pool to the southern end.
Location: 33 km (21 mi) north-east of Sydney CBD
Federal division: Division of Mackellar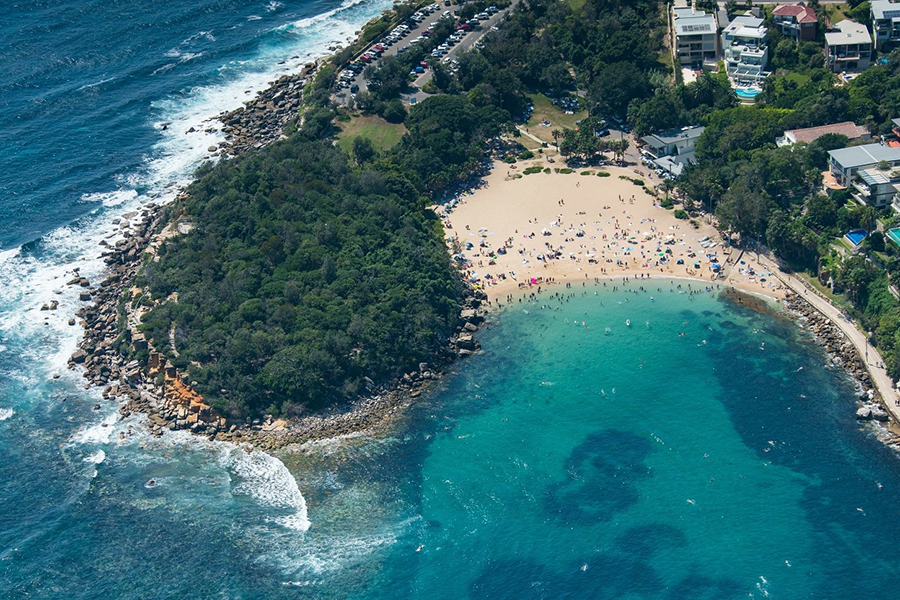 14. Shelly Beach
In what seems like a juxtaposition to Manly Beach next door, Shelly Beach offers you a calmer, more relaxed vibe. A short walk around Cabbage Tree Bay, Shelly Beach is a nature reserve with rock pools and protected wildlife meandering around the area. It's also a popular place to snorkel or learn to dive, with Blue Gropers frequently in the area.
Postal code: 2261
Federal division: Division of Dobell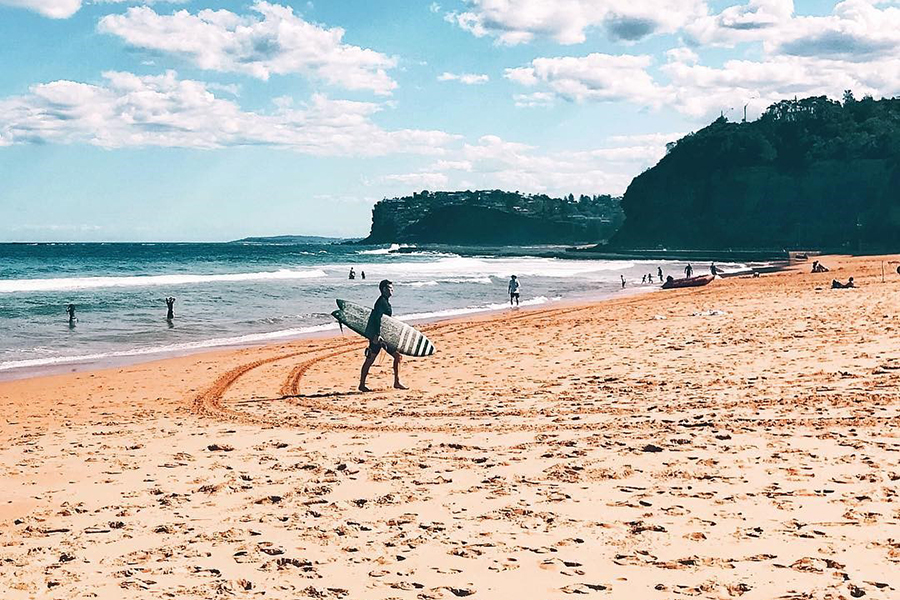 15. Chinamans Beach
Chinamans Beach is one of Sydney's premier inner harbour beaches. It really is the ideal location for a swim in the turquoise waters of Cobblers Bay or to lay on the pristine sand along the shoreline. Parkland behind the beach allows for picnics and room for the kids to run around, and the beach has remained largely unspoilt for decades.
Suburb: Mosman
Address: Rosherville Reserve
Postal code: 2088
You'll also like:
25 Best Italian Restaurants in Sydney
31 Best Bars in Sydney to Add to Your List
30 Fun Date Ideas in Sydney
General FAQs
Is Bondi good for surfing?
Absolutely! Bondi has some great surf to the southern end and regular 'learn to surf' programs running throughout the year. Remember, always surf outside the black and white flags.
What are the best harbour beaches?
Sydney is spoilt to have a tonne of great beaches around the harbour for you to swim at. The best inner harbour beaches, in our opinion anyway, are Redleaf Beach, Camp Cove, and Chinamans Beach.
Where's the best surf in Sydney?
There is no shortage of great surfing conditions along the Sydney coastline, with multiple beaches listed by the World Surfing Reserves. For the best surf in Sydney, head to Freshwater Beach, Bronte Beach, Manly Beach, Avalon, or Maroubra Beach.