Onewheel+ XR is a Sidewalk Surfer's Daily Commuter
The Onewheel+ XR takes over where the original Onewheel left off. Eight years ago, Future Motion was founded, and with the help of a very successful Kickstarter campaign, they brought Onewheel to the market. The Onewheel+ improves on that original design.
The basics have stayed the same. It's still a board with a big wheel in the middle. It's still powered by a hub motor. It's still lean to ride. What's different is…a lot. The hub motor features a new technology patented by Onewheel—the hypercore brushless motor. This new motor addresses the bane of hub motors: heat. Hypercore pulls the heat out through the axle, keeping the motor cool. Onewheel+ also has a 5 to 7 mile range on the + and a 12 to 18 mile range on the XR, and a top speed of 19 miles per hour. With the Onewheel, you'll move more smoothly and faster, and you'll be able to take on those hills with greater ease.
Using the app, you can customize how the Onewheel rides, giving a floating, carving ride, or a stiffer, tight trucks kind of ride. Fast charge means you won't be waiting days for your next ride, and the LED lighting makes it safer, especially for night rides.
What Onewheel has discovered is that their riders are using Onewheel for commuting to and from work and school, but also for adventuring in the backcountry. Their new + model is meant to meet whatever challenges their riders throw at it.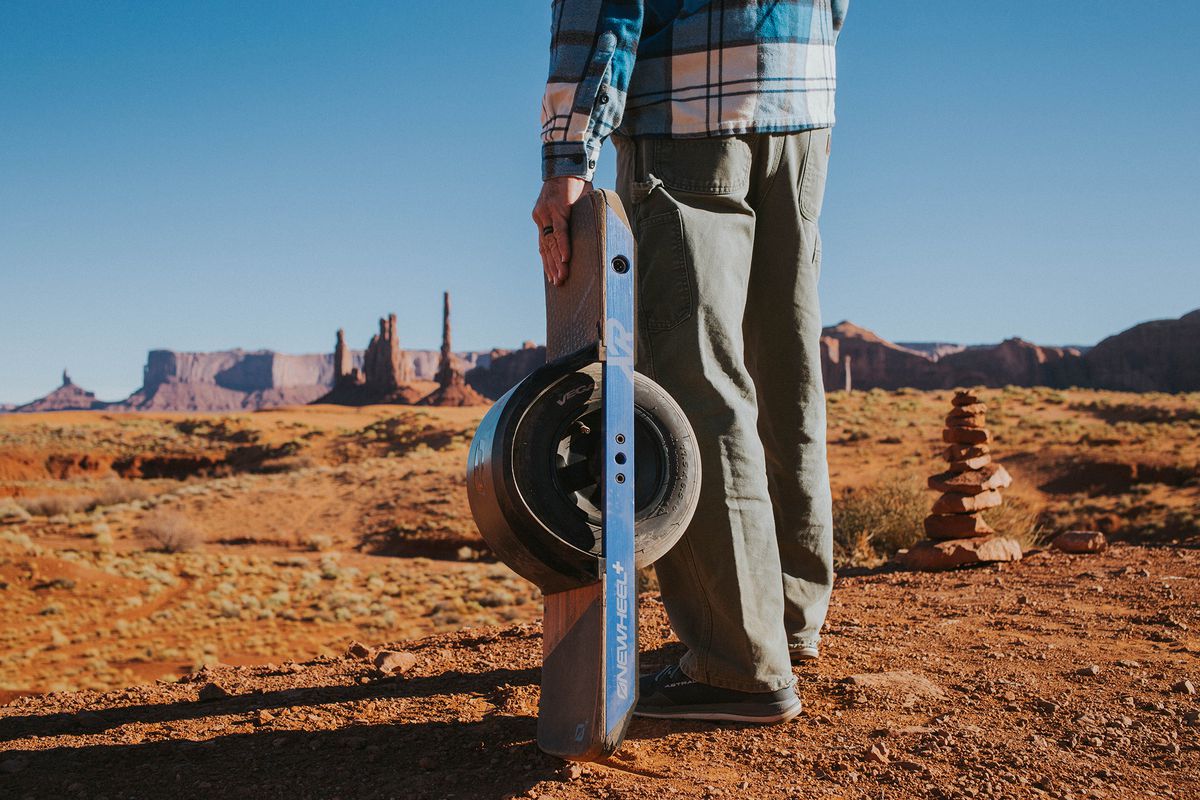 Have you subscribed to Man of Many? You can also follow us on Facebook, Twitter, and Instagram.