YAWBOARD's Electric Skateboard Hybrid is the Best of Both Worlds
Get ready for the future of urban mobility. Prepare yourself to explore further and further, with even more power than before. Standby for the safest and most stable electric ride you've ever experience. Ready? Because it's time for the YAWBOARD.
You'll Also Like:
Zoa Launches PL1 Portable Rope Tow for Skiing
NGV Nextboard is the World's Fastest Electric Skateboard
Ocean Spray Buys DoggFace a Truck for his Viral TikTok Video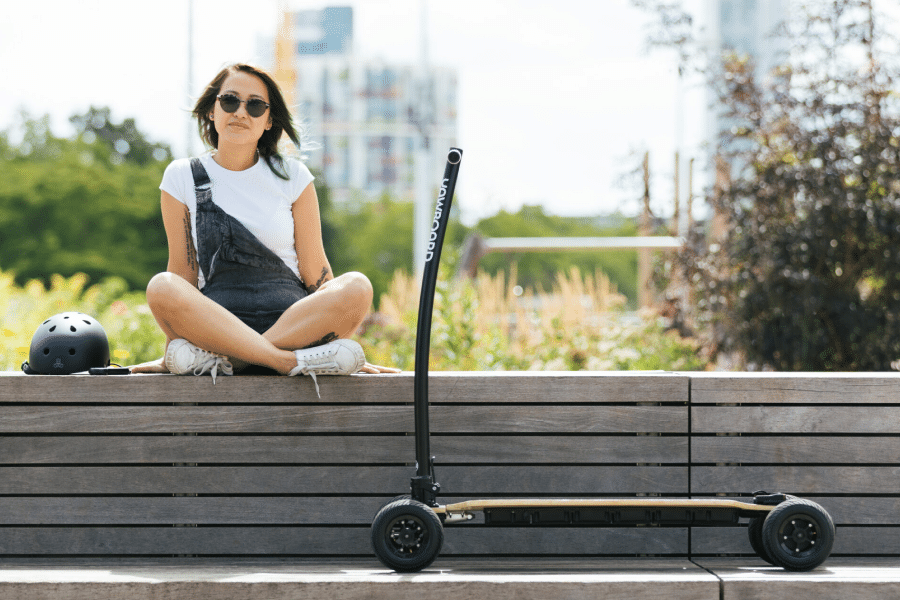 Engineered for performance, the YAWBOARD has survived five years and seven different prototypes before coming to its final rendition. Developed with high-tech engineering, the YAWBOARD Team brings together the perfect hybrid of scooter and skateboard technology. Perfecting each and every component, the YAWBOARD is lightweight and high in strength.
Delivering a distinctively different ride than its parents have ever known. Taking aspects from the practicality and safety of a scooter, with the style and creativity of a skateboard, the YAWBOARD is a new step in personal transport.
Slap a battery on there and you get an all-round electric vehicle that is ready to revolutionise the way you travel. With unbelievable performance and a peak power output of 3000 watts, the YAWBOARD sits alongside "scooters costing three times the price," according to one of their customers, Josh Levitt.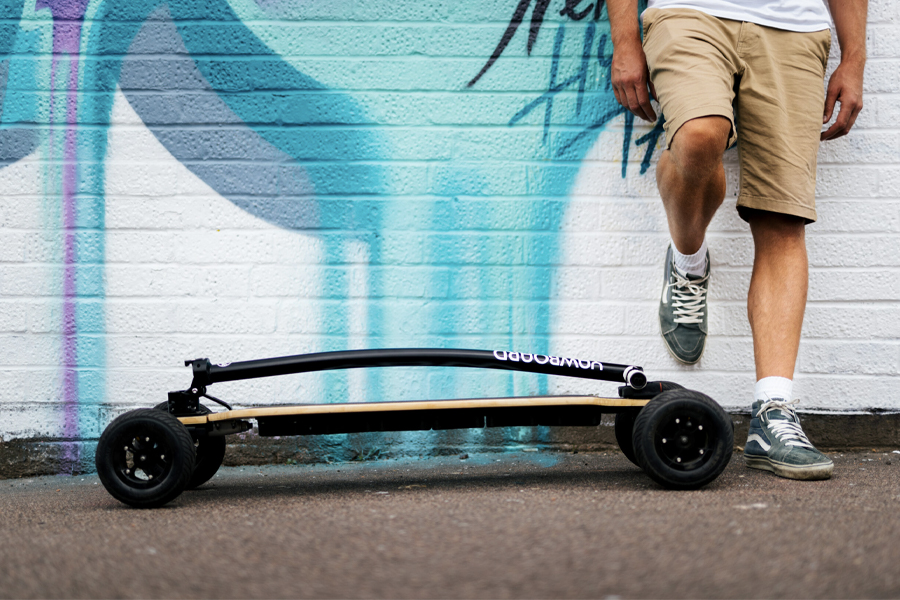 While its ancestry may be skateboarding and scootering, the way you ride it is more akin to snowboarding. Adapting a unique lean-to-steer riding style from its winter brethren. The YAWBOARD shreds the streets just like you would the mountain.
---
Featured Video from Man of Many
---
Combining four wheels, two motors, a flexible deck, and a handle for extra stability, the YAWBOARD offers some pretty incredible capabilities, even at high speeds. Ready to tackle any terrain, it's ready to go off-road too.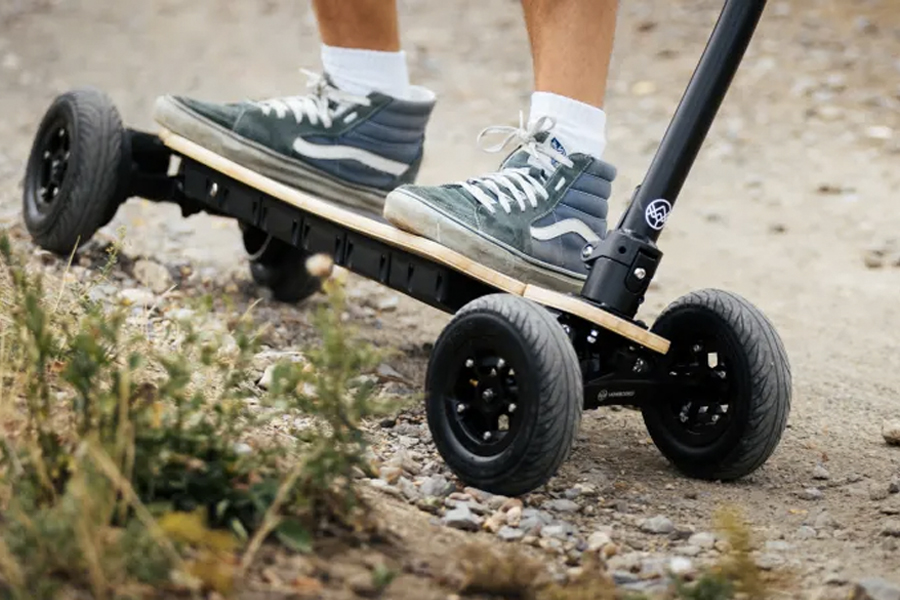 With three speed modes for cruising at up to 35km/h, you can travel at economy speeds of 21km/h or in the adventure mode at 26km/h. But when it comes time for victory or getting there on time, hit the race mode for the full 35km/h.
Ready to take on hills and the steepest streets, with dual 700W motors supplying a total output of 300W, the huge amount of torque will have you sailing up and over any hill with ease. And with a 14AH battery, you can ride for up to 32 km without running out of juice.
Easy to put away when not in use, the fully folding YAWBOARD is a breeze to transport and even easier to carry along with you when you're not allowed to ride. Think of a wheelie bin. And at only 12kg in weight, it's much lighter than your typical scooter at an average of 20kg.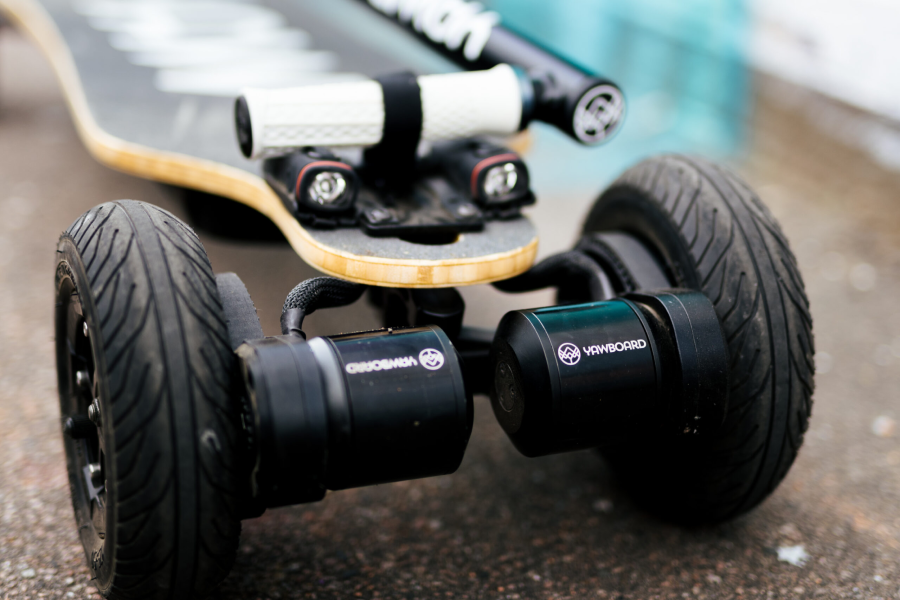 At an early bird packing price of USD$890, while it ain't cheap, you can save 37% off the eventual retail price. Plus when you consider the amount of money you could save on petrol, the fuel savings more than makeup for the near thousand dollar price point.
But if you have a little extra dosh lying around, why not go for the Stealth Edition YAWBOARD for a black on black finish for USD$1,285. It's the worlds first carving e-scooter and it's available now on Kickstarter. Plus, look out for the eventual split deck YAWBOARD model, providing an even more independent steering experience.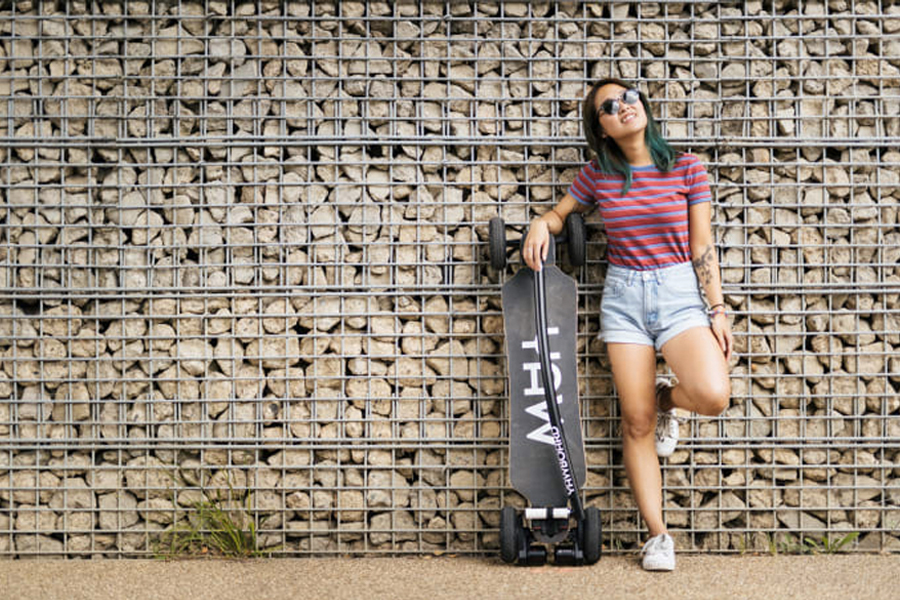 You'll Also Like:
Watch Tony Hawk Break Down Skateboarding's Legendary Spots
Onewheel is the Perfect Holiday Gift for the Commuter
9 Best Skateboard Shops in Sydney to Buy Your Next Deck
---
Featured Video from Man of Many