Go X-Games Mode at Sydney's New Elite Action Sports Facility
A new Mecca for Sydney's thrill seekers is in the works, with Woodward announcing it's expanding its action sports experiences Down Under. Building a world-class indoor facility for skateboarding, BMX, scooter, snowboarding, skiing, rock-climbing, bouldering and parkour, the global leader is set to open its new operation in late 2024 in Castle Hill – which gives us plenty of time to dust off the old shred sled and start practising our gnarly kickflips. While open to all skill levels, it will also undoubtedly become a breeding ground for future talent as we look towards the 2032 Brisbane Olympics. Gold medals, anyone?
You'll also love:
The National Armwrestling Titles are On This Weekend. Here's How to Cop Tickets to the Gun-Show
Daniel Ricciardo Will Join Red Bull in 2023 as Third Driver
Adelaide will Host First Australian LIV Golf Tournament in 2023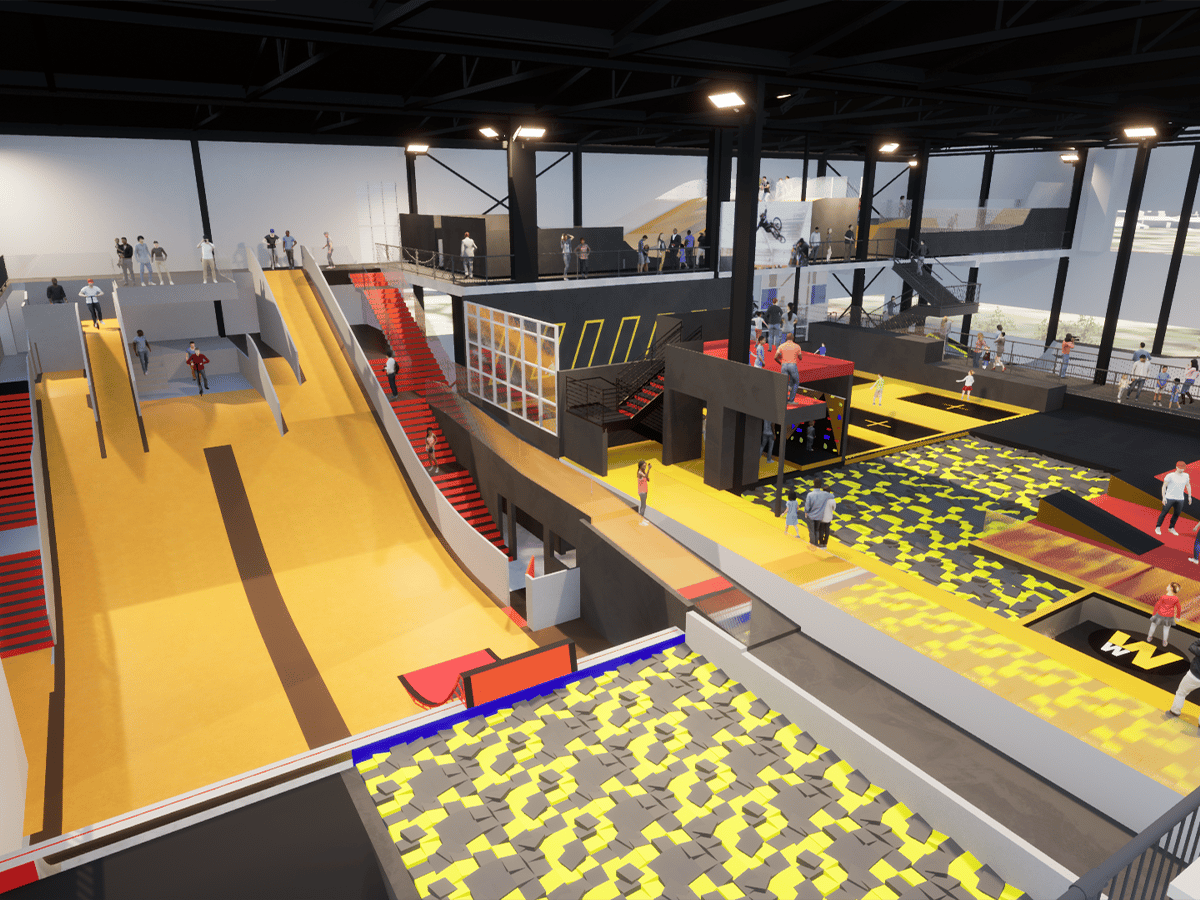 The facility will feature a state-of-the-art design, utilising unique training tools and offering a range of programs catering to all ages and ability levels from beginners to Olympians. Developed with support from the NSW Government, Woodward Sydney will be located in Castle Hill adjacent to Castle Towers, in purpose-built premises over three levels with a building footprint of 3,650m.
"Sydney is the ideal city for our first expansion overseas given its history as a destination that embraces sports and commitment to the action sports lifestyle," said Woodward President Chris "Gunny" Gunnarson. "Woodward Sydney will be our most innovative concept to date – and a model for future Urban Centres. Woodward has historically been known as the place to go if you are an aspirational professional athlete, and we want all Woodward locations to be focused on empowering athletes of all abilities and ages to safely progress on a clear path at their own pace using our unique blend of innovative environments, dynamic programming, and passionate staff. Woodward Sydney will epitomize that mission."
The Woodward Sydney facility will have a variety of zones including climbing and bouldering walls, a skatepark, pump track, mini ramps, mega ramp, foam pits, spring floor, trampolines and a gym. It will also have a café, bar and event space overlooking all the action. Programming at Woodward Sydney will include casual access passes, memberships, individual classes, multi-week programs, school PE programs, school holiday camps, birthday parties, events and competitions. Experiences and programming will also focus on the increased participation and empowerment of females in action sports, a core element of the Woodward brand.
Originally founded in 1970 in Pennsylvania, Woodward has grown to be the global leader in action sports progression with multiple destinations across the U.S., including in California, Colorado, Utah, Oregon, Pennsylvania and Vermont. To date, 48 Olympic medals have been won by former Woodward athletes and guest pros as well as 125 medals in other professional contests. Speaking with Man of Many, Australian professional Parkour and Redbull Athlete Dominic Di Tommaso said Woodward's unique offering makes it the perfect environment for accelerated learning and improvement for all skill levels.
---
Featured Video from Man of Many
---
"I was super excited to hear we have a Woodward coming to Sydney I've been fortunate to visit some of the other locations around the world, and to have one at home is a dream come true," he told us. 'I'm personally most excited for the gym and trampoline space they will have. It will be a great way to up my flip level and really keep a good level of training in a soft environment."
Tommaso continued: "Due to their rich history of knowledge, they know how to build the best parks that focus on progression. I personally learnt a new skill set every day I was there. It's a great place to share wisdom with the younger athletes too."
The NSW Government has provided $1.8 million towards the project through a grant from the Greater Sydney Sports Facility Fund. "Investing in new and existing facilities to improve the quality and quantity of sports infrastructure across Greater Sydney was a priority for the NSW Government," said Alister Henskens, Minister for Sport. "The NSW Government recognises the critical role sports infrastructure plays in keeping communities healthy and active. Woodward Sydney will provide an indoor action sports facility which will improve participation and pathway opportunities for emerging and elite athletes."
The addition of Woodward Sydney further cements QIC's long-term vision for the development of its extensive Castle Towers site. "At Castle Towers we're building a transformative town centre that anticipates the lifestyle needs and values of the growing Hills Shire community," said Matthew James, QIC Investment General Manager. "The addition of Woodward's world-leading action sports facility speaks directly to that aspiration. The fact that Woodward has selected Castle Towers for their first destination outside of the U.S. validates our long-term vision for the region and we couldn't be more thrilled to be partnering with them on this endeavour."
For more information, head to the Woodward Sydney website. While you're at it, check out the flyover video above.
You'll also love:
The National Armwrestling Titles are On This Weekend. Here's How to Cop Tickets to the Gun-Show
Daniel Ricciardo Will Join Red Bull in 2023 as Third Driver
Adelaide will Host First Australian LIV Golf Tournament in 2023
---
Featured Video from Man of Many