Off-road in the Bowler Defender Rally Series Racer
Top Gear Series 2 Episode 1, I was a six-year-old petrolhead who couldn't wait to get his weekly dose of supercar skids on TV. The Suzuki X90, Peel P50, and AMC Gremlin all made appearances on the Love/Hate Wall and James May made his first appearance on the show. But it was the moment when Richard Hammond jumped behind the wheel of the Bowler Wildcat and claimed "I am a driving god" that seared the brand into my mind forever.
A road-legal off-roader that could turn up at the starting line of the Paris Dakar on Sunday and collect your groceries on Monday, it doesn't get any cooler.
After creating bespoke off-road vehicles for almost 40 years (founded by Drew Bowler in 1985) Bowler fell on hard times, and JLR bought the company in 2019 with plans to create a new one-make off-road rally series based on the new Defender. It's safe to say the pandemic got well in the way of the brand's bigger plans, but Bowler successfully launched the Defender Rally Series with 12 teams and an entry fee of £108,334 (plus VAT) including the car.
In this article, I'll be giving you a brief glimpse into the new world of Bowler and its Defender Rally Series after visiting the facility in Fen End, United Kingdom. I'll explain exactly what changes have been made to the new Defender 90, tell you how the new Bowler Defender drives, and why this racing series could be the motorsport bargain of the century.
RELATED: 2023 Land Rover Defender 75th Anniversary Review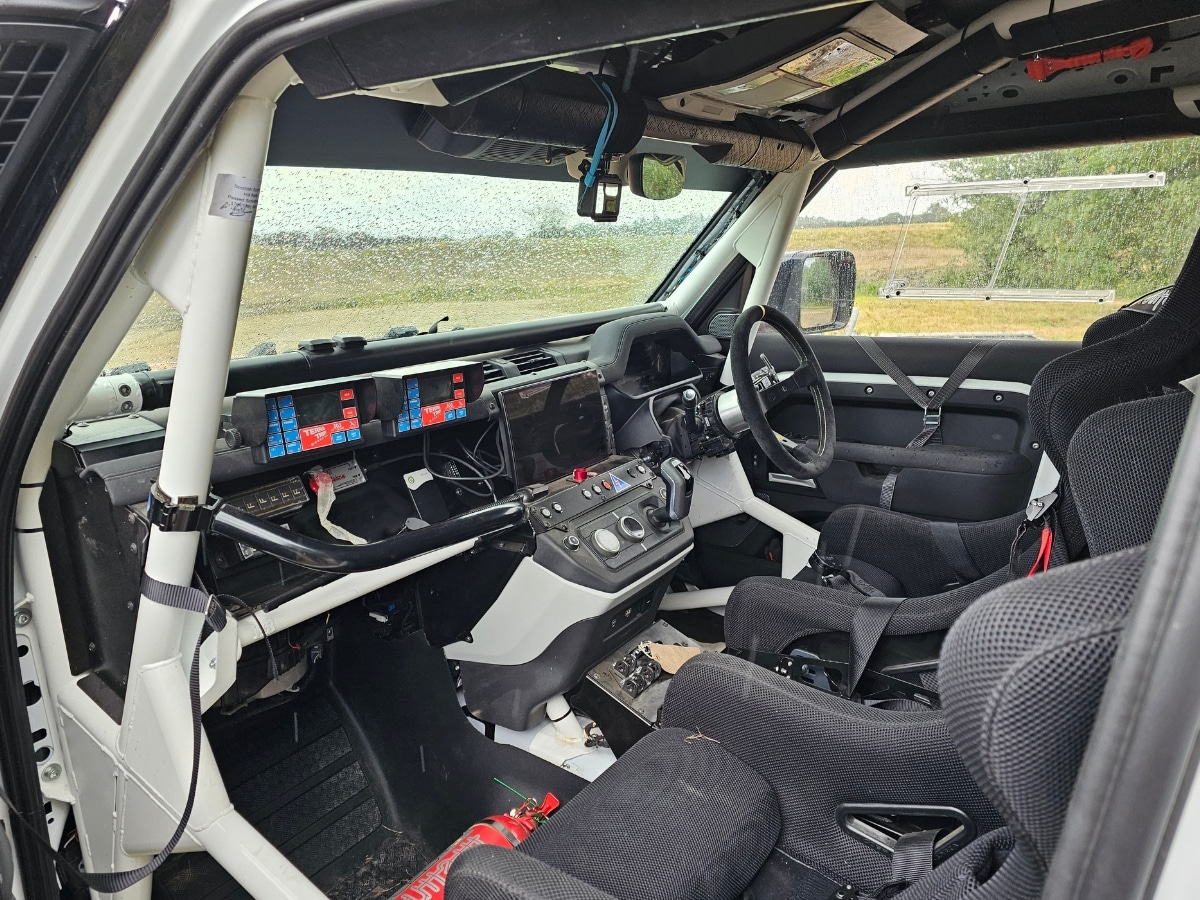 What Changes Has Bowler Made to the Defender?
Those who followed Bowler before its acquisition by JLR would remember the supercharged V8-powered Bowler Bulldog, off-road Bowler Extreme, and Wildcat but the Rally Series Defenders are now the focus.
Compared to those vehicles, the new Bowler Defender takes a conservative approach to modifications, with a number of key additions to the chassis for safety, strength, and longevity, setting them up for multiple competitive rounds in the Tata Elxsi Defender Rally Series.
There's a clear path to future FIA compliance at a factory level in these Defenders, and it starts with a full internal roll cage linked to suspension mounts and braces at both ends of the vehicle to increase rigidity. In turn, this helps the Bowler-tuned Fox Racing shocks perform their best across all terrains, further boosted by a shock-mounted strut-brace across the engine and front and rear subframe bracing. It feels extremely tight and predictable, especially when the 2.2-tonne short-wheelbase Defender wants to swap ends hot-hatch style on loose gravel.
To get granular for a second, there's a rally-spec gearbox cross member with stiffened mounts, stronger engine and radiator mounts, revised upper control arms to suit the 25mm lift, and a rally jacking point along the side of the vehicle. The 18-inch wheels are 30 per cent stronger but remain the same weight. In fact, the entire vehicle with the full FIA-spec roll cage is around the same weight (2,065kg) as when it rolled off the production line.
The 296bhp 2.0-litre 4cyl turbo petrol engine is untouched, bar a couple of silicone pipes leading into the turbo for breathing, a sports exhaust system, and a high-level air intake. The focus had been on the electrical system that's had a complete overhaul to keep the car completely road legal and registerable even after removing the airbags. A brake-bias controller, race box, and ABS/DSC system have all been integrated to work alongside the factory ECU, not a standalone unit.
Further driver aids include polycarbonate windows for safety, racing seats, 6-point race harnesses, a fire suppression system, and additional lighting around the exterior of the vehicle.
Experiencing the Bowler Defender
I only had two laps to learn the offroad course at Fen End in a Defender that can be pushed harder and faster than any I've driven before. With trees on every corner exit, it wasn't a great time to have my Colin McRae moment, but it did reinforce the changes Bowler has made to the vehicle.
It feels safe, composed, and ready to dance as you shift the brake balance forward over the front axle and unweight the rear, pitching the car into each corner. With such a high centre of gravity, the Defender has always been an exercise in weight transfer management, but the Fox Racing suspension does a great job of mitigating excessive roll. The tech in these dampers understands when you need firmness on fast open dirt sections and compliance on pothole-ridden trails.
If I had to point fingers, the push/pull paddle shifter isn't the most intuitive thing to use, but Sport mode does a good job at kicking down gears under braking. As for developments, Adrian Gregory, Head of Engineering at Bowler, says longer travel front suspension is something he has his eye on. I wouldn't mind seeing a quicker steering rack brought into the equation as well.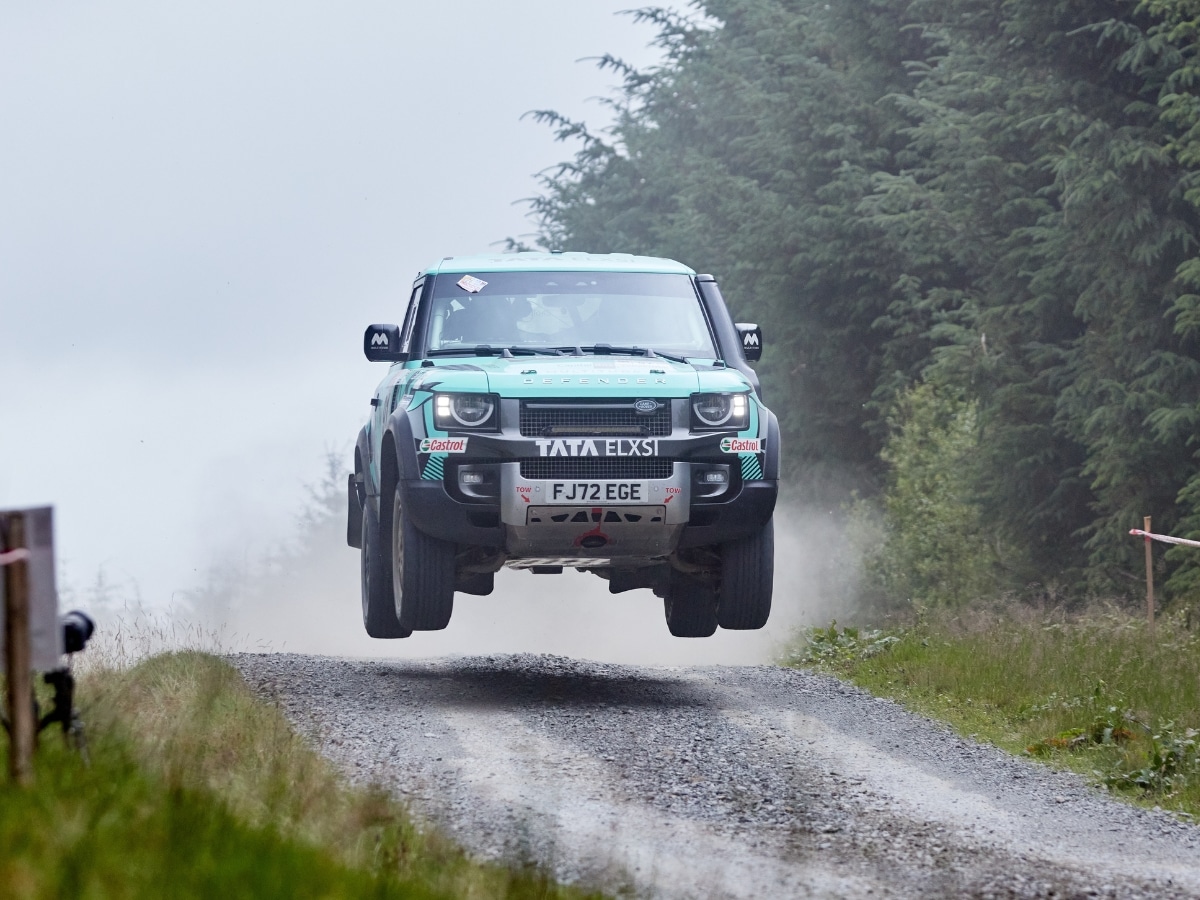 What Does Rallying With Bowler Include?
Like all forms of motorsport, going rallying with the Bowler Defender isn't a cheap exercise. Although, relative to other forms of motorsport (e.g. Ferrari Challenge and Porsche Cup that can cost in excess of AUD$800,000) it's a very fair price.
The entry cost of £108,334 (plus VAT) includes the following;
Entry into the 9 events for the series
Training and event support
Bespoke training with a professional driver
Arrive and Drive (tailored options available)
Additional competition entries are available
Most importantly, it's the ability to develop your driving skills beyond the race track. Watch any amount of WRC and you'll understand it's a completely different league of car control that you're learning on constantly changing loose surfaces. A theme echoed by Calum McKechnie, General Manager of Bowler Motorsport, who mentioned that a good portion of clients are looking to test their skills off the racetrack, moving from series like Ferrari Challenge into the Defender Rally Series.
There's a natural driver progression path that's been built into the programme where a year one UK-based championship competitors can choose to continue in the UK for a second season or graduate to the Pan European championship.
This is the next step in progressing towards the skills required for international desert events such as the Paris Dakar – a bucket list event that the Bowler Defender is ready for. Now, how do we get a Bowler into the next Finke Desert Race?! Read more about the Bowler Defender at the companies official website linked below.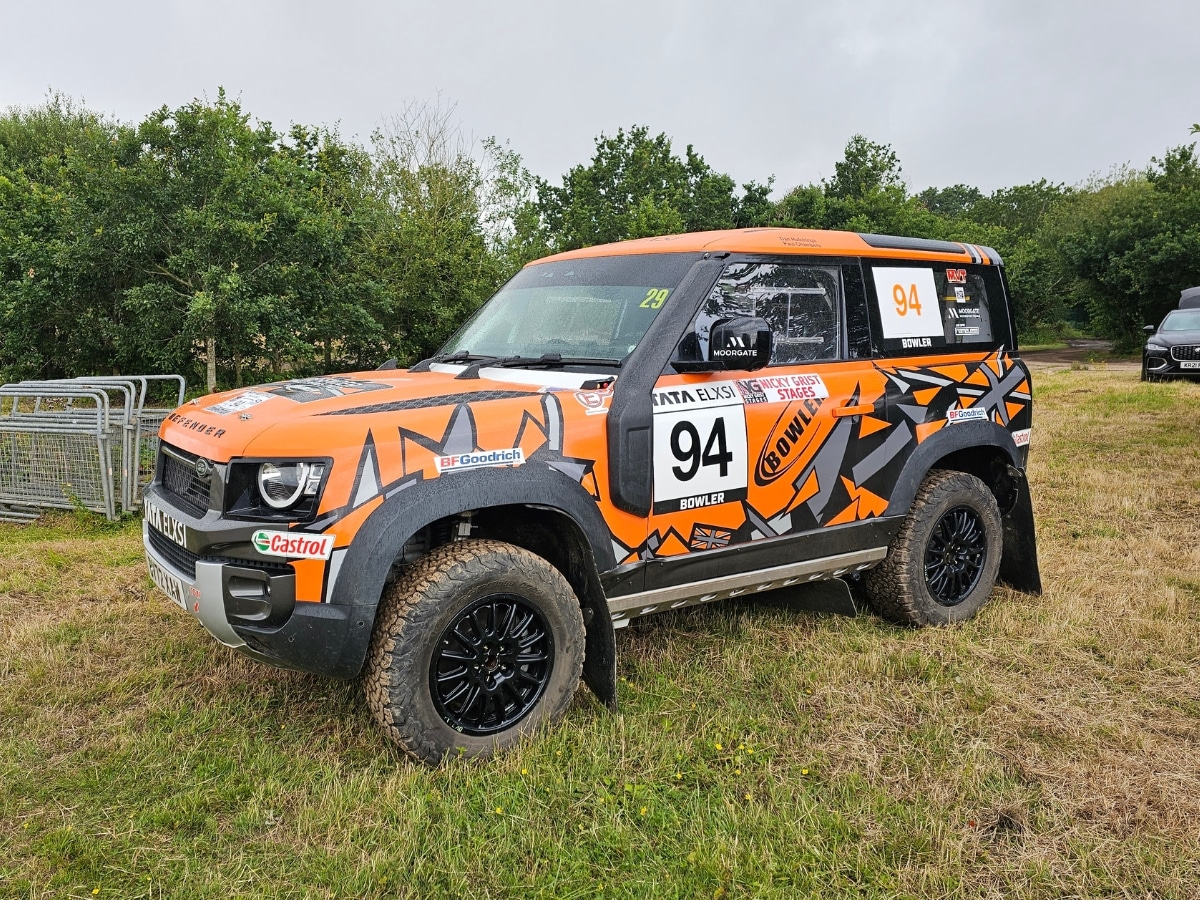 You'll also like: