Could the Cybertruck be the Official Car of the Moon?
A lot has been said about the design choices employed by Tesla for the Cyber Truck. Some people love it, others are not so kind in their reviews. One fan has found an application of the design that seems spot-on perfect—as a vehicle for the Moon. Given Elon Musk's mission to get SpaceX up and running, and to get people on the moon, the Cyber Truck looks like it's perfectly ready to take people around the lunar body.
You'll also like:
This Redesigned Tesla Cybertruck Shows What Could Have Been
Alfa Romeo Stelvio Quadrifoglio Isn't Your Typical SUV and That's a Good Thing
Bentley Just Made the Flying Spur Even Better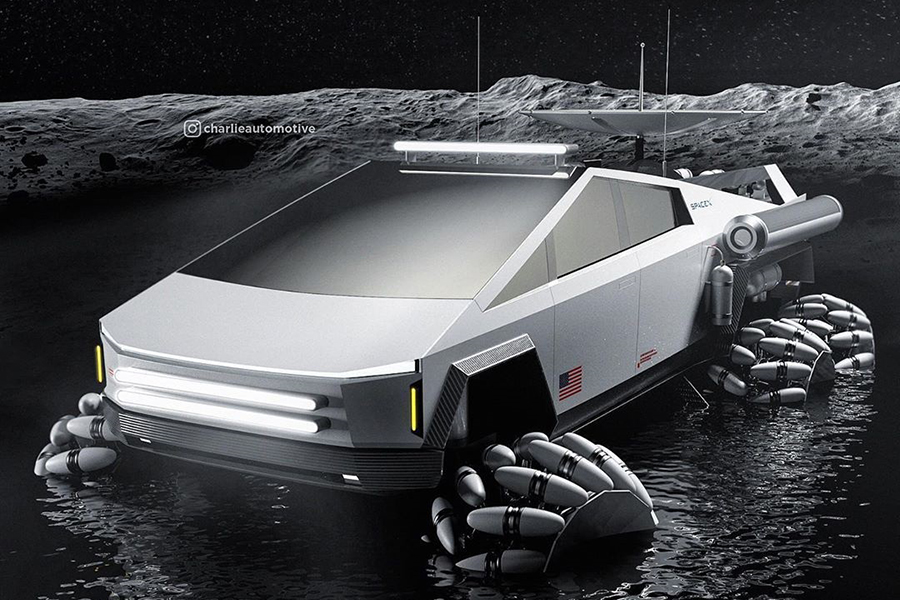 Of course, only an electric vehicle would really make sense on the lunar surface. Atmosphere is required for internal combustion engines, but the Cyber Truck with its electric motor doesn't need to worry about that. That may be part of the reason why Charlie Automotive rendered a Cybertruck SpaceX-NASA lunar rover, which they call the Cyber6. For the concept, the designer added a third axle, bringing the wheel total to six, and rather than being obtrusive, the extra wheels somehow make the Cyber truck seem more complete.
The tires are much more knobby than what we see on the earthly versions, but you might need that extra traction with the moon's lower gravity. That knobby quality isn't just treads, though. They're actually individual pods that can be replaced easily rather than having to take off the whole wheel. The truck also comes with extra light bars, which may be handy on the dark side of the moon, as well as a dish that appears to be for communications. There is other gear stacked in the back that is most likely there just to show the transportation capabilities rather than suggesting at any additional functionality.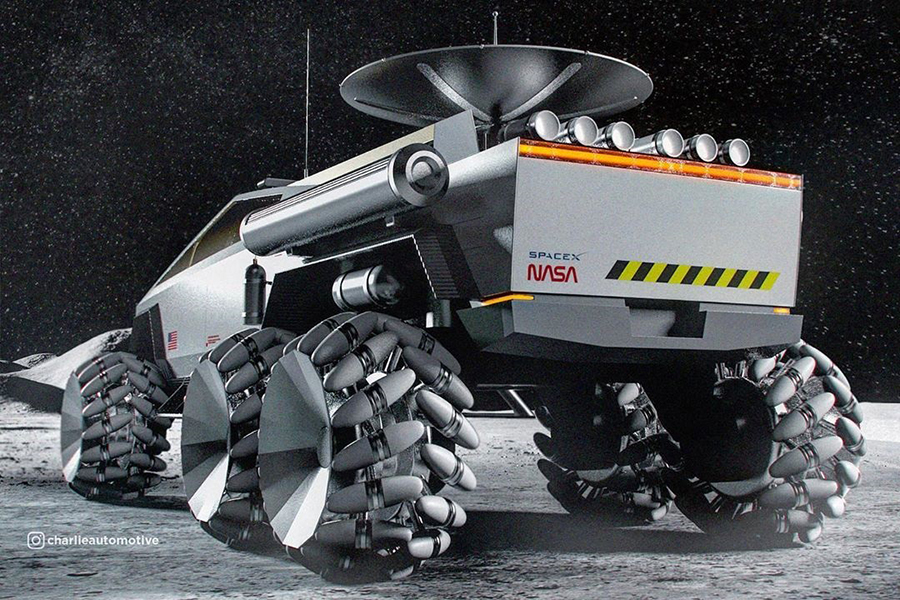 It's not too far-fetched to envision the Cyber Truck as the official vehicle of the moon. Tesla and SpaceX have been sharing employees lately, and SpaceX has already borrowed powertrains from the electric car maker. The Cyber Truck's apparent doom's day build with bulletproof glass and steel exoskeleton could come in handy on celestial bodies with harsh environments. What's more, Musk has already said that "Tesla Cybertruck (pressurised edition) will be the official truck of Mars." Perhaps the moon is the first step to achieving that.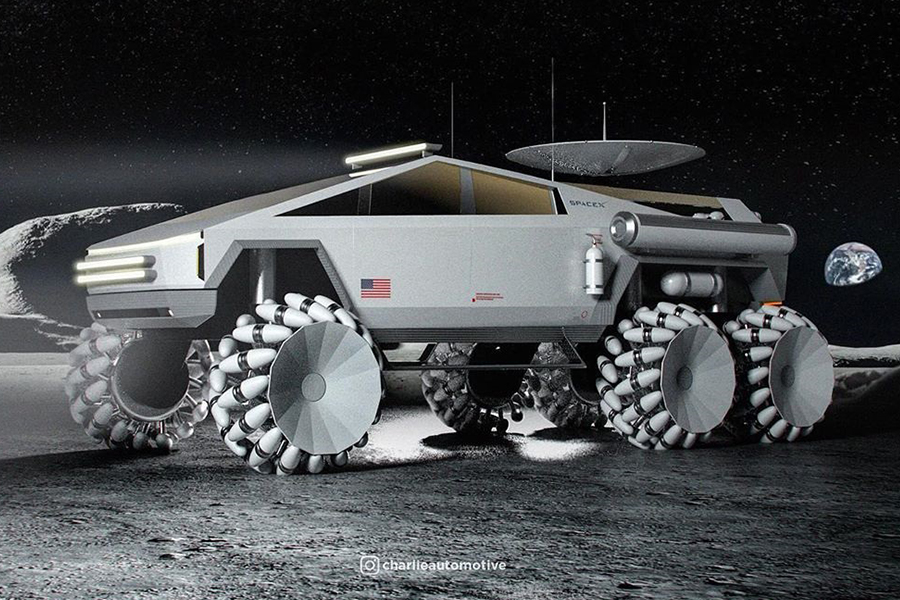 You'll also like:
This Redesigned Tesla Cybertruck Shows What Could Have Been
$1.15 Million 1971 Ford Falcon GT-HO Breaks Auction Record for Aussie Built Car
This Resto-Mod 1967 Dodge Charger is Downright Menacing