Create Your Own Custom Icon Bronco
Jonathon Ward could see where the collector's market was headed. For a gear head like Ward, the best cars are the oldest, hence his building of a company, ICON 4X4, that specializes in restoring and modernizing classic and iconic cars, namely the '71 Icon Bronco. To date, he's got more than 400 cars on his record, each a project dedicated to keeping classic cars on the road.
ICON first started with Land Cruisers—first the FJ series, then the BR and TR. That experience lends itself well to his work with the Icon Ford Bronco. The Bronco project is the result of a collaboration between Ward and Ford designer Camilo Pardo, not to mention the involvement of a team from Nike. The Bronco features a Coyote 5.0L V8 engine—the same engine currently keeping the new Mustang GT roaring down the roads. The Coyote is capable of 412 horsepower and is connected to an Aisin Warner five-speed manual transmission. An Atlas II four-wheel drive transfer case takes the Bronco anywhere the driver wants to go. Ward also added in Stoptech brakes, Eibach coils, and Fox Racing shocks. Other updates include all LED lighting, a keyless ignition, stainless steel trim, and a Volcanic black powder coat exterior.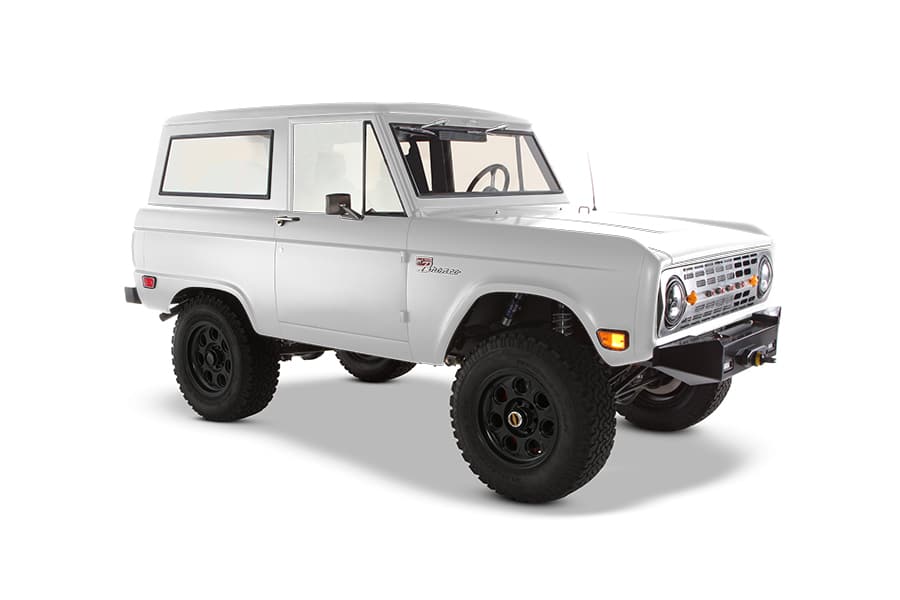 If that sounds like something you want in your garage, then never fear. You can commission one for between $150,000 to $195,000, plus $7,500 to $15,000 for the vintage Bronco. Or you can settle for experimenting with the digital dream Bronco maker on ICON's site.
Have you subscribed to Man of Many? You can also follow us on Facebook, Twitter, and Instagram.