Electric GT Crate Motors Convert Gas to Electric
Getting together with friends often evolves into discussions of hypotheticals, but those discussions rarely amount to much. But that wasn't the case when the group of friends behind Electric GT. This group had a love for hot rods, and access to electric vehicle technology. Rather than just letting the discussion slip by, the friends went in search of a car that they could apply their expertise and resources to. What they found was a 1978 Ferrari 308 GTS in a wrecking yard in San Diego. The car had been toasted by a fire, which had completely destroyed the original V8 engine. But that worked in favor of the friends, as their plan was to swap out that gas engine for an electric one. As fate would have it, the chassis was perfect, as was the tube frame. The team was able to transform the car from a gas performer to an electric racer—and one that required no maintenance. Putting in the electric engine took the 308 from 280 horsepower and 181 lb-ft of torque to 465 horsepower and 330 lb-ft thanks to the three AC51 HPEVS electric motors. The conversion was such a success that it was even driven by The Stig from Top Gear.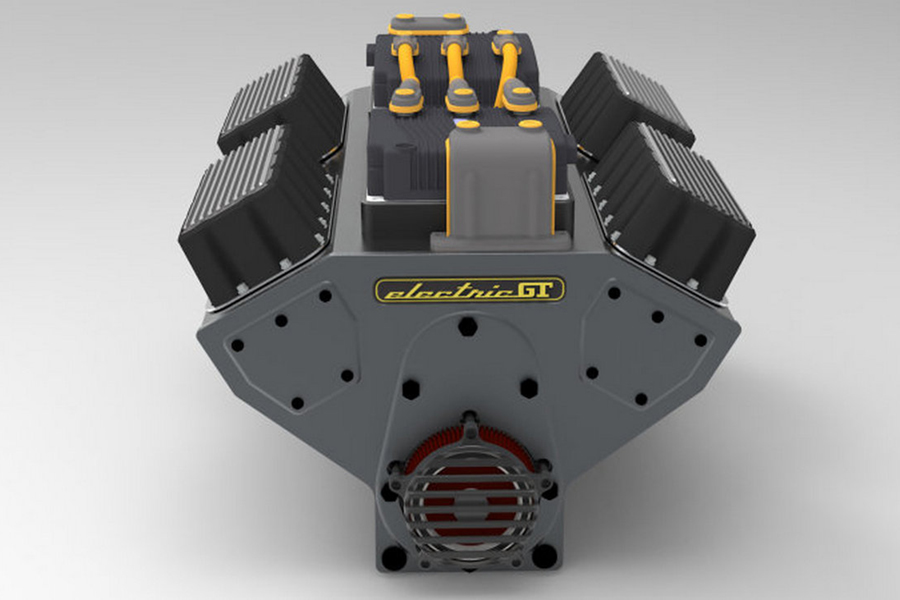 That success led company founder Eric Hutchinson to put together plans to start offering both a single and dual motor electric vehicle conversion kit to the general public. These kits can be bolted directly to a manual transmission, and to many other motor mounts. Plate adapters for other gearboxes have also been developed. Should Electric GT not have what you're looking for, they are equipped to custom design adapters as well. The engine is made to resemble a "big-block V8" and is plug-and-play. You will have to provide your own battery, and note that you won't be listening to the engine purr, roar, or sputter for that matter. You can opt for single or double motors, base A50 spec or upgraded AC51, or for HyPer 9 motors. Depending on what you choose, you can get between 140 to 240 horsepower and between 240 and 340 lb-ft of torque. Not bad for a group of friends getting together. Now you just need to place your order and gather your friends to help convert your dream car to electric.