Ram 1500 Rebel OTG Concept Is Adventure Ready
Dodge is driving off the road and getting into the overland movement with their new concept, the Ram 1500 Rebel OTG. Debuted at this year's SEMA, the OTG (Off The Grid) truck is clearly demonstrating that Ram has an adventurous side.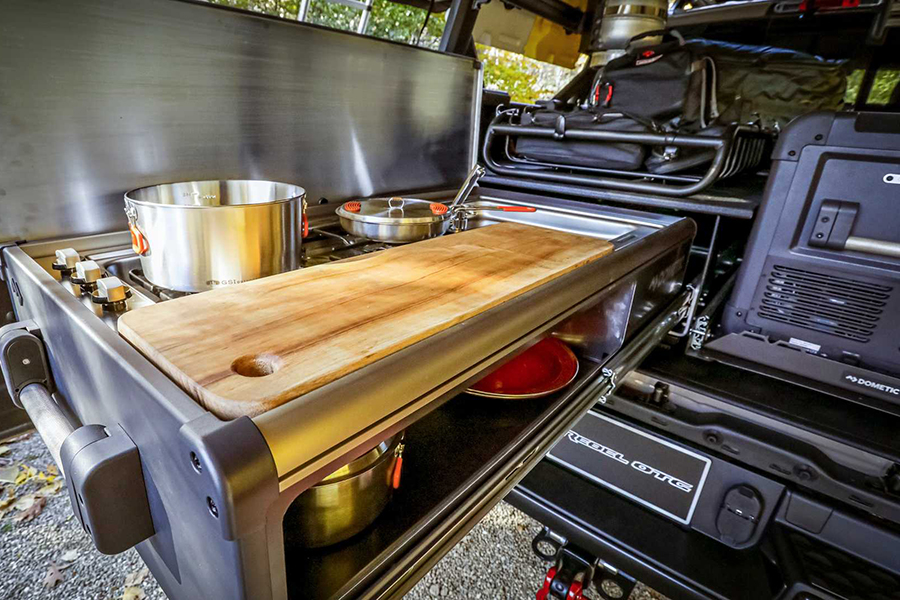 Dodge teamed up with Mopar to put this concept vehicle together, starting with a 2020 Ram 1500. The 1500 comes with a V6 3.0-lieter EcoDiesel capable of 260 horsepower and 480 lb-ft of torque. That power doesn't come at the cost of fuel economy, however, as this truck gets 26 miles per gallon, so the 33-gallon fuel tank will take you there and back again multiple times. Mopar jumped into the fay adding in a two-inch lift kit to bump up ground clearance. A new Mopar bumper was tacked onto the front with a built-in winch. Beadlock wheels with 35-inch Goodyear tires were added. Fender flares on the front and rear make room for the tires, while rock rails help protect the underside of the truck. A new rear bumper was also installed to allow moving the exhaust, which improved the departure angle. Both the front and rear bumpers feature additional LED lights to help illuminate that backwoods trail even more.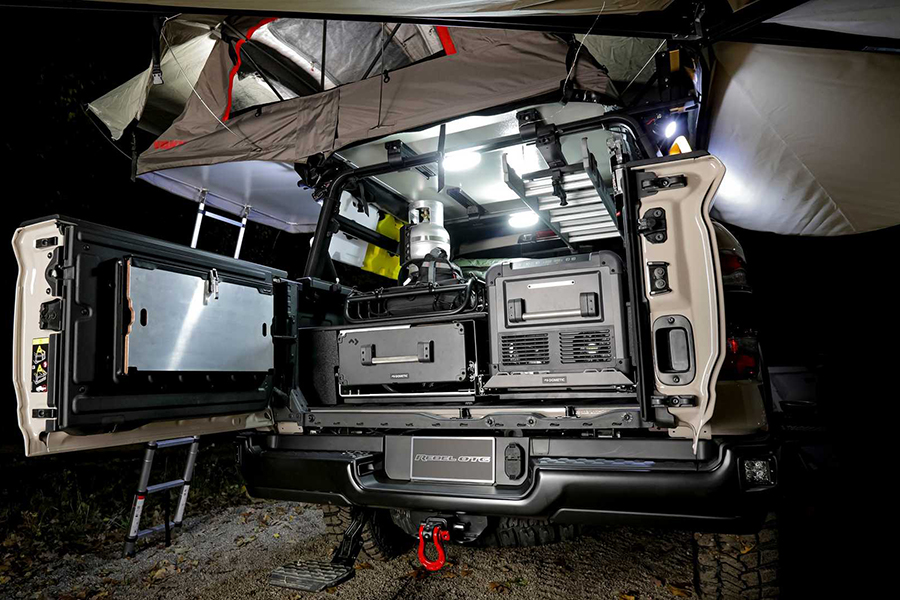 The OTG sports a 60:40 split door set up on the bed. A bed rack was installed on top of the truck bed to support a collapsible rooftop tent. A stowable ladder is included to gain access to the tent. The truck also comes with a retractable battery that is battery powered, a gas stove, and a sink with an onboard water system. A solar panel on the roof acts as an extra power supply and even stores energy for use later.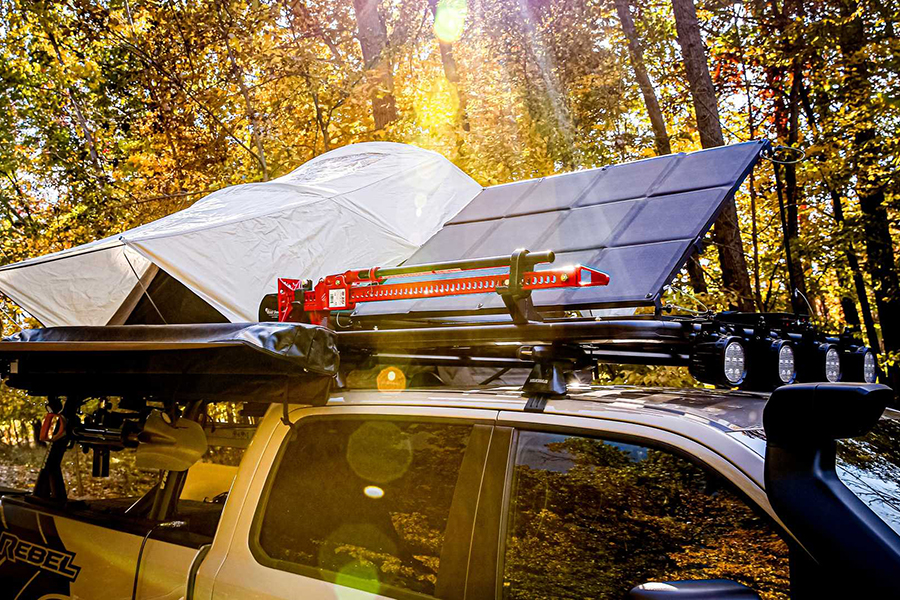 The OTG concept is just one of 14 different customized vehicles from Mopar at this year's SEMA. This particular overlander, however, is ready to let your adventurous spirit lose.