Khyzyl Saleem Turns the Humble RAV4 into Off-Road Beast
The Toyota RAV4 has been around for over 25 years now. Not bad for a little off-roader that first broke into the market in 1994 with a full-time four-wheel drive and excellent fuel economy. The "Recreational Activity Vehicle: 4-wheel drive" has grown up quite a bit in that time—literally. Since its first small design, the RAV4 has gotten bigger and perhaps a bit doughy as it has transitioned from the backwoods trails to the commuter lane. Concept artist Khyzyl Saleem takes the RAV4 back to its roots with his Kyza concept, making the RAV4 look like a compact SUV capable of chewing up the roughest terrain and then spitting it out again.
You'll also like:
Truly, the BMW i3s Was a Car Way Ahead of its Time
Deus Finally Finishes Its BMW 2002 Custom
Lexus Encore Program is the Time-Saving First-Class Membership for Cars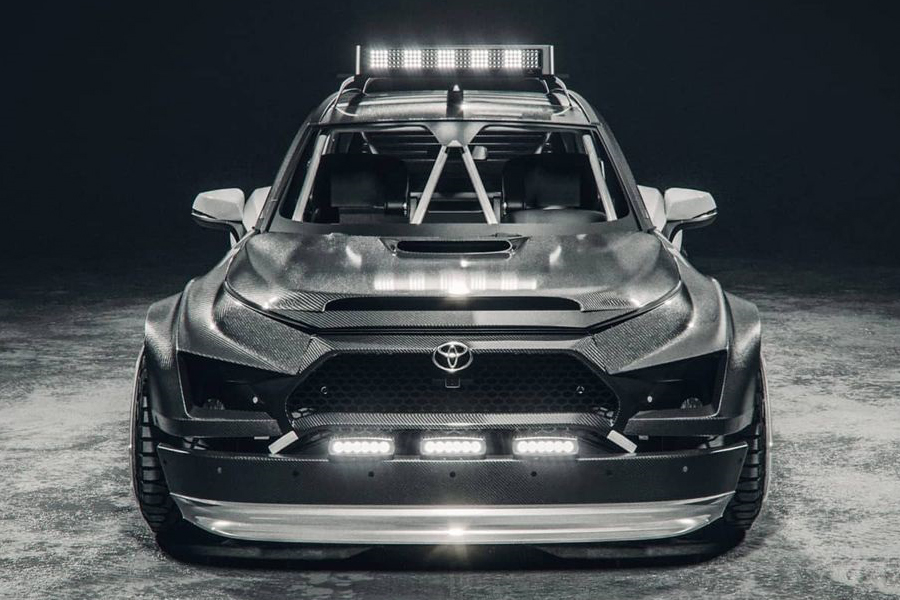 "This started out as a Pre-Runner type concept with the Toyota RAV4," says Saleem, "but slowly moulded into this SCI-FI/Future take on one instead." Making the RAV4 concept look tough started with including large swathes of carbon-fibre across nearly every face of the SUV, most notably on the front, the rear, and the roof. Not only does all that carbon give the RAV4 concept a tougher look, it also would serve to make it lighter, reserving more power for climbing over obstacles rather than lugging around extra weight.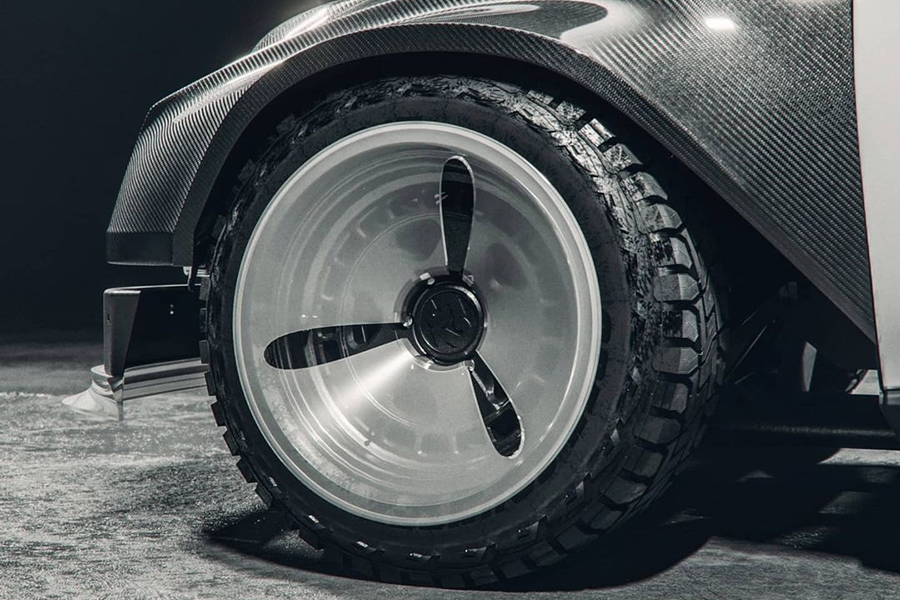 Saleem put the concept on huge off-road tires that are so big they only just slip under the larger arches. Saleem imagines the RAV4 riding on air ride suspension for a smooth drive over rough terrain. A rough rack complete with an LED light bar provides plenty of space for carrying your gear around. And for those particularly dicey areas, you can see an interior roll cage ready to keep the driver and any passengers safe. The rear window sports a louvred covering. And just in case you thought Saleem was going full retro for this build, he also included a set of balloon cups on the front wheel, giving a nod to a current trend among customisers.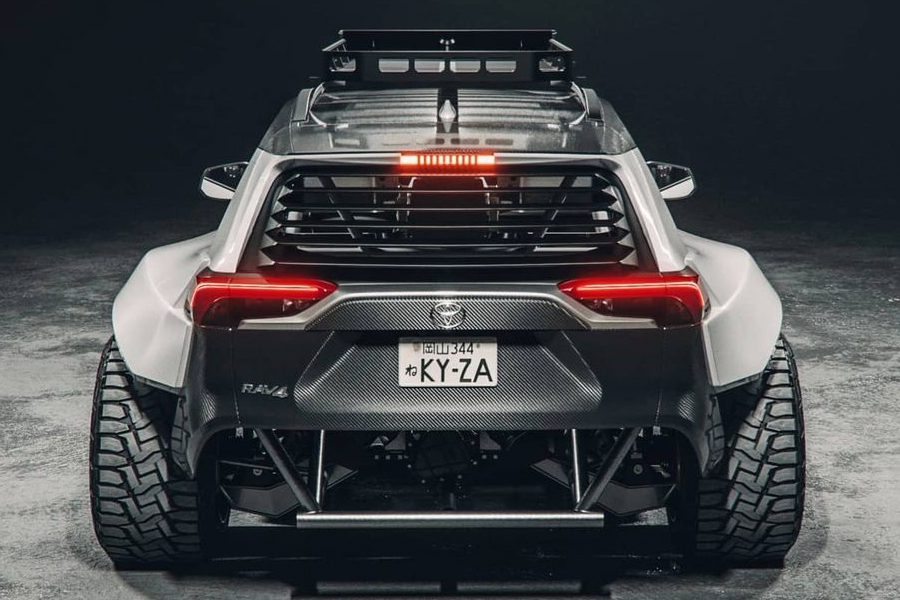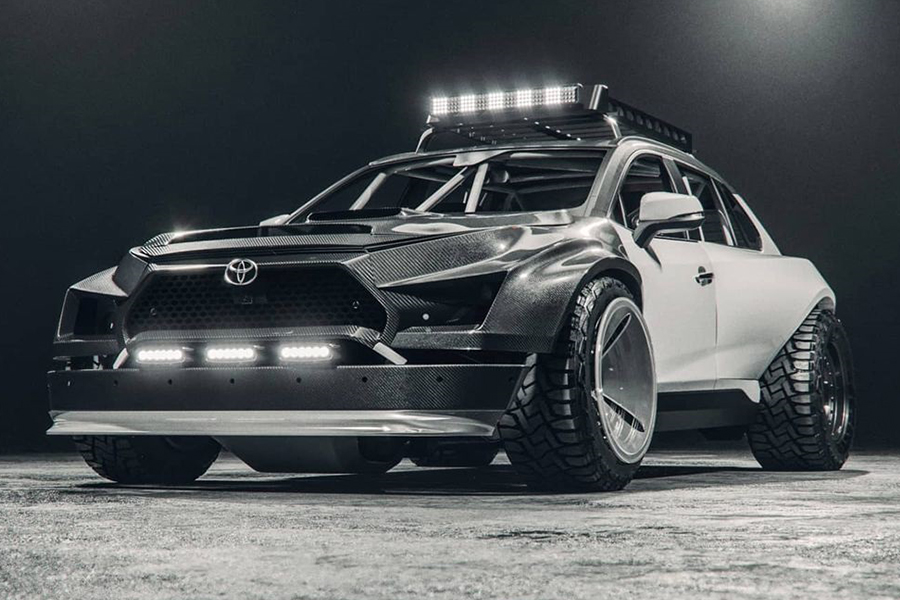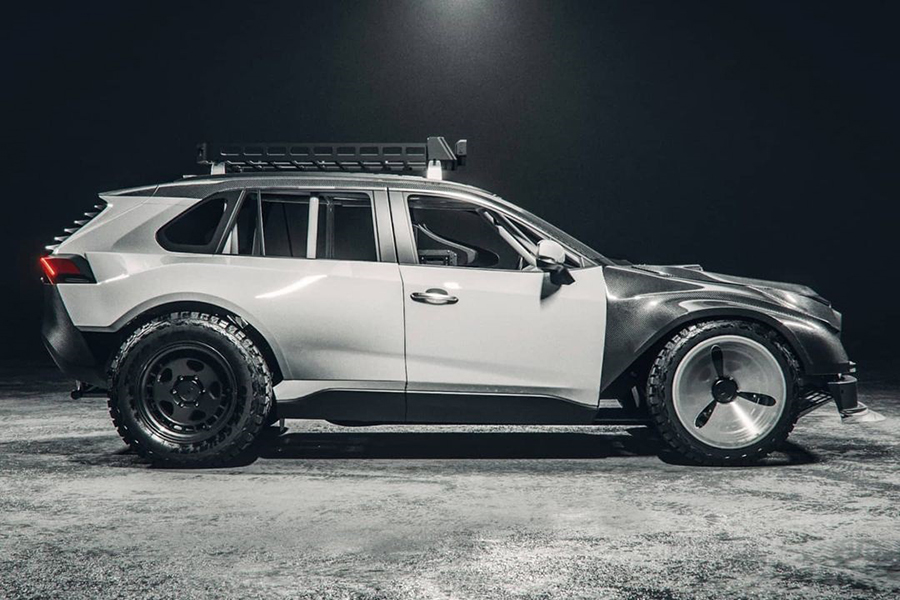 You'll also like:
2022 Ford GT Heritage Edition Reimagines the Iconic 1964 GT Prototype
Deus Finally Finishes Its BMW 2002 Custom
Expert Reveals the Car Photography Mistakes You Keep Making