Traxxas Turns the Slash into an RC Dragster Chevrolet C10
Traxxas is breaking new ground, jumping into the factory RC drag car scene. For years, Traxxas fans have been modifying the Slash platform to get that drag racing look and feel with their cars. But modifying your RC car has a chance of turning bad, ruining the car and your fun. Now with Traxxas offering an official version, you can rely on the quality of the build for more sustained and continuous fun.
You'll also like:
Vanguard Scout Concept is a One-Off Baja-Ready Race Truck
Win a 1975 Porsche 911 Carrera and $20,000!
2022 BMW i4 is the First-Ever All-Electric Gran Coupe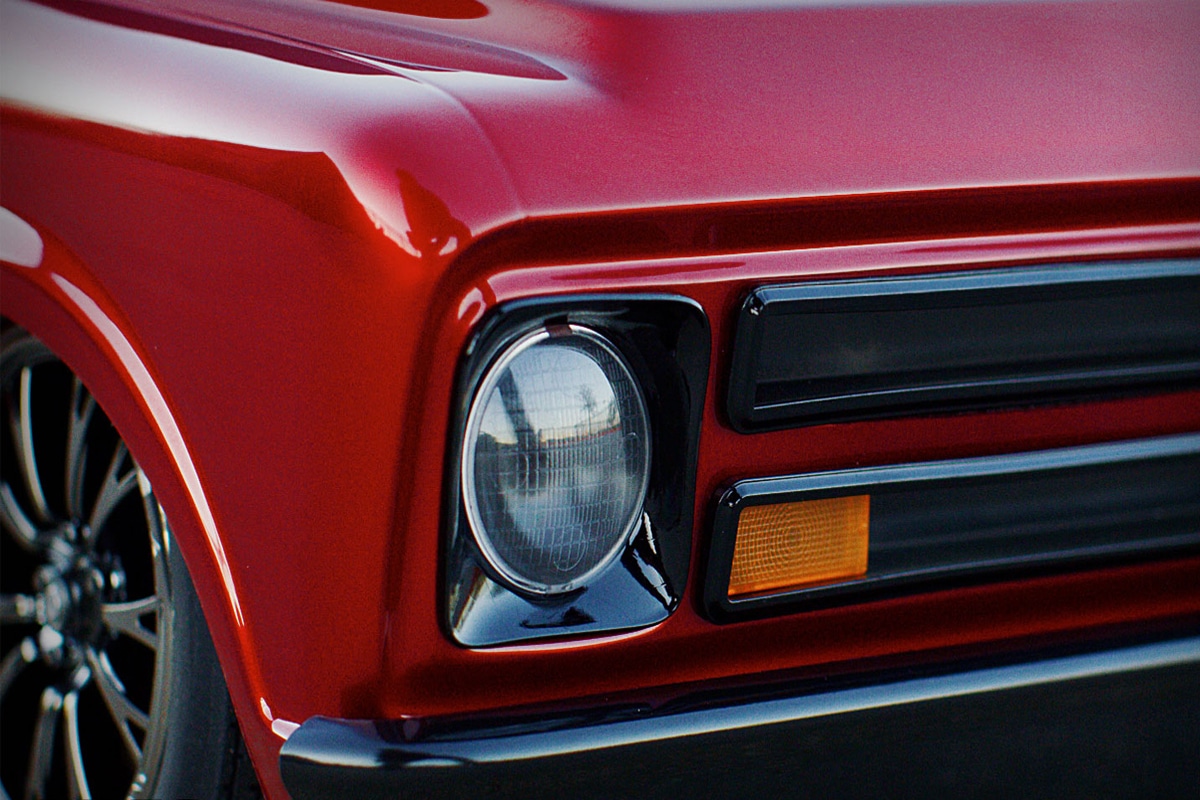 The new build starts with the already popular Slash stadium truck. In fact, the car is a scale model of the Chevrolet C10. Traxxas had no qualms with outfitting this dragster with the best components, including ultra-wide Mickey Thompson ET Drag Slicks, Weld racing wheels, and a fully adjustable wheelie bar. The car also comes with a high-rake suspension setup that has the truck sitting low in the front and higher in the back.
Traxxas hasn't released any specs on the Drag Slash, but judging from the Slash, you're going to get a solid performer. The Slash is a short course race truck that comes with four-wheel independent suspension complete with oil-filled shocks. This little truck can get up to speeds of 30 miles per hour, so mimicking real drag cars won't be a problem. The power for this RC comes from a Titan 12-turn 550 motor and is a rear-wheel-drive model.
While the Drag Slash may not be set up for the crazy jumps you can take with the Slash, you can trust in the durability of the platform. Everything is fully waterproofed as well, so you can even drag when the road is wet—and slick. In addition to not releasing the specs of the Drag Slash, Traxxas has also been quiet about what the car will cost. Again, judging from the Slash, you can expect to pay somewhere north of $200.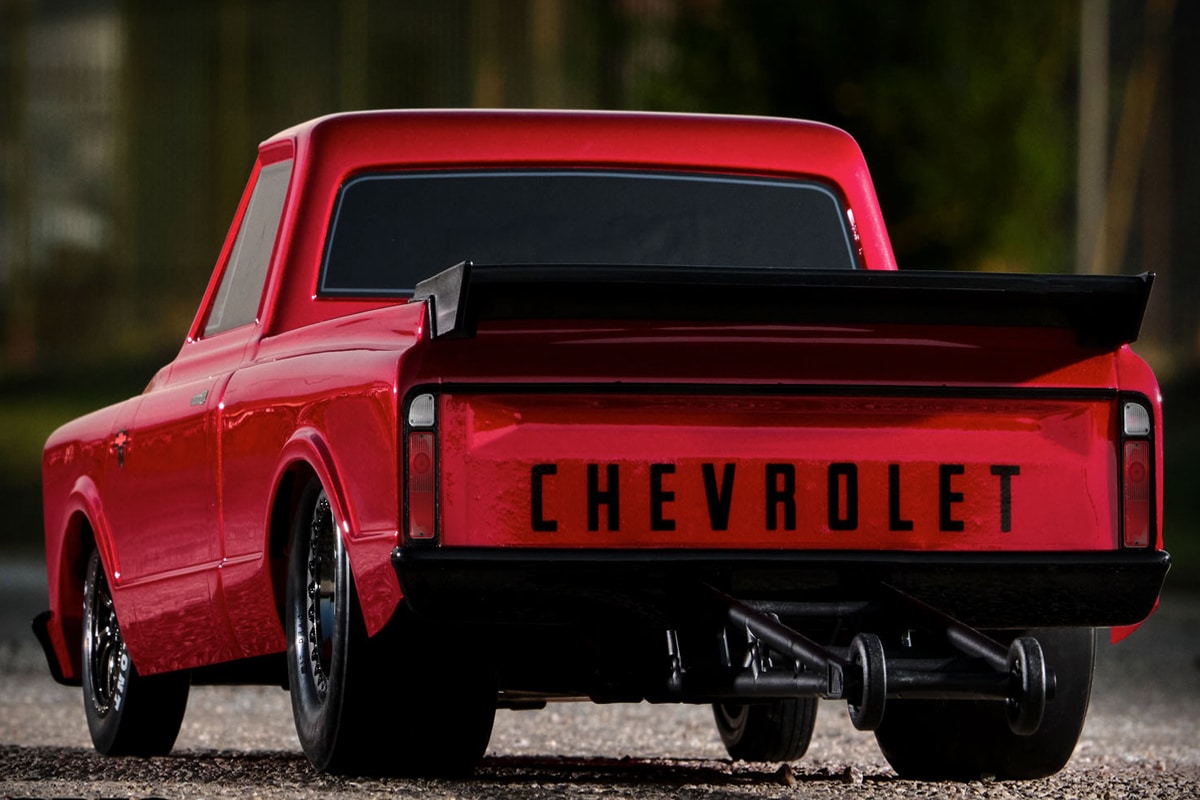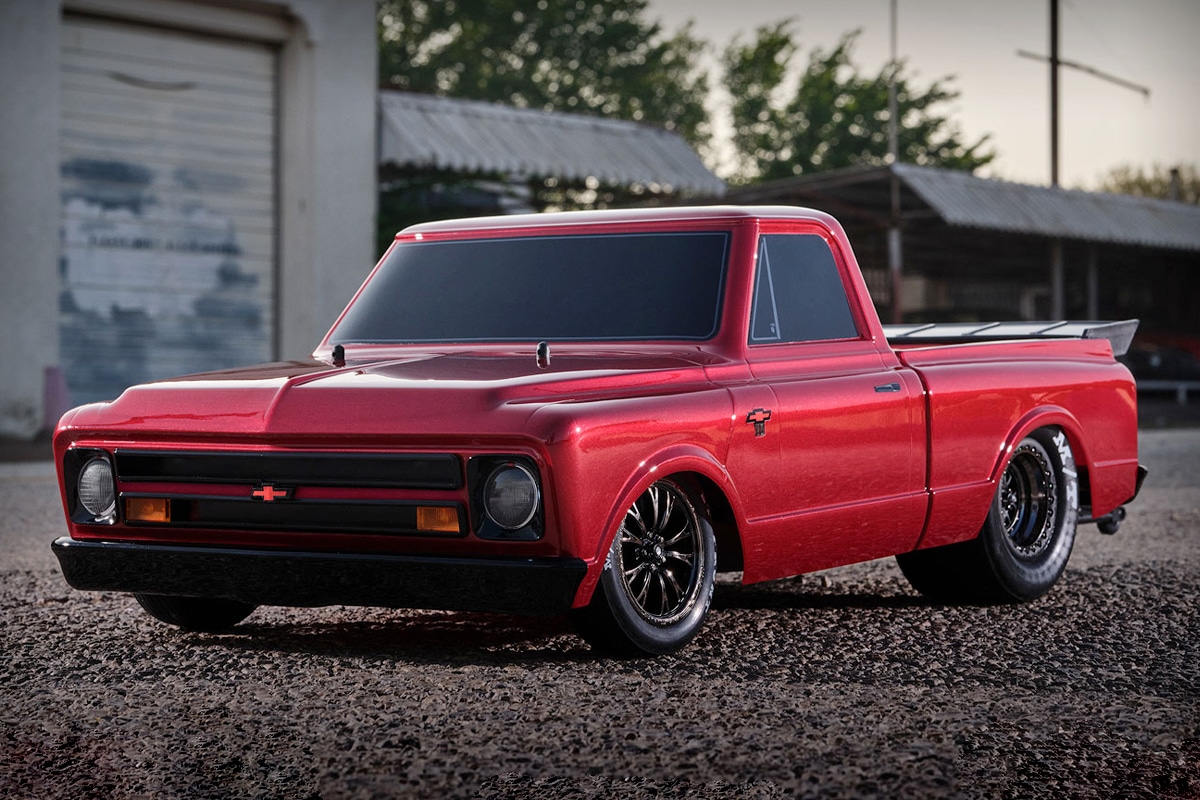 You'll also like:
Vanguard Scout Concept is a One-Off Baja-Ready Race Truck
Win a 1975 Porsche 911 Carrera and $20,000!
2022 BMW i4 is the First-Ever All-Electric Gran Coupe