SpaceX Aims at Mars Passenger Flights in 2024
Recent celebrations of the Apollo moon missions have the world looking to the heavens again. Perhaps no other company has contributed more to that vision than SpaceX. Under the leadership of Elon Musk, SpaceX is changing how we look at not only space travel, but also how we travel here on Earth.
Just this past September, SpaceX announced that their first private passenger to fly around the Moon will be Yusaku Maezawa, with the flight taking place in 2023. Now they have announced a new mission—passenger flights to Mars.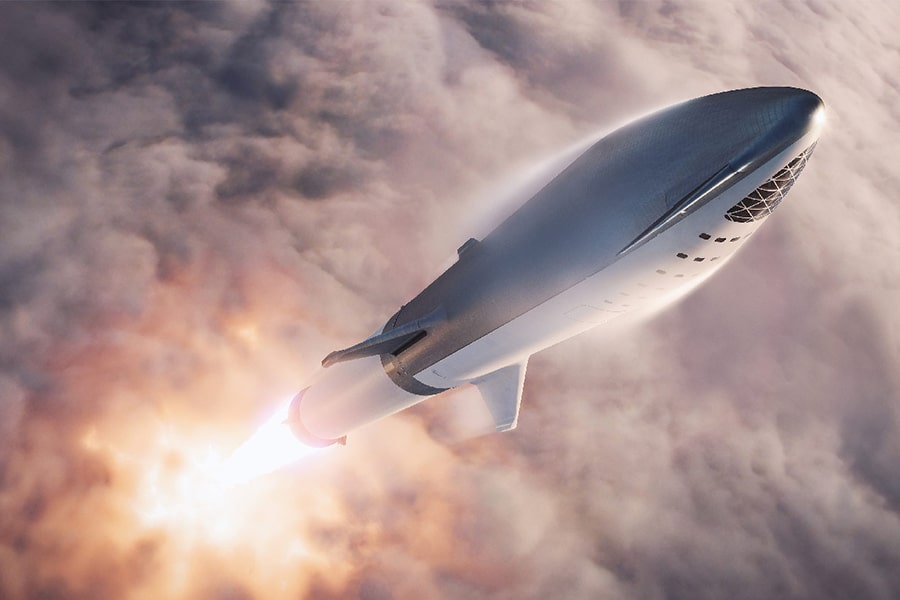 The flights will be made possible by a new design for the rocket. Dubbed the Starship and Super Heavy, this space traveller is a two-component system. The first is the Super Heavy rocket, which propels the spaceship out of the Earth's atmosphere orbit. From there, the Starship takes over. The starship consists of a forward payload section for passengers—it can fit up to as many as 100 people—and cargo. The ship could be used to place satellites in orbit, deliver crew and cargo to the International Space Station, and for interplanetary transport—including the Moon and Mars.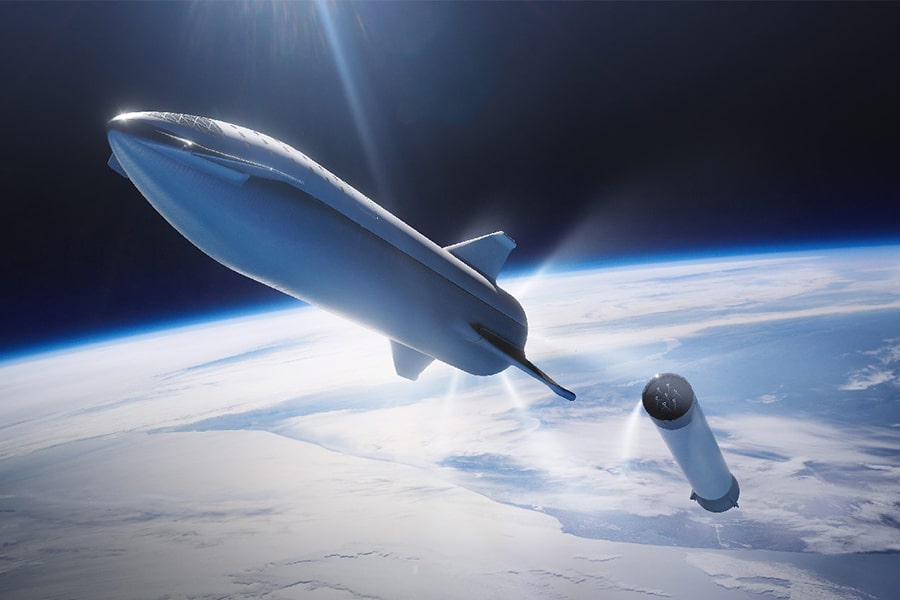 Perhaps most important about this new design is that each part is reusable. Making the rocket and ship reusable means that the price of flying can be dropped down, making it more affordable for everyone to be able to one day make an interstellar flight.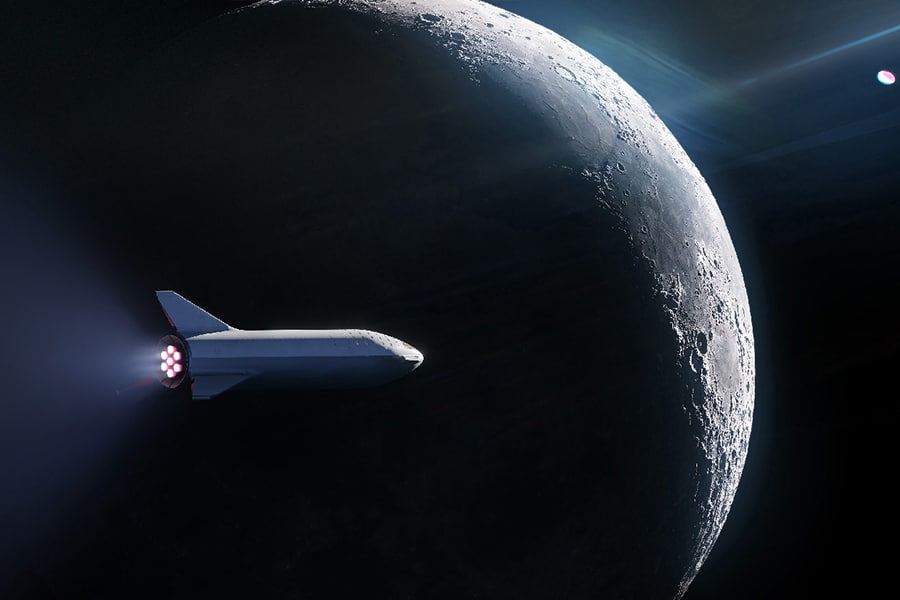 SpaceX is looking to have its first Mars missions happen in 2022. These missions will deliver cargo to Mars and will confirm water resources, identify hazards, and set up power, mining, and life support infrastructure. Cargo and crew will then start flying to Mars beginning in 2024, starting the basis for a self-sustaining civilisation on Mars.
"You want to wake up in the morning and think the future is going to be great, and that's what being a spacefaring civilization is all about," states Musk. "It's about believing in the future and thinking that the future will be better than the past. And I can't think of anything more exciting than going out there and being among the stars."