6 Best Custom Motorcycle Shops in Sydney
Who among us hasn't thought about chasing the sunset on a motorcycle? Sydney is an ideal place to own a hog, so we have put together a list of the 6 best custom Triumph Trident Set for a Comeback After 45 Years shops that collaborate with you to create a bespoke motorcycle that is unique and reflective of your personality. And if you're looking to upgrade your bike, why not make it a custom one?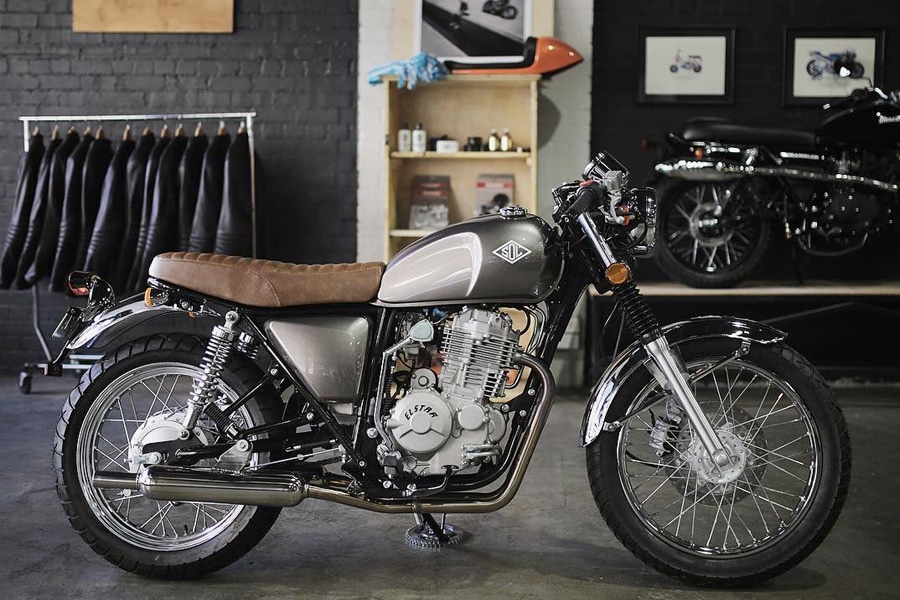 1. Sol Invictus
Through a dedication to mastering their craft and providing a machine that bar none is at the top of the pack, the boys at Sol Invictus have quickly become one of Sydney's, if not Australia's premier custom motorcycle builders. The pride and joy of the builder is the 250cc Mercury, which fuses together the classic café racer design, with 21st-century engineering. Capturing the essence of what it is to ride motorbikes we highly recommend giving the boys a visit at their Camperdown shop.
Address: 130 Parramatta Road, Camperdown, Sydney NSW 2050
Phone: (02) 9699 1196
Trading hours: Mon-Fri 9am-5pm, Sat 10am-4pm
Year started: 2013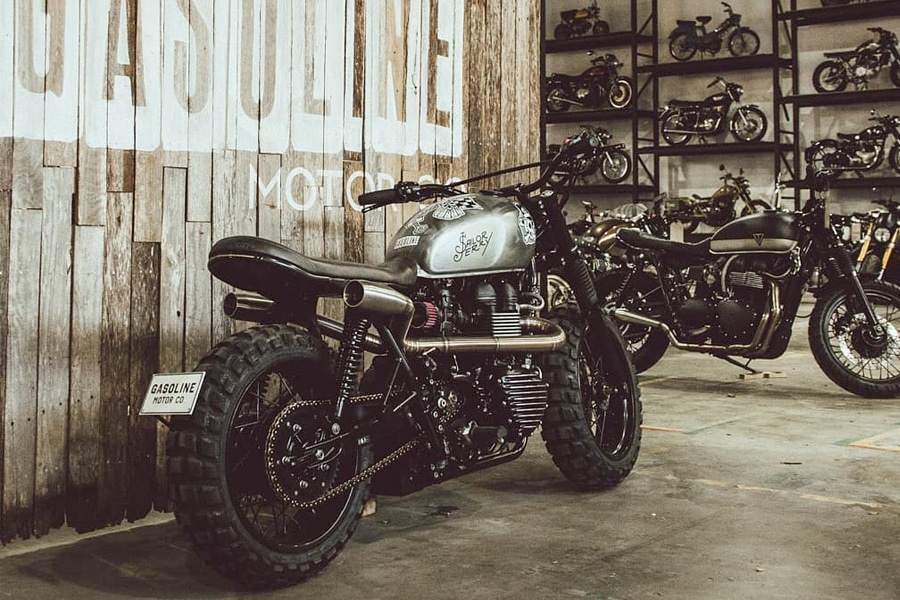 2. Gasoline Motor Co.
Located in South Sydney, Gasoline Motor Co. help customers encapsulate the rebellious spirit of owning a motorcycle. With over 20 years of innovation under their belts, this motorbike shop offers regular service to all makes and models of two-wheeled machines. Harbouring a full-service workshop which offers repairs to existing machines or if you're so inclined custom projects build from scratch. Additionally, the Sydney shop has a massive showroom full of custom bikes, pre-loved motorcycles and scooters.
Address: 1047 Bourke Street, Waterloo, Sydney NSW 2017
Phone: (02) 9698 4433
Trading hours: Mon-Fri 8am-5pm, Sat 9am-5pm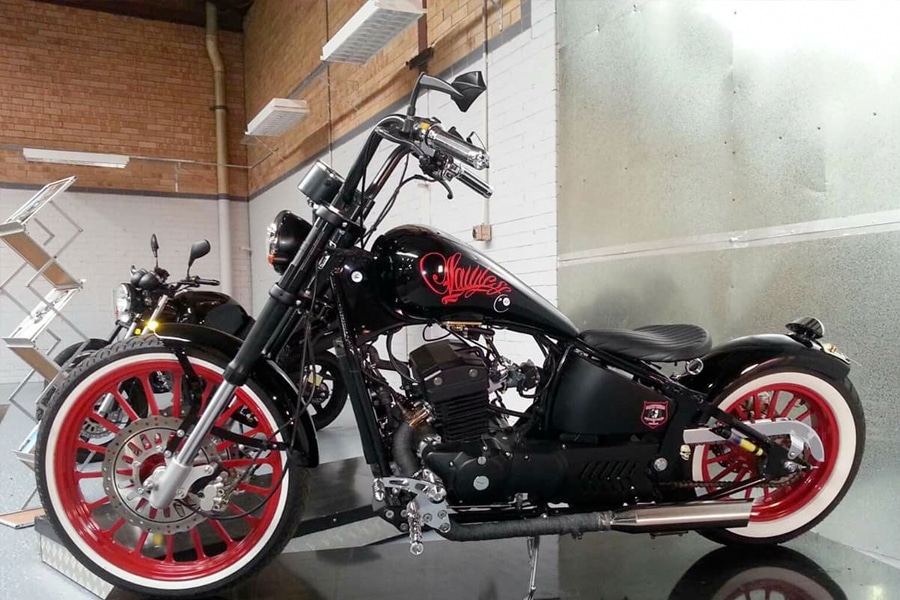 3. Mayhem Motorcycles & Customs
With a shop that provides an abundance of motorcycle necessities to all discerning riders, the Mayhem Motorcycles & Customs crew of Wetherill Park are happy to help and get you on the road. The shop provides visitors with options that range from various manufacturers to suit several tastes when it comes to the style of bike and country of origin. With custom builds on offer, as well as factory brand bikes for sale, the shop provides 24/7 motorcycle transport and recovery service.
Address: 5/91 Redfern Street, Wetherill Park, Sydney NSW 2164
Phone: +61 2 8735 9255
Trading hours: Mon-Fri 9am-5pm, Sat 9am-1pm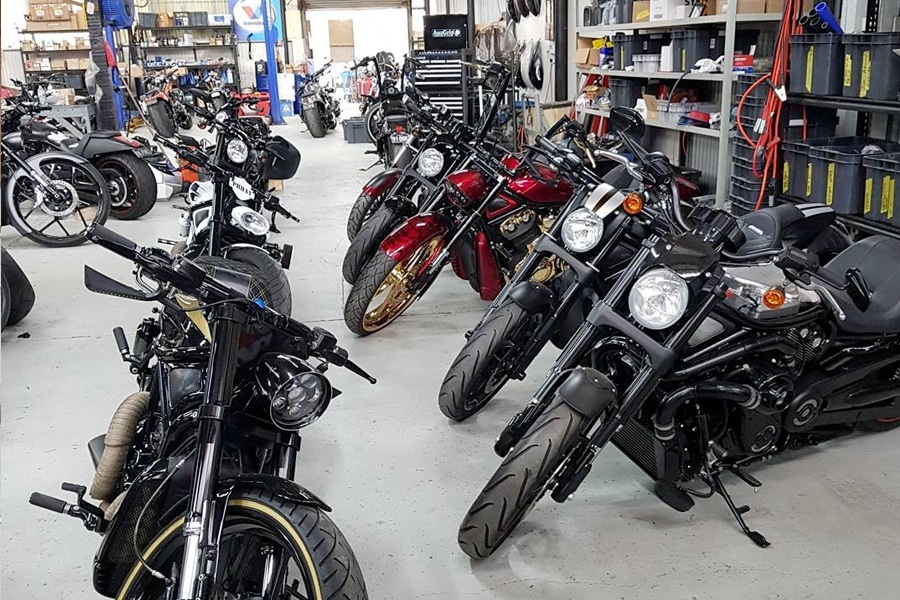 4. DarkSide Customs
Formed out of the garage of their families Inner-West home, DarkSide Customs has grown into a motorbike enthusiast's dream. Their speciality is improving customer's bike from a factory standard to a stunning piece of custom machinery. Perhaps their most impressive field of customising is done to good old-fashioned Harley's, after all, if foraying into the custom built motorcycle appreciation community is what interests you, you might as well go for a classic machine to have as your own. Yes, DarkSide Customs want to make every visitor fall in love with their motorbikes and to hopefully, have those who walked into the shop, over time, ride out with a new pride and joy.
---
Featured Video from Man of Many
---
Address: 126 Carnarvon Street, Silverwater, Sydney NSW 2128
Phone: +61 421 314 192
Trading hours: Mon-Fri 8:30am-5pm, Sat 8:30am-1pm

5. Surfside Motorcycle Garage
Basing their operations out of Brookvale, Surfside Motorcycle Garage has become a premier dealer of the finest custom motorcycles in Sydney. Helmed by Trevor Love (who utilises his over 40 years of motorcycle mechanic experience) and staffed by a team of dedicated fellow riders, overall, you're in for a great time when you visit the shop. Whether you're looking to start your own project or have the boys help you out, Surfside Motorcycles offer restoration, servicing and storage for your pride and joy.
Address: 42 Windbourne Road, Brookvale, Sydney NSW 2100
Phone: +61 2 9905 4755
Trading hours: Mon-Sun 8am-5:30pm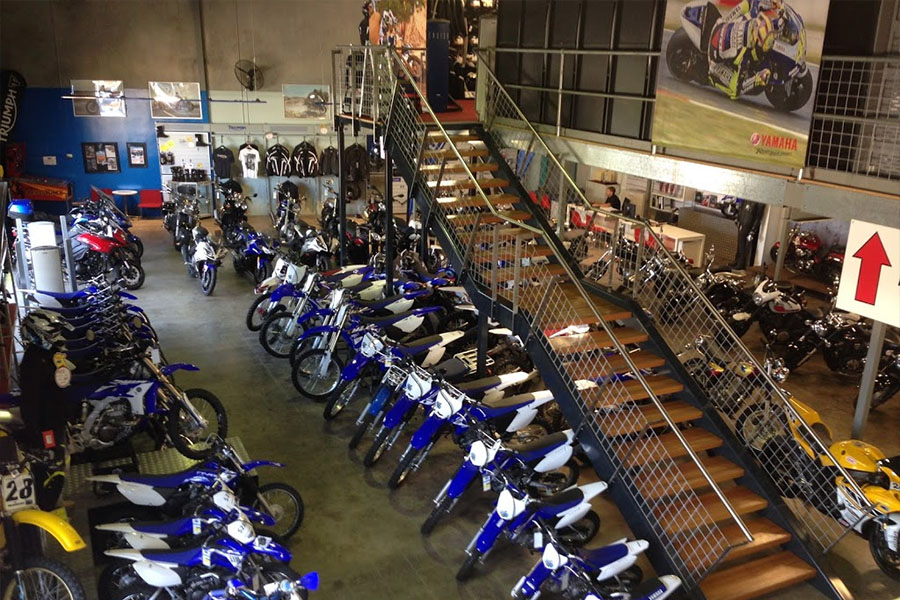 6. Trooper Lu's Garage
Trooper Lu's Garage has grown to be a trusted supplier of quality motorcycles and motorcycle parts for sale. However, the shop began its life as a custom motorbike builder and unlike some of its contemporaries, they have continued to provide this service with an exceptional amount of superiority and attention to detail. Utilising their in-house lathe, mill, mig/tig welders, bead blasters, ban saws and a whole lot more provide customers with more options when it comes to creating a truly custom bike.
Address: Units 1-3, 80 Heathcote Road, Moorebank, Sydney NSW 2170
Phone: +61 2 9602 3773
Trading hours: Mon-Fri 9am-5:30pm, Sat 9am-3pm
General FAQ
Who is the best custom bike builder in Sydney?
Some of the best custom bike builders in Sydney are Gasoline Motor Co, Sol Invictus, Darkside Customs, and more.
How much is a custom cafe racer?
The cost to customize a cafe racer will be between $700-$1000 on top of the cost of the motorcycle.
You'll also like:
10 Best Electric Dirt Bikes
Batman Motorcycle Helmet
8 Best Adventure Touring Motorcycles
---
Featured Video from Man of Many