Tarform's 'Motorcycle of Tomorrow' is an All-Electric Cafe Racer
What happens when you swap out traditional materials like metal, rubber, and leather for pineapples, flax seed, and algae when making a motorcycle? You get Tarform's Café Racer, an electric bike that takes going green to a new level, and looks stunning while doing it.
"The idea was to create the motorcycle of tomorrow," explains Tarform's founder Taras Kravtchouk, who came to New York by way of Stockholm. Kravtchouk had a vision of creating a bike built around sustainability. "What principles would it be?" he asks. "Electric, but also with the least harm to our environment."
You'll also like:
Zero Anniversary DSR is an Electric Motorcycle with a Conscience
The BMW R 100 Cafe Racer That's Born to be WYLD
Droog Moto V2 Urban Fighter is a Kawasaki Z 900 on Steroids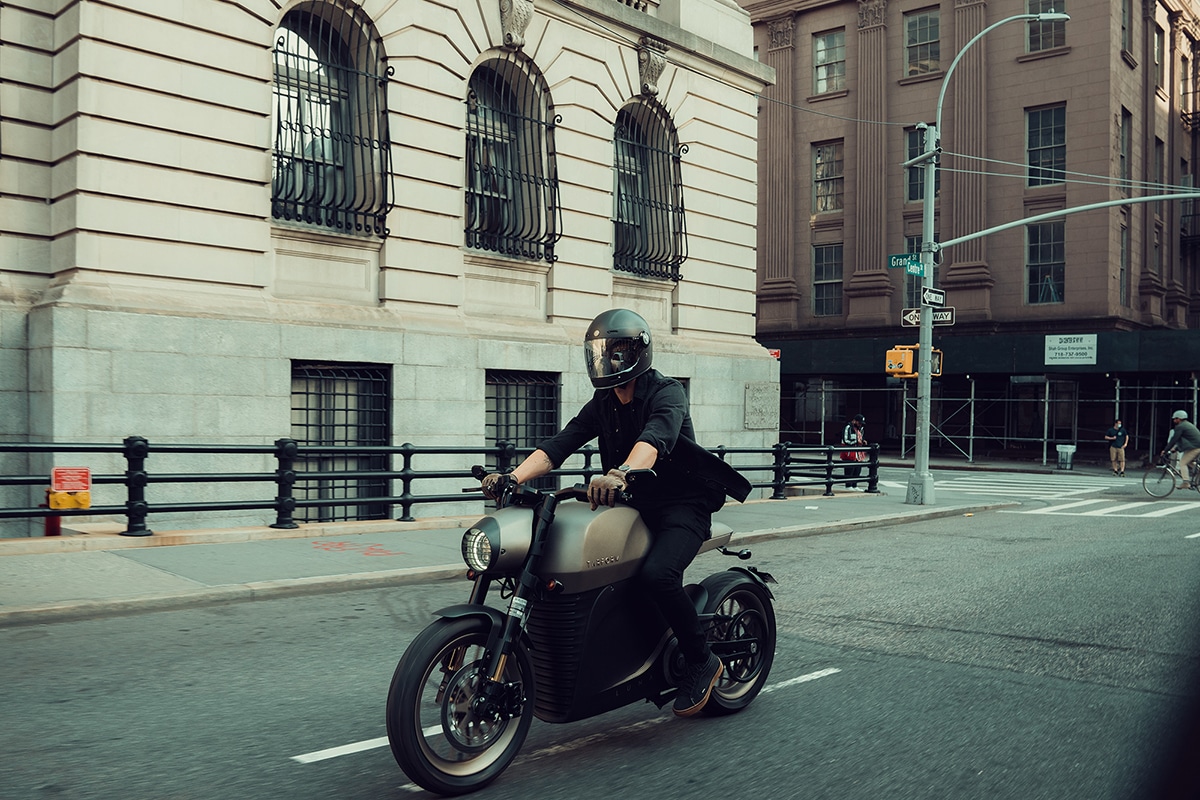 Tarform works to create zero waste in building their motorcycles, which means that the bikes are made from natural materials that are biodegradable, and can be recycled. The aluminium frame is completely recyclable, in what Tarform calls the 'motorcycle of tomorrow'. To avoid using polyvinyl chloride for their seats, Tarform uses vegan leather made from pineapple, mango, corn, or other naturally derived fibres. In place of plastic for the side panels, flax seed was used. And when it comes time for a layer of colour, Tarform turns to pigments made from natural algae instead of paint. And the battery pack can be swapped out as technology improves.
"If there's a new battery pack that comes out in three years with much higher energy density, you can simply swap the battery out and suddenly you get 50 to 100 per cent more range. That makes a lot more sense than constantly pushing new models and pushing people to get rid of something that's perfectly usable," says Kravtchouk.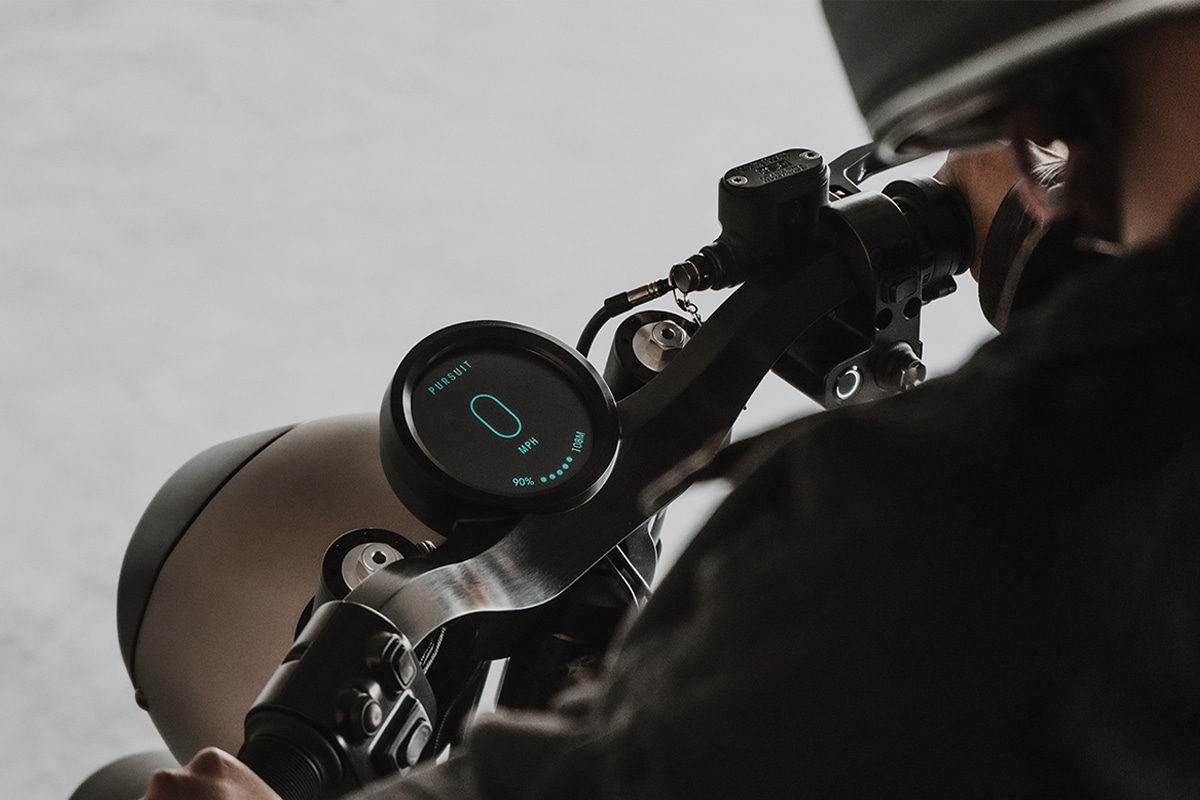 Tarform hasn't shared much in terms of performance for the bike (it has a 120-mile range and can go from 0 to 60 miles per hour in 3.8 seconds), but what they are crystal clear about is the sustainability of that bike. "People are tired of constantly being told to buy, to recycle, to be green. In the end, they don't know what to do," says Kravtchouk. "The thing that is ultimately the most sustainable is the one you don't throw away." The Tarform Café Racer starts at $24,000 and they are taking reservations now, with plans to start producing in the summer of 2021.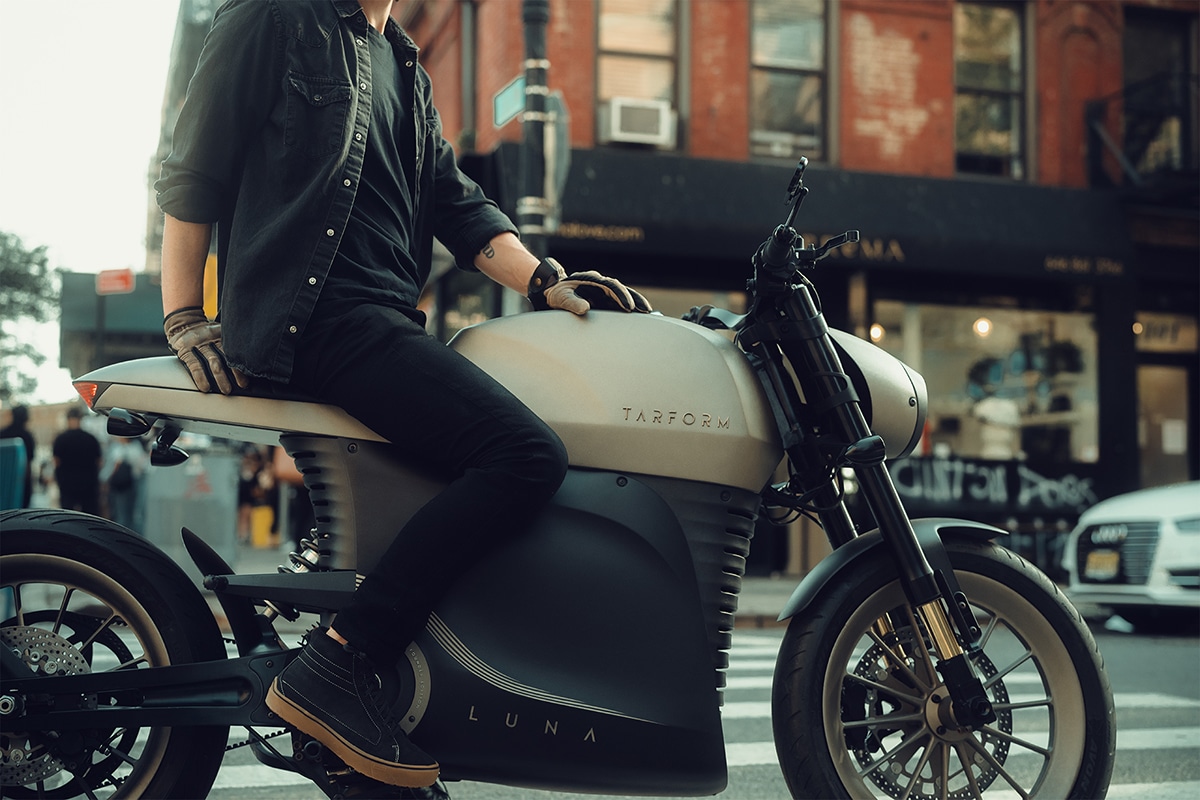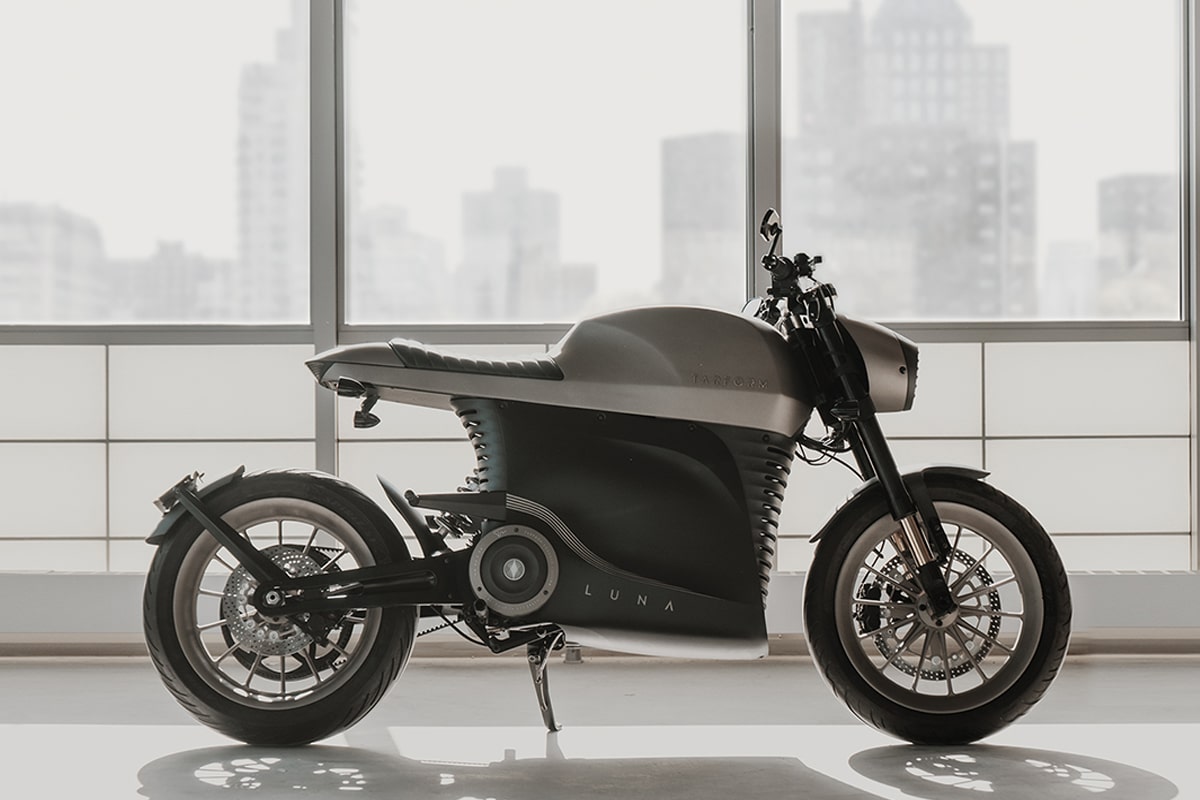 You'll also like:
Zero Anniversary DSR is an Electric Motorcycle with a Conscience
The BMW R 100 Cafe Racer That's Born to be WYLD
Droog Moto V2 Urban Fighter is a Kawasaki Z 900 on Steroids