5 Sexual Wellness Products From Promescent
In Partnership with Promescent
Stuck at home with your significant other? We can think of at least one pleasurable way to pass the time and so can you. Naturally, you'll want those sweet love-making sessions to last and that's exactly where Promescent comes in. Dedicated to sexual wellness and backed by the medical community, the company helps you achieve longer-lasting, more intimate, and just outright better intercourse. Maybe self-isolation isn't so bad after all.
At the heart of Promescent's operation are safe and innovative solutions to common sexual problems such as premature ejaculation, discomfort, and lack of drive. To peruse their inventory is to discover a wondrous array of lubricants, supplements, and contraceptives, along with a clinically-proven climax control spray. Each product is made in the United States in FDA-approved facilities that adhere to strict cGMP guidelines. Don't put your most precious assets or desires in the hands of anything less.
Even if you're an absolute stallion in the sack, there's probably room to crank up the pleasure or performance factor. Or maybe you're like the millions (if not billions) of men who simply want to last longer and for obvious reasons. Whatever your intentions, Promescent has something just for you. Here are the company's top 5 products to tackle all your bedroom woes.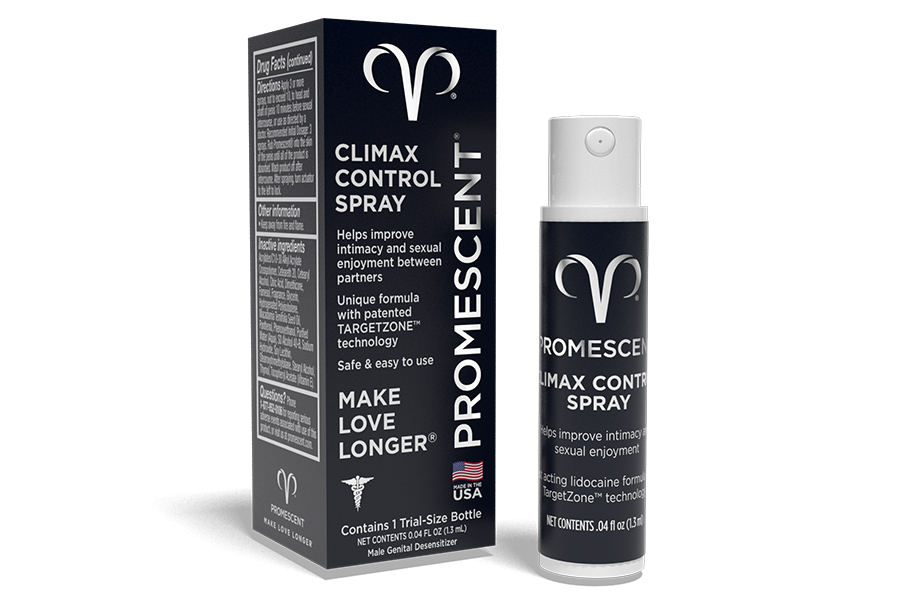 1. Promescent Delay Spray
Let's face it: most of us can use a longer runtime under the sheets. There's no shame in admitting it and no shame in working on it either. Enter Promescent Delay Spray, which absorbs quickly and works in just 7-10 minutes. Recommended by over 2,000 urologists, sexual health therapists, and other health care professionals, it's the only delay spray in North America that showed statistically significant results during a certified IRB clinical study.
The best time to apply Promescent Delay Spray is right before you engage in foreplay. Expect next-to-normal sensitivity as opposed to numbness, allowing you to enjoy certain sensations where it counts. Use the spray as directed and you won't transfer it onto your partner. There's no prescription required—just a willingness to go the extra mile for both yourself and your significant other. They'll definitely appreciate it!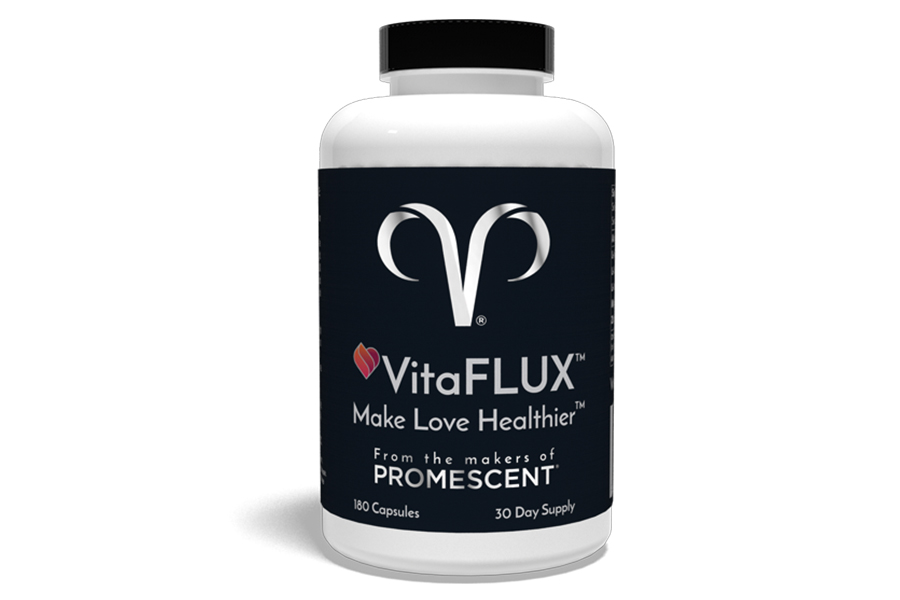 2. VitaFLUX
Packed with high-grade ingredients, VitaFLUX delivers a powerful jolt to your potentially lagging libido. By increasing levels of nitric oxide, it can improve upon blood flow and circulation, and even boost testosterone. Take the recommended dosages throughout the day and you'll have no problems rising to the occasion.
Meanwhile, this product doesn't just work on men. Get some for the lady in your life so she can experience increases in natural lubrication, along with boosts to orgasm intensity. Everybody wins!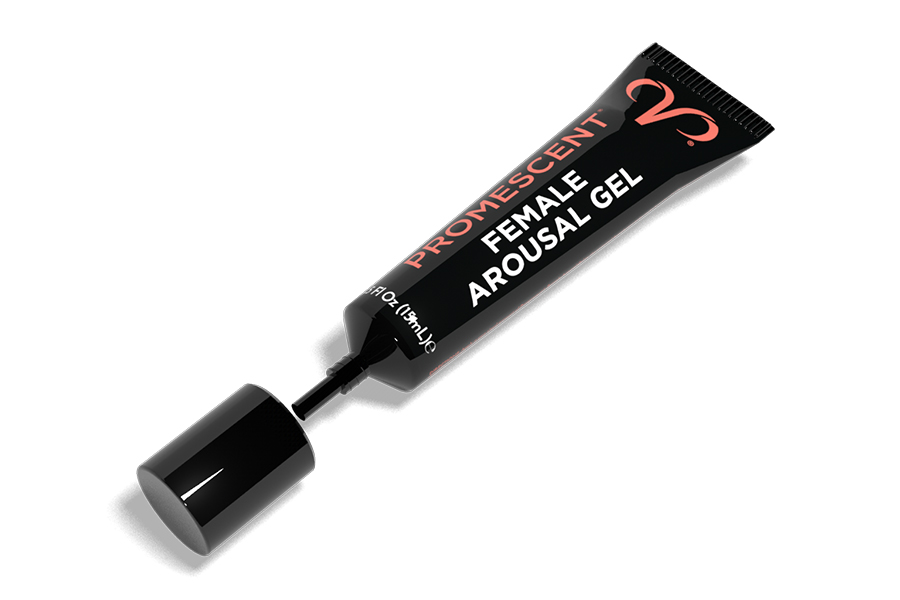 3. Female Arousal Gel
The name pretty much says it all and this water + silicone-based gel duly abides. Free of hormones and parabens, it can heighten sensitivity for up to 25 minutes at a time. Her orgasms will be more intense and so will her overall pleasure. You do value her pleasure as much as yours, right? Right? Hello?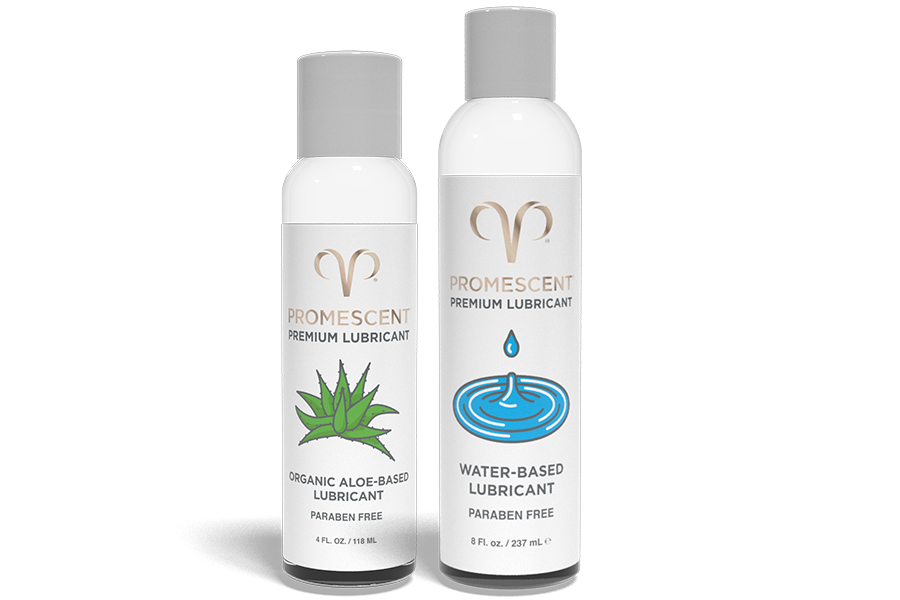 4. Lubes
If you haven't yet discovered the wonders of lube, it's definitely time to start. Thankfully, Promescent goes big on quality and variety alike. Choose between water-based lube, Organic Aloe lube, or silicone-based lube, or try them all just for kicks. Each one is paraben and hormone-free and the Water and Organic are compatible with all types of toys and condoms.
If you want a pleasant colour and scent, stick with the Organic variety, which will even rejuvenate and moisturise your skin. It's also pH balanced, glycerin-free, and 100% natural.
Remember: there's really no such thing as too much lubricant (presuming you keep the Silicone variety away from the sheets). That's why you should apply liberally and use often, experiencing new levels of smoothness and pleasure as a direct result.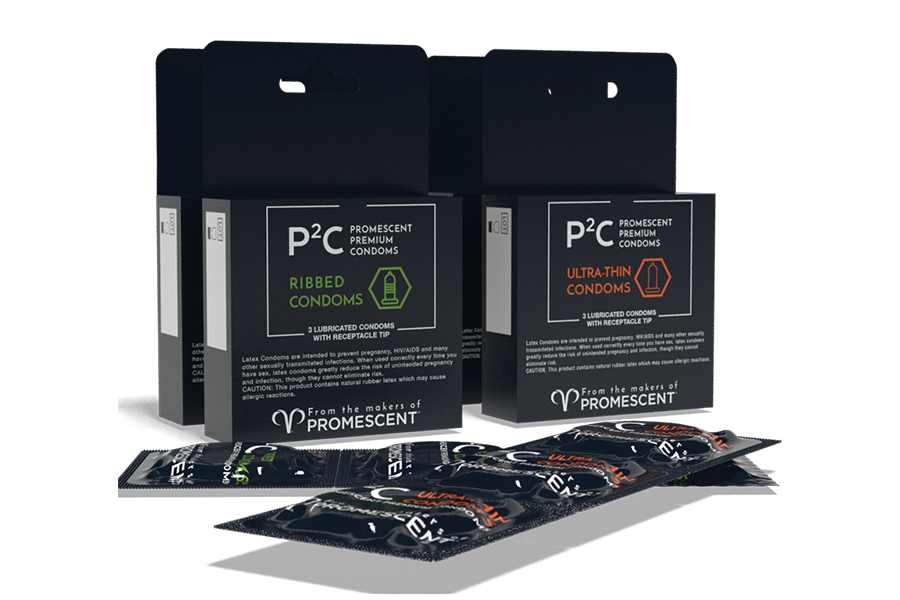 5. Condoms
Designed for maximum pleasure and performance, Promescent's lubricated condoms come in either Ultra-Thin or Ribbed. Wear the Ultra-Thin to experience a more natural feeling than you would with most counterparts. The Ribbed is designed to increase female stimulation and pleasure. Can't make up your mind between the two? That's what the Premium Variety Pack is for!
During a clinical study, 85.6% of the participants considered ejaculatory control to be either extremely or very important. Along similar lines, 81% of the participants considered ejaculating sooner than desired to be either moderately or severely bothersome.
Here are some more stats from the same study: 38.7% of the participants who didn't use Promescent Delay Spray reported having an orgasm when their partner didn't. After the same participants used Promescent Delay Spray, that figure dropped to 21%. Overall, 72.1% of the participants felt that Promescent Delay Spray positively impacted their sexual experience.
Of course, one doesn't need a clinical study to know that longer sex is usually better sex. Bring in some VitaFLUX, high-quality lubes, and Female Arousal Gel, and you just might spend your entire self-isolation period in the bedroom. Oh, and don't forget to use a Promescent condom if you're trying to avoid that whole coronavirus baby boom the experts keep anticipating. You're welcome!