9 Best USB C Hubs for Windows and Mac
As any Windows or Mac user could tell you, the trend towards sleek and thinner designs has often come at a cost to the number and types of ports on your devices. That's where USB C Hubs come in – a handy and portable plug-in for your laptop or computer with almost every port imaginable, so you'll never be short on space again. If you're looking for the best on the market, here's our roundup of the nine best USB C Hubs for Windows and Mac.
You'll also like:
TurboHub's 'World's Fastest' SSD & 6-in-1 USB-C Hub
8 Best USB Charging Luggage and Suitcases
Get the Best Sound with RODE's NT-USB Microphone
What to Look for in a USB C Hub
When choosing the suitable USB C Hub for you, it's important to know exactly what connections you're looking for and how portable you need it to be. Choosing a hub with seven or eight ports will almost guarantee you the standard port connections you would need, such as USB ports, HDMI connection and card readers. Where USB-C Hubs differ is in the quality of HDMI output they offer, data transfer and charging speeds, and whether they offer an Ethernet connection or not – this is where knowing the specific features and qualities you're looking for will help you decide what USB-C Hub is best suited for you.
What is Thunderbolt 3/4?
Thunderbolt 3 and 4 uses advanced and innovative USB-C technology to combine the uses of various USB cords into one single (and incredibly powerful) universal cable. Thunderbolt 3 and 4 supports the fastest data transfer, most video bandwidth and provides power at 40Gbps – providing the fastest charging and transfer speeds on the market.
Is 4K@60hz Important?
Ports that provide an HDMI output of 4K at 60hz means you'll be getting the highest quality video display available, with the crispest resolution, colour saturation and colour depth. If you're looking to use your USB-C hub for presentations or dual monitor display and are after the highest quality, a hub that supports 4K video output at 60hz is what to look out for.
Pass-through Power
Most USB-C Hubs will offer a port that provides pass-through power – which is the charging power your hub can pass through to connecting devices. A higher wattage of anything upwards of 80 or 90 watts will ensure you're getting the most efficient charging power from your USB-C hub.
Card Readers
Most USB-C Hubs will offer SD card readers, and some with a microSD slot as well. If you are someone that stores their data on memory cards, then we're fairly confident you can find the right hub for you from our list below.
Best USB C Hubs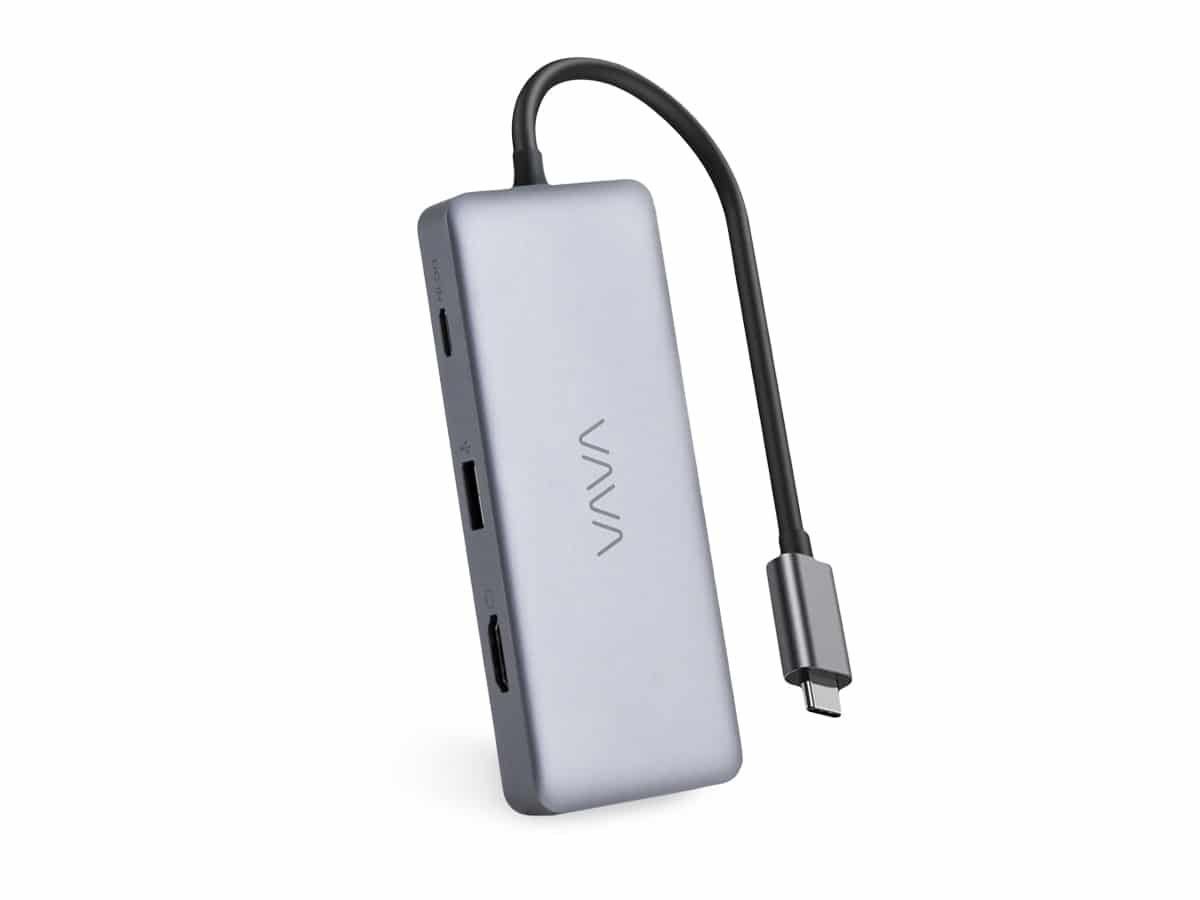 1. Vava 8-in-1 USB-C Hub – Best Value
Extend your laptop's ports 8-fold with the Vava 8-in-1 USB-C Hub, which packs all the ports you need into a sleek and compact design, all for the best value. Along with the standard ports you can expect from a USB C hub, the most impressive feature of this one from Vava is the HDMI port, which supports 4K video at 60hz, guaranteeing smooth scrolling and no stubborn lag. This hub packs enough power for you to use as a full-time docking station but is also compact enough to take with you and use on the go – what more could you ask for?
---
Featured Video from Man of Many
---
USB ports: 3
Video ports: 1
Card reader: 2
Ethernet: 1
Audio: 1
Charging: 1
Price: USD$54.99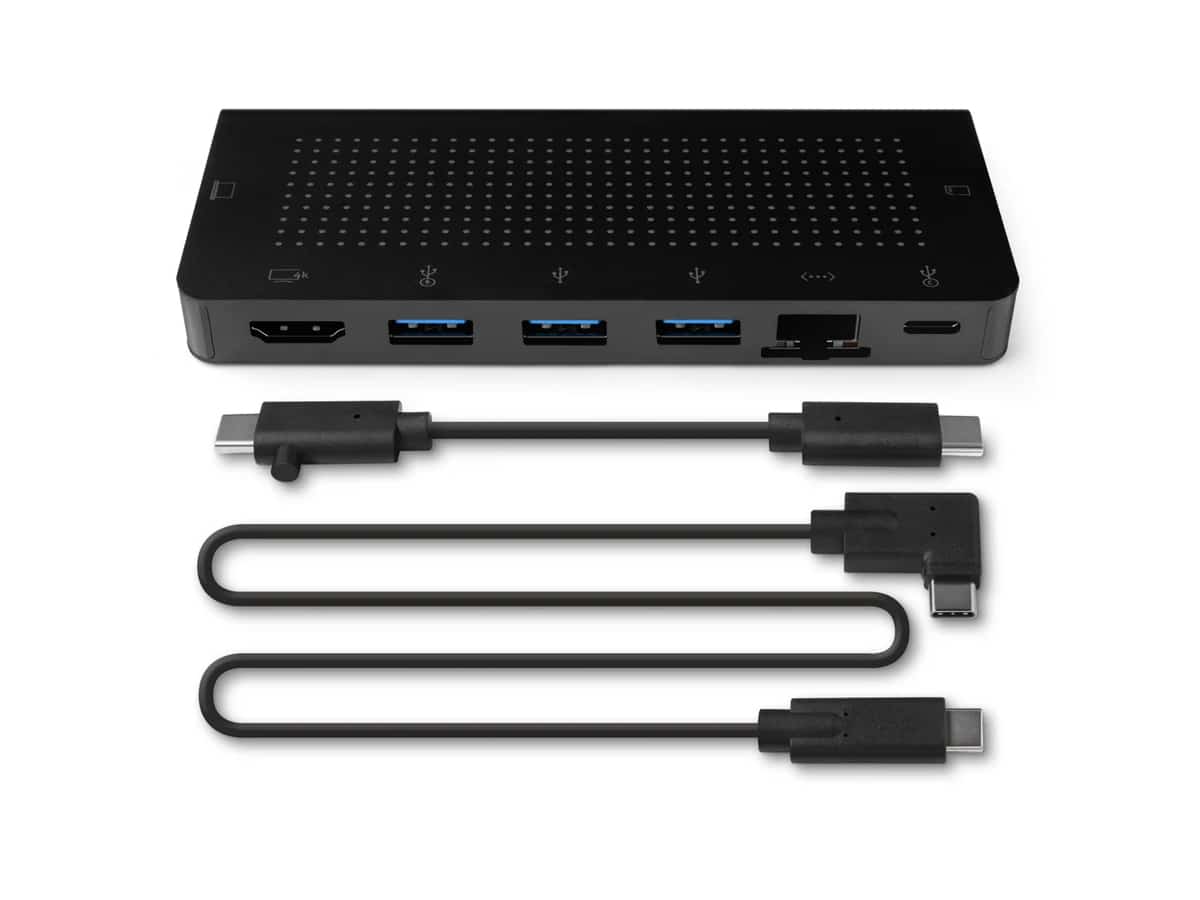 2. Twelve South StayGo USB-C Hub with 1M Cable – Best All Around
The StayGo USB C Hub from Twelve South secures its place on our list as the best all-rounder. StayGo aims to deliver all the ports you need in a hub designed for those on the go, with a six-inch travel cable for on-the-go access that stores safely inside the unit when not in use. If you prefer to keep your setup at your desk, however, and are fond of a clean and tidy workspace, this StayGo hub also comes with a longer cable so you can keep the cables and cords neatly tucked away out of sight. Download photos from an SD card, link up to HDMI monitors, access USB drives and more with this StayGo USB C hub – the hub that has it all.
USB ports: 3
Video ports: 1
Card reader: 2
Ethernet: 1
Audio: 1
Charging: 2
Price: AUD$199.99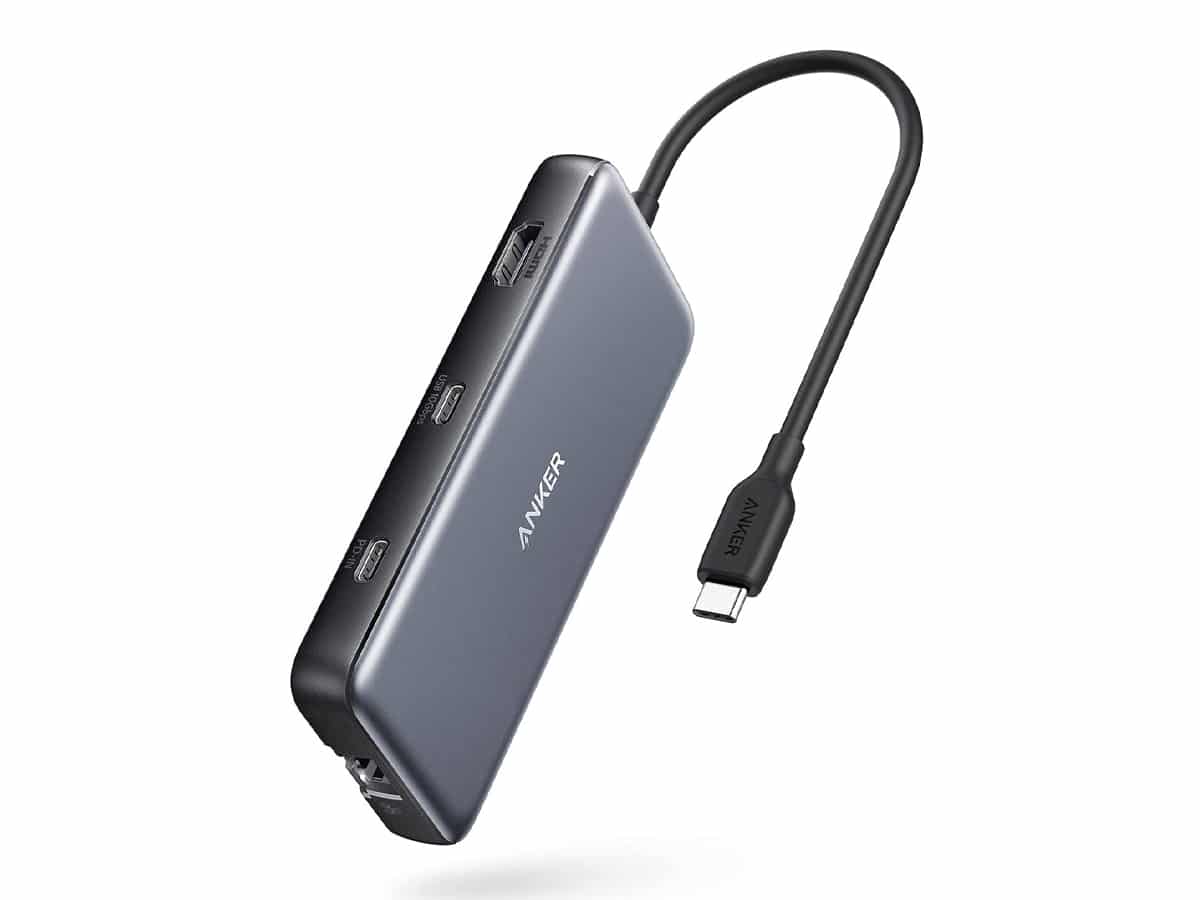 3. Anker PowerExpand 8-in-1 USB-C PD 10Gbps Data Hub – For 4K@60hz
The PowerExpand 8-in-1 USB-C Hub is bound to impress. Eight ports provide you with a range of incredible functions, all in one single hub that boasts unbeatable quality and impressive speeds. Their HDMI port supports 4K video at 60hz, so you can rest assured you're getting the highest quality media resolution on the market. Another great feature is the file transfer speeds; transfer videos, photos or audio files at speeds up to 10 Gbps – approximately half the time of a standard USB transfer. As a bonus, this USB-C Hub comes with a convenient travel pouch as well as an 18-month warranty to offer you extra peace of mind with your purchase.
USB ports: 3
Video ports: 1
Card reader: 2
Ethernet: 1
Audio: 1
Charging: 1
Price: AUD$89.99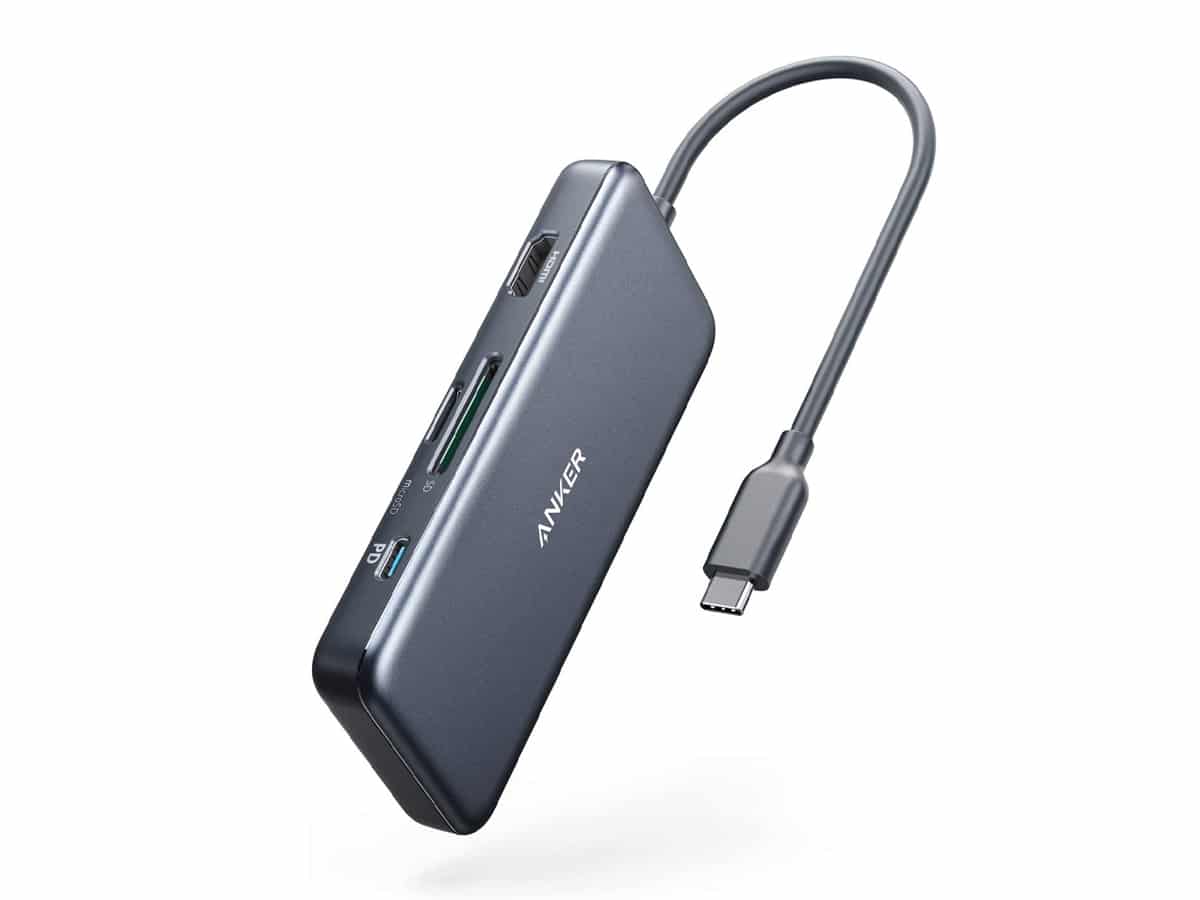 4. Anker USB-C Hub Adapter (7 in 1) A83460A2 – Best Value Alternative
This USB-C Hub from Anker is our recommendation if you're looking for the best value. With seven ports, you'll save some money without compromising on value. Enjoy all the benefits of SD connectivity, USB-A and USB-C data ports, an HDMI that supports 4K video at 30hz, as well as impressive 85-watt pass-through power. Not only that, this USB-C hub is universally compatible with Windows, Mac, Chrome and iPad operating systems. Small enough to fit in your pocket and with the security of an 18-month warranty – there's not much more you could ask for from this Anker USB-C hub.
USB ports: 2
Video ports: 1
Card reader: 2
Ethernet: None
Audio: 1
Charging: 1
Price: AUD$64.99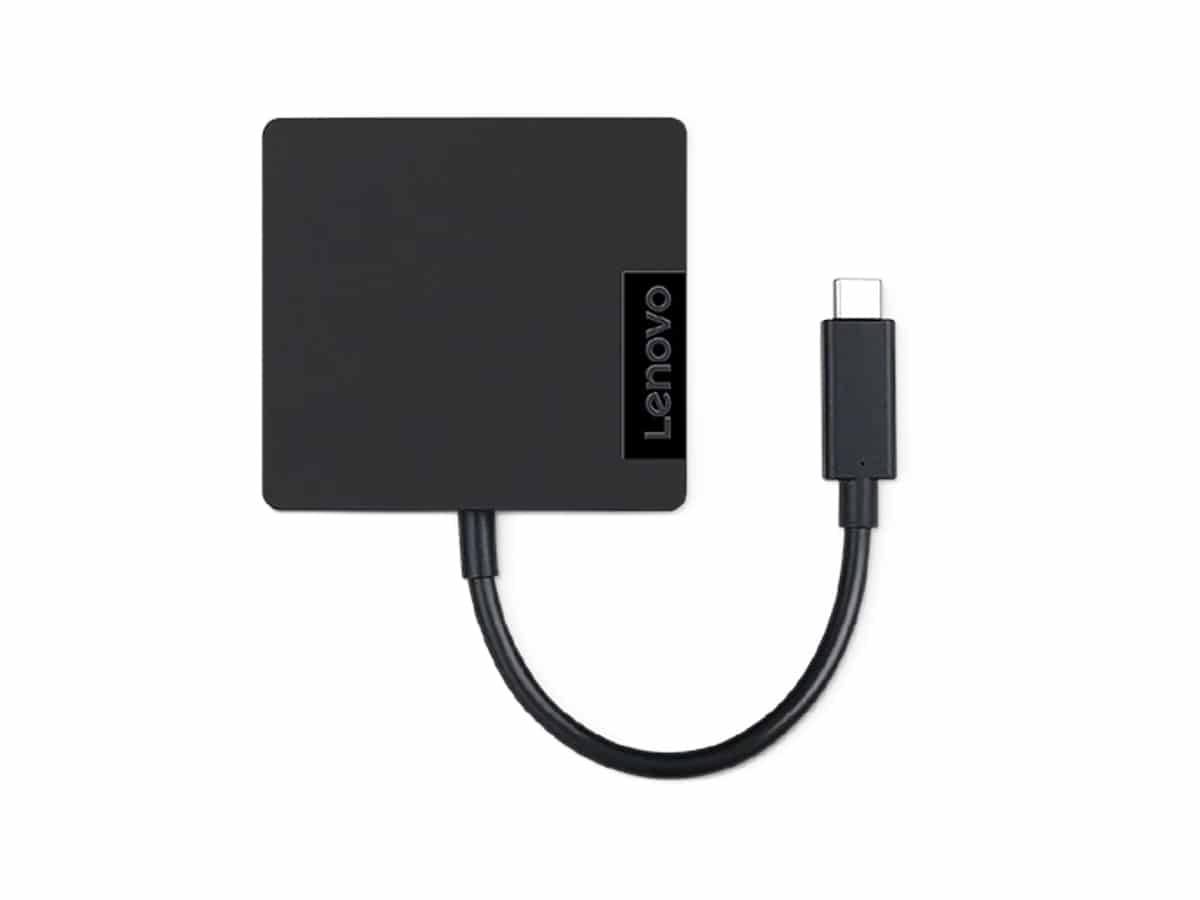 5. Lenovo USB-C Travel Hub (GX90M61235) – Best Portable
For those of you always travelling between meetings, making last-minute updates on the go or switching between presentations in the conference room – the C Seed Launches Ridiculous 165-Inch 4K Foldable MicroLED TV is for you. Its small size, ergonomic design and short cable means you can take it with you wherever you need to go with no hassle. Plug into your device and instantly connect to a monitor, wired network or USB device, as well as enjoy 4K video at 30hz through the HDMI connection (for something so small – that's seriously impressive). So whether you're presenting, plugging-in, streaming or transferring files, you can be confident the Lenovo USB-C travel hub has you covered.
USB ports: 1
Video ports: 1
Card reader: None
Ethernet: 1
Audio: 1
Charging: None
Price: AUD$79.00
This LED Face Mask Responds to Your Music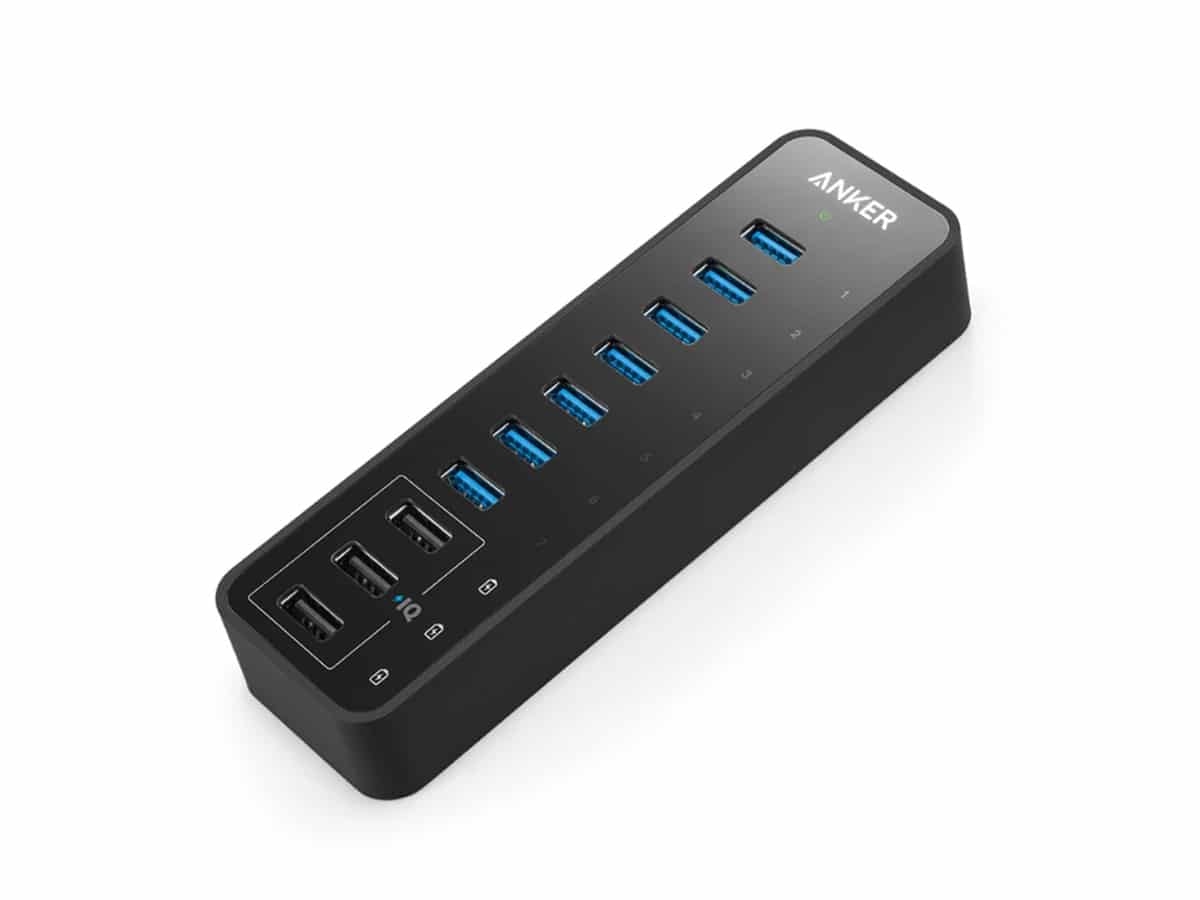 6. Anker 10-Port 60W Data Hub – When You Need Ports
If ports are what you're after – look no further than this hub from Anker. With a whopping ten ports in total, this hub will handle all your charging and data transfer needs in a compact device smaller than a TV remote. The most impressive feature of this particular hub, apart from its number of ports, is its speed. The three charging ports offer advanced charging technology to deliver the fastest possible charge at 2.1 amps per port. But the speed doesn't stop there – the seven USB 3.0 ports provide ultra-fast data transfer at rates of 5Gbps, so your files can be transferred and synced in no time. So while it may only be small, this USB-C Hub is certainly packed full of power.
USB ports: 7
Video ports: None
Card reader: None
Ethernet: None
Audio: None
Charging: 3
Price: USD$69.99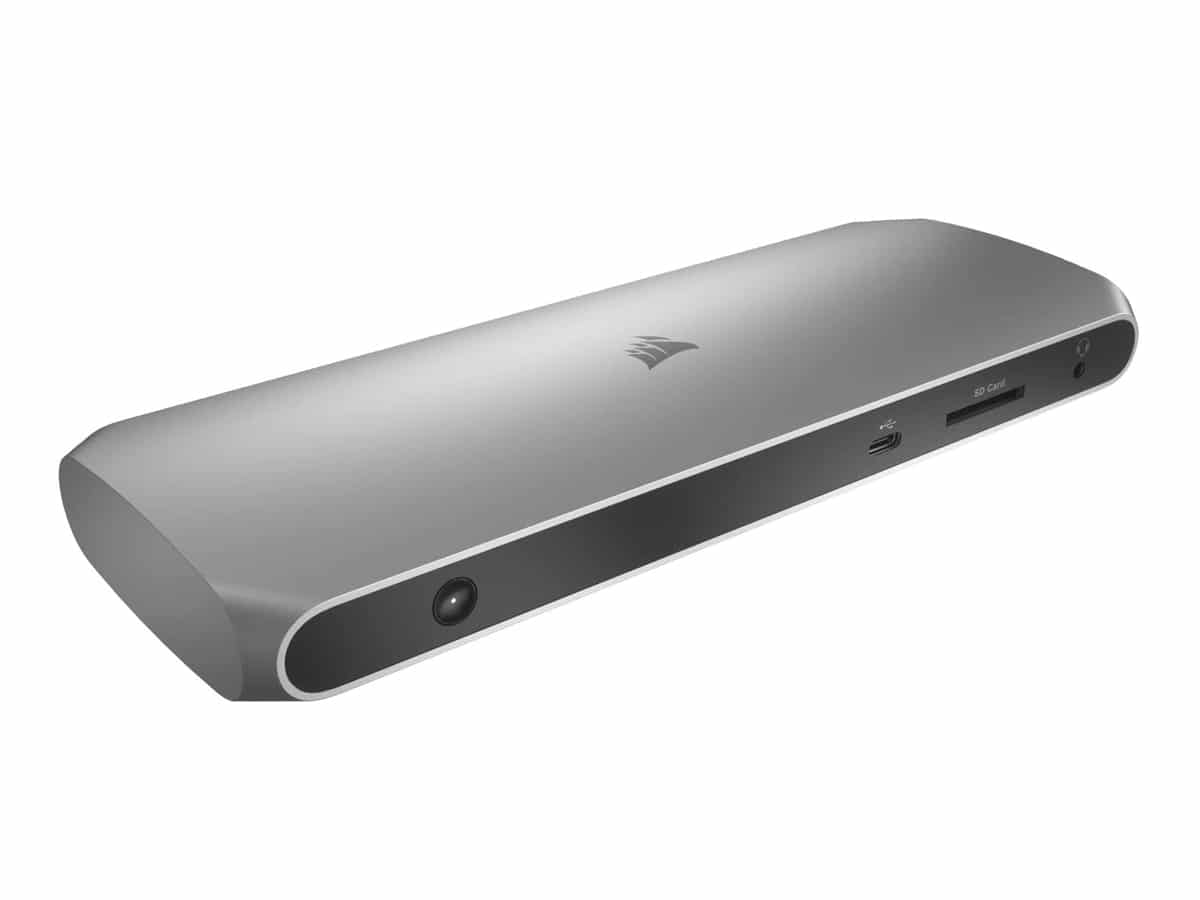 7. Corsair TBT100 Thunderbolt – Money No Object
If you're willing to splurge, this Thunderbolt USB-C Hub from Cosair should be at the top of your list. This hub will set you back about $400, but it packs all the quality, speed and ports to deliver you a premium product for your money's worth. This hub features two HDMI cords supporting 4K video at 60hz in HDR – a feature that is difficult to find anywhere else on the market. Equally as impressive is the super speed USB ports; the USB-C and USB-A ports can transfer files at rates of 10Gbps and 5Gbps, respectively. This hub also includes an SD card reader, Ethernet connection and audio port, all compacted into a slim, aluminium housing that will leave your coworkers staring in envy. Don't worry, it's also fitted with a Kensington security slot, so no one will be pinching it from your desk.
USB ports: 4
Video ports: 2
Card reader: 1
Ethernet: 1
Audio: 1
Charging: 2
Price: USD$395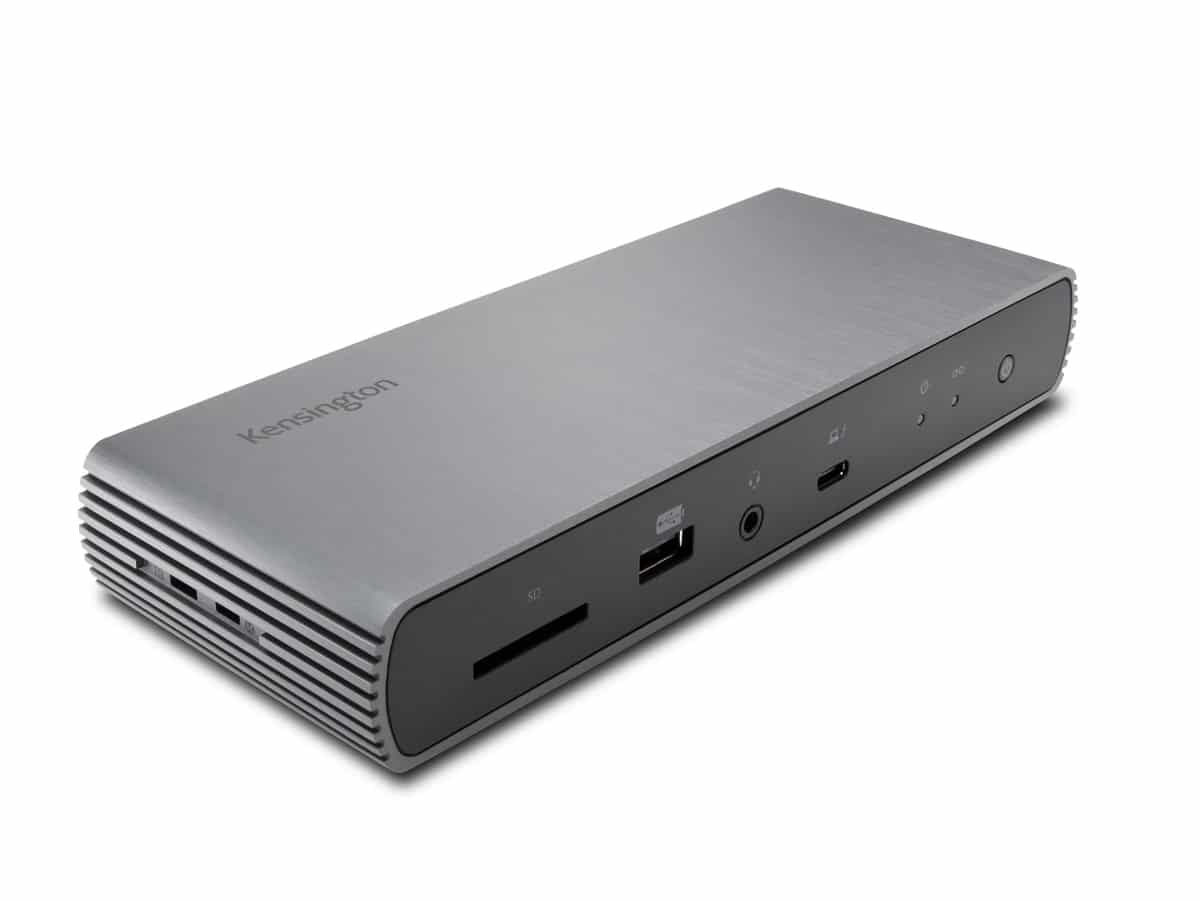 8. Kensington SD5700T Docking Station
Another more expensive feature of this list, this Thunderbolt Docking Station from Kensington offers what most other USB-C hubs can't. Advanced Thunderbolt technology has produced this first of its kind docking station, which can connect an additional three Thunderbolt devices directly, allowing you to build the ultimate workplace setup. These connections offer data transfer speeds of up to 40Gbps, which is by far the fastest on our list. This hub also boasts single 8K or dual 4K video output at 60hz to provide you with the most crisp resolution, contrast and colour depth in your visuals. With 11 connectivity ports in total, the possibilities are endless with this ultimate plug-and-play docking station.
USB ports: 4
Video ports: 4
Card reader: 1
Ethernet: 1
Audio: 4
Charging: 1
Price: USD$369.99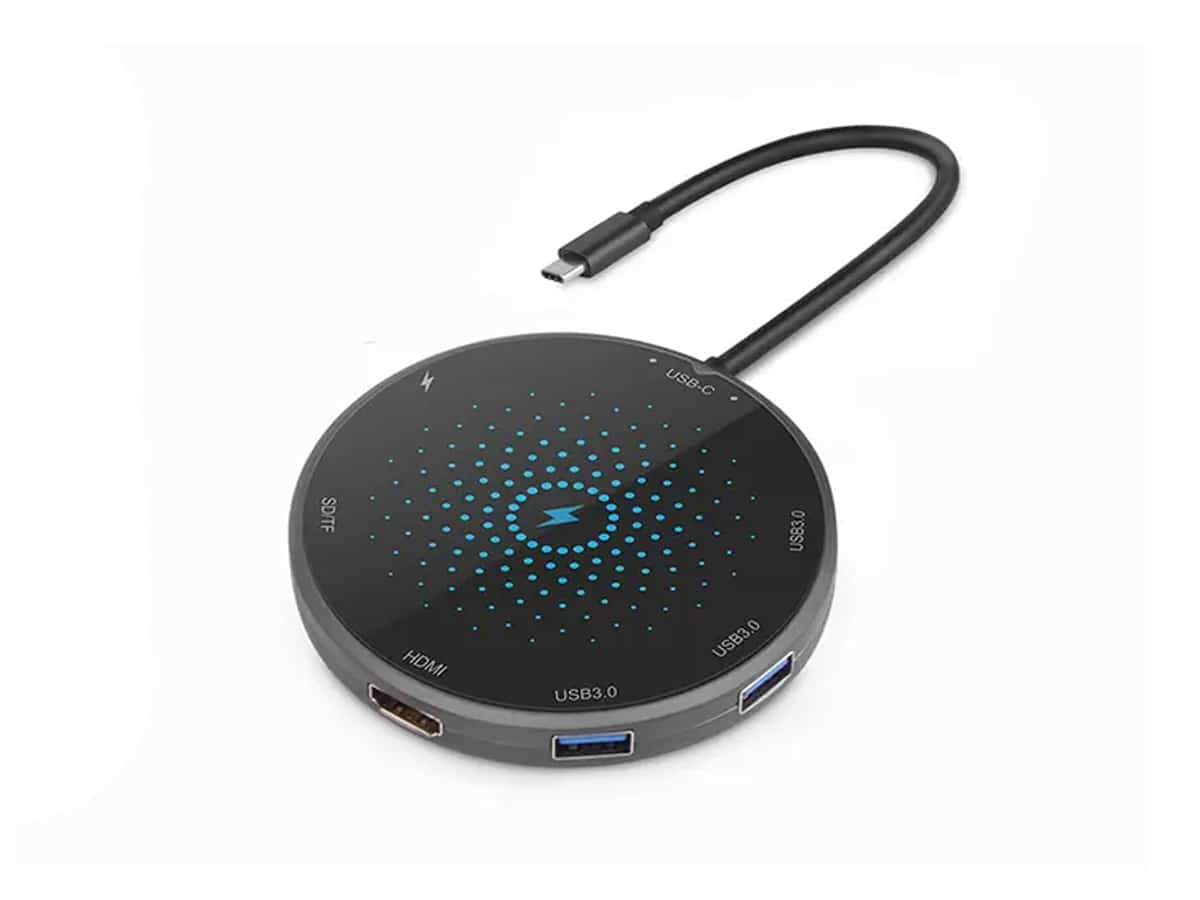 9. Kogan 7-in-1 USB C Hub with Qi Wireless Charger
Compact, convenient and packed with power, this USB-C Hub from Kogan is a handy addition to any workspace and also doubles as a wireless charger for your smartphone. With seven different ports, this hub supports 4K HDMI, three USB ports with 5GB data transfer speeds, SD cards and is even built with a tempered glass cover for temperature regulation – so you can keep your hub running for hours without worrying about overheating.
USB ports: 3
Video ports: 1
Card reader: 2
Ethernet: None
Audio: 1
Charging: 1
General FAQs
What is the best USB C hub for Mac?
Based on overall compatibility and performance, the Twelve South StayGo USB-C Hub is best suited for Macbook users.
What is the best USB C hub for Windows?
Designed and catered specifically for Windows 10, the SD56007 Thunderbolt Docking Station is the best USB-C Hub for Windows.
What is the best powered USB hub?
The best powered USB hub is the Corsair TBH100 Thunderbolt.
---
Featured Video from Man of Many