Samsung's 'Blade Bezel' Laptop has a Thin OLED Screen
If you have been following the OLED vs QLED war going on between LG and Samsung, then you know how big of a deal it is to see Samsung slap an OLED display into their brand new slim bezel laptops. Unveiled at CES 2021, more than a half dozen OLED laptop displays will be introduced by Samsung in 2021.
You'll Also Like:
Samsung Galaxy S21 Ultra Price, Release Date, Specs Revealed
ASUS OLED ZenBook Pro Duo Makes Dual-Screens Great Again
Samsung's New Robot Butler Pours Drinks and Does Laundry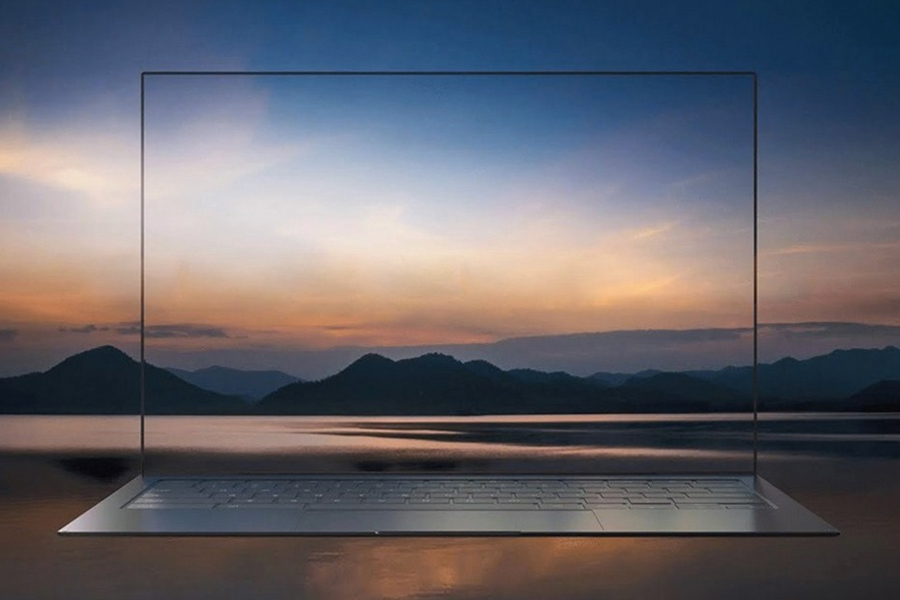 Let's start with the facts. Samsung is introducing a brand new laptop with an OLED display. As you can see from the video, it doesn't appear that Samsung is dealing with digital renders, rather than a physical product at the moment. However, that could be due to the virtual nature of CES this year.
Dubbed the 'Blade Bezel' for its super slim and super sleek bezel-less design, the new laptop features an "invisible" UPC (under panel camera) built directly into the screen and sports a 93-per cent screen-to-body ratio — an eight-per cent increase from traditional Samsung laptops. Other notable specs include a 50 per cent thinner size than conventional laptops, in addition to weighing approximately 30 per cent lighter than most laptops currently on the market. Could that be thanks to the adoption of OLED? We're not sure, but we do know that we want this laptop.
As for the rest of the laptop lineup, Samsung Display President Sung-Chul Kim confirmed "panel sizes that include 13.4-inch, 14-inch, and 16-inch screens," which he says will follow in the footsteps of laptops launched in late 2019. Forecasting a 500% increase in OLED laptop display sales, it appears Samsung is in for a big year of cutting-edge laptop/notebook designs featuring higher specification displays.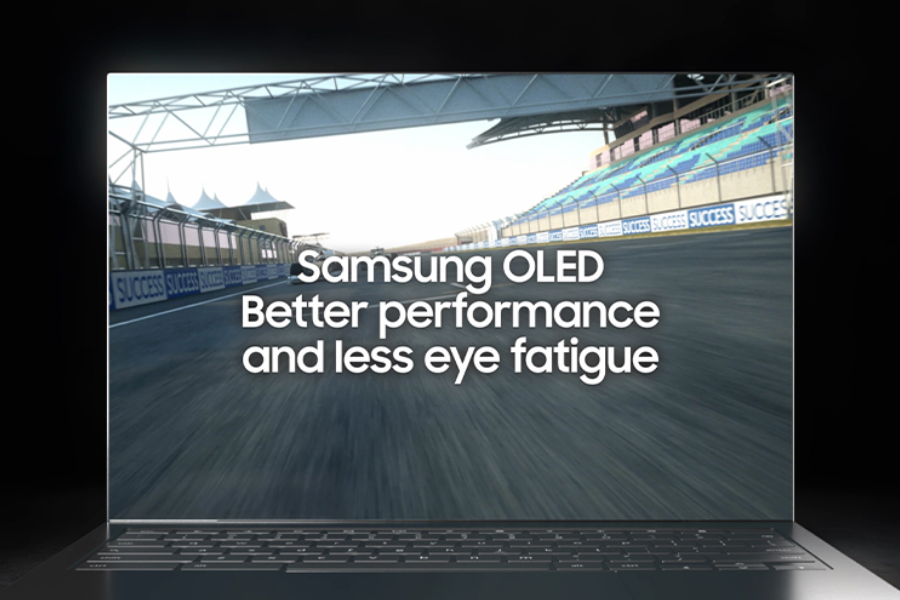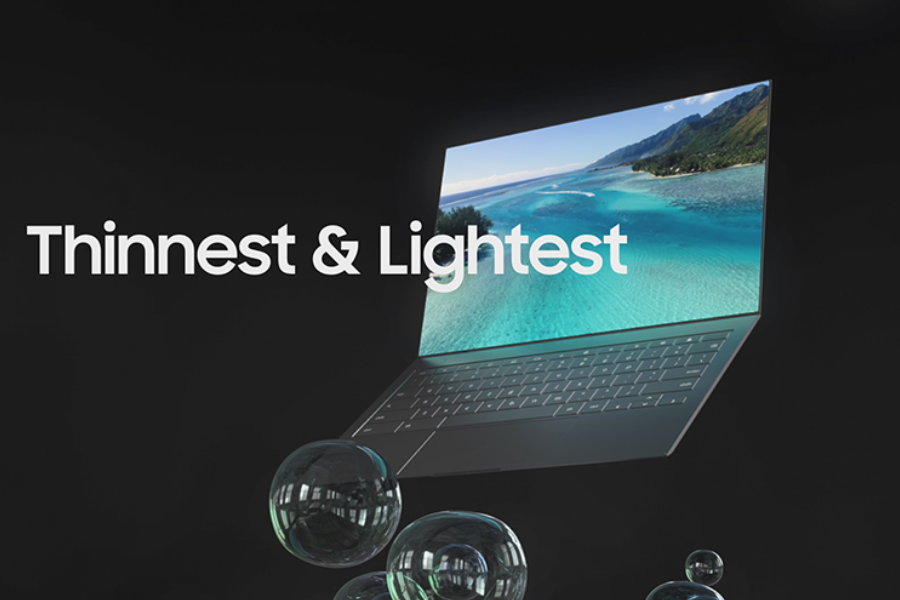 ---
Featured Video from Man of Many
---
You'll Also Like:
Samsung Galaxy S21 Ultra Price, Release Date, Specs Revealed
ASUS OLED ZenBook Pro Duo Makes Dual-Screens Great Again
Samsung's New Robot Butler Pours Drinks and Does Laundry
---
Featured Video from Man of Many