BLUETTI is charging up everything but its prices this holiday season, with one of the best Black Friday sales we've ever seen. Best known for its portable power stations and sustainable energy solutions, the brand is offering massive discounts starting 17 November. The sale also includes exclusive markdowns for existing members, increased rewards for purchases and referrals, and an early bird special on its new AC200L power generator. Here's a closer look at some of the best deals.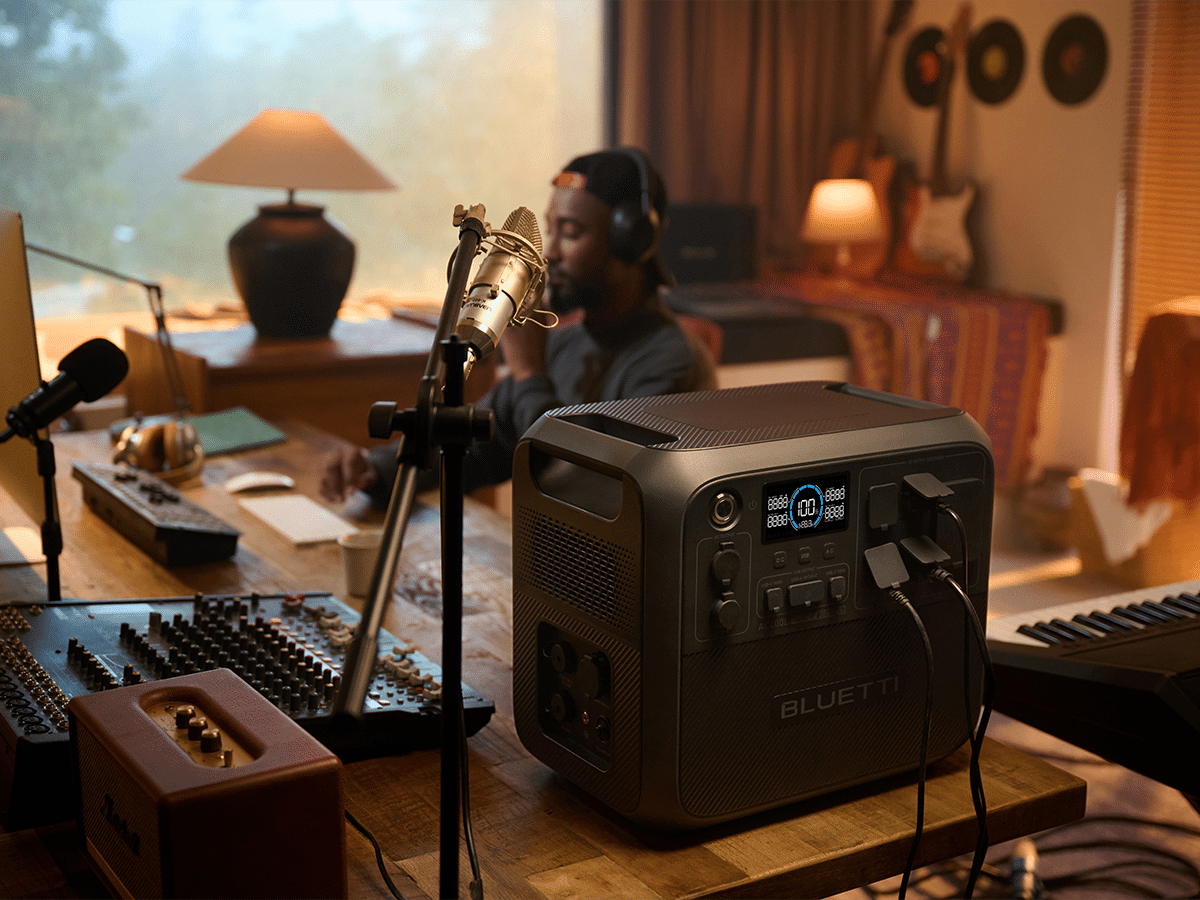 Get the All-New AC200L at an Early Bird Price of $1499
One of BLUETTI's latest and greatest offerings, the AC200L generates up to 2,400W of power and up to 3,600W in power-lifting mode. Use the adjoining 1,200W solar charger to bring the station's 2,048Wh battery to a full charge in two hours. Or you can plug the unit into the wall and use the 2,400 Turbo Charge mode to reach a full charge in 90 minutes and without a bulky adapter. Additional features include Bluetooth and Wi-Fi connectivity, real-time app monitoring and control, UPS functionality, battery-preserving ECO mode, and more.
This literal powerhouse is being offered at the early bird price of $1,499 from 17 November through to 30 November. Speaking of deals, combine the AC200L with a 3,072Wh B300 expansion battery and you get an increased capacity of up to 5,120Wh for the limited-time price of $2,999.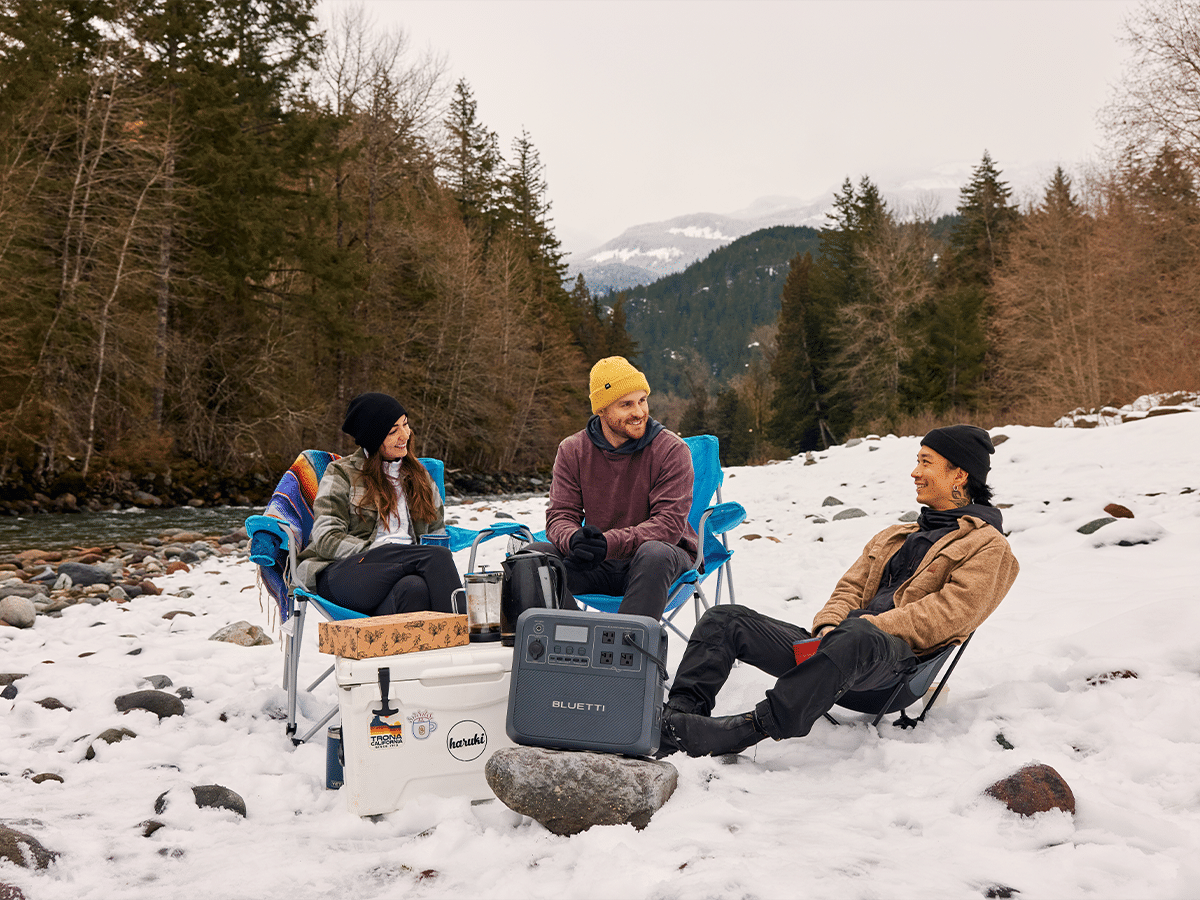 Save $350 on the AC180 Solar Portable Power Station
Weighing about 37 lbs, the AC180 is a compact generator built for off-grid adventures or as a backup power source during outages at home. It delivers up to 1,800W of power (or up to 2,700W in power-lifting mode), includes a responsive UPS feature, and works on resistive devices such as dryers and electric kettles. Score this station or its offline counterpart—the AC180P—at a generous discount as part of BLUETTI's Black Friday sale. The brand has also slashed the price of the AC180P + PV200 solar panel combination by taking $250 off the regular retail price.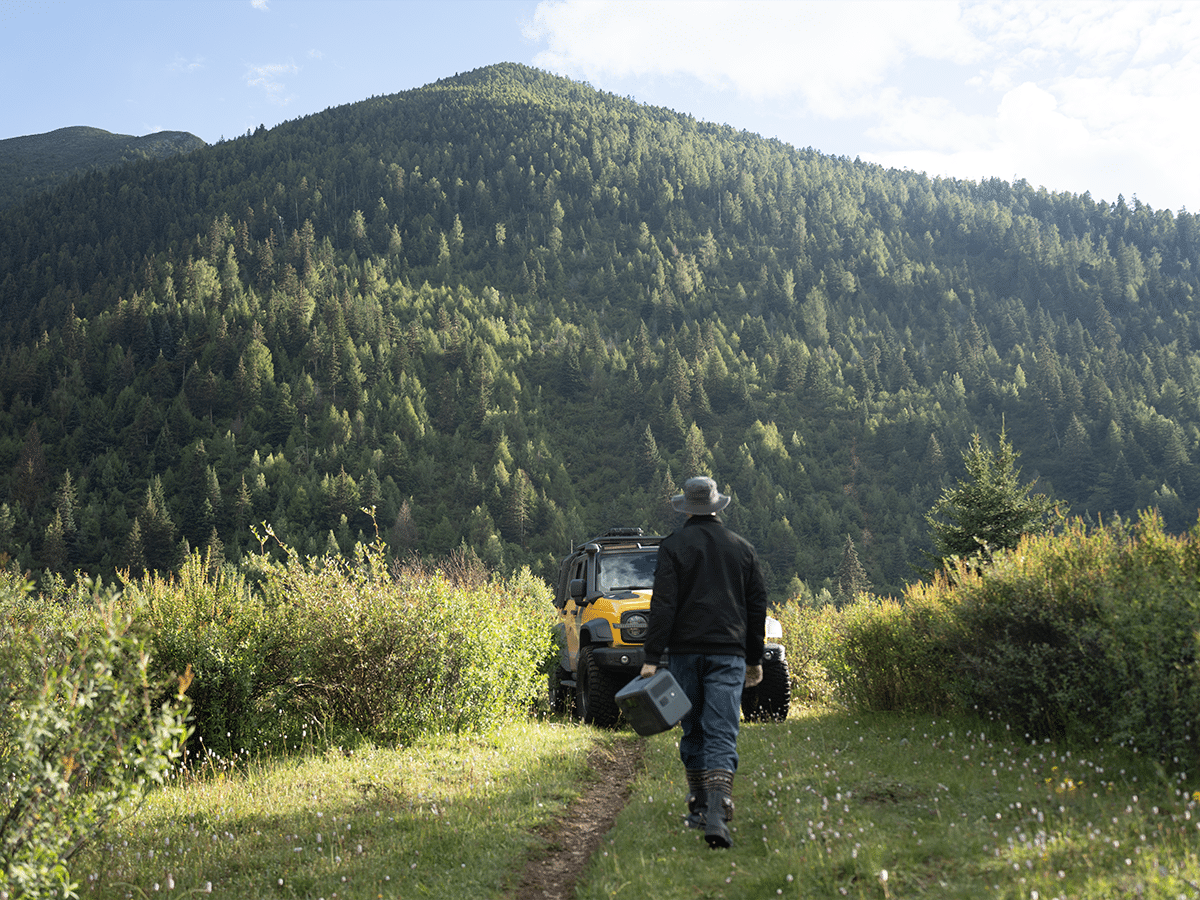 Save $100 on the AC70 Portable Power Station
An upgraded version of BLUETTI's popular EB70S power station, the mighty AC70 weighs just over 22 lbs and offers an impressive 1,000W of continuous output (and 2,000W in power-lifting mode). Thanks to a 768Wh LFP battery, the station can be used over 3,000 times to power a full range of appliances. On a single charge, it can charge a 15Wh camera 45 times or a 120W car fridge for 4.7 hours, to name just a couple of examples. It also features fast-charging options, including an 850W AC input (which goes from 0 to 80 per cent in just 45 minutes) and a 500W solar input that achieves a full charge in two hours. Don't leave home—or stay home—without one!
Save $100 on the AC2A+PV120 Portable Power Station
Lightweight and solar-compatible, the AC2A crams up to 300W of AC power and a 204Wh battery into an effortlessly portable framework. It comes fully loaded with six ports—including a 100W USB-C port—and allows you to charge multiple gadgets or devices at once. Combine it with a PV120 solar panel during BLUETTI's Black Friday sale and you get sustainable performance at an unbeatable price.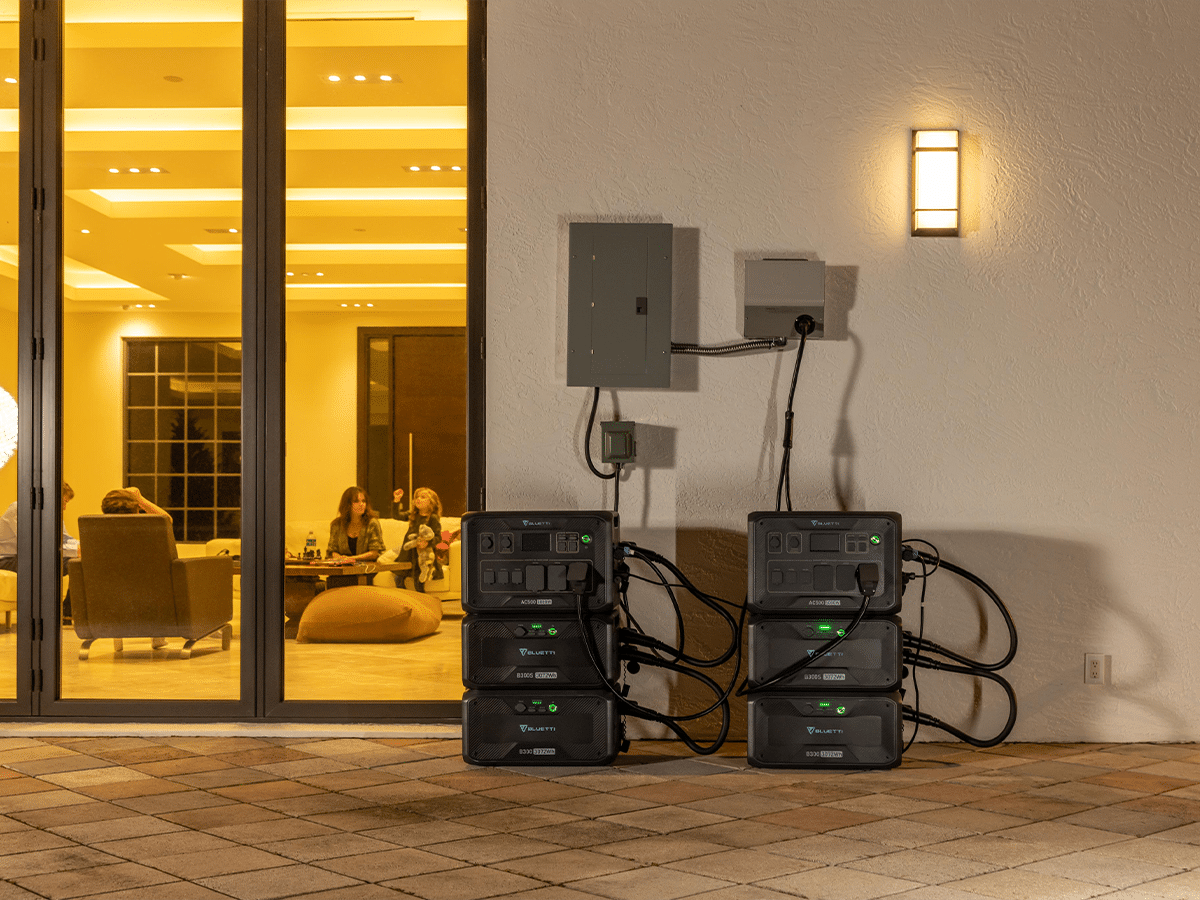 Get the AC300+B300 Backup Battery System at a Discounted Price and With a Free Home Integration Kit
The power just went out at home but you barely noticed because you're rolling with the AC300 backup battery system, which springs into action in 20 milliseconds flat. With up to 3,000W of high power and a whopping 16 outlets, it can charge major appliances such as air conditioners and refrigerators. Reliable on its own, the system delivers even more power when paired with B300 expansion battery packs. You can also plug it into solar panels for 2,400W charging and a stable stream of solar energy. BLUETTI is not only discounting the AC300+B300 package during its Black Friday sale but also including a free Home Integration Kit valued at $619.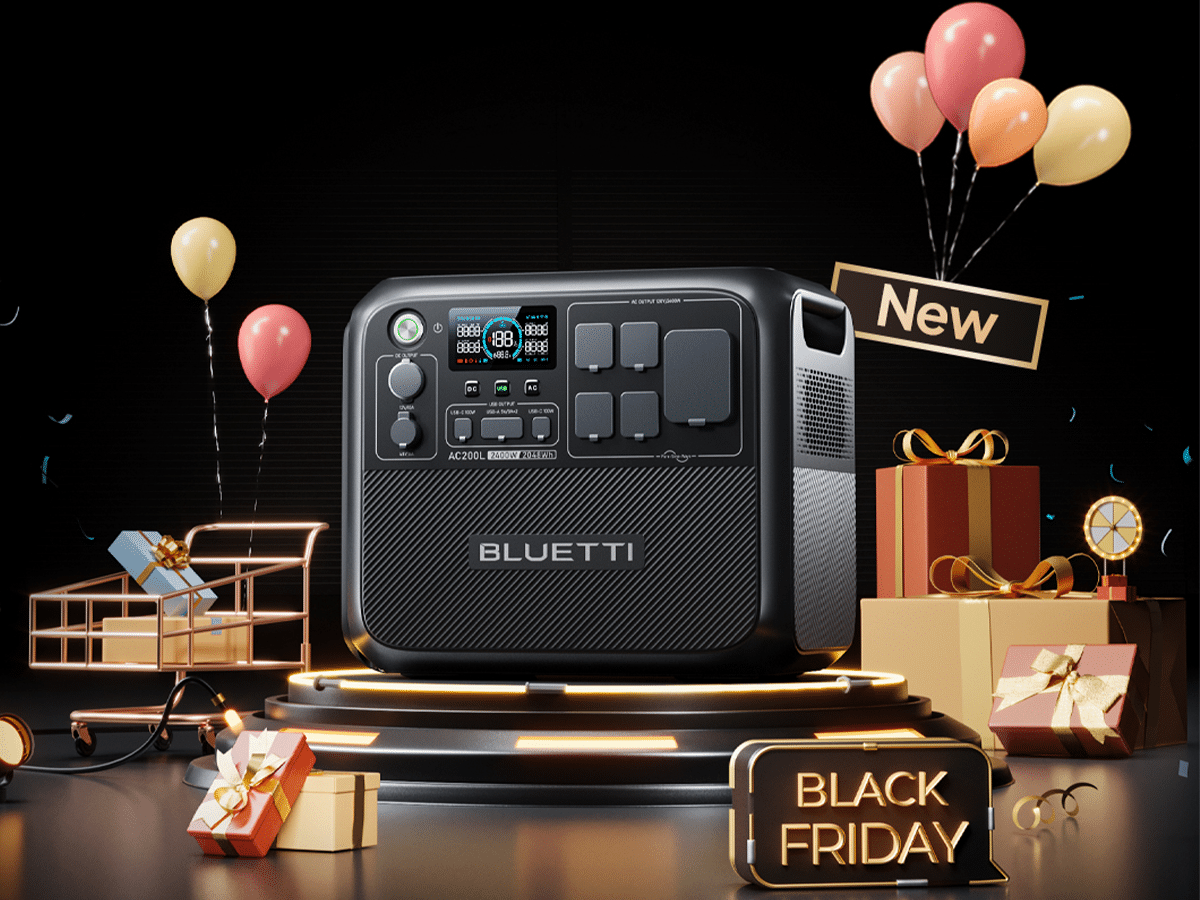 BLUETTI Black Friday Sale Starts Now
What's smarter than buying a BLUETTI power station? Buying one at a discount, naturally. The brand's Black Friday sale kicks off on 17 November and comes with a slew of adjoining perks, including special lifestyle gifts for purchases over certain thresholds, the ability to earn 5x BLUETTI Bucks for orders placed between 17 November and 27 November, exclusive markdowns for existing members, and an additional 5 per cent reduction for friend referrals. Power up accordingly and save a bundle in the process—that's the BLUETTI way.