Hands-On with the Samsung Galaxy S20+ Smartphone
Pricey perhaps, but the Samsung Galaxy S20+ is a dream come true for those seeking 5G performance and a world-class camera setup. As we reported back in February, the new S20 series is arguably the most advanced smartphone range on the market. We recently took the S20+ for a test spin and fell in love with its larger-than-life aura, meaning the screen size and power alike. Samsung hasn't just crafted a quality piece of tech but pointed the way toward a 5G future with stunning clarity.
Design
With its 6.7 inch AMOLED screen and virtually bezel-less display, the Samsung Galaxy S20+ drives home a thoroughly immersive vibe. Thankfully, the brand went taller and not wider when expanding upon the Galaxy S10+, so the phone doesn't necessarily stretch your fingers out when you hold it in your hand. Nevertheless, this is a big gadget and a somewhat hefty one at that, weighing in at about 6.56 ounces. Being used to big smartphones by now, we weren't burdened in the slightest.
Whereas the S10 series hosted a built-in Bixby button on the side, that button is now gone. Instead, you can summon Bixby by holding down the power button on the right side of the phone. Furthermore, you won't find a headphone jack on the S20+, which ships with a set of USB-C earbuds from AKG.
To access the phone, you can use an in-display fingerprint sensor, facial recognition, PIN, or password. We opted for the fingerprint sensor and found it somewhat difficult to hit the bullseye on the first try. Eventually, we used a PIN code instead. You might consider doing the same.
Flip the S20+ to find a camera panel on the back, which also features a flash and microphone. The camera setup is already the stuff of legend and we dedicate an entire section to it below. Visually speaking, it doesn't impede upon the phone's overall aesthetic.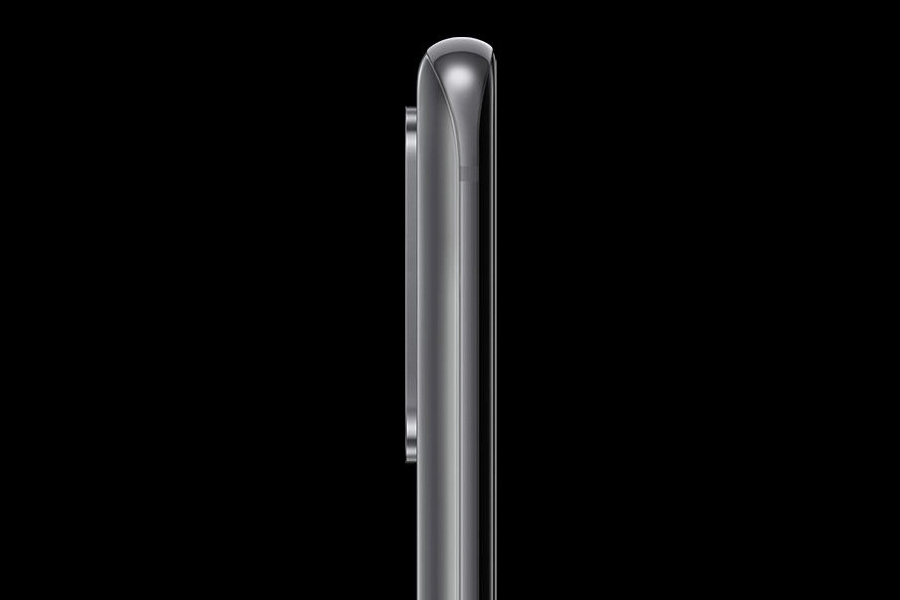 Performance
Like the new Galaxy S20 Ultra, the S20+ is powered by a 2.84GHz Qualcomm Snapdragon 865 processor. Our particular model included 12GB of RAM and 128GB of storage. For all the hardcore users out there, upgrades are available. You can also instal a microSD card at some point down the road, but you won't be able to use it to store 8K video.
Thanks to the Snapdragon 865, the Galaxy S20+ delivers some next-level performance features. That includes a 120Hz refresh rate at Full HD (1080p) and 60 Hz rate at Quad HD, 8K video recording, WiFi 6, and the new 5G network. Expect stunning resolution, smooth scrolling, robust power, seamless connectivity, and brilliant speed, to say the least.
When it comes to the OS, Samsung users know the drill and Android 10 doesn't necessarily deliver any surprises. Paired up with Samsung's OneUI 2.0, it brings the bloatware and a massive number of optional features. Amongst them are a few highlights such as Dark mode (formerly known as Night mode), which prevents eye strain and improves battery life. You can also sync the phone with your Windows PC to establish an ongoing interplay between the two platforms.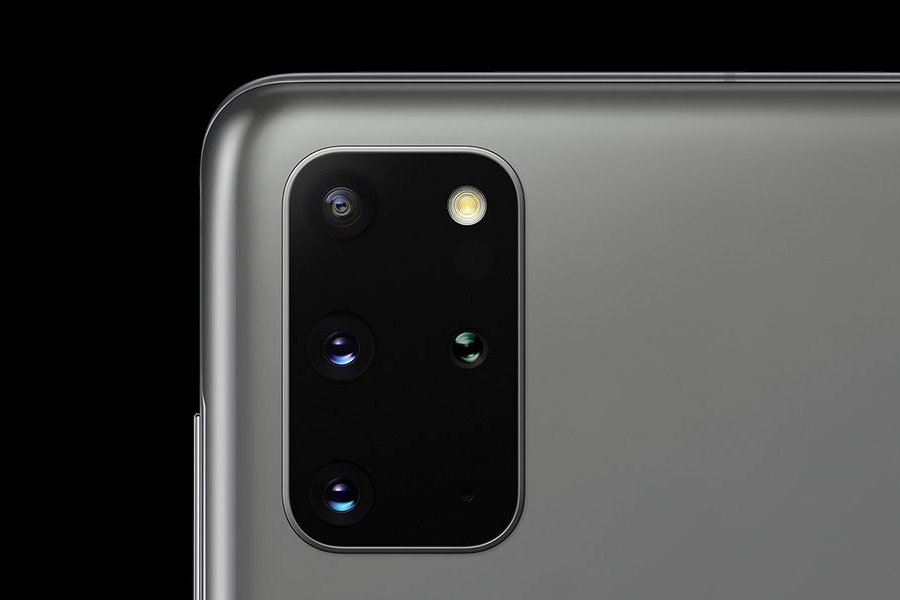 Camera Setup
Samsung went to great lengths to upgrade the camera setup over previous models and it shows. Featuring new architecture, AI technology, and the brand's largest image sensor to date, the phone captures remarkable colour contrast and brings every detail to life with exceptional clarity. As we discovered, that rang true in bright conditions and dark ones alike.
On the back of the S20+ are three cameras: a 12MP wide-angle, a 12MP main unit, and a 64MP with 3x zoom lens. That's not to mention the 10MP camera around the front, making for a grand total of four. Tinkering with the new and powerful zoom feature, we snapped some stills both in the office and around the city. Each photo was intensely crisp and high in resolution.
Even at night or in low-light conditions, the S20+ cameras shine. Thanks to an adjustable multi-frame night mode, you can take a series of shots and then unify them into one brightened image. Personally, we found that the 12MP unit captured a sharper tier of resolution than the 64MP camera, which allows you to crop and zoom after the shot.
Then we have glorious 8K video, a feature that's exclusive to the Samsung S20 range. Enabled by Qualcomm's Snapdragon 865, it allows you to pan and zoom even after you've completed the shoot, and outputs to either 4K or 1080p. As content creators, we couldn't ask for anything more.
Battery
The Samsung Galaxy S20+ includes a formidable 4,500mAh battery. If you're running video at full brightness and power, expect about 11 hours of usage. Shift down to 60Hz and QHD and you can crank out a few more hours of battery life. When we practiced moderate use and took advantage of Dark mode, the battery lasted for a good 27 hours before needing a recharge.
Conclusion
Between its advanced camera setup, immersive display, and 5G capability, the Samsung Galaxy S20+ is an out-of-the-park home run. Yes, it takes up some serious real estate and costs more than your average smartphone, but you get so much in return. If you're looking for a headphone jack, this isn't the device for you. Everyone else should consider picking up Samsung's latest, which might very well be its greatest.