C Seed Launches Ridiculous 165-Inch 4K Foldable MicroLED TV
Foldable this and foldable that, Where does it end? While we're so damn impressed with the way technology is going these days, this utterly-ridiculous 165-Inch Foldable 4K MicroLED TV seems to be a step towards excessive. Don't get us wrong. We love the way it folds out of the damn ground, and we'd be more than happy to install it at our offices in a heartbeat, but who has the space?
You'll Also Like:
9 Most Extreme and Insane TVs of CES 2021
Samsung's Insane 2021 Neo QLED TVs are Slimmer, Sharper and Sexier
WIN! A Bose Soundbar 300 Worth $600 in Our 3-Min Survey!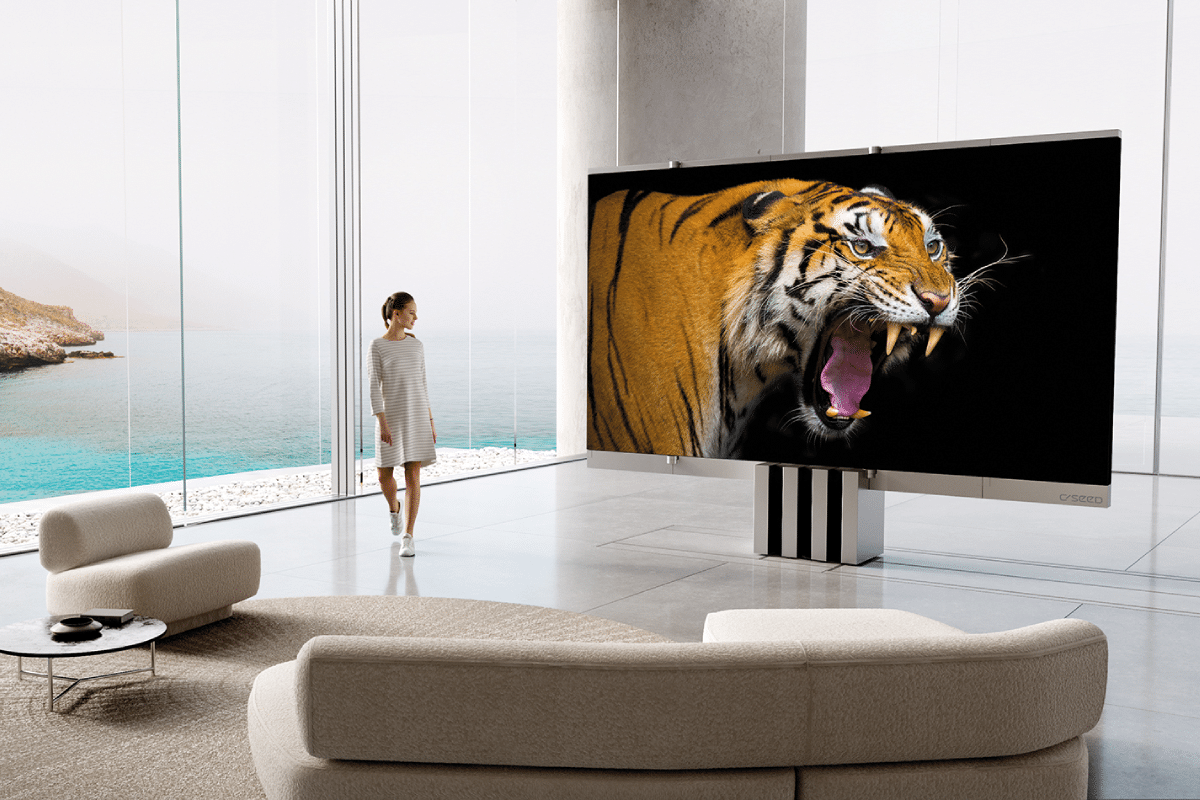 We imagine that C Seed saw the $200,000 Samsung 110-inch MicroLED TV and was like, "hold my drink", leading to the awe-inspiring C Seed M1 4K 165-inch TV, unfolding indoor TV. Retroengineered by University of Applied Arts Vienna graduate designer Stefan Pani, the M1 transforms the famous C SEED 201 outdoor TV design by Porsche Design Studio into an indoor masterpiece of visual technology that pushes the boundaries of what is possible in 2021.
Literally groundbreaking, the C Seed M1 uses the latest screen technology to store the massive 165-inch screen in the floor. With the push of a button, the floor will open to reveal a sleek column of machined aluminium rising slowly from the ground. Unfolding into a 165-inch 4K MircoLED, the M1 offers an overwhelming entertainment experience.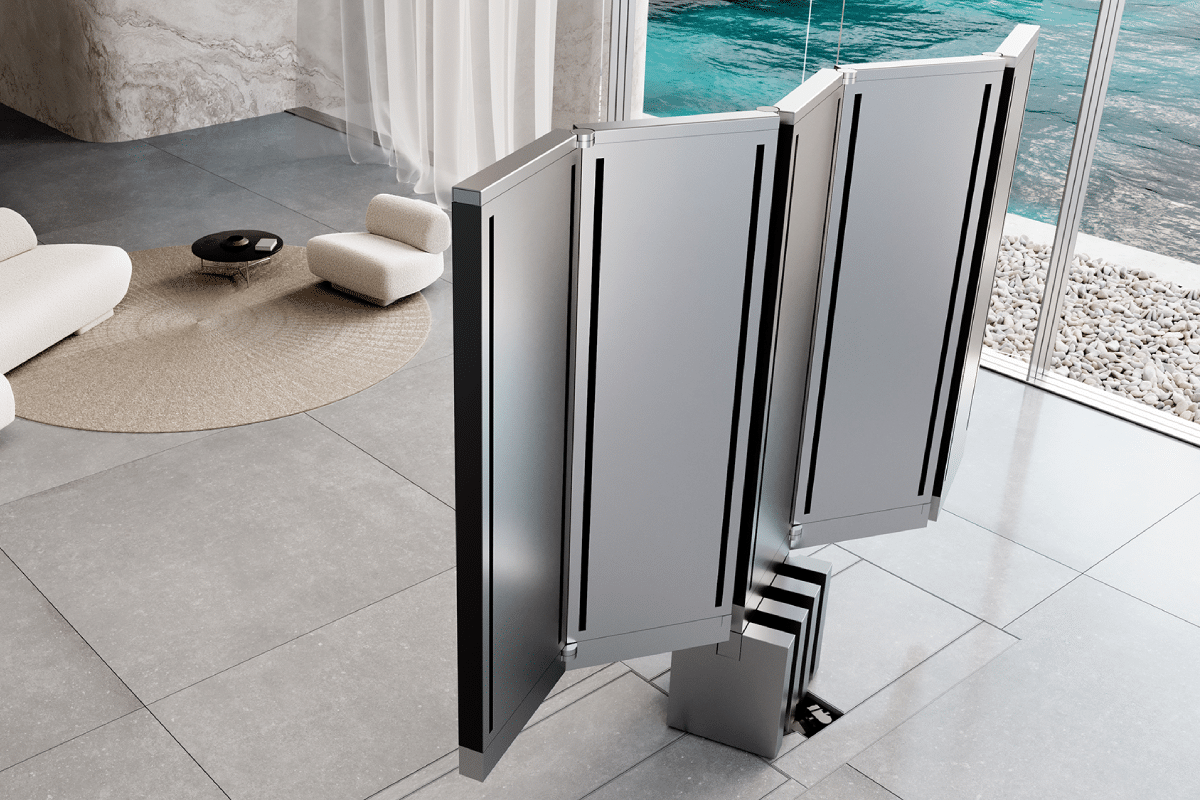 "Trendsetting contemporary uncluttered, free from all visual ballast. In these environments, big wall-mounted TV screens are an anachronism in modern interior design," says C SEED managing partner Alexander Swatek. "Therefore, C SEED took a totally different path and came up with a revolutionary design."
The screen itself steps far beyond the capabilities of LCD and OLED technology, pushing the latest 4K MicroLED technology to the forefront for amazingly vibrant colours and a genuinely stunning resolution. Delivering HDR Plus, Adaptive Gap Calibration Technology and a colour processing depth of 16bit per colour, you get deeper blacks and more vibrant colours than your standard big screen TV.
---
Featured Video from Man of Many
---
"The M1 provides unique entertainment in brilliant quality without compromising the character of a room – the one ideal solution for integrating large TV systems into spacious contemporary interior design," said C SEED Managing Partner Alexander Swatek. And with a lifespan of up to 100,000 hours, this could be one of the few "buy once, cry once" purchases that fit the mantra.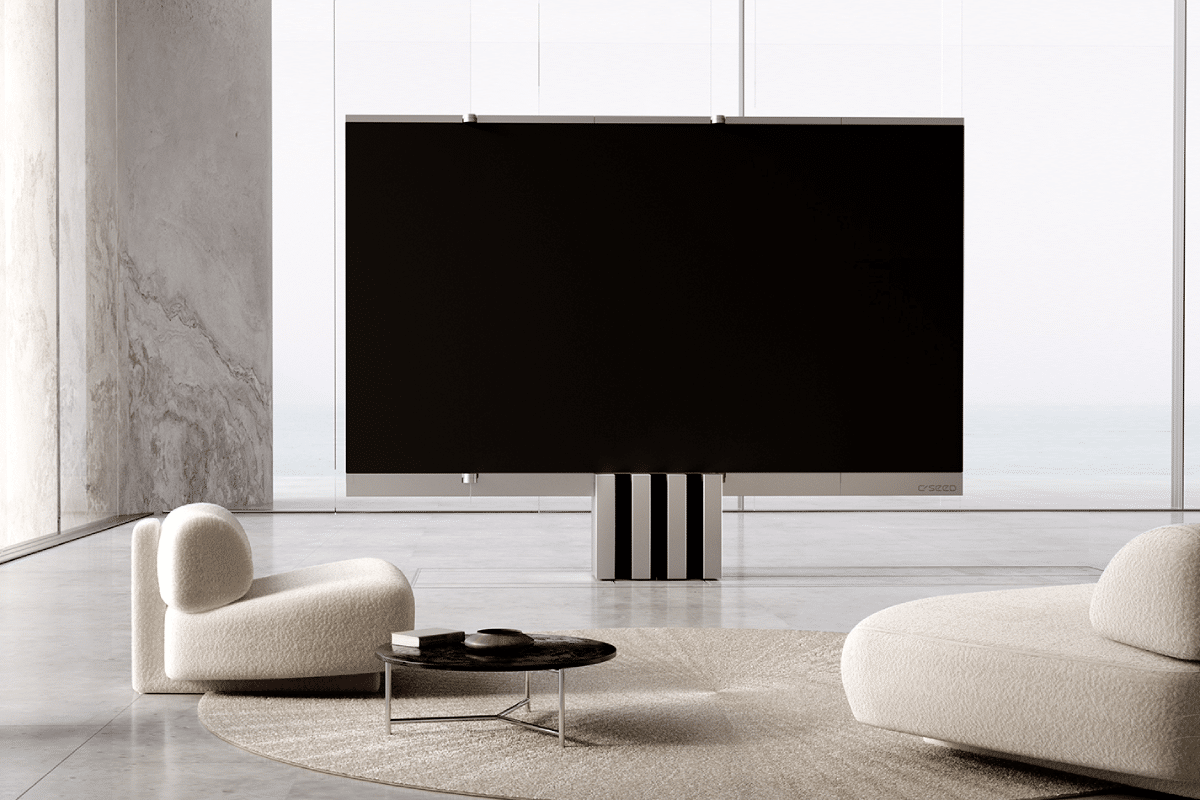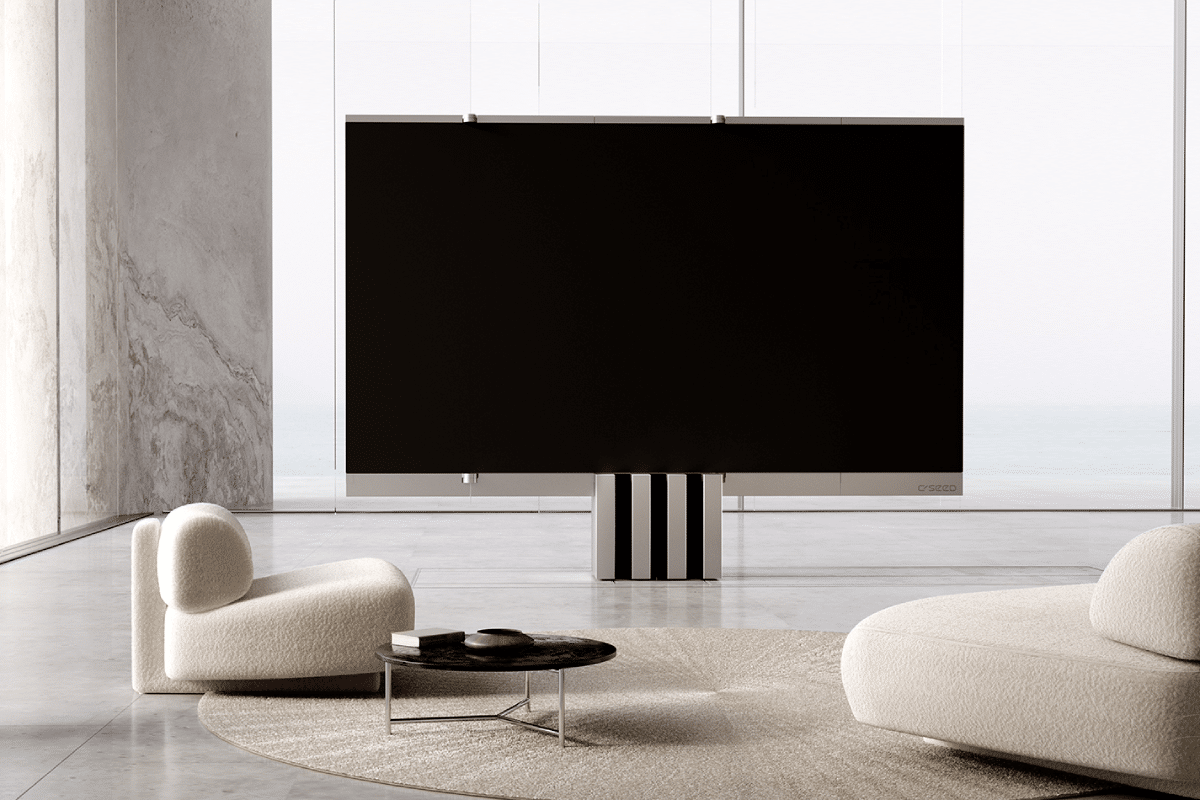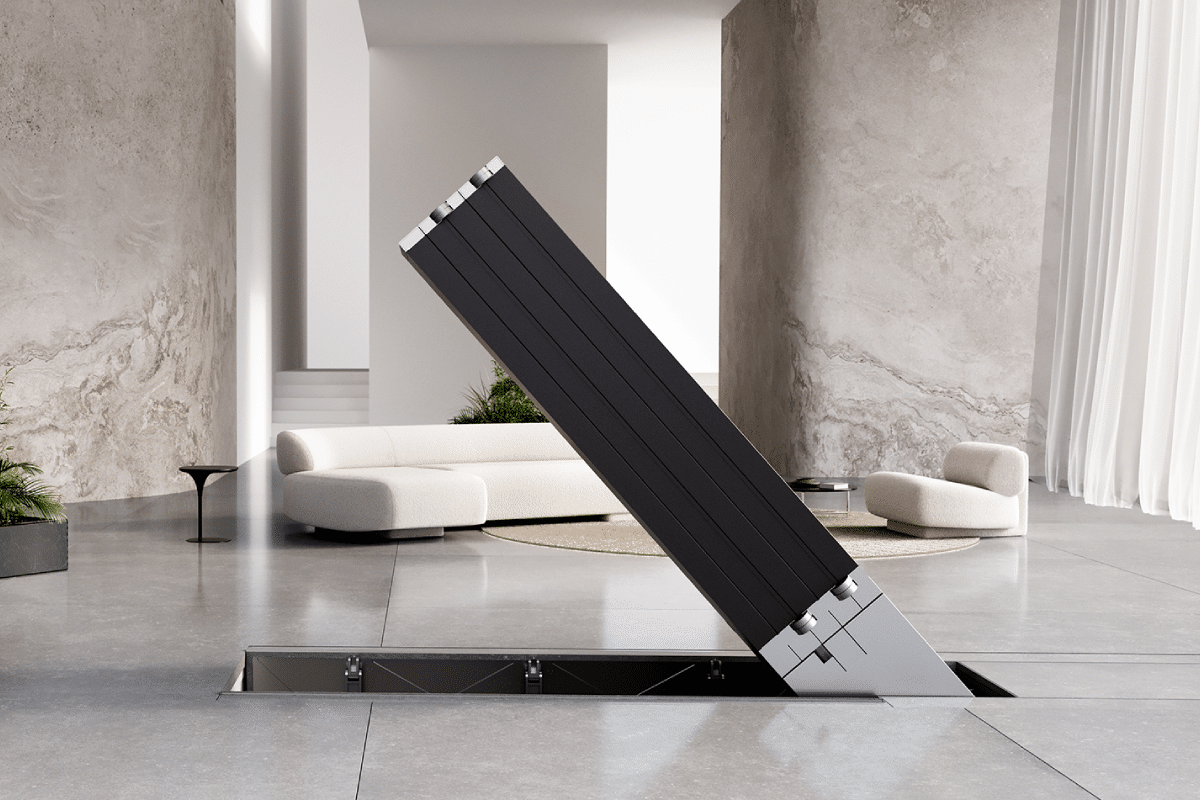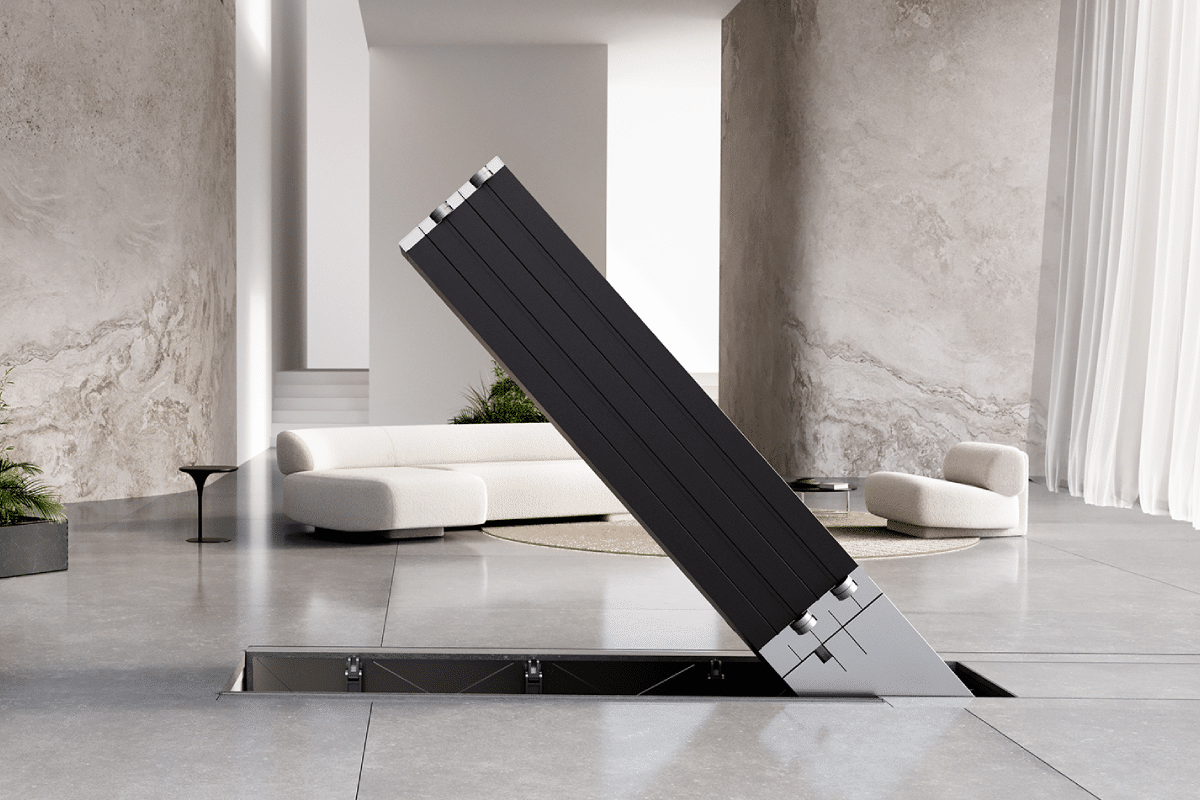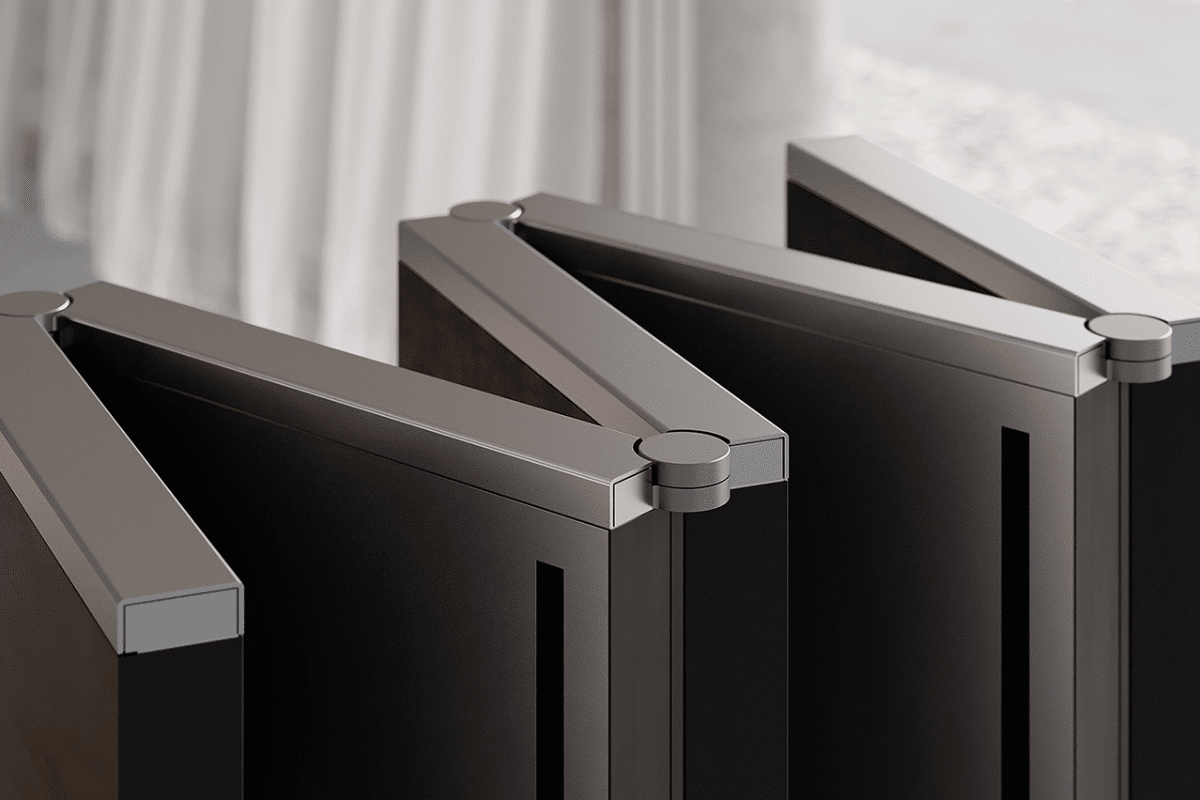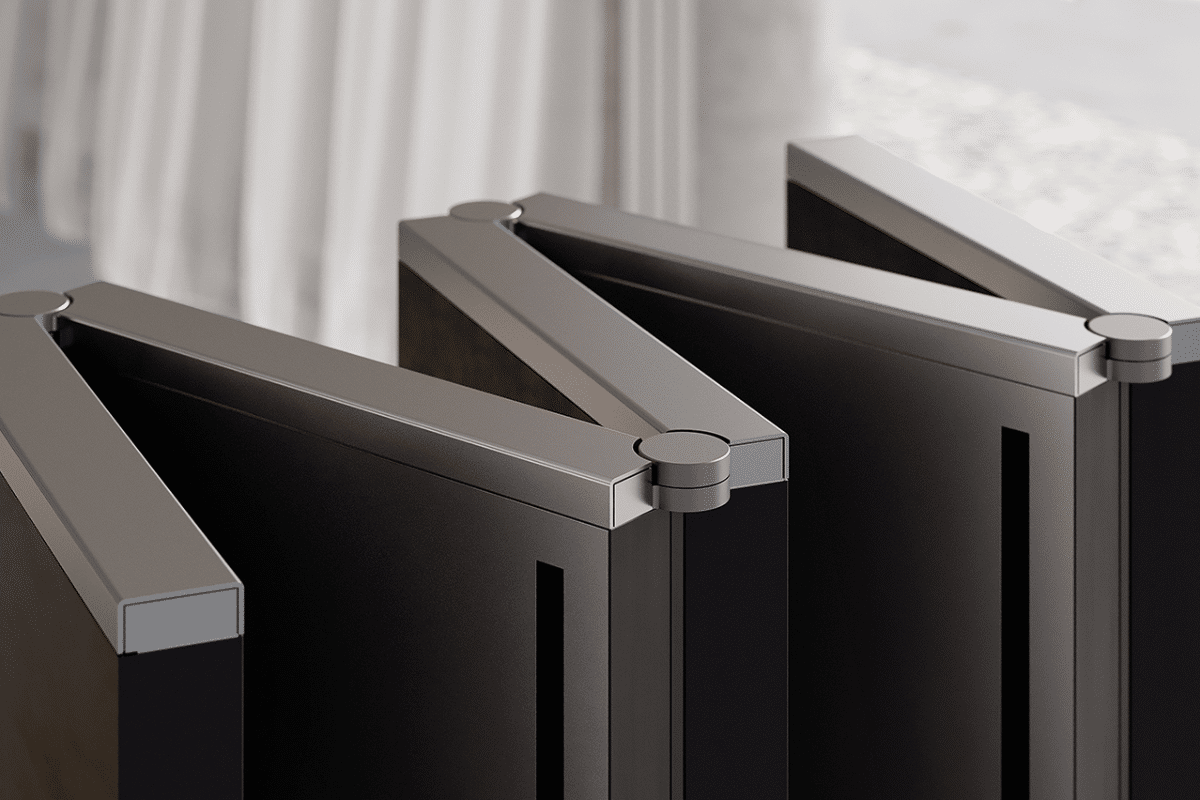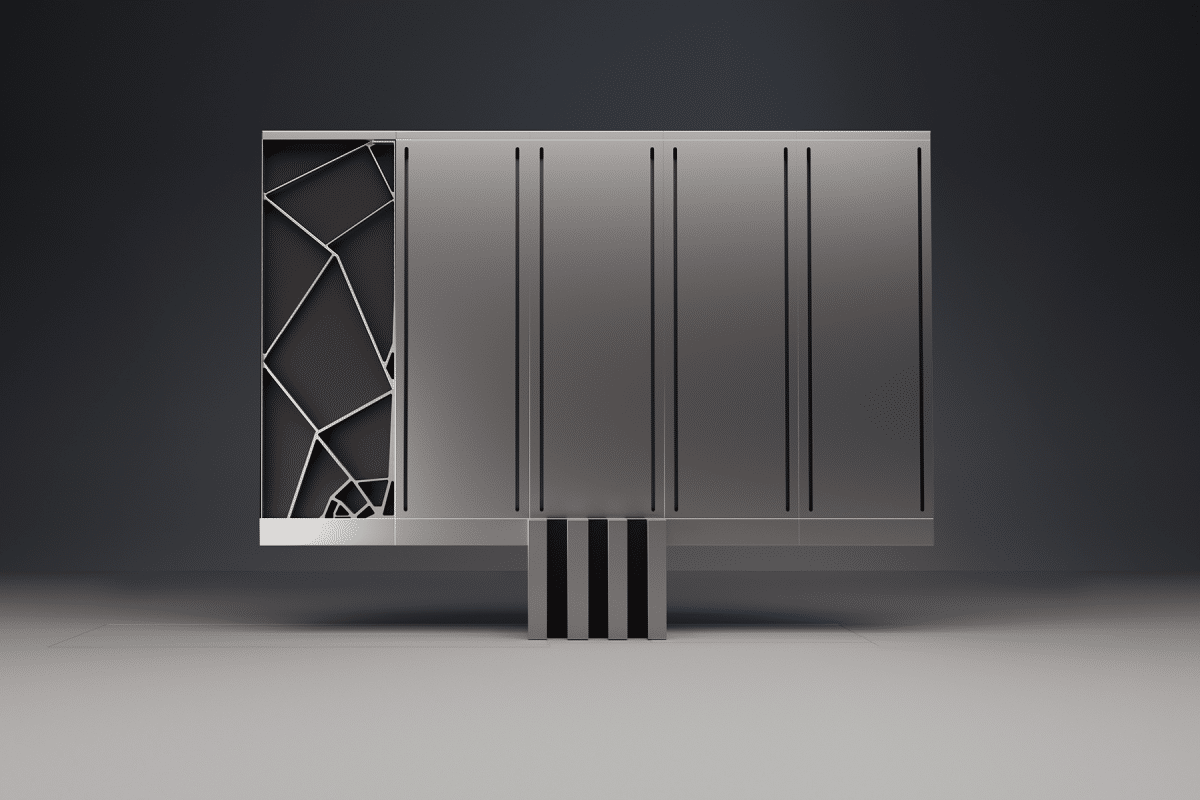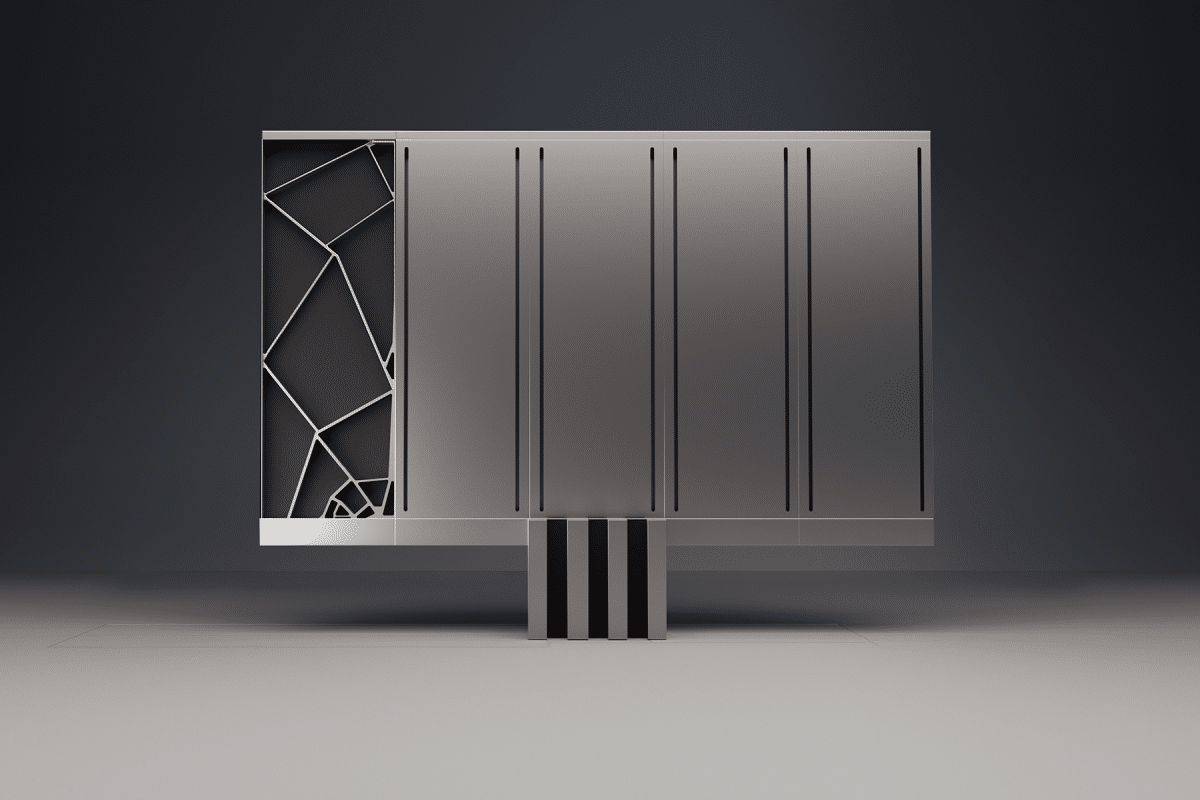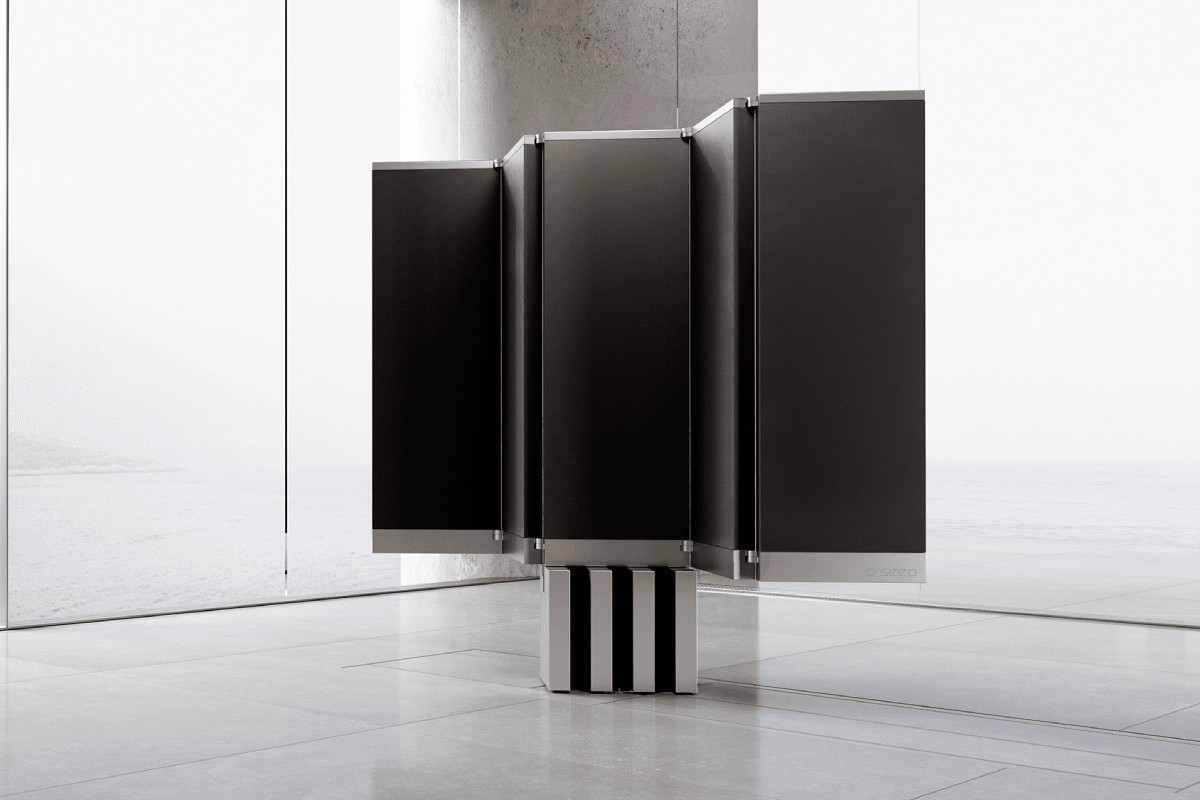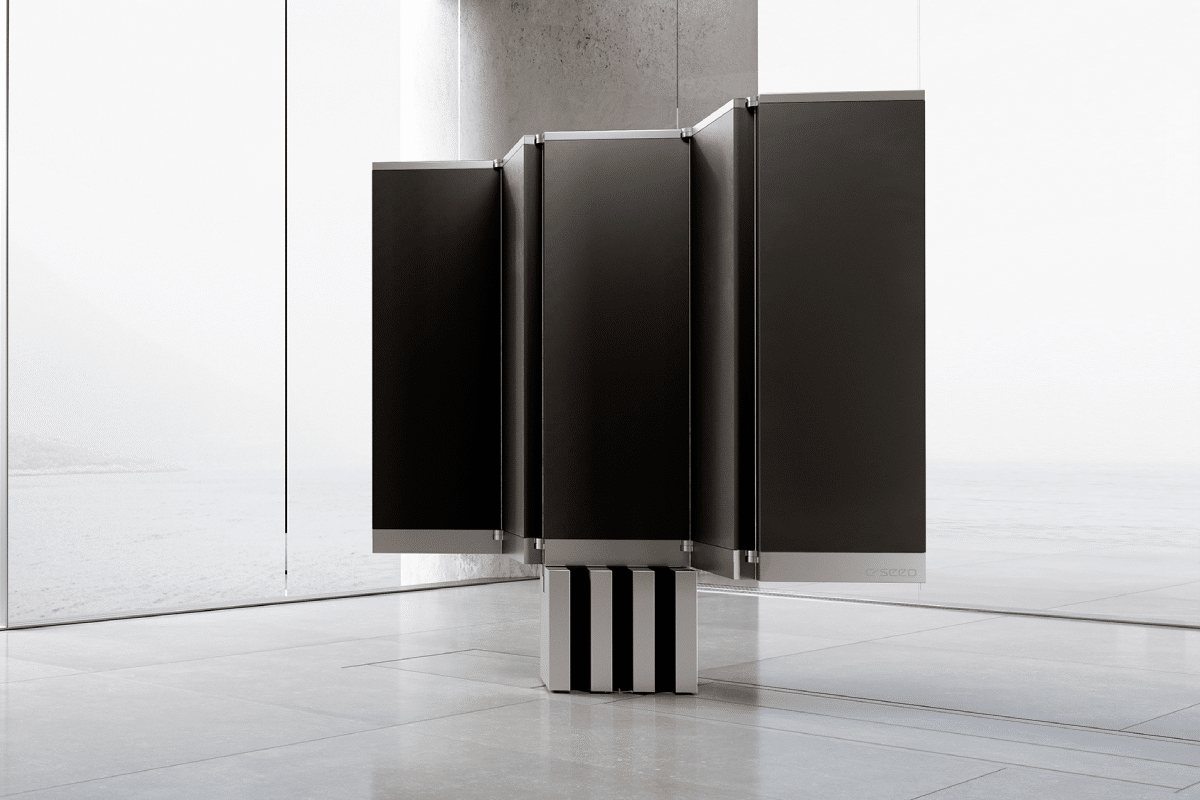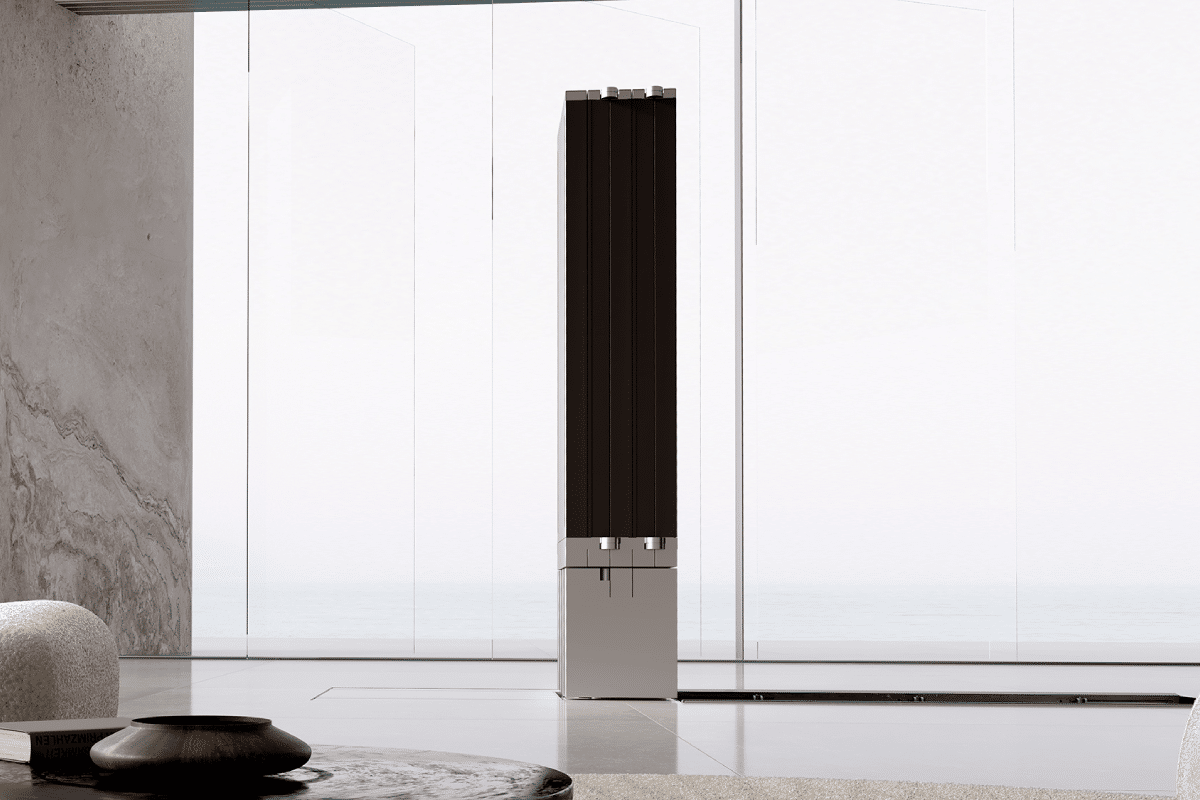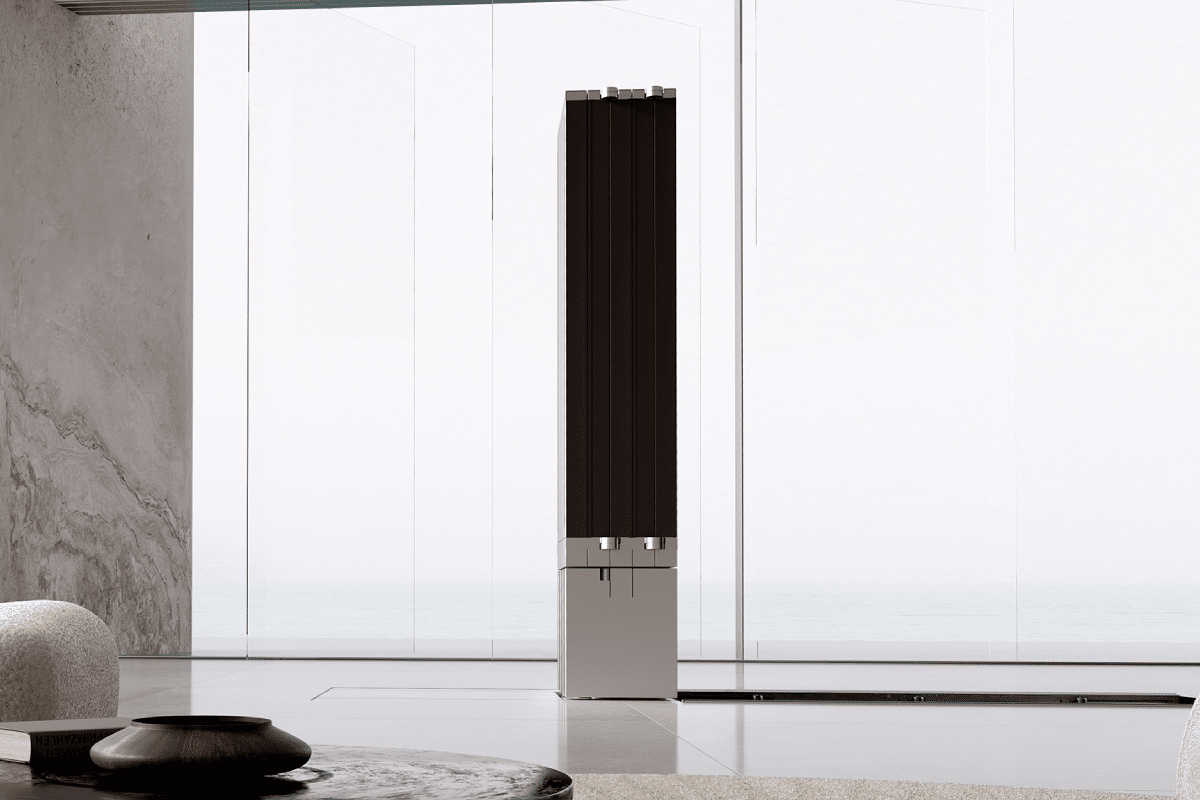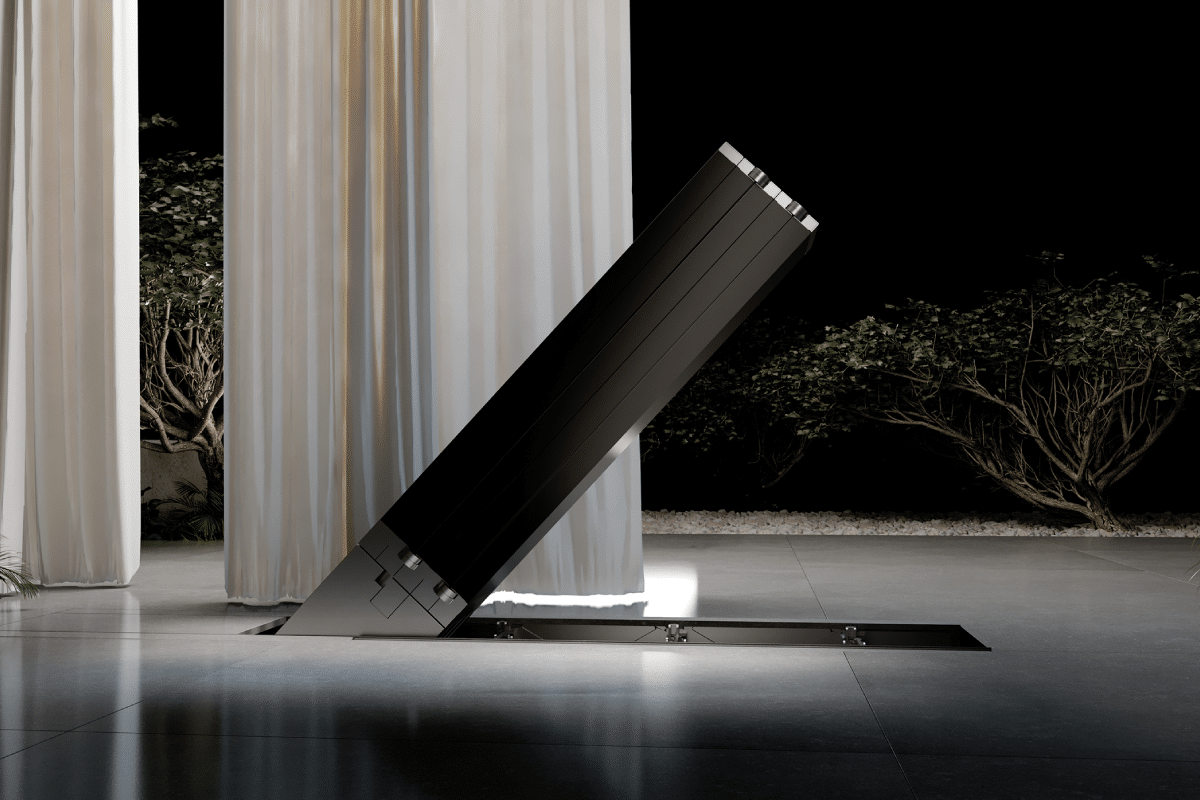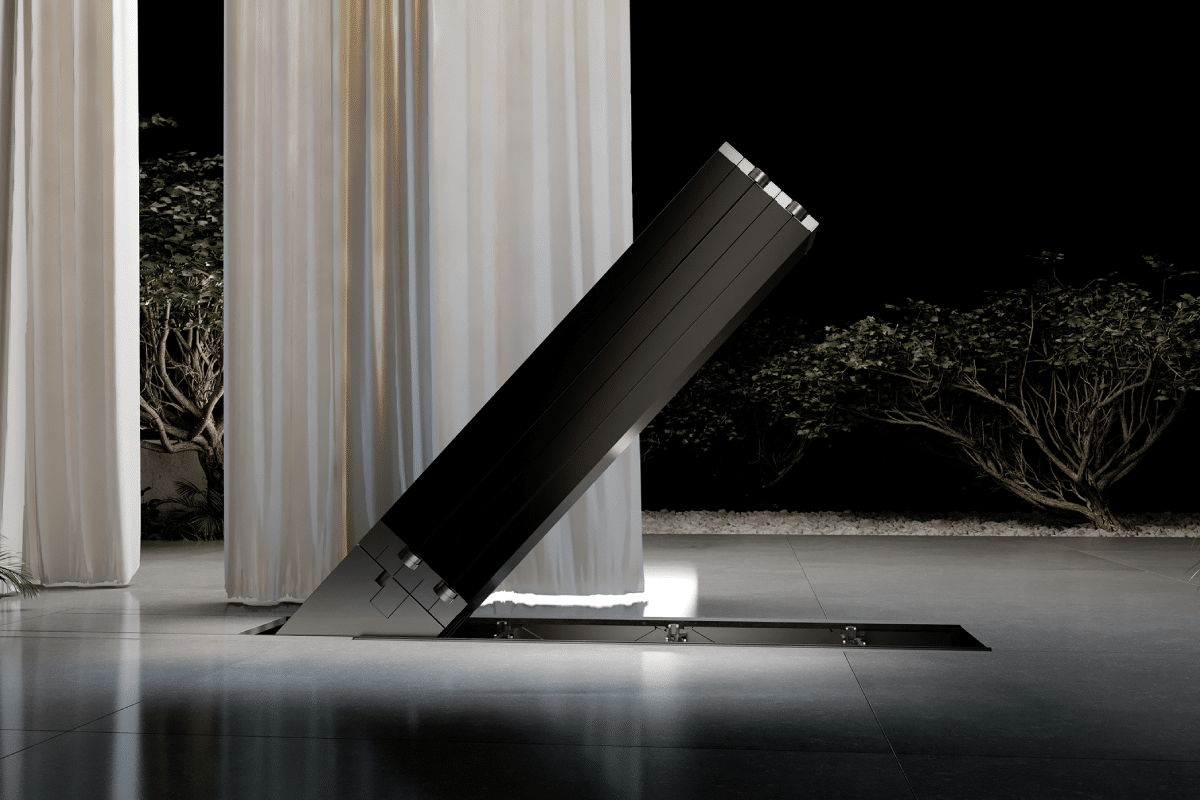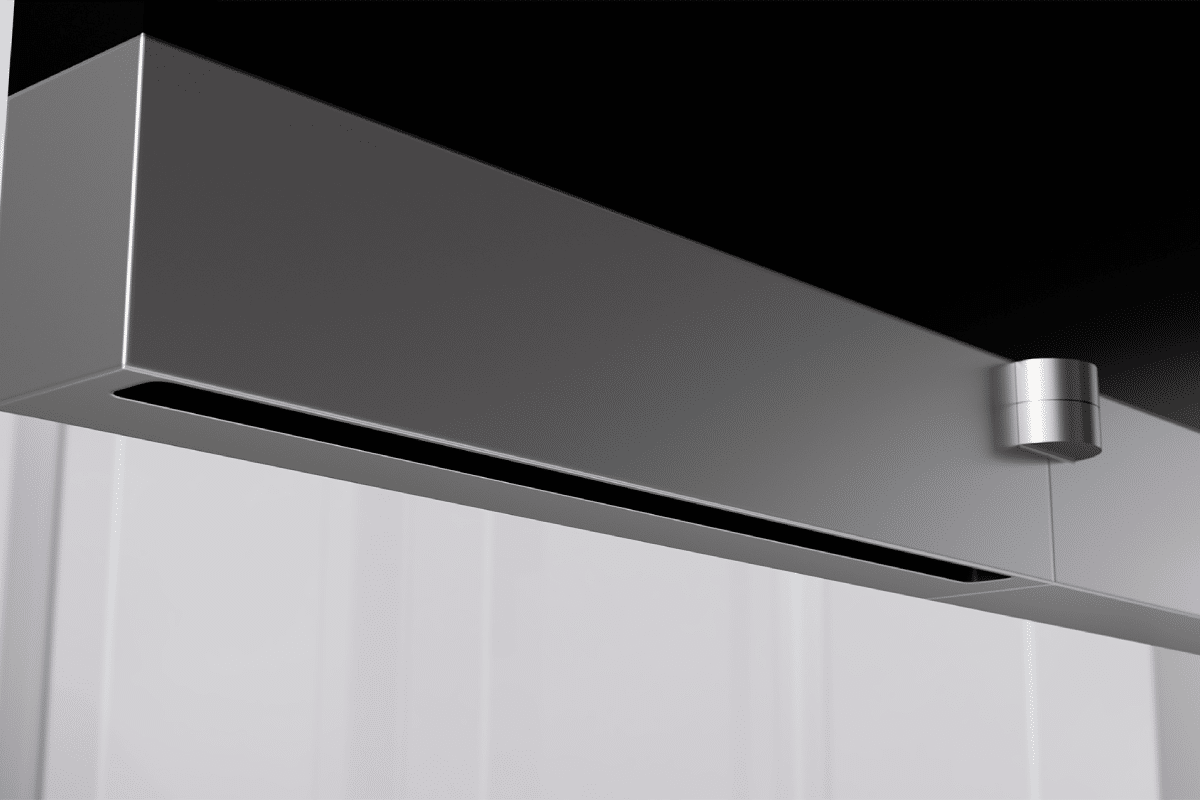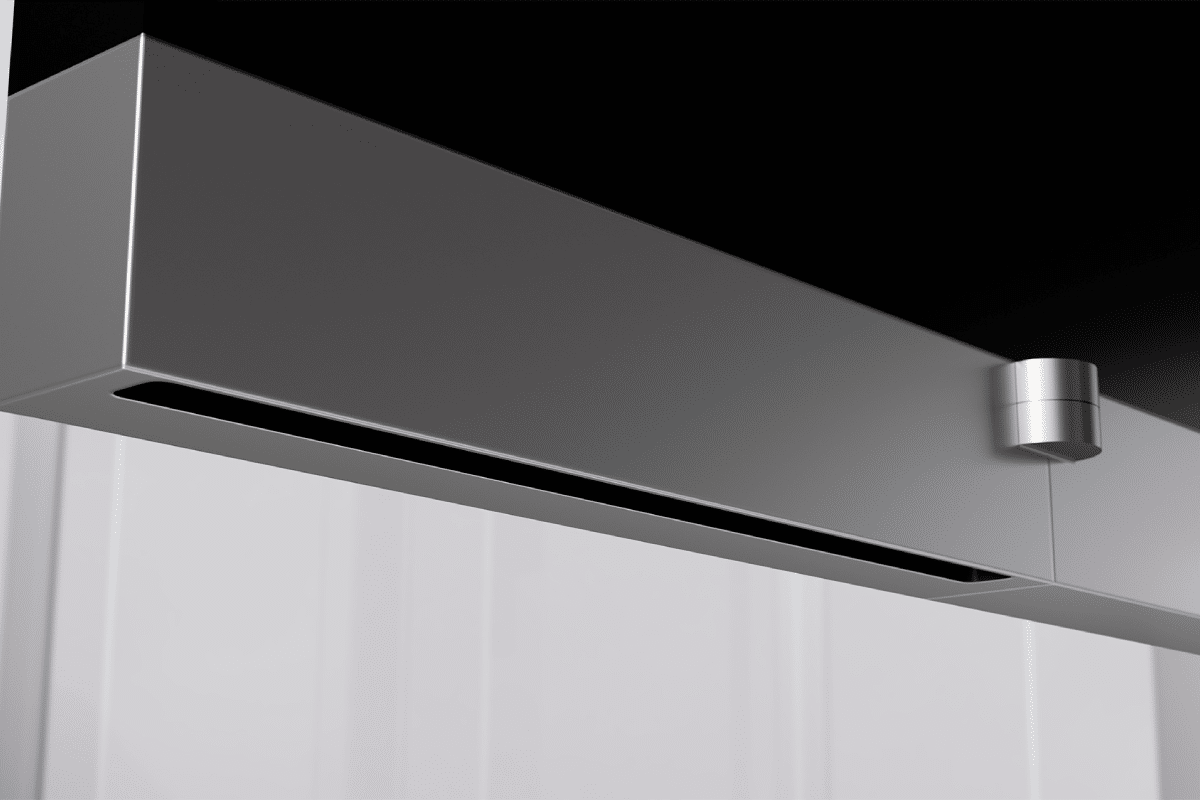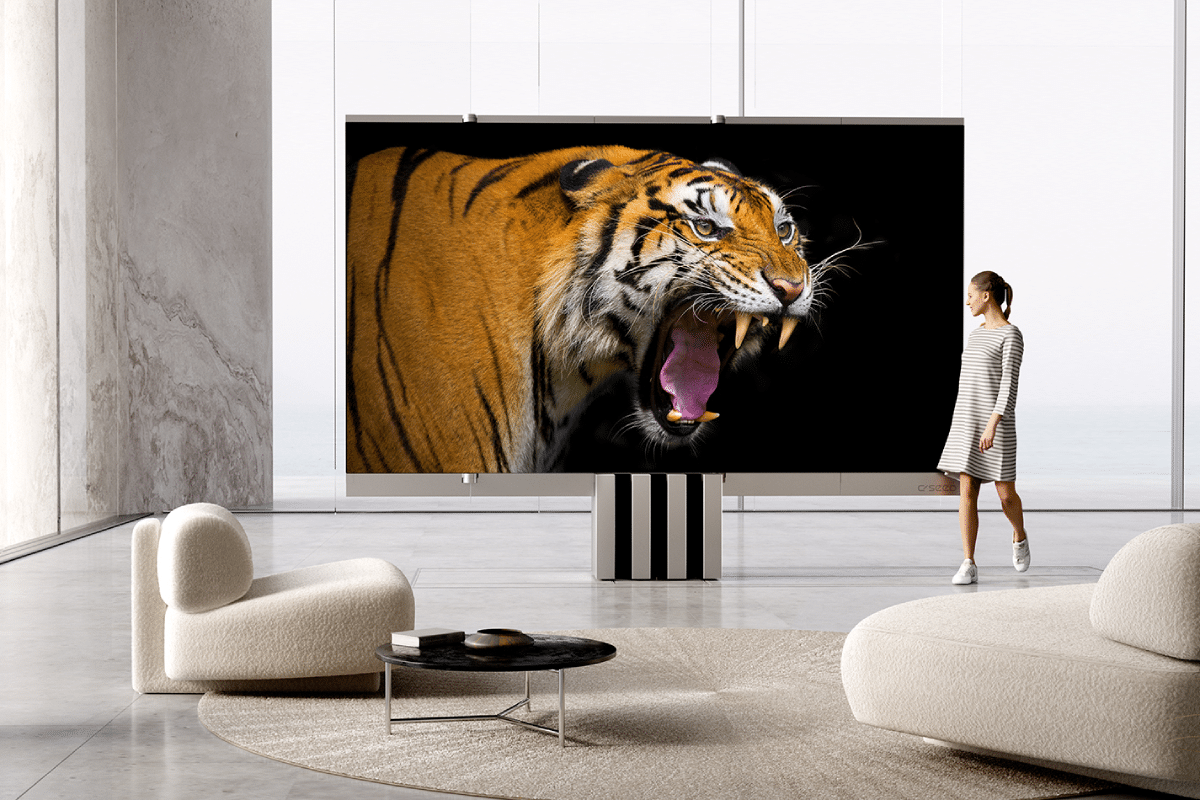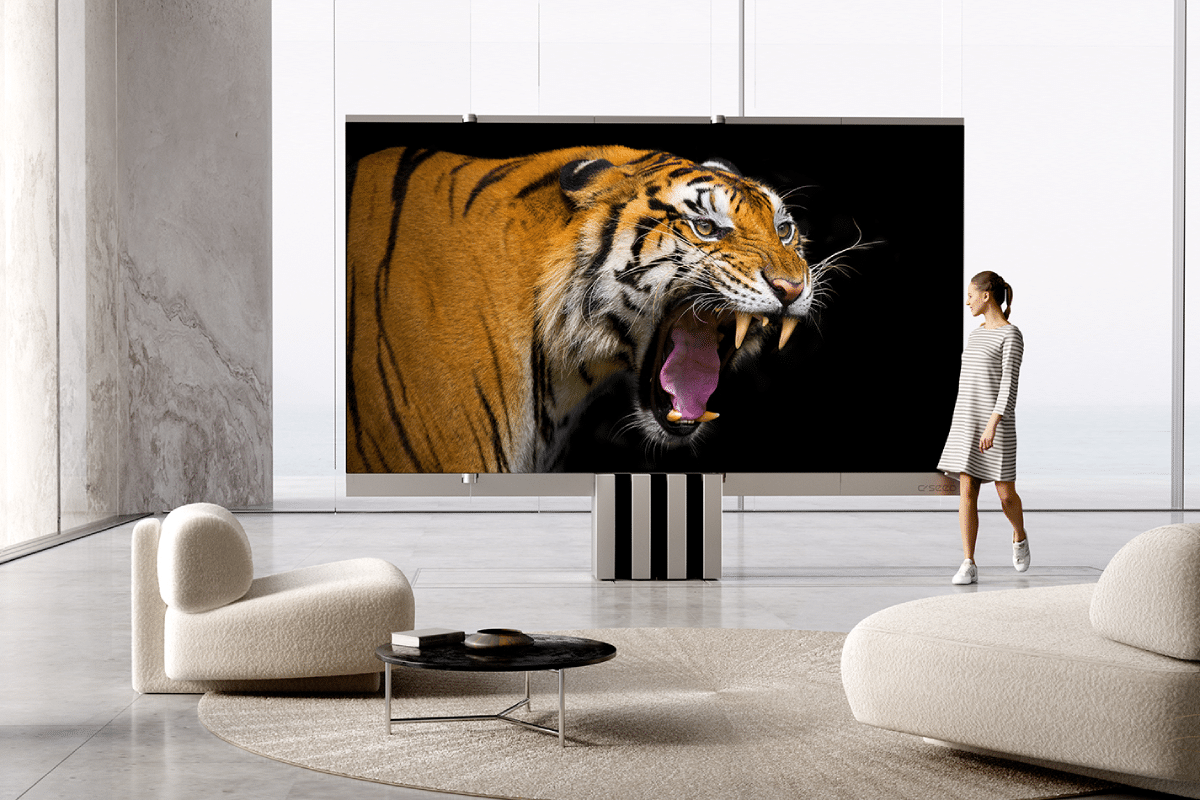 You'll Also Like:
9 Most Extreme and Insane TVs of CES 2021
Samsung's Insane 2021 Neo QLED TVs are Slimmer, Sharper and Sexier
Samsung's 2021 Neo QLED TVs + Dolby Atmos Soundbars
---
Featured Video from Man of Many