Man of Many's Staff Favourites – 5 August 2023
If you're in the mood to flex in the most ridiculous way possible, may we point your disposable income in the direction of this $700 designer rock? However, if it's gems you seek, then take a look at our latest edition of Man of Many's Staff Favourites.
You'll also love:
Man of Many's Staff Favourites – 17 December 2022
Man of Many's Staff Favourites – 29 July 2023
Man of Many's Staff Favourites – 28 April 2023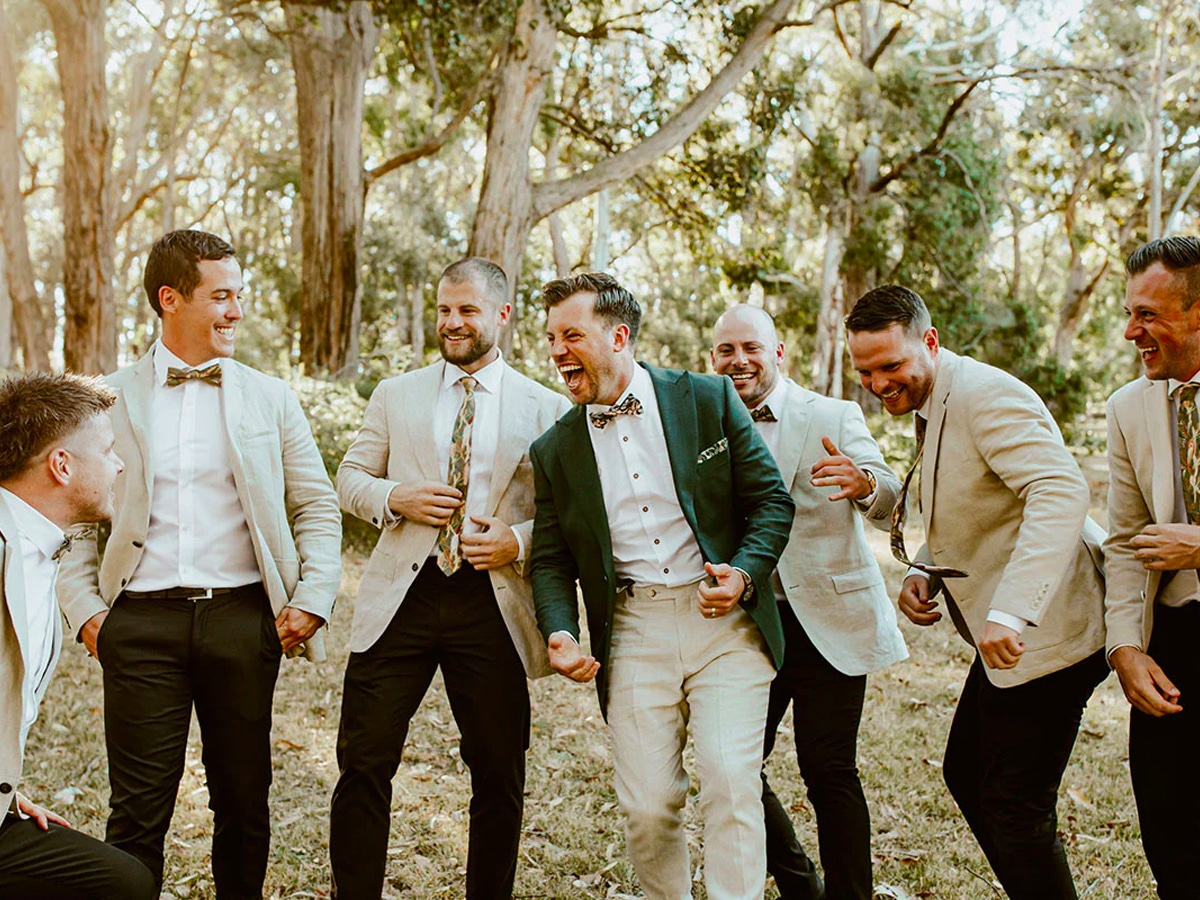 Wedding Ties from Peggy & Finn
Scott Purcell – Co-Founder
We love supporting local, so if you're looking to add some fun flair to an upcoming wedding or event, look no further than Peggy & Finn. Let's be honest, it's a rare occurrence for anyone to wear a tie these days. Even in the city, the corporate types will typically don an open collar. Now the tie is largely reserved for special occasions only, so why not make it a unique one? What I love is their Australian floral patterns keeping it truly close to home. The pattern above is from the Australian grass tree which is stimulated by fire where large numbers of plants can flower after a wildfire.
Favourite Article of the Week: Thirst Crushing Hard Solo Alcoholic Lemon Squash Unleashed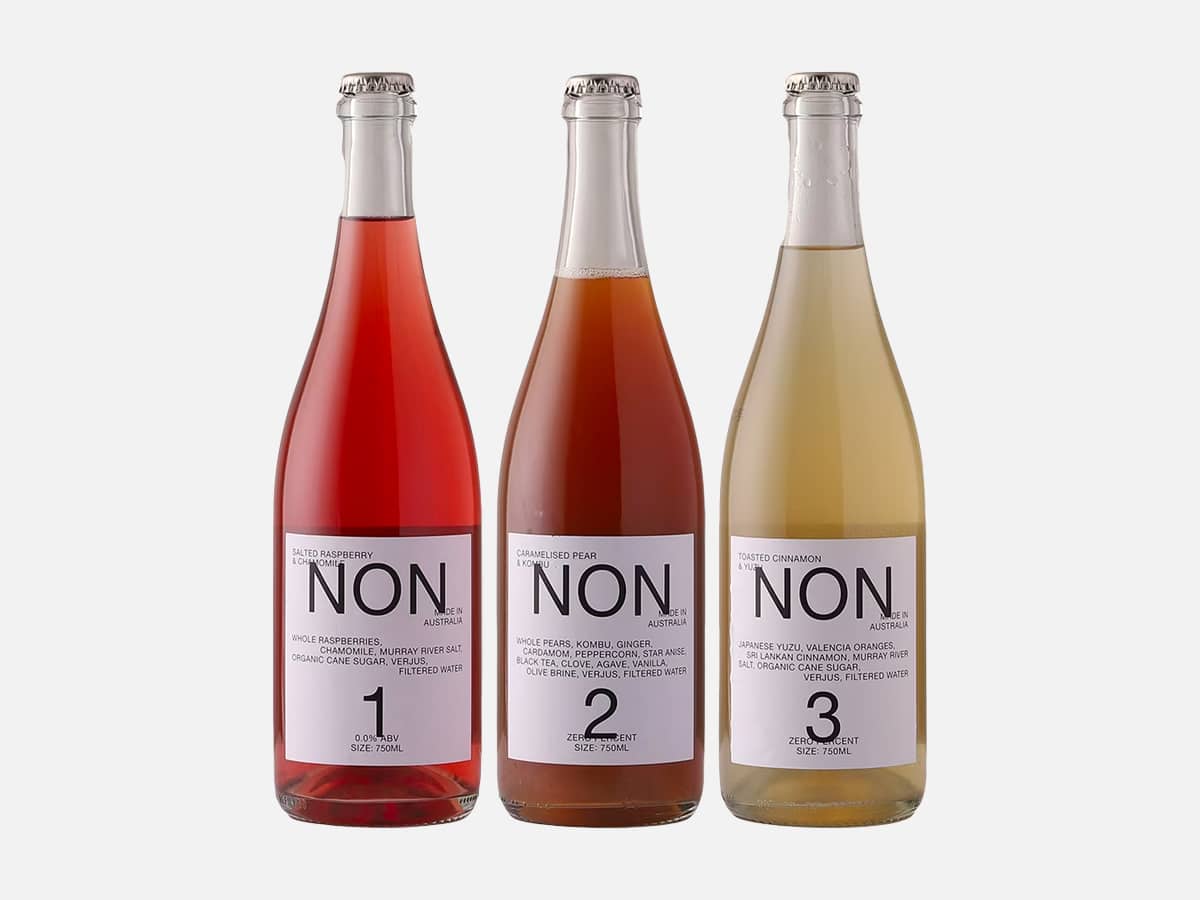 NON – a Unique Wine Alternative
Frank Arthur – Co-Founder
This week my Staff Favourite is Non, a little drink that I can't stop sipping on. Our office was recently gifted a case of Non, which is a non-alcoholic wine alternative like no other that I've tried. Don't be fooled by the packaging, Non is not a non-alcoholic wine, instead, it's a non-alcoholic drink designed to be sipped and savoured from a wine glass, or any other vessel of your choosing.
Non offers a range of liquid concoctions made from herbs, spices and other ingredients steeped in hot water and verjus, culminating in a unique explosion of flavour. And it's these unique flavours that really sets Non apart from other drinks. With staples such as Toasted Cinnamon & Yuzu, as well as some seasonal varieties such as Caramalised Pear & Kombu, Non is 100% alcohol-free, gluten-free and vegan.
---
Featured Video from Man of Many
---
Favourite Article of the Week: 2024 Toyota LandCruiser Prado Revealed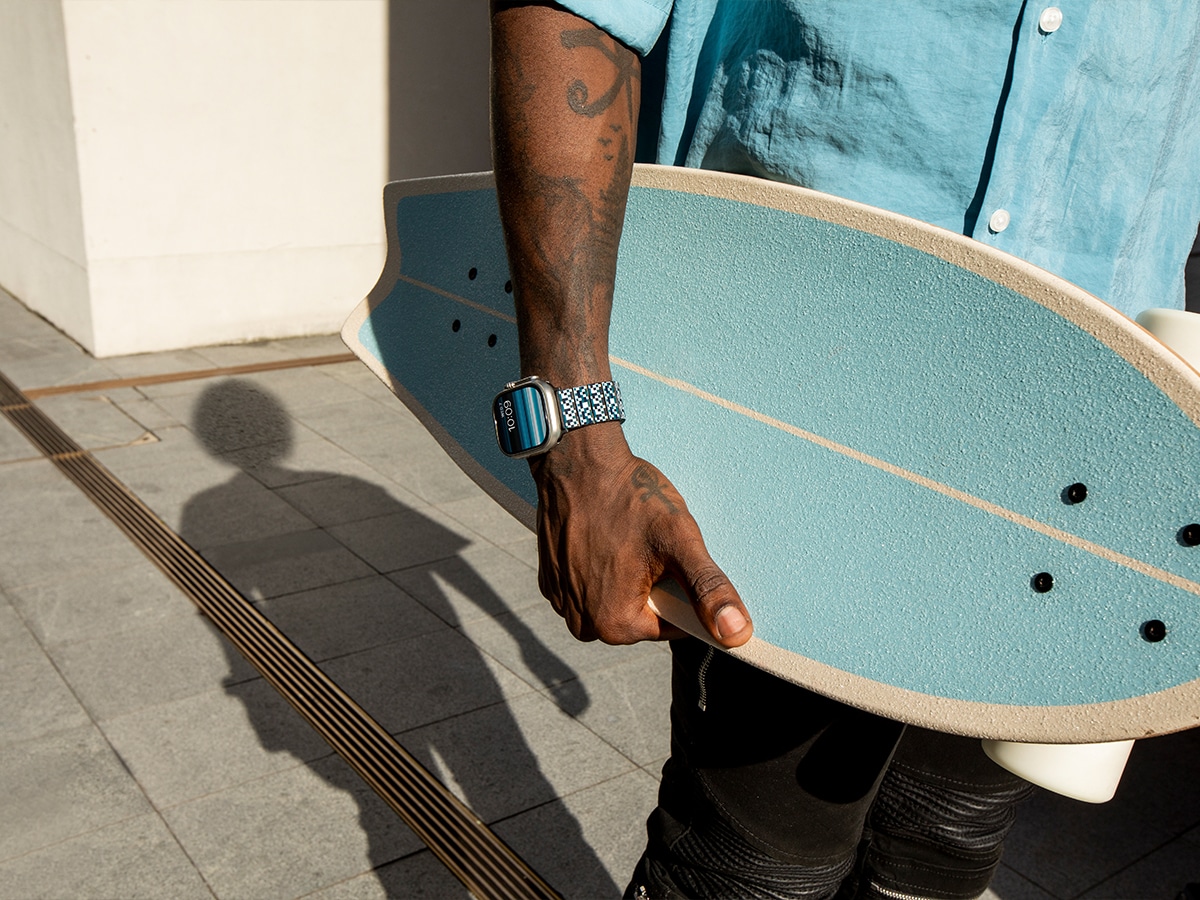 PITAKA Dreamland ChromaCarbon Band
Jack Boulding – Sales Executive
In partnership with PITAKA
I've been in search of a new Apple Watch band to add a personal touch to my Apple wrist tech and make it uniquely mine. At long last, the hunt is finally over! The Dreamland ChromaCarbon Band, made from lightweight carbon fibre and inspired by the brilliance of esteemed architects Antoni Gaudi and Bofill has won me over and it's fascinating to see how these influences have been translated into the Dreamland ChromaCarbon Band.
The packaging was very premium and mimicked what can only be described as Apple-quality, which made unboxing them genuinely exciting. Inside, I found clear instructions that made the setup process a breeze. Alongside them were convenient QR codes leading to helpful YouTube tutorials, guiding me on how to add or remove watch links with the included tool. The thoughtful inclusion of these resources ensured that I could easily customise the watchbands to achieve the perfect fit for my wrist. The overall unboxing and setup experience left no room for frustration or confusion, as everything was thoughtfully designed to cater to the user's needs.
After a week of wearing the watch band, I've been pleasantly surprised by my experience. First and foremost, one of my key findings is the absence of arm hair pulling, which has been a significant issue for me with previous watch brands. The Dreamland ChromaCarbon Band's design is remarkably gentle on the skin, ensuring a comfortable and irritation-free experience. Secondly, the magnetic clasp is an ingenious addition, providing a secure fit with a simple snap while still being easy to take on and off morning and night. Thirdly, the band's ease of cleaning has been a real game-changer. It remains spotless even after days of use, thanks to its high-quality materials and clever design – we know how sweaty our wrists can be under those solid rubber bands.
Disclaimer: Jack was gifted this product for the purposes of this review.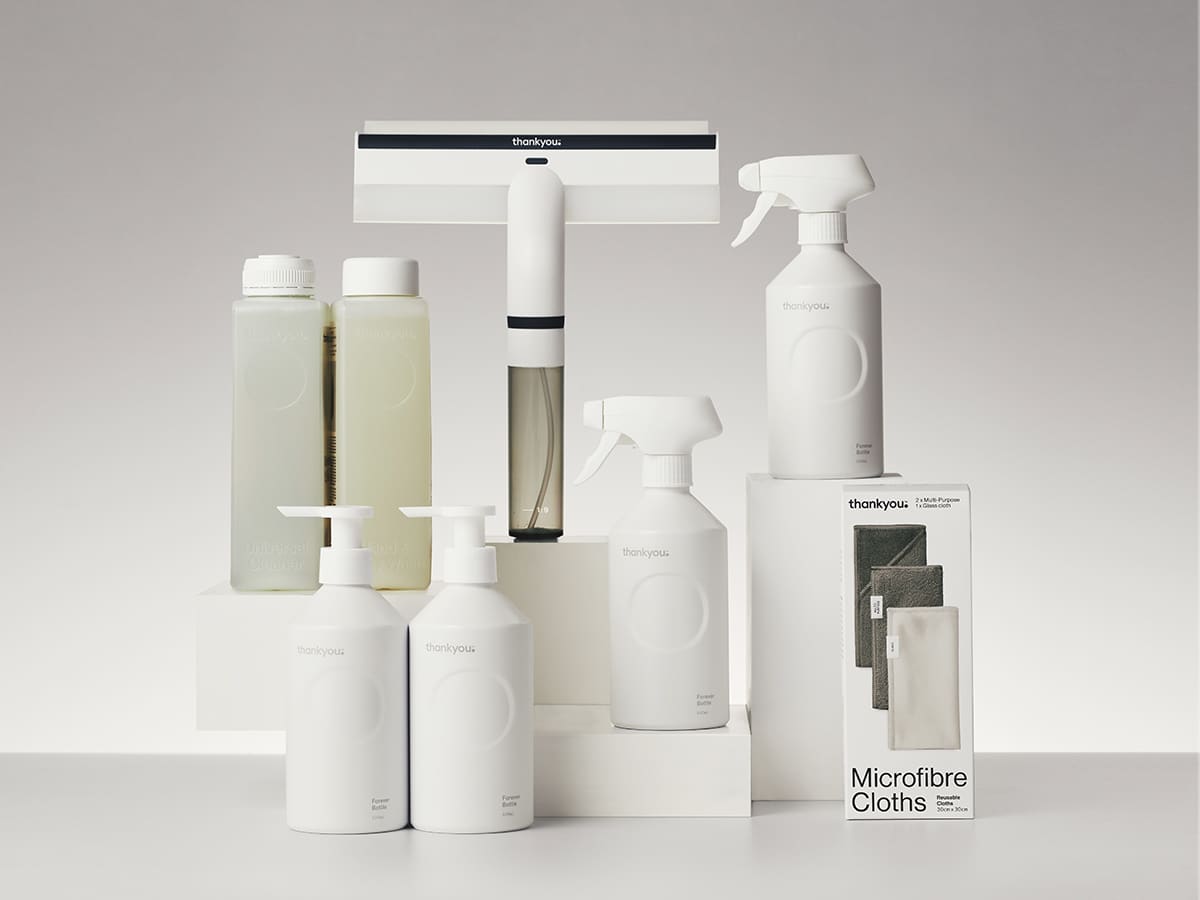 ThankYou Reimagined – Sustainable Personal Care & Home Cleaning Products
Denise Barnes – Head of Branded Content
Chances are you're already familiar with Thankyou's range of products. The Melbourne-based social enterprise has been making impactful personal care products since its launch in 2008, and now they are back with a whole new reimagined range that's taking sustainable products to the next level. Not only have they given their current range a makeover, but they've also just entered the home cleaning category allowing you to leave a positive impact with most of your everyday household products, from hand soaps and body wash to universal cleaners and microfibre cloths. And the best part is, not only does the newly designed packaging look great, their refillable 'Forever Bottles' are made from 100% recycled and recyclable aluminum. Products that look good and make you feel good about your impact – I'm here for it.
Favourite Article of the Week: How to Get Your Hands On a Bottle of Starward's Incredible New Limited Project Release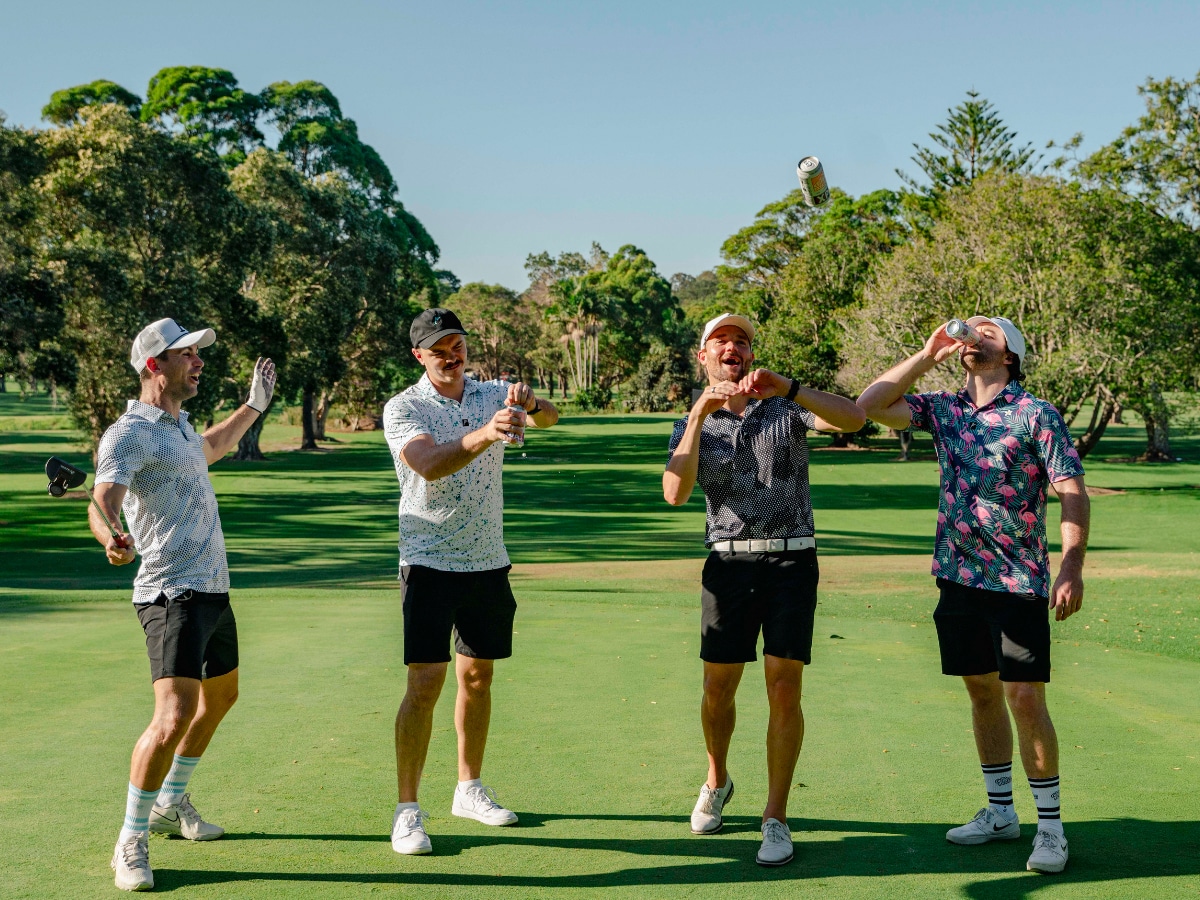 The Fellas Golf
Sam Mangioni – Journalist
The weather is warming up, and that means golf season is about to be in full swing (pun intended). So with that in mind, I've decided my latest on-course campaign deserves some fresh kit. While some might question how a new outfit will help me achieve a single-digit handicap, let me remind you what NFL legend Deion Sanders once said: "When you look good, you feel good, and when you feel good you play good, and when you play good they pay good." Boom!
On my hunt for some inspiring gear, I decided that The Fellas Golf is the best place for a cheeky shopping spree. From well-designed shirts to hats and everything in between, there's perhaps no other brand creating this much value in the golf apparel space. So while my tee shots ain't pretty, my fit is going to be straight-fire. And at the end of the day, that's all that really matters for a weekend hack. Do yourself a favour and cop a few pieces before your next round.
Favourite Article of the Week: New on Netflix in August 2023
You'll also love:
Man of Many's Staff Favourites – 17 December 2022
Man of Many's Staff Favourites – 29 July 2023
Man of Many's Staff Favourites – 28 April 2023
---
Featured Video from Man of Many