I remember, quite vividly, the exact moment I felt true inadequacy. It was 6am on a freezing Friday morning in Sydney, where I sat huddled over a humming laptop waiting for a Zoom meeting host to let me into the virtual green room. Those few moments where I sat staring blankly back at my own reflection, illuminated only by the glow of my ageing MacBook, were perhaps the most confronting of my life. I could see every line in my face, every wrinkle across my forehead – the lack of sleep so evident in the bags under my eyes that I began to question if I had always looked this tired. And suddenly, it got worse.
"It's a pleasure to talk to you, man."
The subtle southern draw, a hangover of a critically acclaimed performance as The King of Rock 'n' Roll, broke my concentration and I found myself locked in conversation with arguably the hottest star on planet earth. Truly, the contrast couldn't have been more stark. The California native's relaxed cadence cut through the silence like a dagger and it became all too obvious why Hollywood has fallen in love with Austin Butler.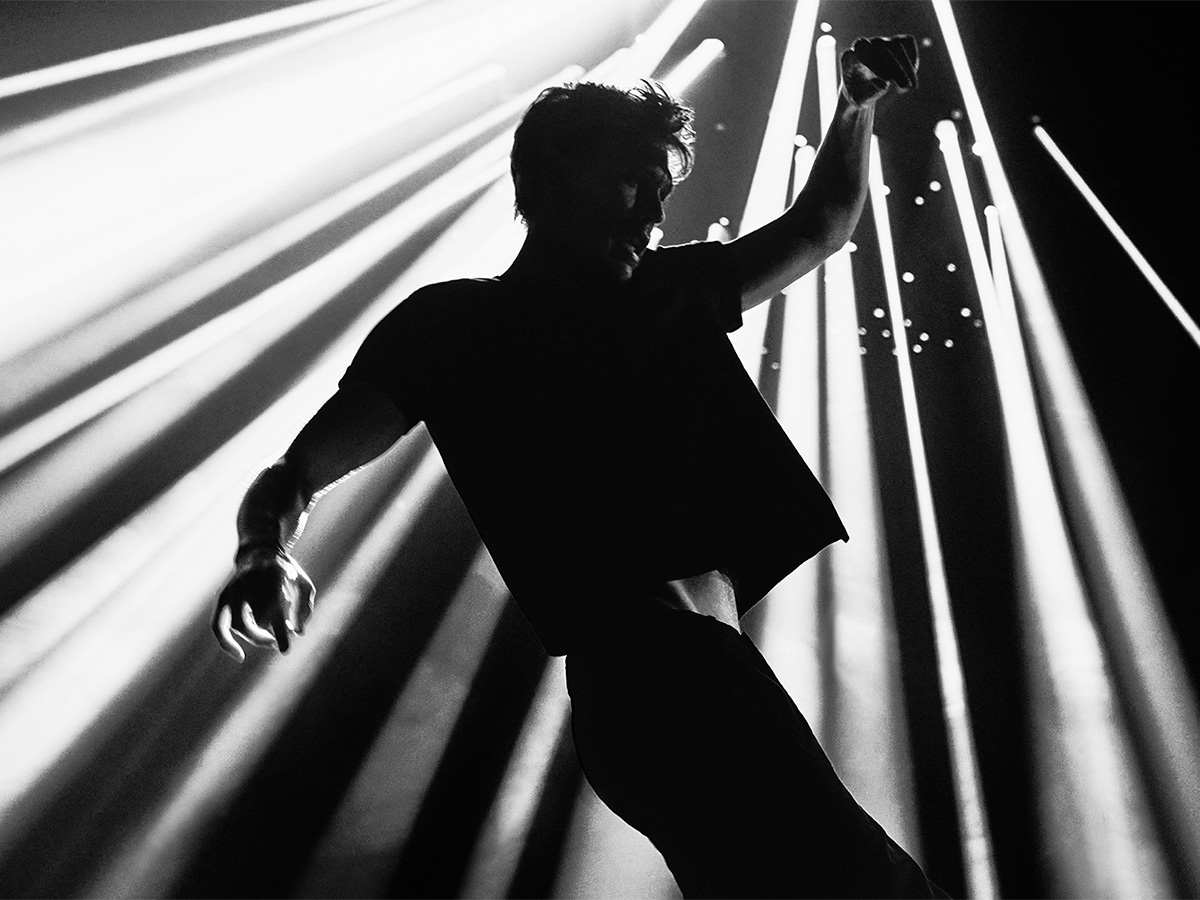 The New King of Hollywood
Over the past five years, the actor has quietly amassed one of the more prodigious resumes in world cinema, and it was a scene-stealing performance as a "Manson Family" member in Quentin Tarantino's Once Upon a Time…in Hollywood that saw him finally break free of the Disney star shackles.
"Man, they've all been these dream-come-true moments in one way or another," Butler told me. "It had been my dream to work with Tarantino since I was 12 years old, as well as to work with Leo and Brad. That was a really special experience for me, like getting to be on stage with Denzel Washington.
"I just feel incredibly fortunate right now to get to work with people that I've admired for so many years and to just be a part of this community that I've loved for so long. I feel very fortunate right now.
"I learned so much from him (Baz Luhrmann), and it was an incredibly educational and magical experience. Romeo and Juliet, I watched that when I was 14 or 15 years old and it really redefined the way that I saw the possibilities for cinema. I felt that again when I watched Moulin Rouge, and now he's like my family. We spent years together working on that film, and that was an unbelievable experience."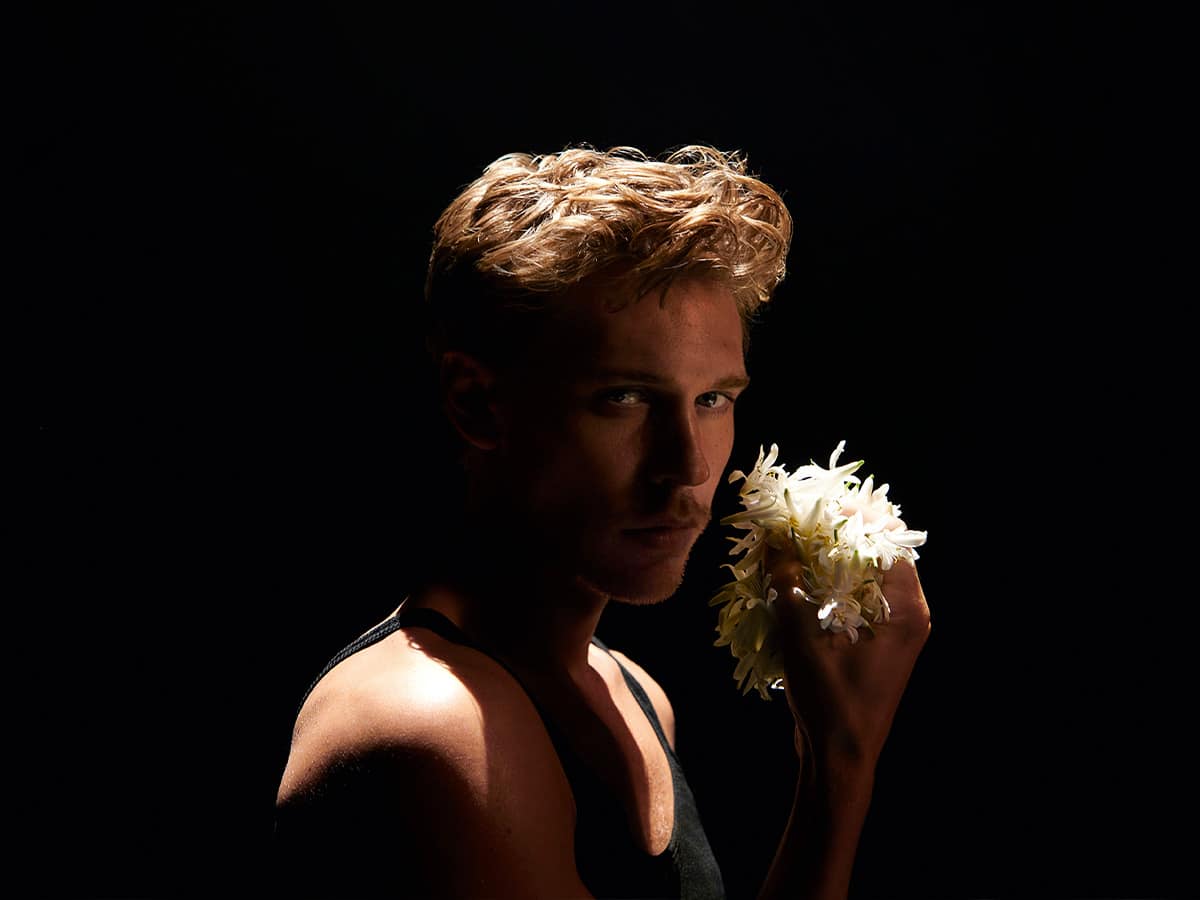 Masculinity in the Modern Age
There's a certain old-world charm about Butler. Admittedly, that may come from his historic performance as Elvis Presley, but speaking with the 31-year-old actor, you get the sense that he would have been a star in any era. Butler possesses all the charm of young Steve McQueen, complete with a brash openness that is underpinned by soft sincerity. In a sense, he's everything that the modern leading man has to be, which in a climate as challenging as today's, is no mean feat.
"When we talk about masculinity or femininity, the more I realise that they're just energies," Butler explained. "They're words that we've given to these energies that we all contain in different combinations, and they ebb and flow throughout the day. So as far as modern masculinity, I think we all contain both of those energies inside of ourselves, and it's different for each person.
"Maybe the idea of the modern version is being more aware and understanding of the fact that we all are different. Let's just love each other and be accepting of how we want to express ourselves. That's how I see more people leaning towards more freedom of expression, more freedom of realising that if you're not hurting anybody, then just be the truest version of yourself, whatever that means for you."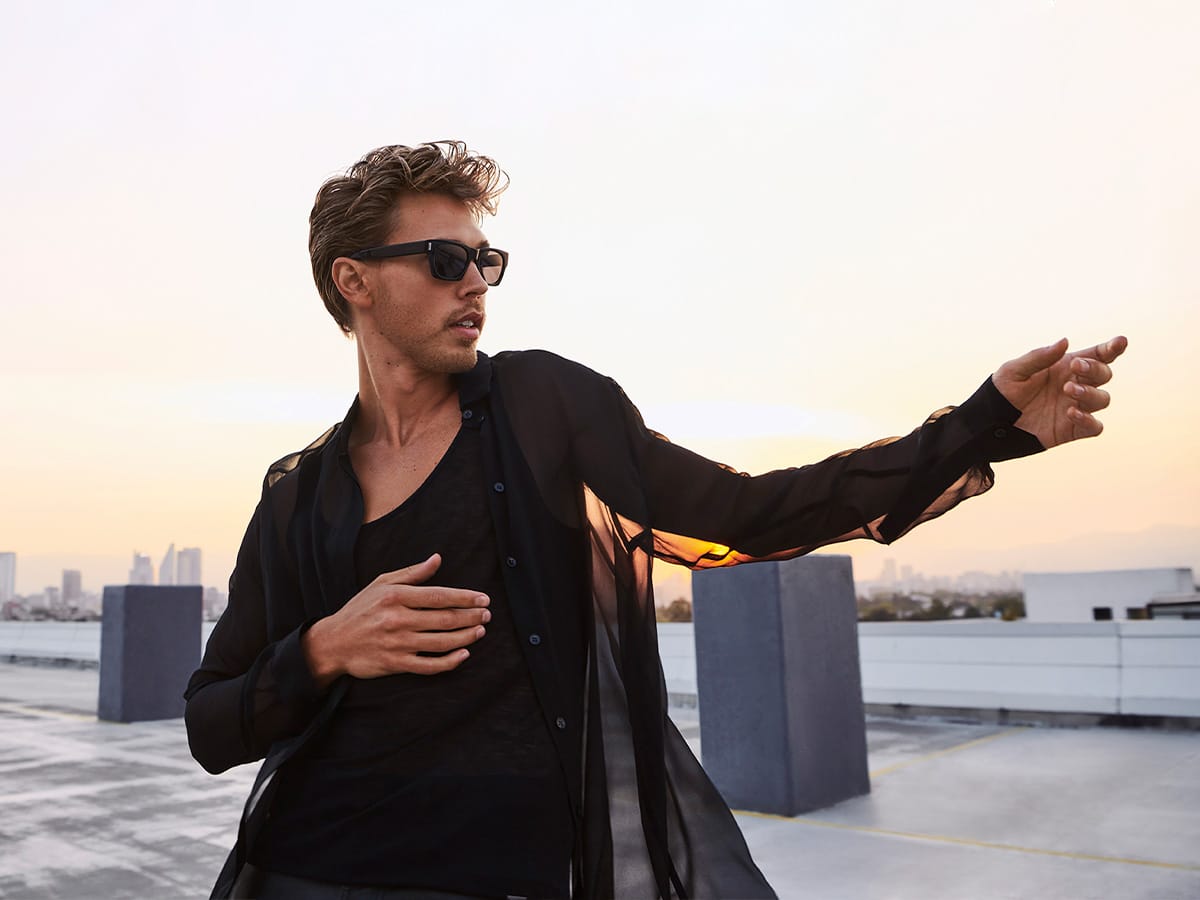 After a whirlwind few years at the top of the game, Butler's talents are, understandably, in high demand. The Academy Award-nominated star is fresh off a critically acclaimed role alongside Michael Shannon and Tom Hardy in The Bikeriders and is just a few short months away from the blockbuster second instalment in Denis Villeneuve's Dune. However, it's a new project with Yves Saint Laurent that is seeing the actor step furthest out of his comfort zone.
Butler has become the new face of YSL Beauty's MYSLF fragrance, a rare collaboration for the artist, however as he learned over time, it may well have been a role he was born to play.
"Personally, for me, I have such vivid memories of this orange tree in my backyard when I was a kid," he explained. "Being five years old and picking oranges with my mom in the backyard and smelling the orange blossoms, I always loved that smell so much. That's one of the key notes in this fragrance that I just think beautifully rounds off with the woody scents that come through. It's a combination of all these different memories and experiences together."
Remarkably, Butler's work with YSL Beauty only adds to his already incredible list of collaborators. For the new MYSLF campaign, the American actor worked alongside industry heavyweights Julia Ducournau and Benoit Debie on the final imagery, something he said was another 'dream-come-true' moment.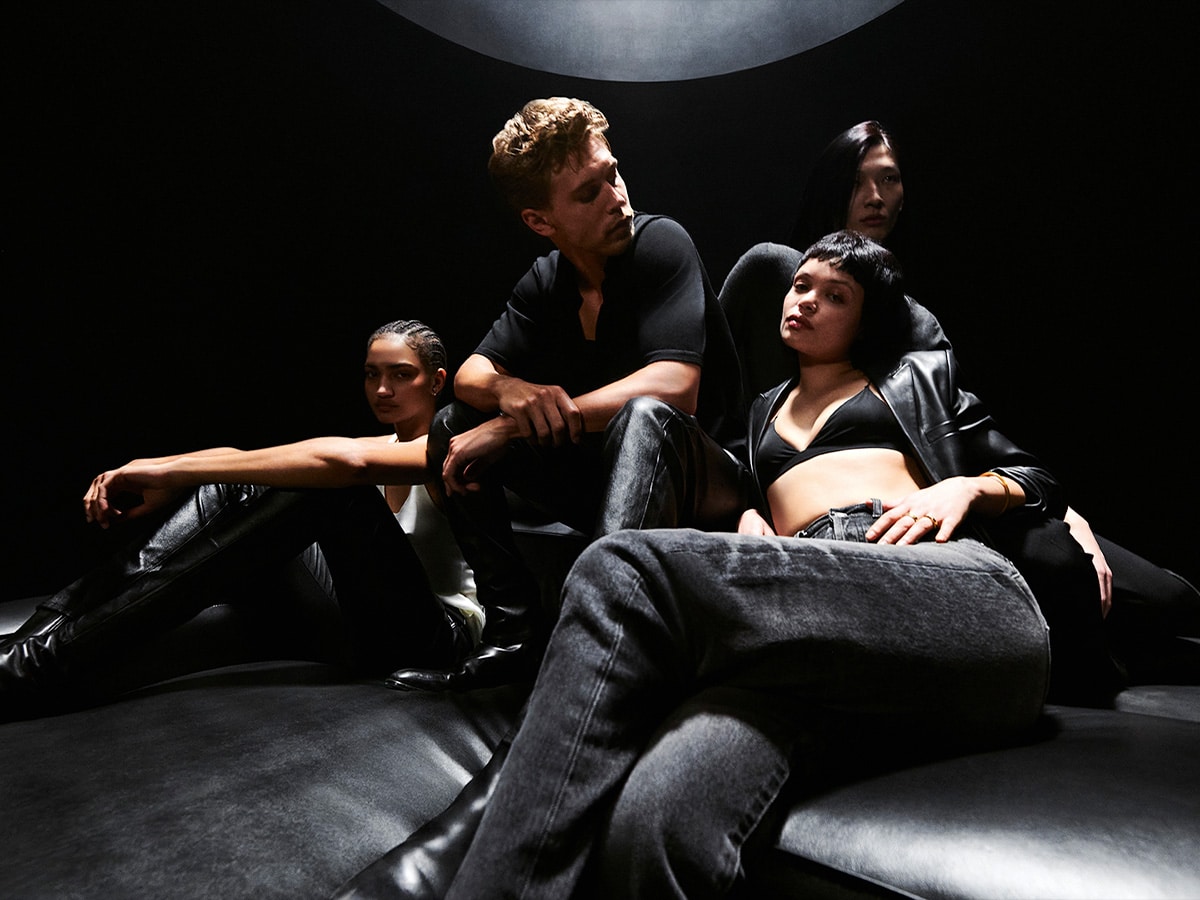 Feeling MYSLF
For Butler, who is perhaps best known for bringing a historical character to life on screen, sharing a piece of yourself is a strange change of pace. As he puts it, the exploration of character is more confronting when you are the one in question, but he's learning to externalise the internal.
"For me, it's about the awareness of the fact that there are so many facets to any one of us and that as human beings we're incredibly complex. We're full of dichotomies," he said. "A lot of acting is trying to excavate those things out of you and then figure out how to turn up the volume of those bits of yourself. If you're busy trying to conform to what other people are trying to get you to be, then suddenly you lose the unique gifts that you will be able to give."
"I've realised that the most compelling art and the most compelling connection come from being authentic to those impulses inside of you – realising that there's only one you in all time."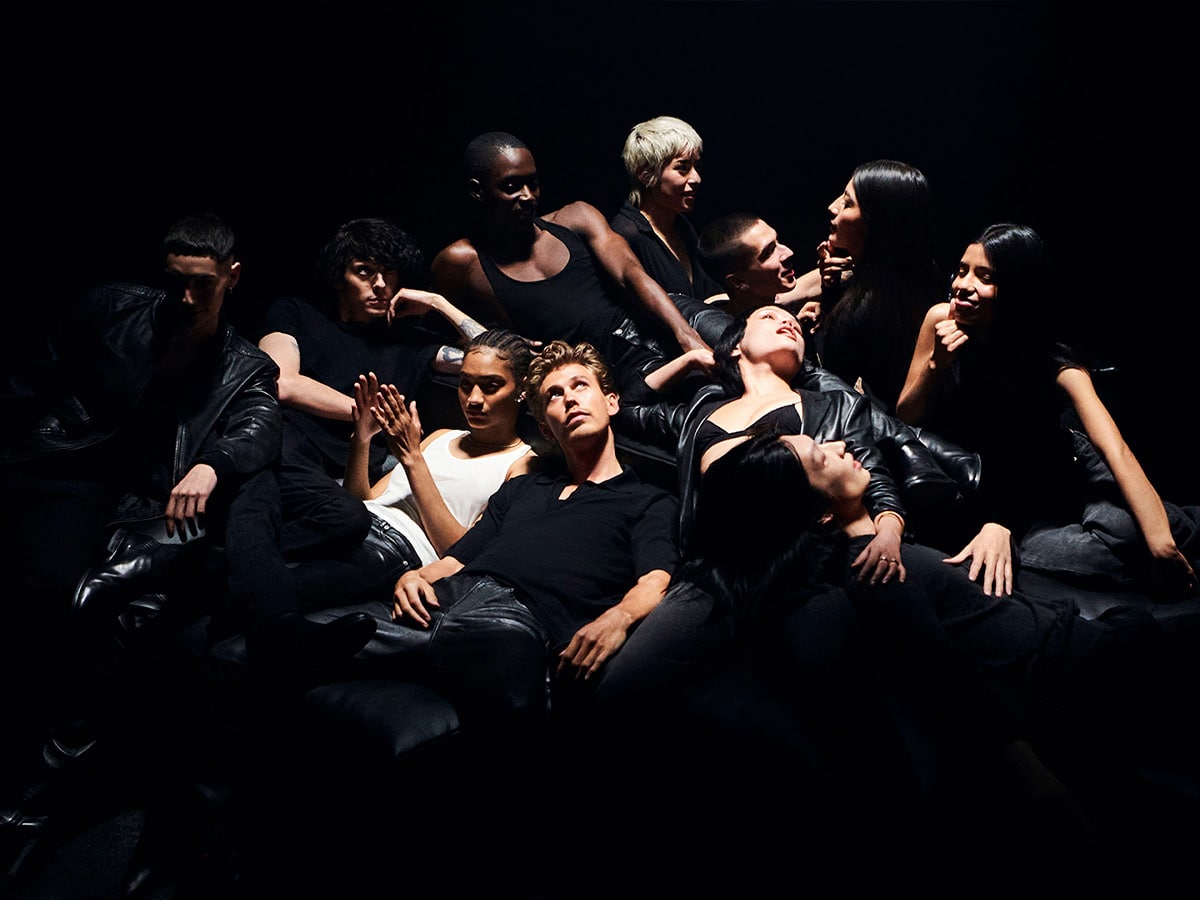 Like a true artist, Butler's words often linger in the realm of ambiguity, but even in my sleep-deprived state, I felt like I understood the message. Life may be built on differences, but it is the shared human experience that brings us closer together. In Austin Butler's eyes, to understand the world you must first understand yourself.
"There are a lot of specific things that might seem very different, but you realise that empathy is being able to see the world through somebody else's eyes and realising you contain that inside yourself. There is really such a universal quality to being a human being."
MYSLF is available to purchase exclusively at YSL Beauty's online boutique from August 27th, and in department stores from 3 September.