Netflix's New Animated Series 'Agent Elvis' Turns the King into a Super-Spy
The King of Rock' n Roll is back, but not as you know him. On the anniversary of Elvis Presley's birthday, Sony Pictures Animation unveiled a debut look at its upcoming Netflix animated series Agent Elvis, and while not much is really known about the project, the initial plot synopsis is wild. The show takes place in a world where the superstar musician "trades his jumpsuit for a jetpack when he joins a secret government spy program to help battle the dark forces that threaten the country". Elvis as an undercover spy? Say no more.
RELATED: 50 Cent is Working on an '8 Mile' TV Show and Eminem is Involved
Here's your first look at #AgentElvis, coming soon to Netflix. Happy birthday, King! pic.twitter.com/Pmz0fRcLdy

— Sony Pictures Animation (@SonyAnimation) January 8, 2023
Initially titled Agent King, the new Netflix exclusive presents itself as an "adult animated action comedy", with Presley's gyrating, bedazzled body front and centre. In the Twitter announcement, Sony shared the first-look poster of the TV show, which featured an up close and personal shot of Elvis himself, writing "Here's your first look at #AgentElvis, coming soon to Netflix. Happy birthday, King!" In the poster, Elvis has the iconic smirk and rockstar look, however, instead of a mic and a guitar, he has a golden gun in his hands.
While the poster certainly doesn't give away much, the overall art style and Presley's animated avatar do look appealing, but getting Agent Elvis right will be difficult. As several studios have learned over time, animating real-life people is no easy task, especially when that person is a music icon. Thankfully, it's a challenge Sony Pictures Animation is cognisant of.
"Designing a real-life person as well known and specific as Elvis Presley using simple and stylised line work was a tall order," the studio wrote. "But character designer Rob Valley, who dedicated endless hours to drawing Elvis, was the guy for the job."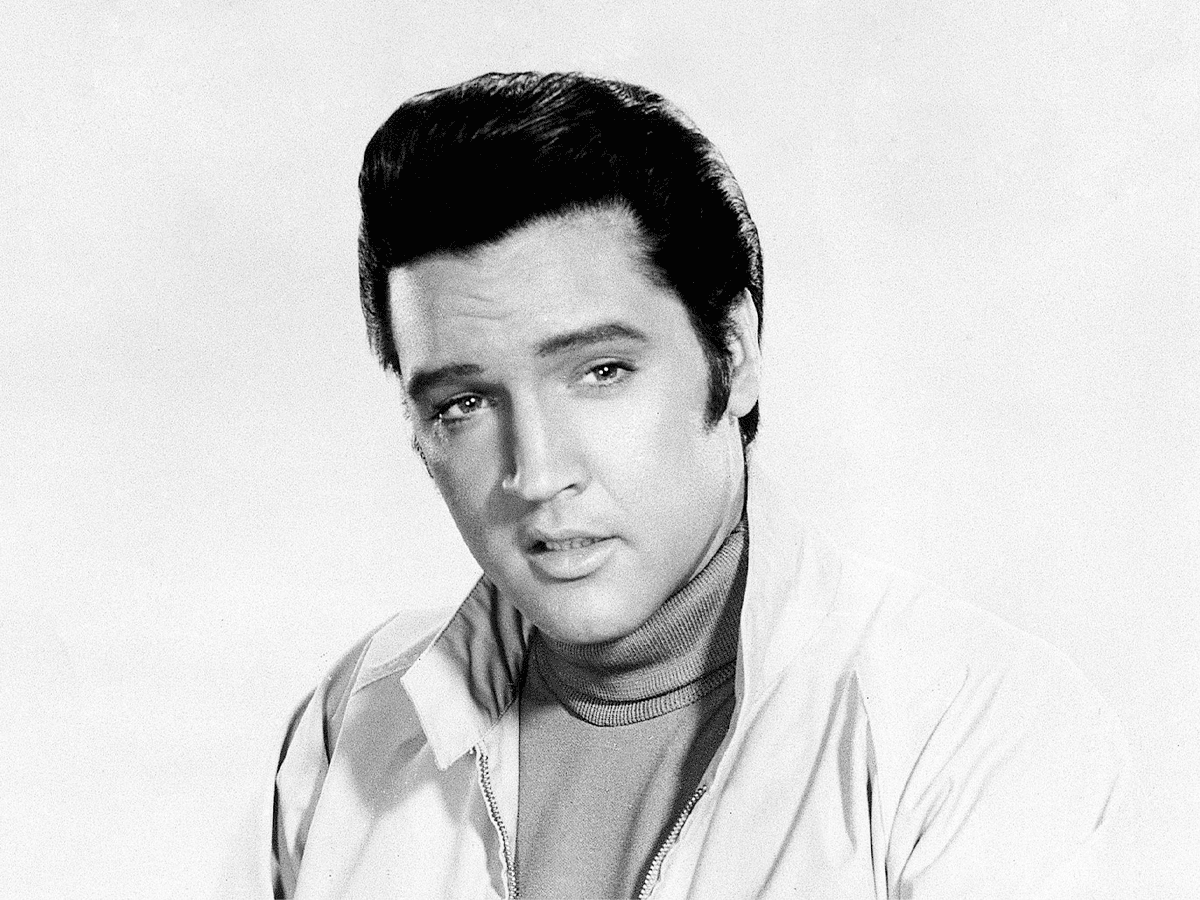 Interestingly, Elvis' ex-wife Priscilla Presley and musician John Eddie are also involved, taking on executive producer roles, with Mike Arnold serving as showrunner, writer and executive producer. Not that their involvement is making things easy. While speaking at the last Elvis Week, Priscilla jokingly revealed problems regarding the show's script.
"I read the scripts. I worry about the scripts because it's an adult animation. So you're leaving it to Sony and Netflix because that's who has it. Sometimes the script comes in and I go, 'God, Elvis never would say that!'"
Priscilla's comments were likely tongue-in-cheek, but it does hark back to the challenge of reviving historical icons on-screen. Unlike a straightforward biopic, reimaginings bring a whole host of new issues to the surface. Here's hoping Agent Elvis serves as the karate-kicking action star the King was always meant to be.