Put an Alasa Toothpick Crossbow in Your Pocket
Looking to buy a trusty toothpick crossbow? Then Alasa has one just for you. Dressed in a striking golden colour, the brand's mini toothpick crossbow fits right into your pocket. However, don't mistake this outside-the-box EDC for a mere toy. On the contrary, the sturdy toothpick crossbow hosts a full-metal body. Measuring in at under 4″ long and under 5″ wide, this is a tiny, lethal weapon of considerable fortitude.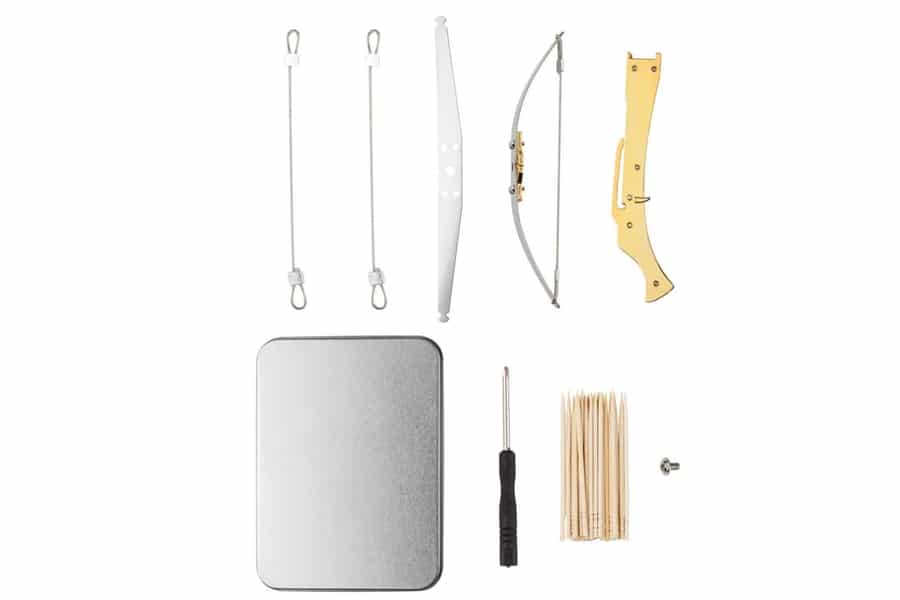 You can buy Alasa's toothpick crossbow online at Amazon, where it's on sale for about US$25. To purchase, you must be over 18 years of age for obvious reasons. Assembly is required and an extra string is included. Prepare to lock and load as it sprays toothpicks toward the nearest target. Just do what you can to avoid hitting someone in the eye area since you're not trying to end up behind bars. Otherwise, pretty much any part of the body is fair game. All that's left for you to do is ask yourself: are you ready to up your EDC arsenal? If so, buy this toothpick crossbow online and then consider yourself armed.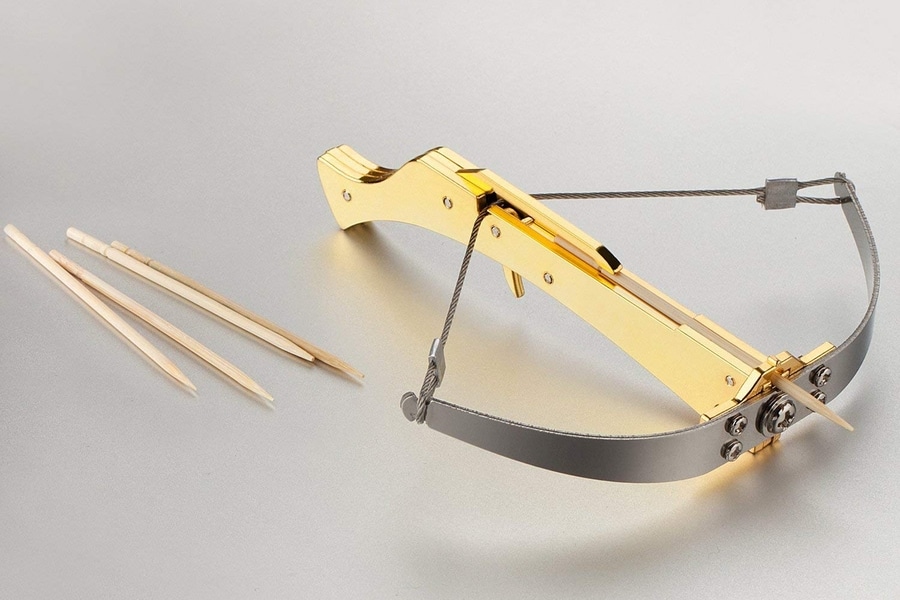 Meanwhile, the toothpick crossbow is one among numerous products from Alasa. Elsewhere in their store, you'll find game controllers, apparel, pocket knives, and even a pocket artillery mini cannon. On the other hand, you came here looking for a toothpick crossbow, so don't let us veer you off course. At long last, you'll have a proper answer to the eternal question: is that a toothpick crossbow in your pocket or are you just happy to see me?